Faithful readers might remember the absolute delight felt while brunching at BU! at the World Trade Center – here – and so no surprise that we wanted back for dinner on the terrace!
And lucky us!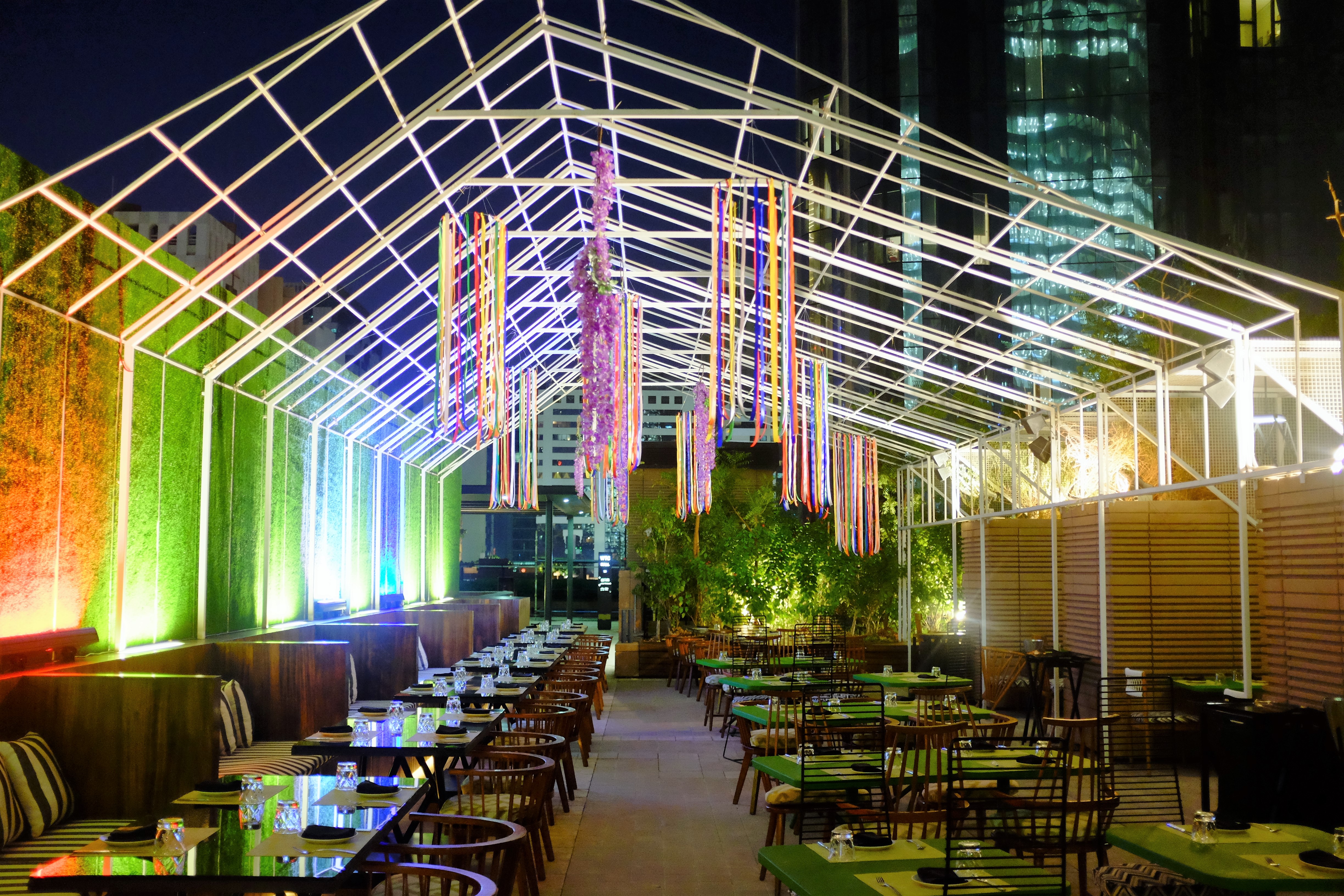 Not only is an evening/night/early morning at BU! an amazing adventure in itself, but also their new winter menu is out!
First of all, BU! is a happening place – a place where contrasts bounce, and creativity is at home: wild, yet elegant – welcoming yet also sophisticated – exciting yet emotionally comfortable – it's like the calm at the center of the storm on the rooftop!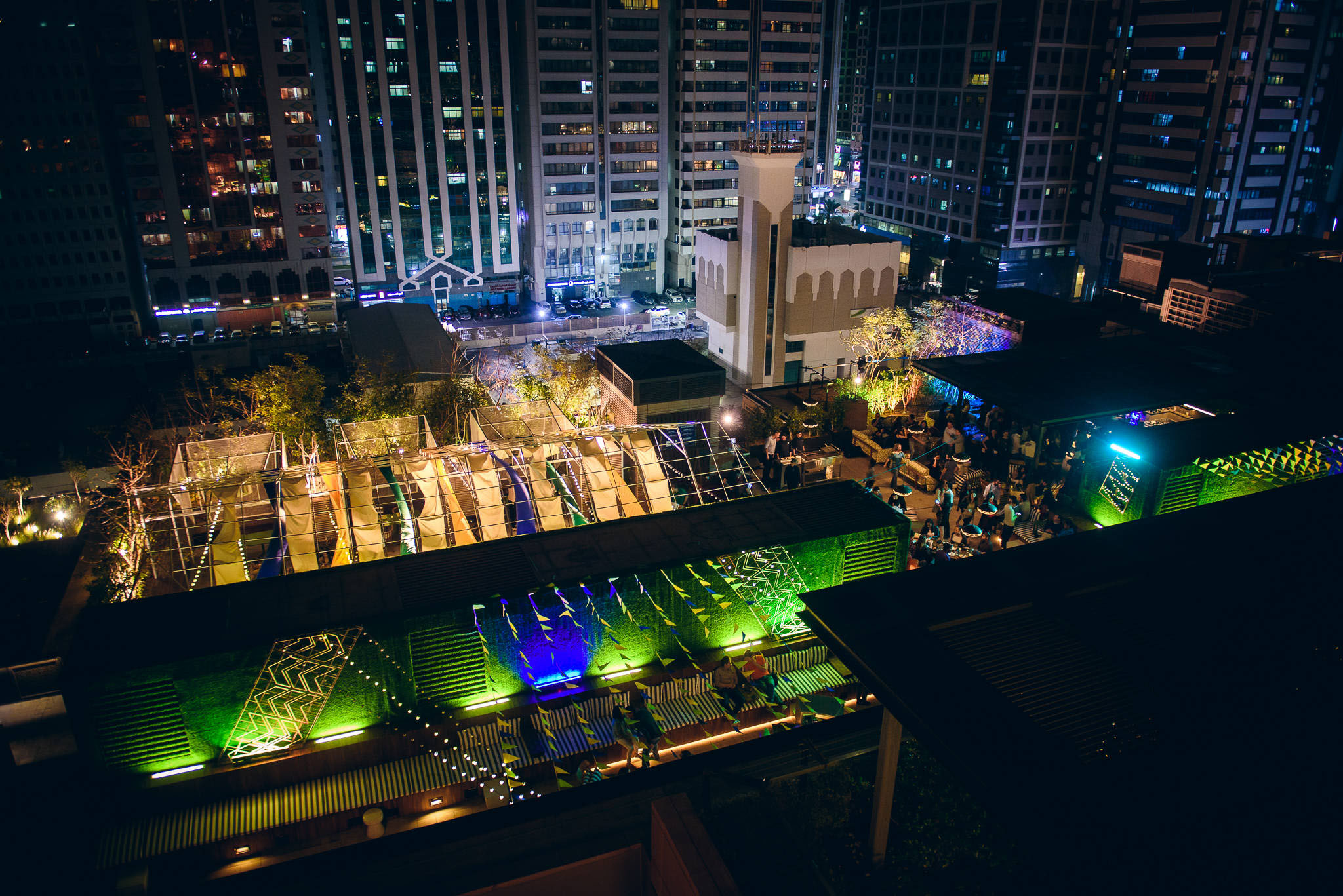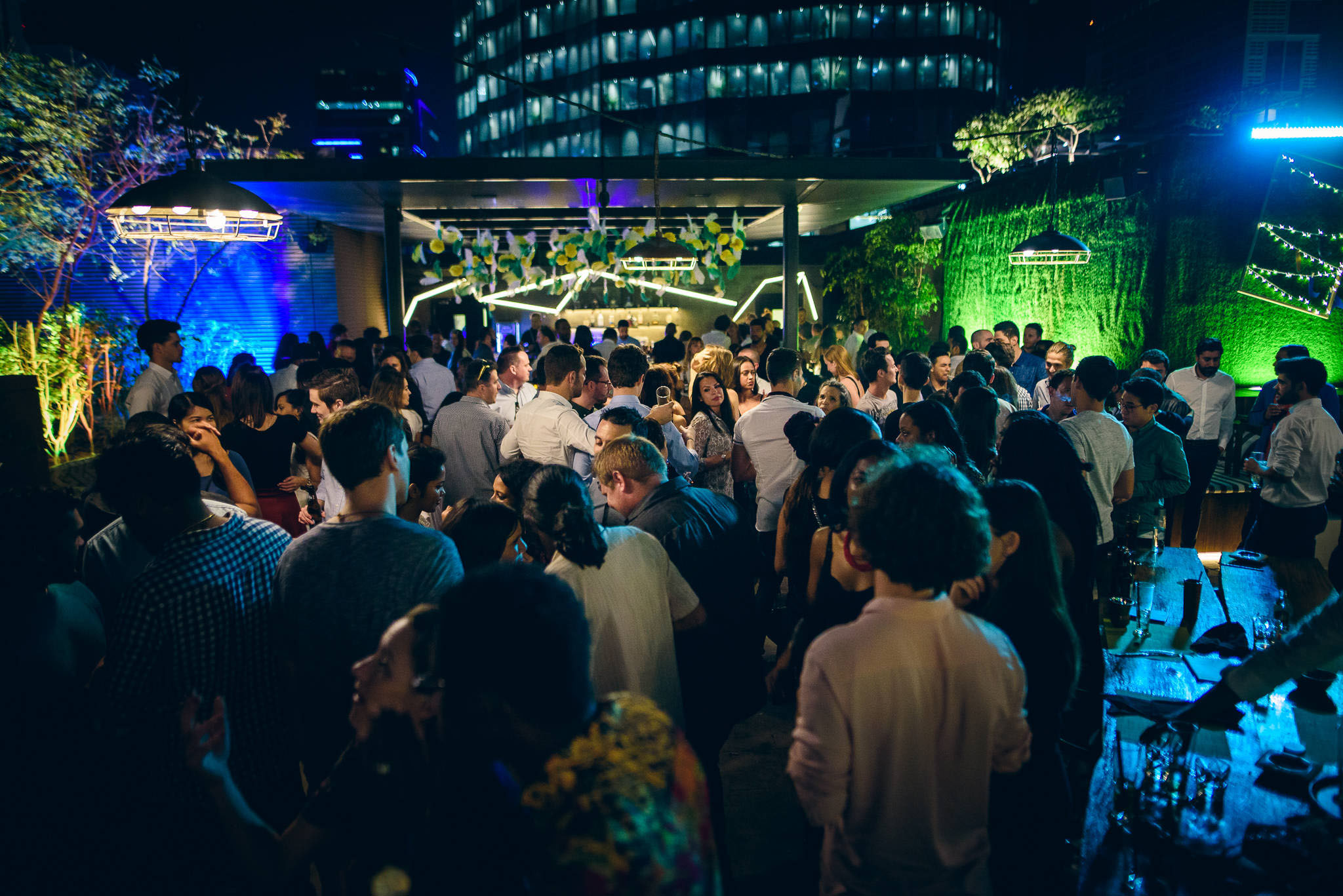 And before we even start on the fabulous new menu, we discovered another dimension to BU!
The bar!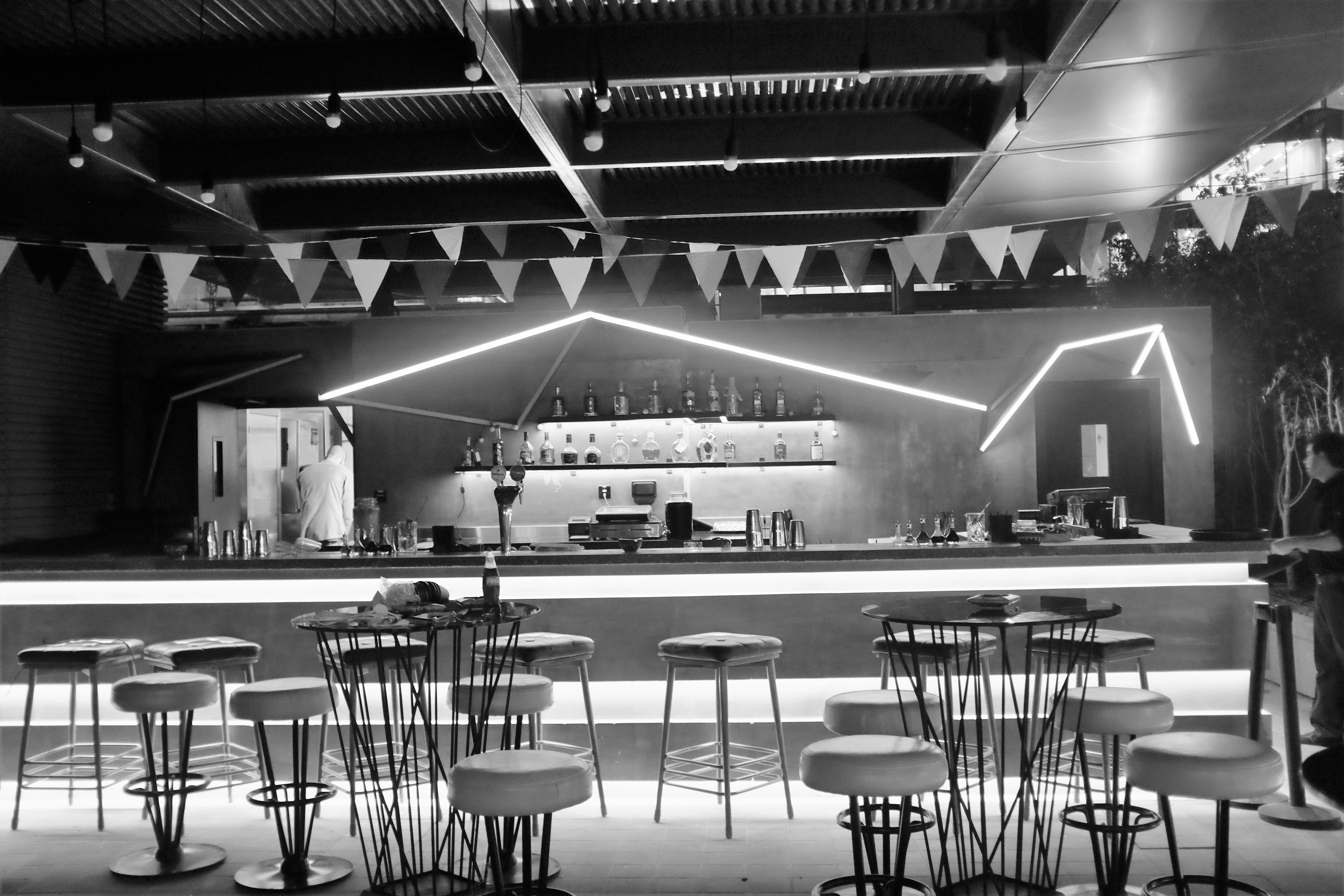 I mean, THE BAR!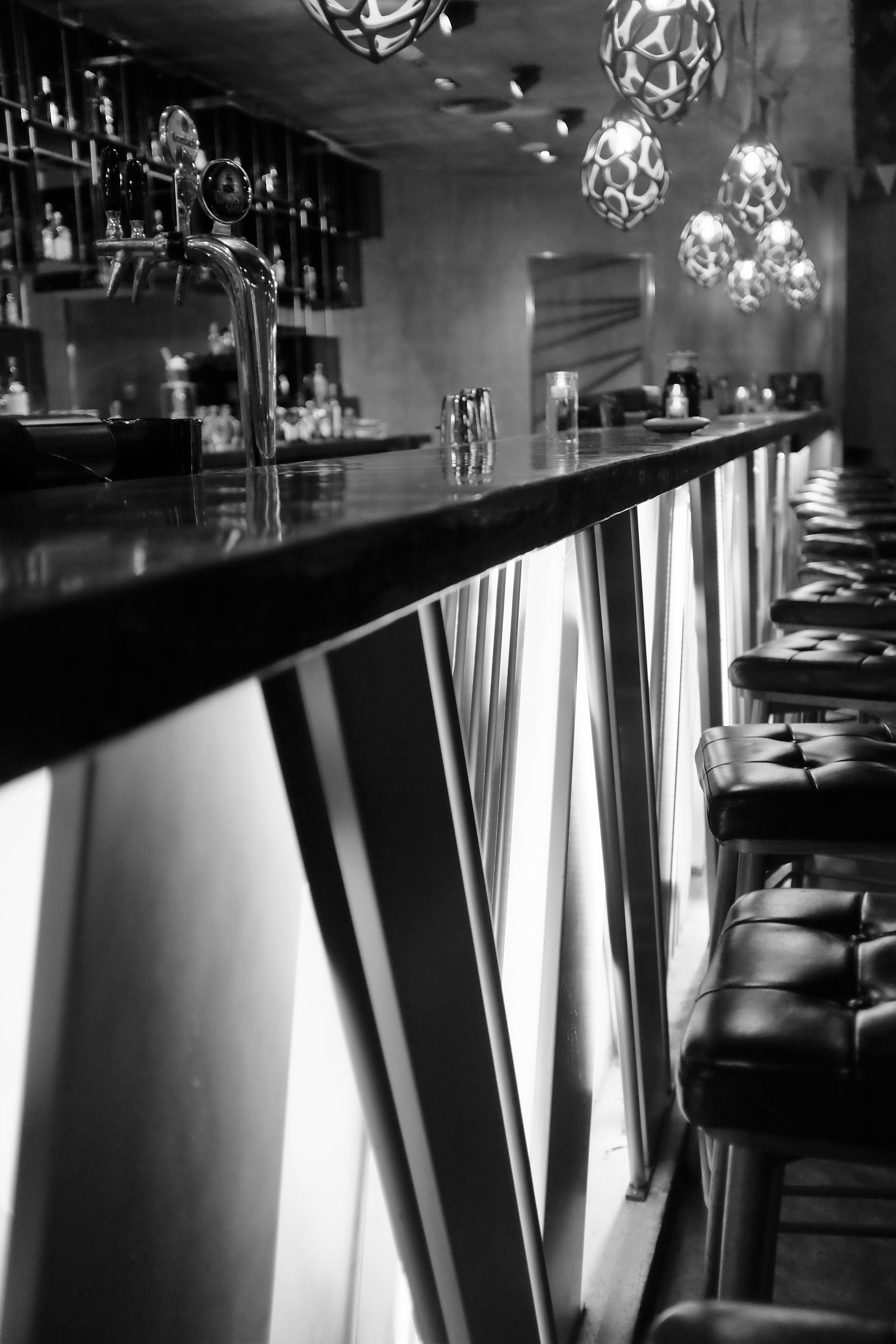 If the highest quality of food served to an upscale clientele is called fine-dining, then the BU! bar must be called fine-sipping…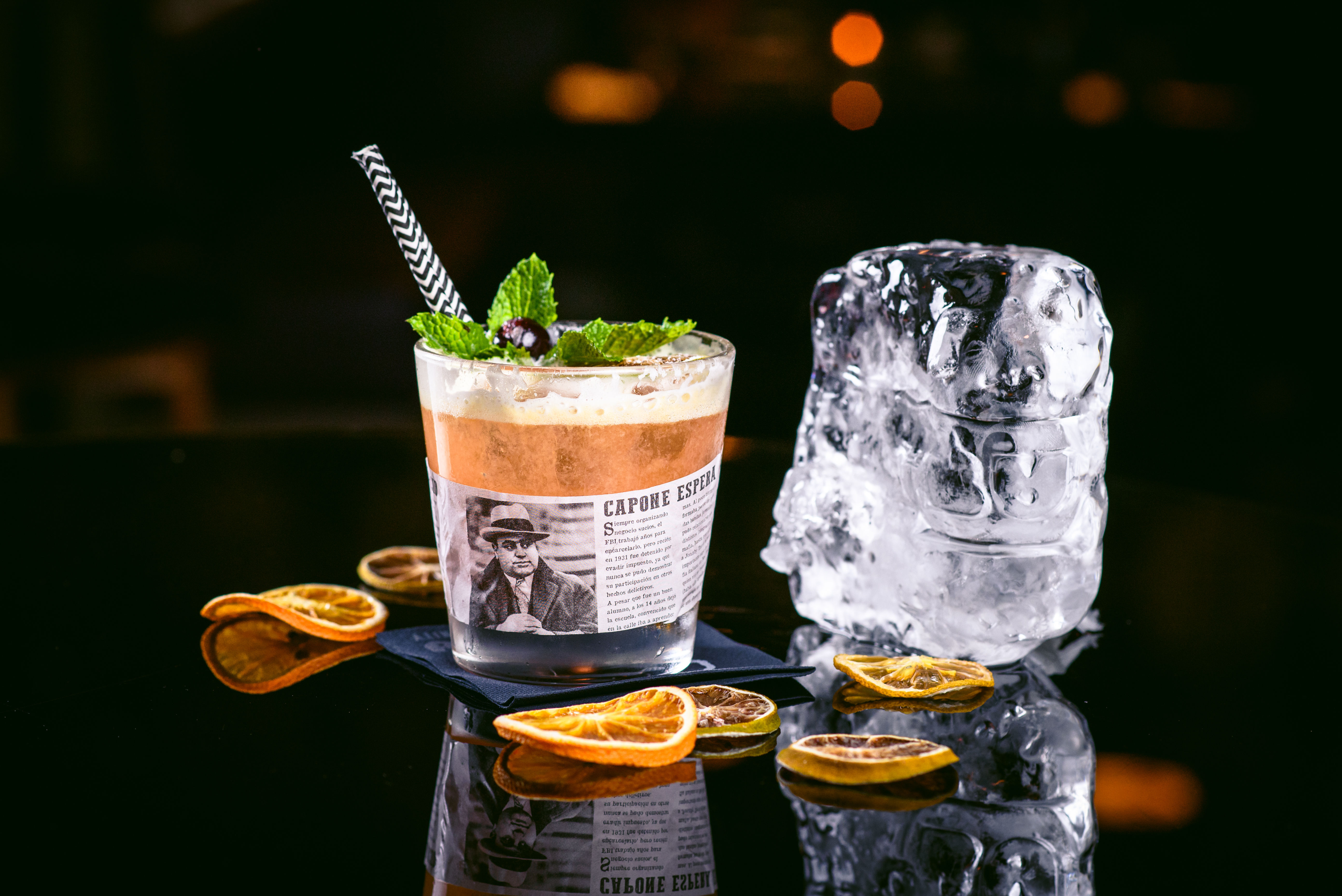 And that is where you will find professional drink master, Katina Tanova!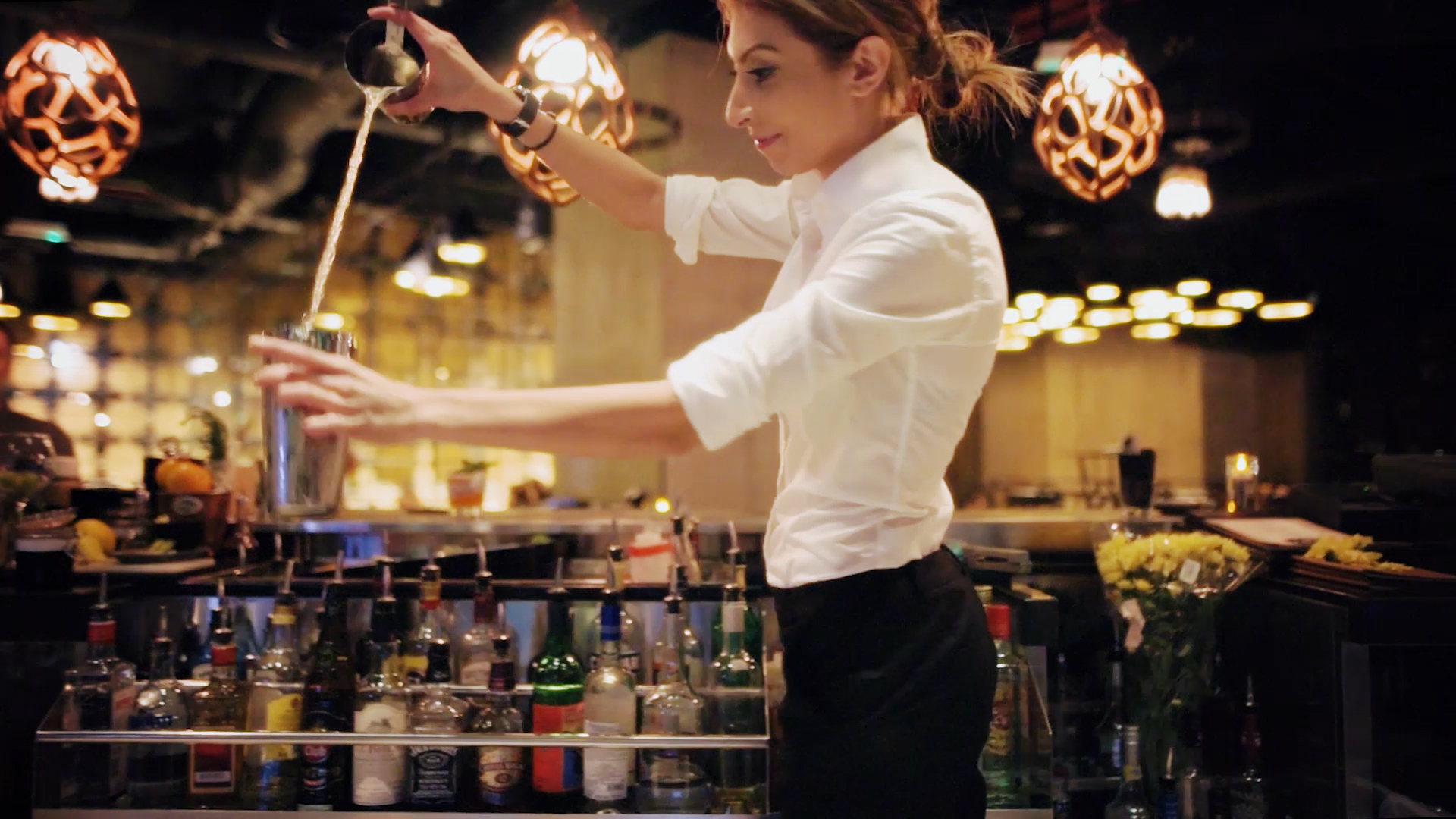 The liquid equivalent of an illustrious Chef, Katina's kingdom is populated in rare and exquisite bottles, and her currency is bubbles and bitters.
And she trades in rum, stocking over 40 of the world's best brands!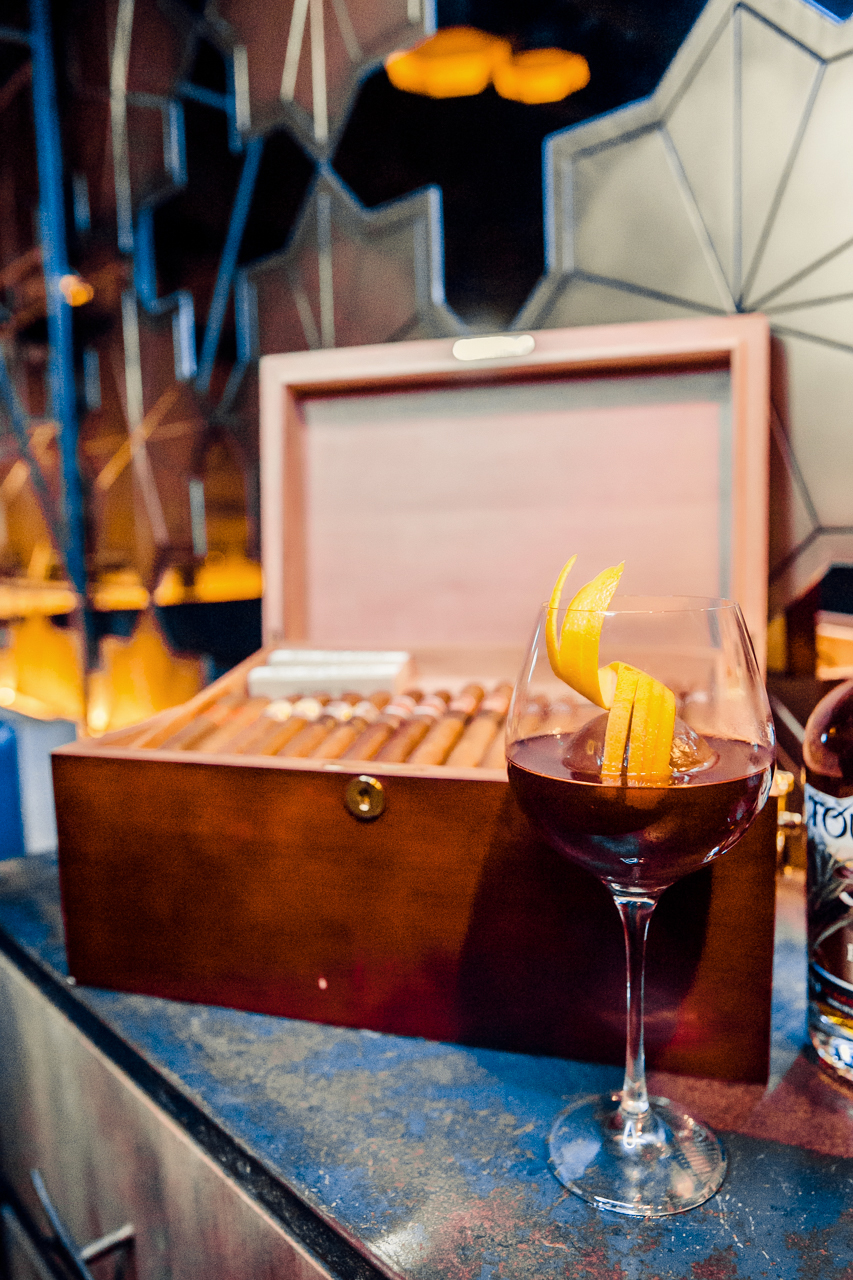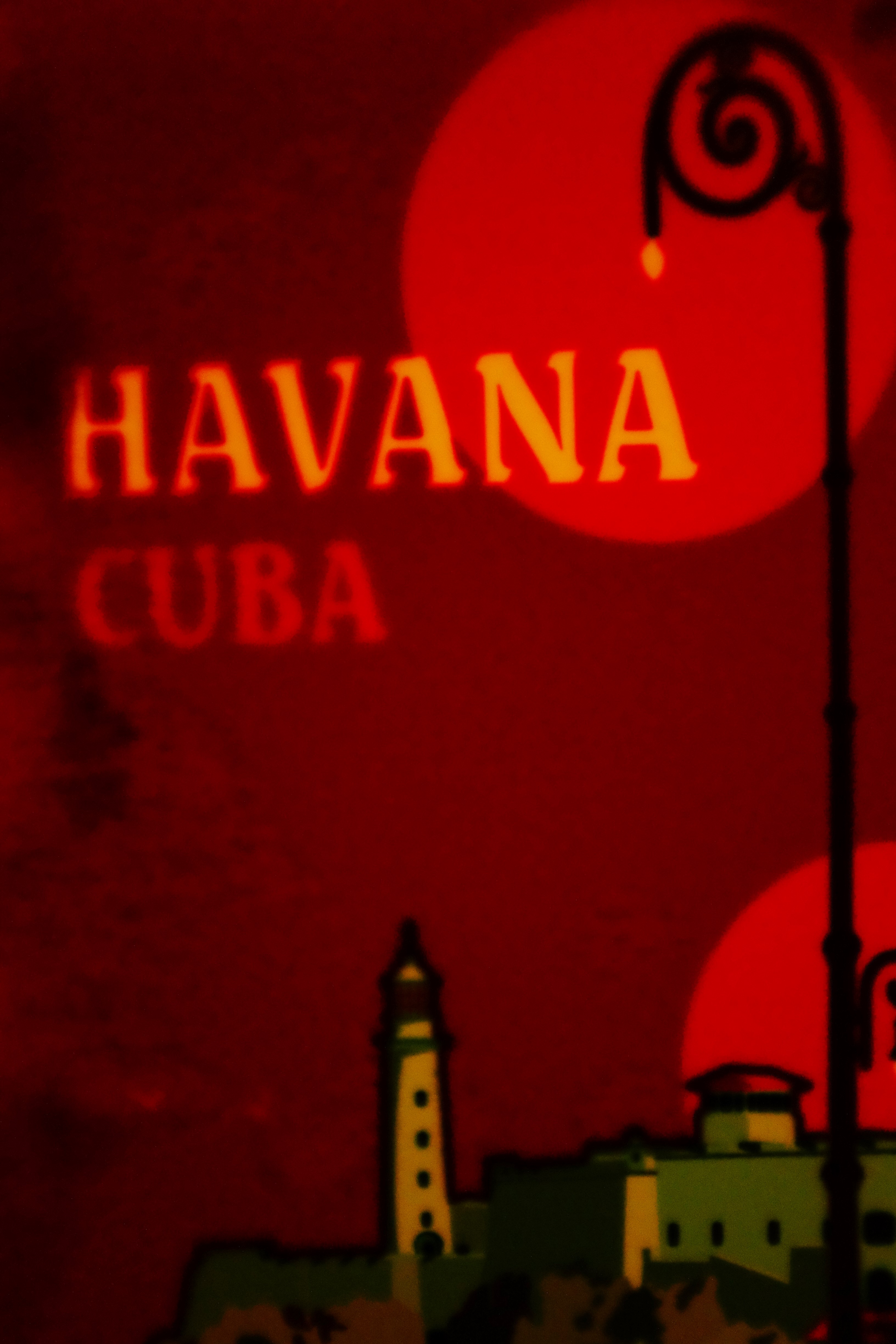 And, outside, in the fresh breeze on the terrace, the party continues with live music and table service.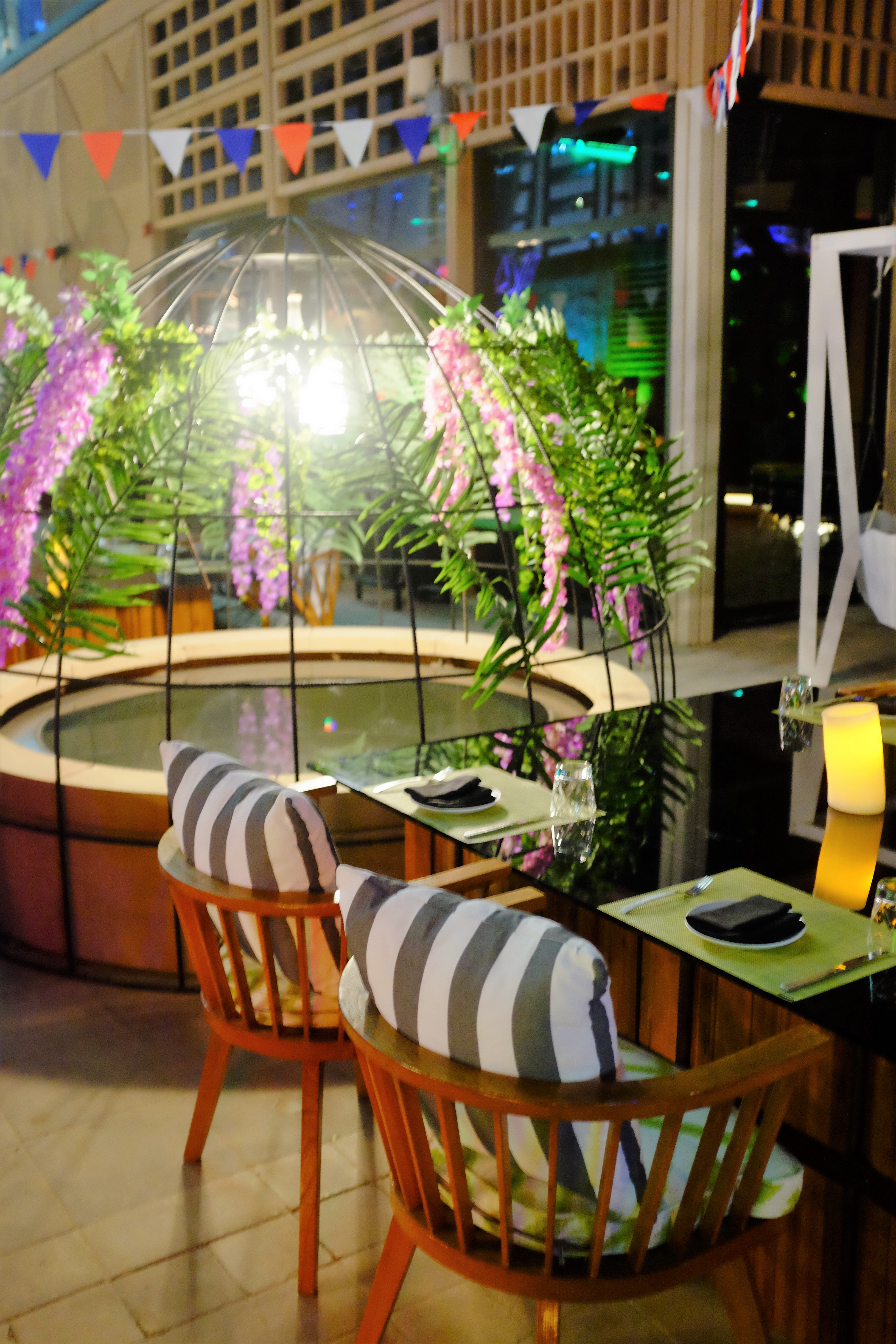 And the new dinner menu starts off with a blast!
Please memorize this photo below, because this is perhaps the most supremely delicious entree you will find at any restaurant in Abu Dhabi this winter season – don't believe me? I challenge you to try.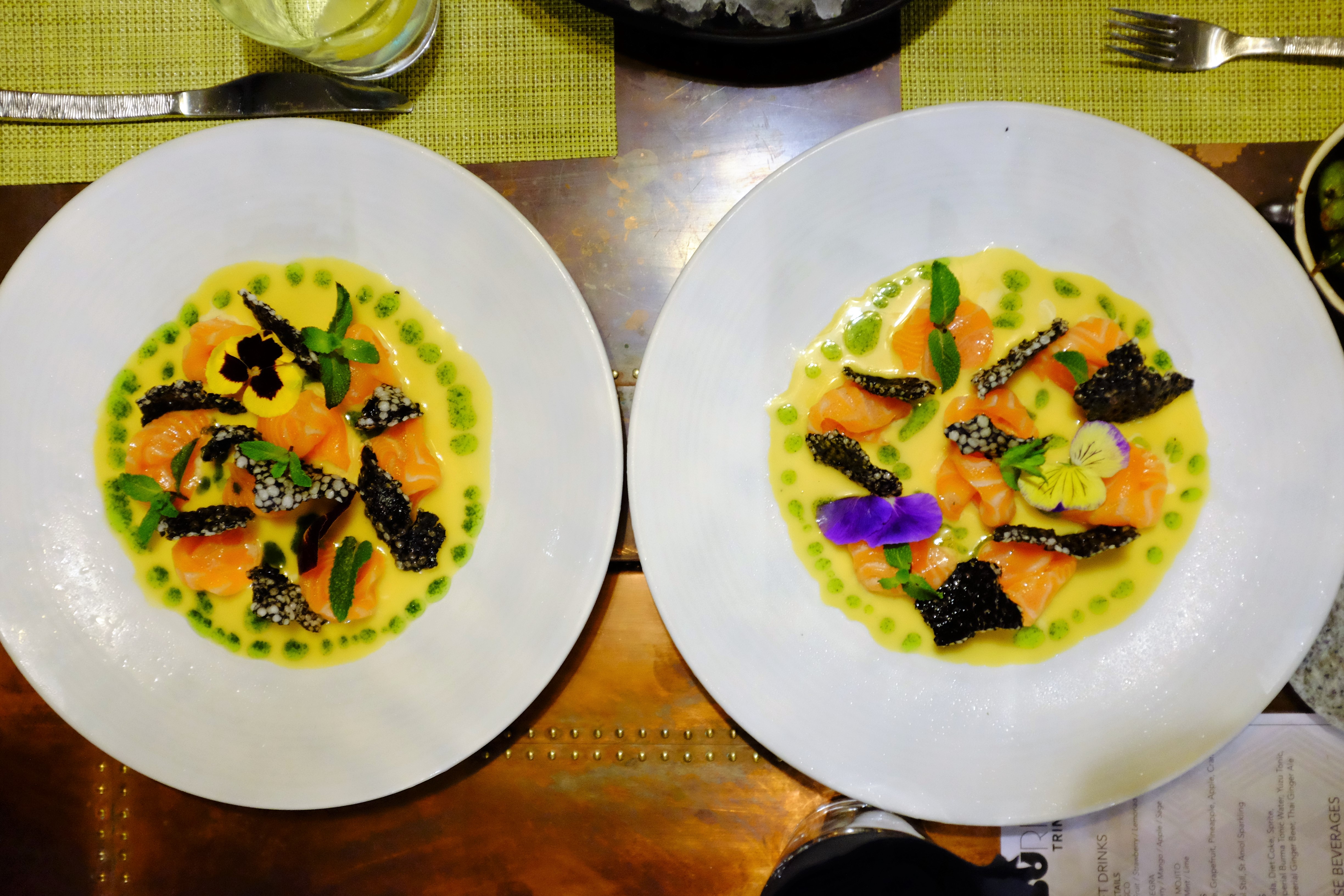 And the other dishes aren't far behind!
A masterful dinner menu, one that will have your taste buds singing.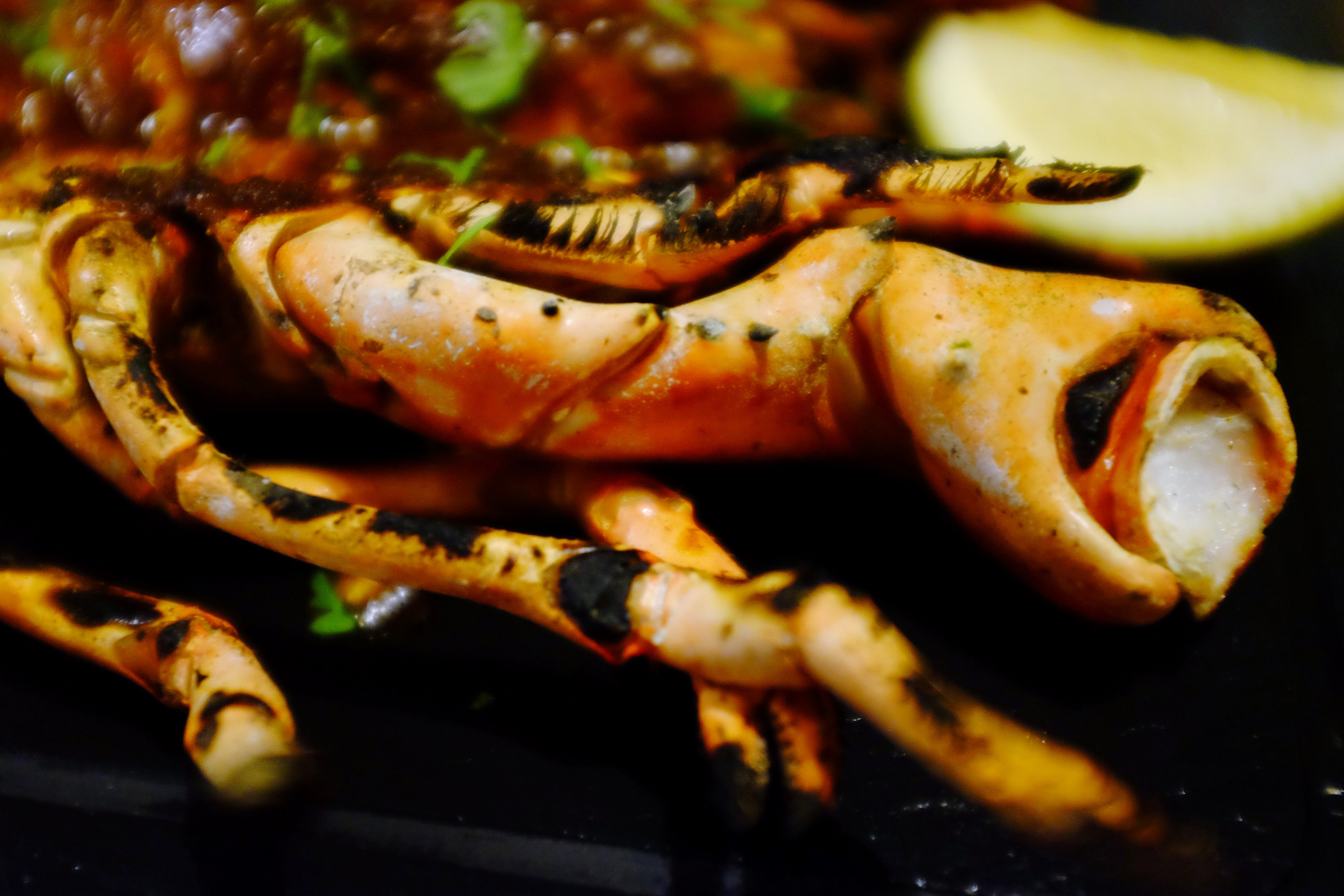 All the way to the decadent dessert platter.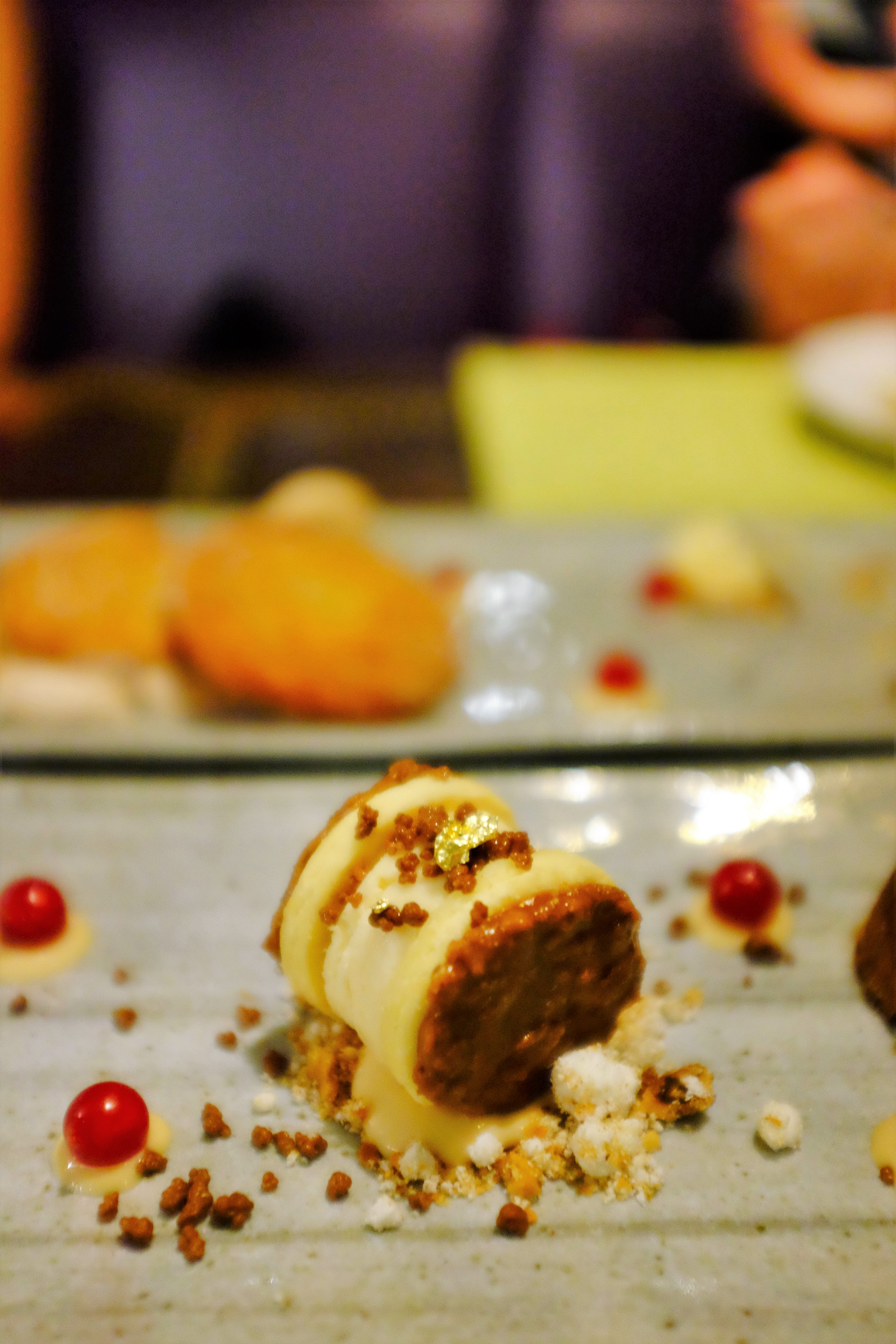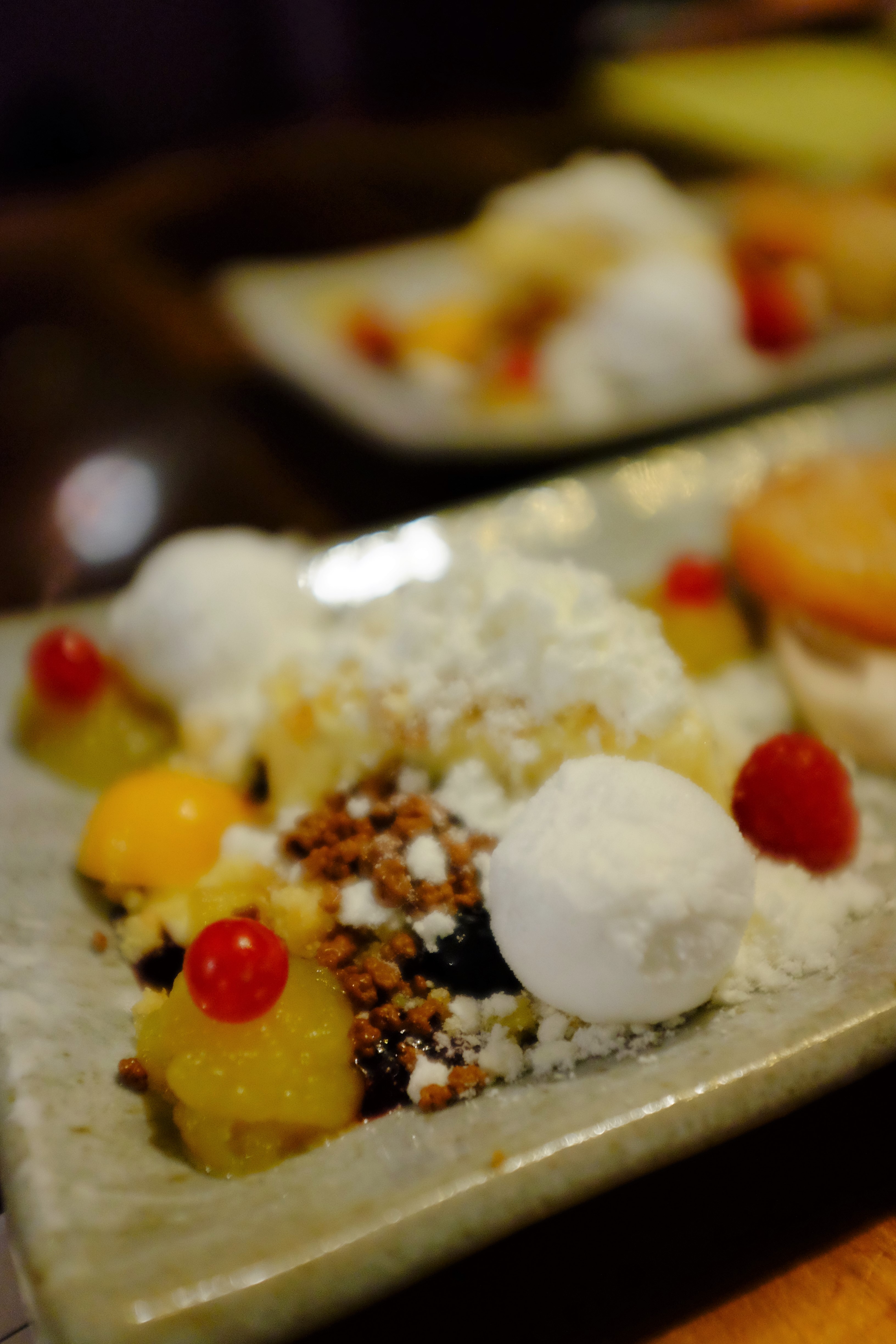 I don't know if I have been able to describe with accuracy the majestic impact of an evening at BU! – I really want to know who is the genius manager behind the scenes: who is the engine that drives all the different parts of this establishment in such synchronicity? Who is the gasoline?
Alas, he remains in the gentle shadows of modesty, suavely smiling his approval as his troops smoothly execute an operation of excellence every night, seamlessly, reveling in the thrills and enjoyment of BU! patrons.
Elegance, sophistication; yet also excitement and simply having a good time with friends, while enjoying extraordinary food and drink – you can't beat that!