There's a magical area of northern Italy that receives far less attention from international tourists than it deserves.
Right next to Venice, and straight up from Florence, the region of Abano Terme is a green hilly area famous for its natural medicinal water springs and fertile fields.
The hills are the "Colli Euganei" and they are surrounded by aristocratic villas with mature gardens, orchards and vineyards as well as cultivated fields, and summer vacation homes.
The baths were known to the Romans as Aquae Patavinae, and between 1400 and 1800 they became the playground of the aristocrats of the Republic of Venice, who would take their well-earned vacations there, as well as when therapeutic baths were required.
Abano Terme is best known for its water springs.
Spouting at 87°, rich in minerals, after a long underground journey from the Alps, the thermal water arrives in the territory. Thanks to its colour and its chemical composition, thermal water is an excellent environment in which to relax body and mind.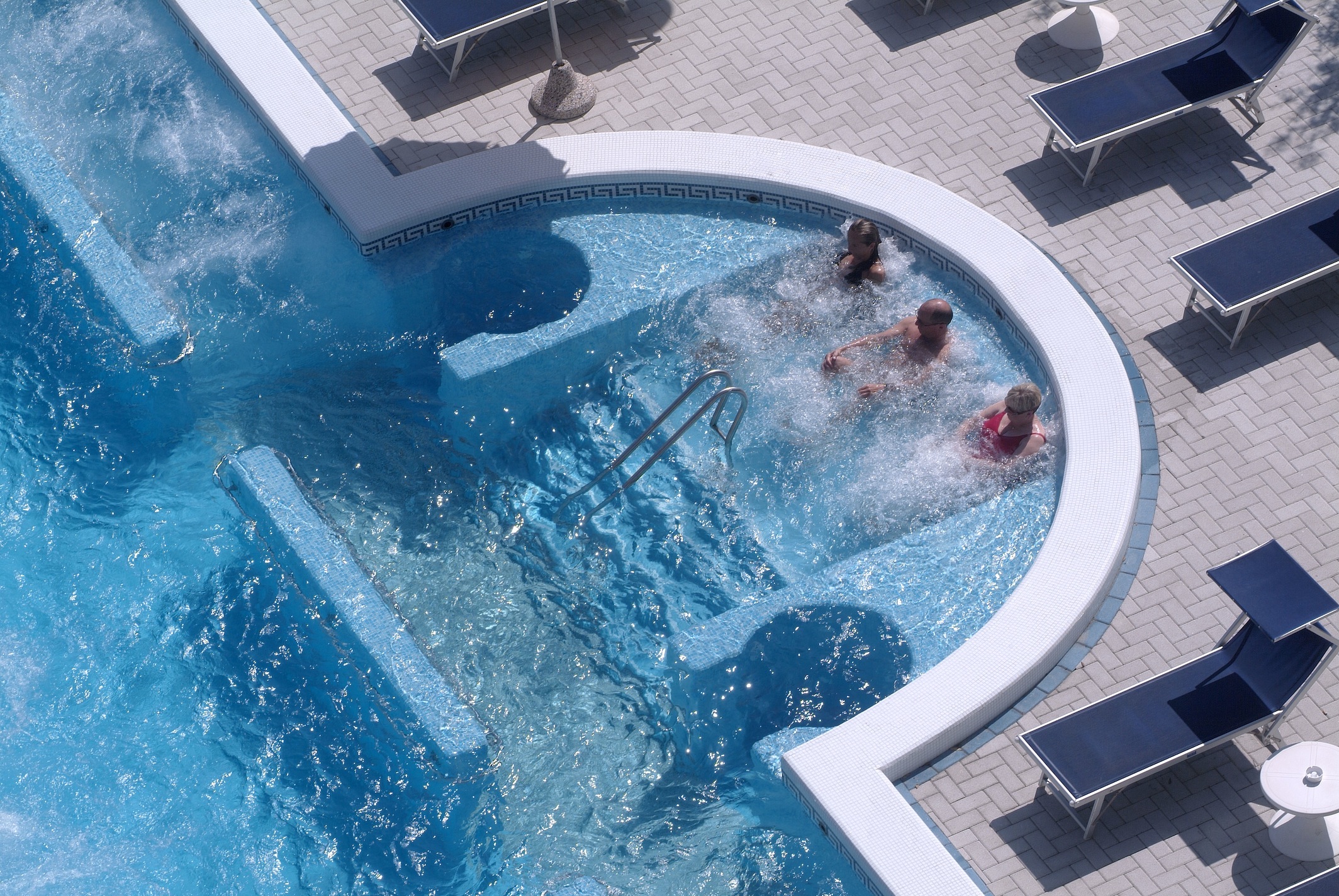 Around the town of Abano Terme, the countryside is inviting and fresh. Below is the view from the gardens of Villa dei Vescovi
The surrounding hills are also famous for their quality wines.
And Villa Barbarigo is a 16th-century rural villa, located on over 40 acres of fabulous gardens, built for the aristocratic Barbarigo family of Venice.
The town of Abano Terme has a population of under 20,000, and boasts a lovely central pedestrian area with street-side cafes and, of course, fantastic shopping!
But it is in the surrounding territory that the visitor finds so many attractive features and activities. They are too many things to do and see to list, so kindly visit the Abano Terme Tourism Office to find out more about this fantastic region of northern Italy.
Abano Terme is easy to find, and it is only about 40km from Venice. Here is an interactive map:

View Abano Terme in a larger map and download the GPS track coordinates here.