Pécs – pronounced peh-ch – is where I'm going to live in the future.
Sitting pretty between an immense forest with fresh lakes to the north, the mighty Danube to the east, the Drava river to the south, and the famous Lake Balaton to the west, the region of Southern Transdanubia is heaven on Earth.
This is the view looking south from the TV Tower:
Before I even start on the city itself, please allow me a little leeway.
Look, here is the main Post Office – have you ever seen such a pleasant public office?
And look how the omnipresent and obnoxious fast food chain has been contained to maintain the spirit of the city: you get your burger if you want it, but it is not an eye-sore for the entire community. (It's down to the right, in case you can't even see it!)
This is Pécs!
And around the city of around 200,000 people, fertile hills and farmlands with an a abundance of local produce.
Wonderful restaurants
I would recommend Aranykacsa Etterem:
Teréz St, 4
Phone: +36 72 518 860
aranykacsa@axelero.hu
www.aranykacsa.hu
Where the owner himself gets into the swing of things, cooking live for parties: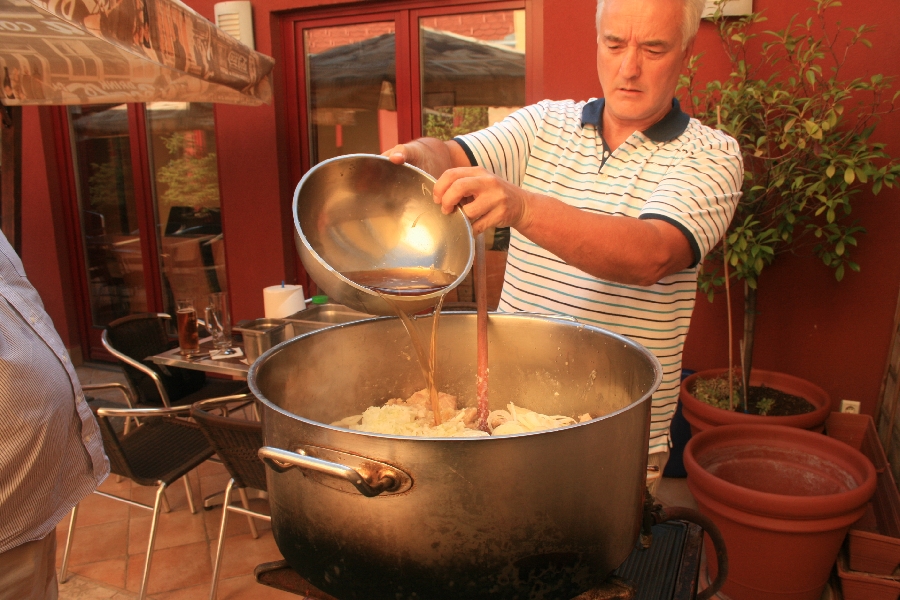 Time to swim and relax
Or play around
A lovely place to stay would be the Hotel Palatinus City Center, which also serves a fantastic breakfast:
Király St, 5
Phone:+36 72 889 400
pecs.reservation@danubiushotels.com
www.danubiushotels.com/our-hotels-pecs/hotel-palatinus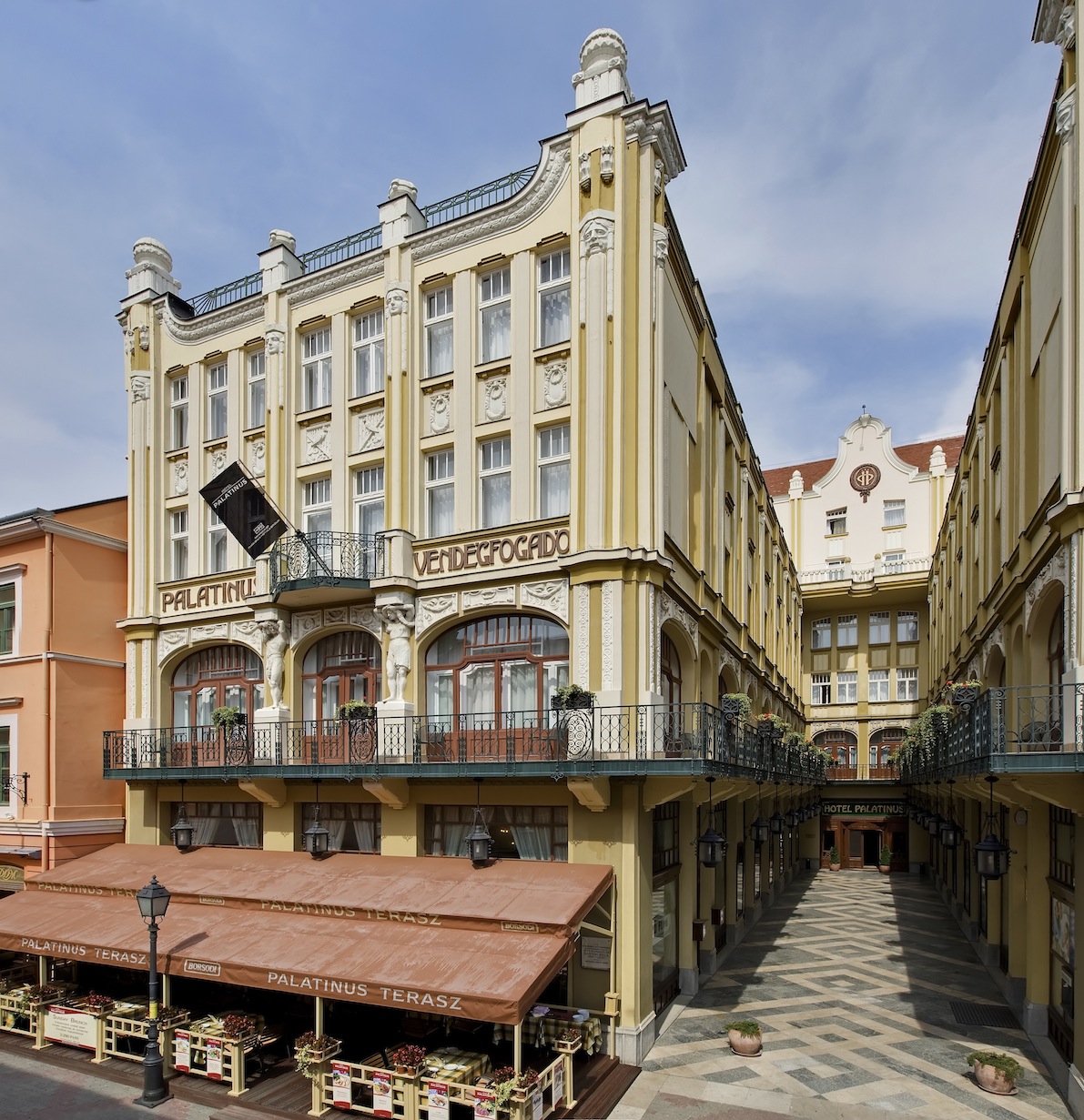 The village houses are quaint and affordable.
And is this not a fantastic view from the throne? Fit for a King!
And the people are lots of fun!
Here is the start to the annual Wine Marathon:
And here is the beginning of the end:
Or maybe you fancy a quiet spot of fishing?
Might catch a little fish…
Overall, Pécs captured my heart like no place has done before; and that's perhaps the highest compliment I can say to explain just how special a destination Pécs is – in a few years come and visit me there.
Here is an interactive map showing the location of Pécs:

View Pécs in a larger map and download the GPS track coordinates here.
Hungarian National Tourism Office
gotohungary.com