Les Cuisines at the Sofitel Dubai Downtown presents a dynamic and colourful selection of themed buffet evenings in an atmosphere that reflects the food: fresh, vibrant, and exciting!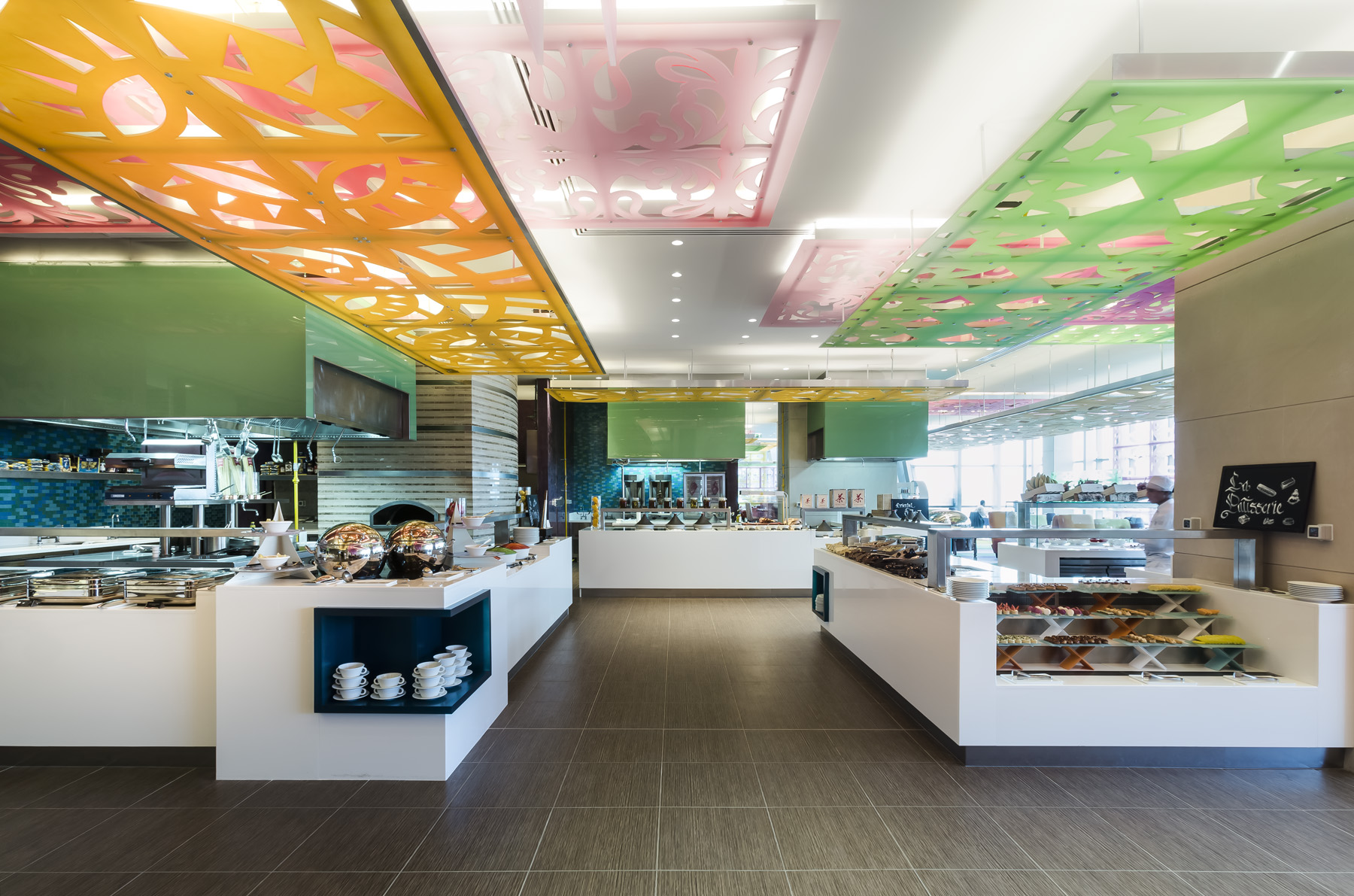 The decor is cutting edge and it works, bringing forward vibes of fun to the table.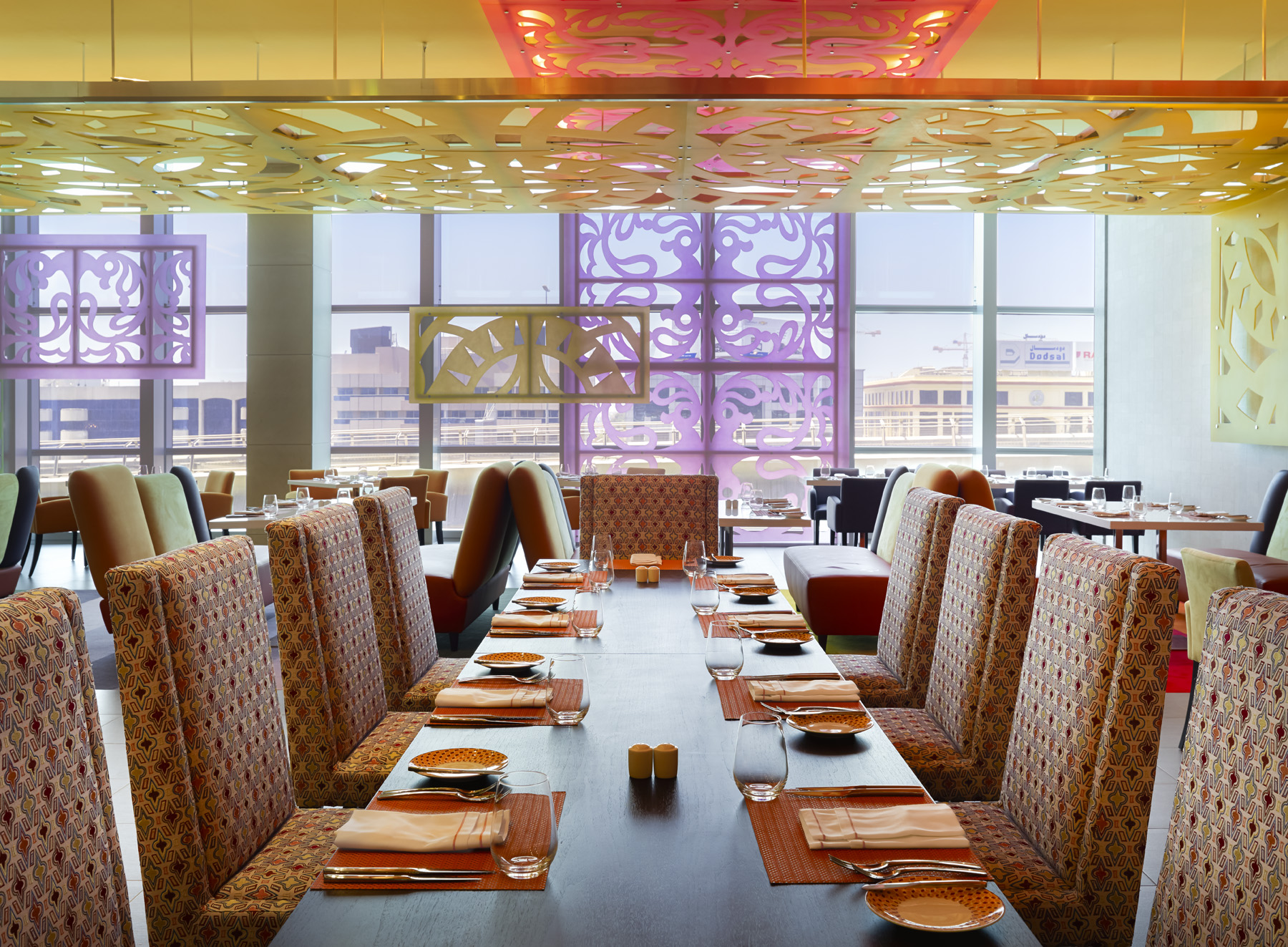 Always on the lookout for excellent Arabic food, we visited on the weekend, after a gawk up the Burj Khalifa and a stroll through Dubai Mall – testament to the fantastic location of Les Cuisines, it is within walking distance!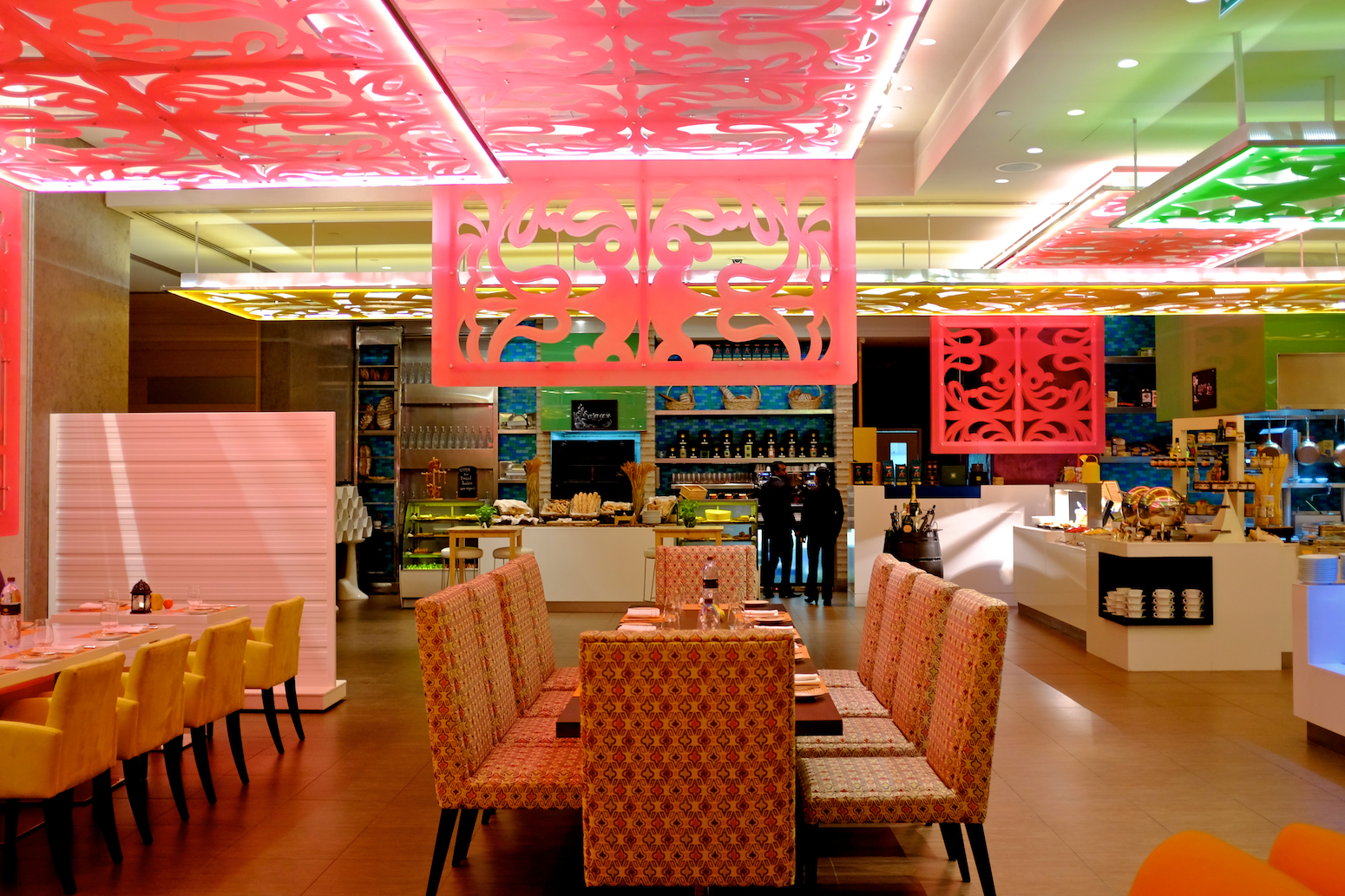 Arabic Night did not disappoint – a wide selection of delicacies representing the entire Middle Eastern region, and North Africa, awaited us.
The food arrangement was enticing and the variety exceptional. In fact, we were surprised we had not heard of Les Cuisines before because a spread so good does not remain a secret long in Dubai!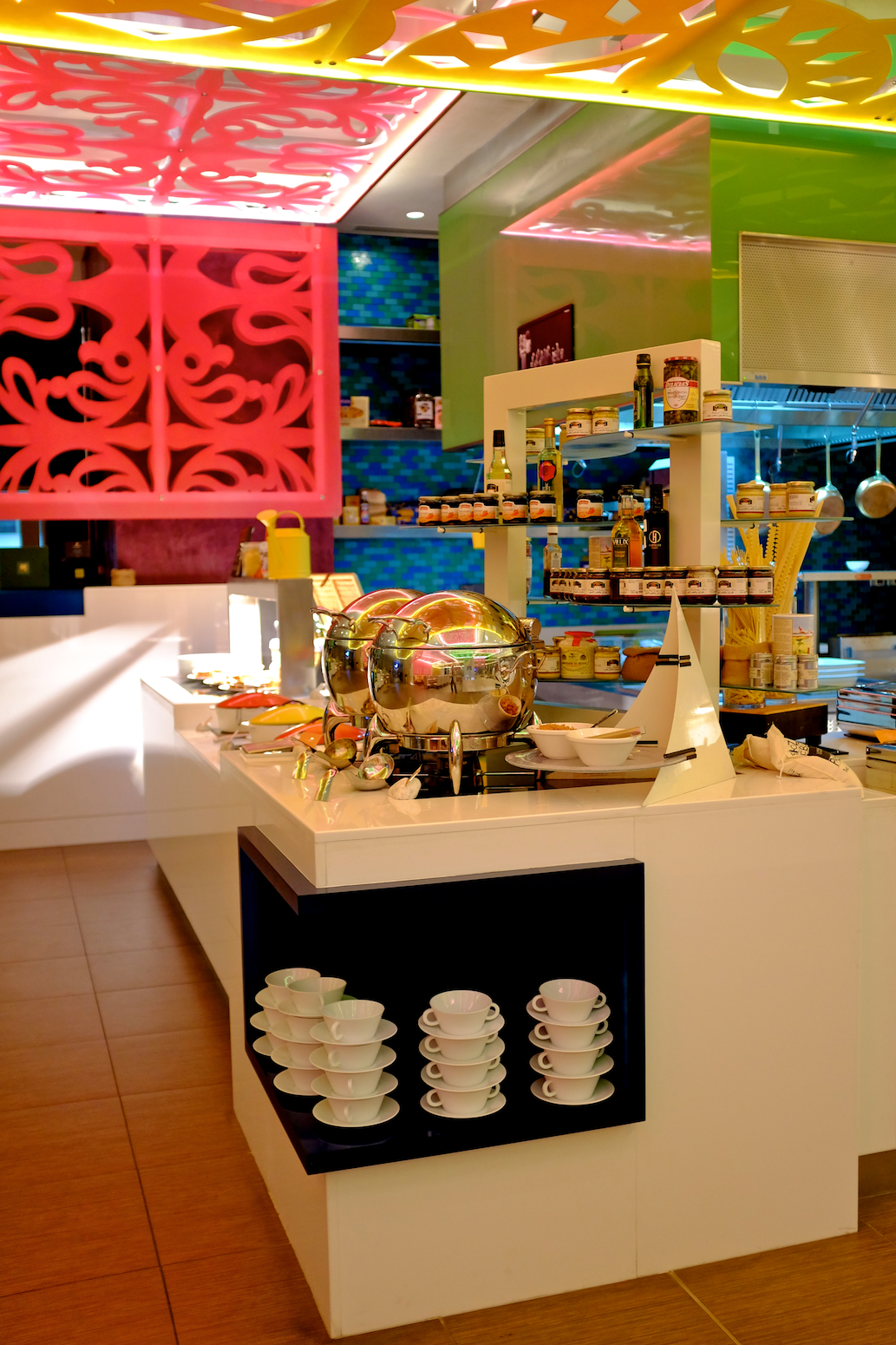 The centrepiece was deservedly the lamb ouzi, but credit to the Magrebi part of the kitchen team, anything Moroccan was exquisite!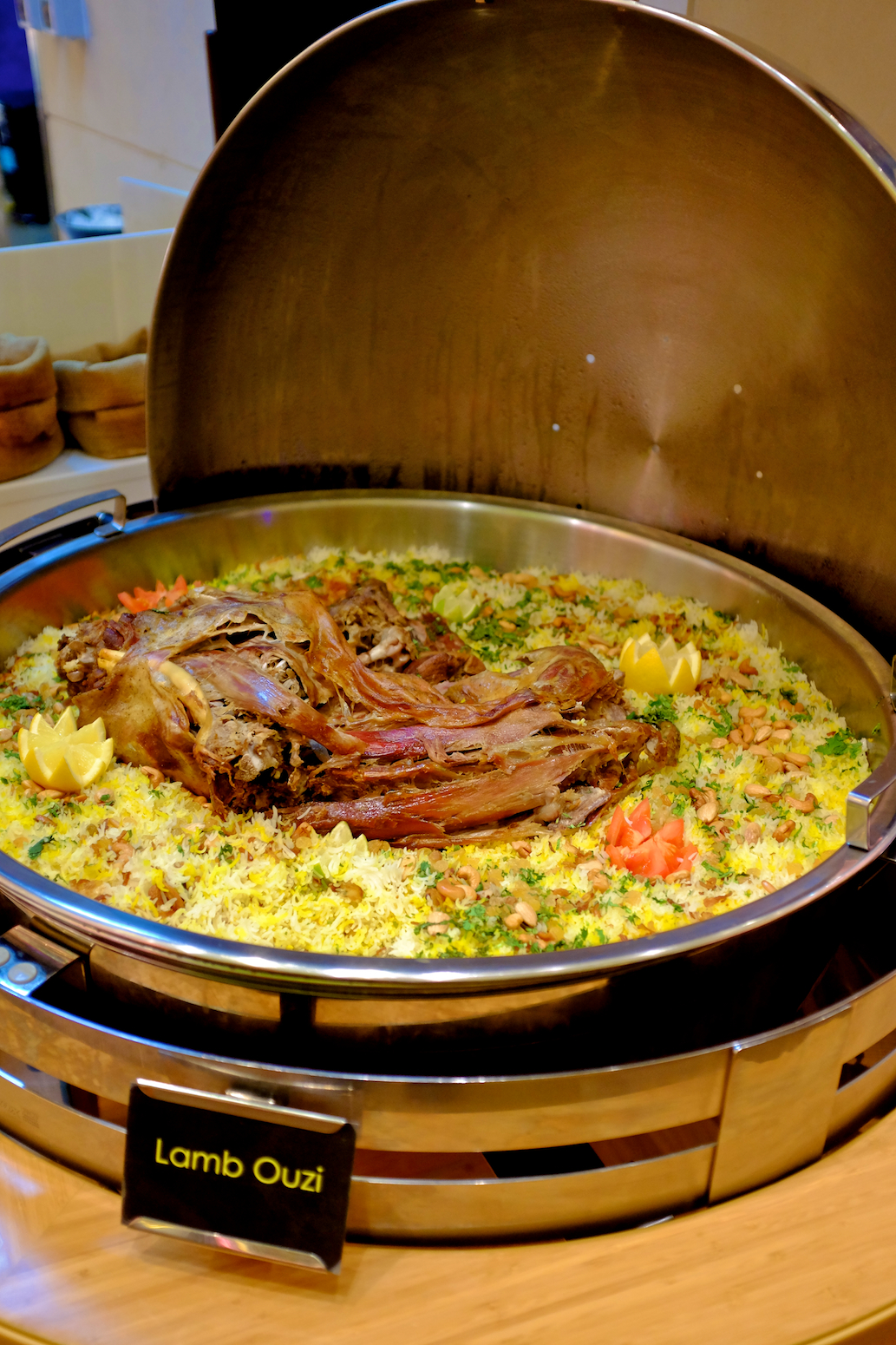 Also, dishes with lamb were prepared to a very high standard, mostly slow-cooked and including a lovely taste balance with sweetness, playing off inclusions of dates, or prunes, or raisins, or even honey.
Almonds also featured prominently, adding a crispy-crunchy texture.
Baked tajine dishes were marvellous, again a contribution from Morocco, and the presentation was also well thought out, with electric warmers keeping the stews bubbling constantly, and in effect continuing the slow-cooking process at the buffet.
Desserts were abundant and delicious, as expected from Middle Eastern cuisine!
However, above all the positive features of dining at Les Cuisines mentioned above, the outstanding presentation and selection made available to guests really brought home a fantastic evening with friends and family, enjoying a sincere and proud presentation of regional delicacies.
See, for example, the care that went into the presentation of the bread and cheeses corners: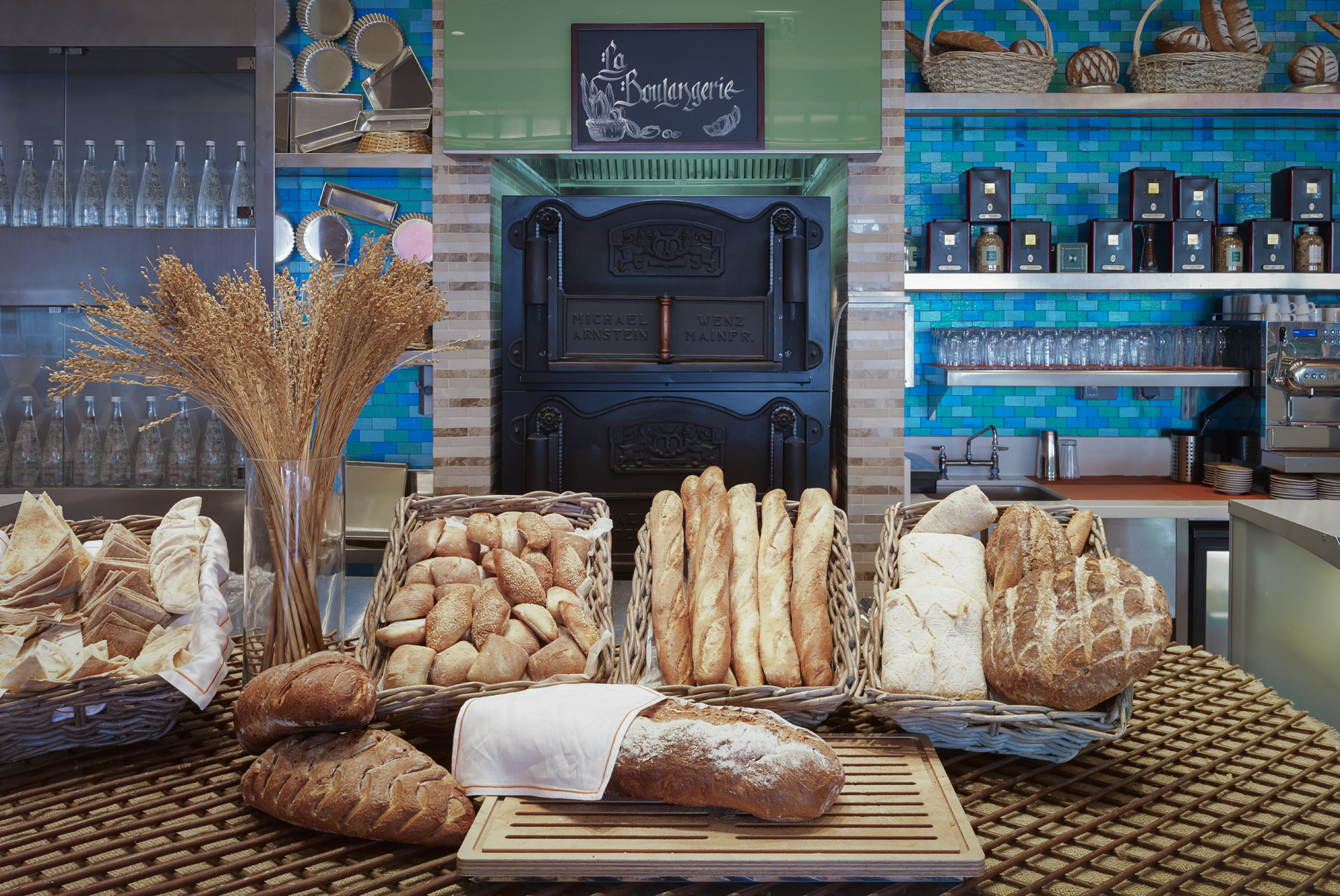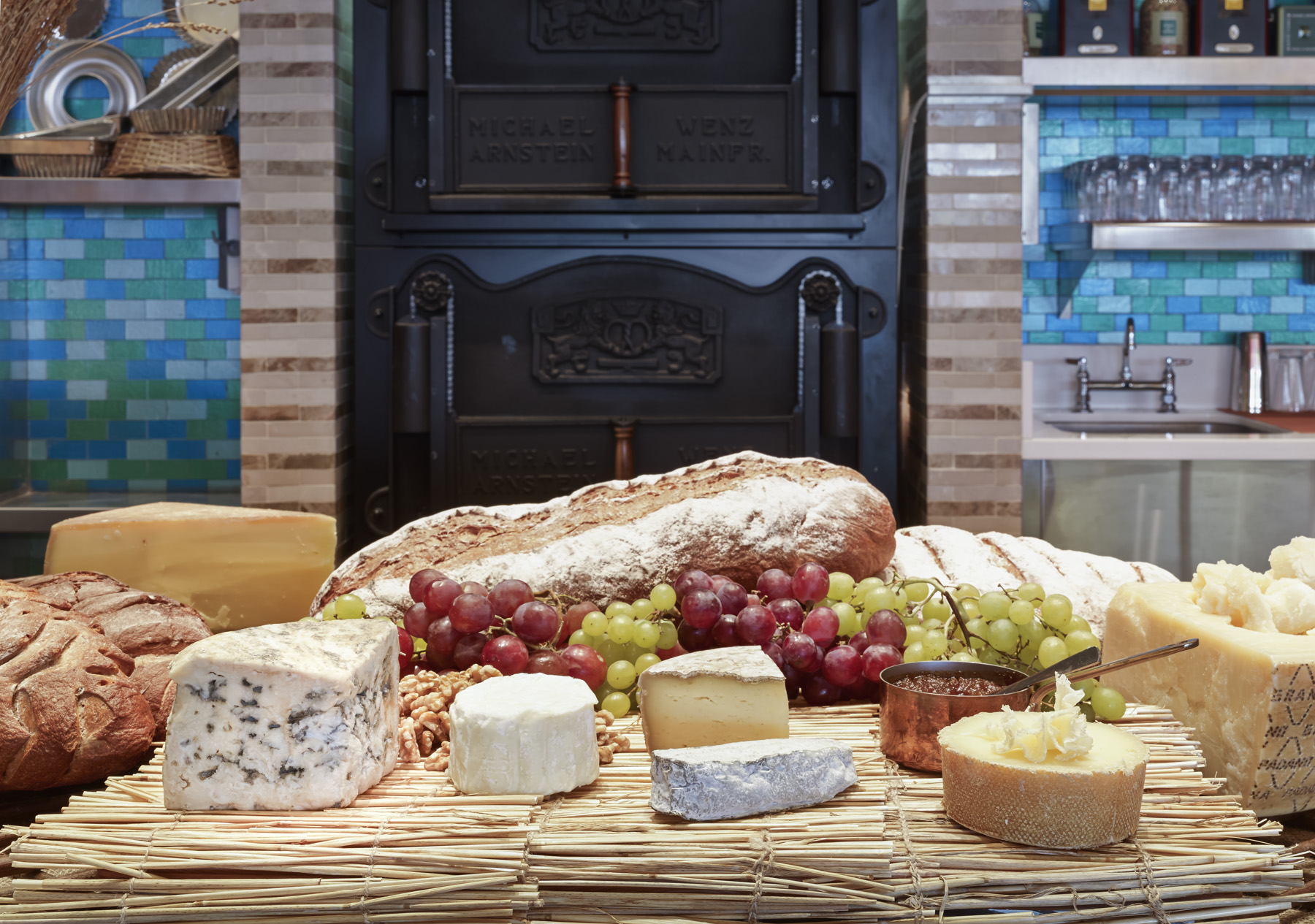 Les Cusines restaurant is located in the Sofitel Dubai Downtown, and part of the Sofitel luxury hotel group with around 120 properties worldwide.