A unique historical building – and a five-star hotel worthy of it.
The Corinthia Hotel Budapest is a marvellous place to stay while visiting the grand city of Budapest.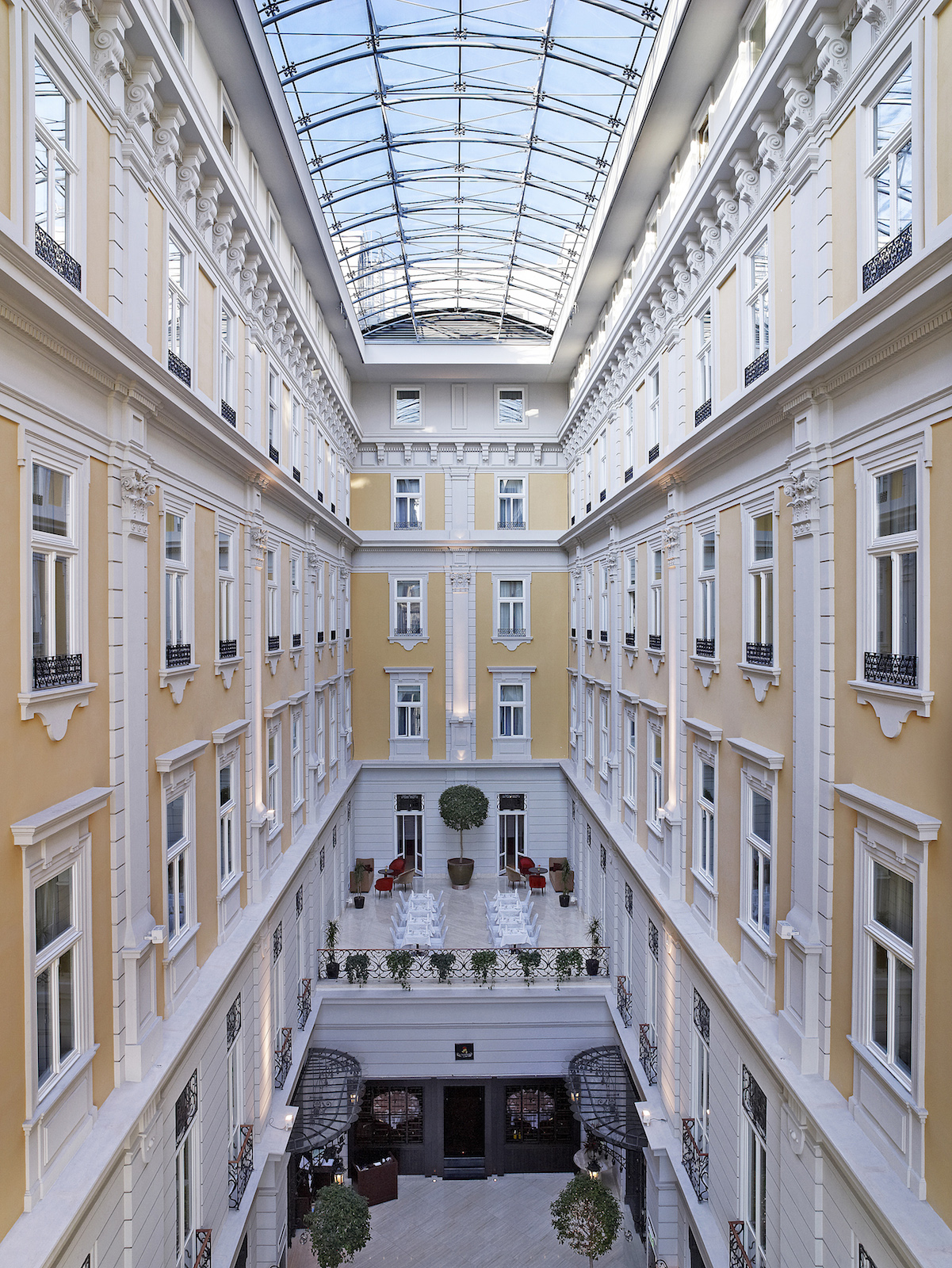 This, believe it or not, is the interior of the hotel!
And if that were not enough: there's an identical wing on the other side, too!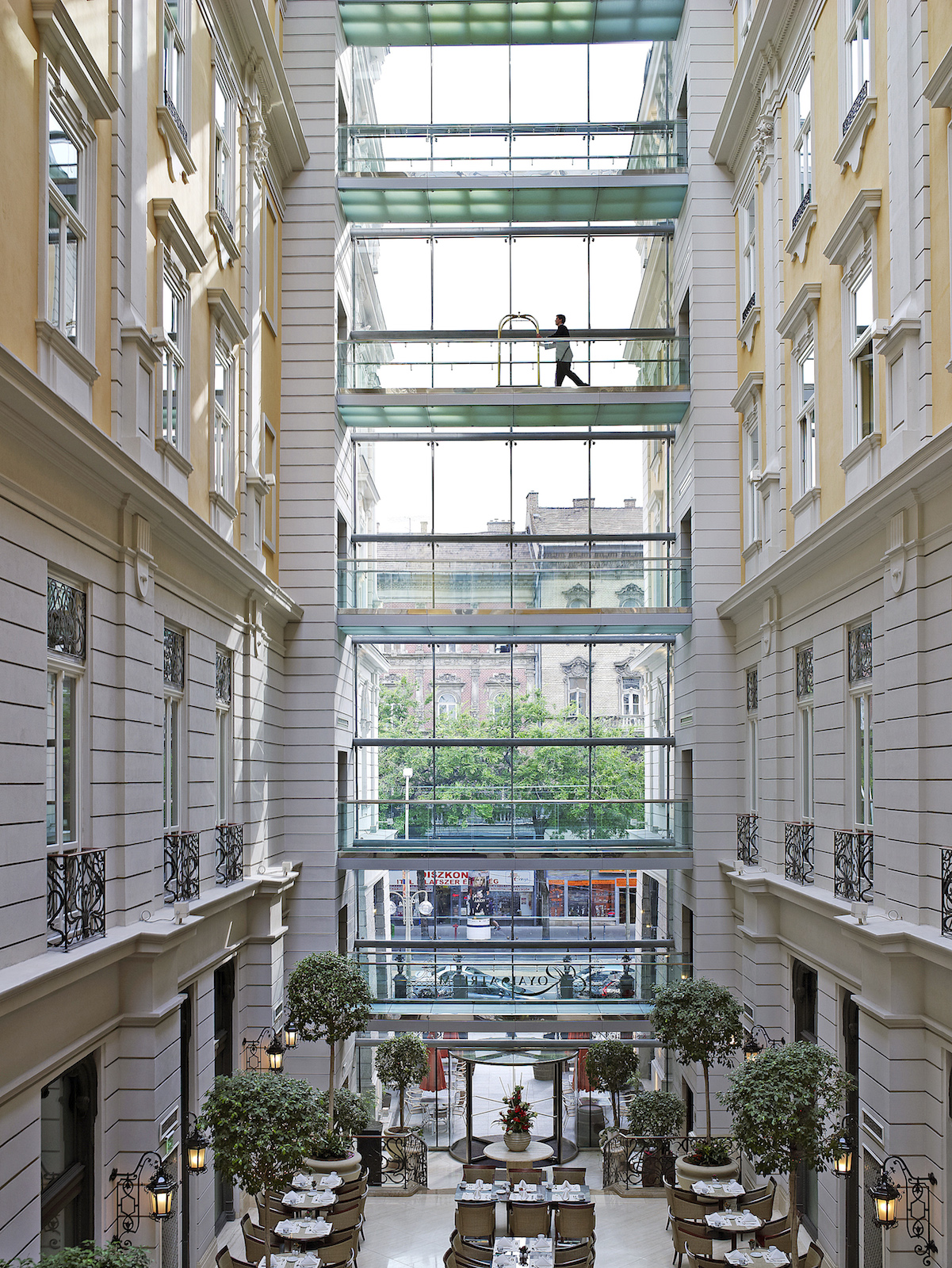 Throughout the modern history of Budapest, the Corinthia has been at its heart.
From the outside, the Corinthia is a stately building, considered one of the landmarks of this important capital city in Central Europe.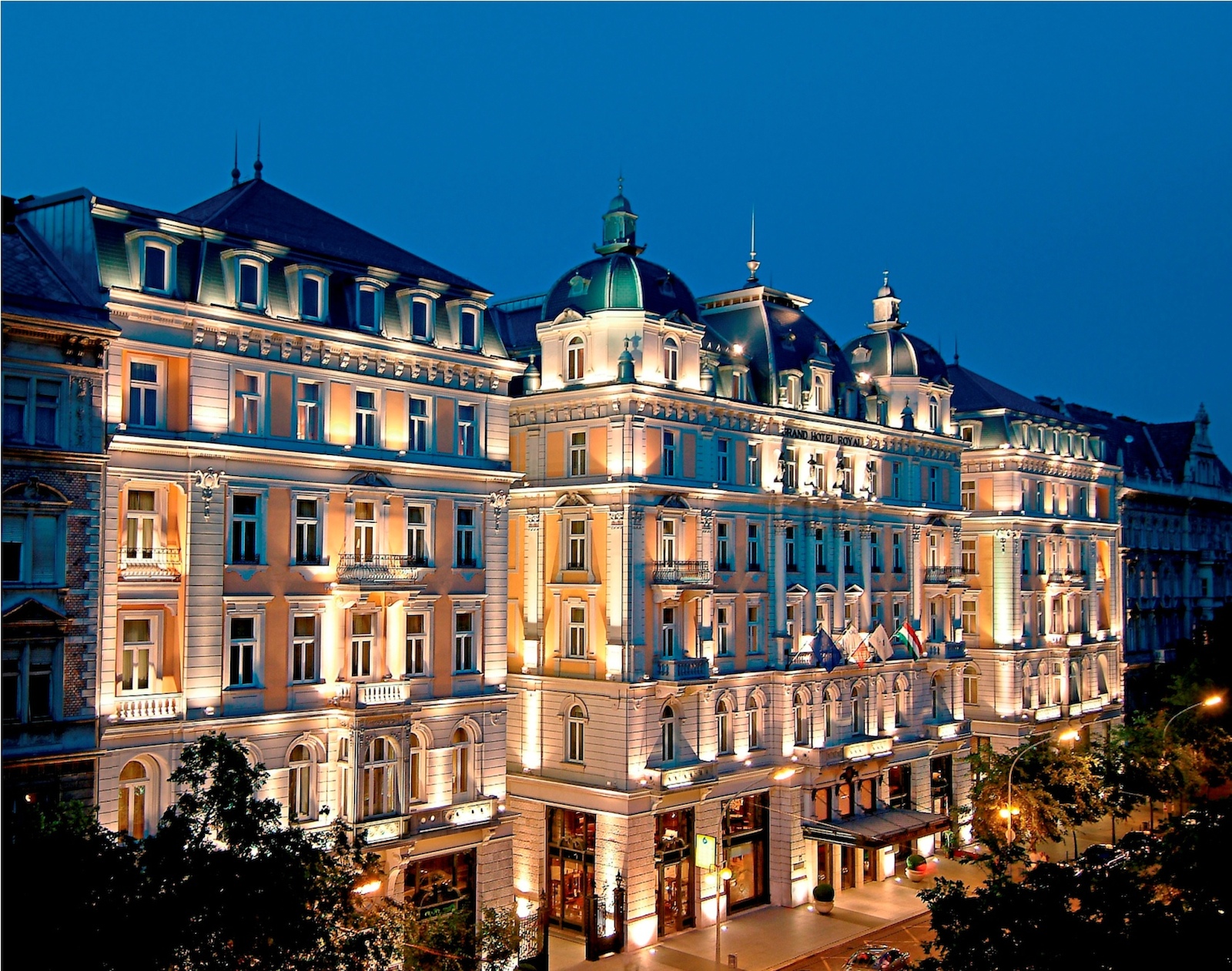 And as the city grew in stature, the Corinthia Hotel kept pace with the progress.
In times past, it used to be called simply The Grand Hotel…
..from 1896 to be precise.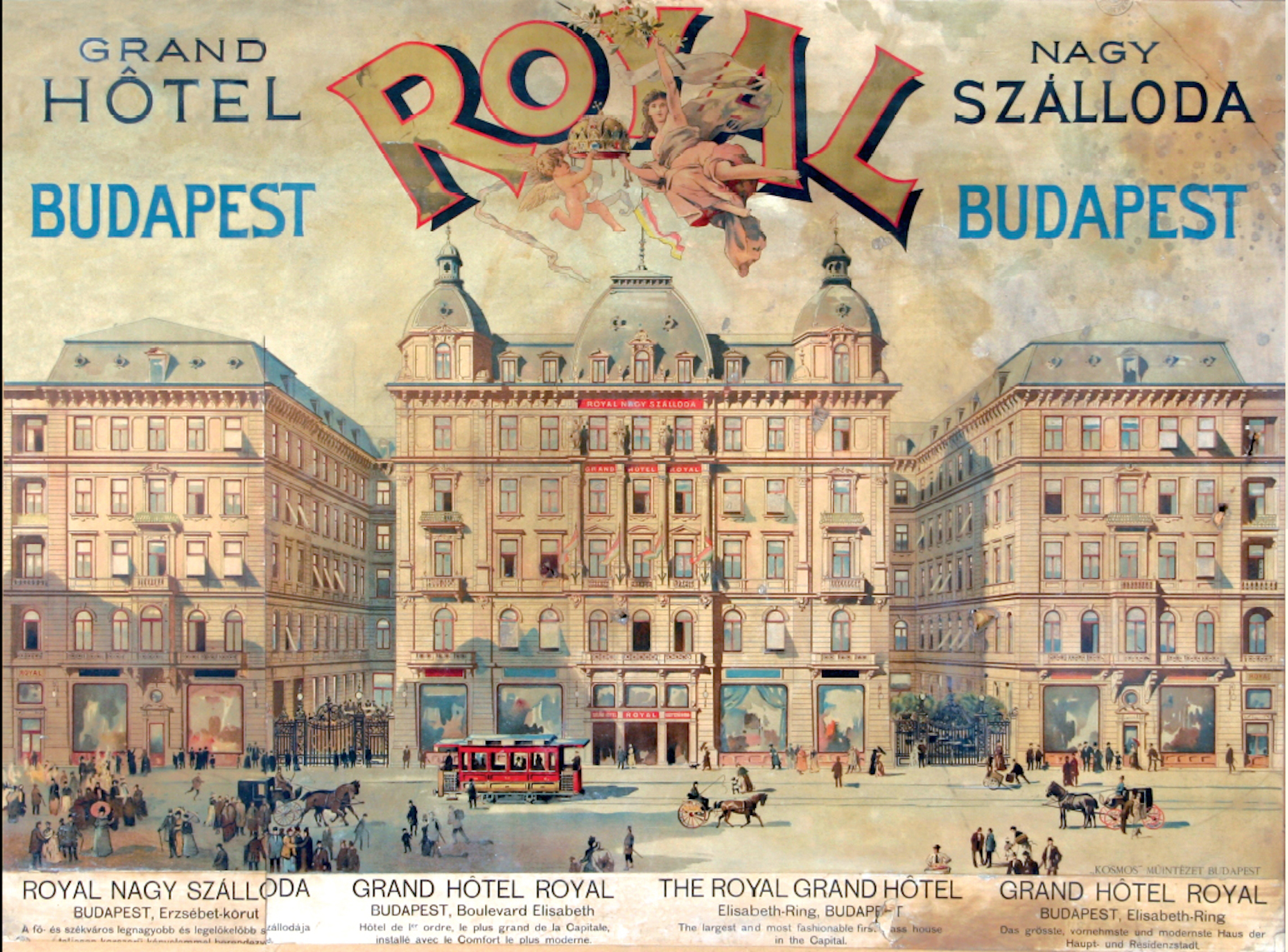 As much as the historical heritage of the Corinthia has evolved into a modern luxury hotel with all amenities, there are some particularly special features which elevate it head-and-shoulders above most other grand hotels.
The Royal Spa is one of them.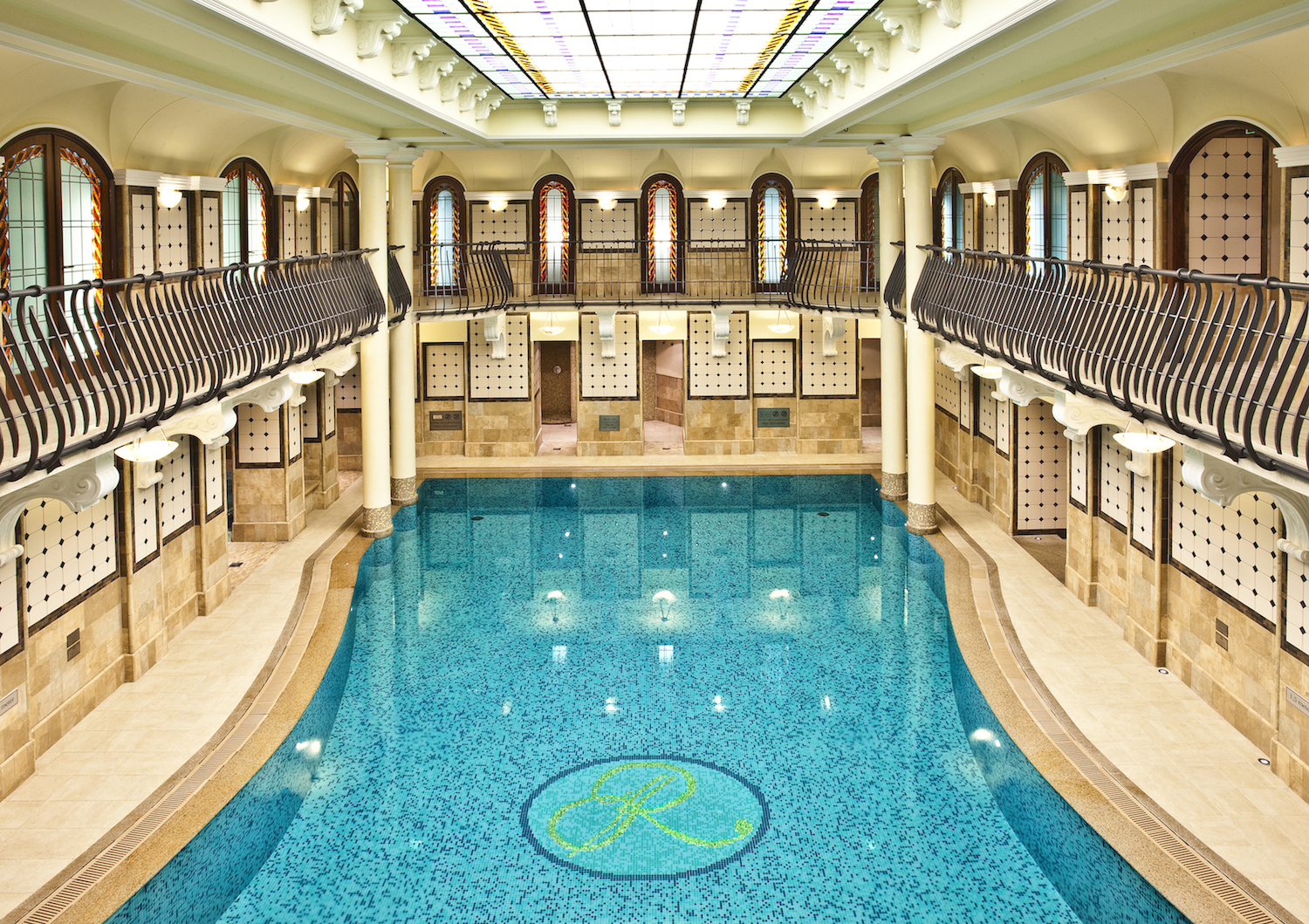 Fittingly for the city's premier luxury hotel, the Royal Spa is one of the top pampering facilities in the whole of Europe. While the crowning centrepiece of this elegant Art Deco building is the gorgeous swimming pool, the extensive menu of treatments includes a range of luxury therapeutic body, face and massage treatments.
The spacious 1,000 m² facility also boasts a dedicated fitness room, saunas, steam bath and jacuzzi, together with various relaxation areas – see the menu of available treatments here.
Additionally, at the Corinthia Budapest the selection of room suites is second to none!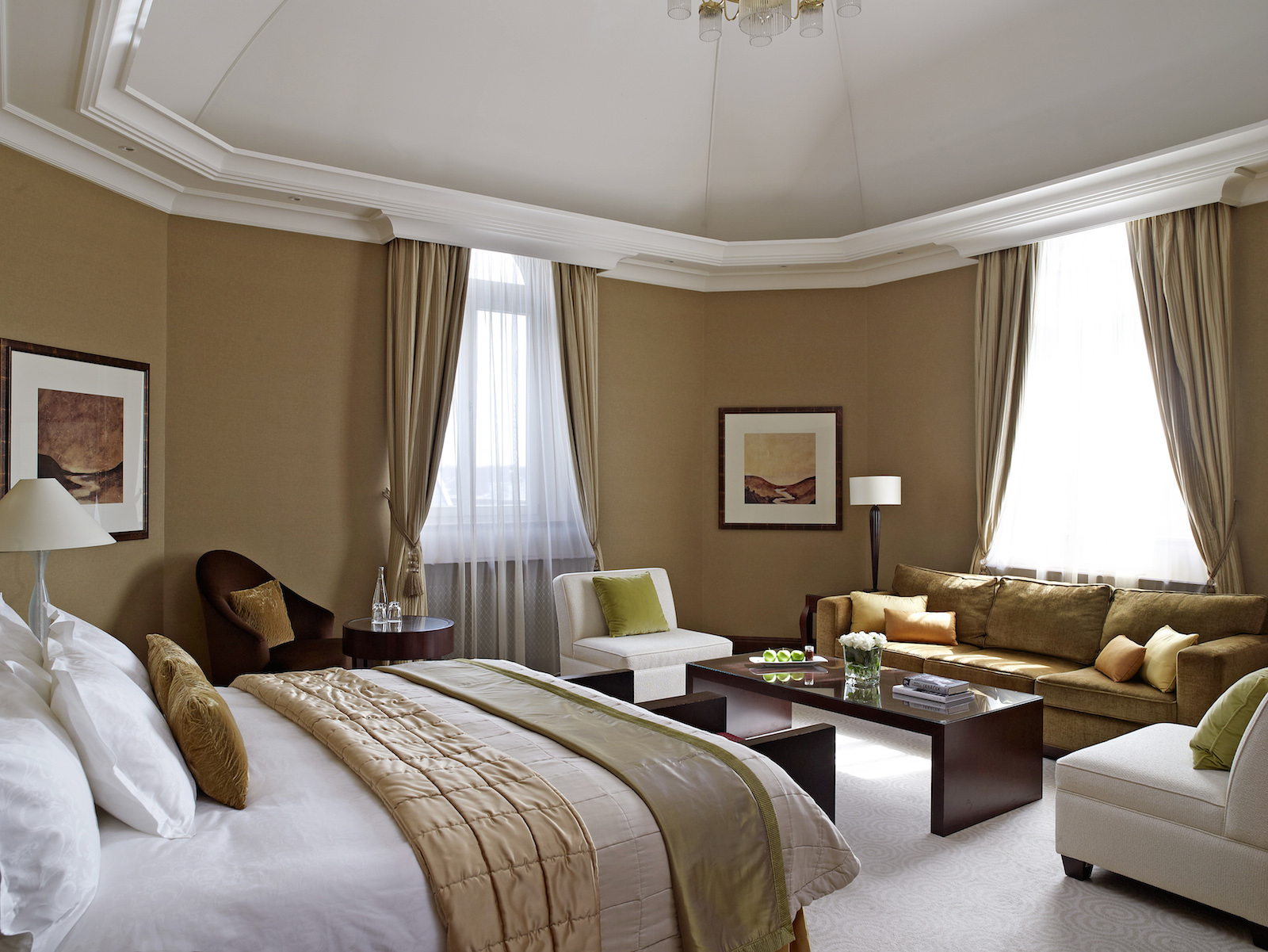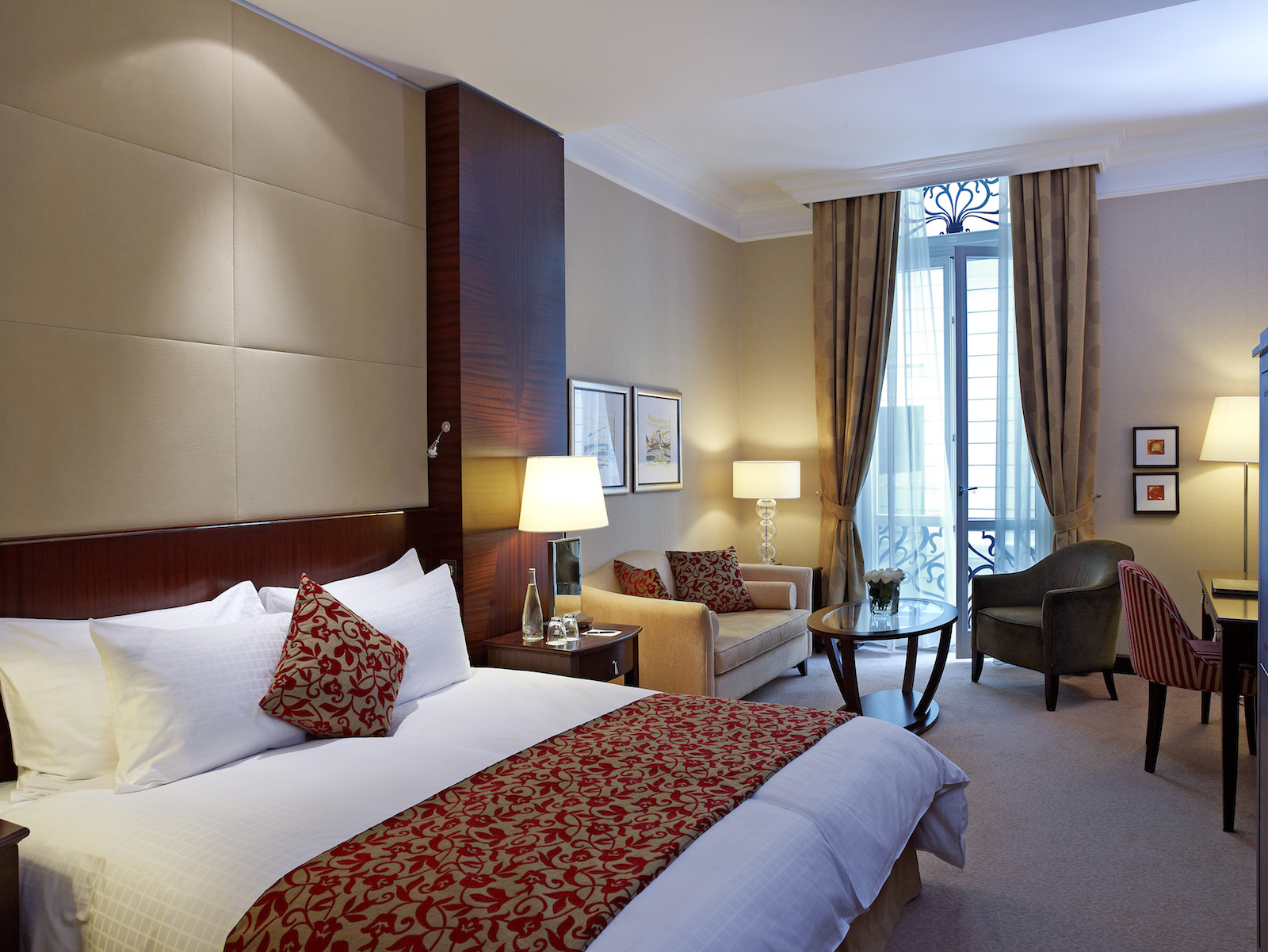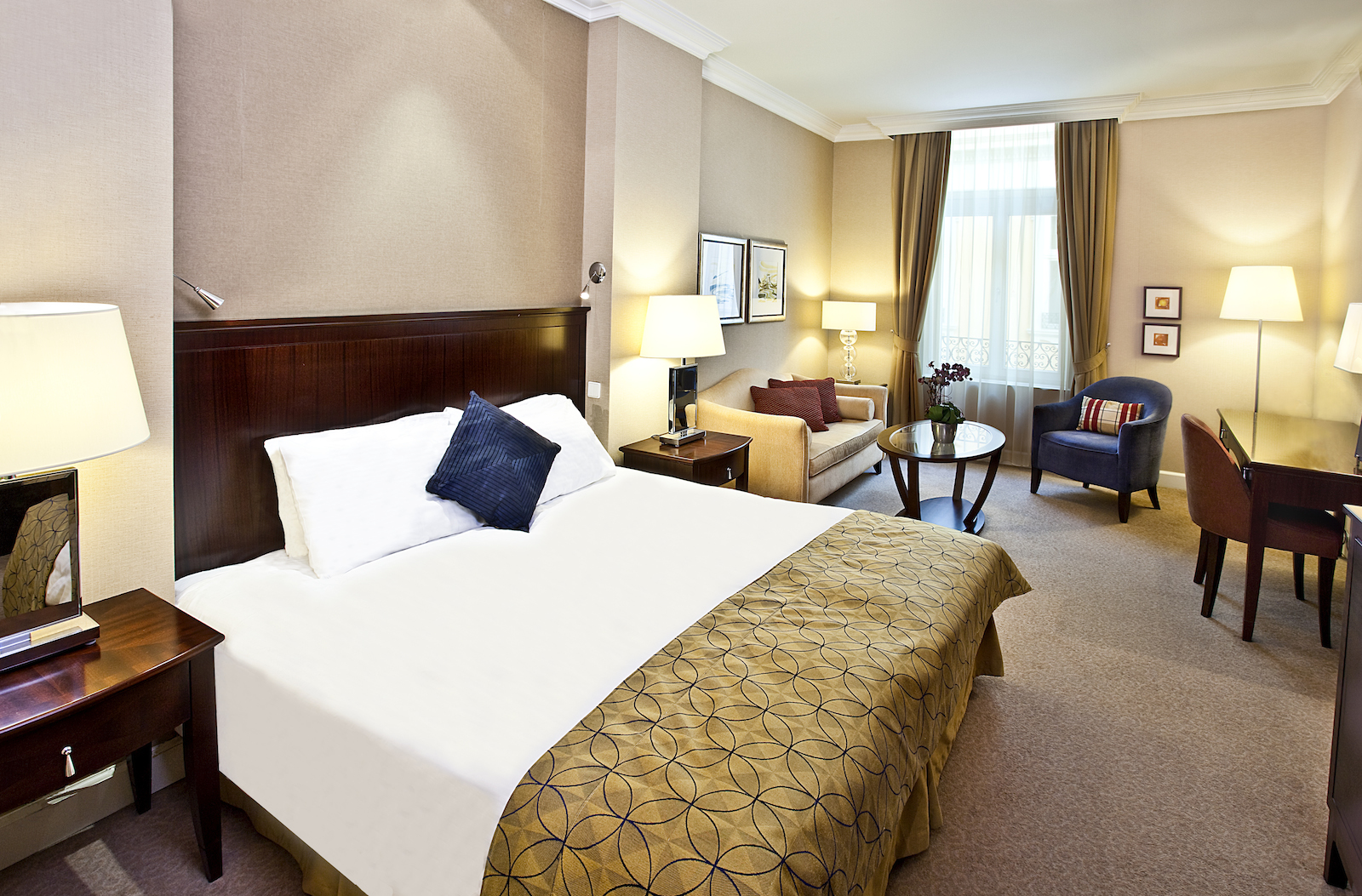 From the 63 square-meter Junior Suite to the enormous 240 square-meter Presidential, the Corinthia Budapest suites are the hotel's rose in the lapel.
And for longer stays, or for a privacy beyond all, the Corinthia also offers discerning guests a selection of Royal Residences – for your own fully-serviced luxury apartment in the city downtown.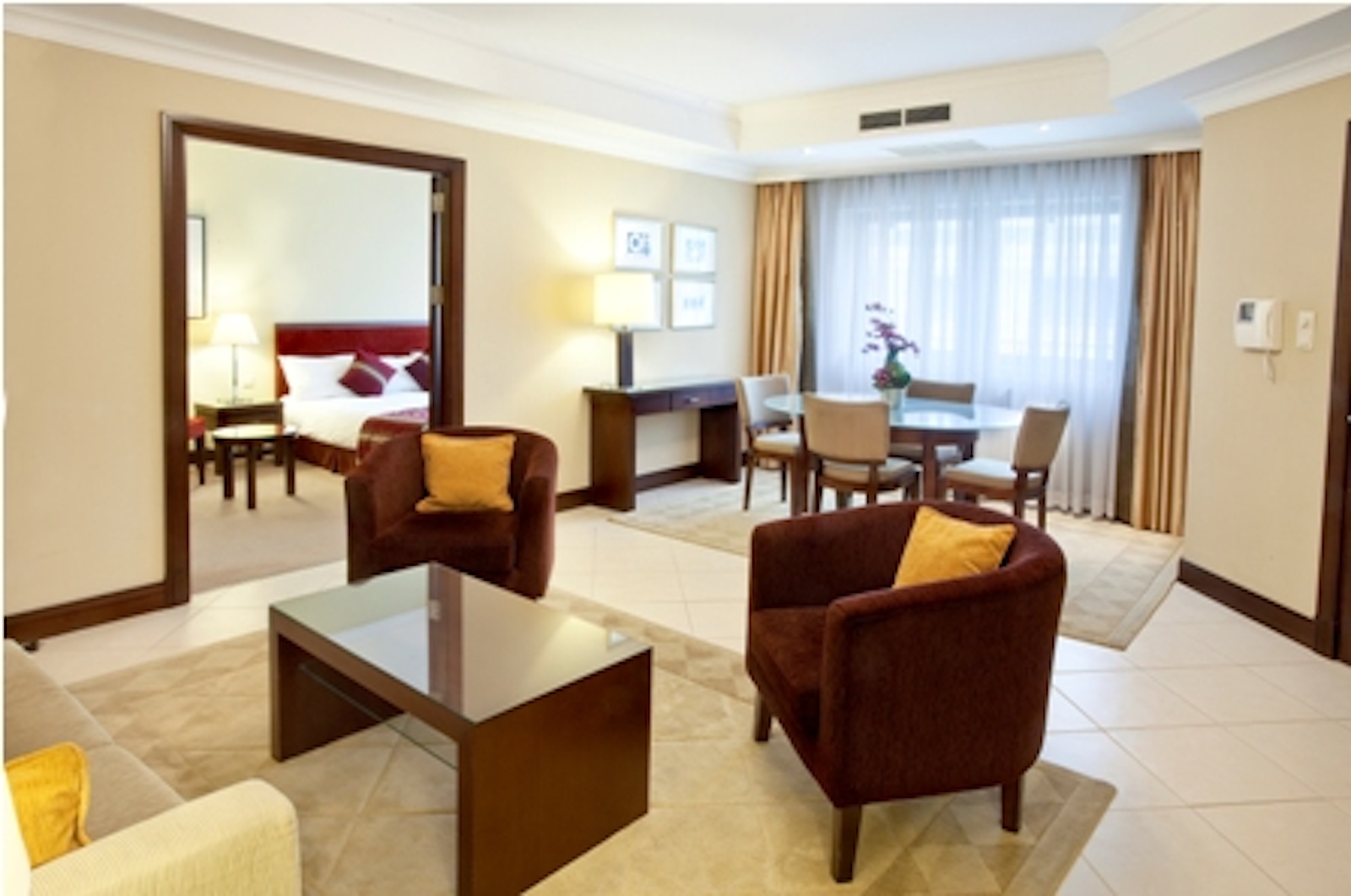 Situated in their own beautiful building connected to the hotel via a covered walkway, the 26 individually-designed residence apartments surround a quiet, central garden creating a peaceful oasis in the bustling city.
With an array of facilities and services to suit every lifestyle, including a well-equipped kitchen, spacious living room and dining area, each Royal Residence provides the ultimate in comfort and luxury.
Naturally, residence guests can also enjoy access to all facilities at the Corinthia Hotel Budapest.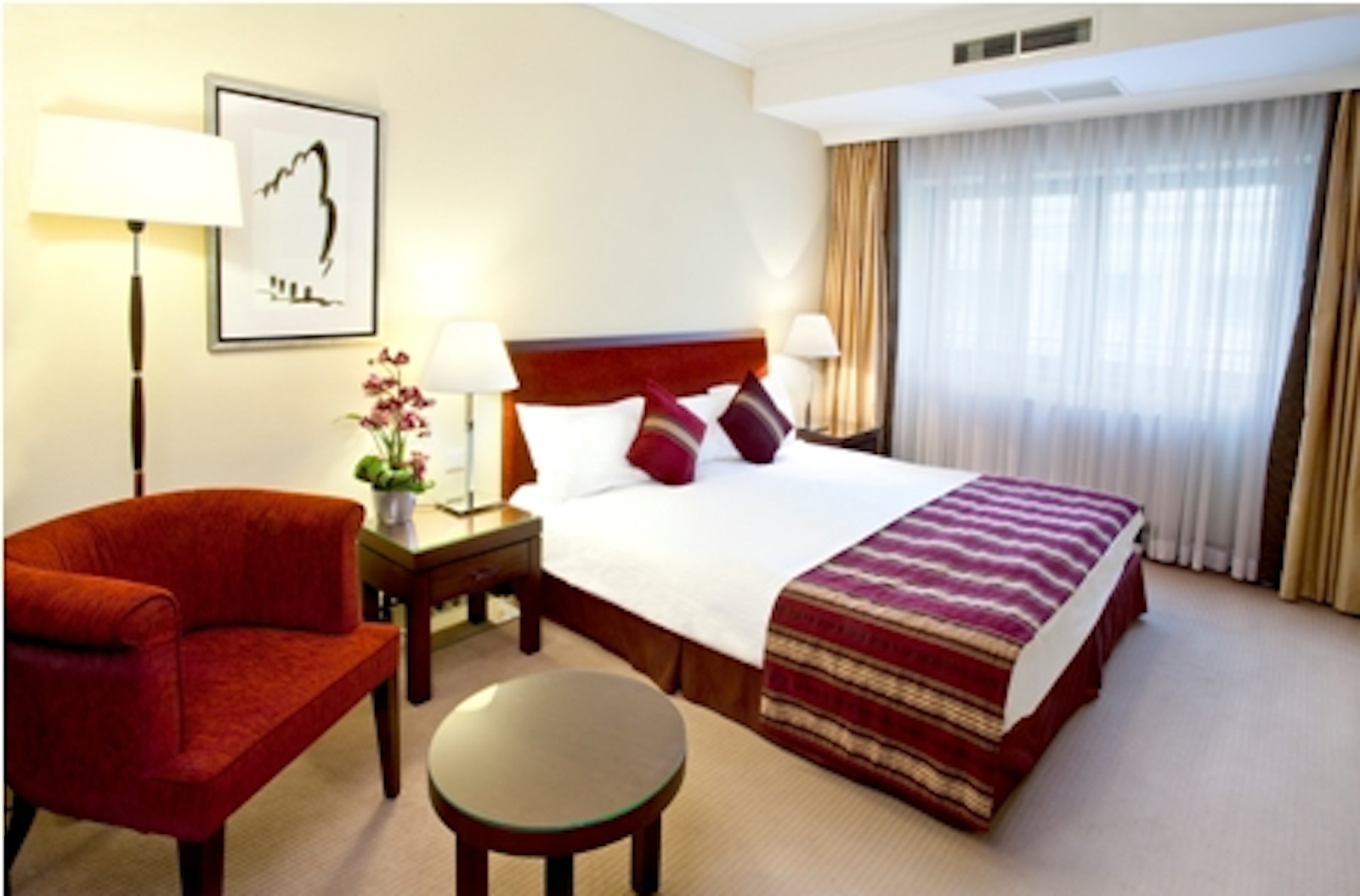 Overall the Corinthia Budapest is the right choice for the visitor to the Hungarian capital, as the luxury options provided are indeed extremely hard to beat!
For more information, please visit The Corinthia Hotel Budapest online.