A weekend at Anantara The Palm resort is to immerse oneself in a kaleidoscope of soothing colours – see for yourself: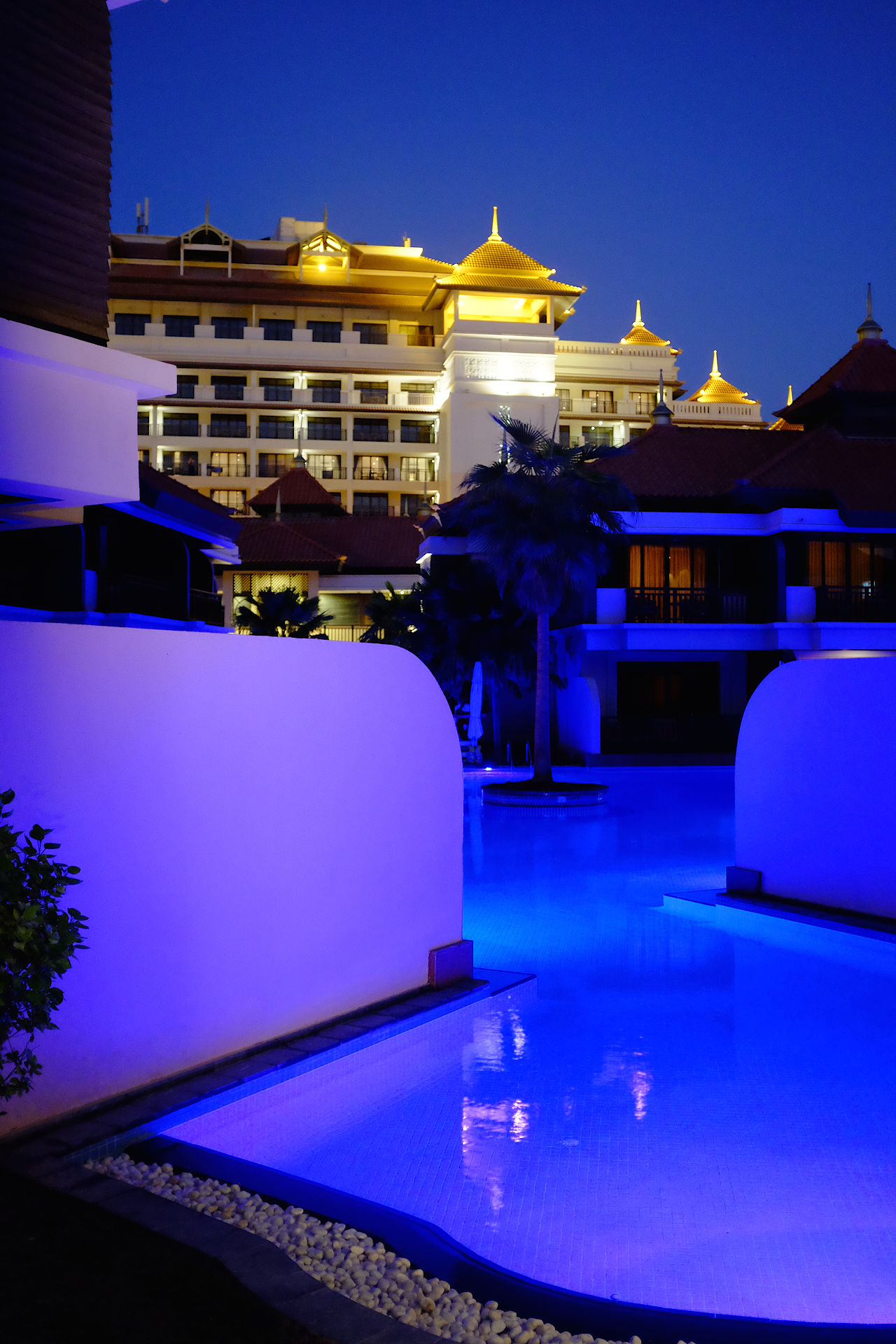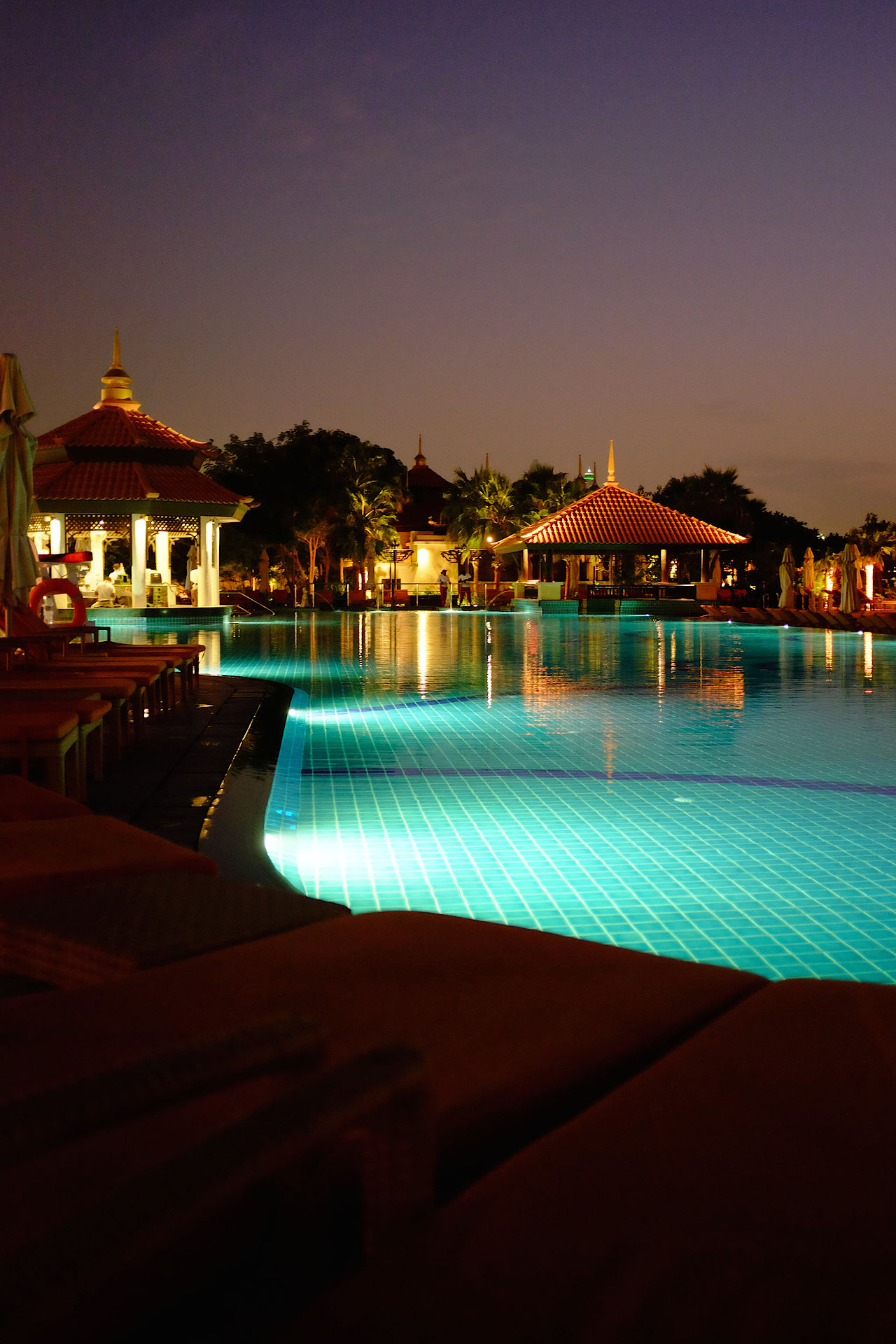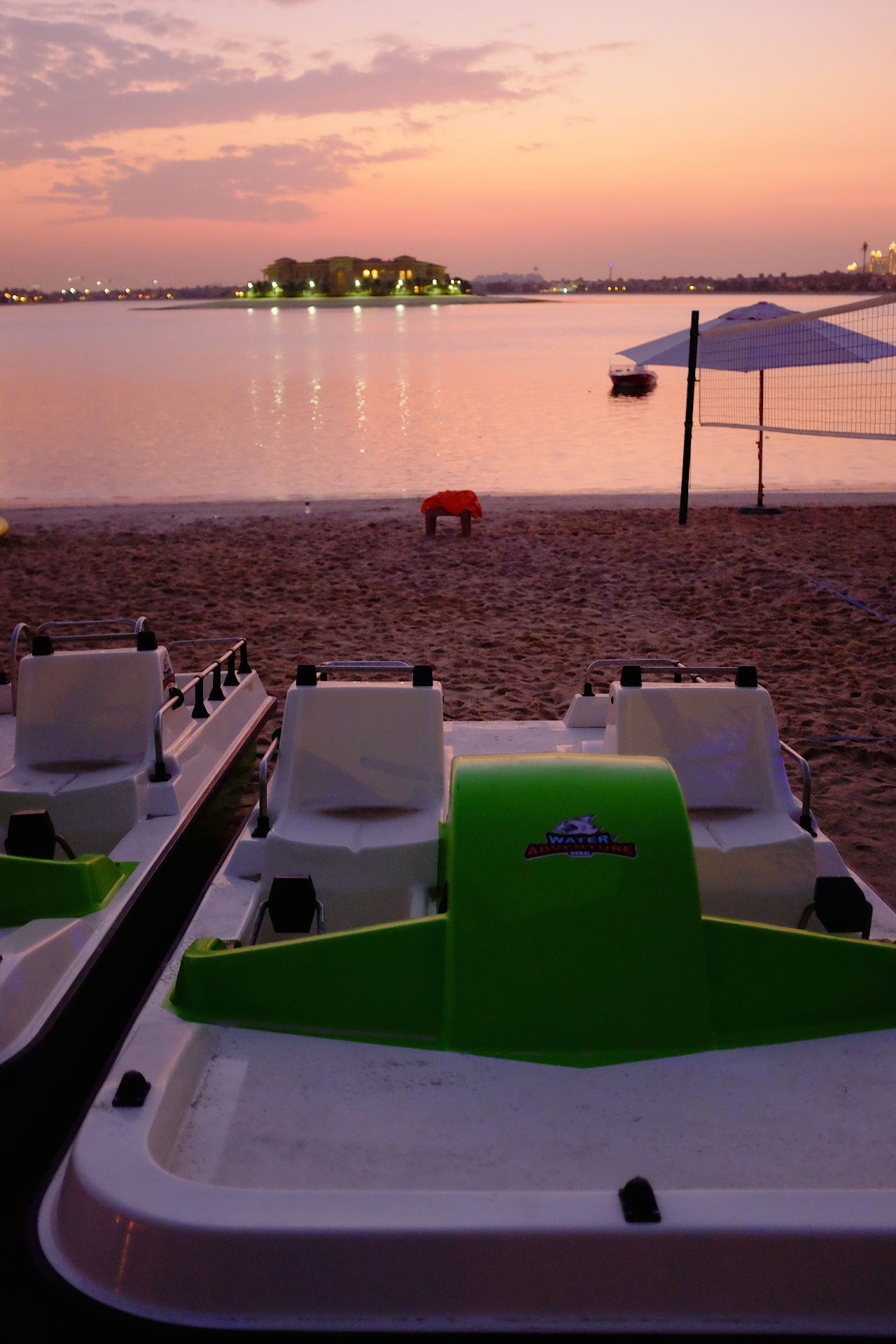 A marvellous resort, a pristine location, yet you'll be transported hundreds of miles away on a journey of personal luxury.
I can safely say that Anantara at the Palm Jumeirah is one of the best resorts I've been to in the UAE – maybe it was my particular frame of mind at the time of my visit, or perhaps an occasion of magical stellar alignment, but for sure the genius and due care put into the resort also bears the responsibility for a marvelous weekend!
Just take a walk around…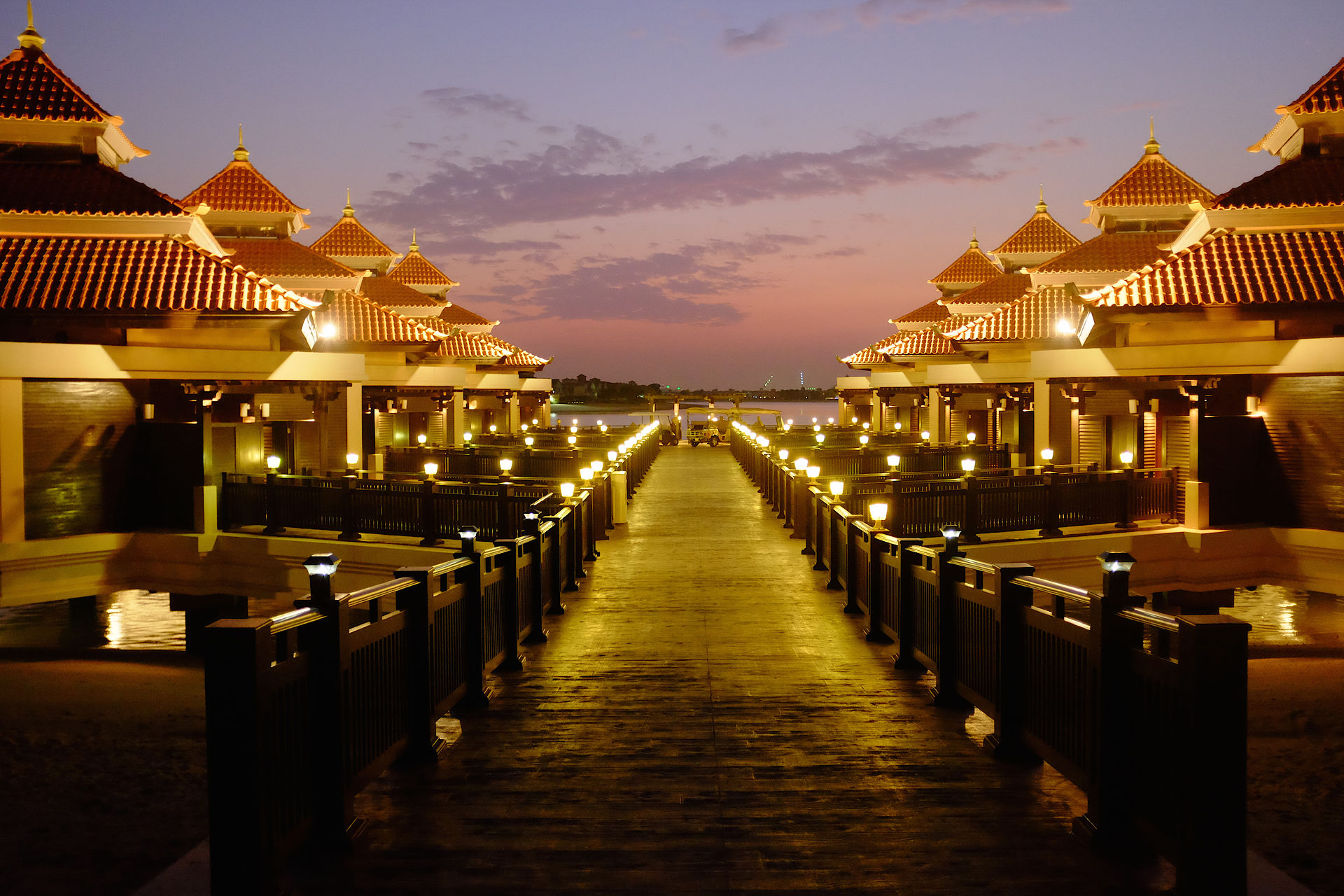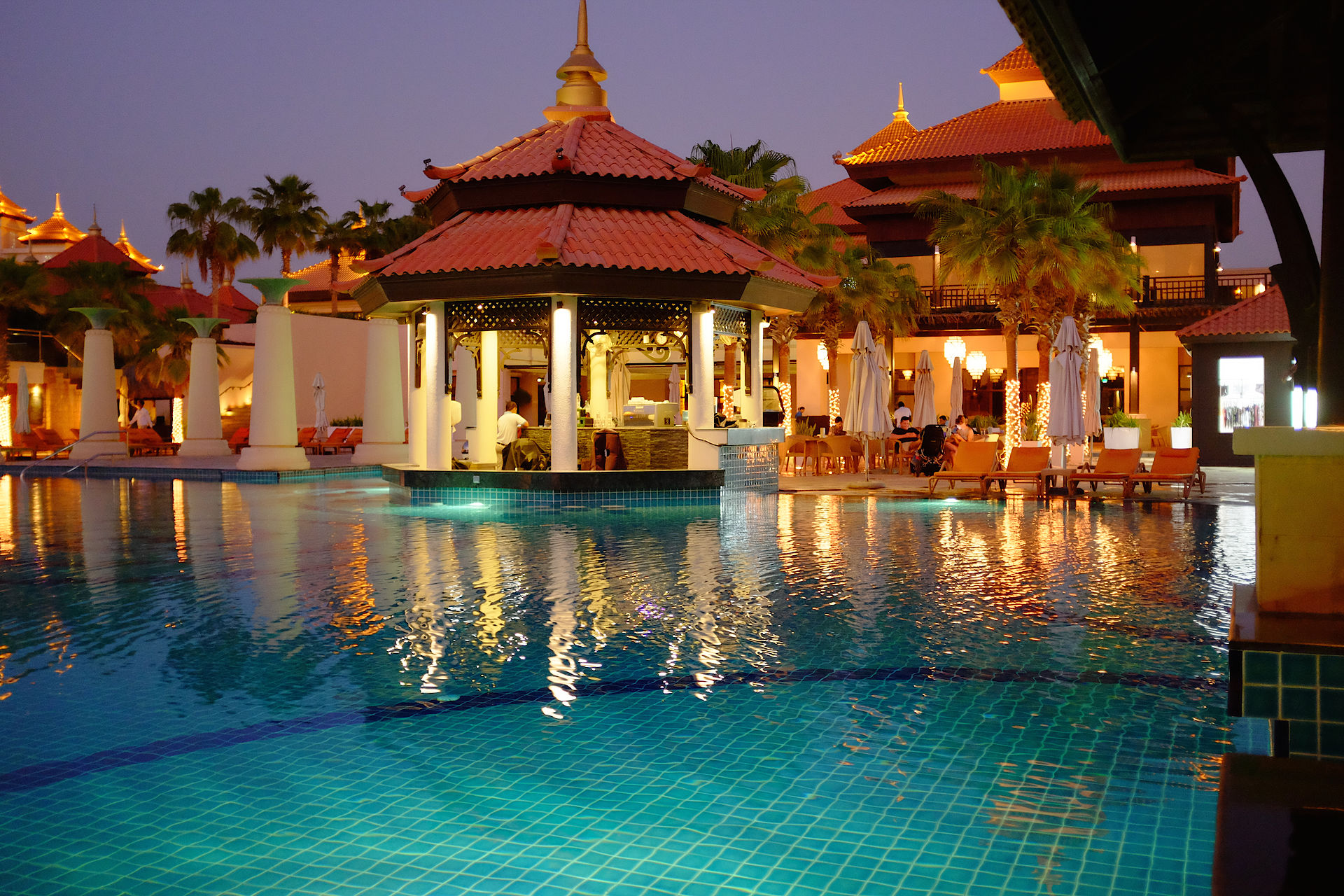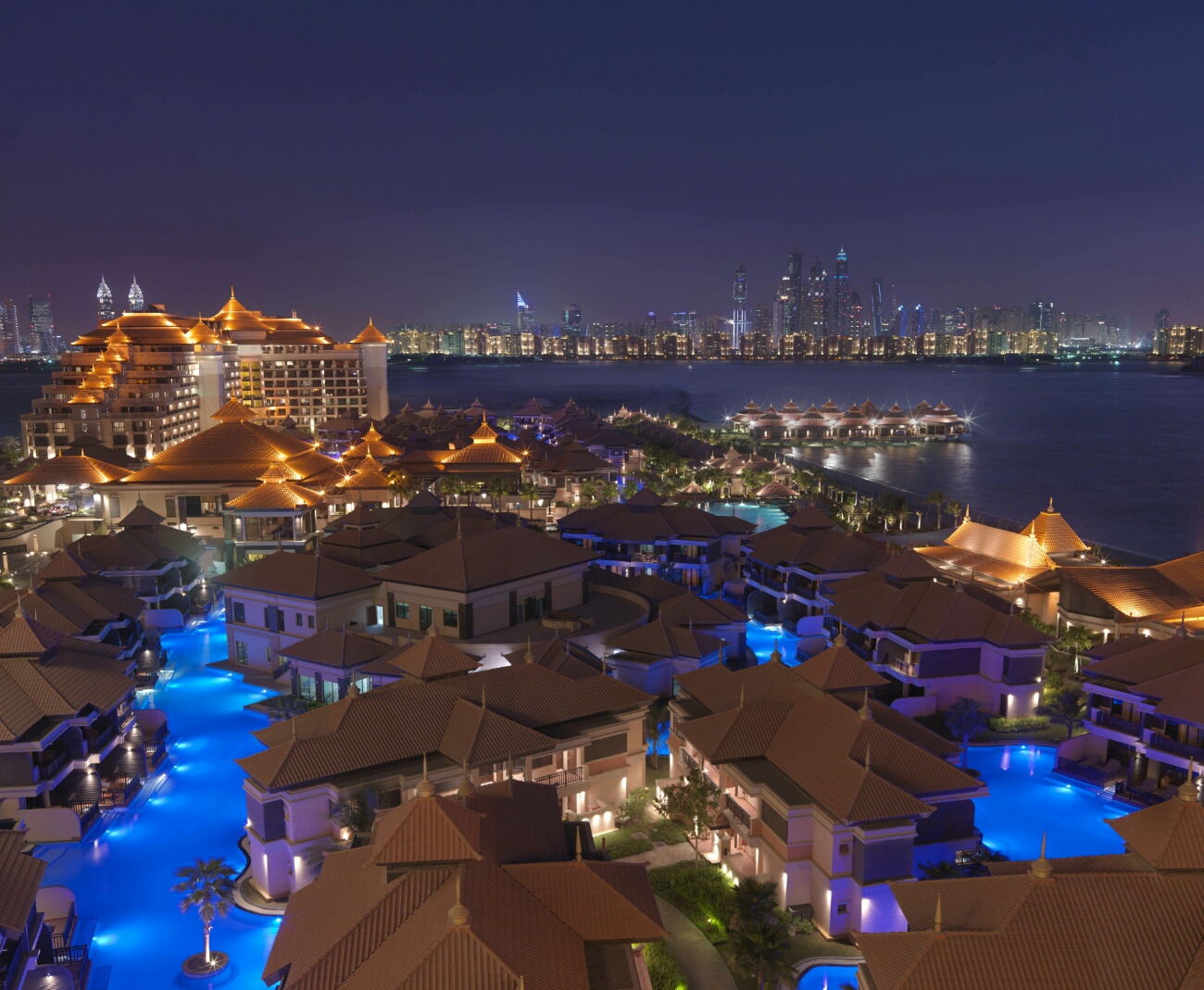 Your visit starts with an elegant welcome at reception,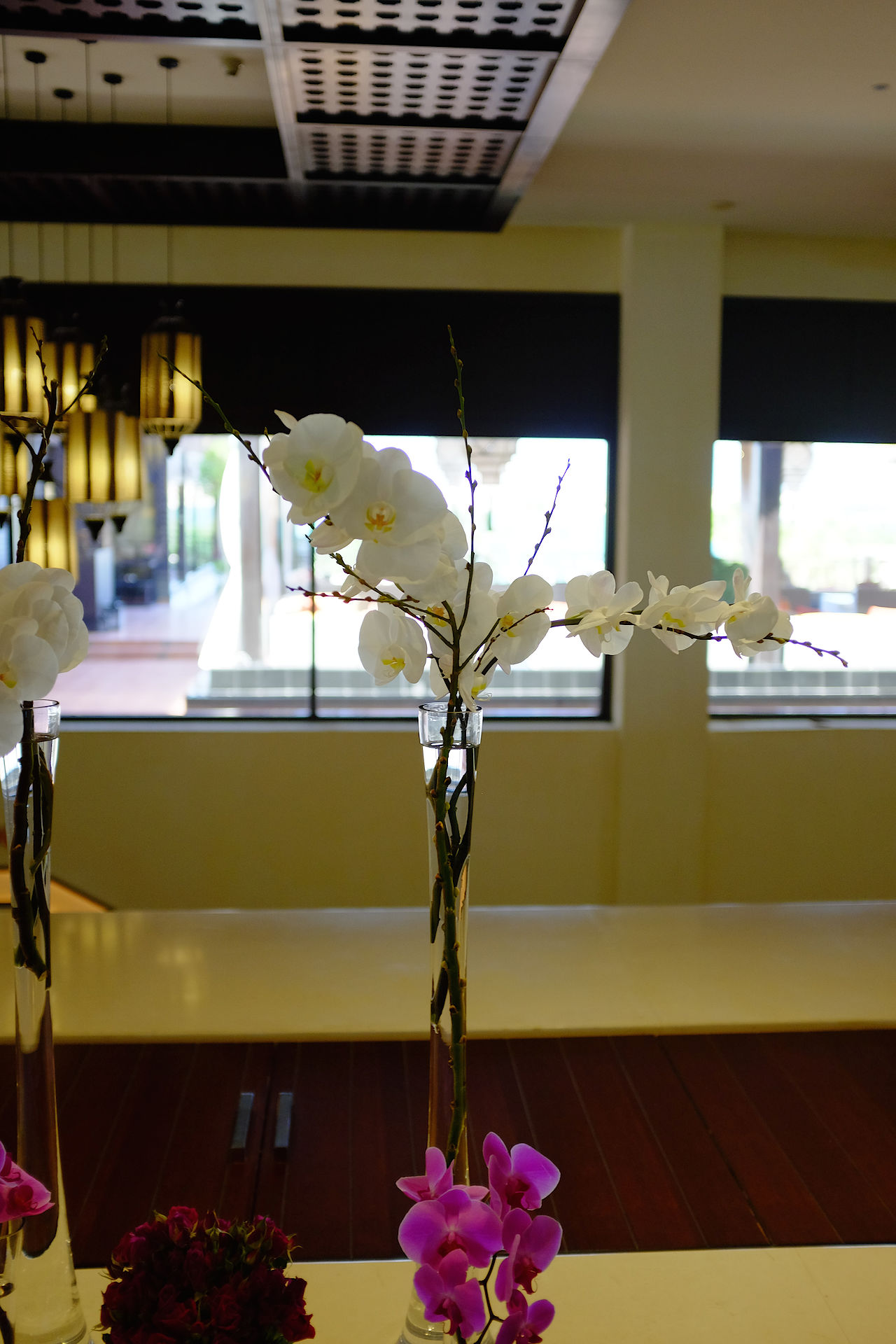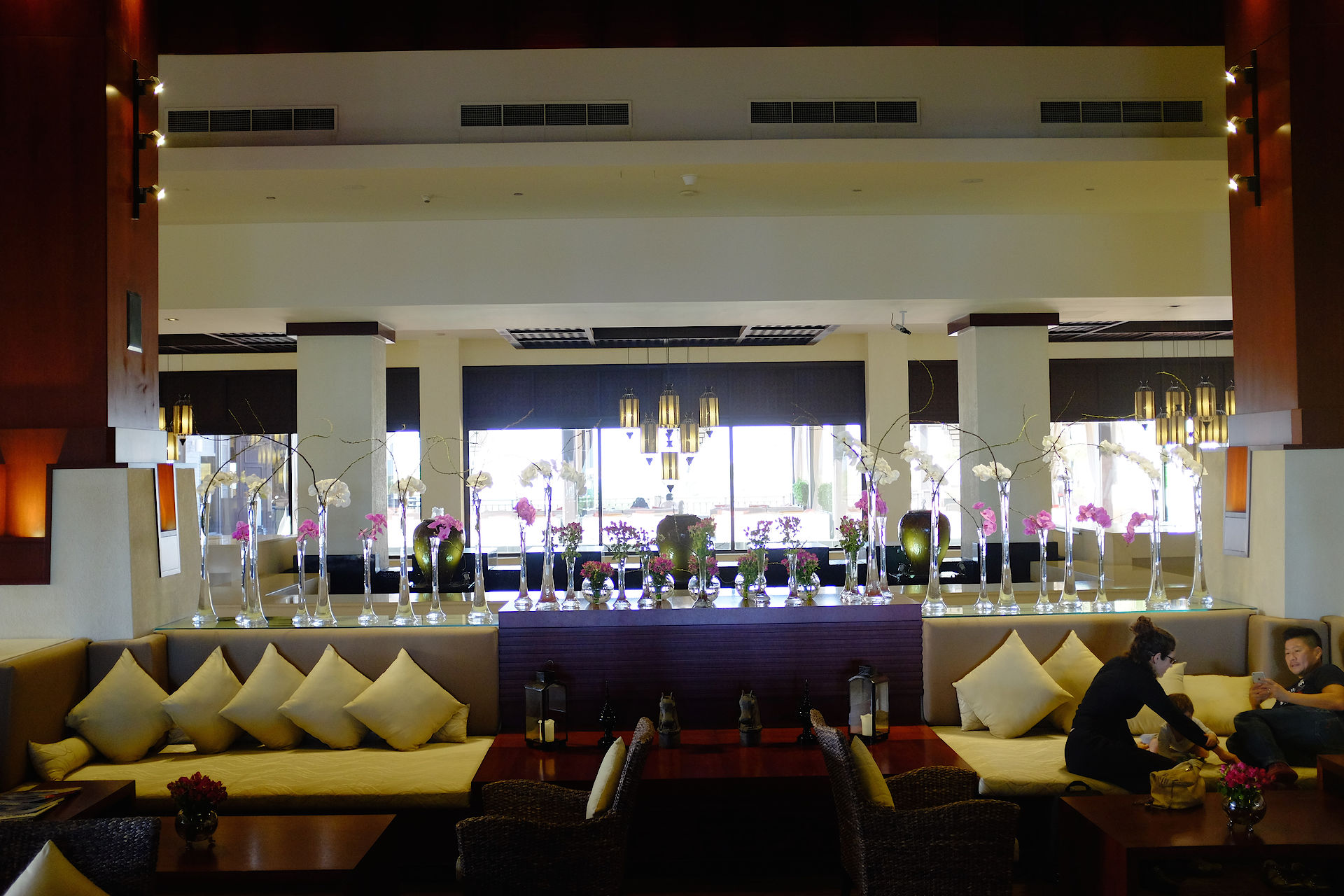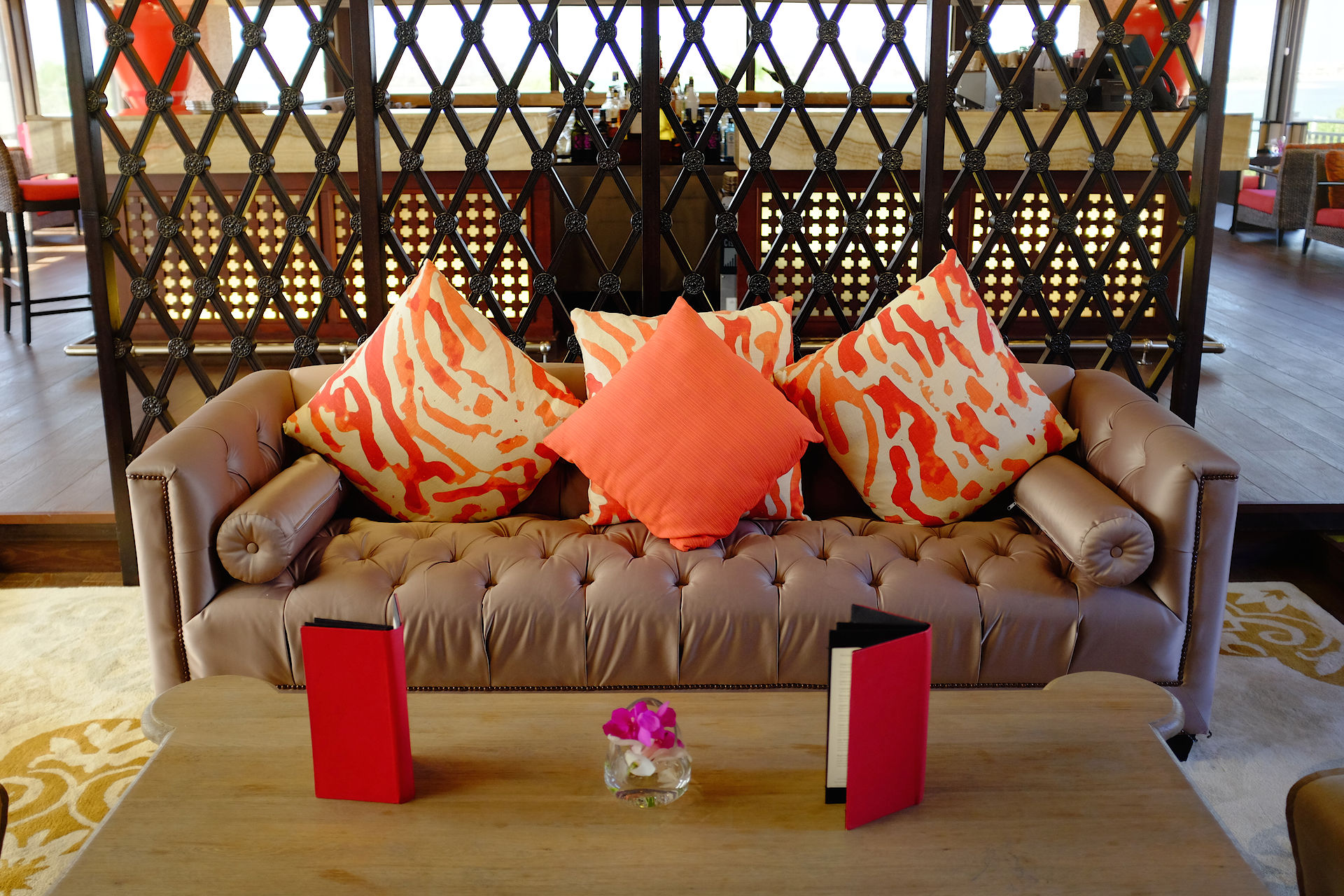 and then you're scooted off to your villa in an electric tuk-tuk!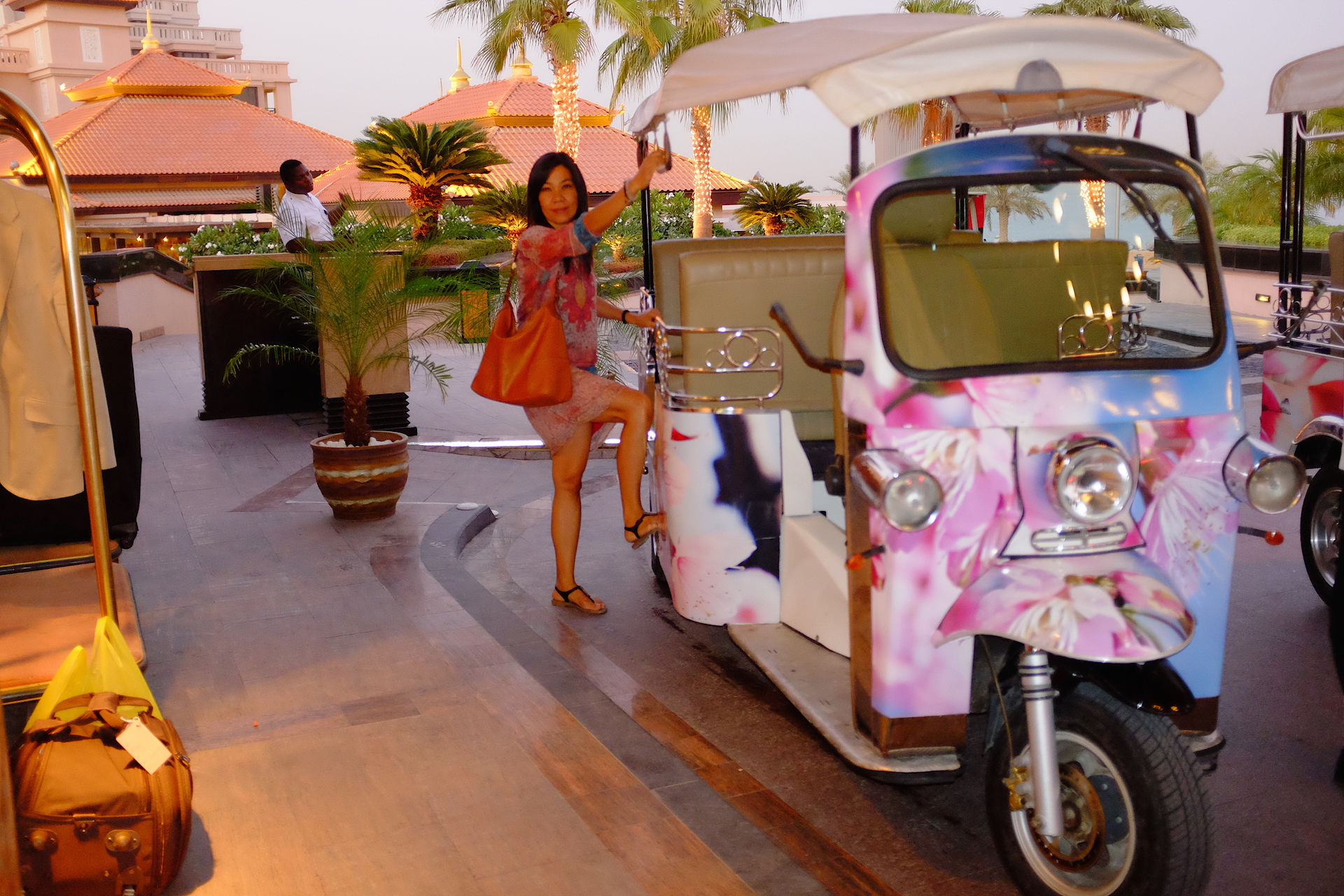 You may choose from several accommodation options to suit, but for the most part your Anantara home away from home will look like this at the front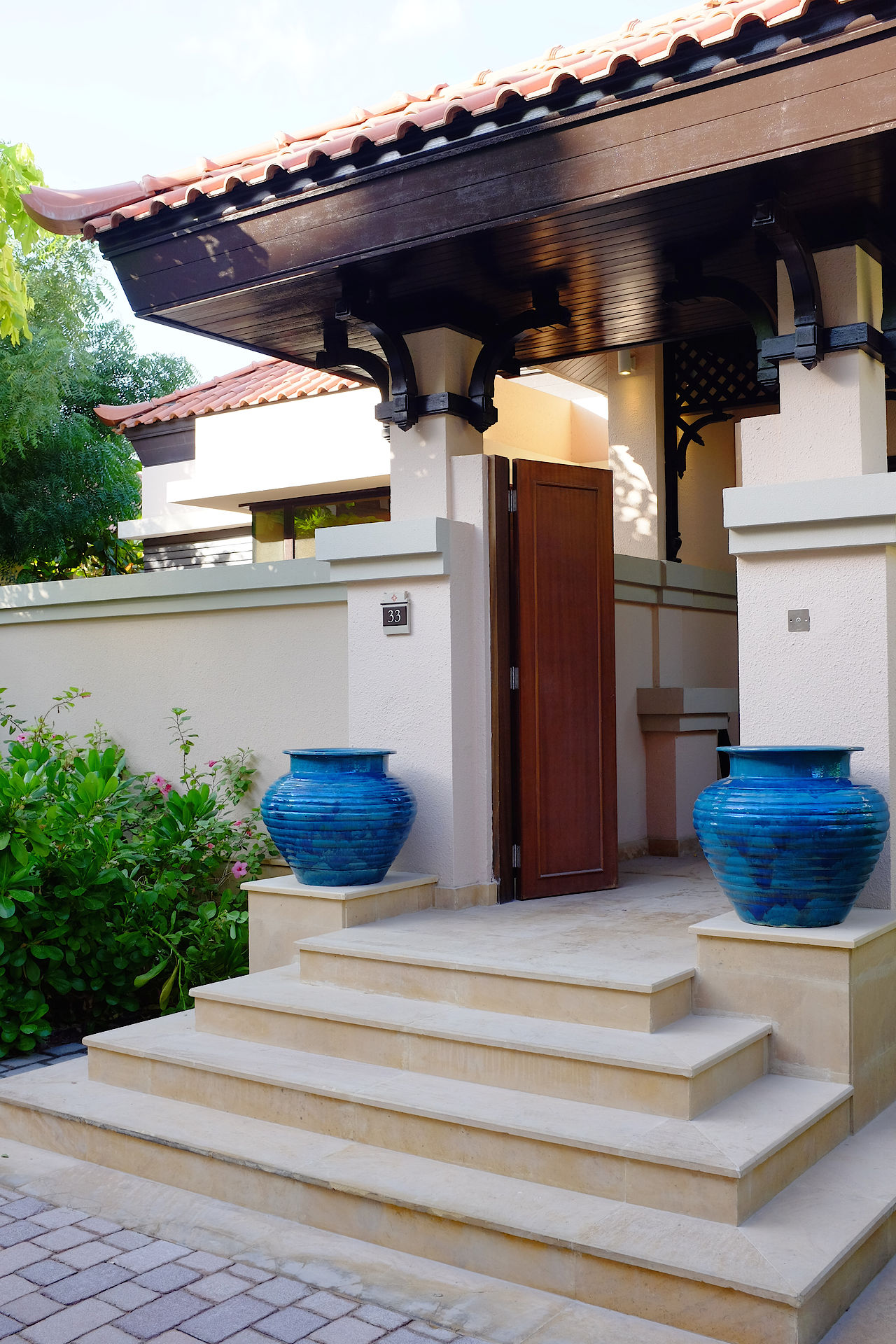 and like this at the back, with your own private balcony descending gracefully into the sparkling inner lagoon.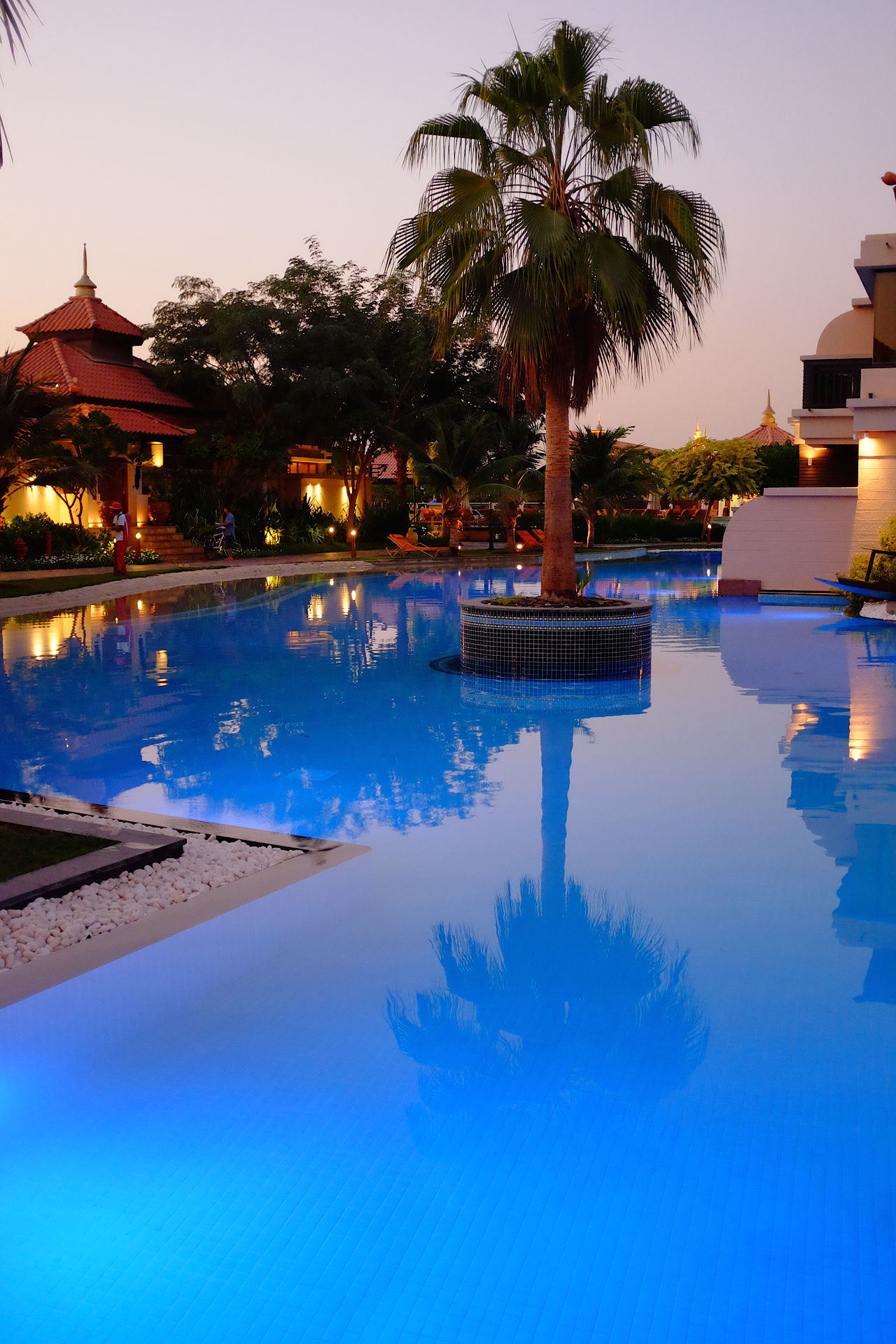 The services at your disposal are truly second-to-none, and your dining options are unparalleled, with cuisine from Asia as well as the Mediterranean served at four speciality venues, as well as the intriguing authentic Australian Bushman's Restaurant and Bar (which to this day I regret I didn't try!).
You may also choose to unwind in one of three turquoise swimming lagoons, enjoy a session at the tennis courts or gyms, or indulge in a choice of treatments at Anantara Spa. The resort also has a ballroom, six meeting rooms, a kids club and teens club, all adding to the splendour of this idyllic beach side resort destination on the Palm in Dubai.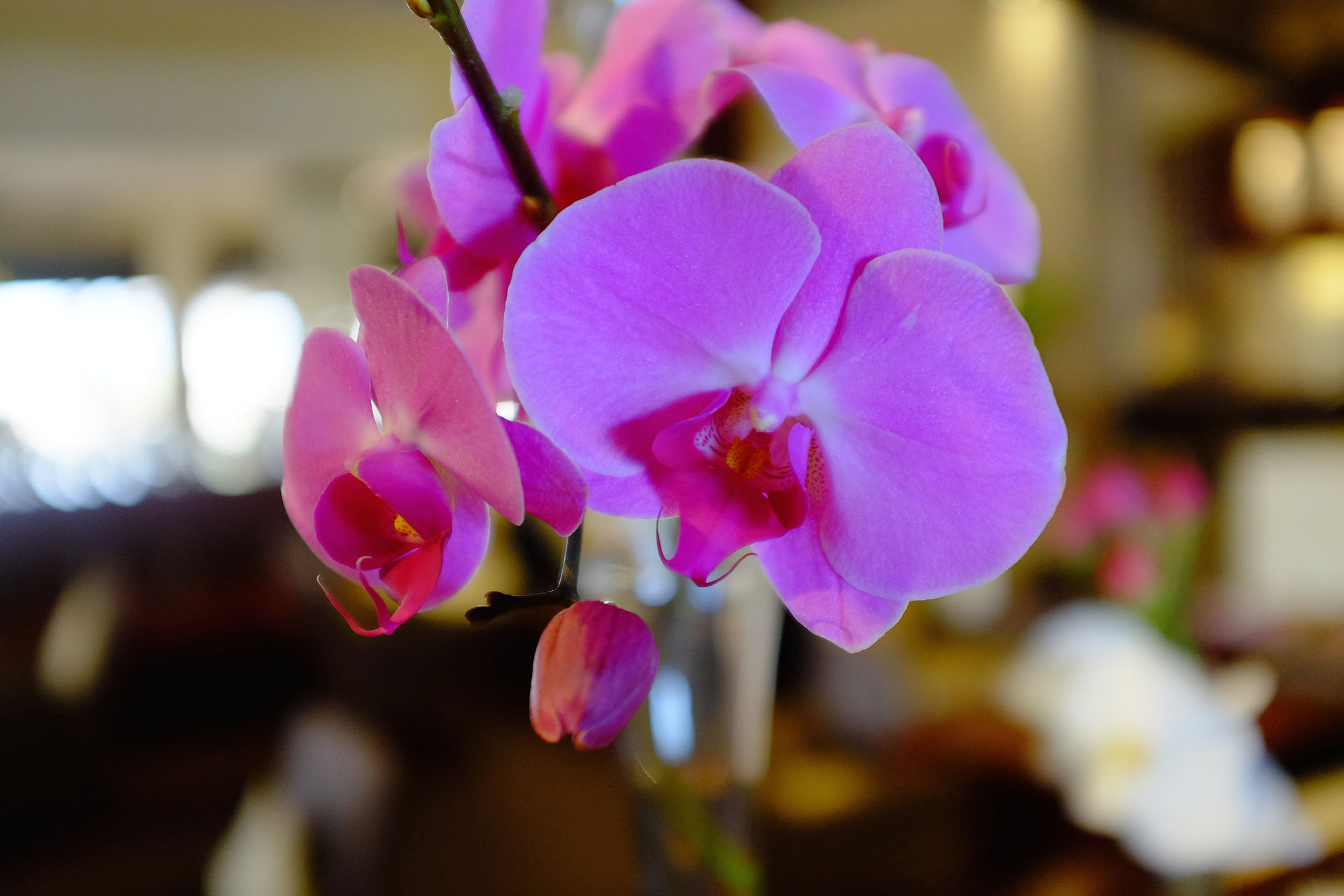 And should you take a stroll outside: Whammo! One of the world's most famous skylines will accompany you!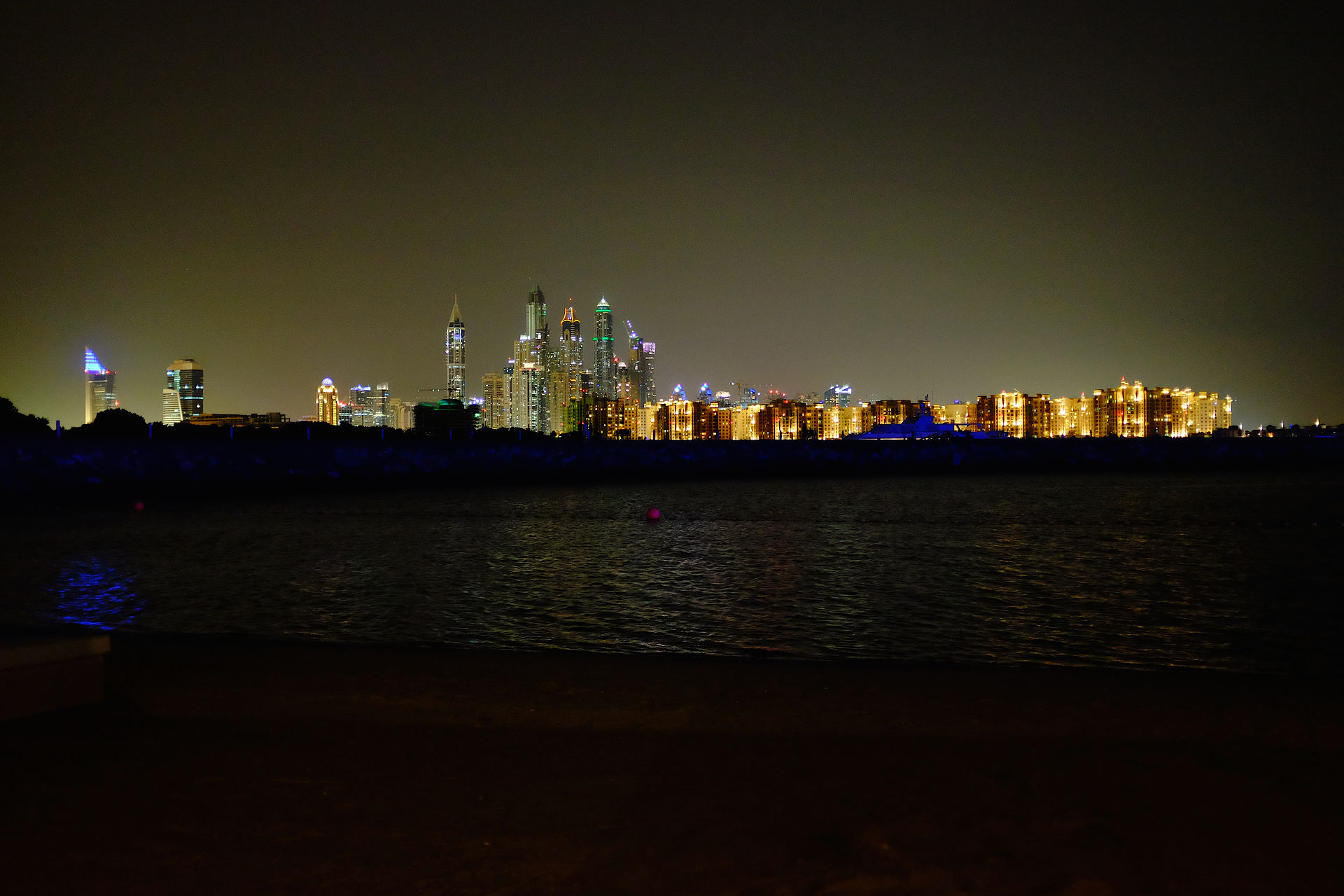 Overall, the Anantara The Palm Dubai Resort is a top five-star destination in all regards, and more.
The design of The Palm itself offers incredible tranquility yet also a location a stone's throw away from the bustling city across the water – but once in Anantara, believe me, all that melts away completely!
You may find further details and also news of Anantara The Palm latest offers at their website.