By Rhiannon Oliver
Qasr Al Sarab Desert Resort and Spa by Anantara is a really special place, and you know you're in for a treat before you even arrive.
After a 3 hour drive from Dubai, or a 2 hour drive from Abu Dhabi, the spectacular final approach to the hotel takes you deep into the Rub 'Al Khali, the largest uninterrupted sand desert in the world.
After a few breathtaking minutes, passing endless copper sand dunes that stretch as far as the eye can see, the hotel emerges in the distance.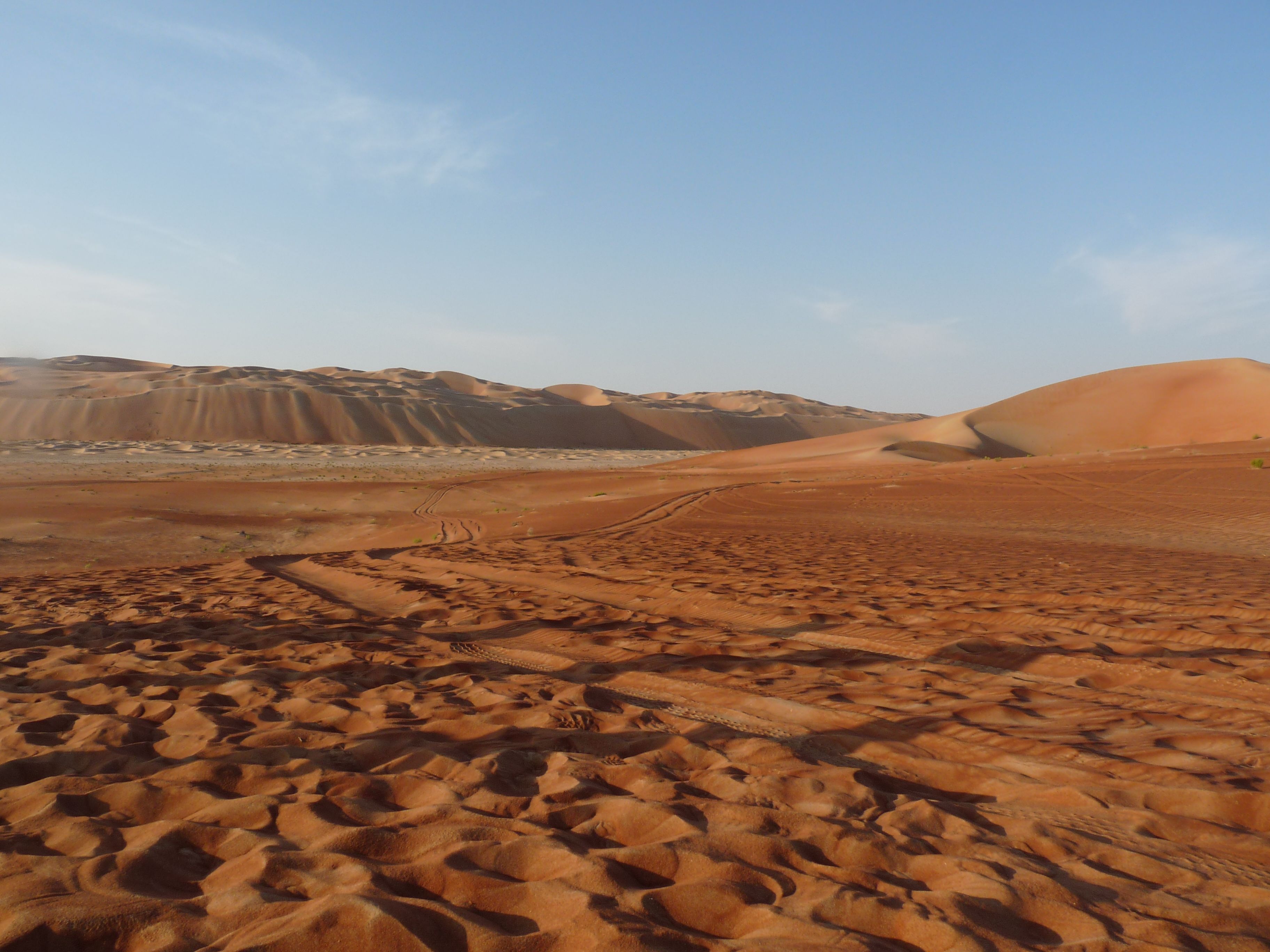 The luxurious 206 room property, opened in 2009, is built in traditional Arabic style, and resembles the desert fortresses of the area. The stunning location is fully capitalised on throughout the hotel, with scores of floor to ceiling windows and doors, and an expansive desert view from each and every room or villa.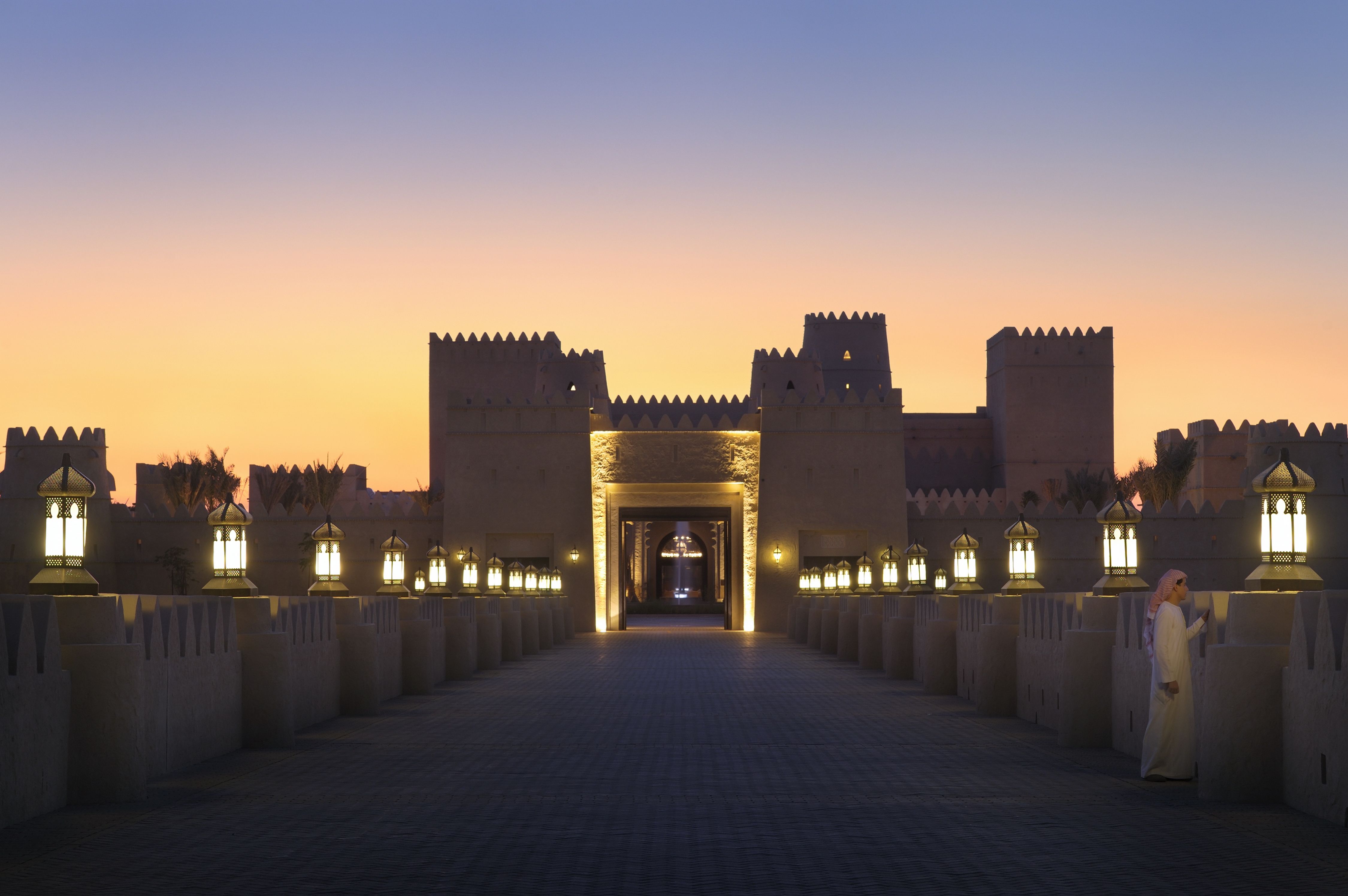 Accommodation is spacious and well-equipped: rooms all have outside space, flatscreen TV, DVD, coffee maker, drench shower and a huge circular bath at least three times bigger than the average tub! The in-room soap menu, offering four distinct soaps is an unusual touch. (Try the warm and spicy Ginger Flower!)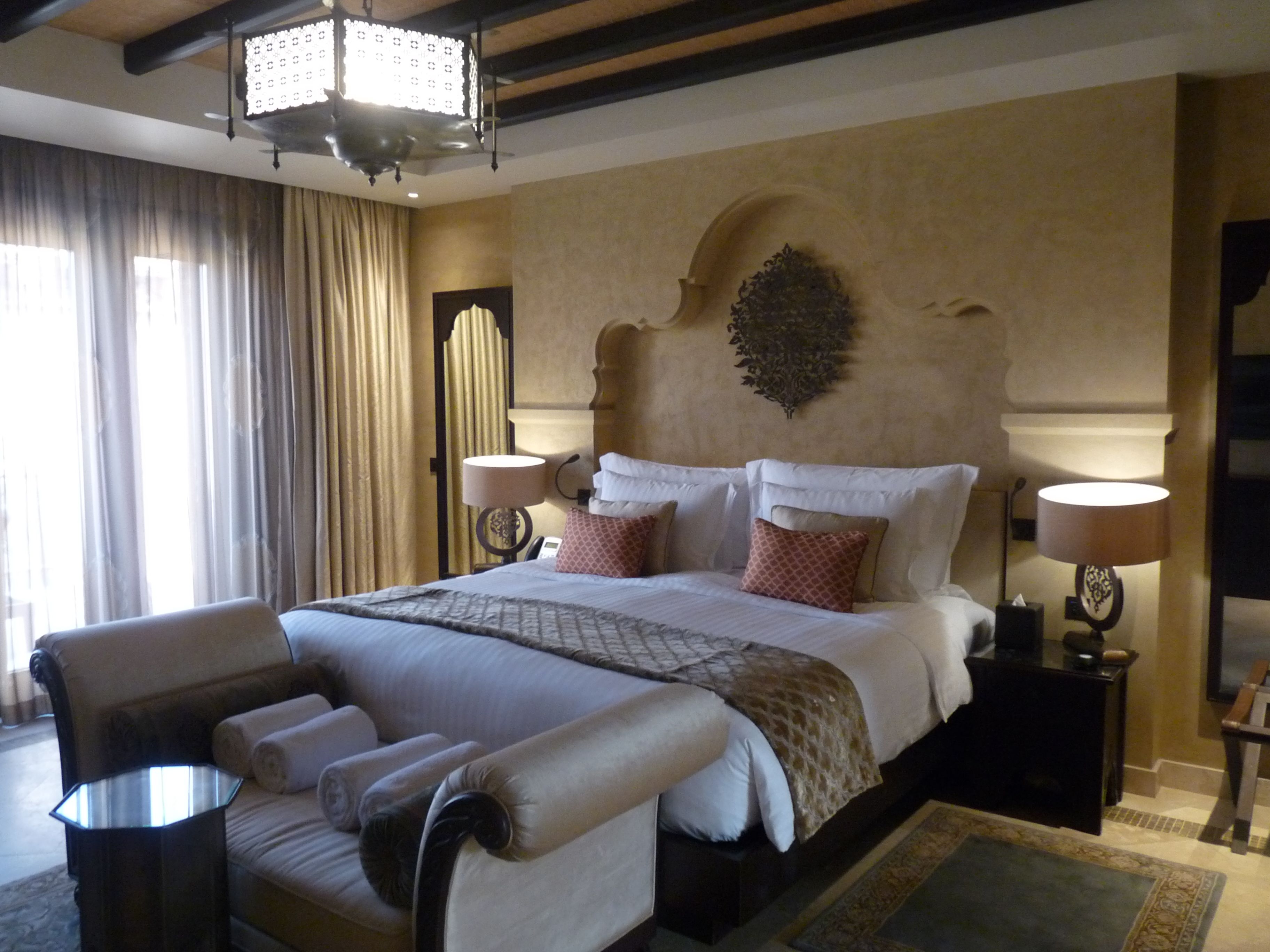 Villas, set away from the main hotel building, have a lounge, kitchenette, a private plunge pool and sun-loungers. The newly opened Royal Pavilion Villas take things up a notch with the provision of a private butler.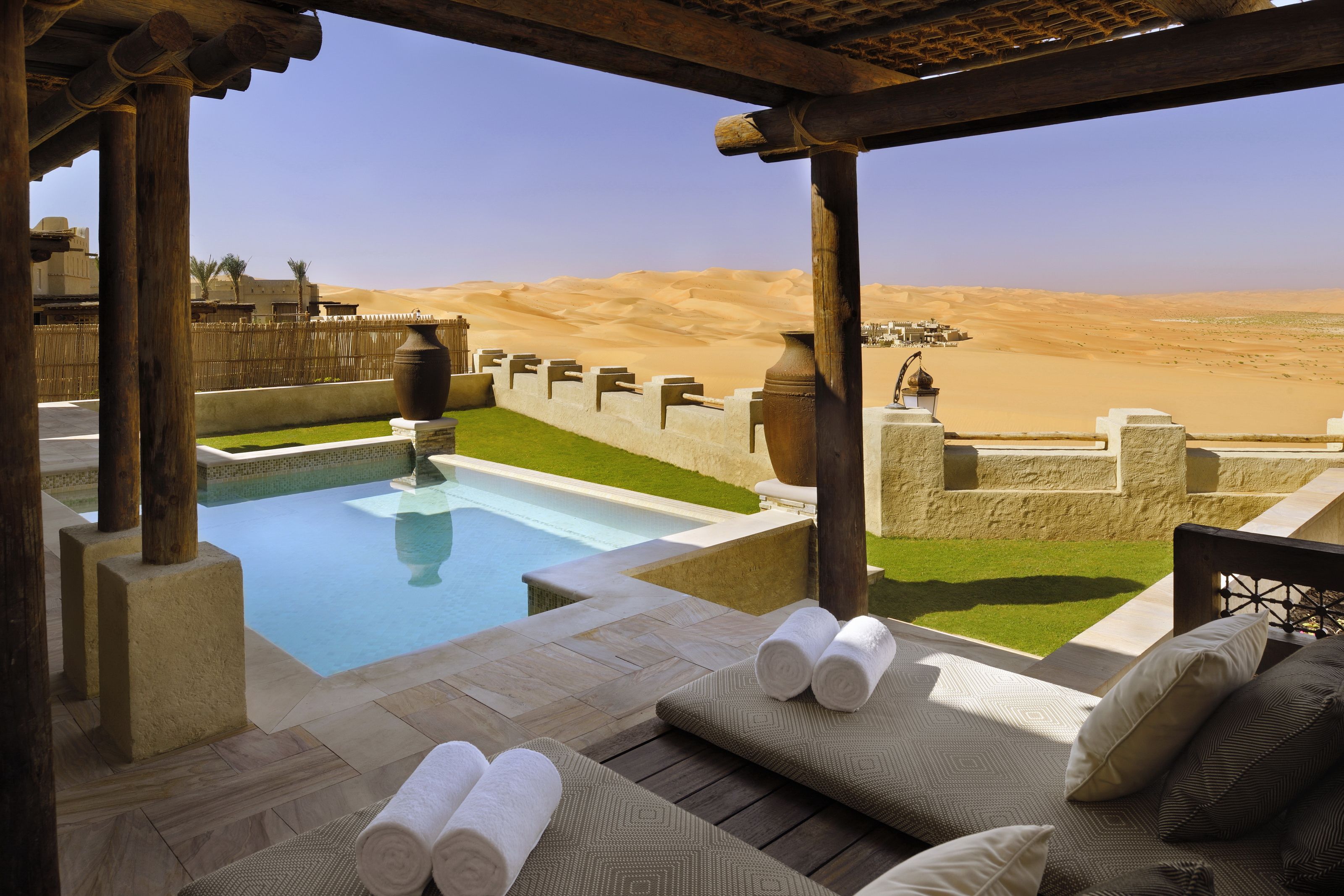 Rooms and villas are thoughtfully decorated in earthy colours, and dark wood dominates, which lends a relaxing air.
Fixtures and fittings are all extremely well chosen, and walls are adorned with interesting traditional artefacts and works of art highlighting local culture and traditions. This individuality and attention to detail makes Qasr Al Sarab feel more like an extremely grand home than a hotel.
The resort makes the most of its incredible surrounding natural resource with plenty of desert based activity; try an early morning desert walk, camel trekking, fat biking, or dune bashing. Archery deep in the sand dunes is great fun, as is the Falcon and Saluki show – lounge on low cushions as falcons swoop right past your face.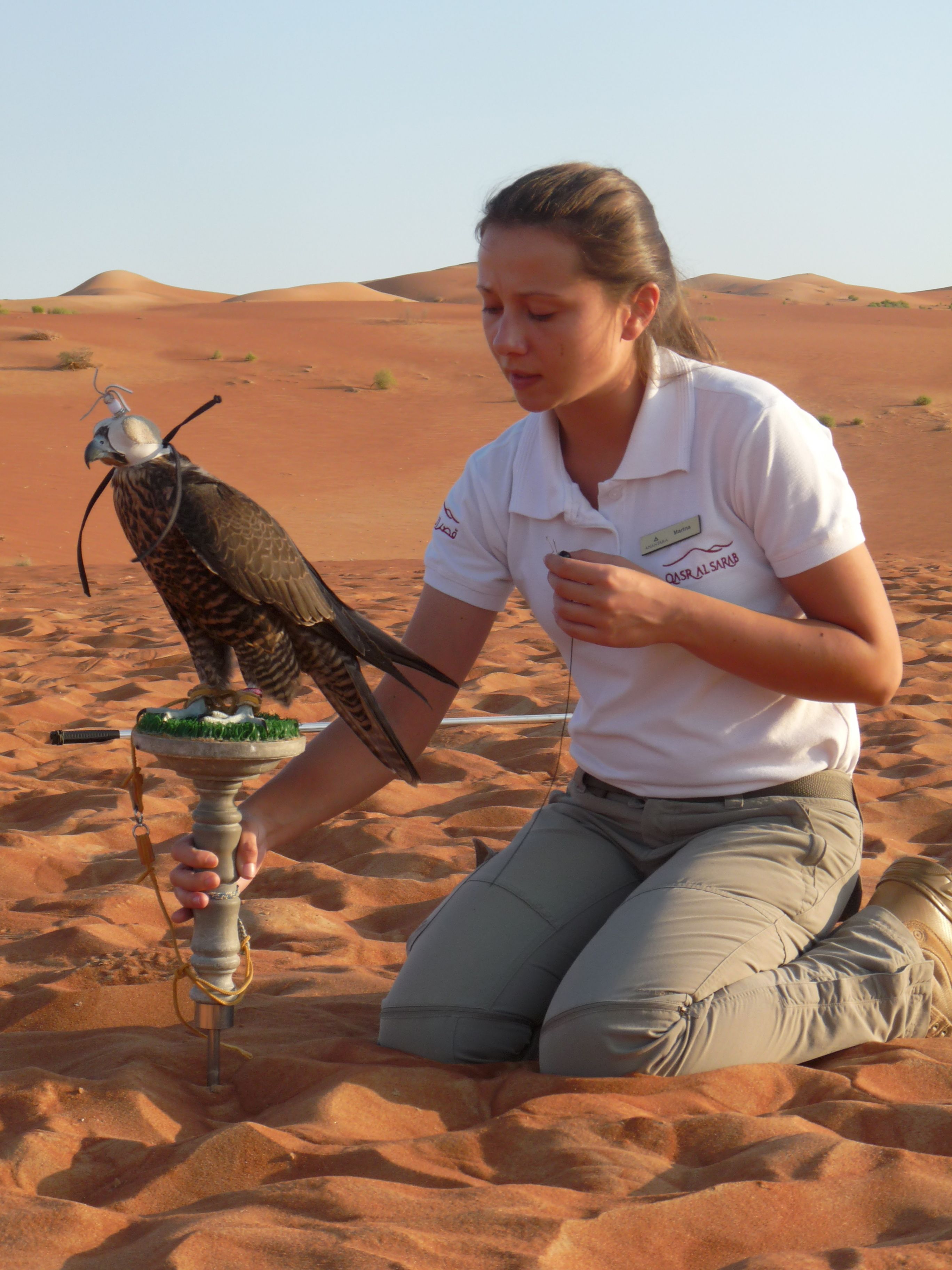 If you'd rather just relax, the spa offers a range of treatments inspired by both Thailand and the Middle East; treatment rooms have a private plunge pool and a terrace area with another opportunity to gaze at the desert!
The enormous free form swimming pool has a swim up bar and lots of seating, including draped day beds (again with that all important desert view!) Time it right and the pool's 'Sunshine Butlers' will offer you water, a rose spritz, cool towels, and even clean your sunglasses.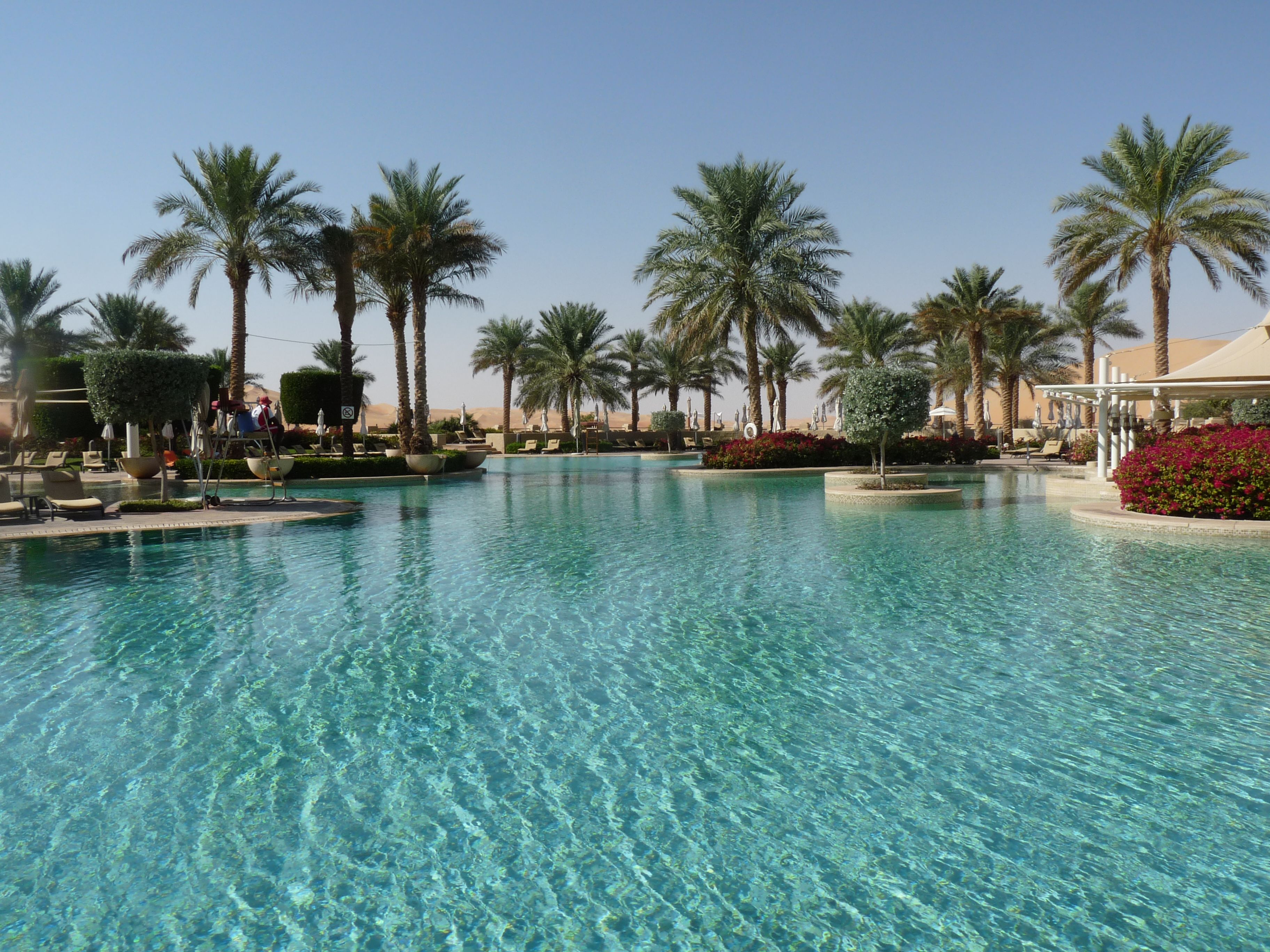 Children are well catered for with separate Teen and Kids Clubs (the latter with a large trampoline) and staff are very accommodating (even preparing baby-friendly finger food at breakfast).
Dine in your villa, create a bespoke meal with the romantic 'Dining by Design' concept, or choose from one of five restaurants. Poolside Ghadeer offers Mediterranean fare (try the squid ink pappardelle with lobster), steakhouse Suhail has a great reputation, and the Arabic buffet at Al Falaj is well worth a visit.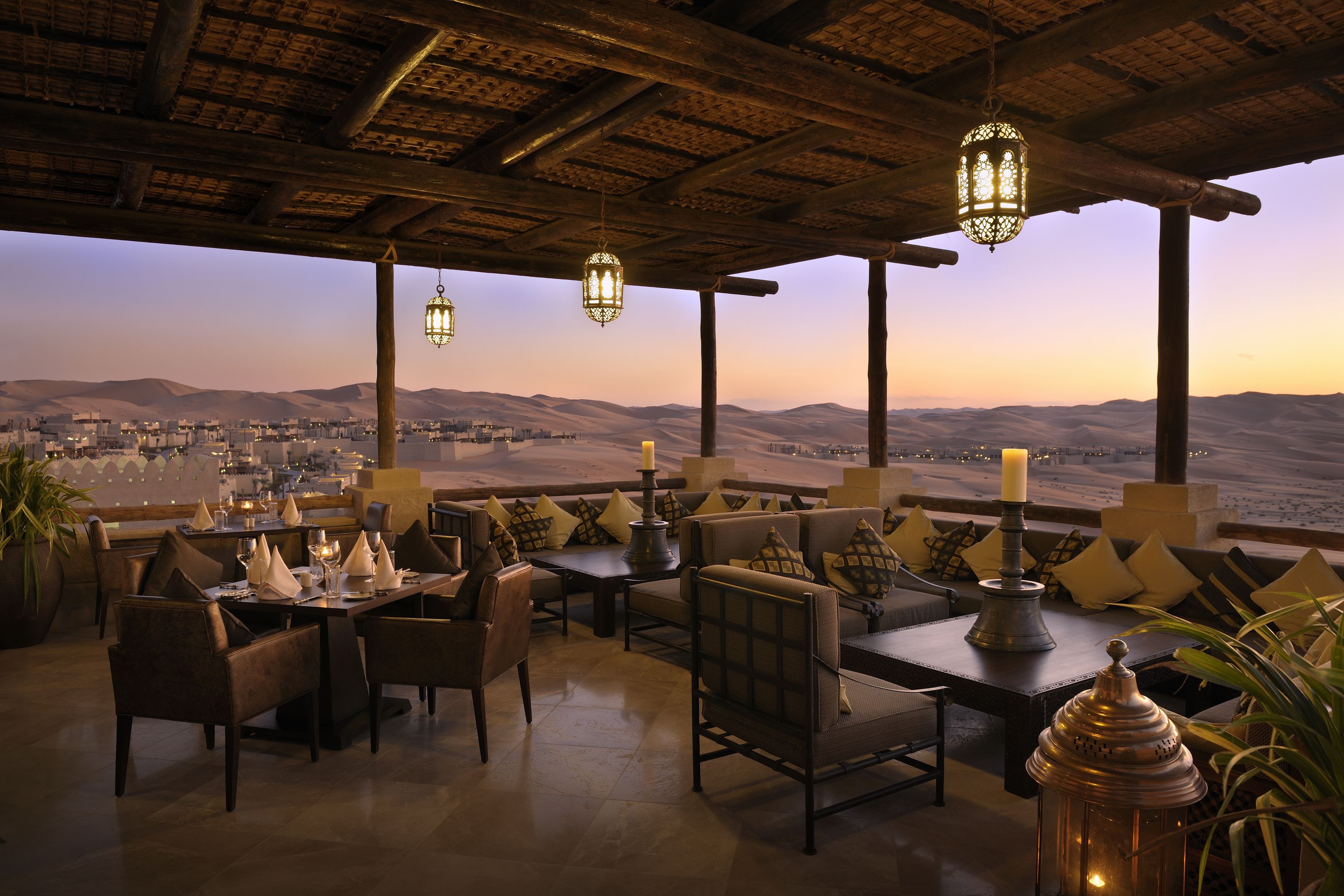 Breakfast is an extensive affair with a wide range of choices; there are omelette stations, waffles, and even freshly-made chicken noodle soup. Staff are, without exception, personable and engaging, and seem to be very happy in their work which really adds to the relaxed atmosphere.
Qasr Al Sarab, which translates as 'Mirage Palace', is aptly named – given its extraordinary location.
It's hard to believe that this palatial building isn't an optical illusion!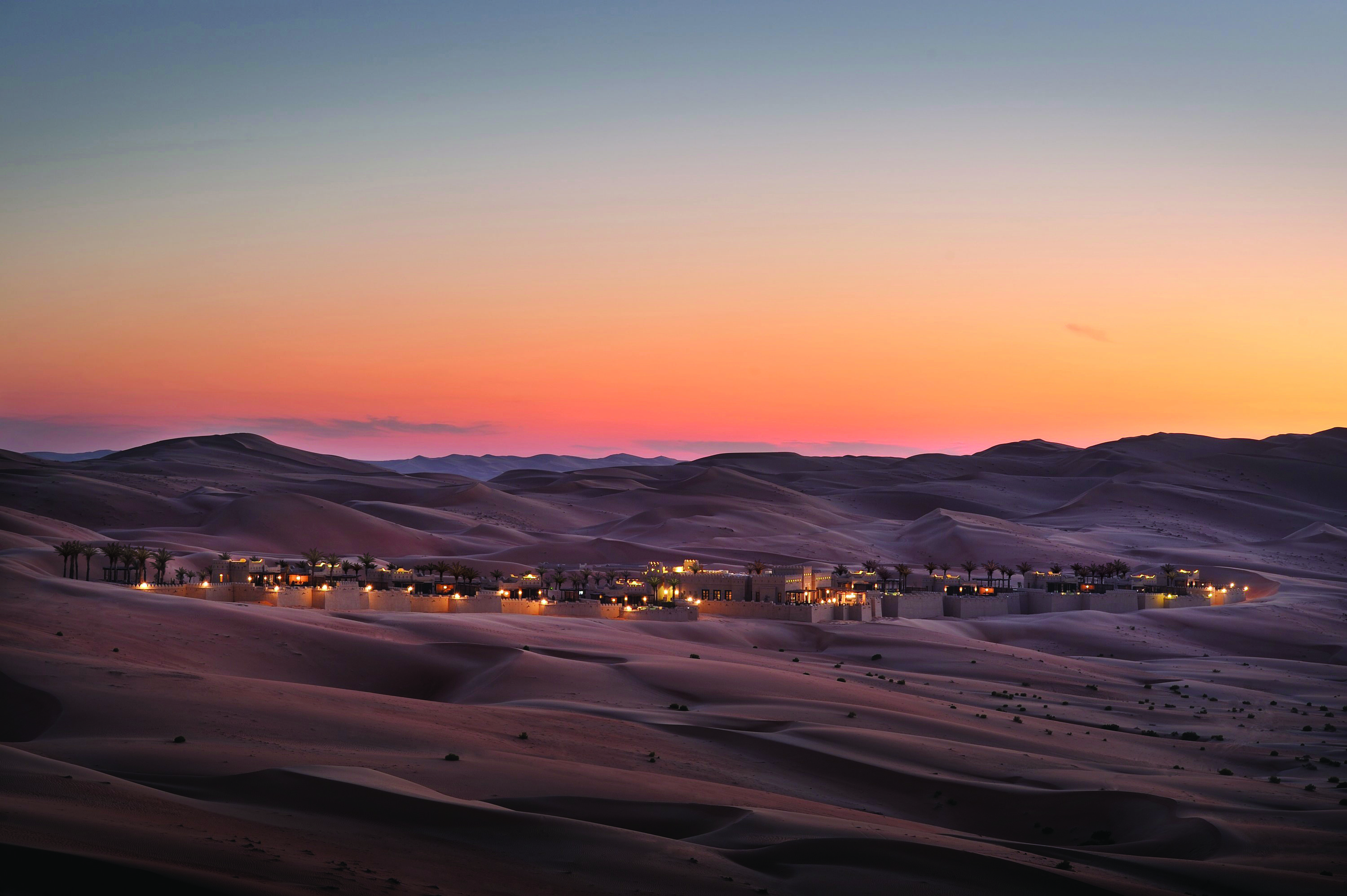 The keynote is tranquility: everything possible is done to enhance the peacefulness of the setting.
Frequently listed amongst the top hotels in the UAE, Qasr Al Sarab deserves its reputation…and you deserve to visit!