This is the ultimate view one can aspire to when visiting Rome: the world-famous Colosseum!
Around 4 million people strain for a glimpse of the colosseum each year, and hotels throughout Rome jostle for having the closest distance to this UNESCO world heritage site.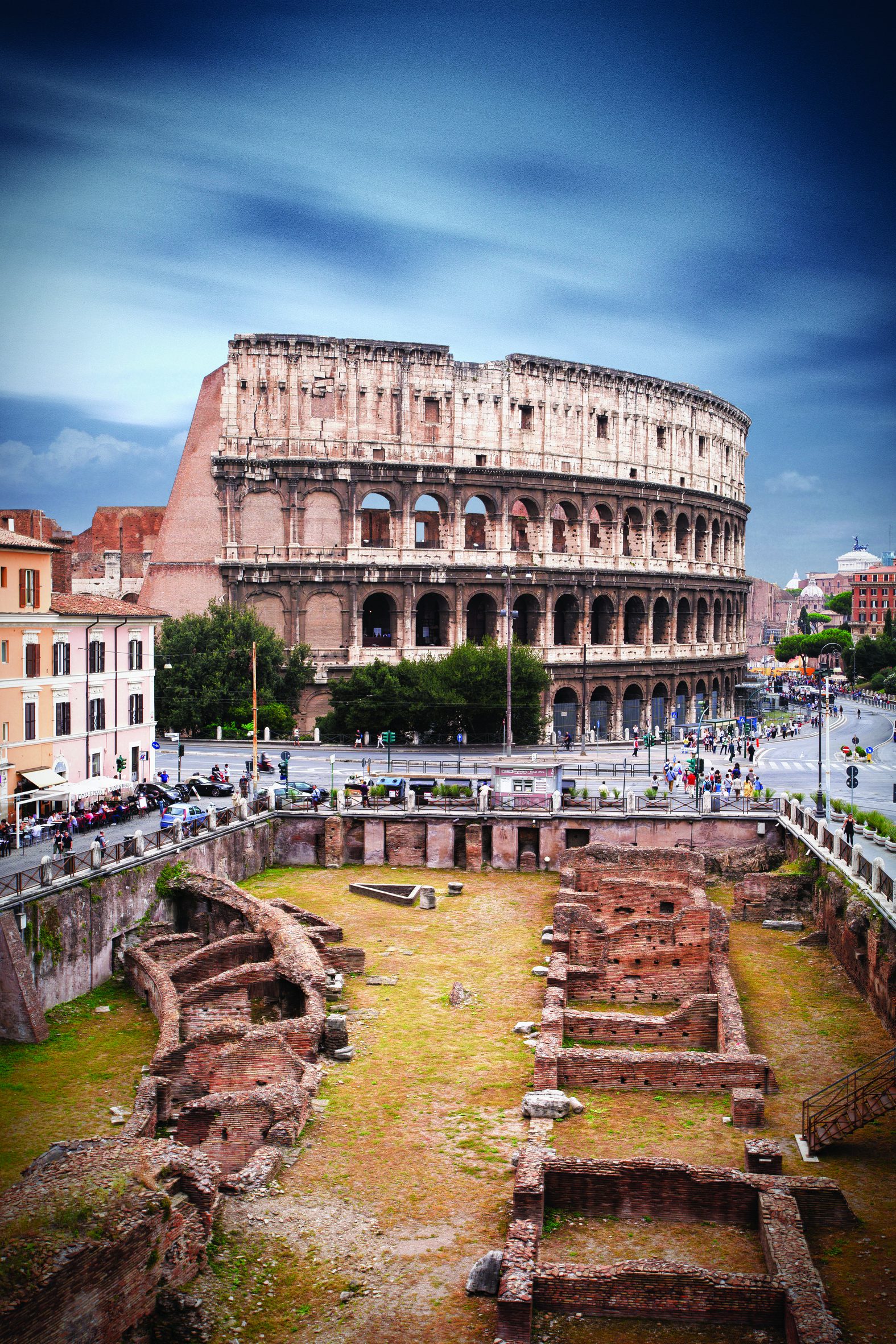 I would suggest that during your visit to Rome the above be the actual distance from your hotel to the Colosseum, and the below be the actual view from your room window!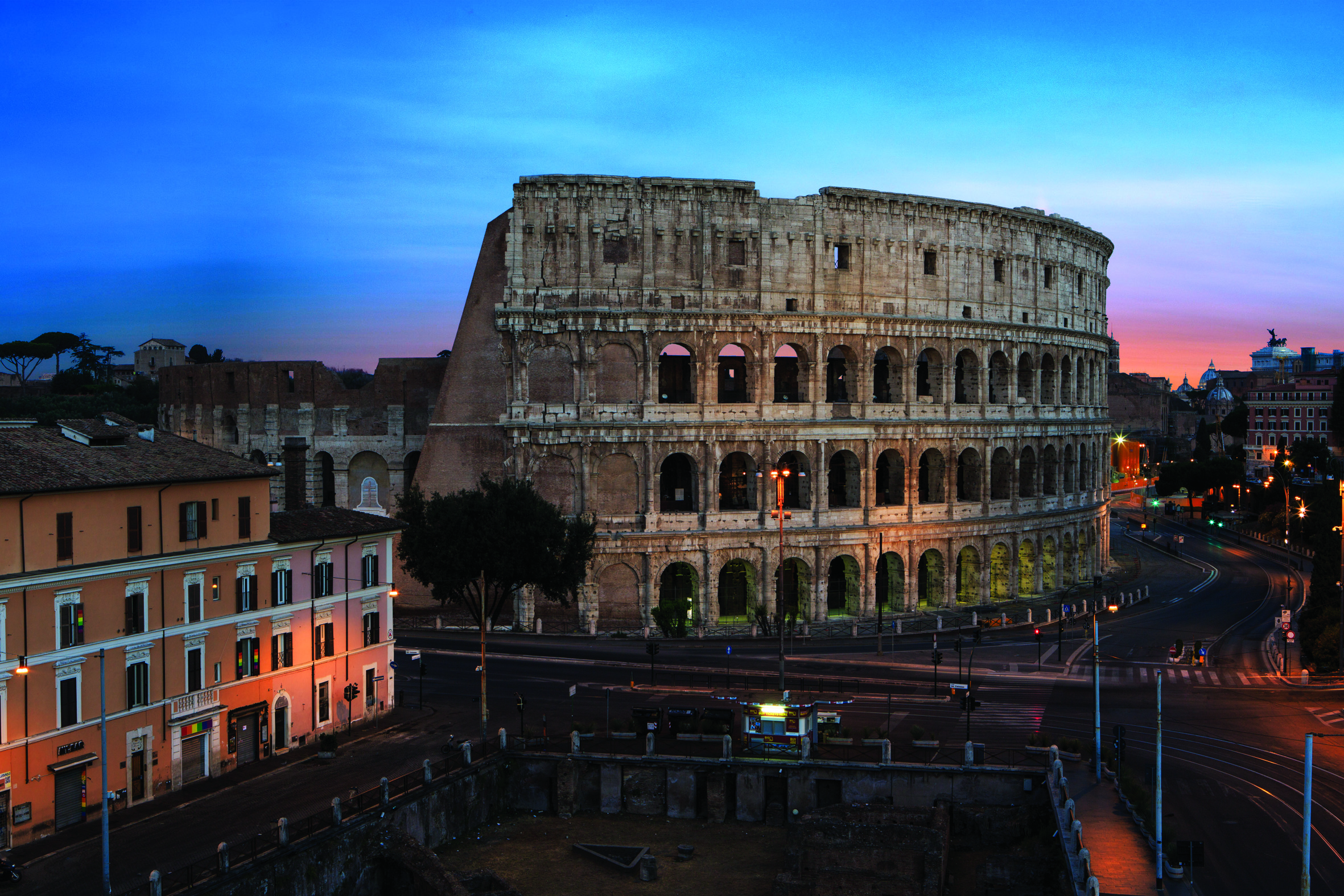 And this be the view from your breakfast table: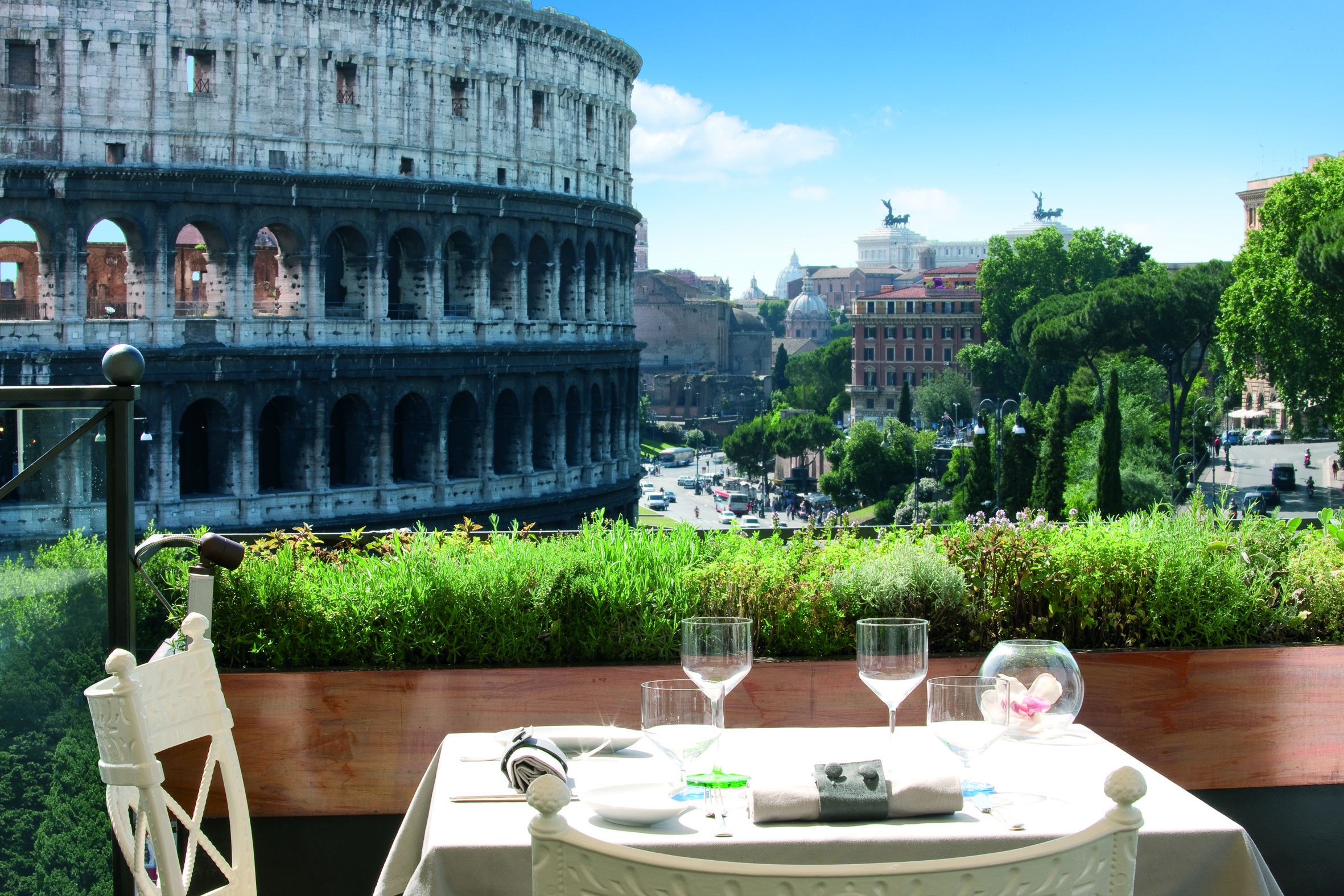 Because this is what Palazzo Manfredi offers its guests, and this unique view is what will make your visit to the Italian capital so more special and memorable.
If I can be any more clear, the building on the left is Palazzo Manfredi, and the building on the right is…well, you know that one!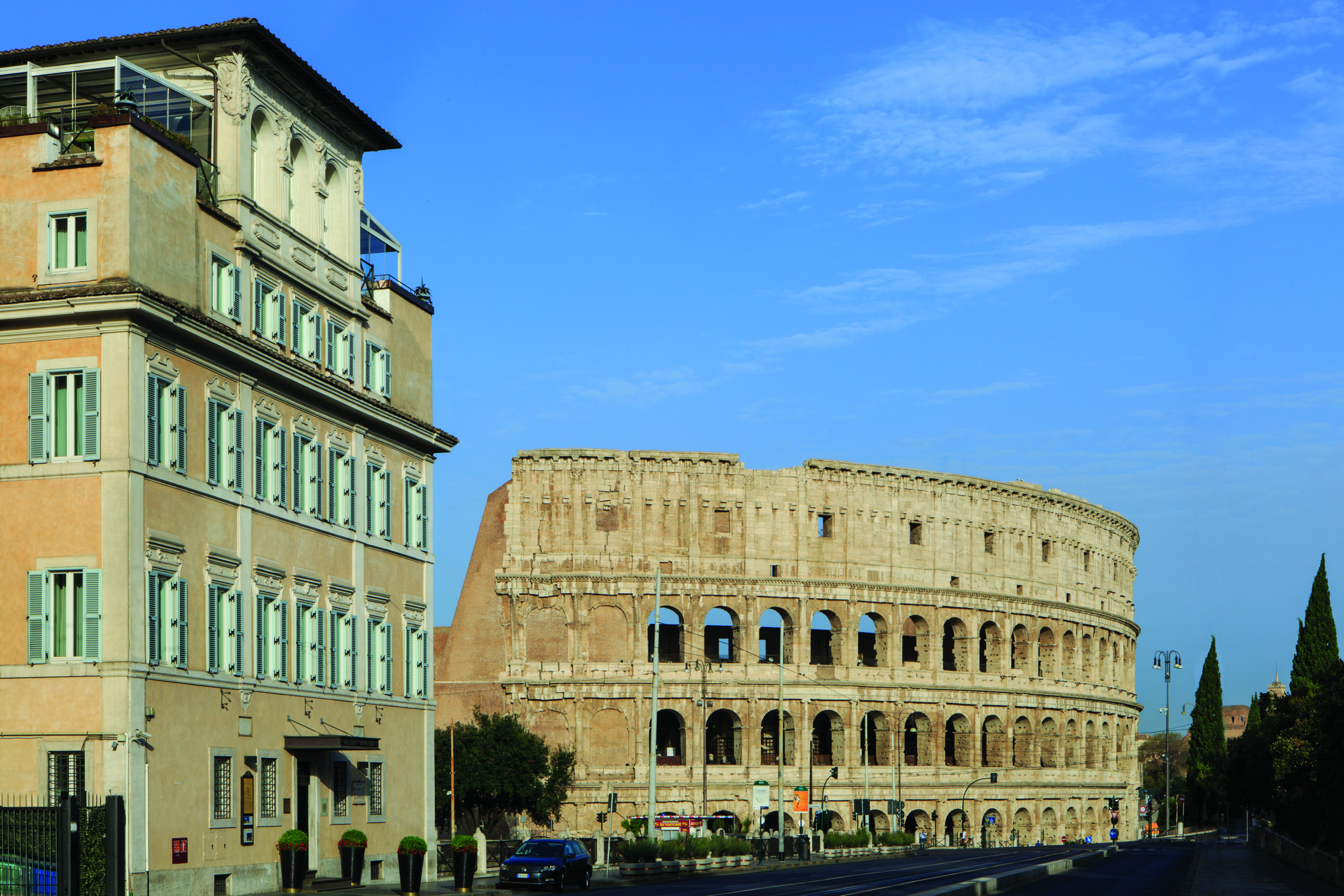 But Palazzo Manfredi is one of the great luxury hotels of Rome not only for its most fortunate location.
A historical building in its own right, from the 17th century, Palazzo Manfredi offers five-star rooms and service, in a modern and fully-renovated boutique hotel.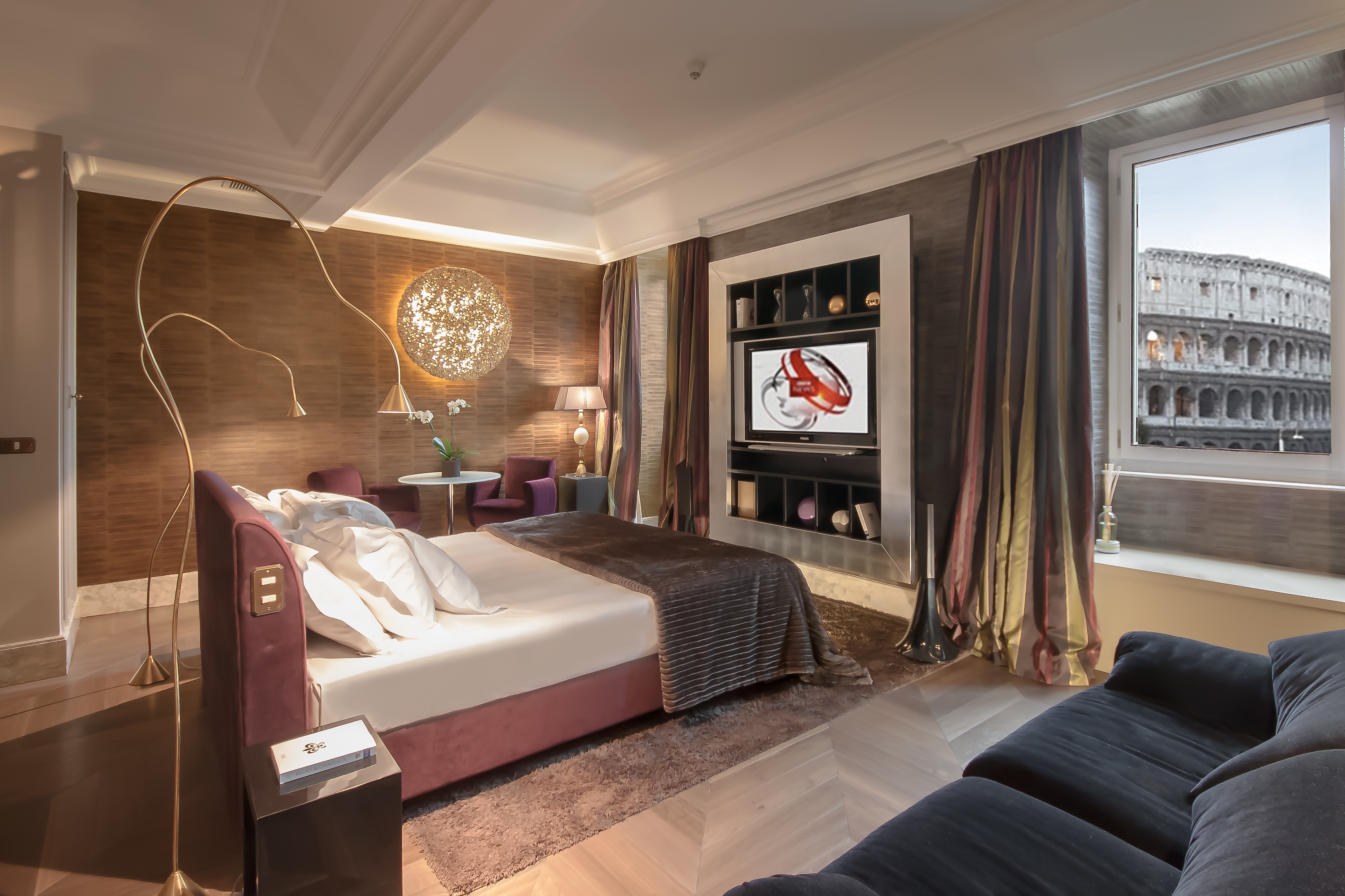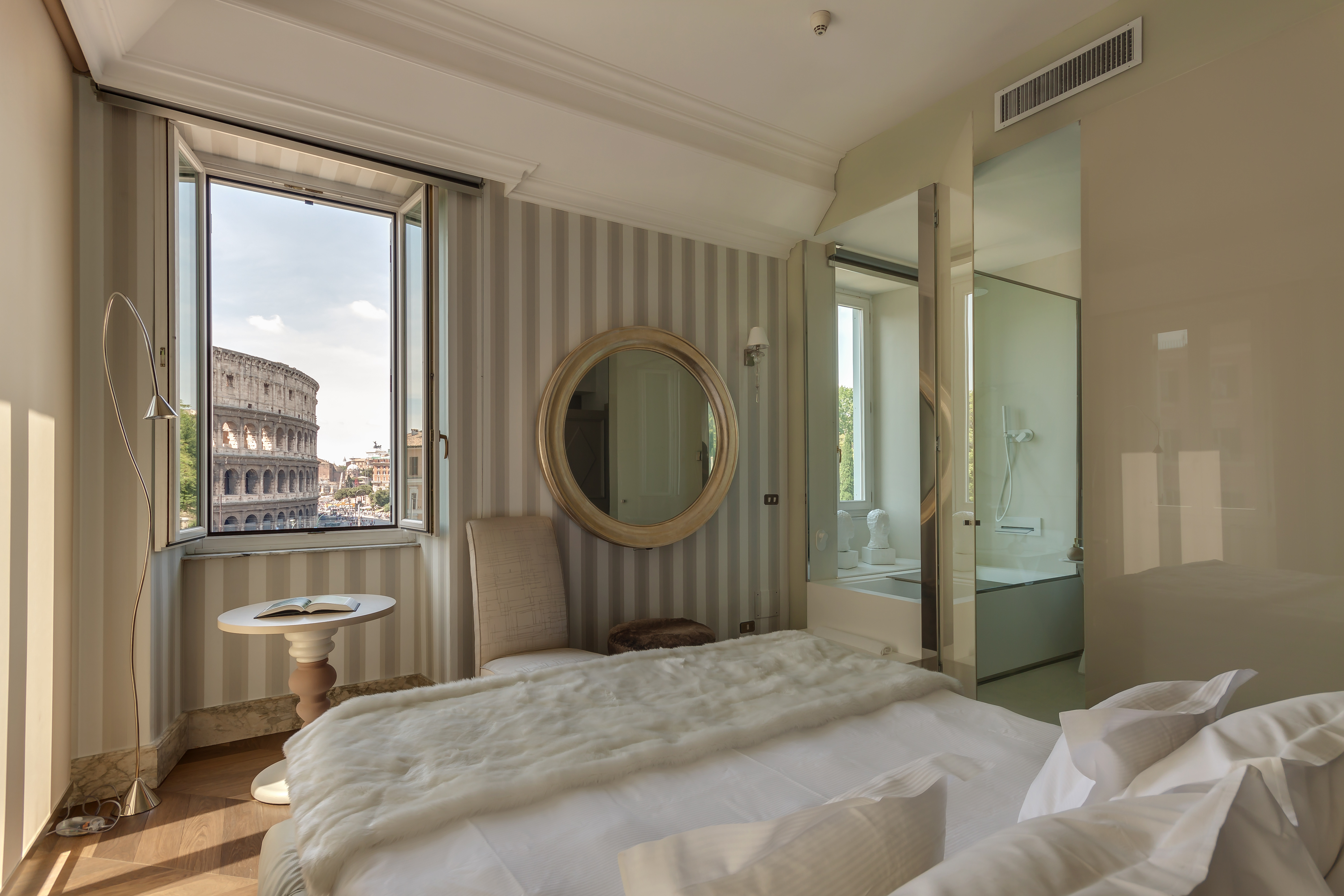 Attention to detail is part of the Palazzo's DNA.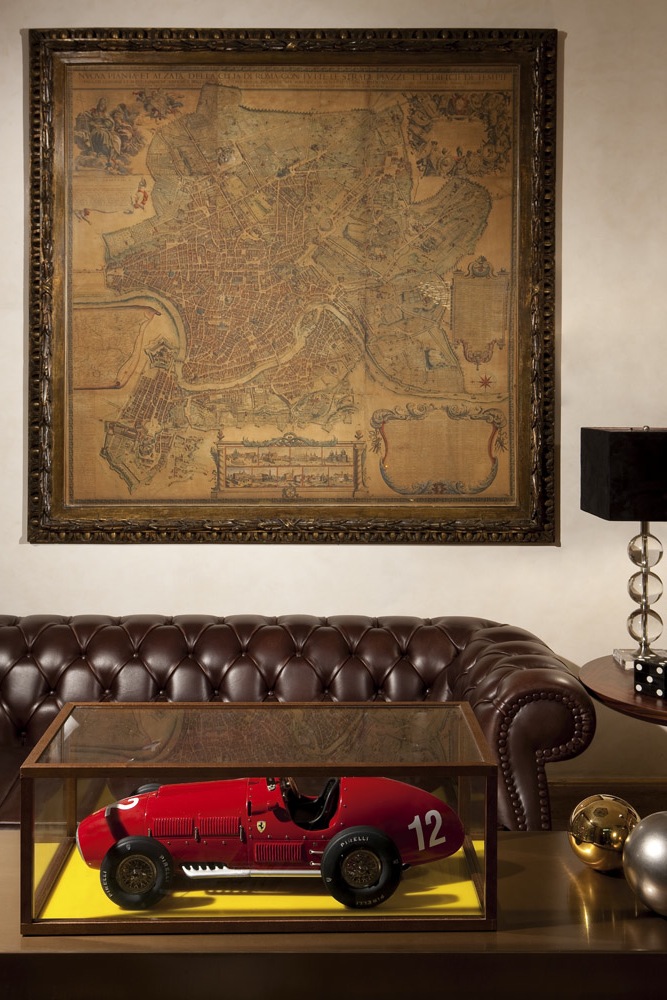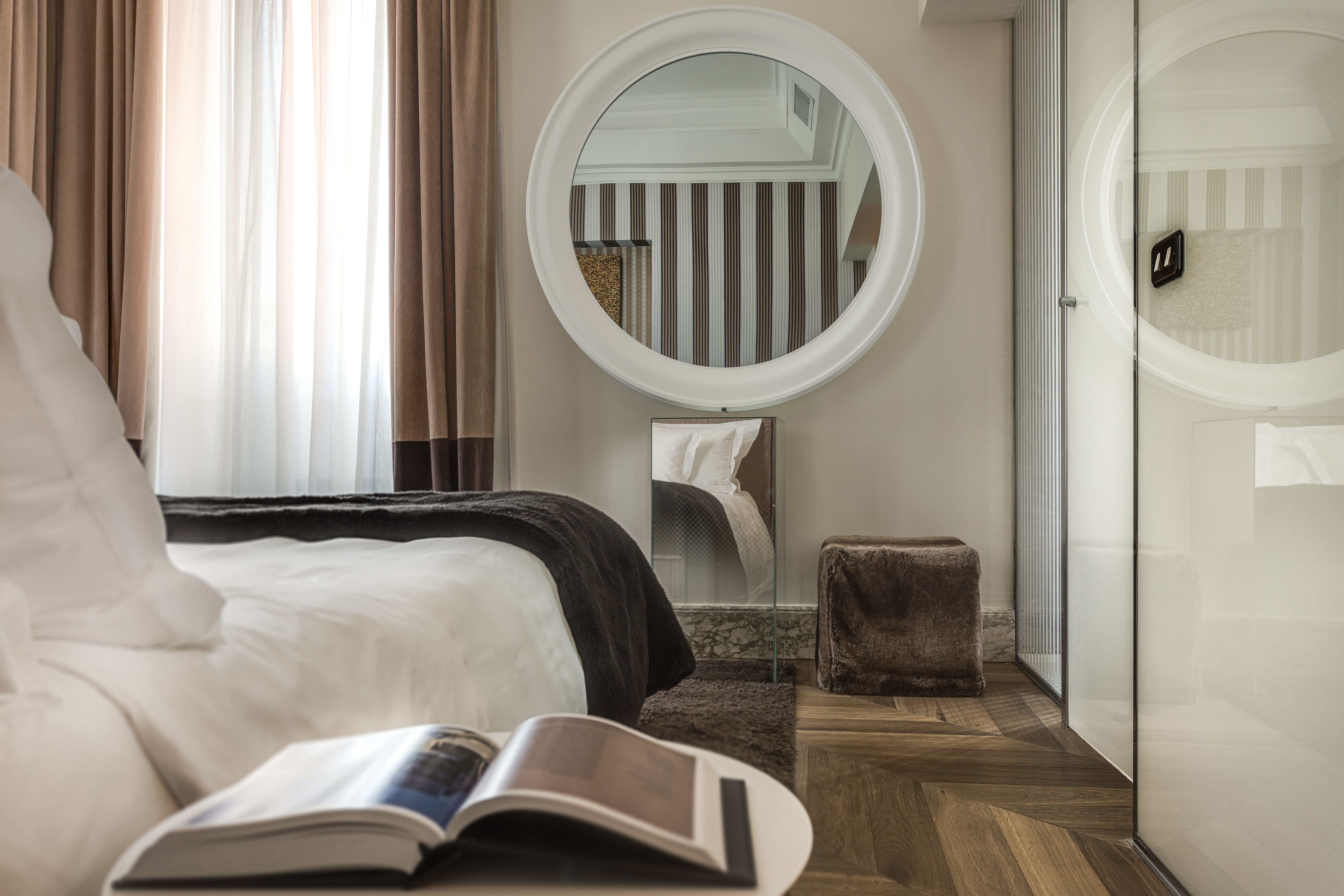 And the elegance in the decor is fresh and inspiring.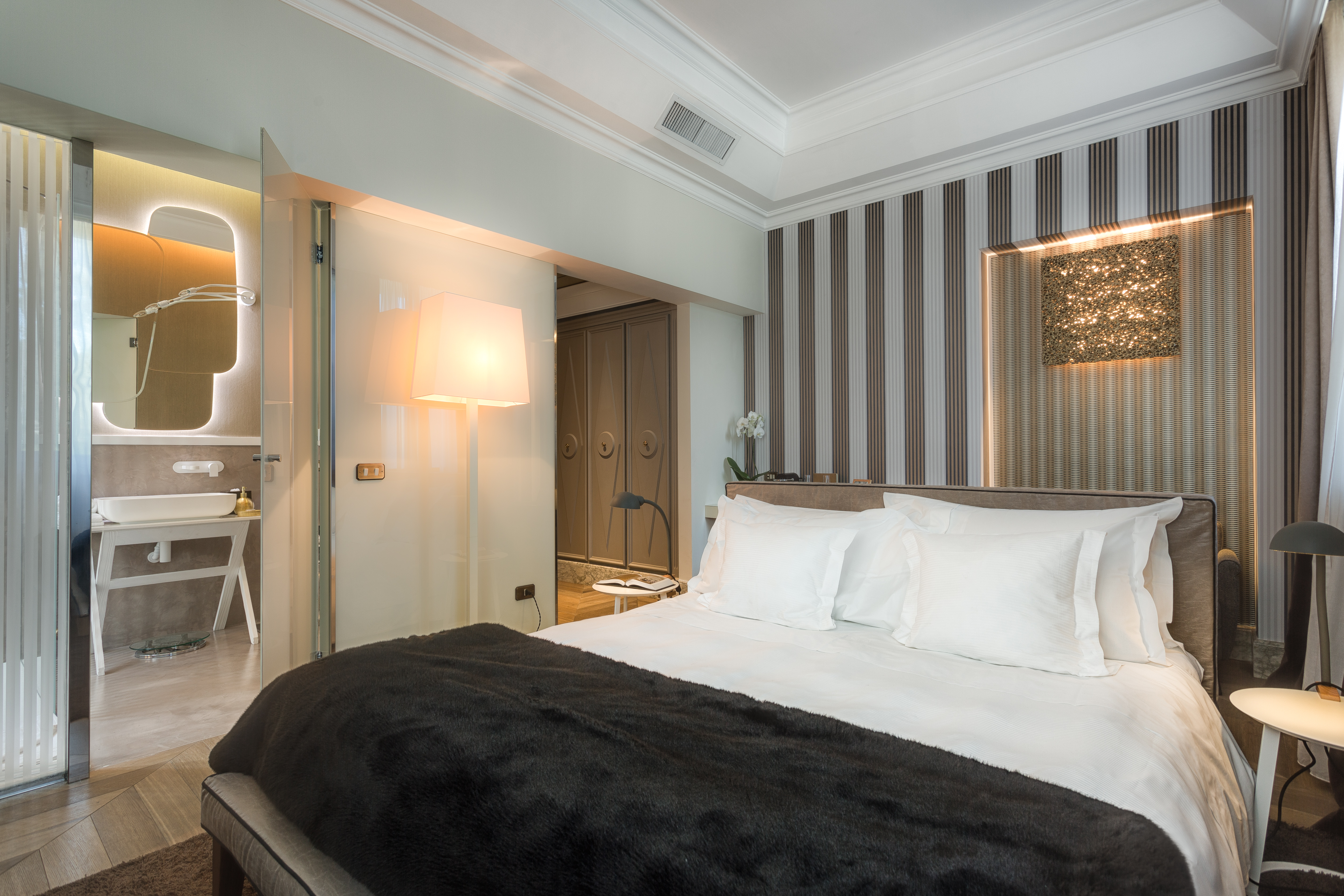 All in all, I would be very much surprised if there exists a better luxury hotel so close to the Colosseum in Rome – Palazzo Manfredi is number one!