There's something special about the Irish… there really is.
But I'm not talking about making use of the brand "Irish", in a marketing sense, whereby anaemic, artificial pubs around the world are termed "Irish" – I'm talking about the heart, the atmosphere, the very soul of a Public House.
And least of all would you expect an "Irish" pub in Abu Dhabi to present you with the characteristics of a real Irish pub, but you would be mistaken, as I was.
Yet, caressed by the the tranquil waters of Le Royal Meridien Abu Dhabi swimming pool, lies an Irish pub that makes the Irish proud: PJ O'Reilly's.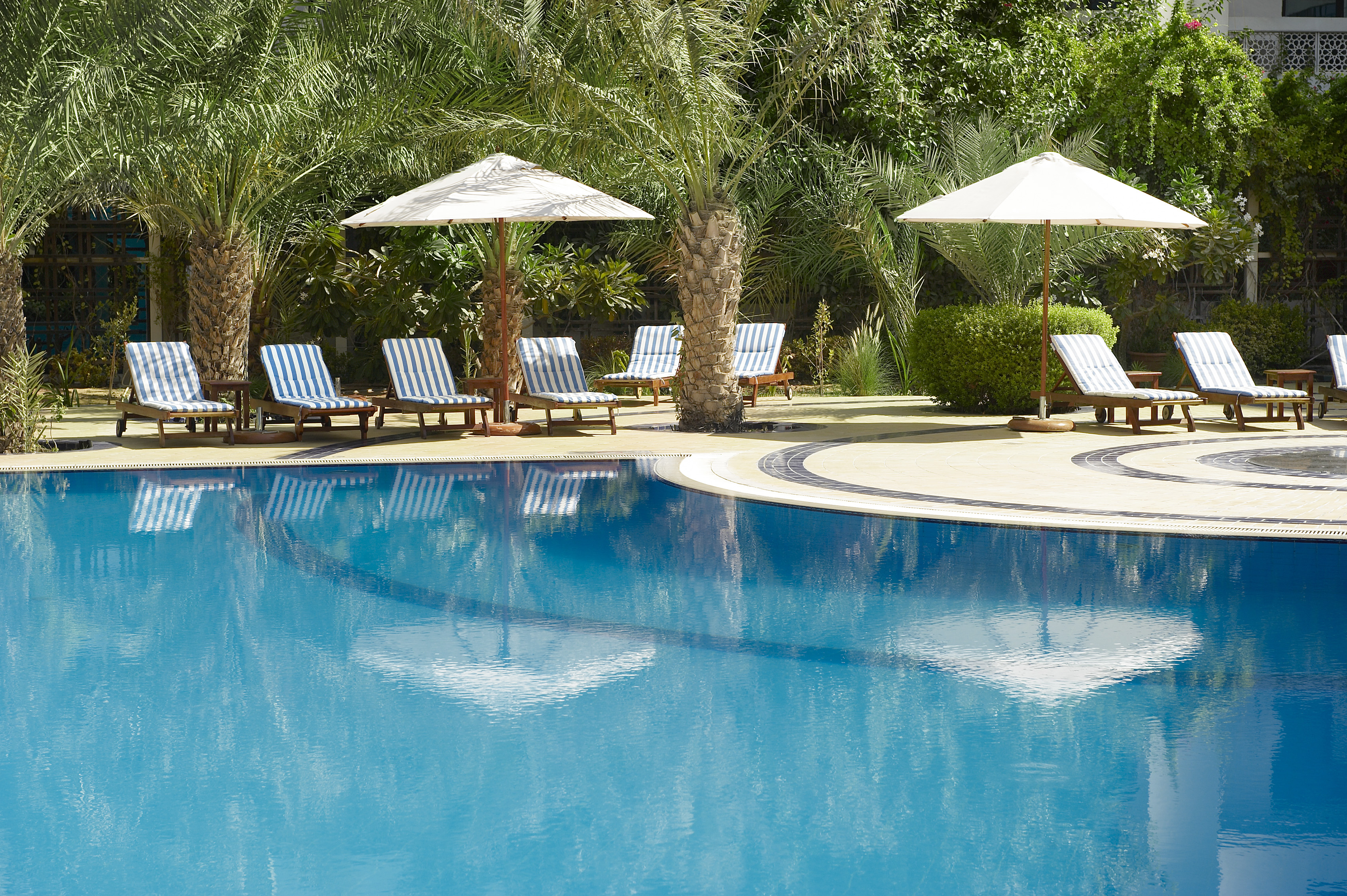 It's posh in a way, as it is situated in a five-star luxury city resort, and from the outdoor terrace one may sip a brewed beverage while overlooking the poolside action…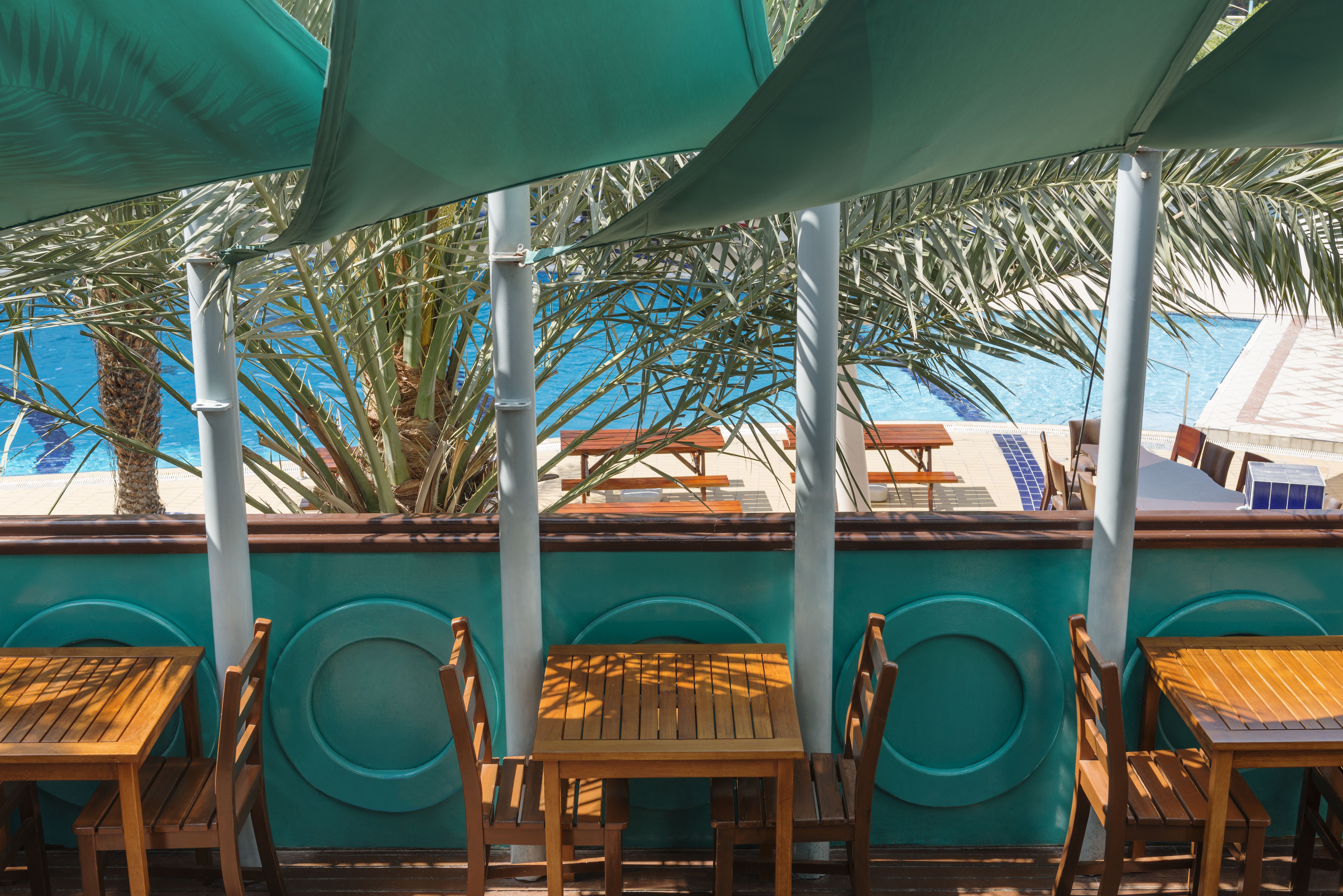 …but, at the same time, the interior is that of a traditional pub!
Come weekend night, and add a full house of happy rowdy punters, and I could not believe this was not Dublin!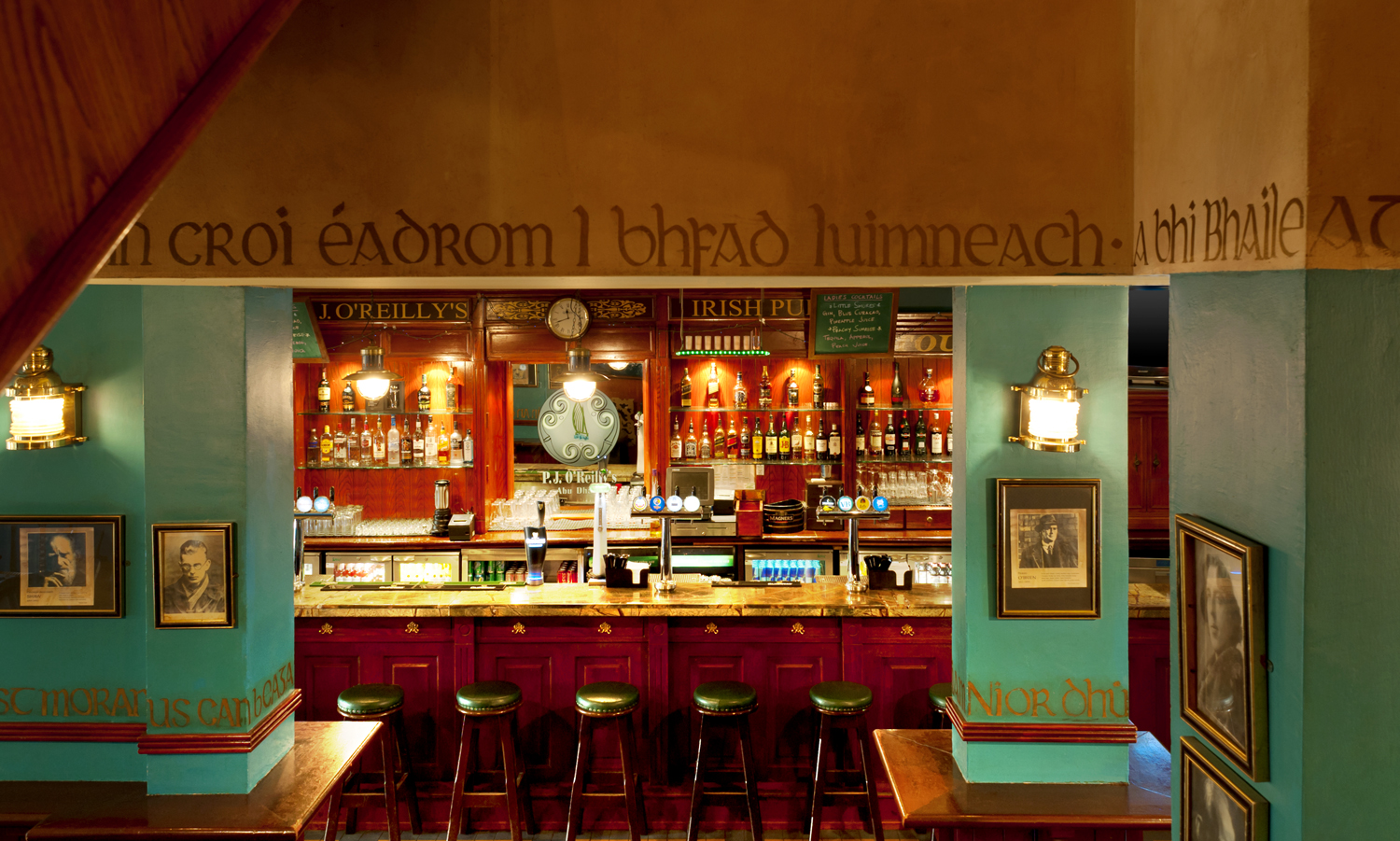 It comes with all the trappings of an authentic pub: colourful characters, pints galore, a live band, people roaring with laughter, some are dancing, and the sheer size of the bouncers would make even Colin McGregor think twice about making a scene!
But O'Reilly has more to offer! Upstairs, darts and pool.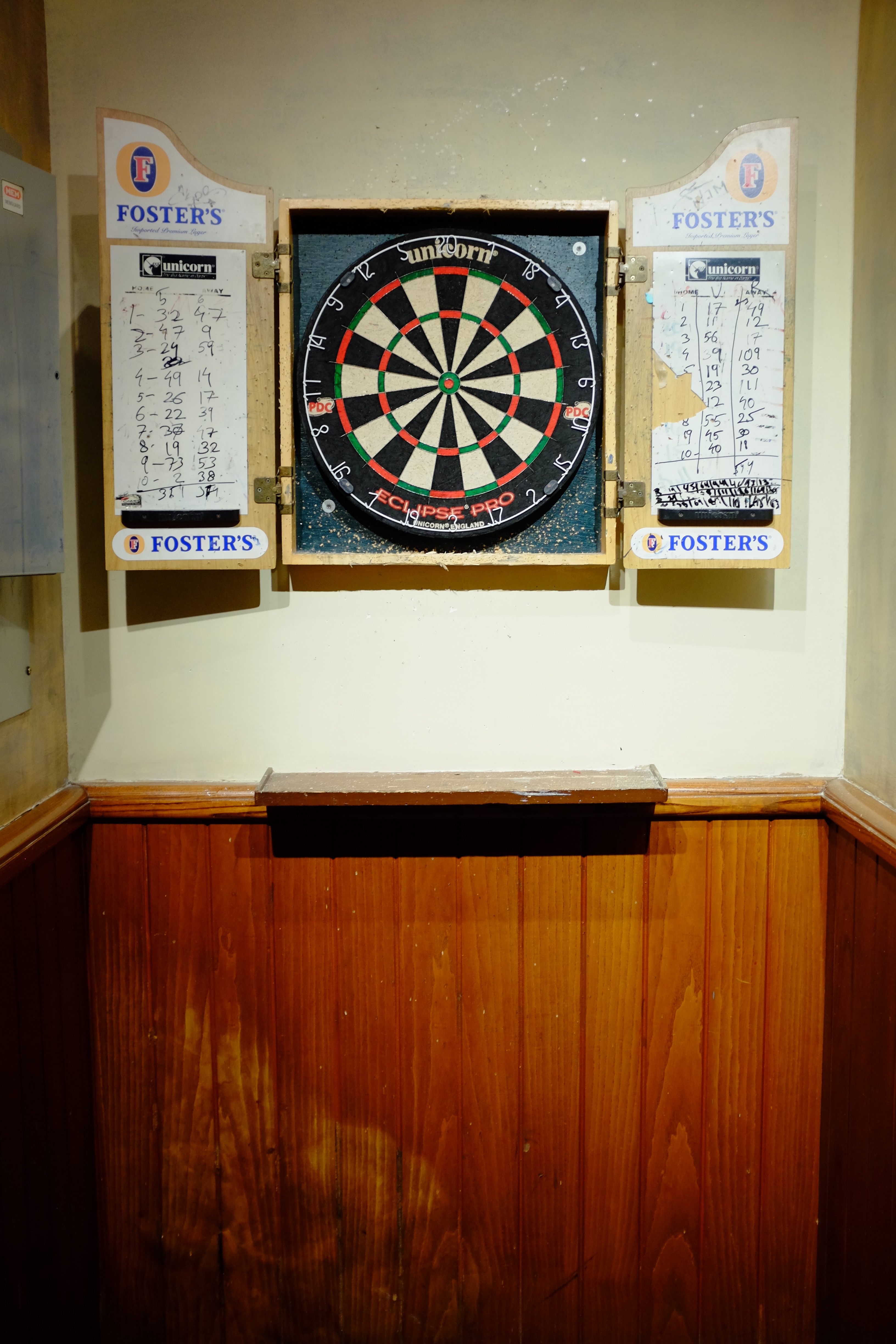 Proper solid staircase! No Hollywood here.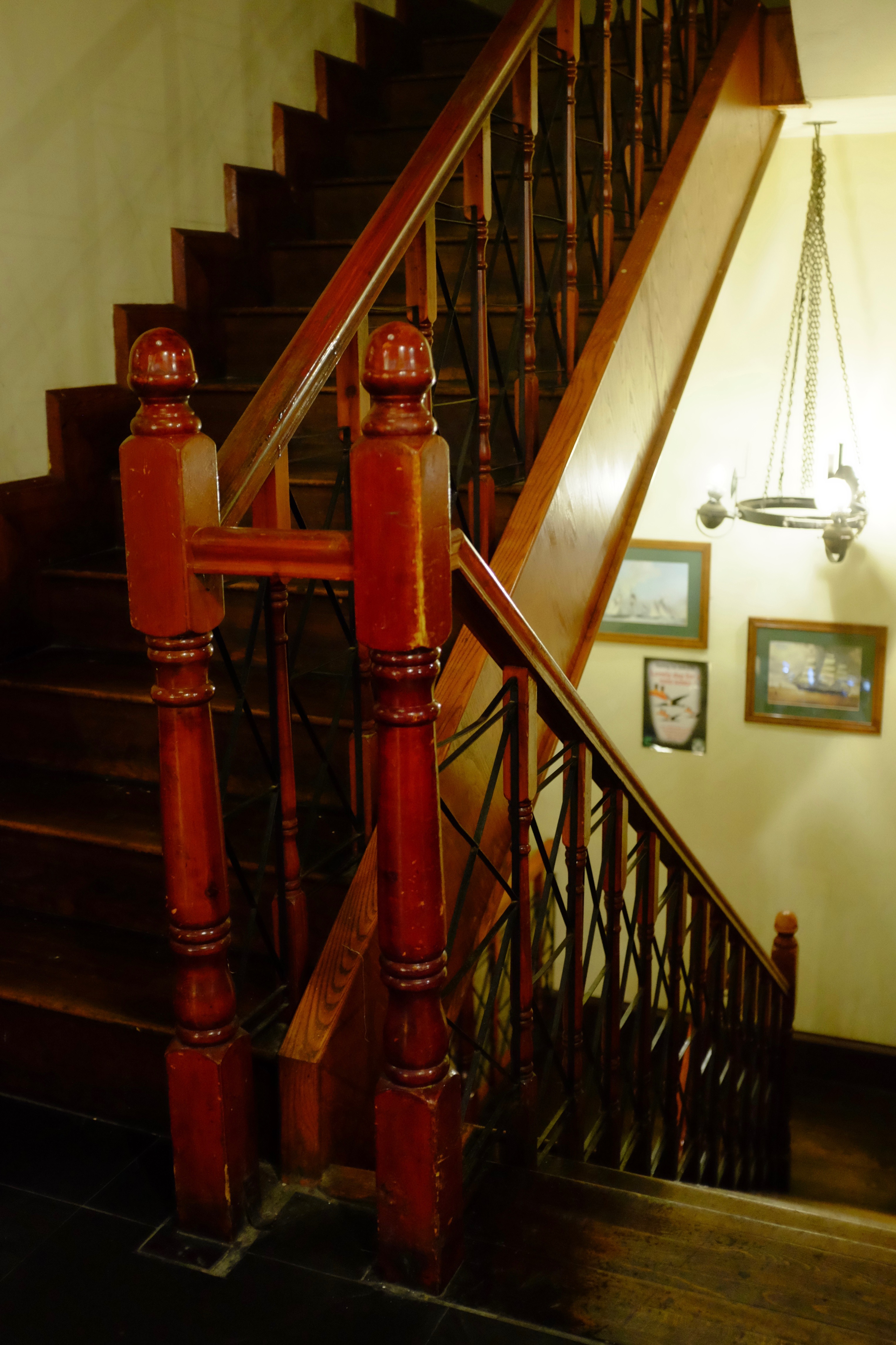 And then comes the question. A real pub in a five-star hotel…what are the prices like?
Besides Happy Hour, and 2-for-1 deals, and Fish-n-Chips Monday, how about an unlimited drinks menu? How does that sound?
First reaction is: now you know you're not really in Ireland because unlimited drinks might result in an immediate and disastrous worldwide shortage. Secondly, what's included in the menu?
Well, I was astounded by the deal. It's called "Evening Brunch" and one gets a starter, a main dish, and dessert, and, of course, the unlimited drinks.
I'll tell you right off that the food was delicious. Mostly from the deep-fried pub grub variety, true, but very well prepared by a professional hotel kitchen, without the heavy greasiness which comes when lower temperatures are used – O'Reilly's came crunchy, tasty and light. Really very good.
Below, my favourite starter of the evening: giant chunky onion rings with cheddar cheese and Guinness gravy!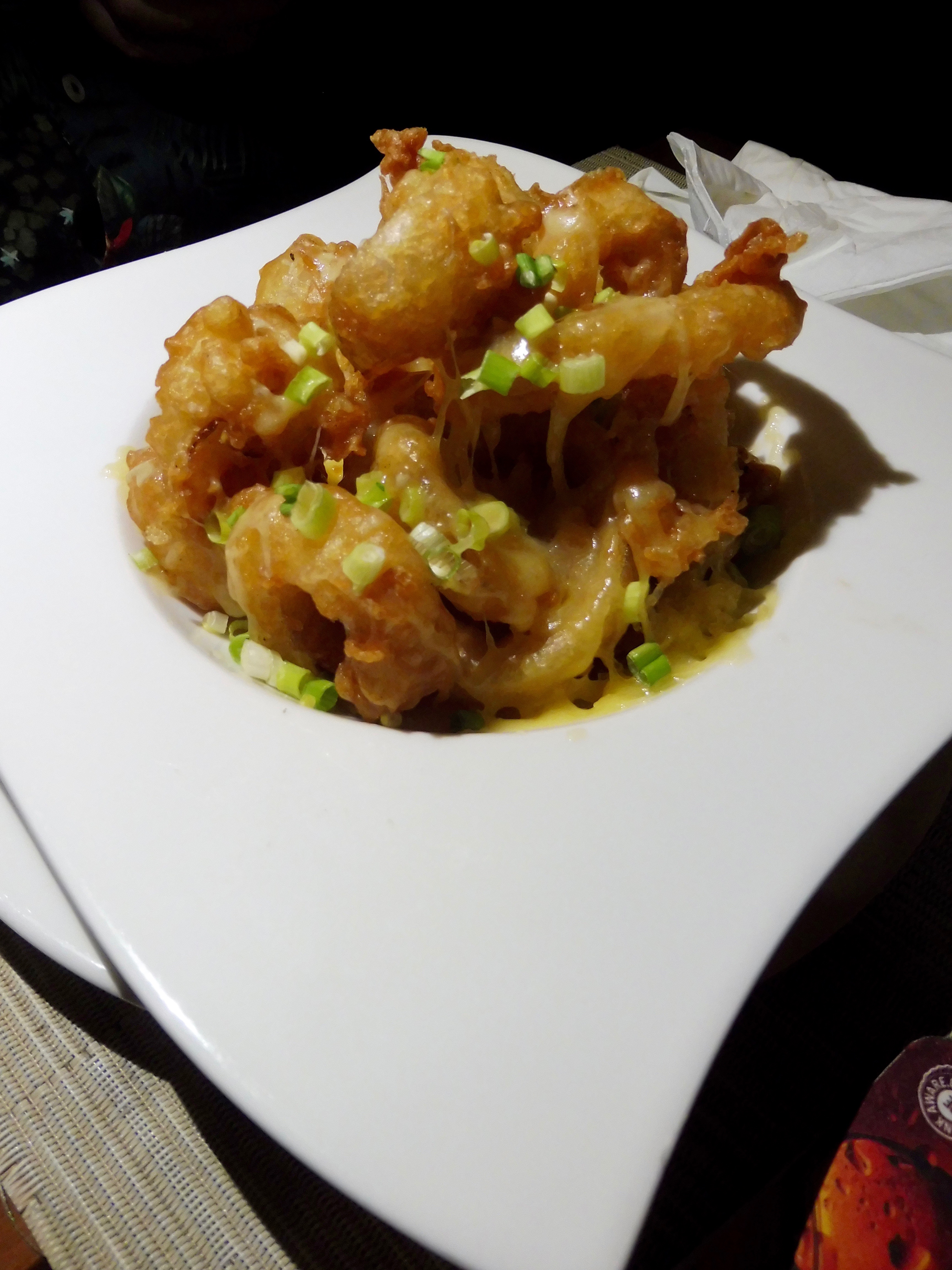 Also in the starters section, your choice of a gigantic sharing platter, PJ's nachos (potatoes, naturally), and PJ's salad.
For the mains, Beer Battered Fish and Chips with mushy peas, tartar sauce and lemon,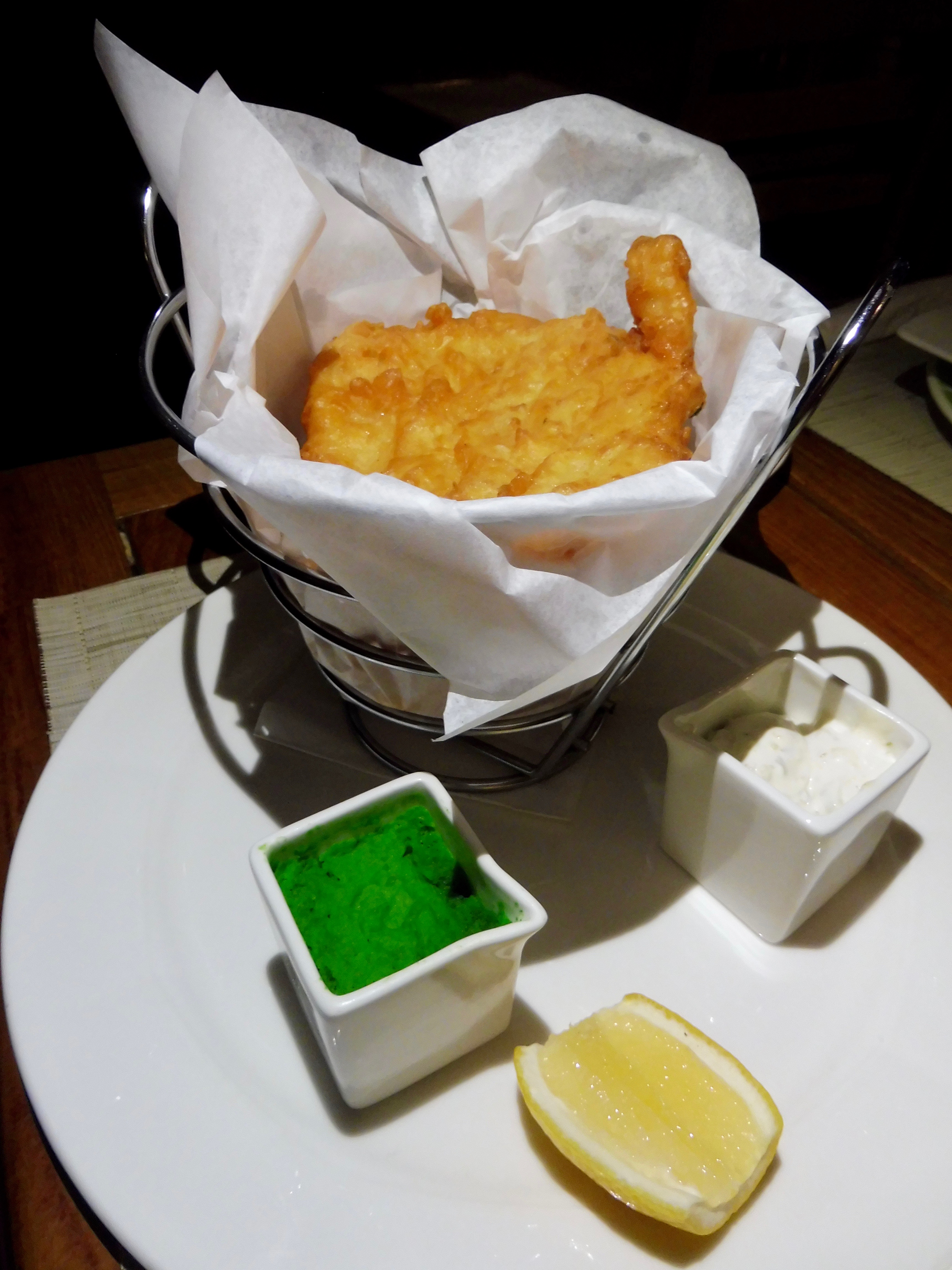 or Pan-Seared Atlantic Salmon with crushed baby potato, wilted greens, and tomato and basil dressing,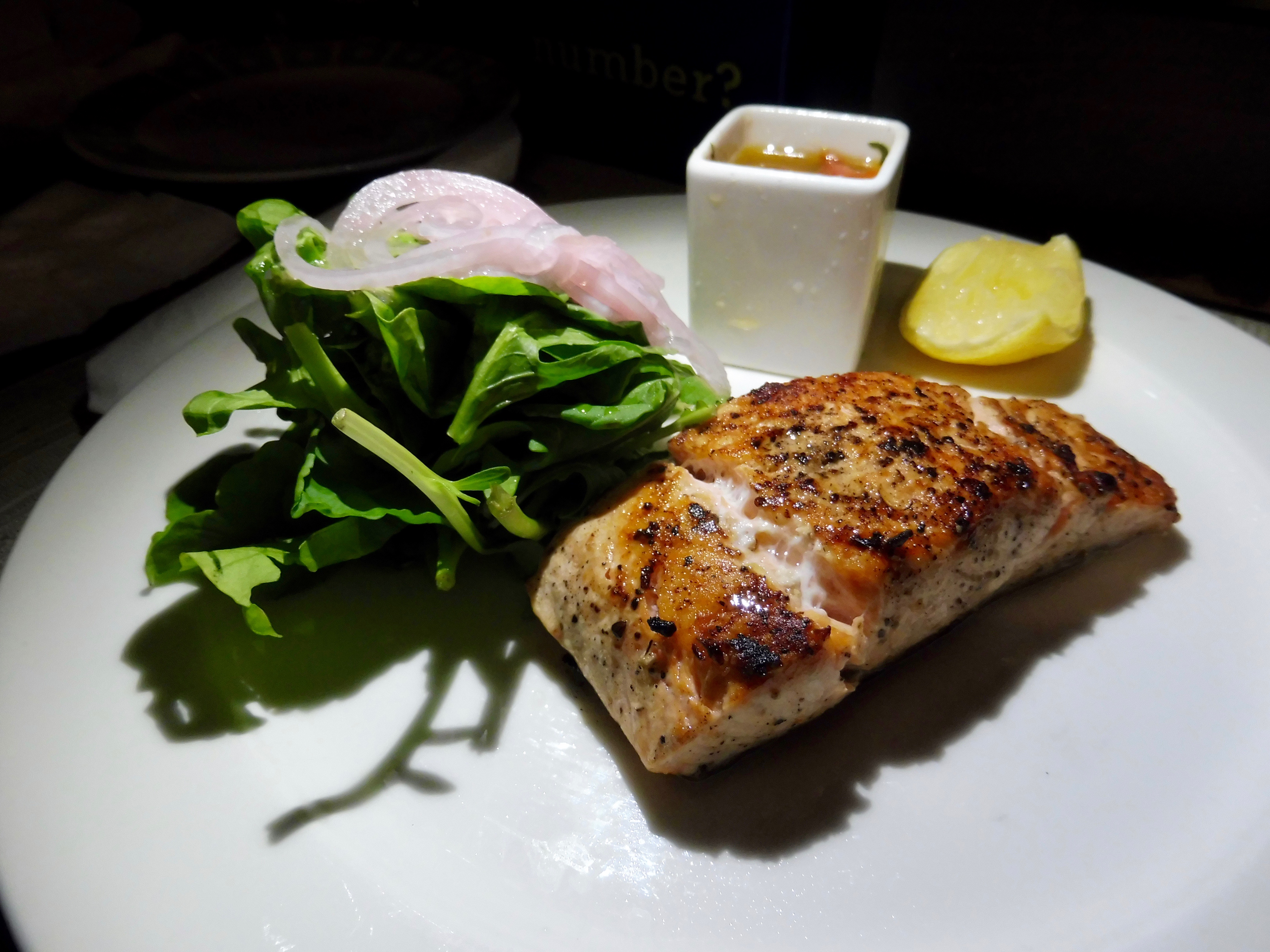 or Colcannon Mac and Cheese, macaroni, creamy cheese sauce, Savoy cabbage, and veal bacon!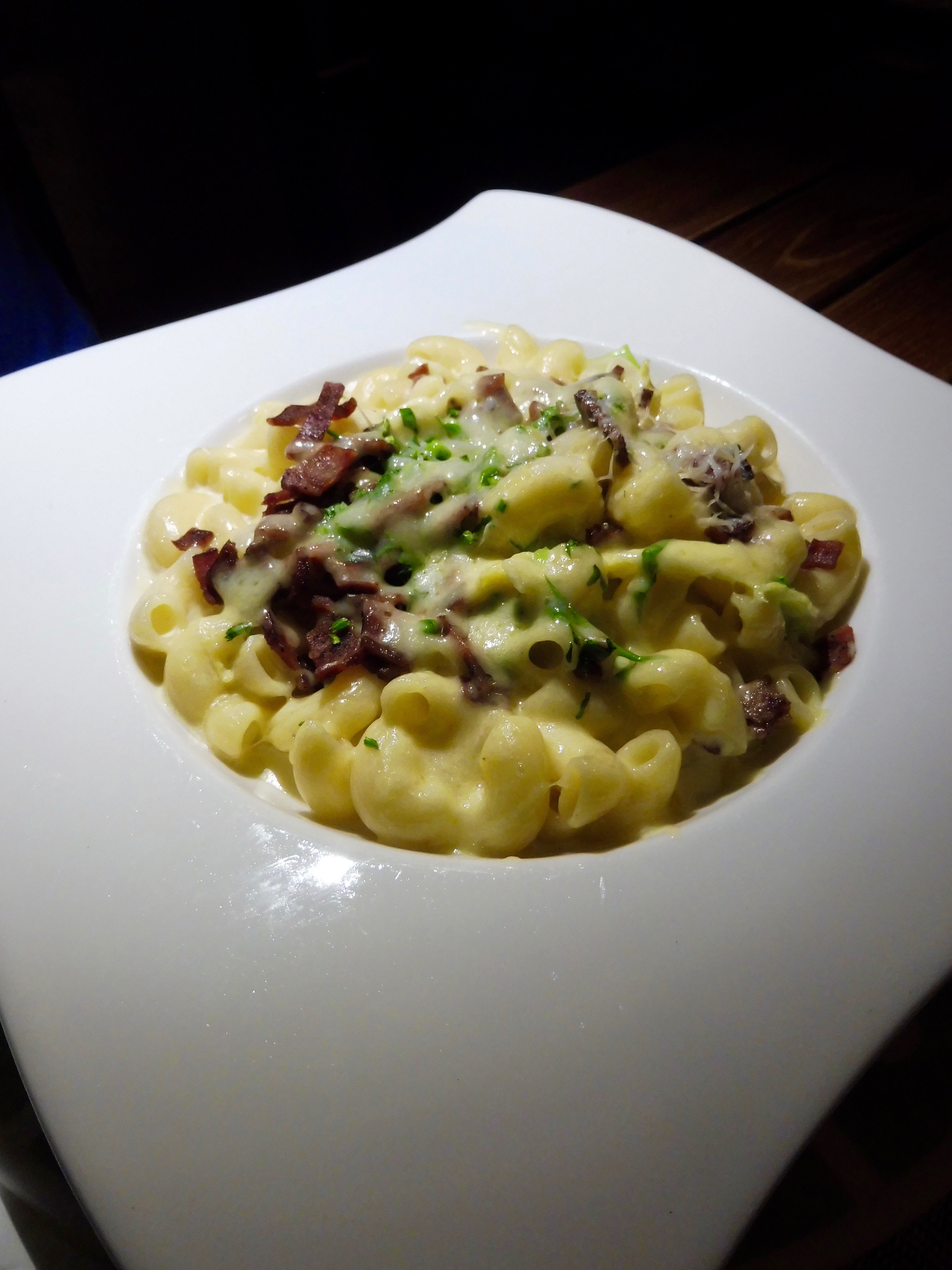 Also with the Mains menu, Bangers and Mash and Steak and Guinness Pie.
Then you have dessert!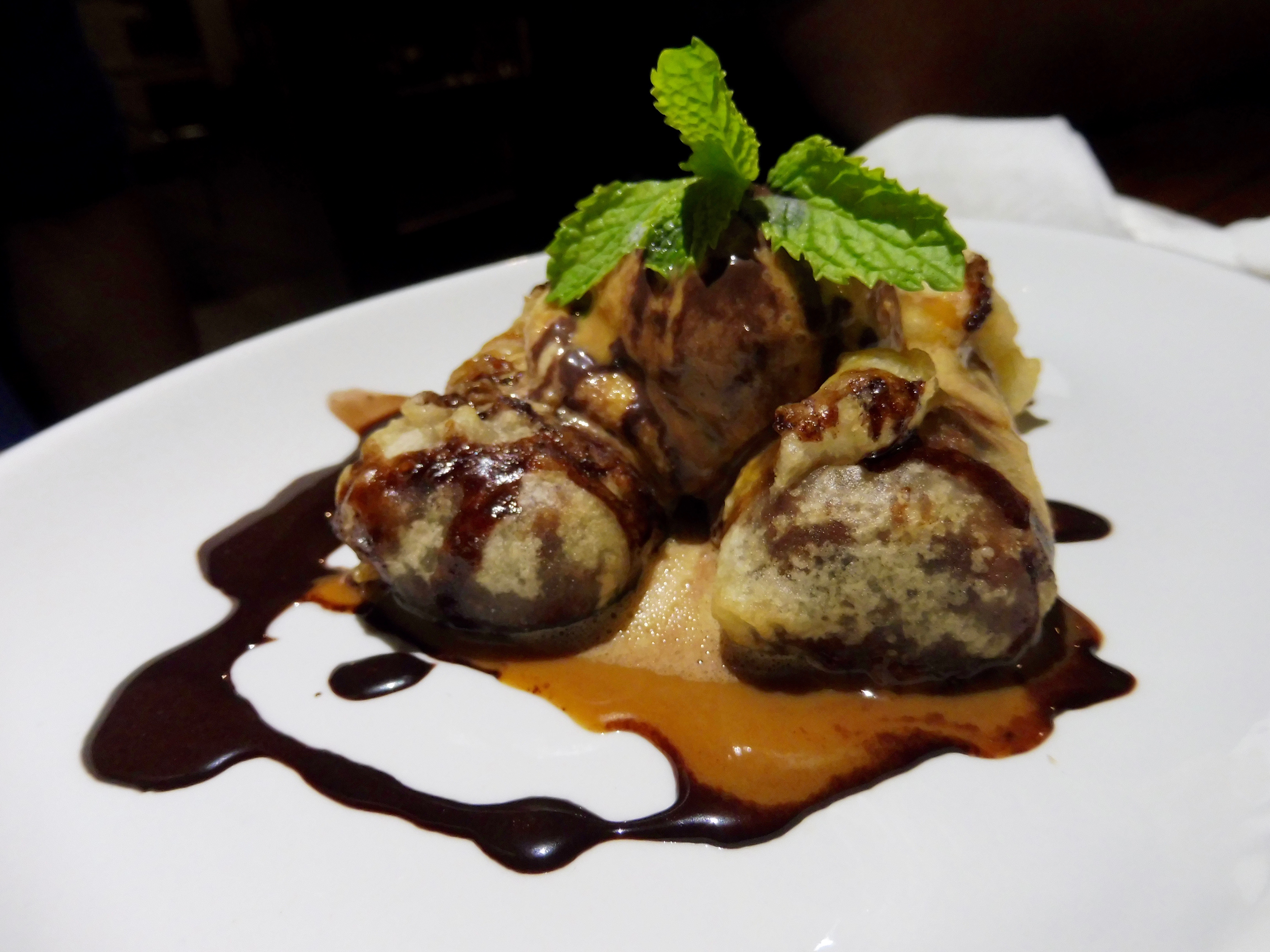 So PJ O'Reilly's brings together an astounding offering for a proper sit-down dinner, within a lovely pub charged with lively atmosphere, and then throws on top Unlimited Drinks!
And let's be clear, for once, leaving aside the "hop" and "grape" beverages nomenclature –  your choice of 4 beer brands on tap, 5 hard spirits, 2 more bottled beers, and a white or red wine. Pick yer poison!
Between 8-11pm, while it lasts, I believe there is no better pub offer within 2,000 miles!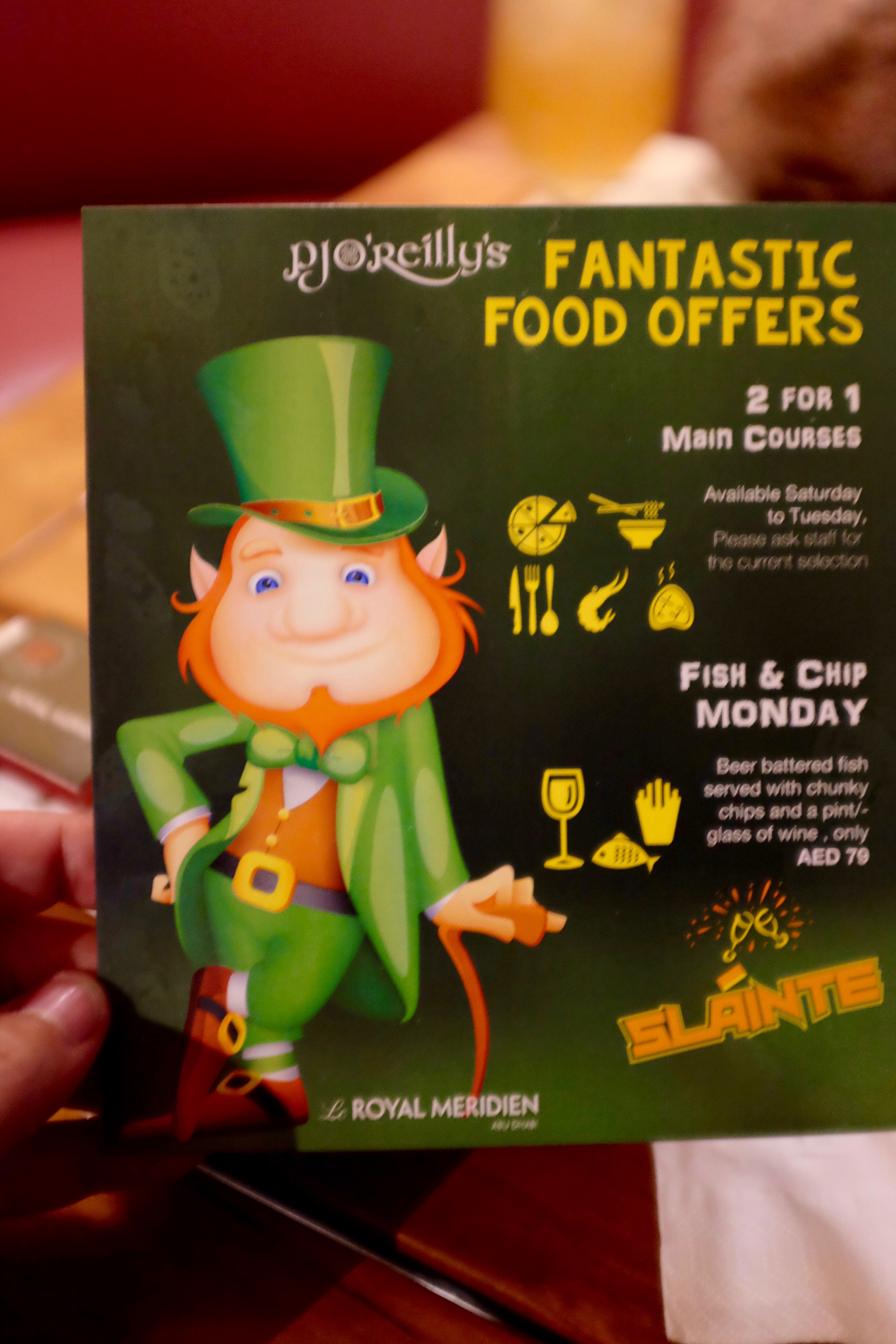 And I haven't even mentioned the fantastic live band yet!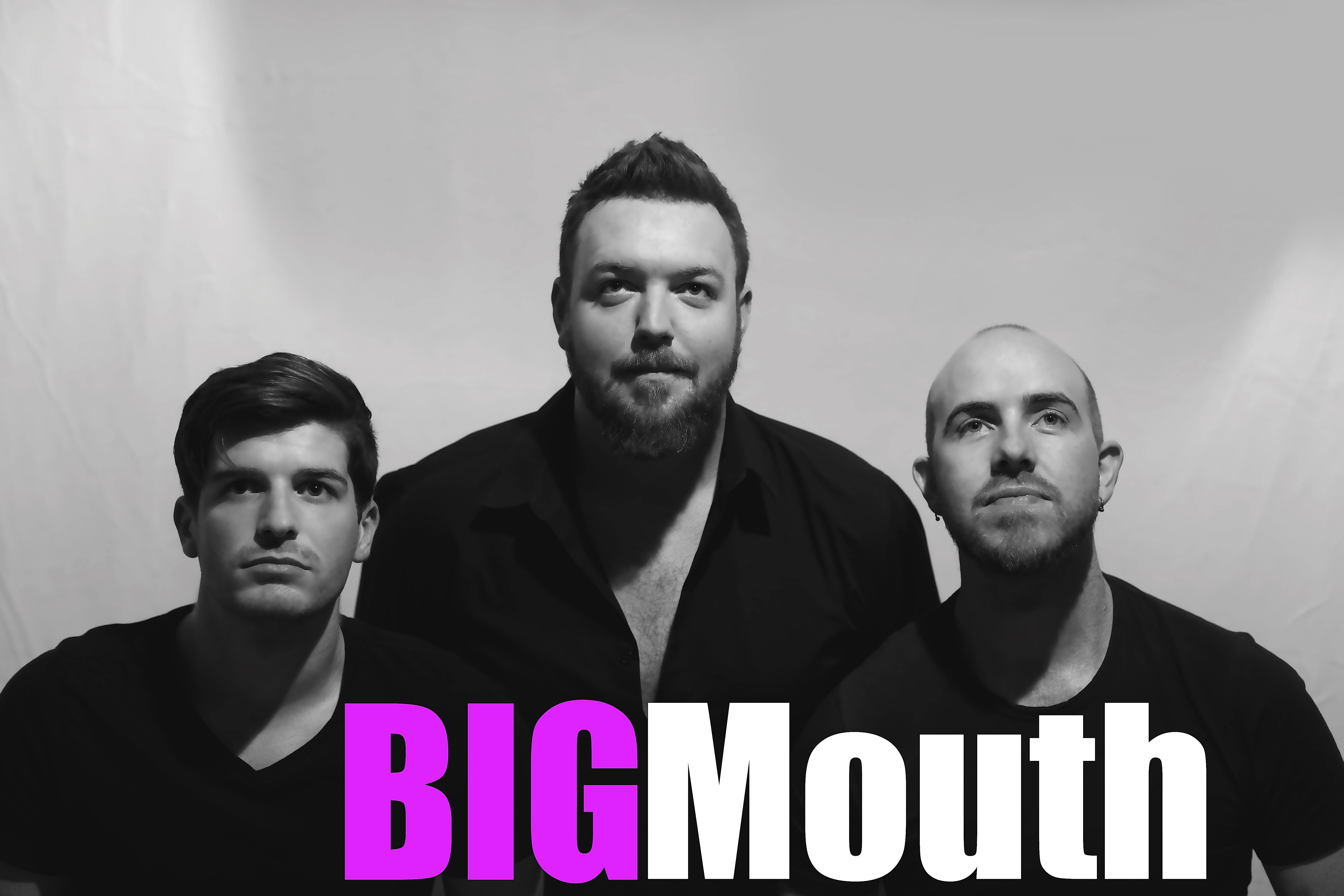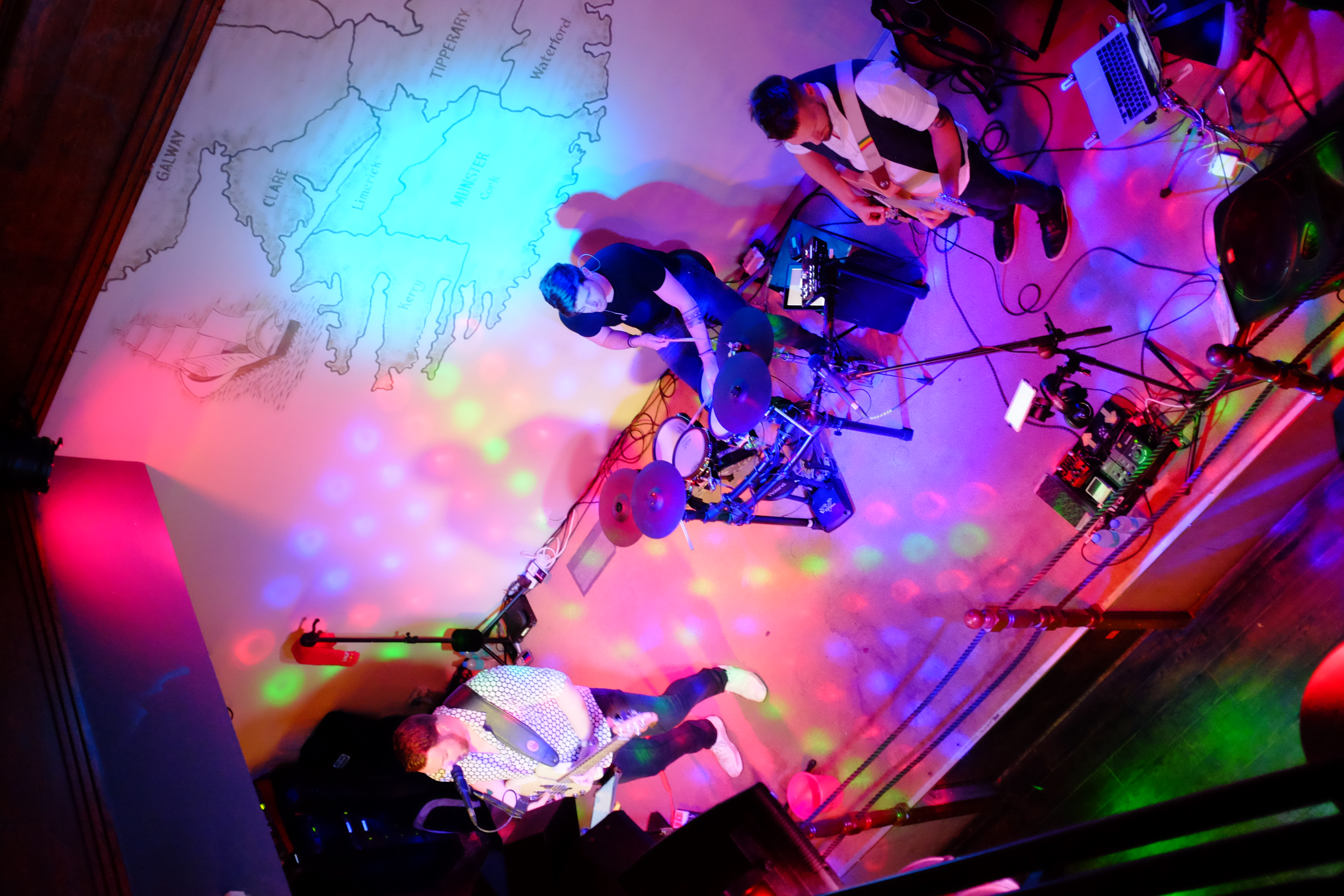 Come and see for yourselves – PJ O'Reilly's Irish Pub, at Le Royal Meridien Abu Dhabi.