Here's an idea!
Instead of dragging a water-skier, or the hipper and more modern wake-boarder, behind a speed boat – which is expensive, requiring open water, even dangerous, let's use an enclosed lake and a system of mechanical pulleys and electric winches to simply power the watersporty around a cable-driven circuit specifically designed for fun watersports!
And so Al Forsan International Sports Resorts built "one of the most amazing cable facilities in the world", according to none other than the World Wakeboarding Association!
What can one do there?
Well, this, for instance!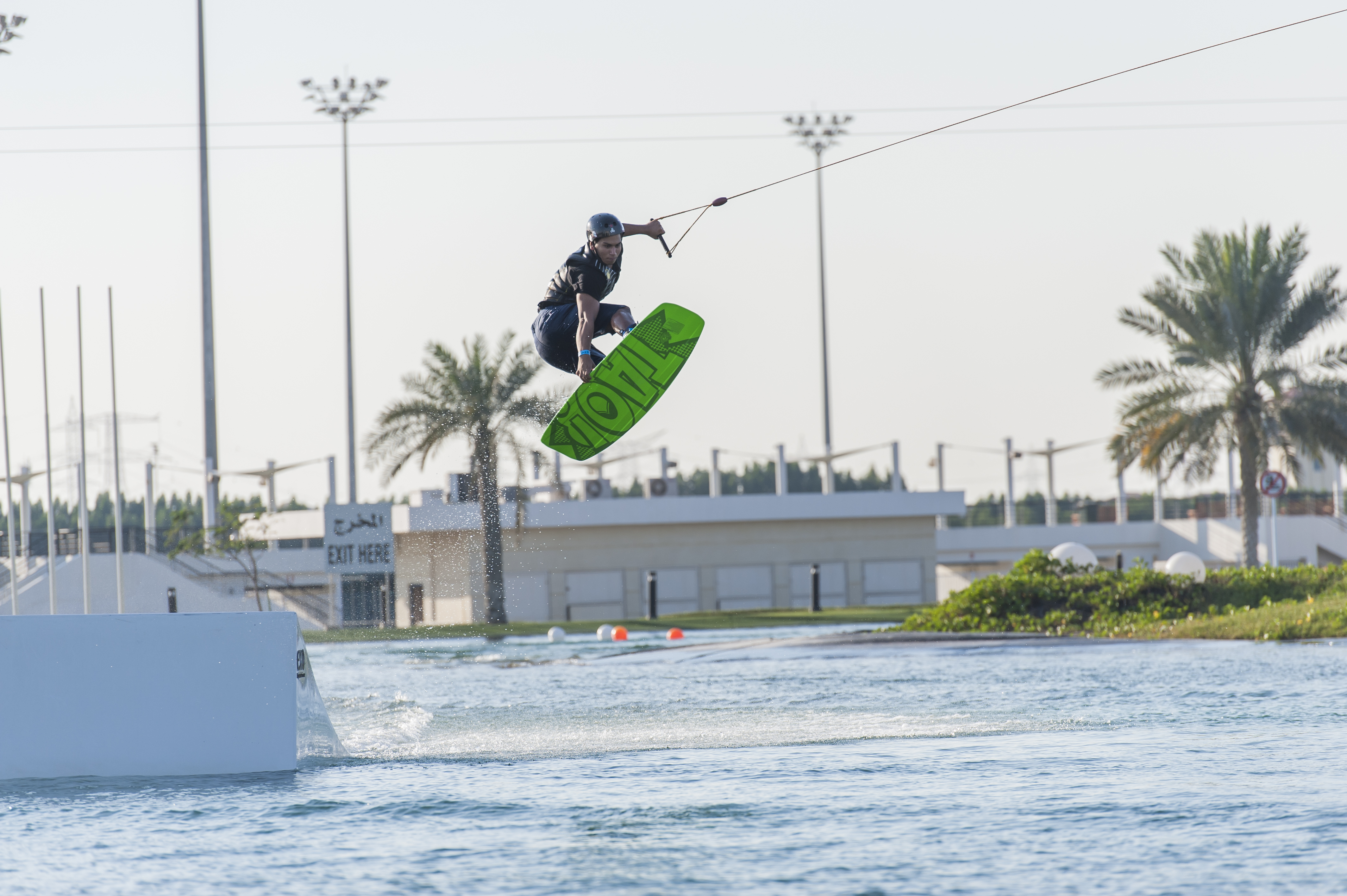 Or this: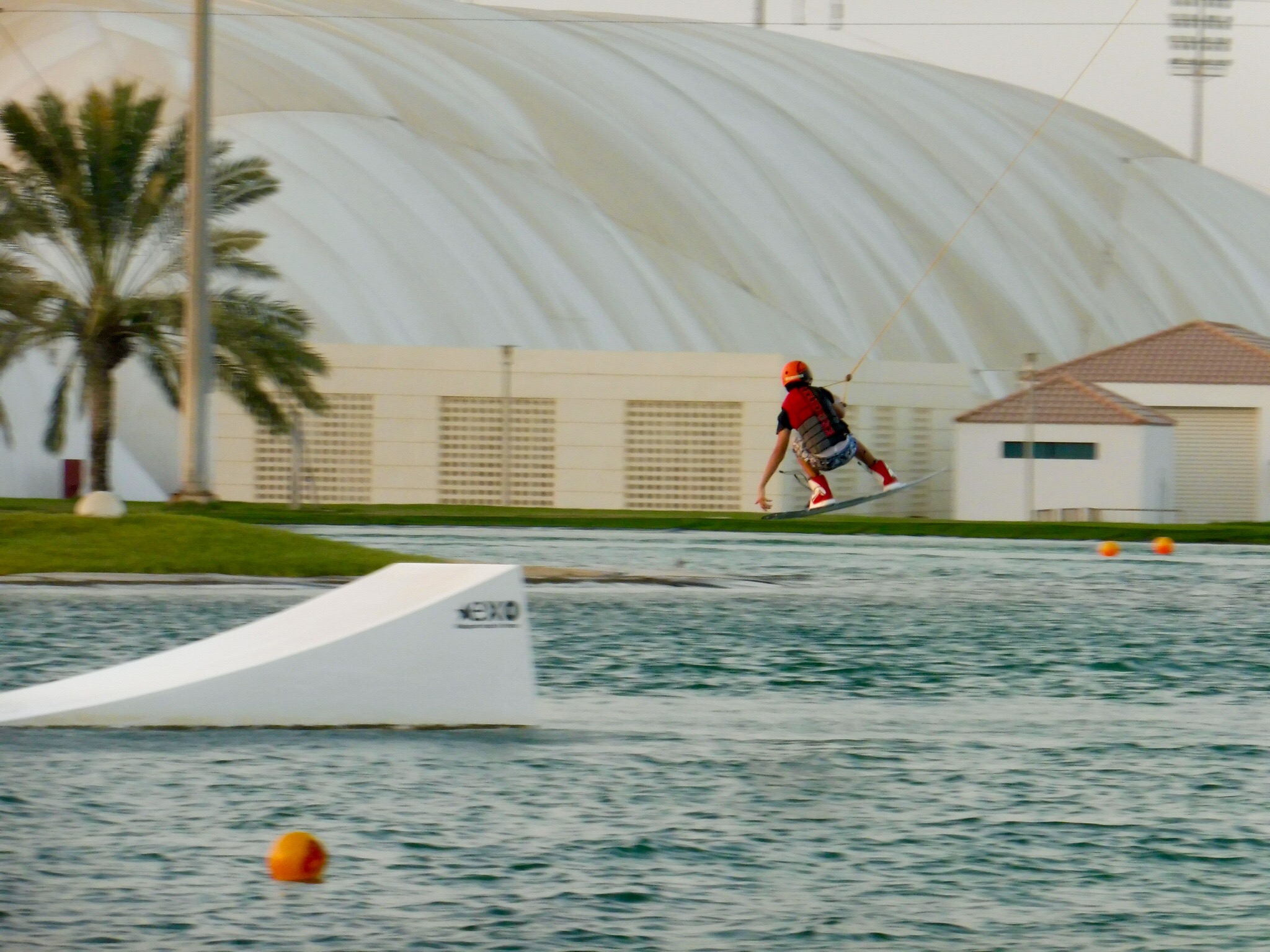 But that's all very well for the pros – just how does a regular first-timer cope?
We took two young and willing test subjects and let them loose in the Middle East's first water cable park!
First, they get kitted up – safety first – and signed up.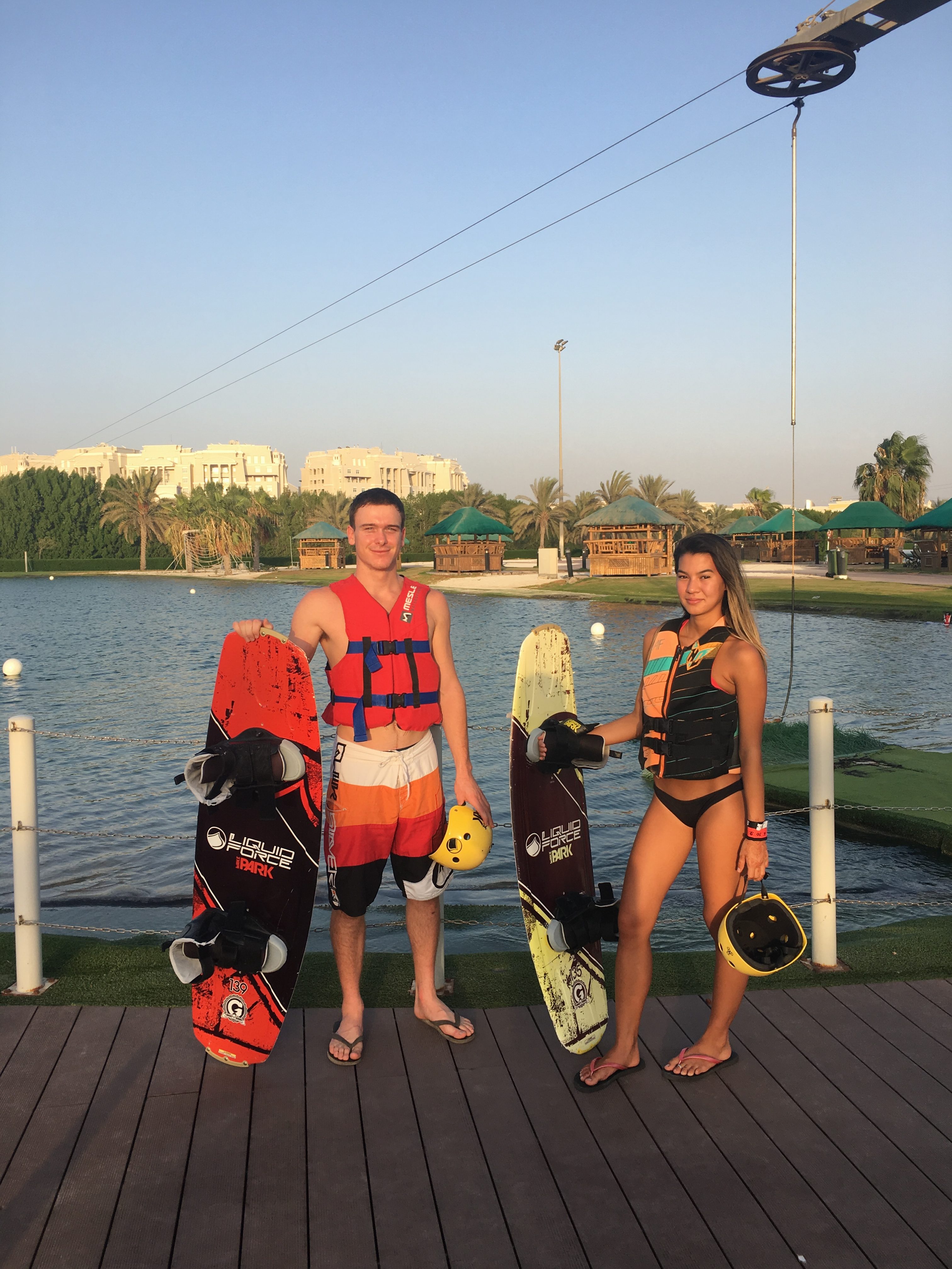 The Al Forsan facilities are really world-class.
There are three separate cable runs. There is a huge overhead cable system erected around the banks of the purpose-built 'pro' and 'beginner' lakes. The cable travels between 29 to 38kph (depending on the level of experience), pulling participants around the lake on their chosen board or ski ie. wakeboard, wake skate, knee board, mono ski or water ski.
The cable system can accommodate multiple riders at a time (13 per minute), providing the participants more action and less waiting time.
And there are jumps set along the cable lines!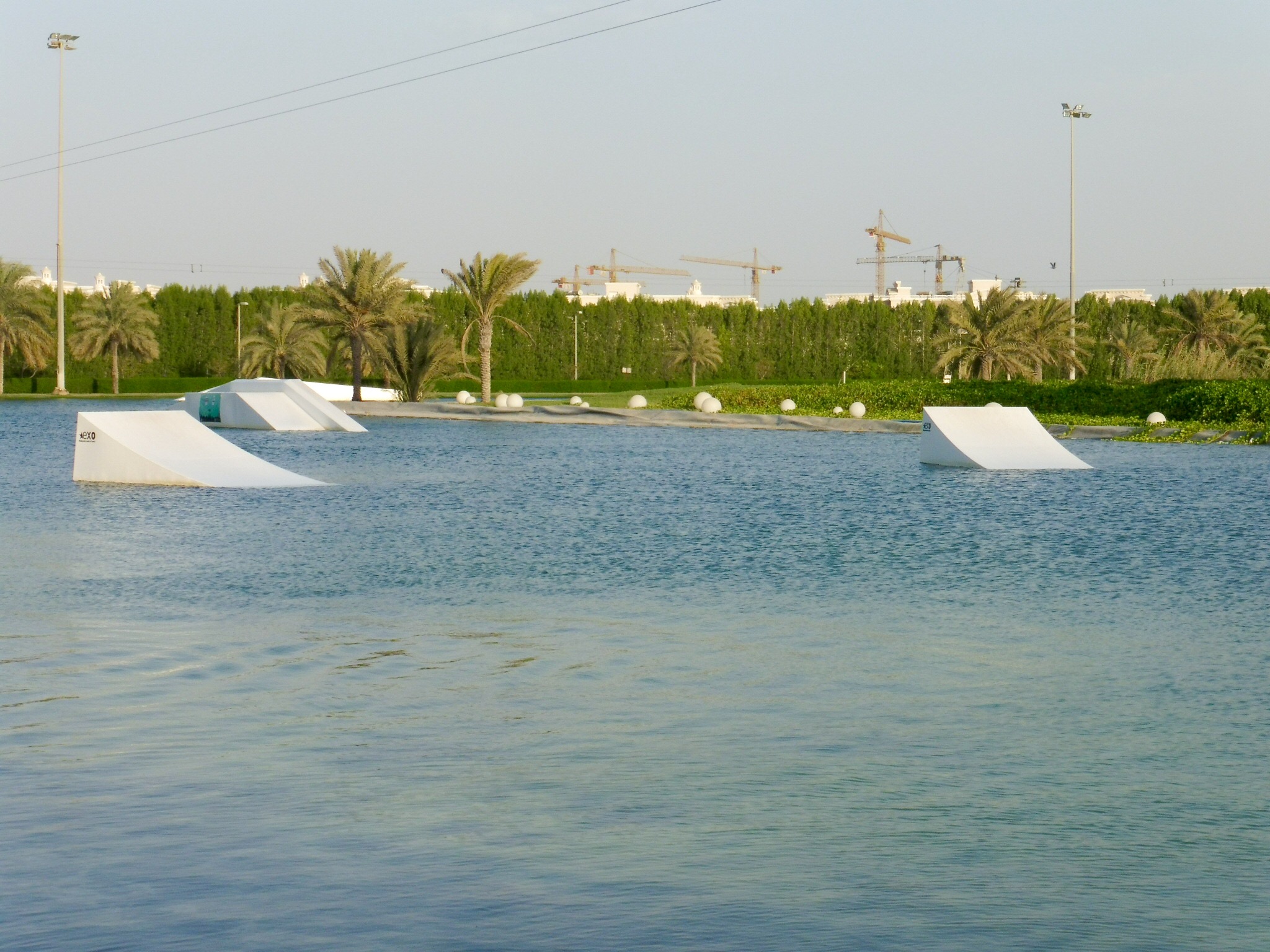 This might seem a bit daunting for the beginner…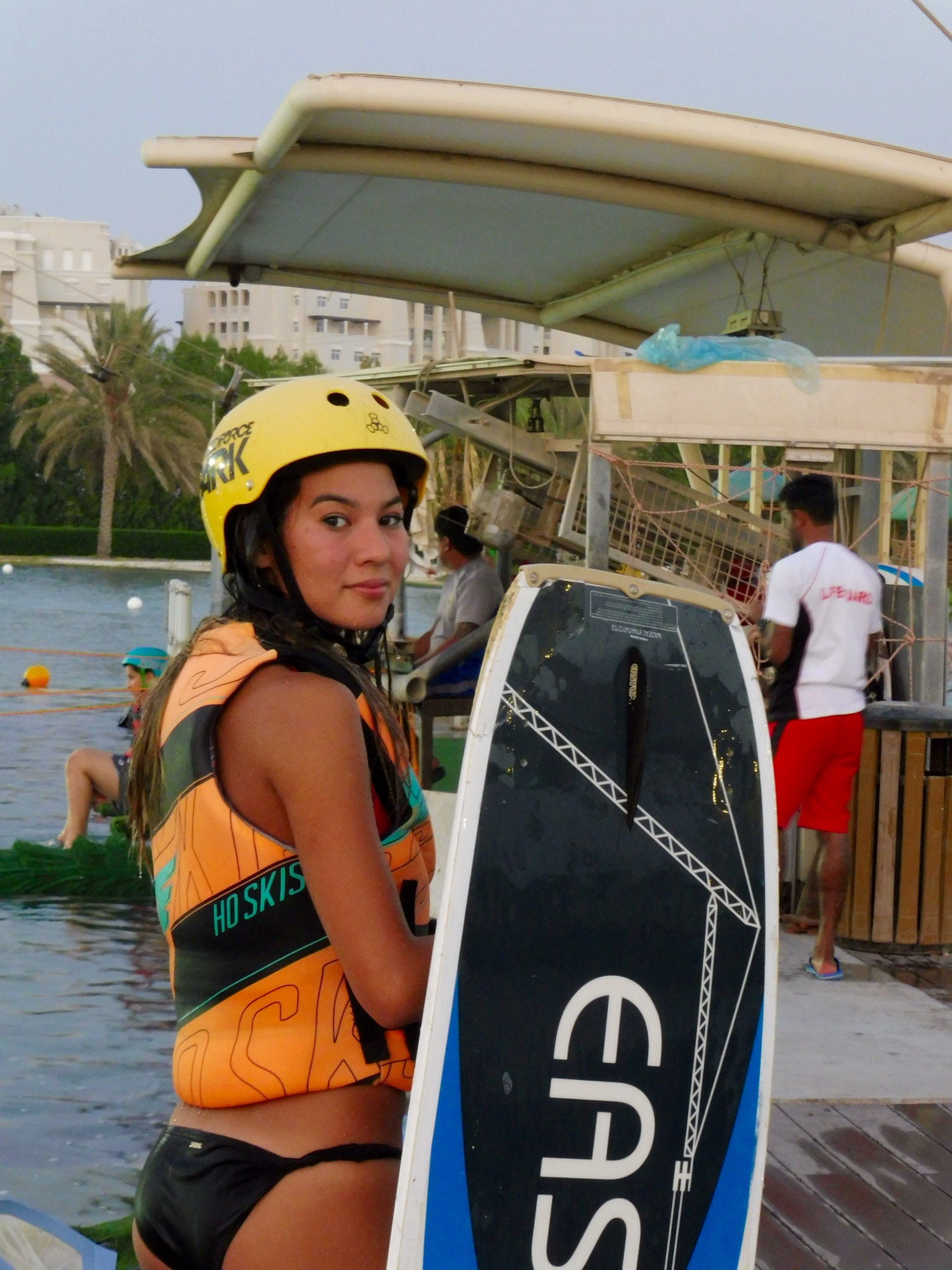 Here's how it works.
You get your kit all ready and walk out to the starting line. The cables swing round, and the attendant gives useful advice and instruction. You sit down on the edge, wakeboard on your feet, and you hold onto the handle.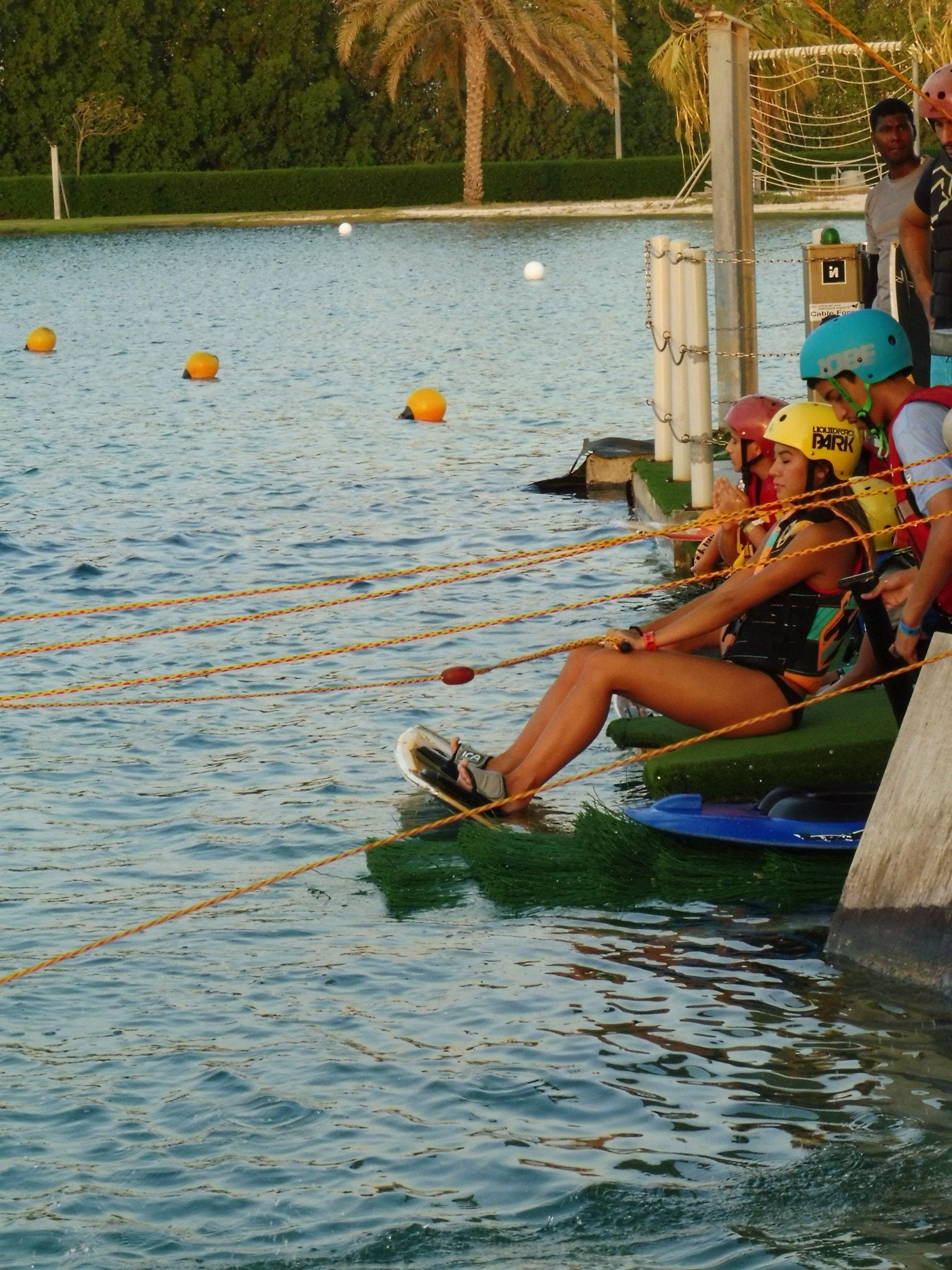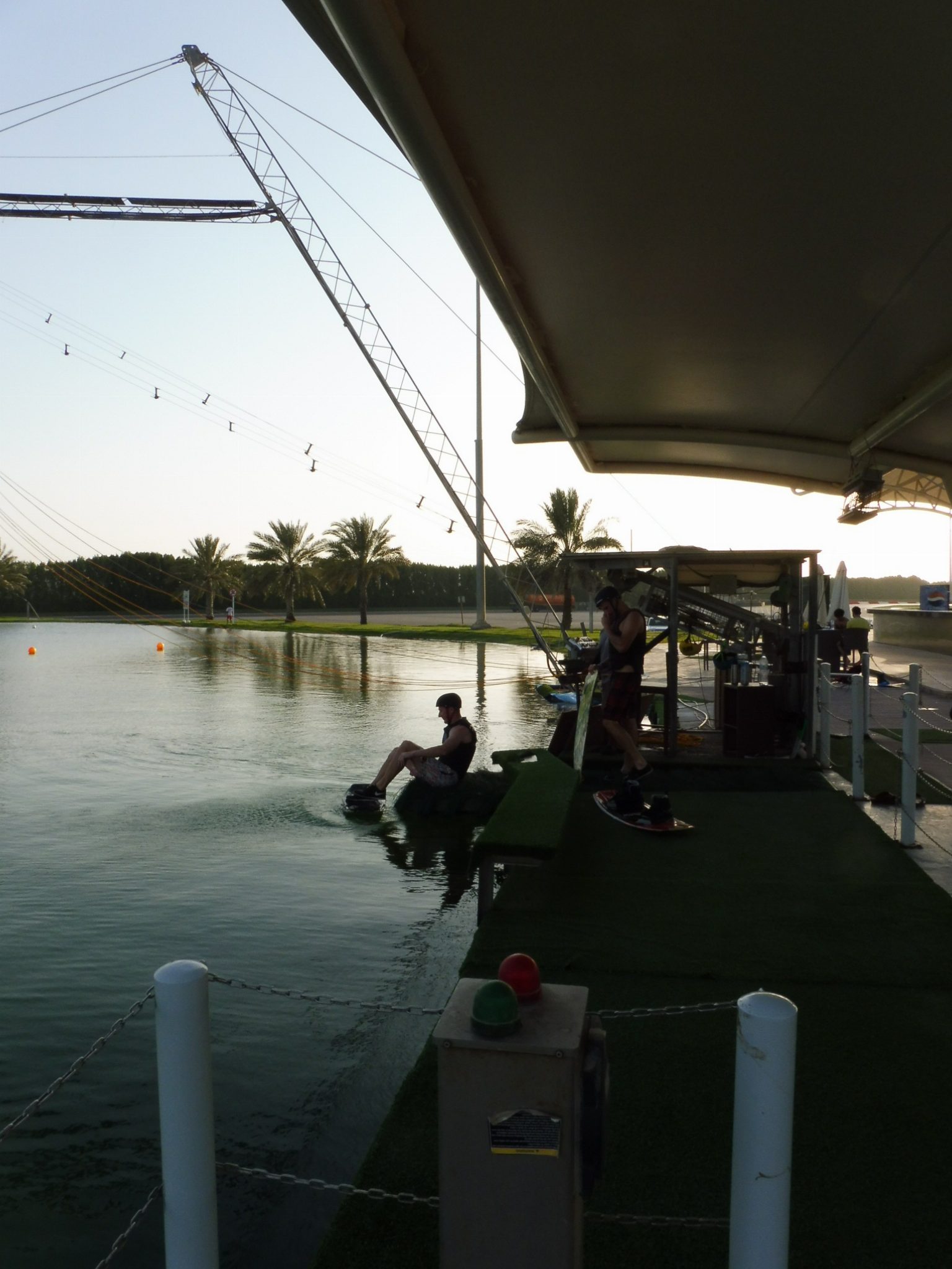 And then…action!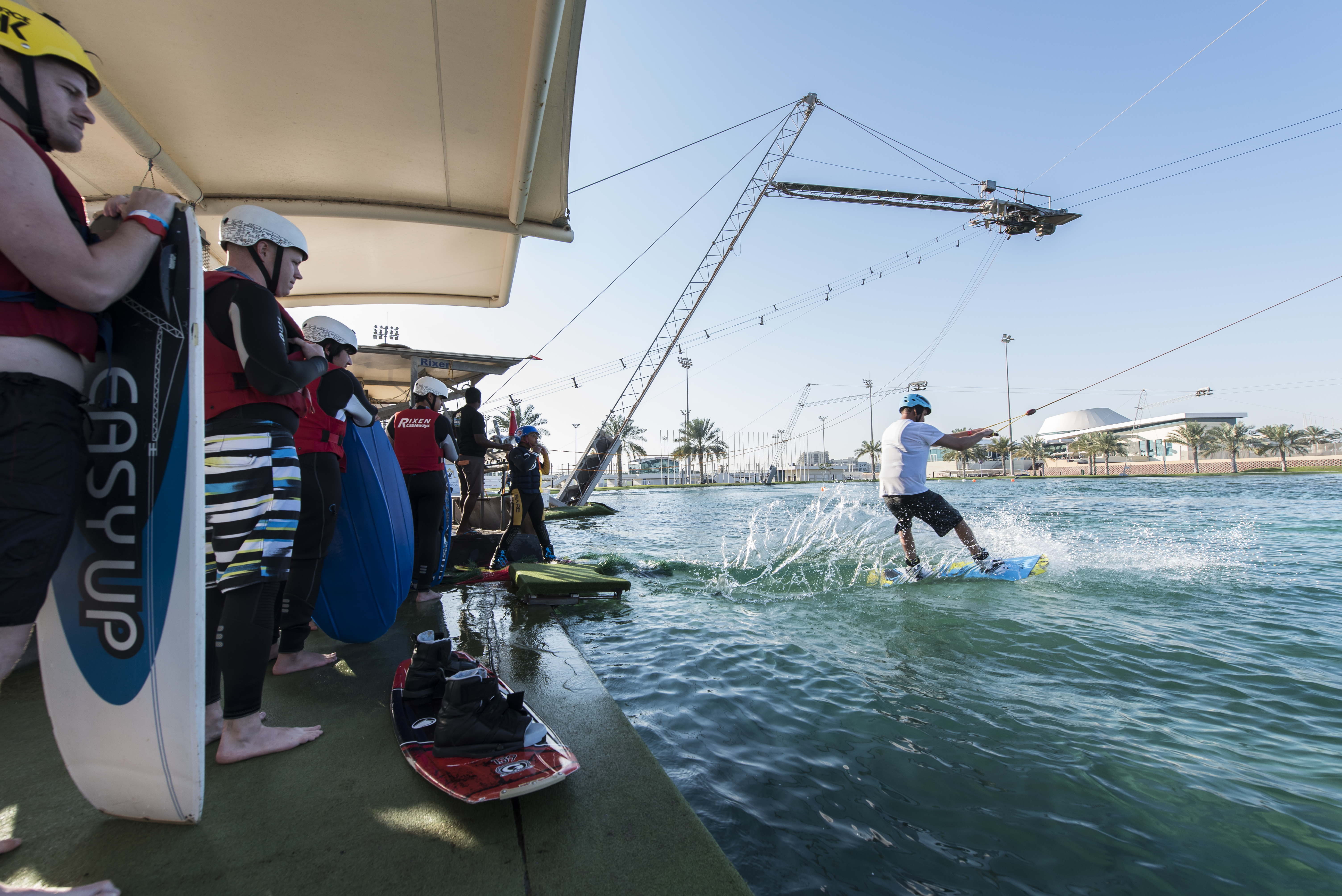 Our beginners were up and wakeboarding in two tries!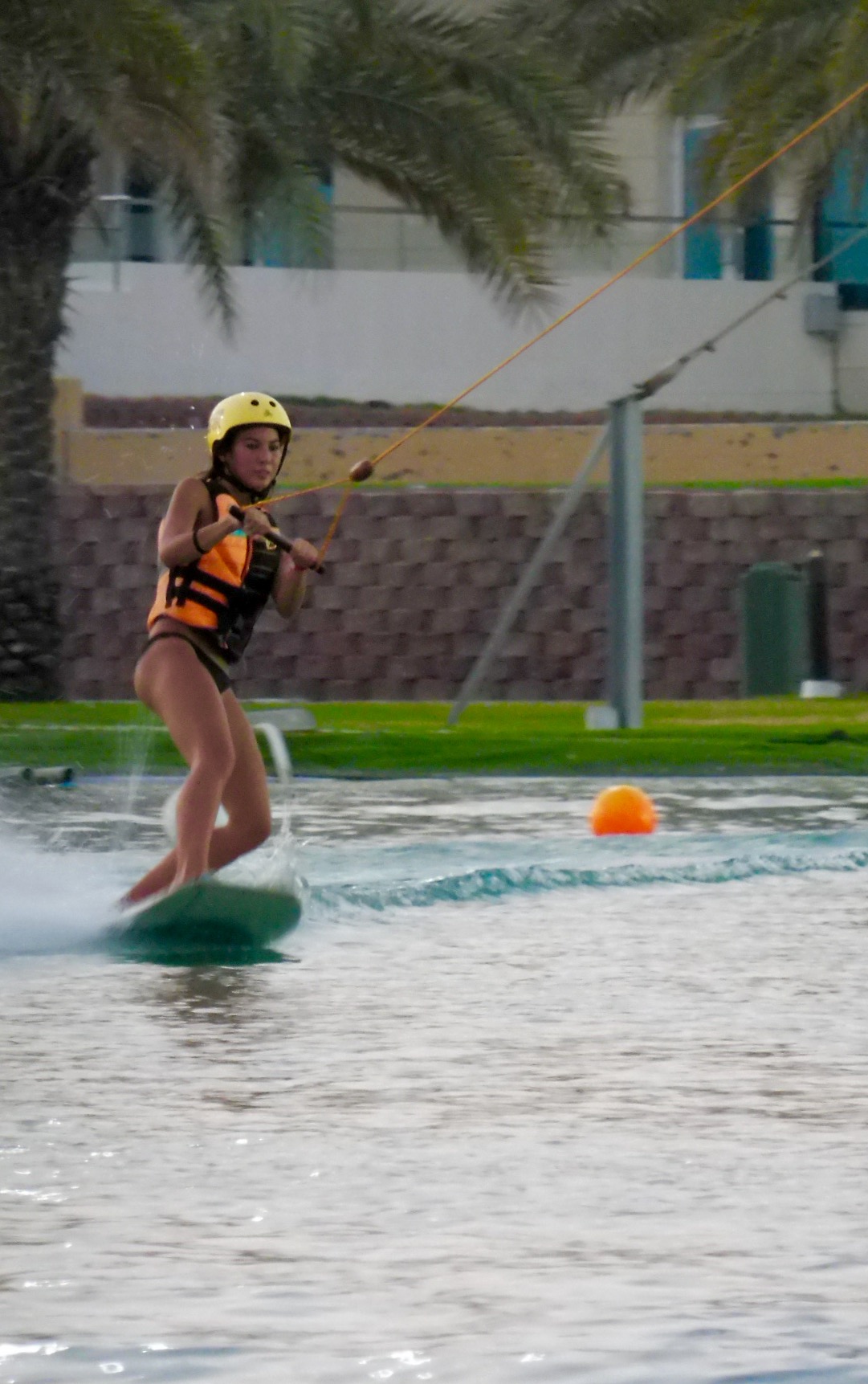 Apparently, the cable pulls smoothly, and so learning is a cinch.
Perfecting the more advanced moves, like jumps, can take a lifetime of practice.
Can you believe entering a new sport, and on Day One feeling comfortable enough to try a jump??!!
Might need a little more practice on the landing…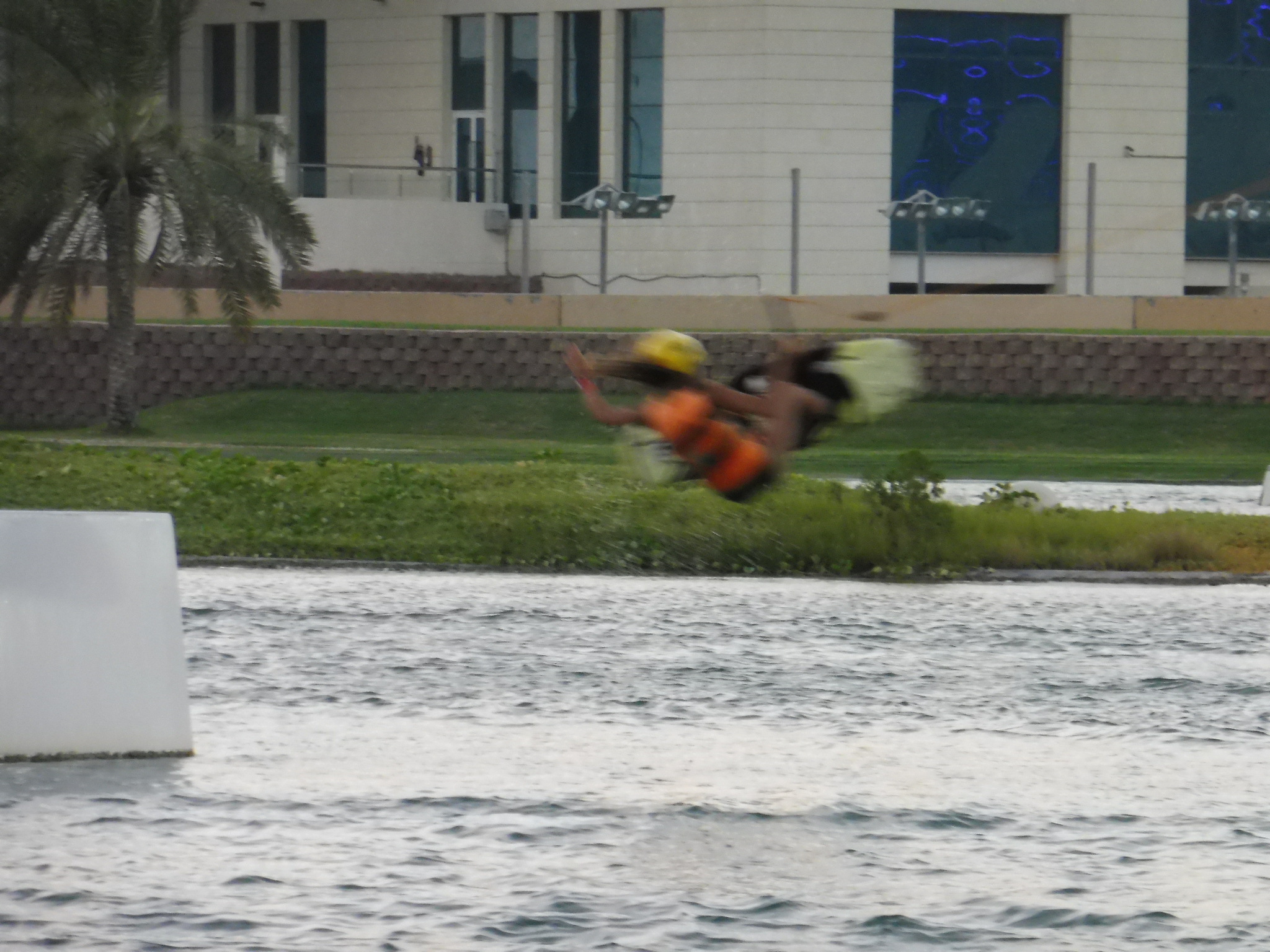 Happily, landing on the water is fine, and as soon as one lets go of the handle, one simply swims out, to get another chance.
For the most part, the sport can be as tranquil,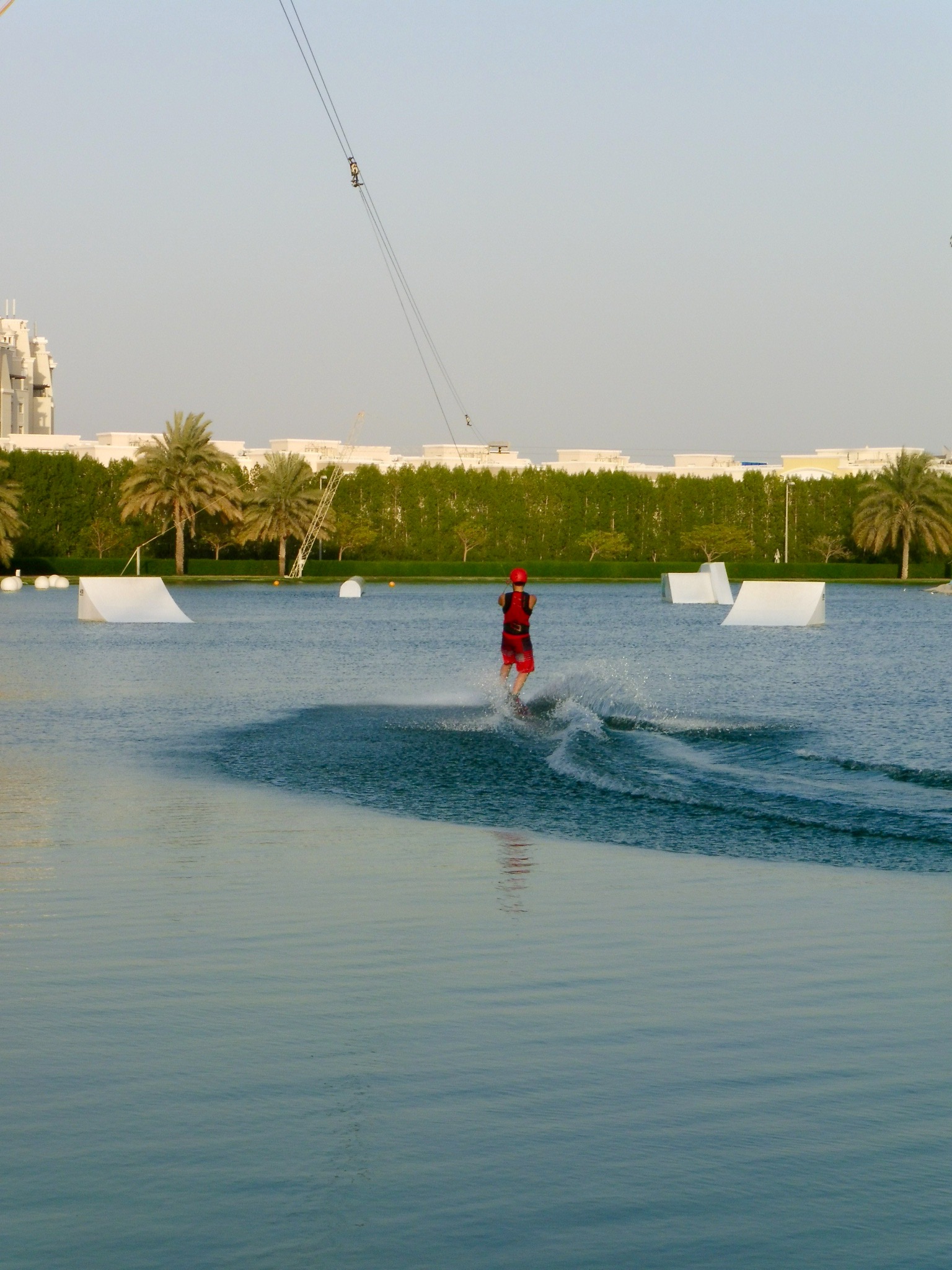 or as intense as one chooses!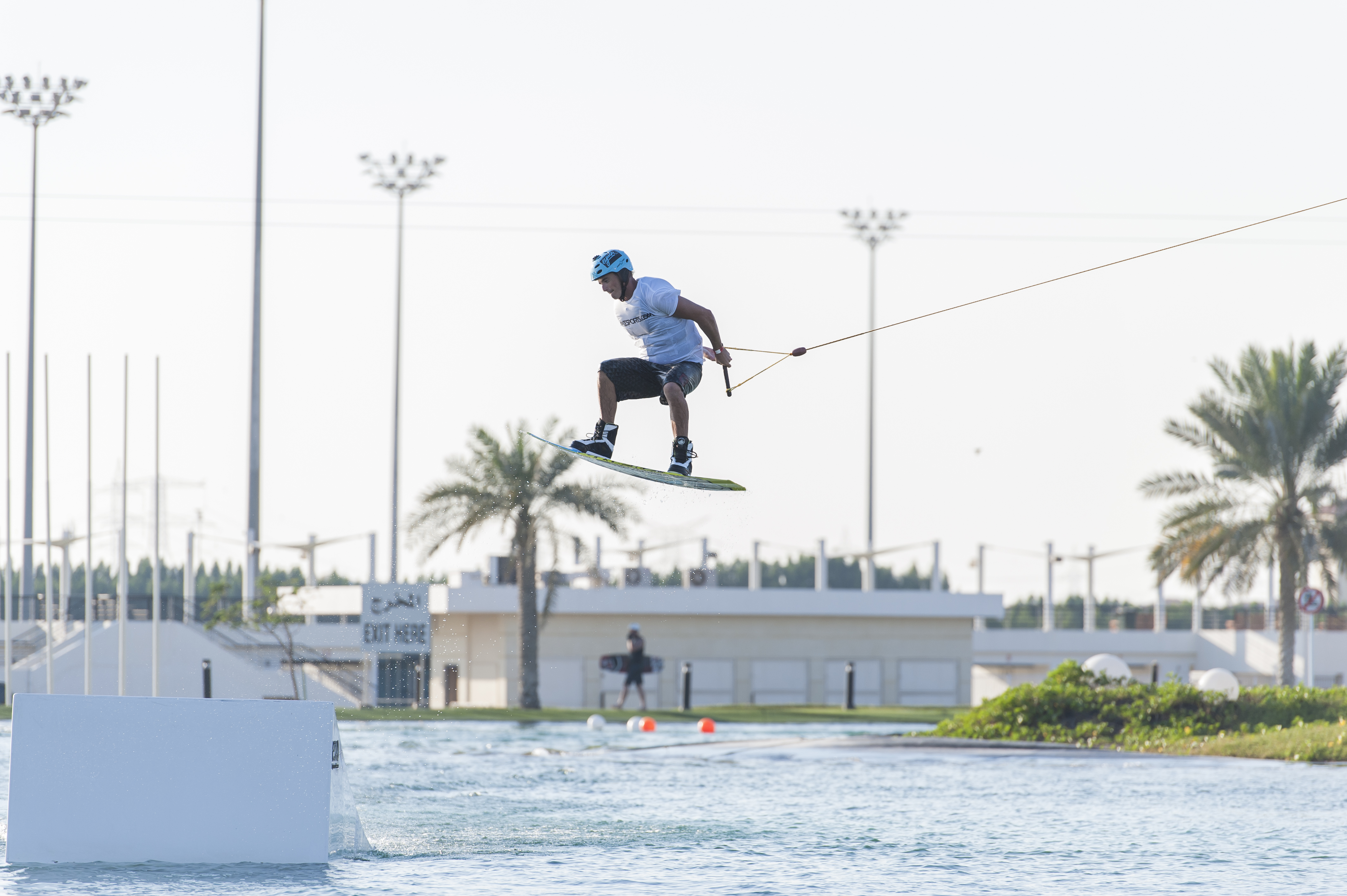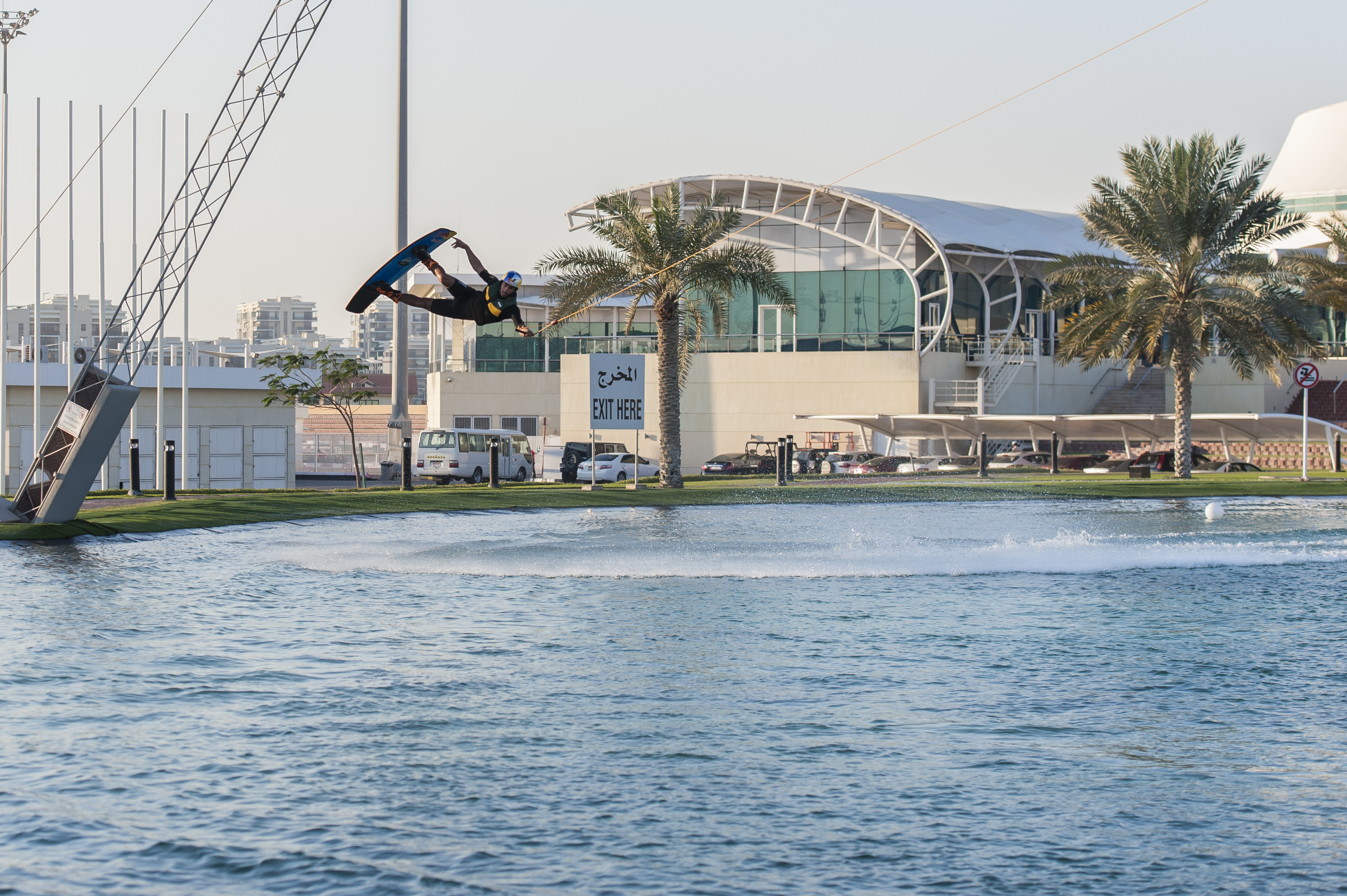 But it's not all adrenalin rush.
Some of those present see wakeboarding as a way to personal fitness.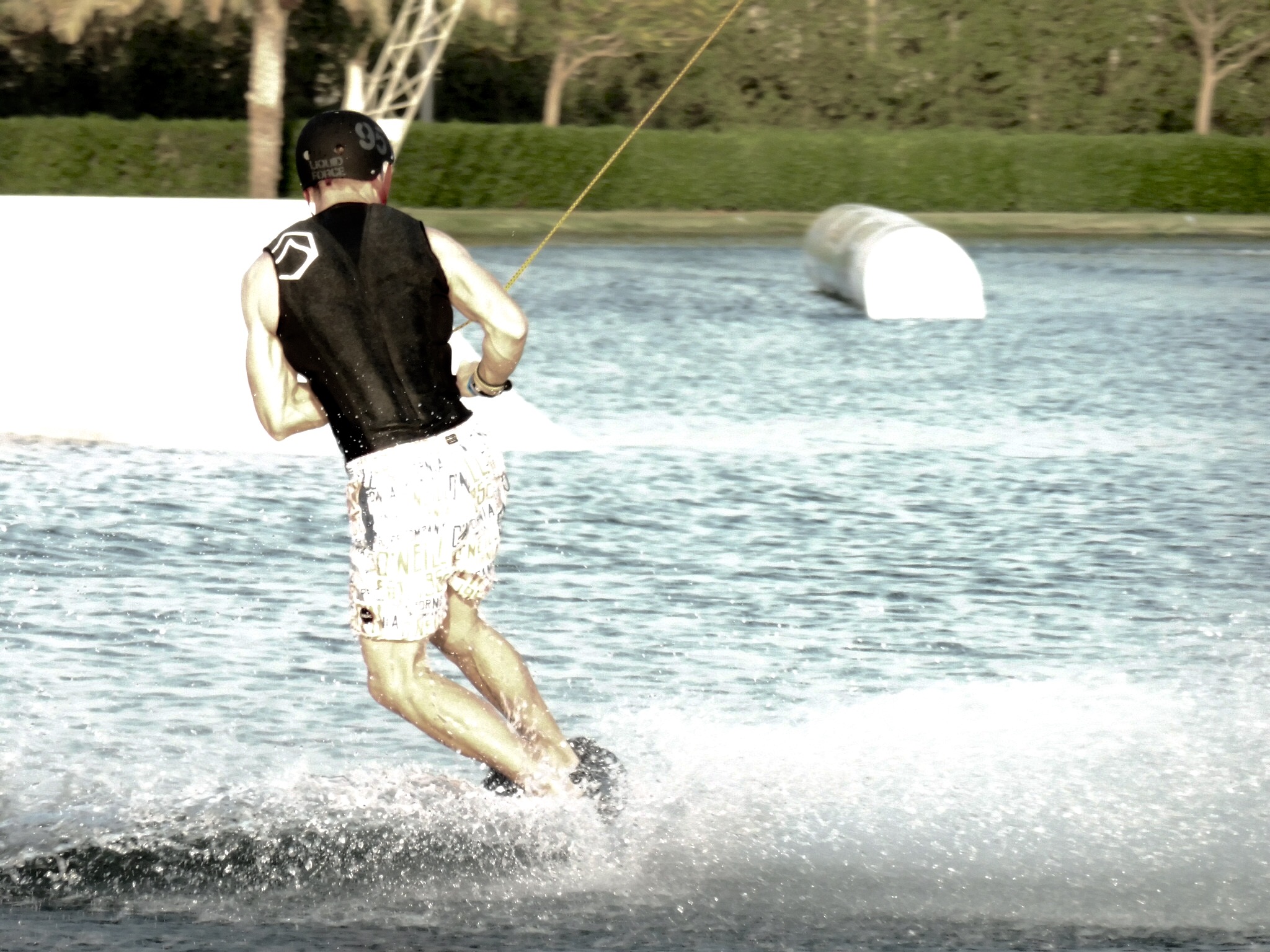 The camaraderie among the players is wonderful, and even the natural competition is good-natured. Everyone was helpful and supportive. And there is time to just chill and enjoy a chat.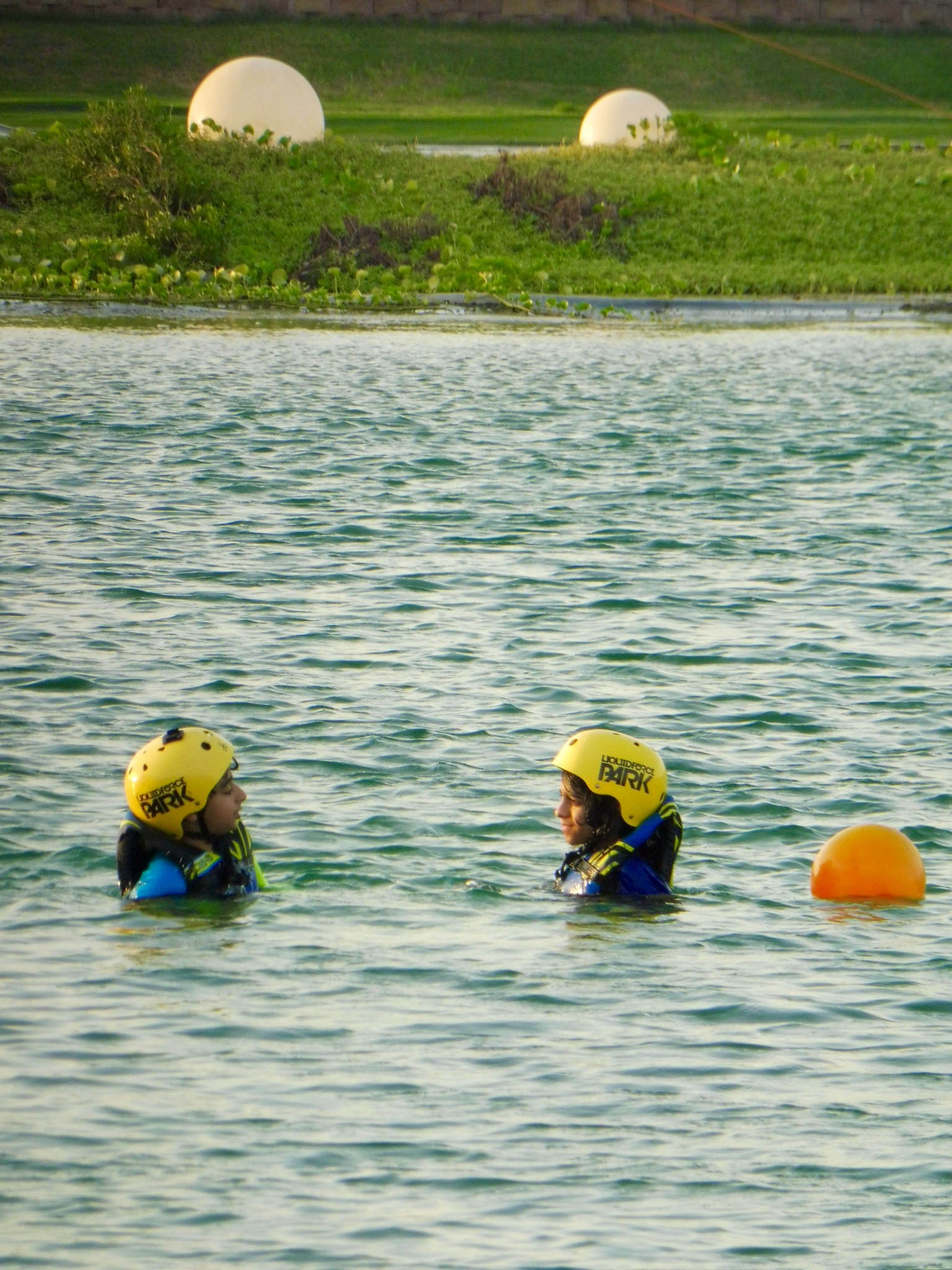 The grounds are lovely. And there is a good vibe throughout.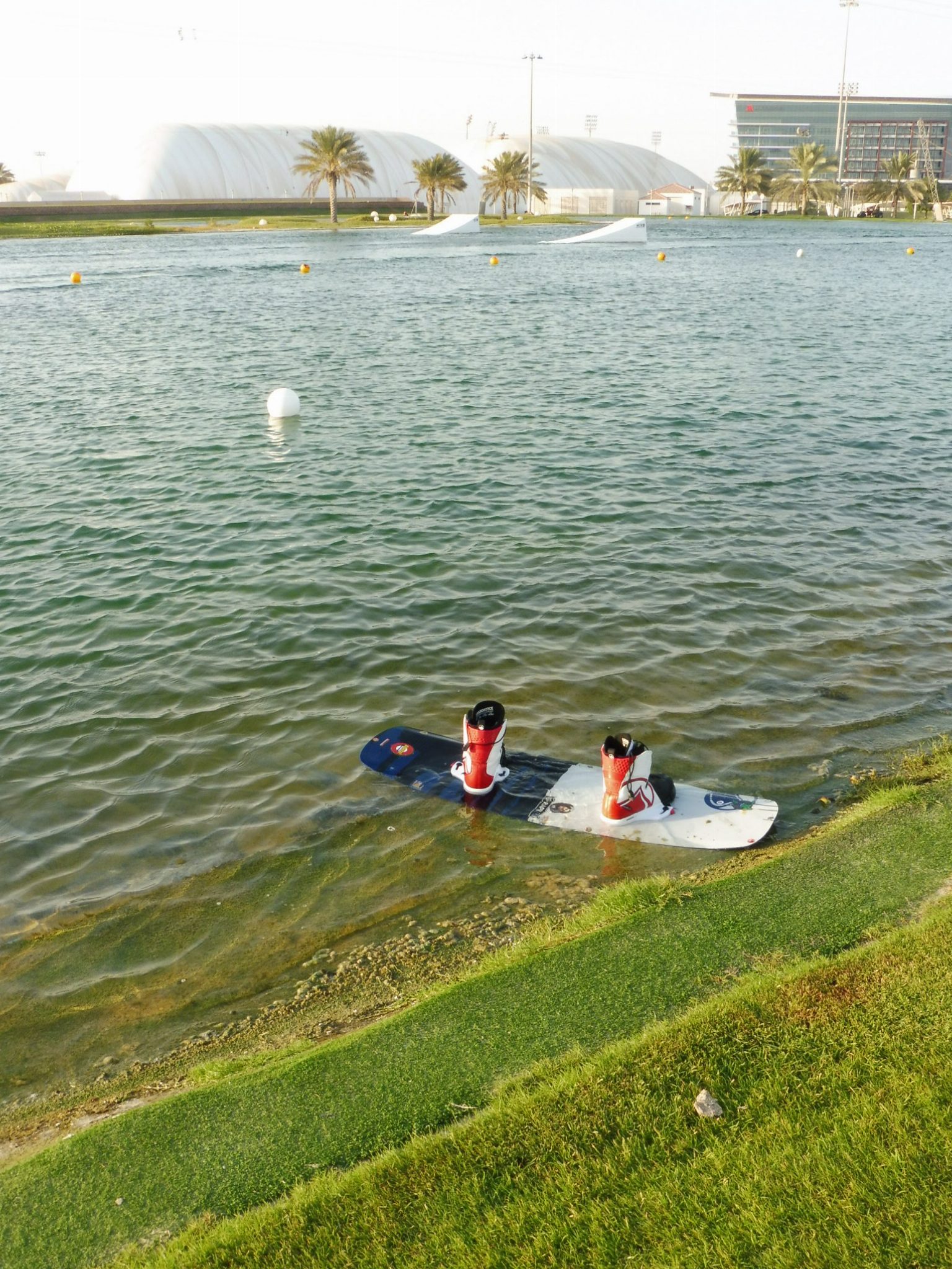 And at Al Forsan there are interesting characters from the wakeboarding community everywhere, like this cool cat from Kuwait: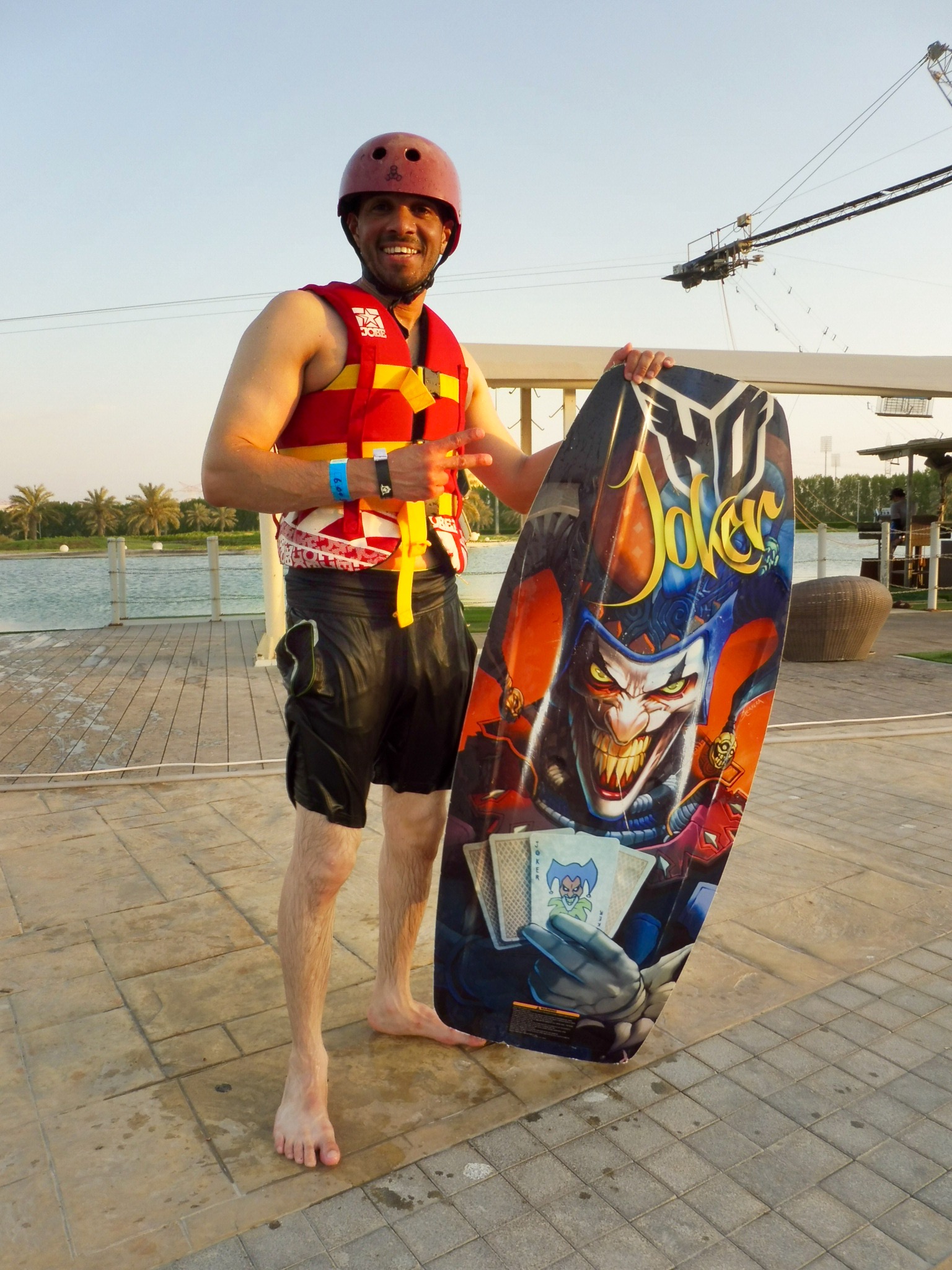 And then the sun sets and… nobody goes home! The flood lights come on, and the wake park transforms into another dimension.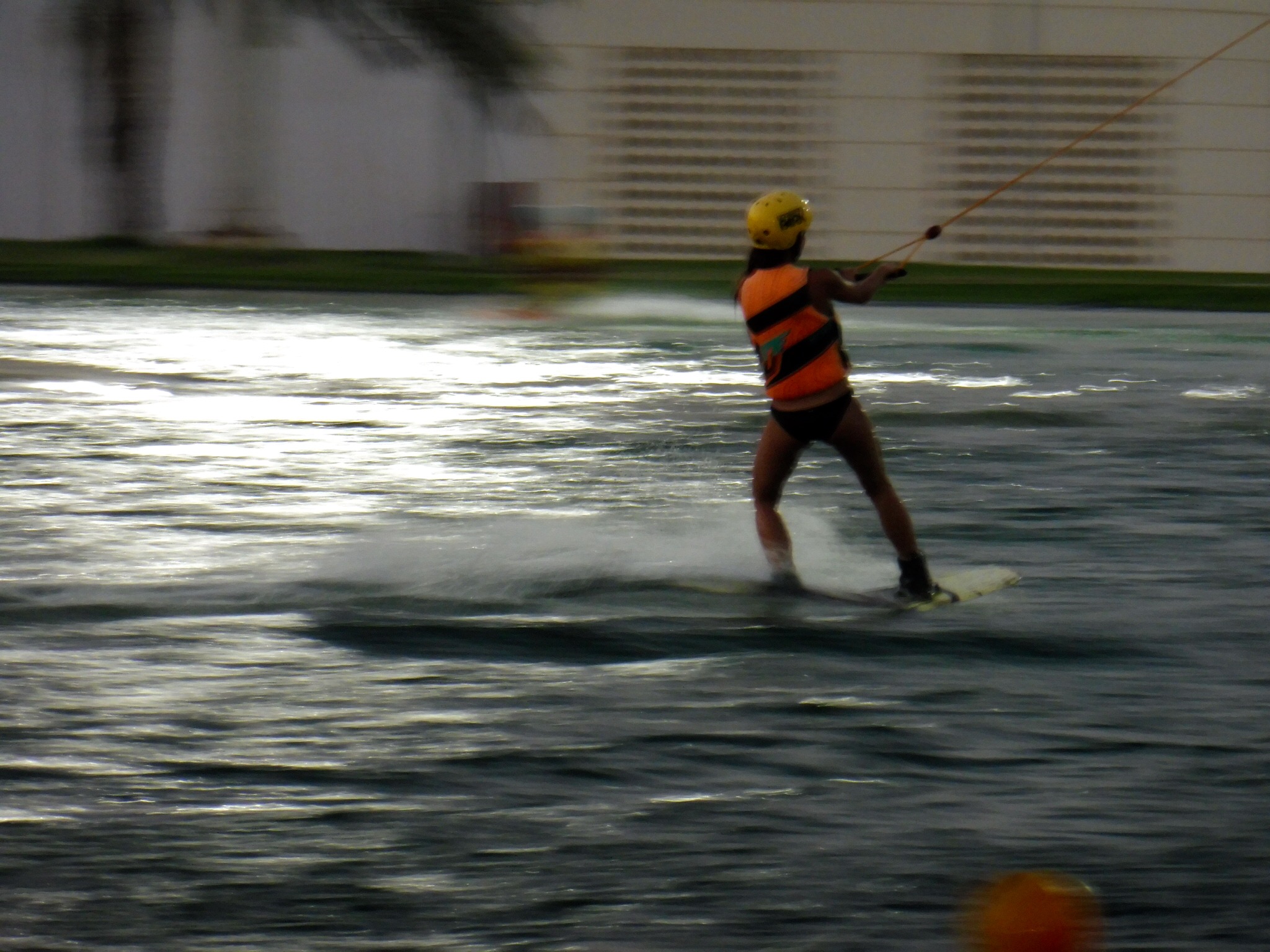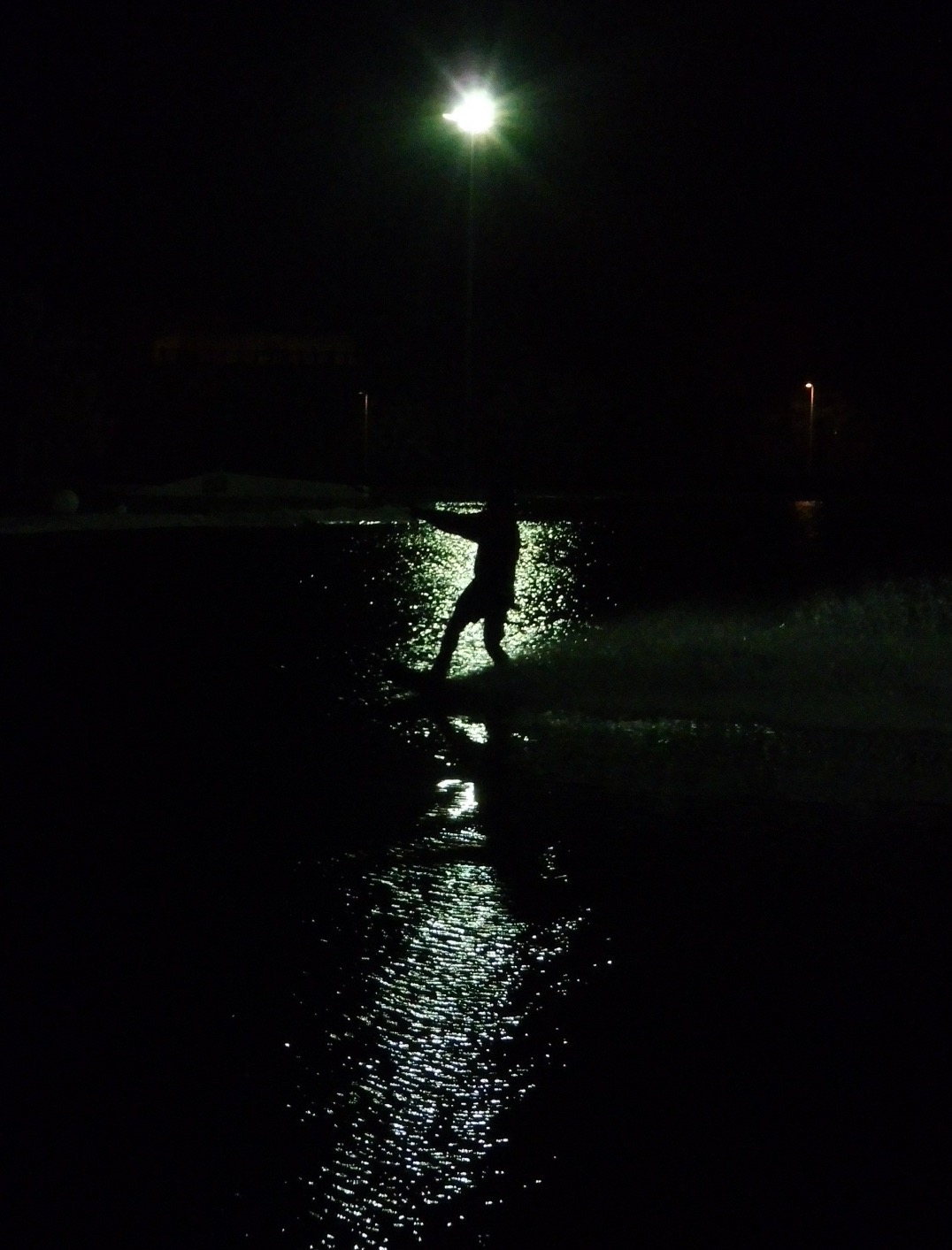 Overall, the wake park at Al Forsan International Sports Resort in Abu Dhabi caters to both beginners and pros, offering world-class facilities for wake boarding enthusiasts to maximise their time on the water, which in turn allows them to progress very rapidly in the sport.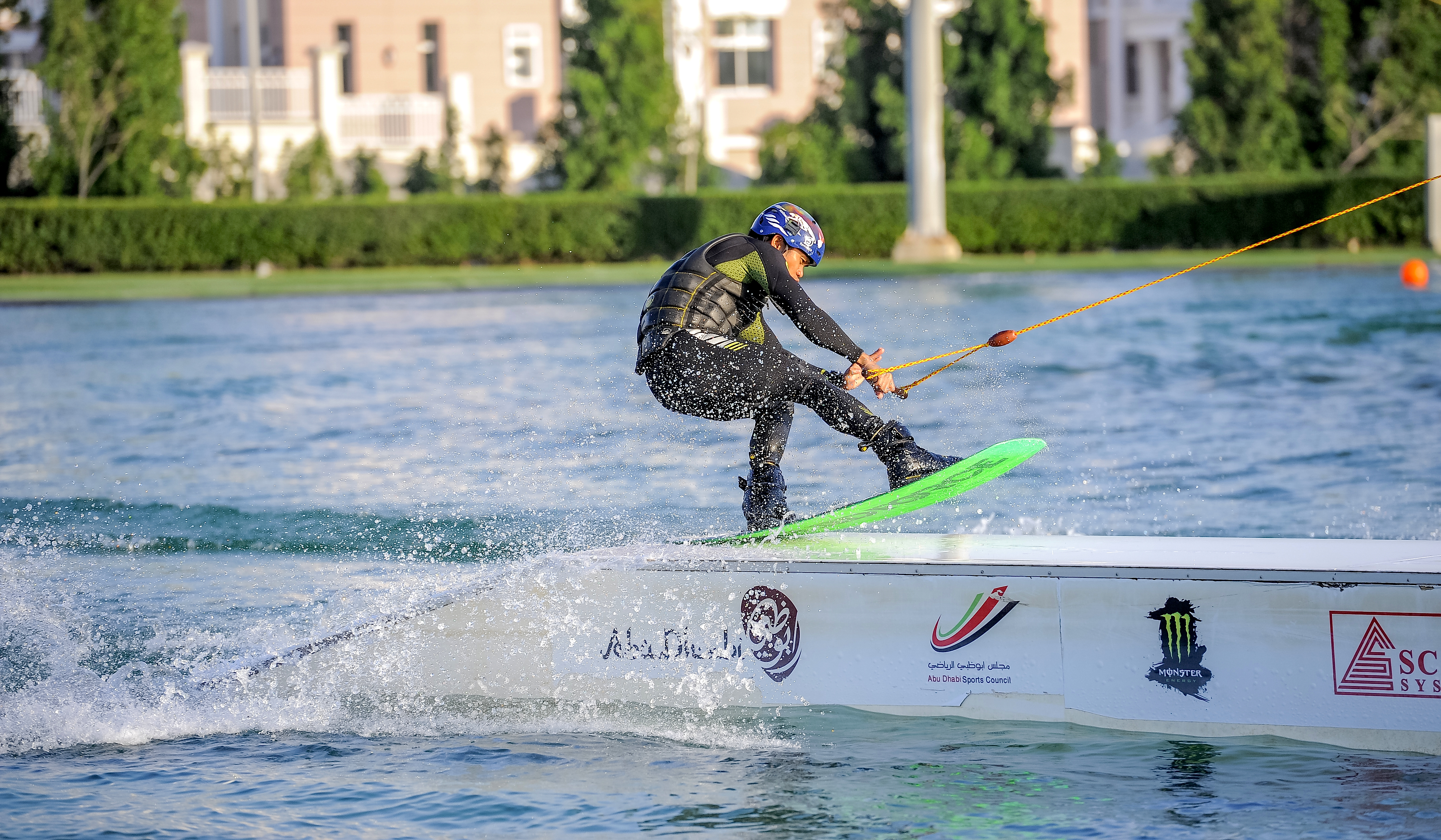 For further information, visit the Al Forsan Water Sports Centre website.