Five-star hotel restaurants, move on over – a restaurant curiously named BU! has blown your Friday Brunch out of the ball park!
Like a boss, the culinary genius behind BU!'s extravaganza in Abu Dhabi is Chef German Huerta.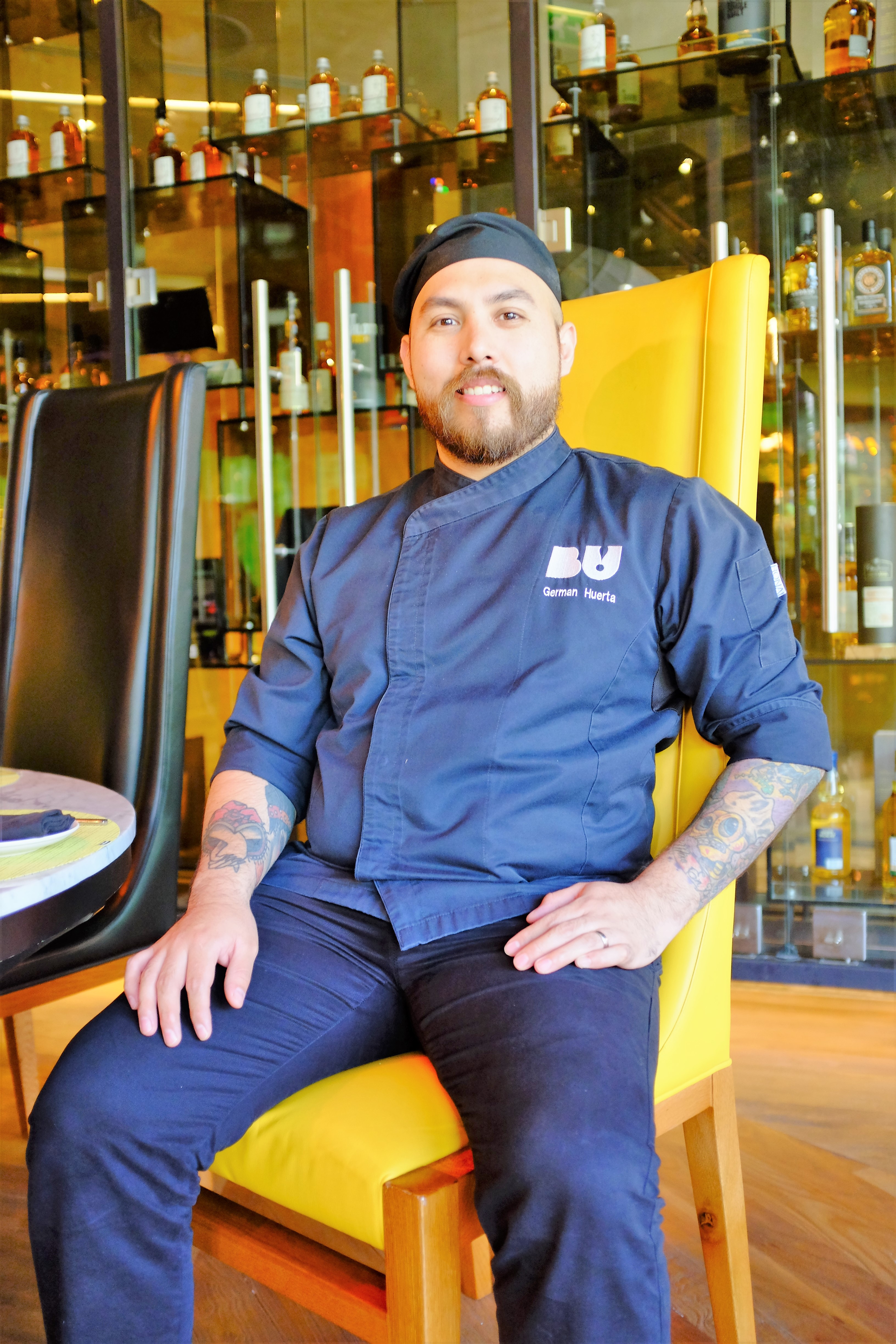 A Mexican native, Chef German has concocted an innovative dream of a luxurious Friday Brunch like no other. And he keeps on inventing and exploring, and adding to his arsenal of fine-dining samba.
In a nutshell, BU! takes you on a culinary journey of Latin American inspiration, with various packages in relation to drink choices.
Just to explain the scope of this epic brunch, we began at 12:30 and left at 4:00, and the other diners were just starting to dance to the live music…
Let us start directly with the delicacies, leaving the equally fine ambience for later.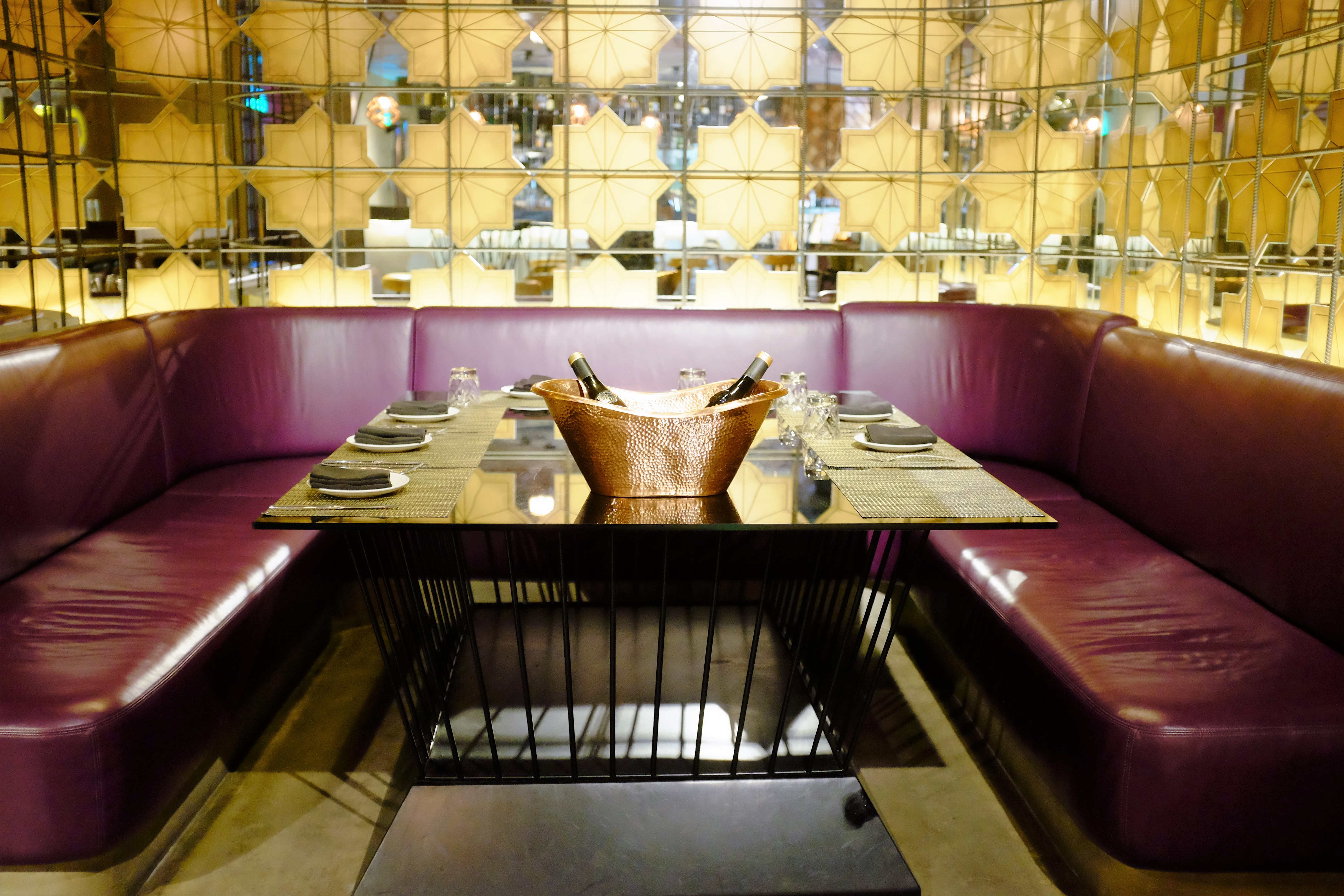 The dining experience is based on waves of tasting morsels that arrive to your table; each of them carry their own story and history, presenting the diner with their unique tastes on the palate, and teasing emotional responses to the variety of flavours that magically and playfully combine and contrast, and tug and pull, and interact with your sense of taste as if you were attending a symphony concert and Chef German were the mad conductor in the kitchens!
And the presentation of each dish serves as the introduction to what will incrementally be one of the most exciting meals of your life.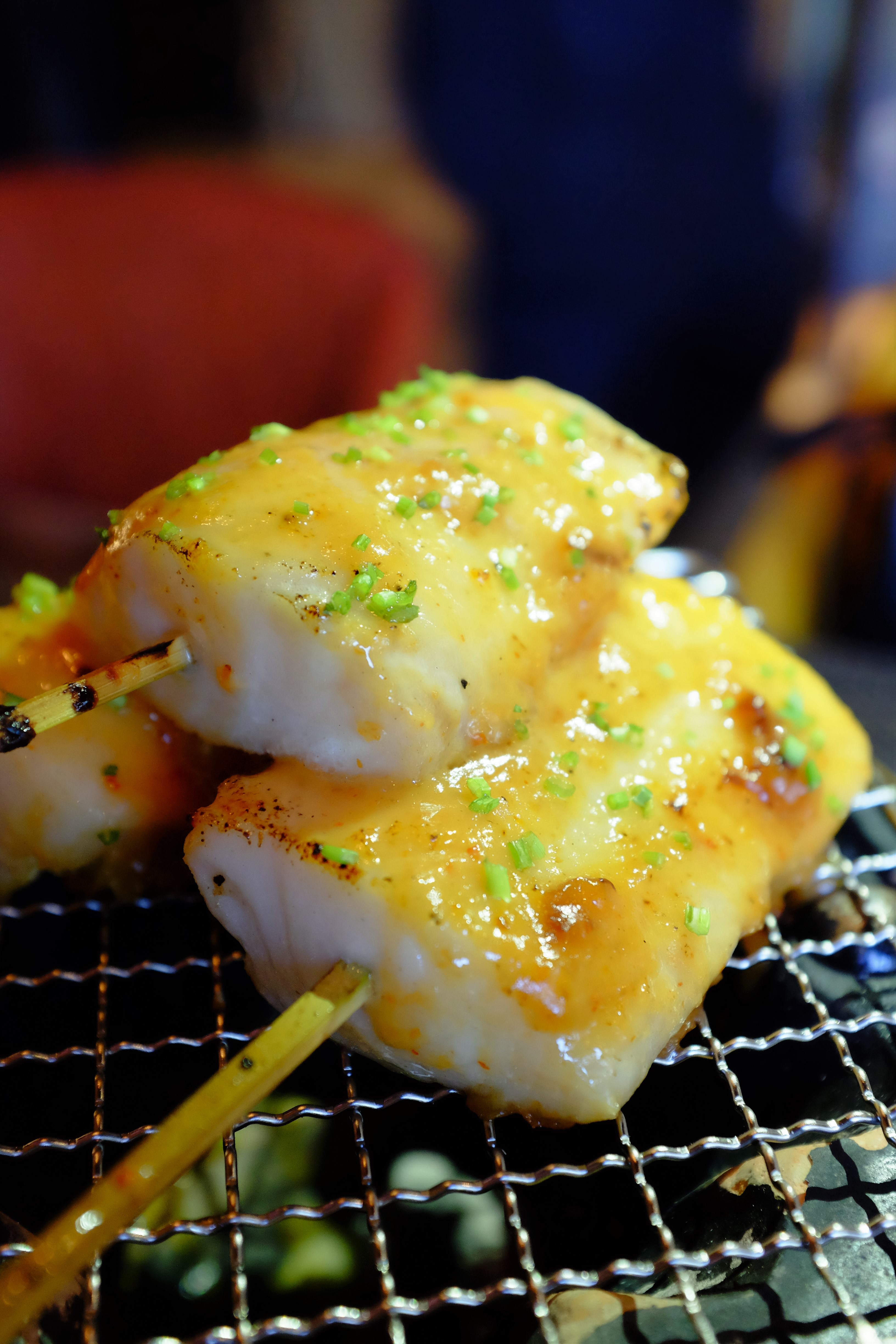 Above, one of the innovations being prepared for the September launch of the new menu, which we had the privilege of tasting in advance: extremely fresh Black Cod is very delicately paired with a Miso sauce, and presented at the table on a live-cooking charcoal grill.
Exquisite, the flavours have depth, and the ginger hints through with time – extremely fine in taste, and totally delicious!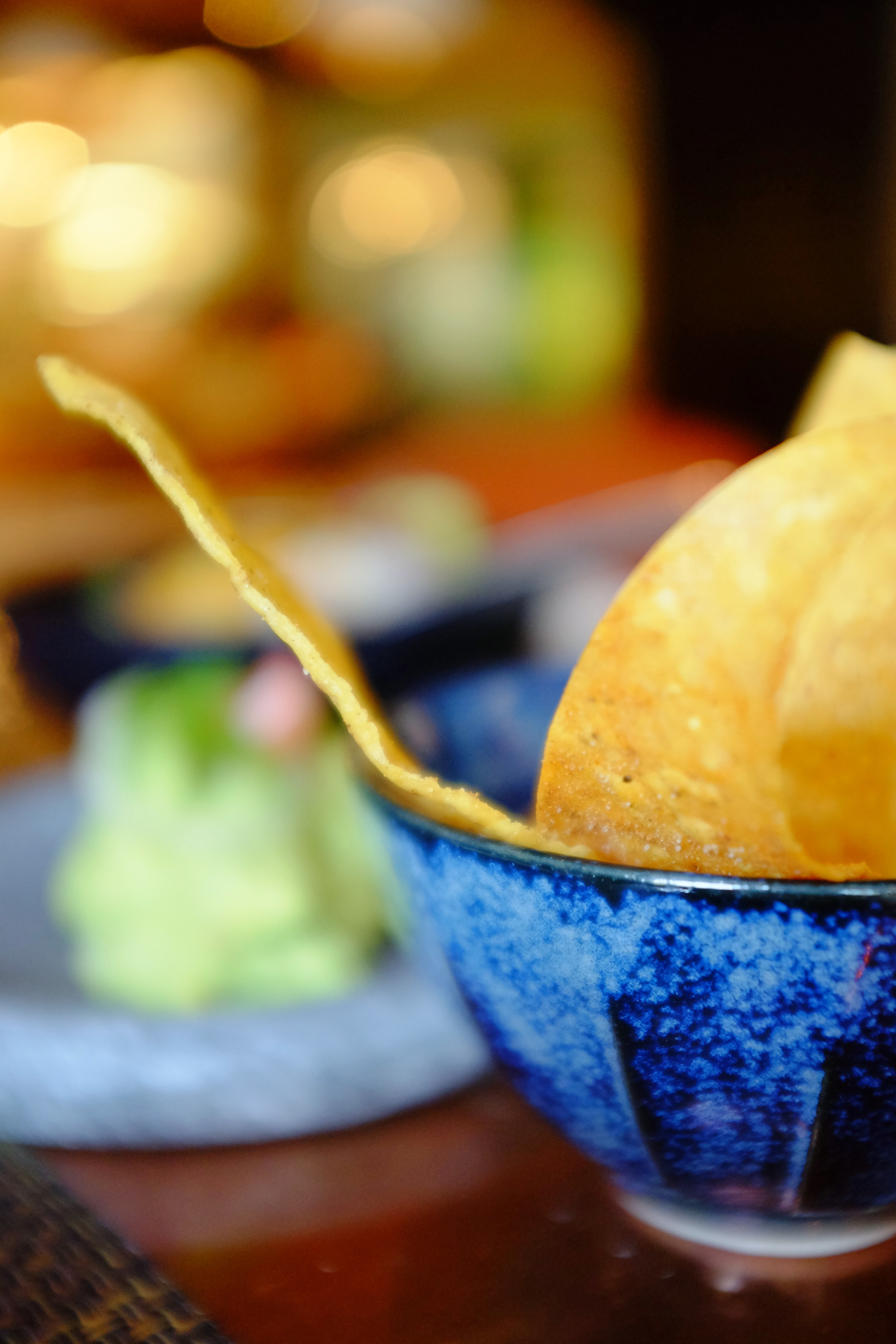 Other dishes rolled out of the kitchens while we enjoyed the live Columbian music.
Traditional Latin american favourites, on tastebud steroids!
Tortilla leafs with fresh guacamole, potatoes with a gentle drizzle of chillies and chimchurri, and a surprising salad explosion pitting sweety citrus blends of several fruits against a bitter undercurrent of greens – amazing gastronomic fireworks!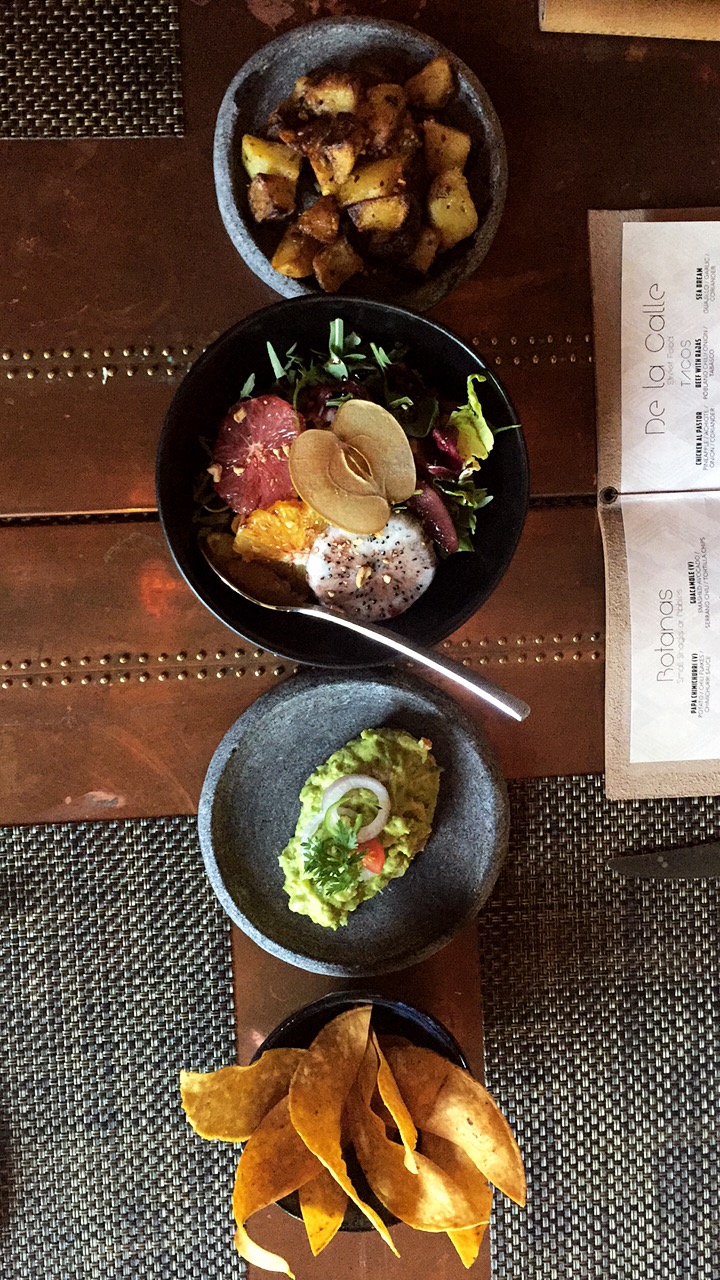 Followed by a cacophony of seafood morsels, each of them competing for your deciding which one tastes best; but you really can't decide, at each mouthful declaring: "This is the best one!" only to immediately change your mind as the next forkful arrives!
And then your server trumpets in a trio of tacos: tender beef, chicken, and fish.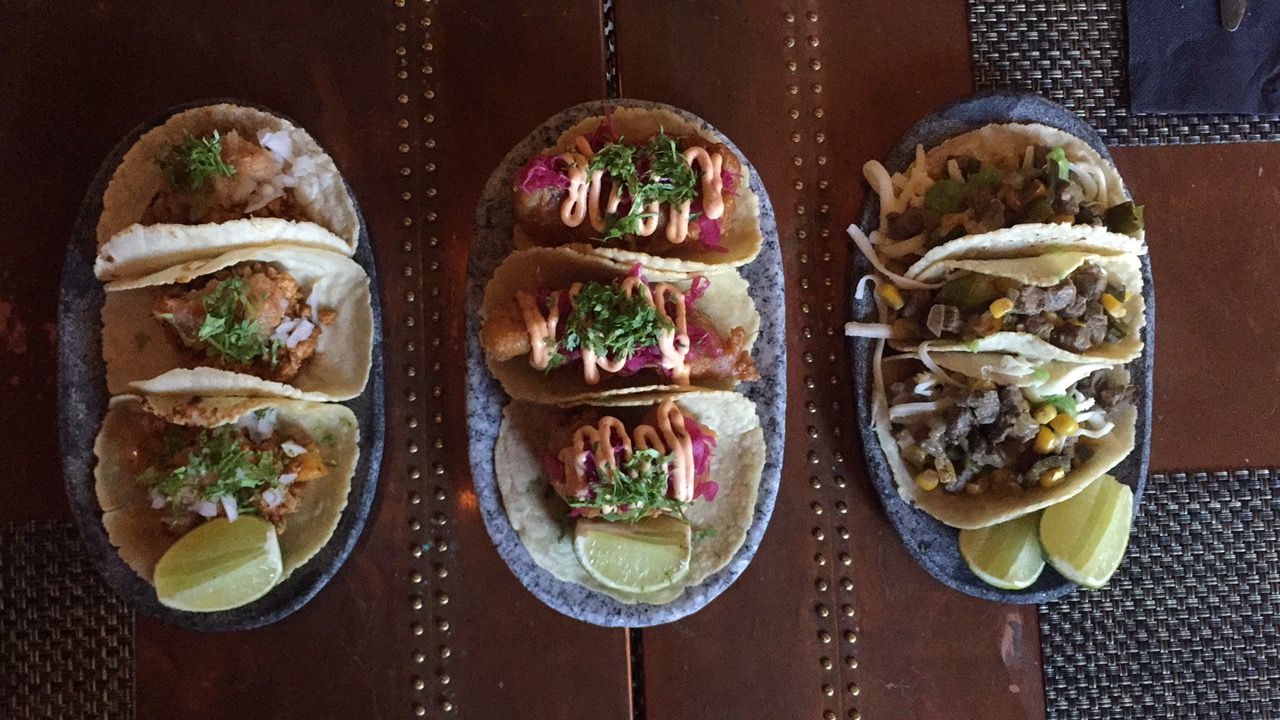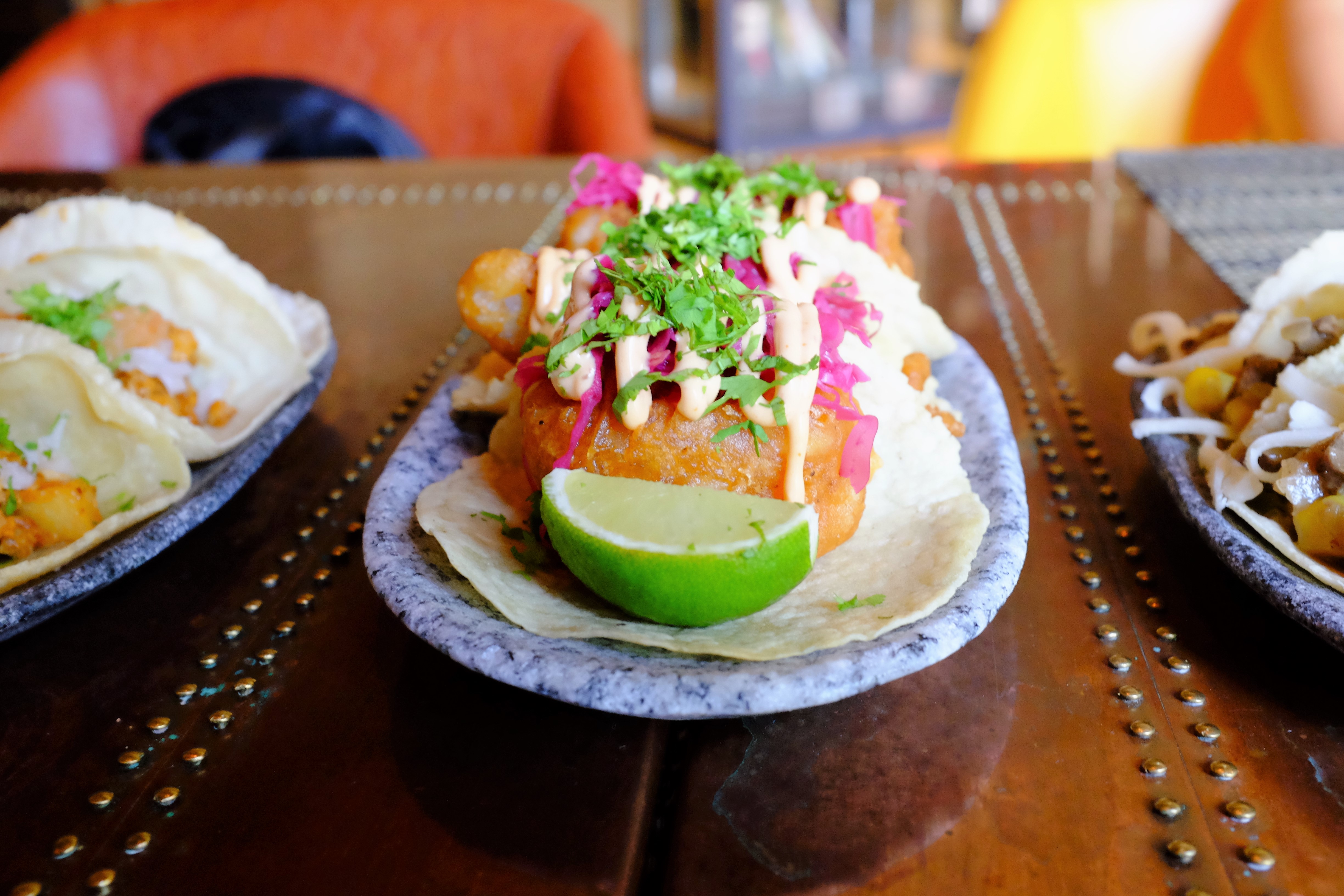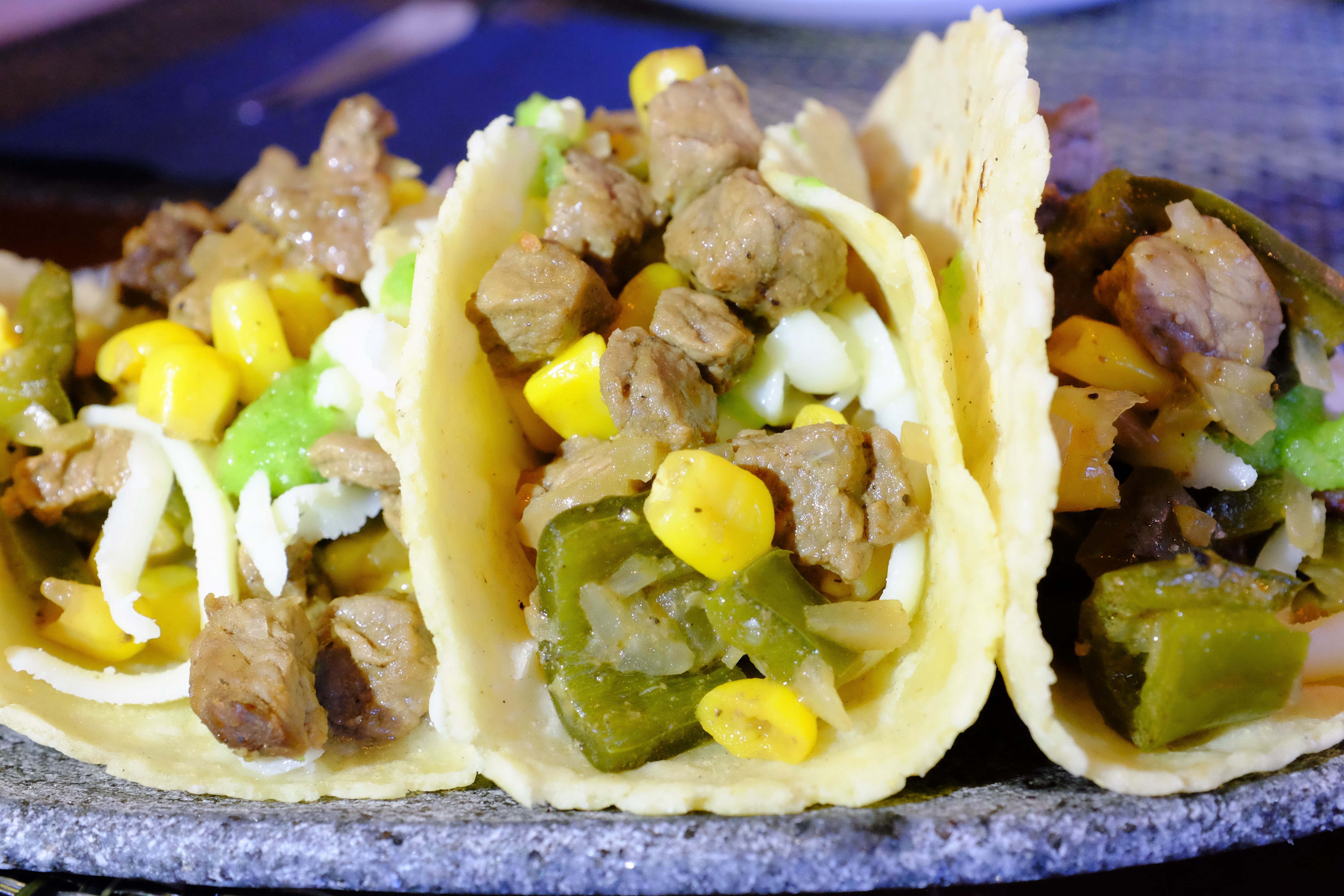 Then the curtain lifts on the grills!
Then the parade of delights turns to simple cornmeal pancakes, known throughout South America as Arepas – they are slit horizontally and stuffed with duck, beef, and corn fillings.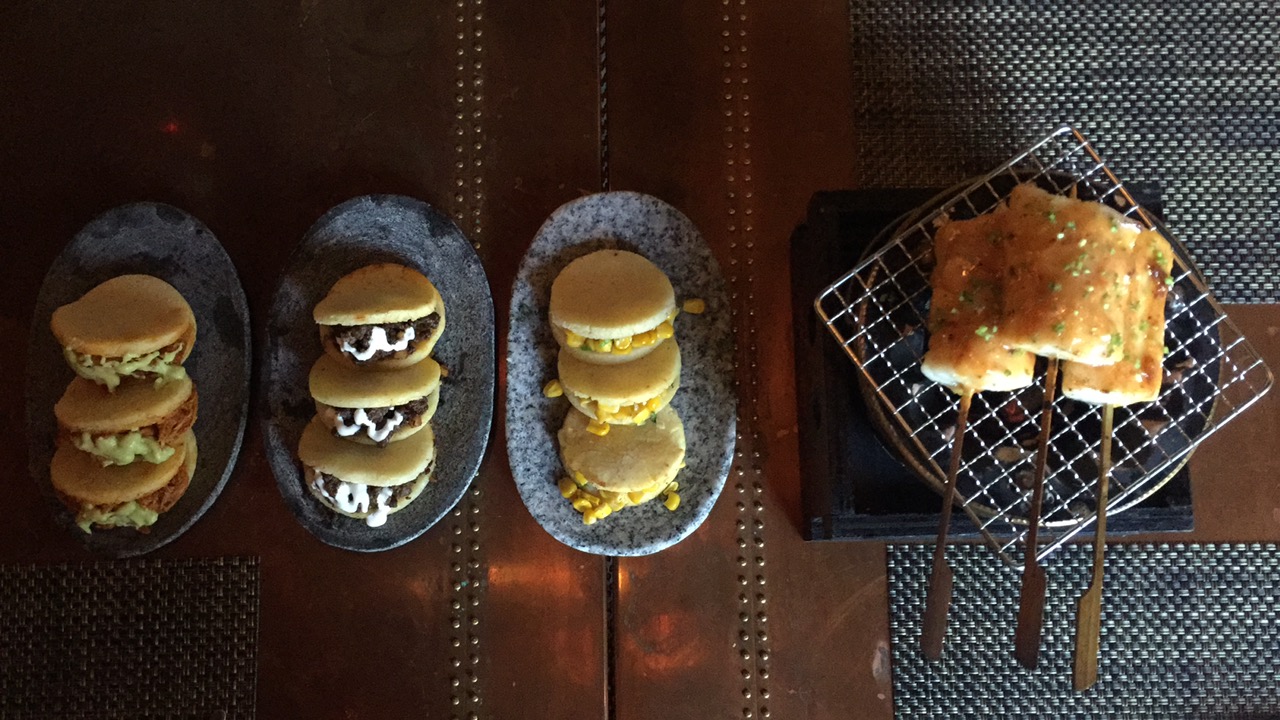 And just when you think the Chef must need a break, your server informs you it's time for the Main Course!
I will not continue with the description, so that you can swap this virtual explanation for a real meal at BU!
And let me not bore you with further descriptions of what is a vibrant and funky locale, also set up for nightlife, and sporting even the extra dimension of a large outdoor terrace for the cooler months.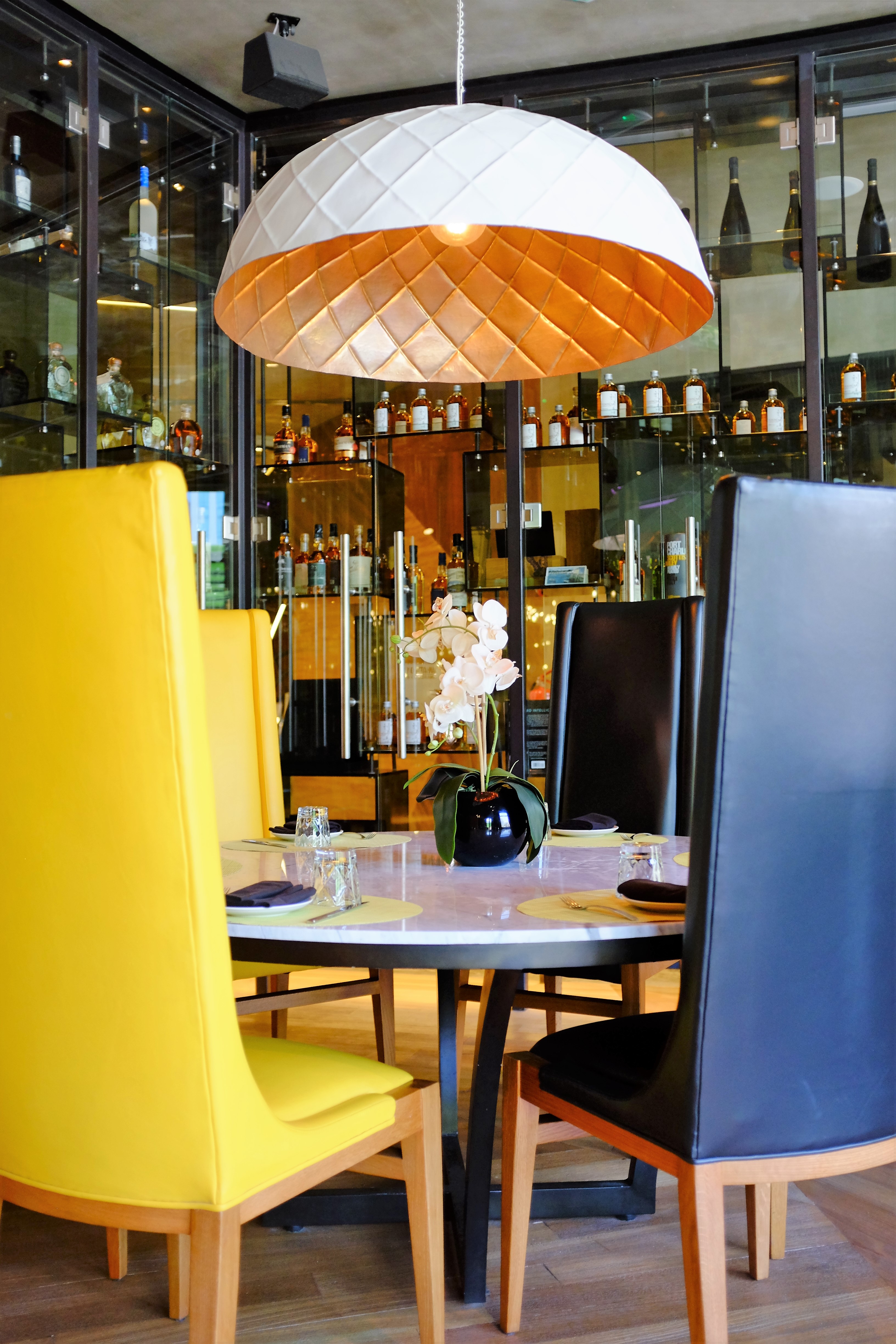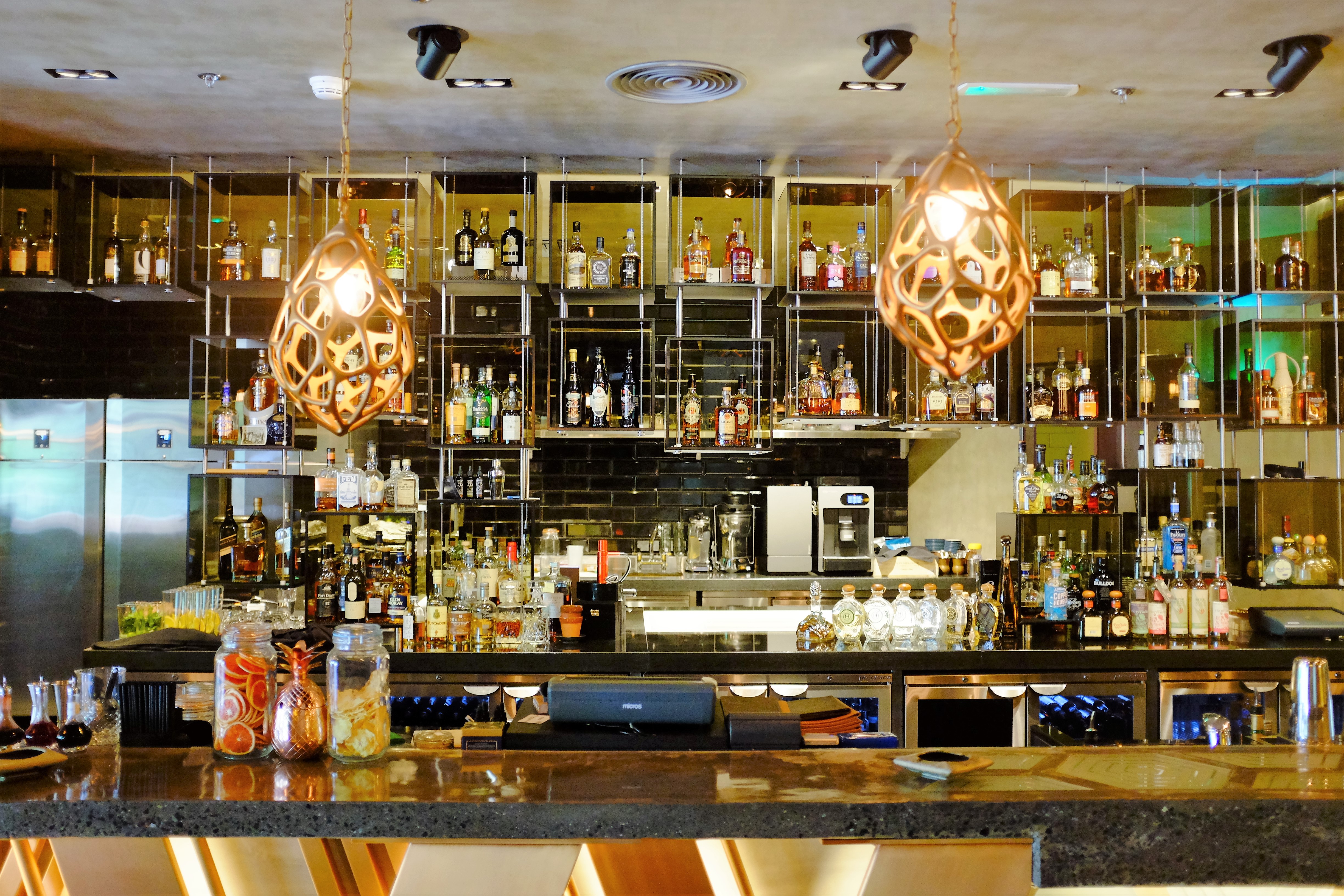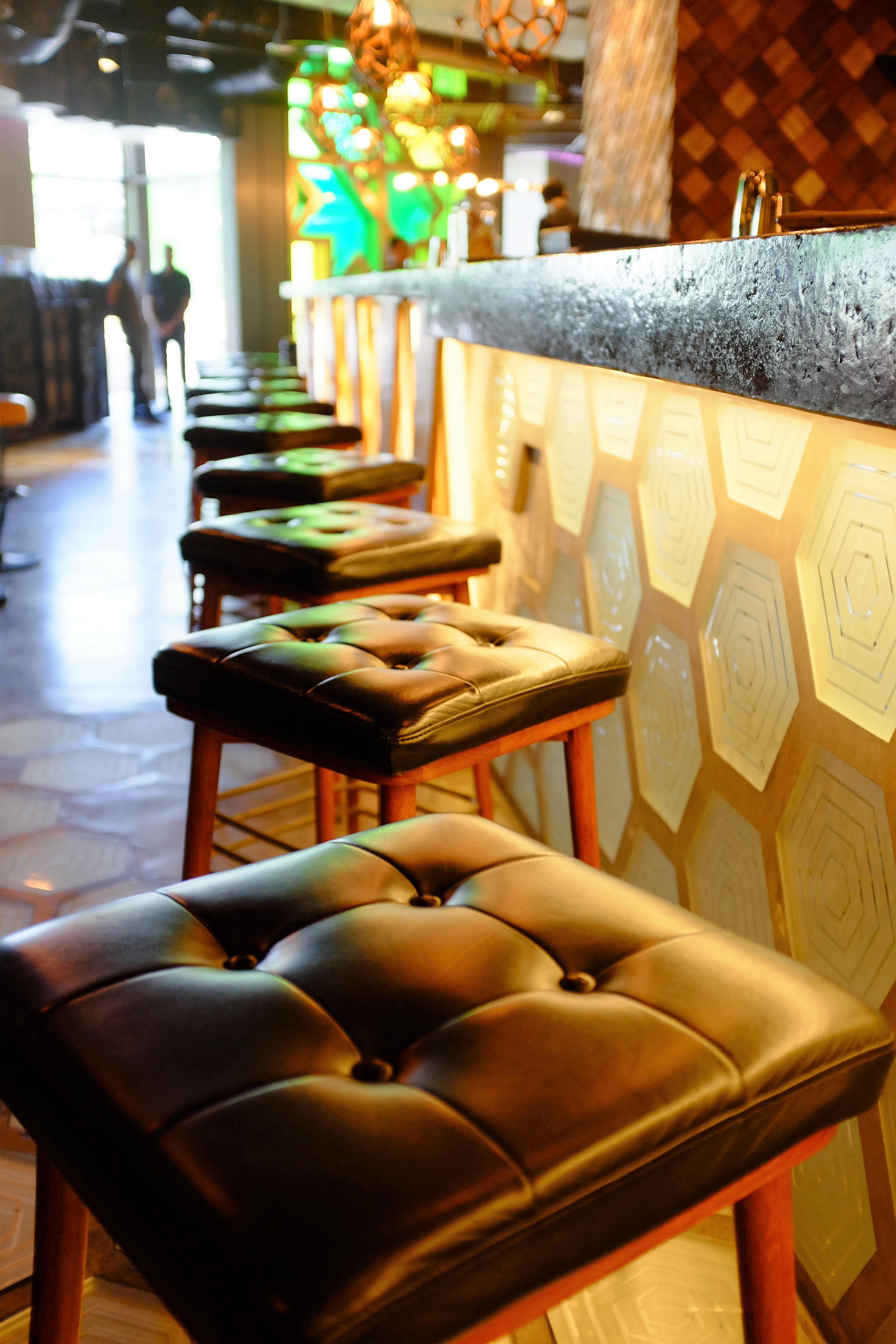 To conclude, with a prodigious Friday Brunch, this independent restaurant presents Latin American cuisine at fine-dining level, and brings Abu Dhabi a truly remarkable culinary experience second to none.