Welcome to a really cool place!
Sky Lounge Thirty One, on the panoramic 31st floor of the Grand Millenium Hotel in Abu Dhabi, is an interesting blend of futuristic viewpoint over the city, funky sheesha nightclub, and Arabic restaurant… and more!
In fact, the menu is expanding its selection, a belly-dancer is fast on her way, and talented oud musician Bassam Khalifa performs there!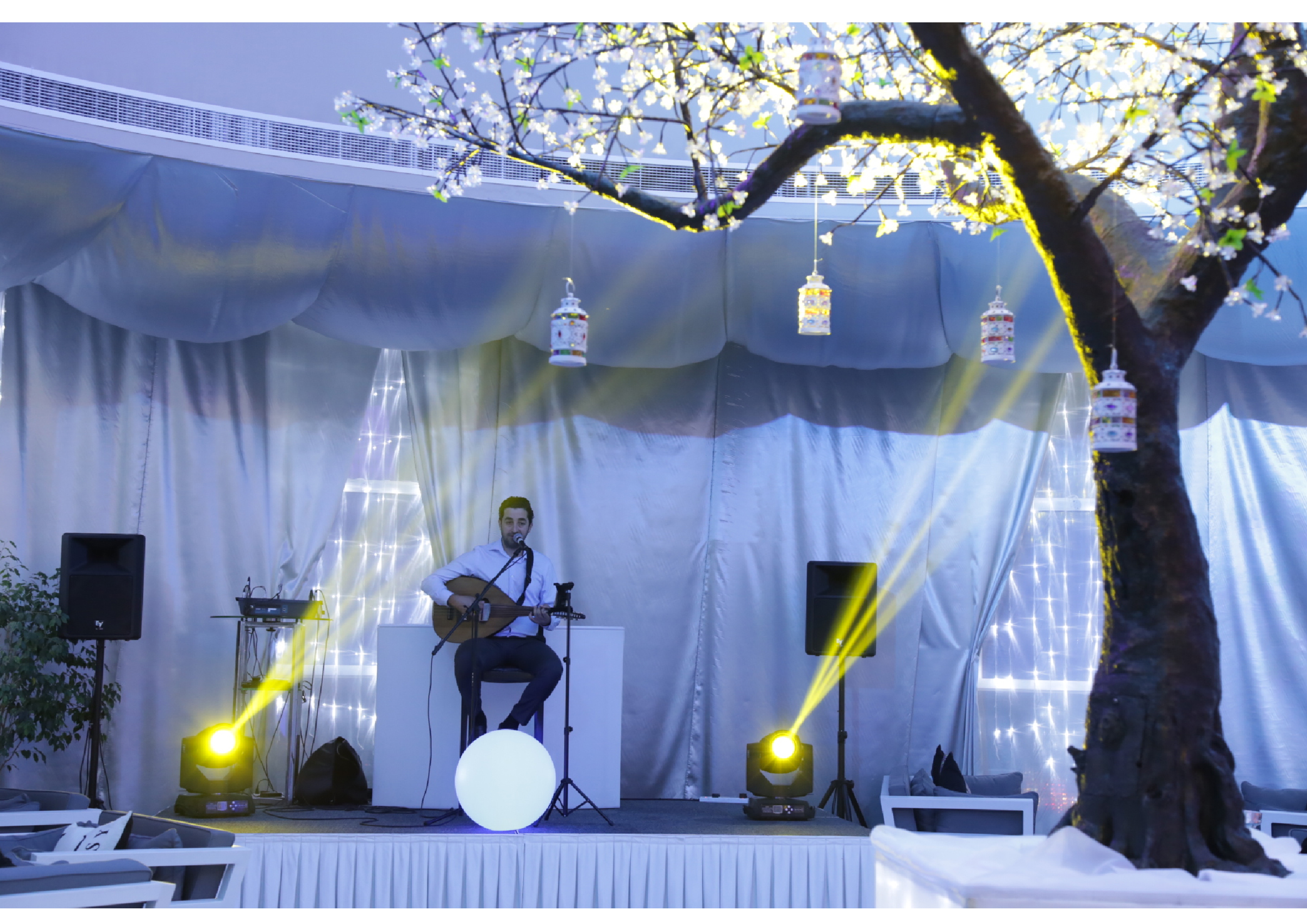 But besides the chill interior design, and the astounding views over UAE's capital city, the Arabic food is served on nifty trays…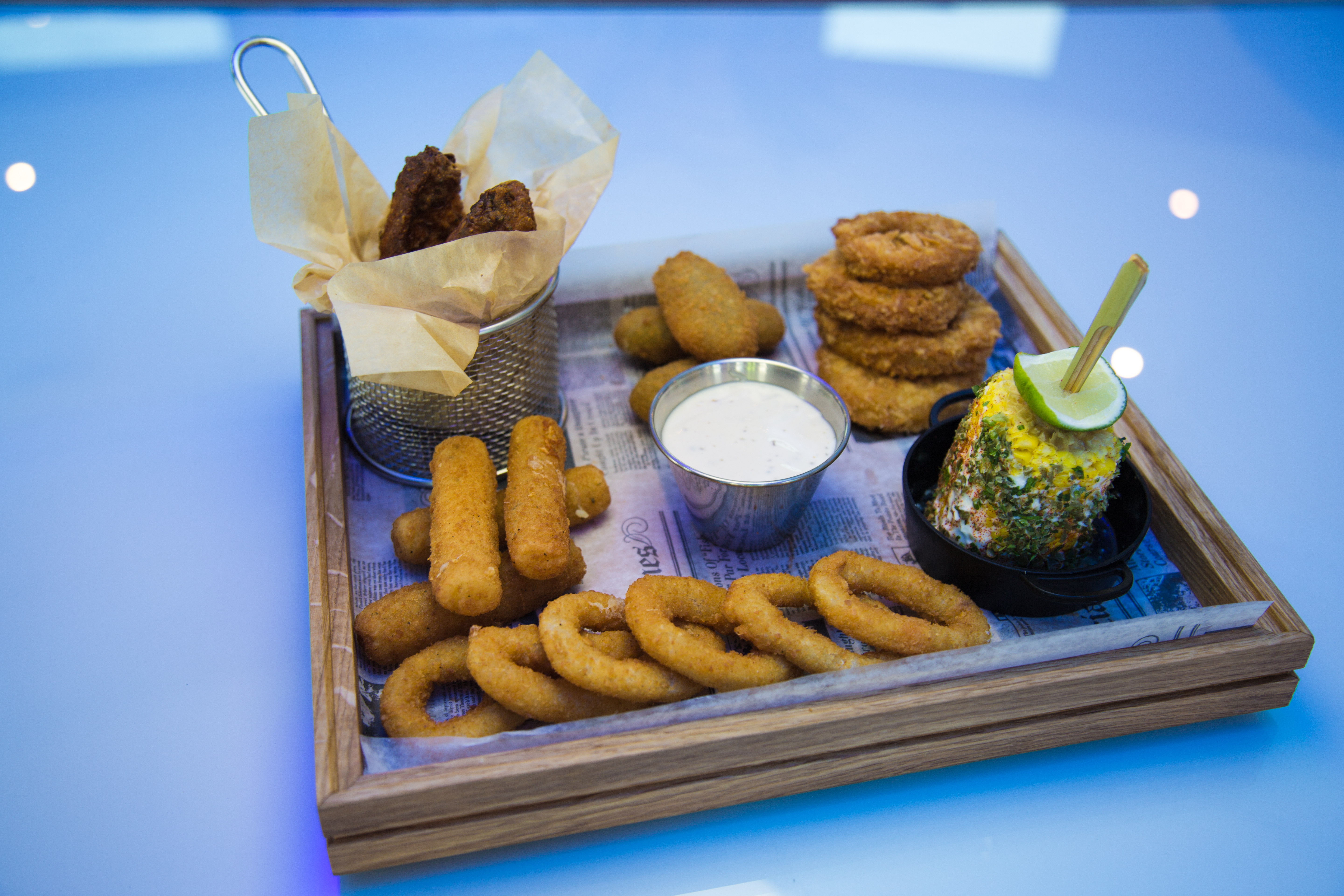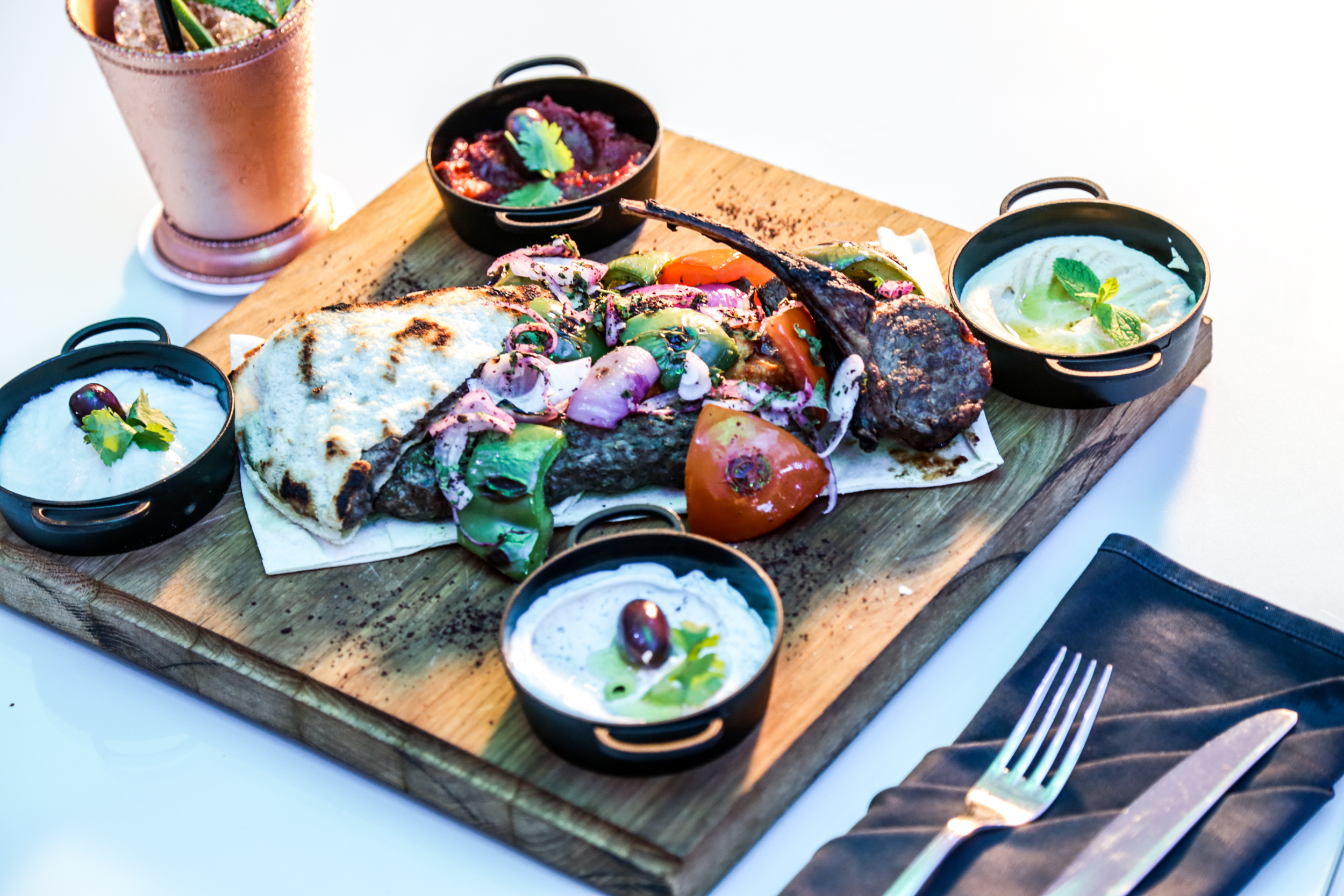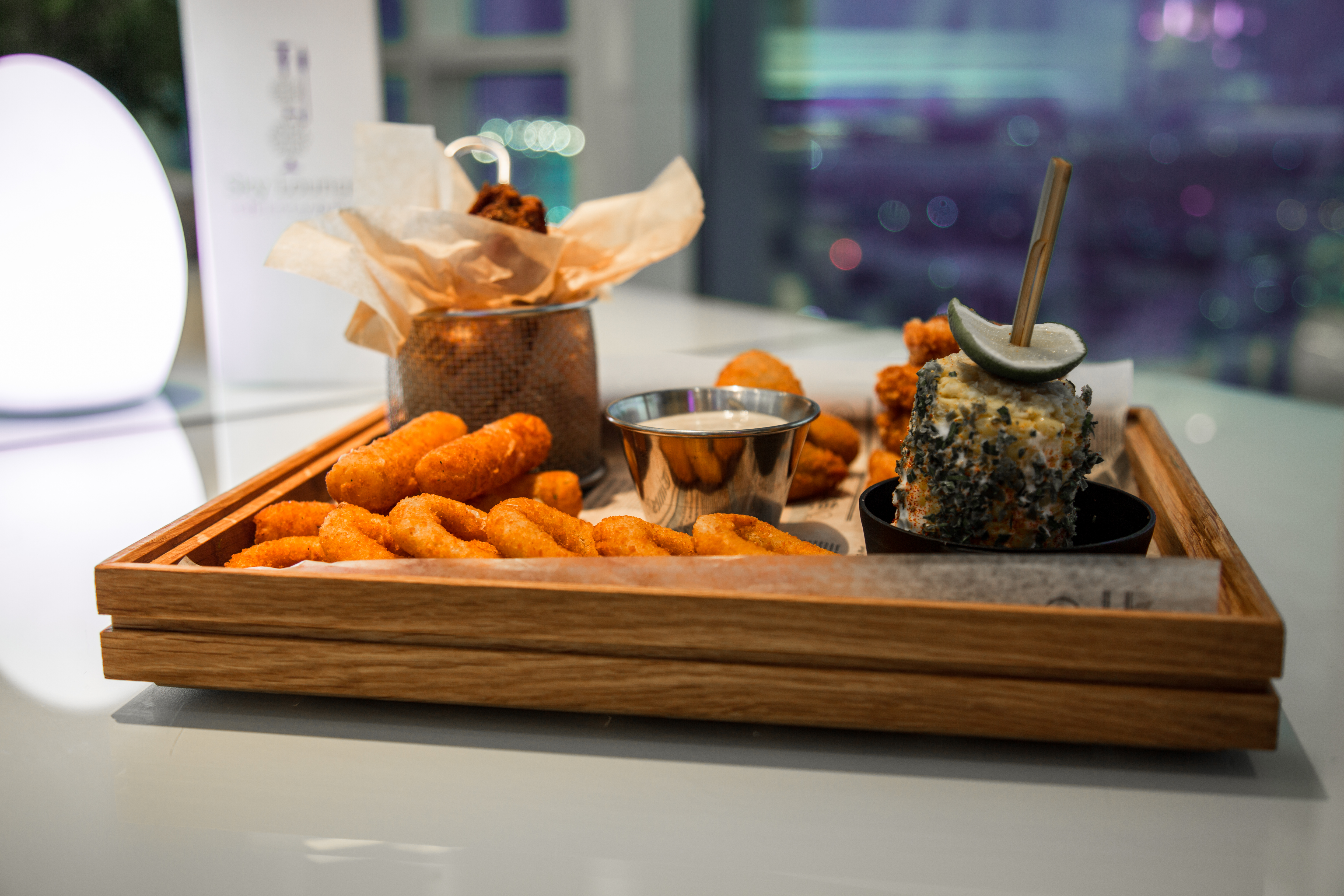 Warm and cold mezzeh, and the Oriental Grill make for a satisfying dinner, if you're hungry.
If not, just chill!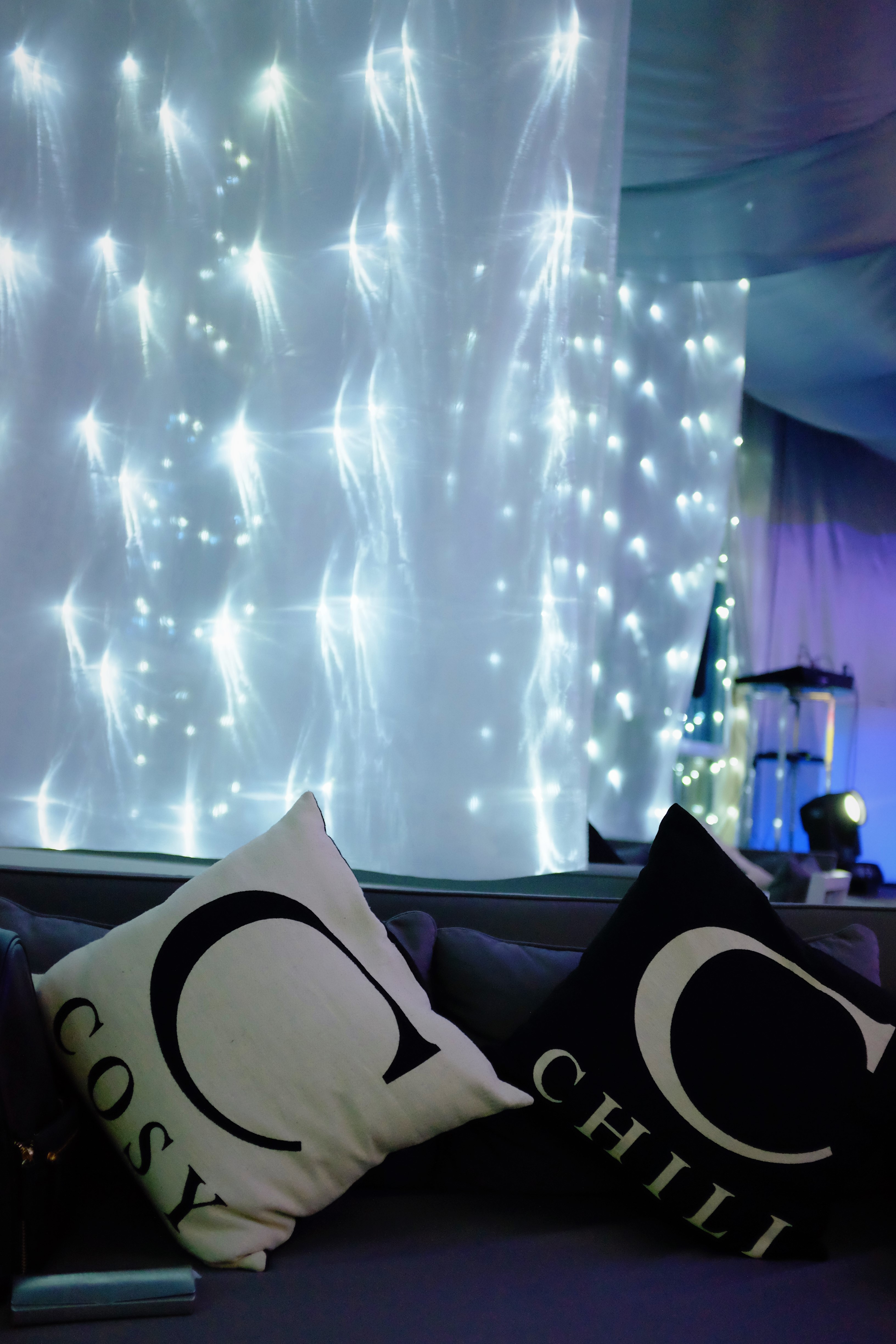 We were glad there was no loud blaring music, as happens in many night-time oriented places – in fact, Sky Lounge Thirty One is to enjoy with friends, in lively group conversations, or private whispers in one of the many private corners…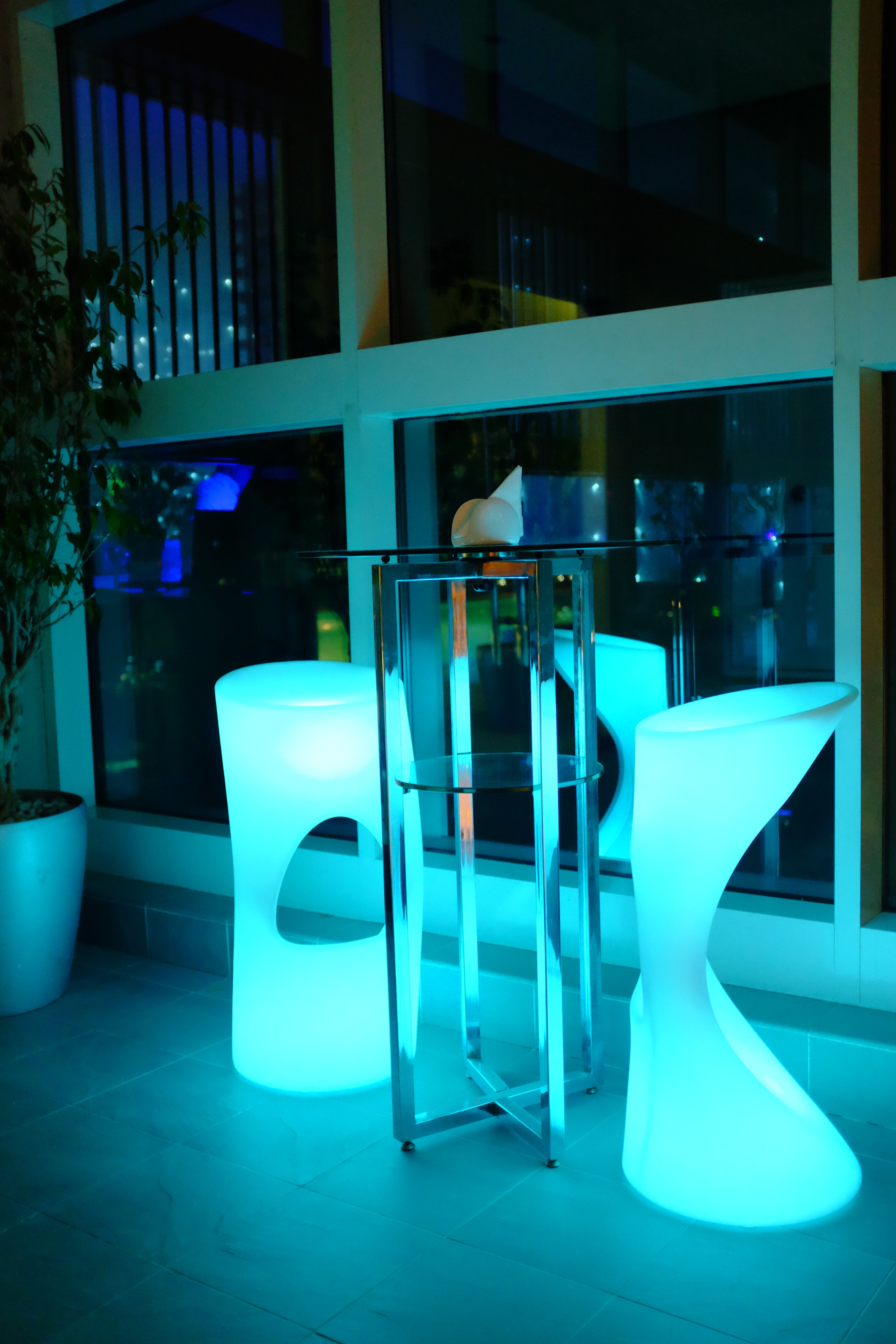 In a nutshell, it's a bright and airy space, and that is conducive to alert relaxation – and contemplative sheesha!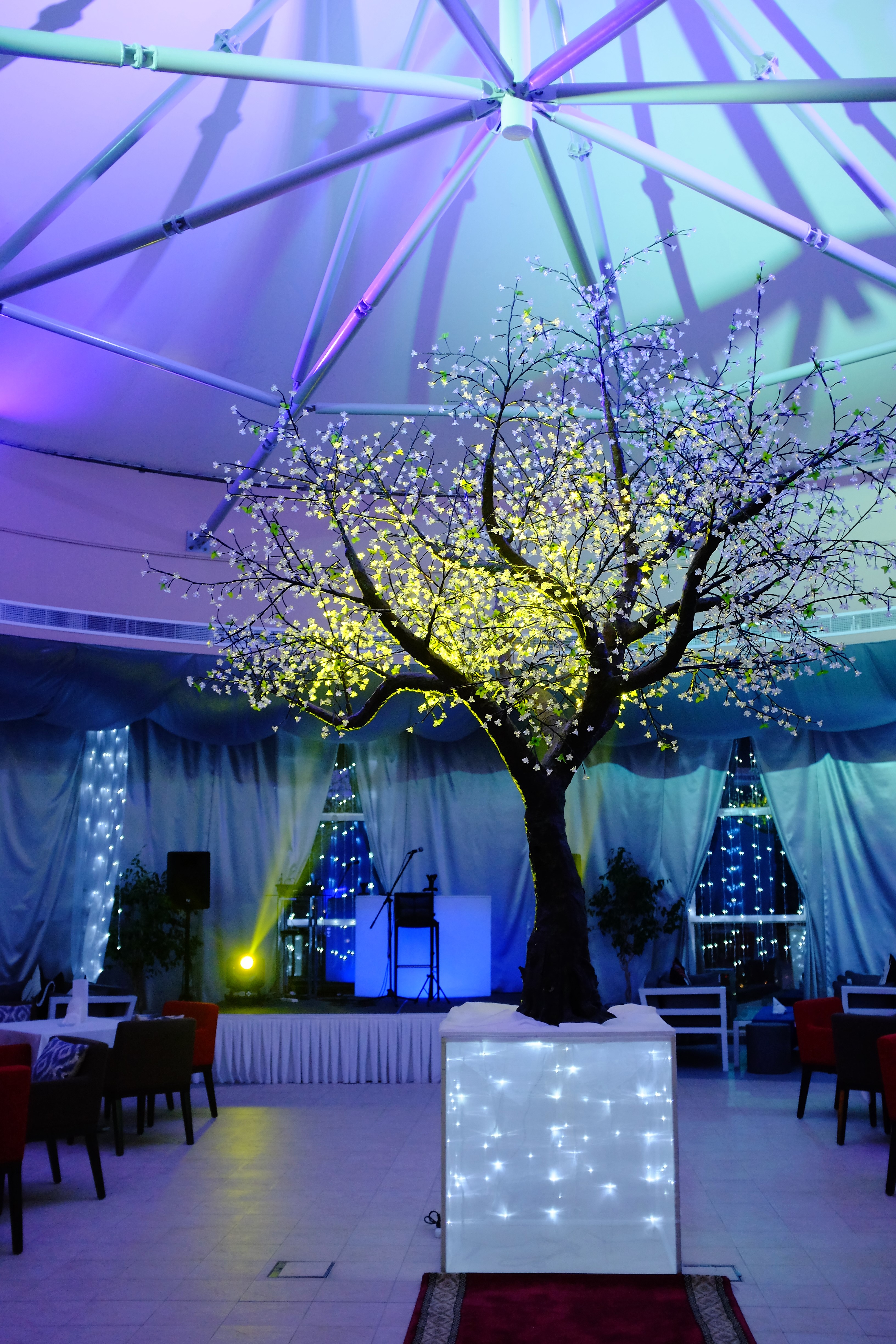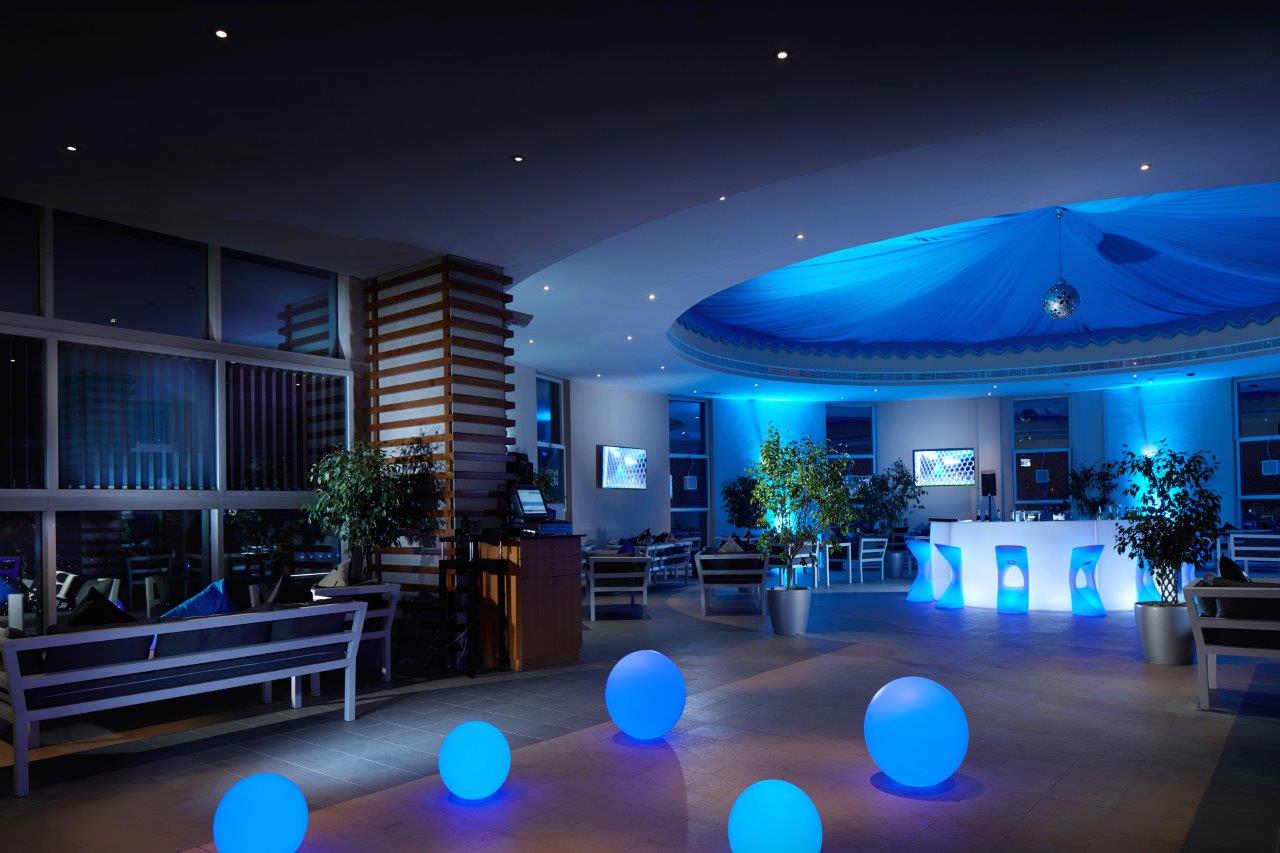 Quite happily, I can report that the ventilation is excellent, helped also by the high ceiling, and the sheesha from neighbouring tables is hardly discernible – which is great while nibbling on delicious snacks!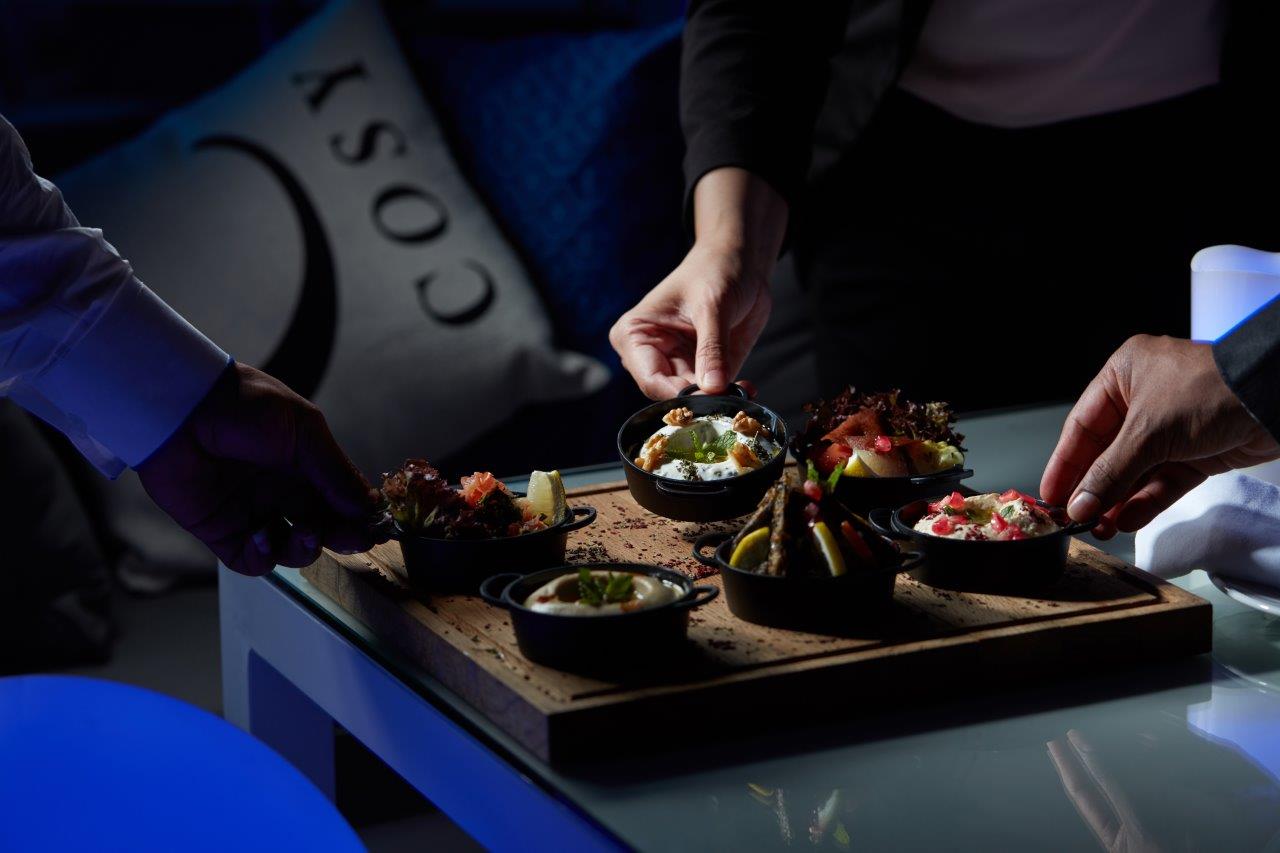 Desserts were also delicious, and the selection of drinks is excellent!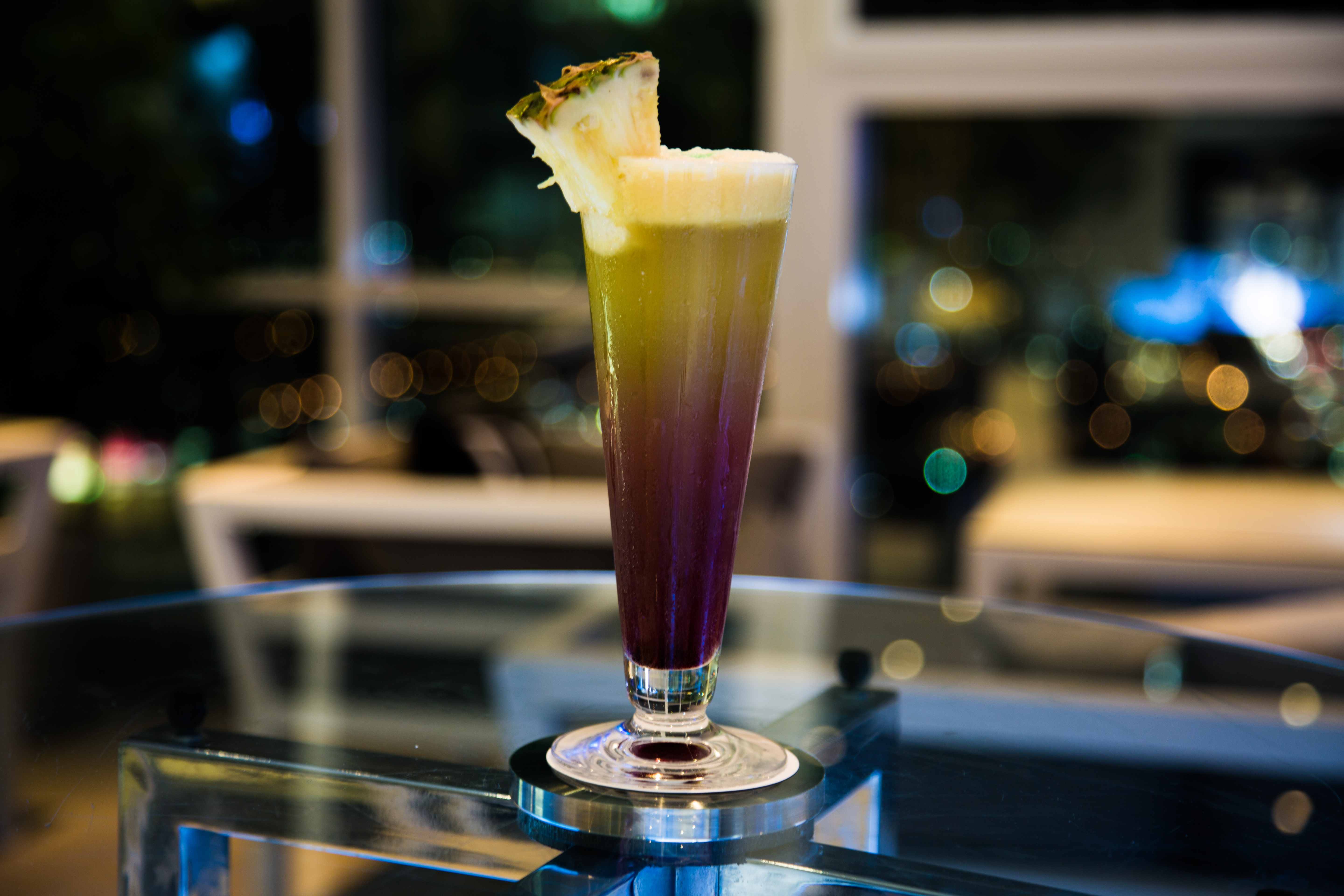 Overall, a delightful locale for an evening out, with a view second to none!