At one end of the restaurant you sit here in a traditional atmosphere,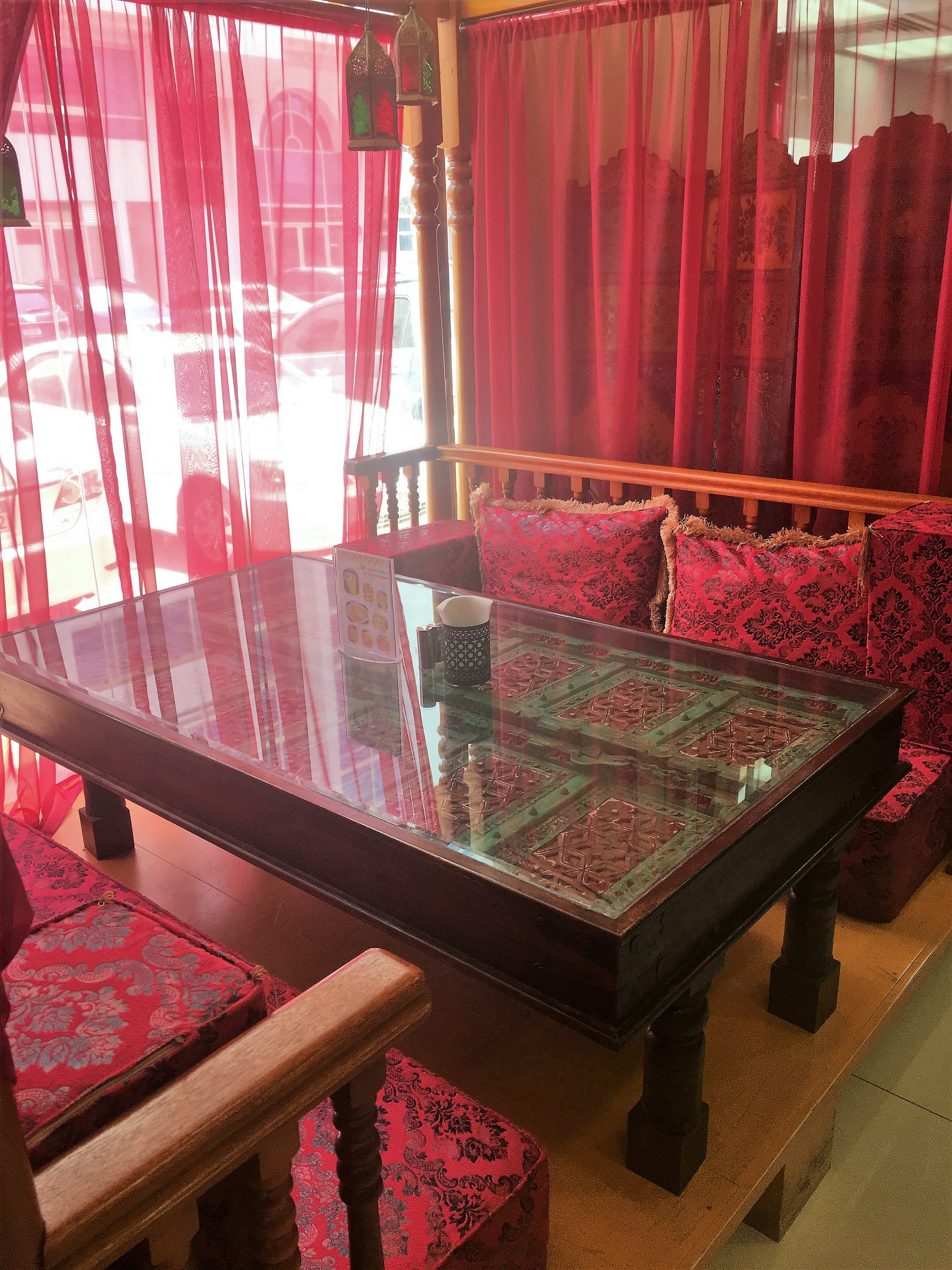 and at the other, you sit here surrounded by modern decor!
But everywhere in between you will find exceptionally delicious Indian vegetarian dishes!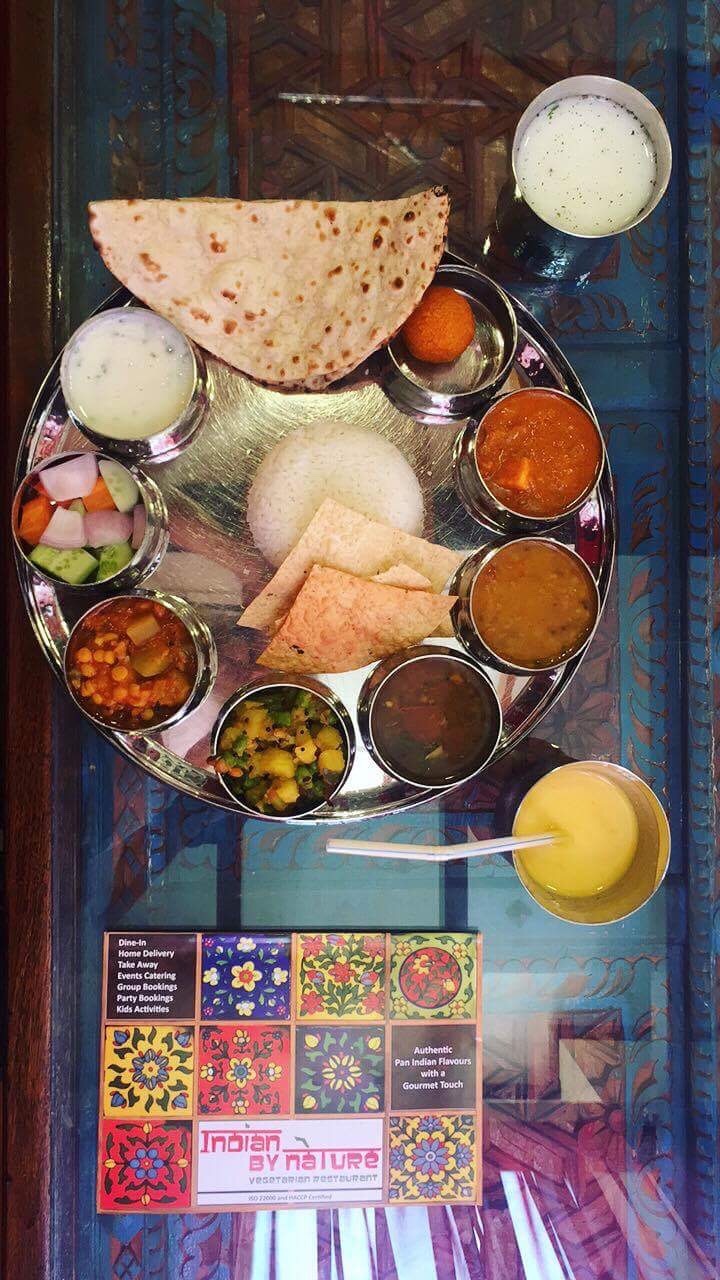 Unlike other Indian restaurants in town, Indian by Nature has brought in different Chefs from the seven main regions of India – so both the variety and authenticity is extraordinary!
From North India, Karnataka, Kerala, Maharashtra, West Bengal, Andhra Pradesh, and Gujarat, the listing of regional specialties reads like a school geography test!
You see the Chefs feverishly at work through the open kitchen layout – also a rarity – and the busy kitchen is spotless!
From common dishes such as the puri below (but nothing common about how Indian By Nature prepares it!)…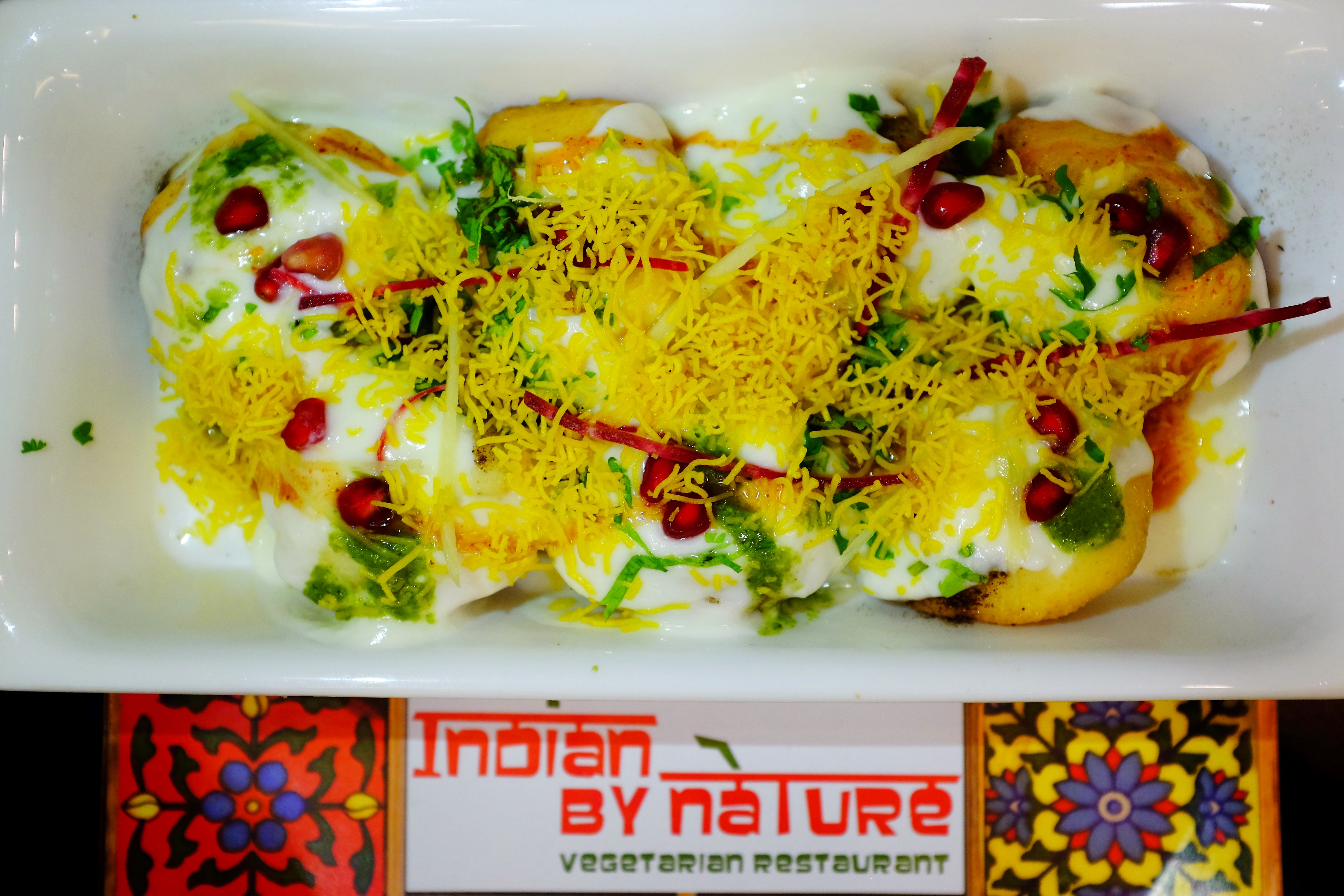 …to more elaborate niche dishes such as the Broccoli aur Mewa Tandoor Tikka pictured below, the quality and taste is exceptional.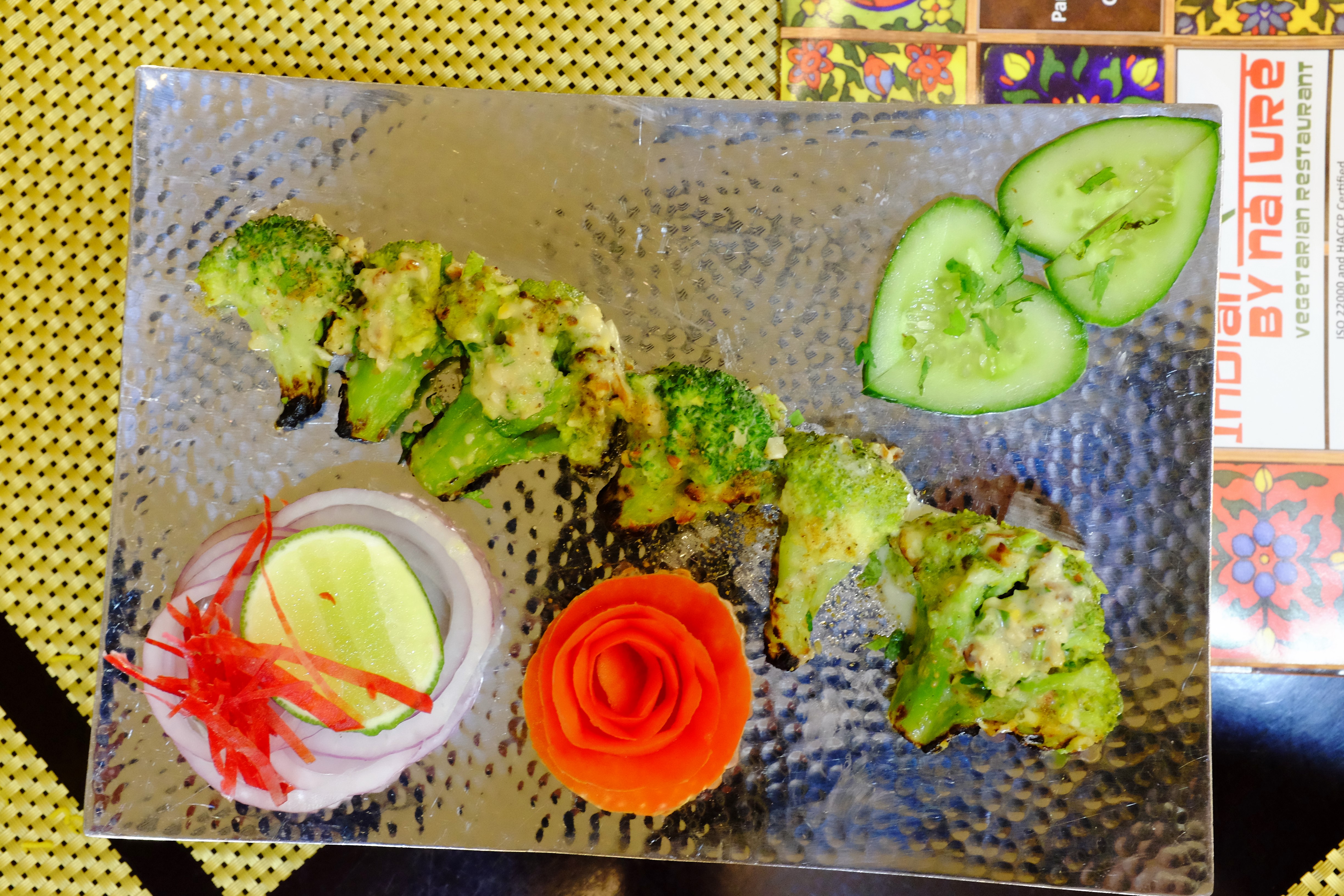 Curries to suit all preferences!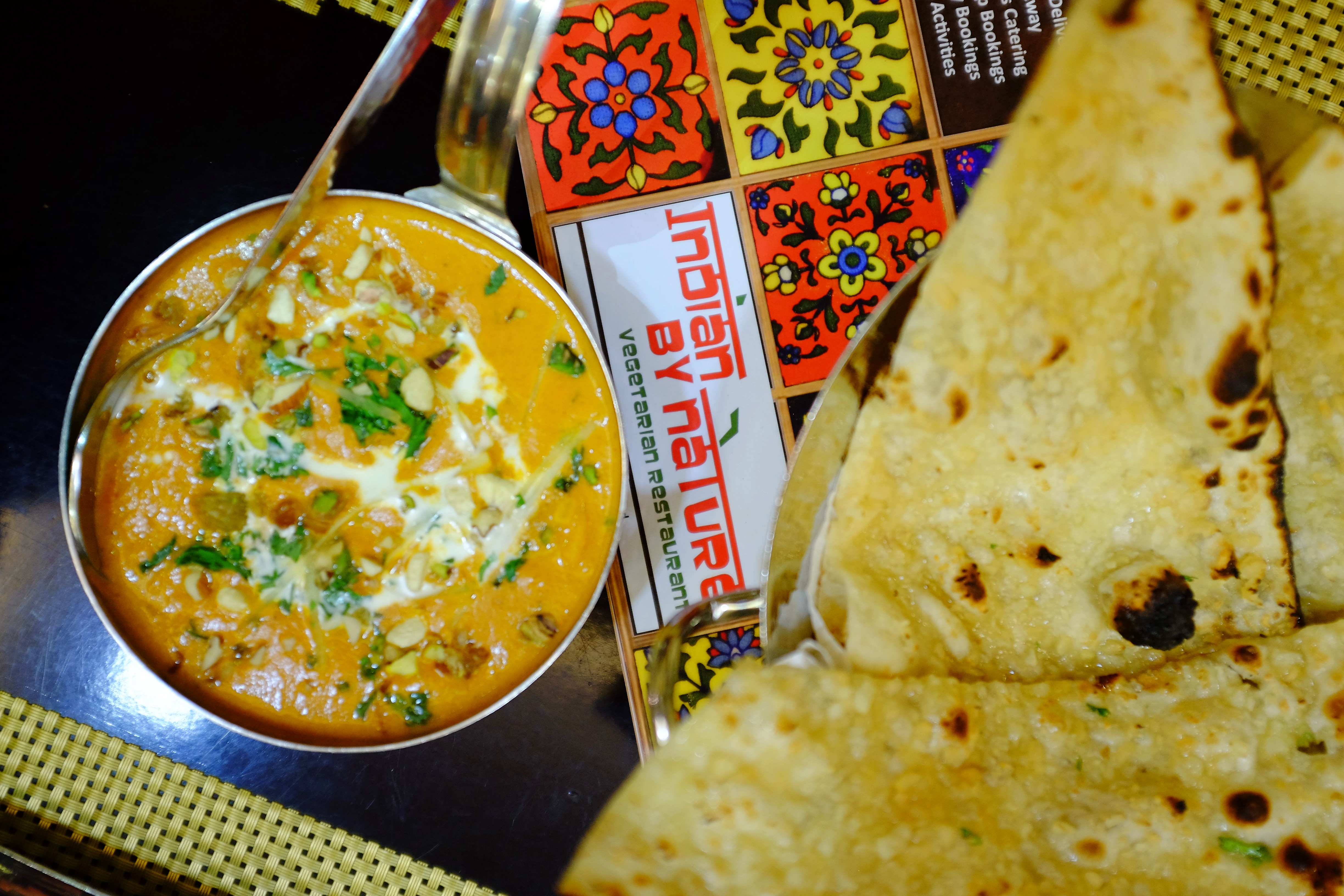 And even the humble thali becomes a culinary celebration at Indian By Nature, with your choice of a Light Thali, Mini Thali, two Grand Thalis (Punjabi or South Indian), and the aptly-named Maharaja Punjabi Feast thali!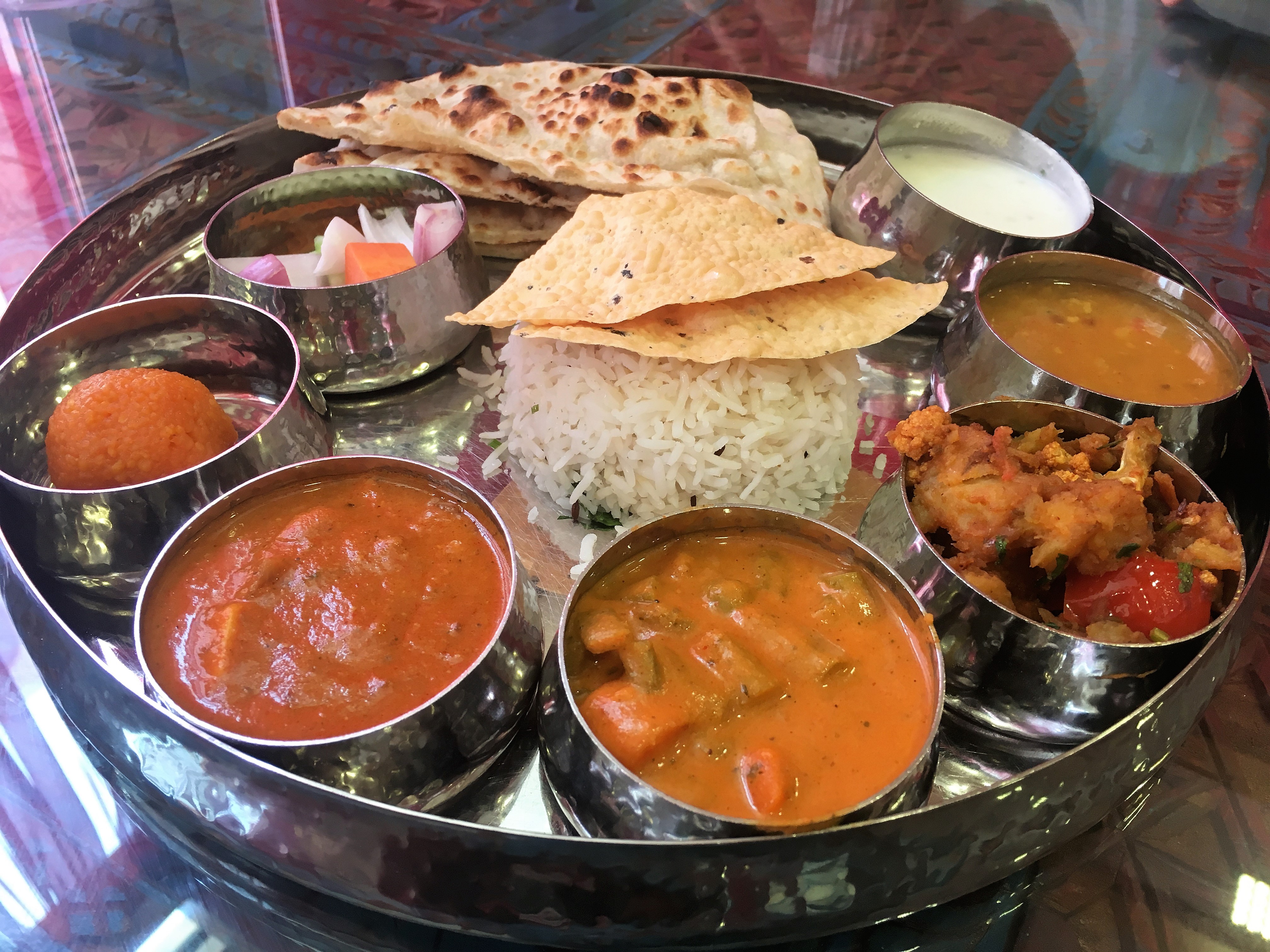 Even a dosa can grow to a metre long!!!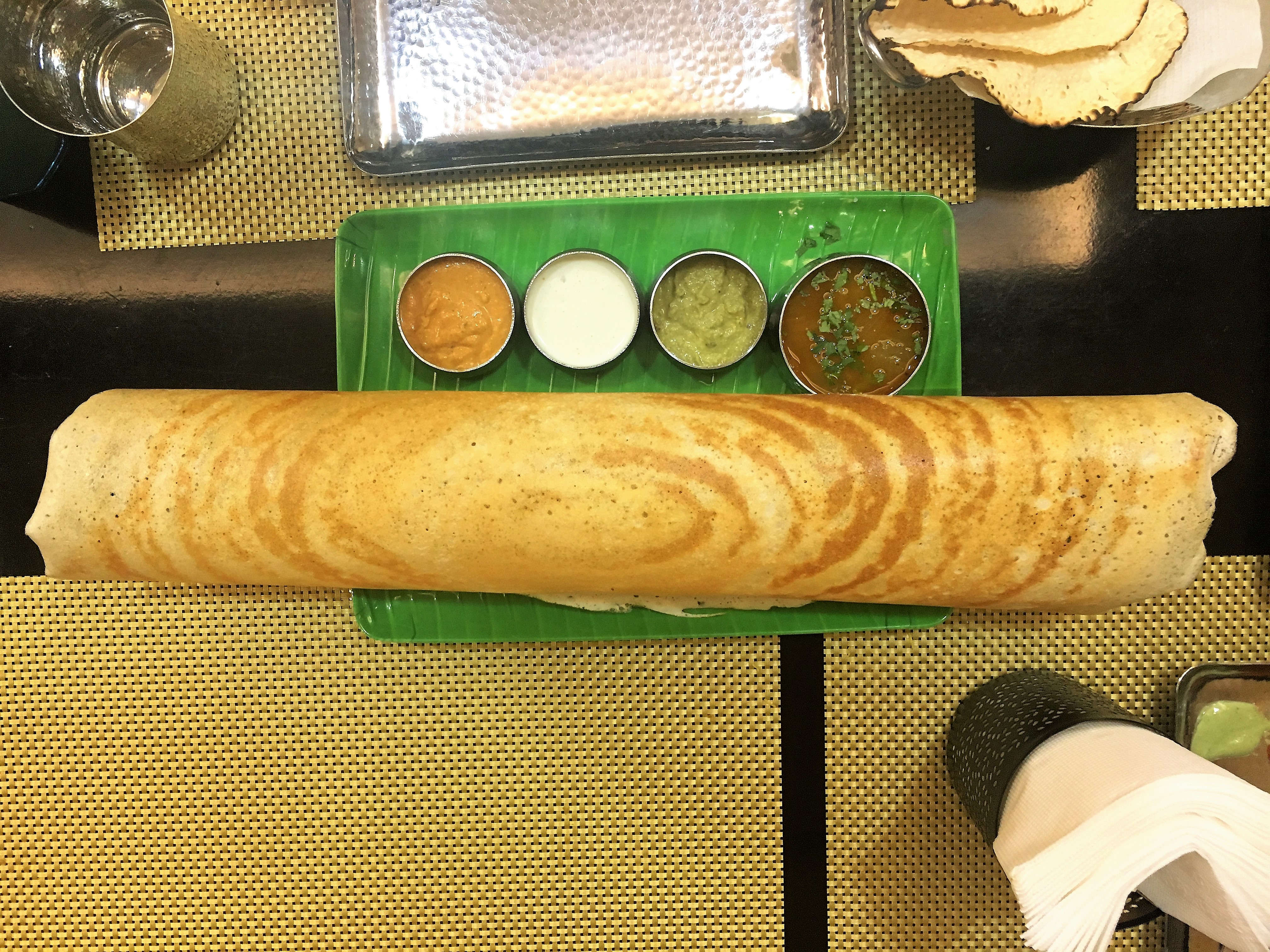 But besides the very evident care on quality and freshness, and the exceptional variety on offer, the real jewel on this restaurant's crown is the absolute deliciousness of the flavors – I will not exaggerate by saying that I felt that the Indian by Nature team could very well be serving as ambassadors to Indian cuisine in Abu Dhabi.
Supremely delicious!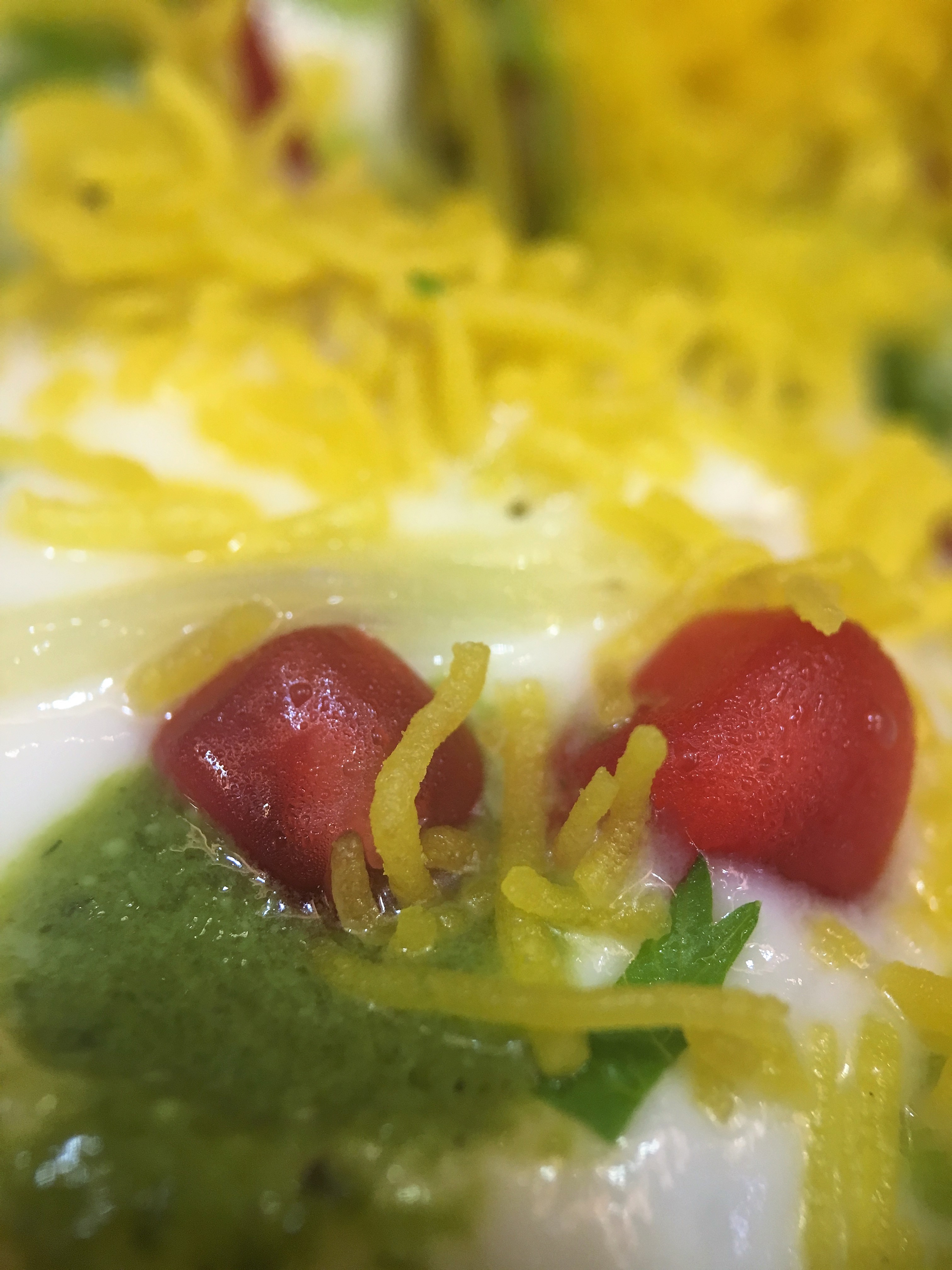 Drinks and desserts were equally interesting, tasty, and even dreamy!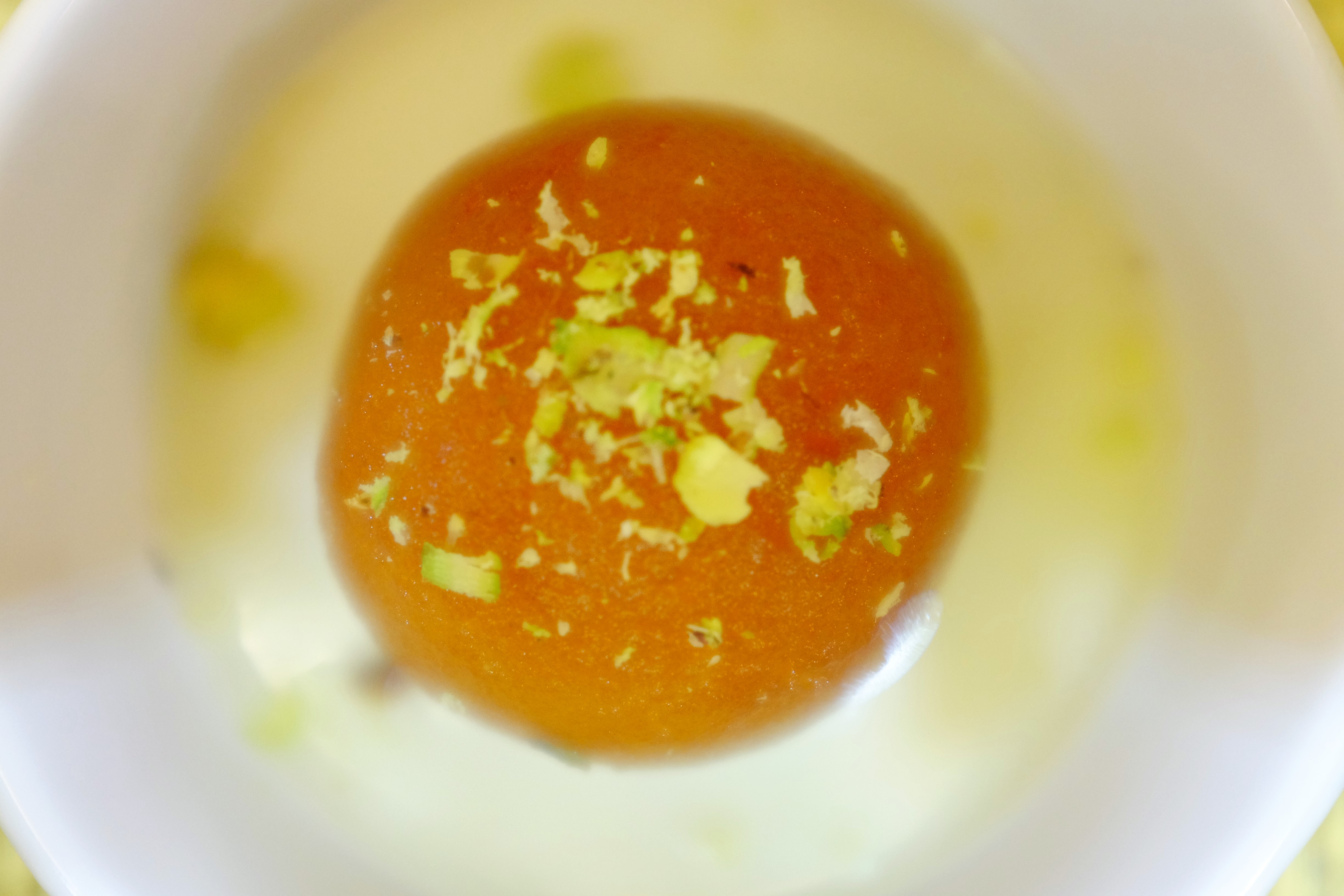 Overall, one of the UAE's finest Indian restaurants – and I didn't even notice it is vegetarian.
If I could find everywhere vegetarian dishes such as these wonders, I would very gladly be vegetarian myself.
And I've heard a whisper of a new branch opening soon on Hamdan street…