It is a beautiful weekend when one can enjoy an Italian brunch with friends and family – and Ronda Locatelli at Atlantis The Palm is THE place for it!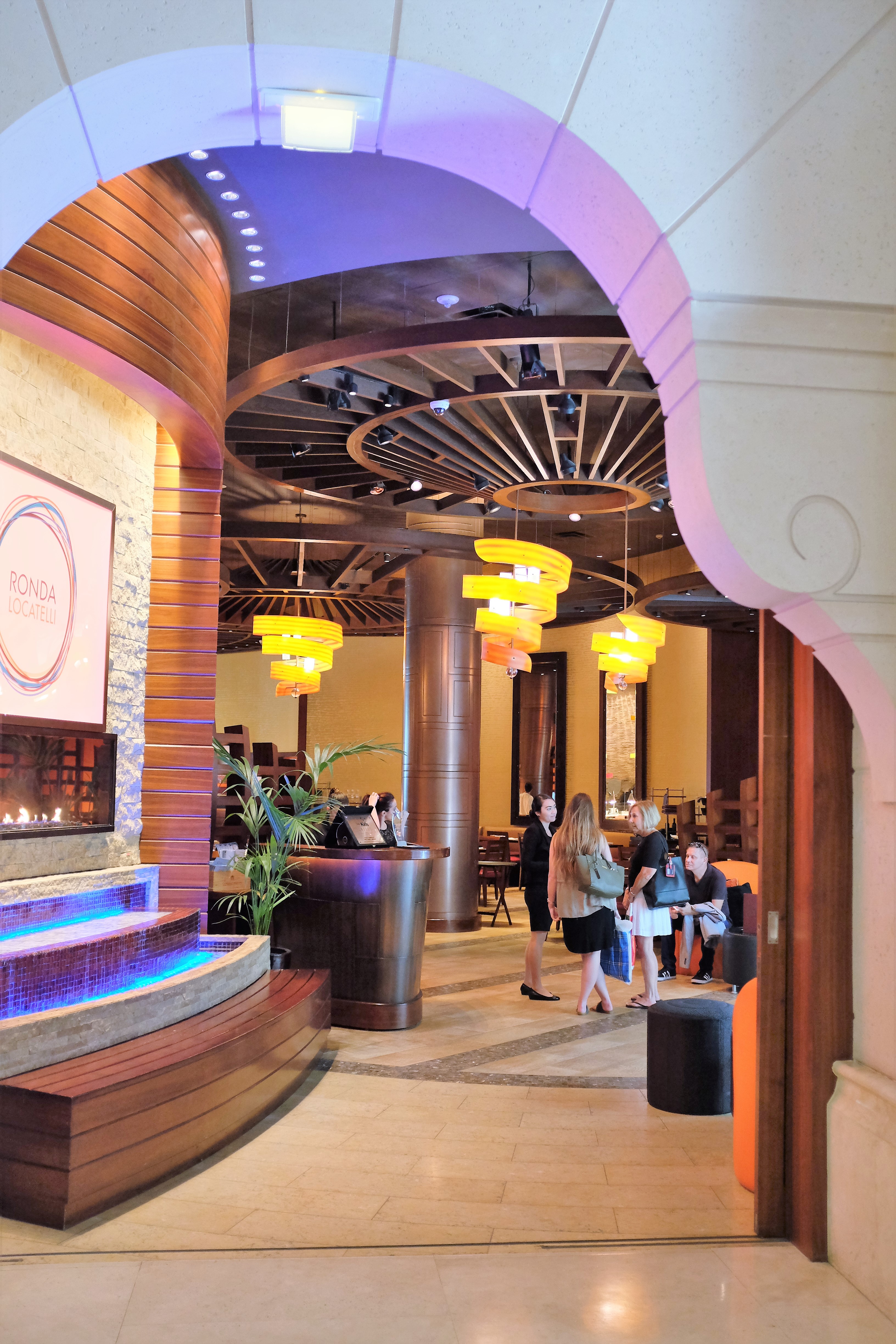 Witness the many families congregating there… long tables of good friends, all smiles and laughter… kids running out back where activities keep them happy and busy… food like you're at a family reunion or celebration… truly a wholesome family atmosphere.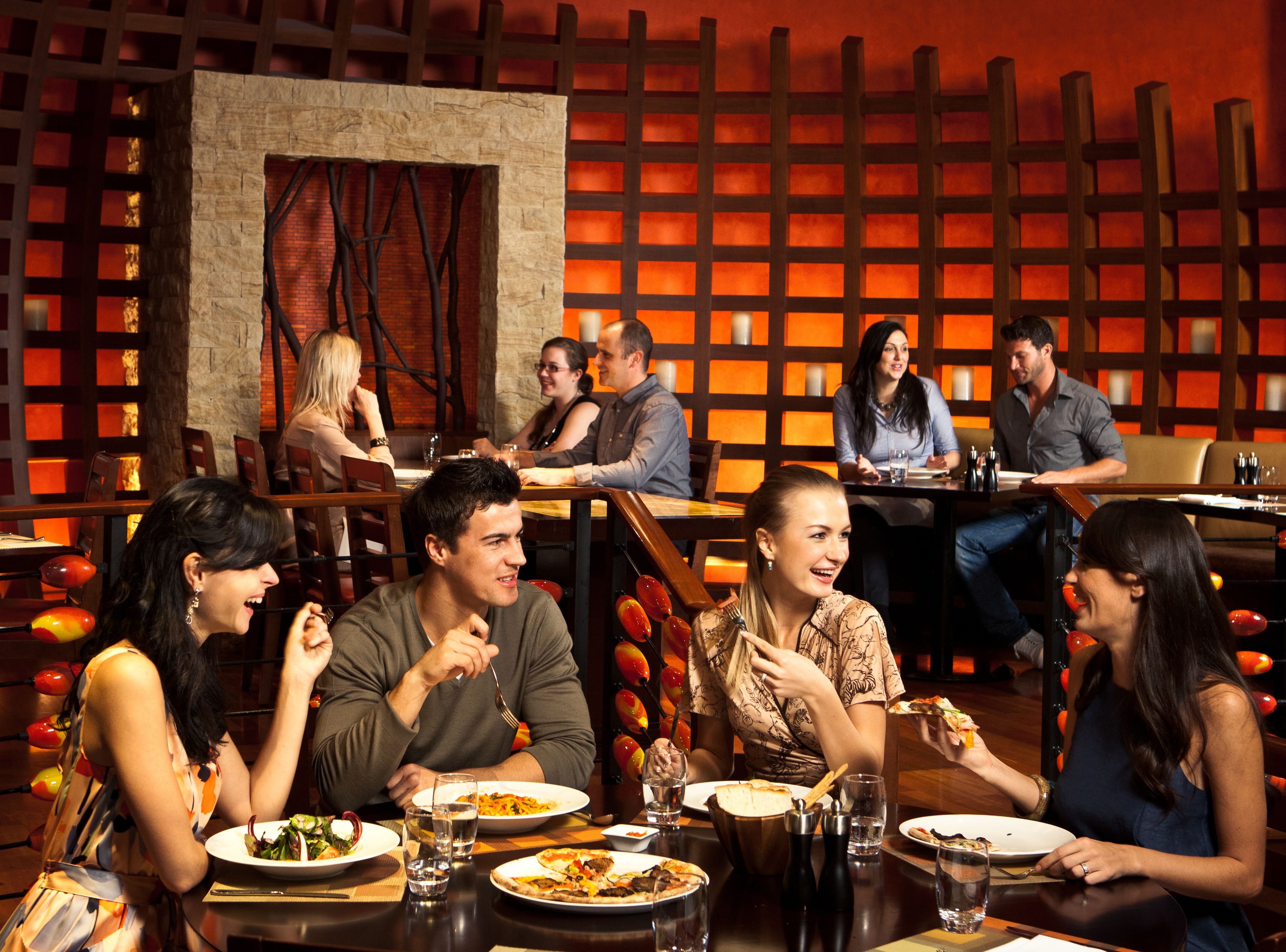 Kids first and foremost: you feed them – easy! There's a buffet loaded with yummy fare: pizzas, pastas, all the kids' favorites – then they're off!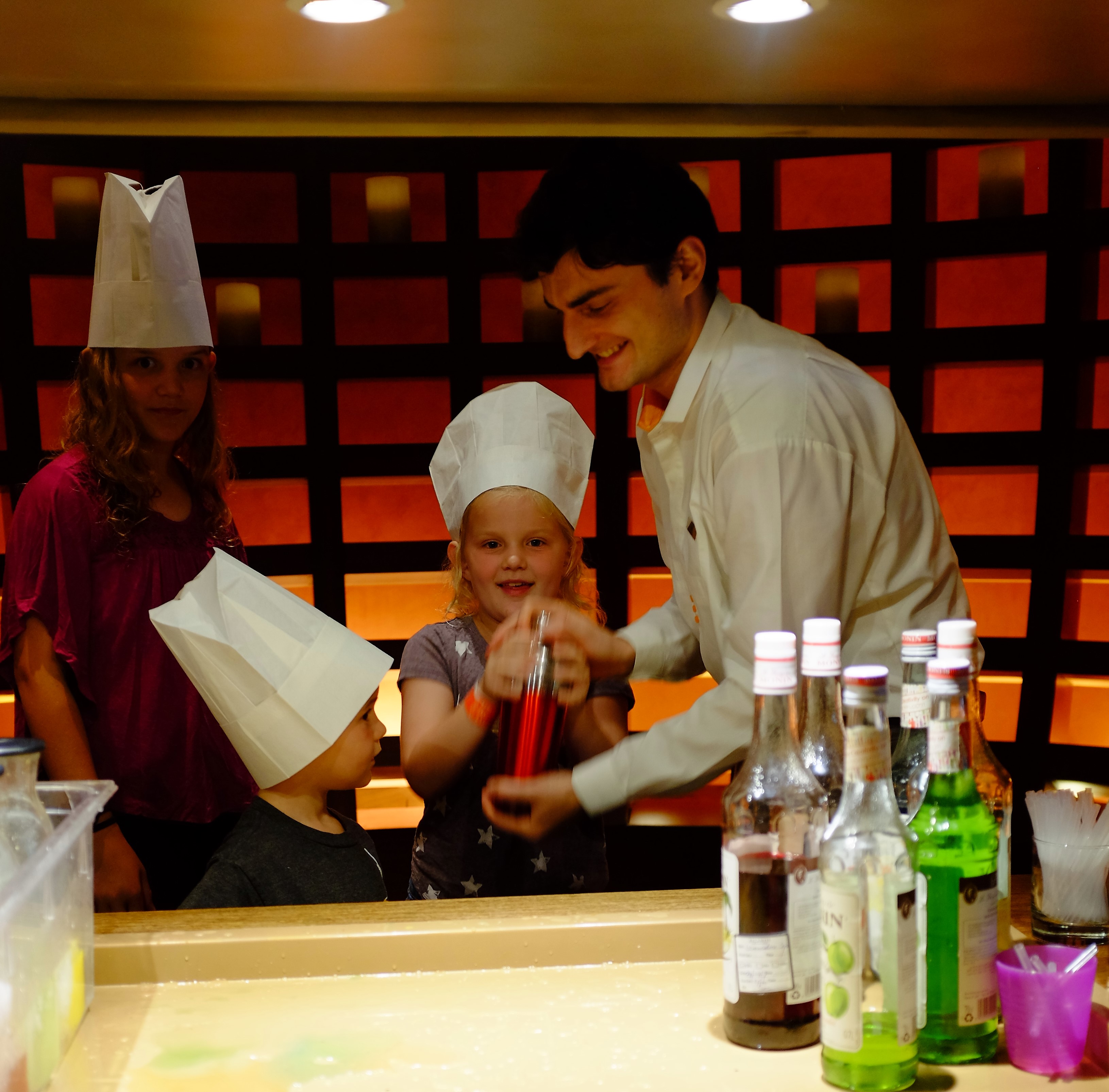 I counted three main activity areas, and very well delivered by the attendants, I observed!
One is the pizza oven, believe it or not. Yes, fully supervised with due care, the little ones get their own chef hat and a pizza dough, and they are put to work in the kitchen! Then their very own pizza creation is baked, their photo is taken with Sous-Chef Alessandro, and back to the table to show off their pizza, and eat it, of course!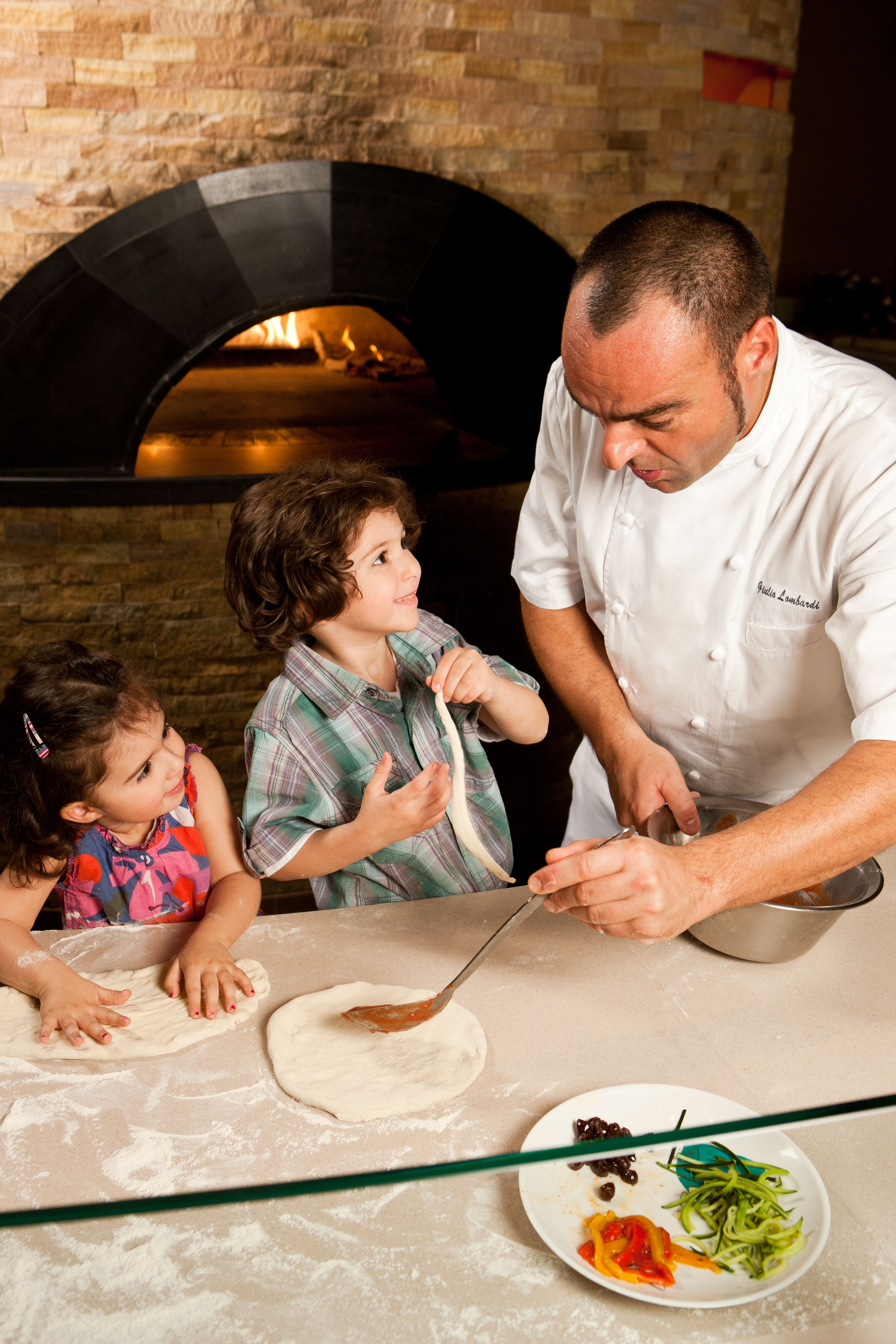 The second is an outside art activity, where professional-looking easels are set up, full-body plastic bibs are put on, and paints and brushes are provided for their imaginations to go wild!
And the third is the mocktail station, where the kids are coached and shown how to mix their own icy drink, with all sorts of syrups and fruits, and then they shake shake shake 'till it's all blended perfectly, and then they get to take their colorful drink to the table.
But that's just the kids. The grown-ups are there for the food as well as the ambiance: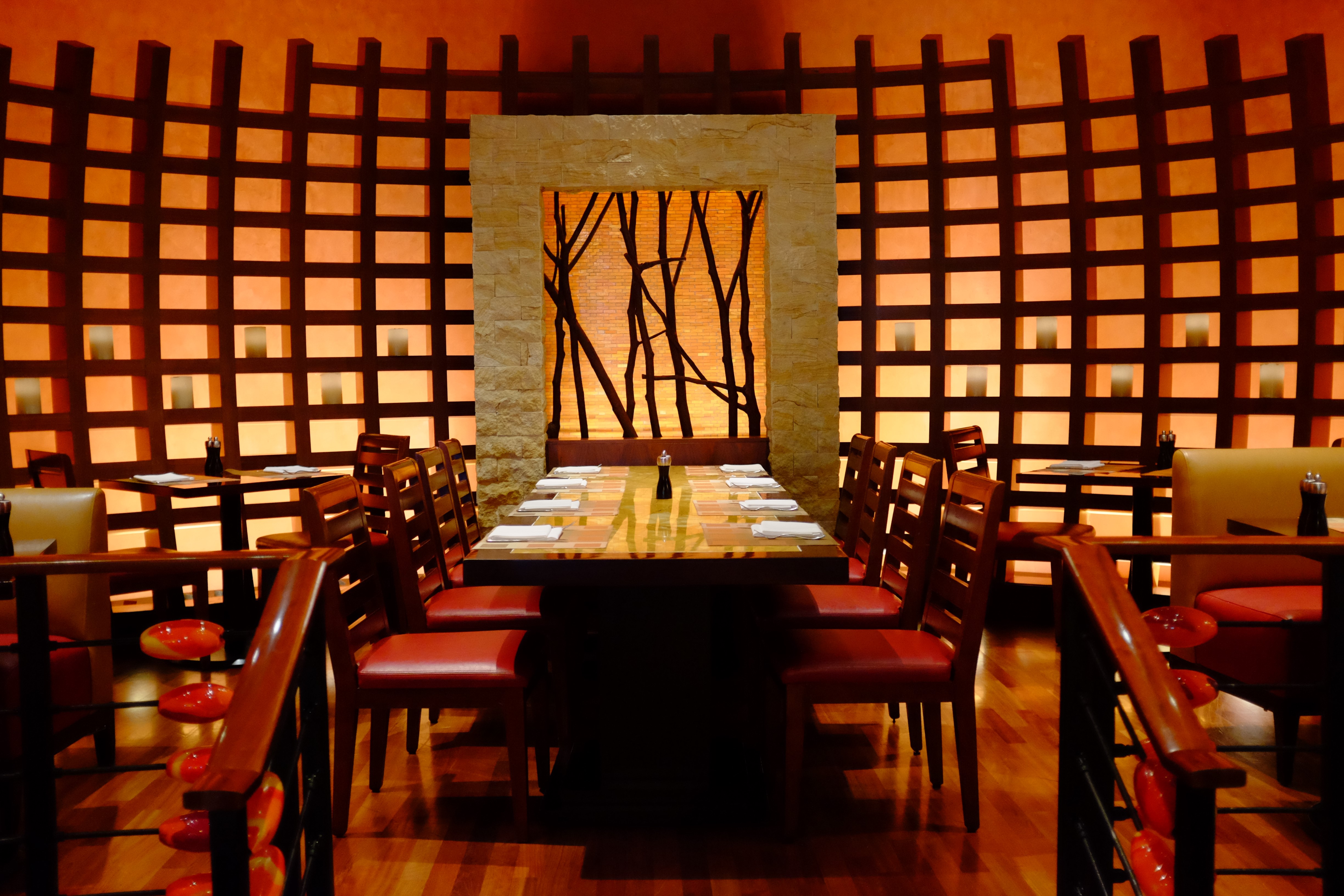 Pizza sauce was fantastic! Deeply flavorsome – simple, just tomatoes, they say – ahh, but they don't say how they select only specific juicy tomatoes at peak ripeness, how they then blanch them to remove the skins, and how they reduce the water content to bring out the concentrated flavor… "just tomatoes"… you taste Ronda Locatelli's pizza and you tell me if that sauce is "just tomatoes!" Absolutely delicious!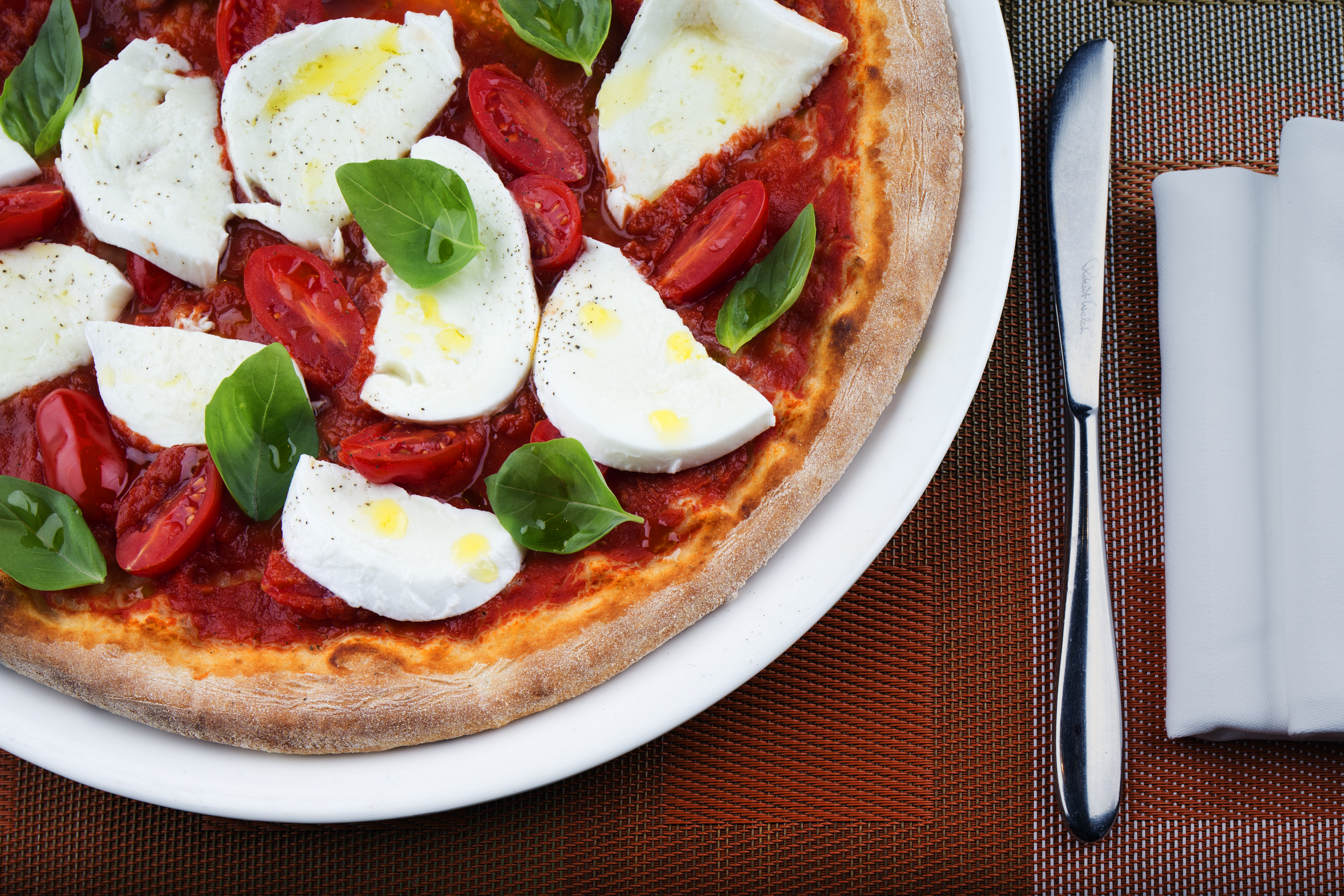 The brunch doesn't hold any punches. Unlimited pane, foccaccia e grissini (bread, Italian flat yeast bread with olive oil, and thin crispy bread sticks), antipasti e affettati (starters and sliced hams – several: prosciutto cotto, crudo, speck, e mortadella – cooked, raw, smoked and cured), insalate e verdure cotte (salads and cooked veggies). And that's next to the pizzas, and just to get you warmed up.
The mains are served at the table, and there were four during our visit, thankfully served in reasonable portions!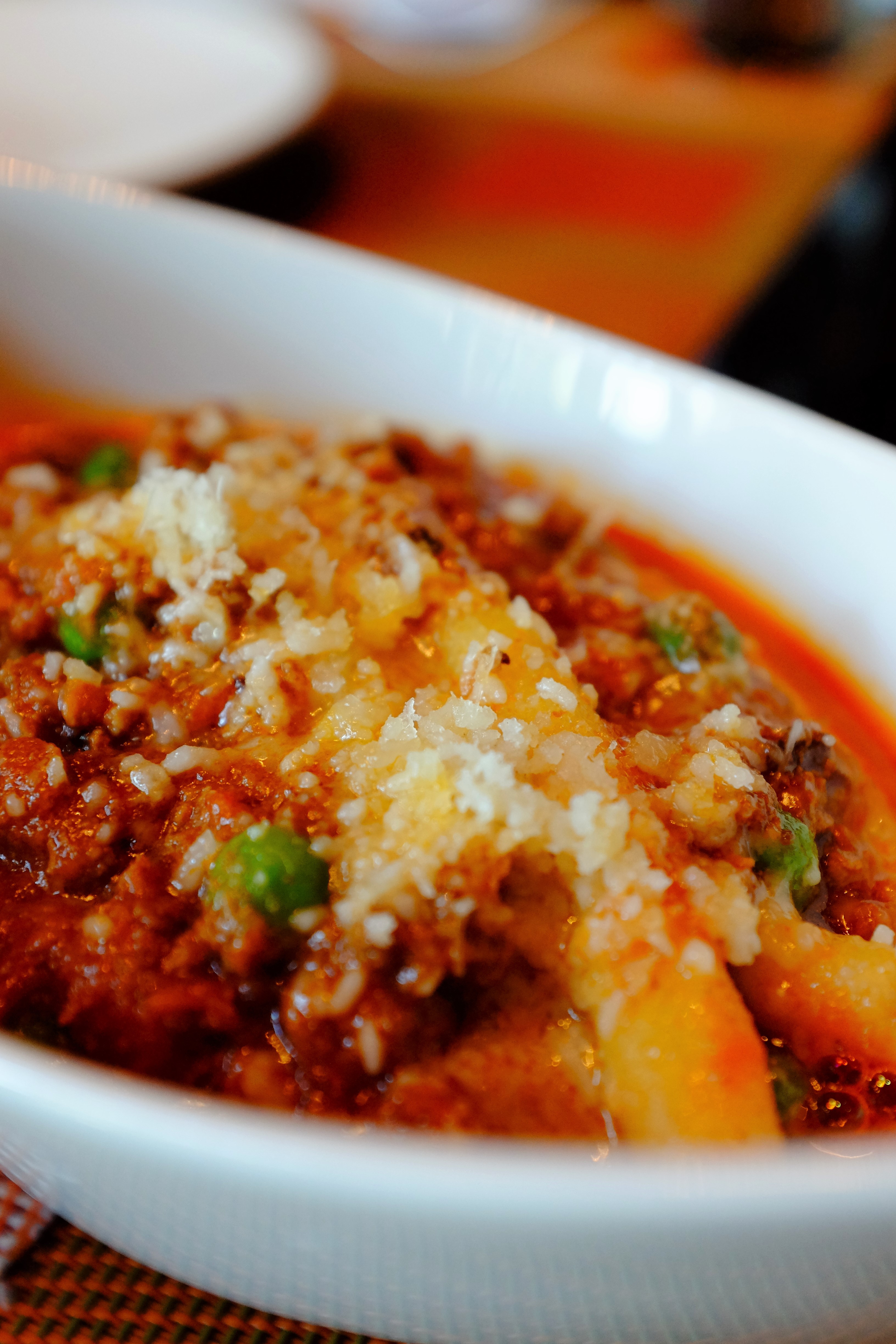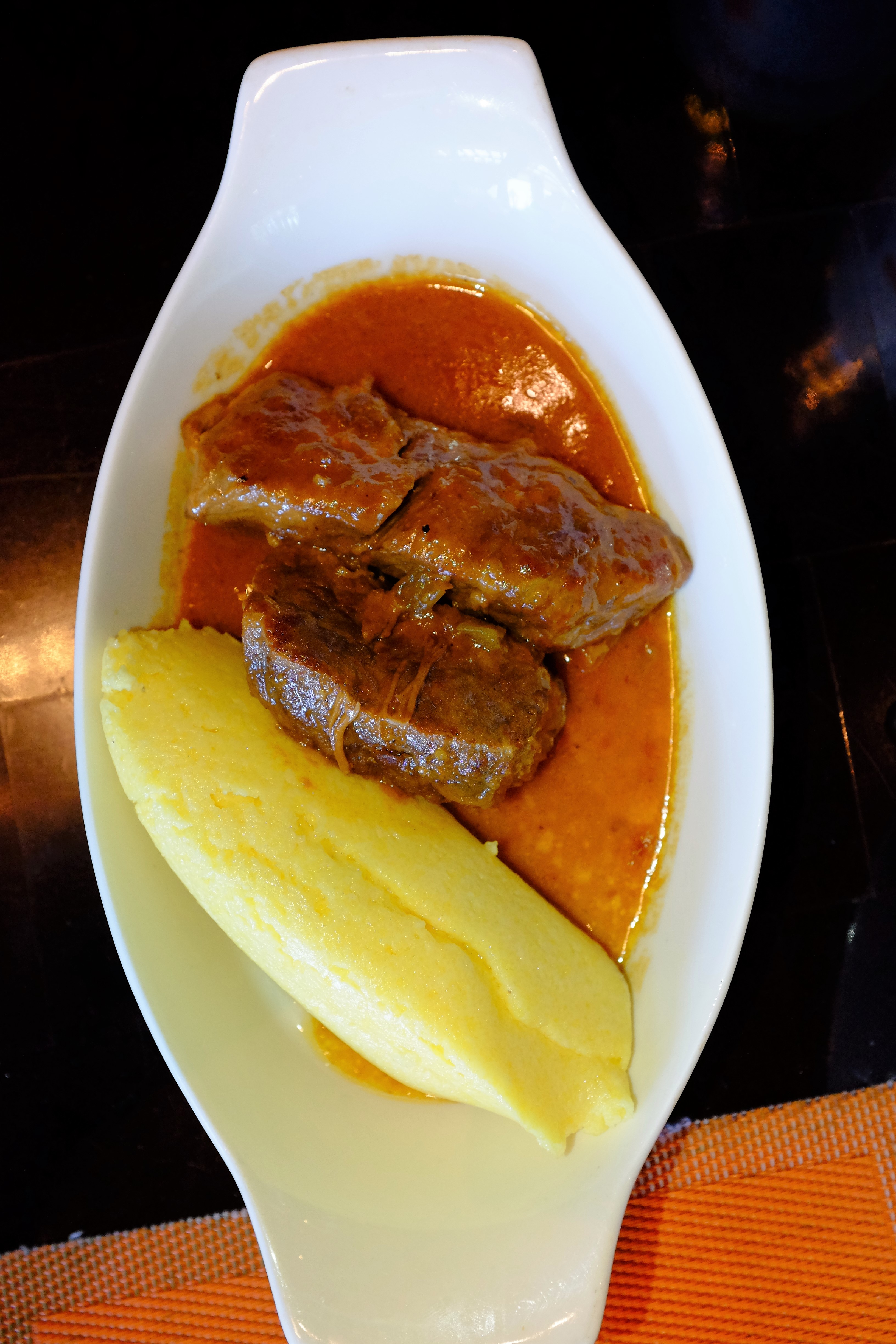 All four were delicious, and interesting in combination: a cheesy-creamy Roman style gnocchi; a serving of maccheroni in meat sauce; grilled prawns, cuttlefish and rare tuna steak; and a succulent beef stew with polenta.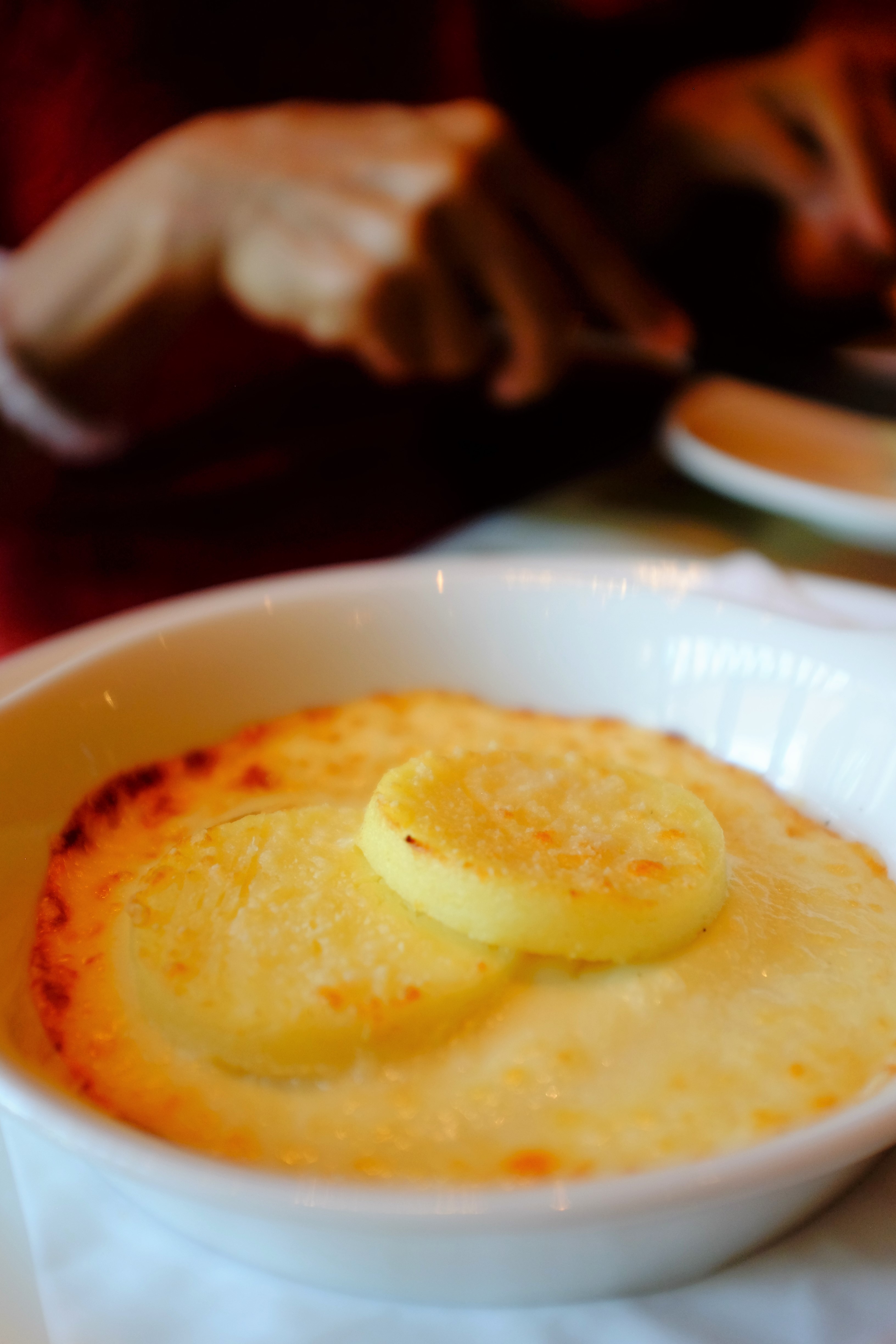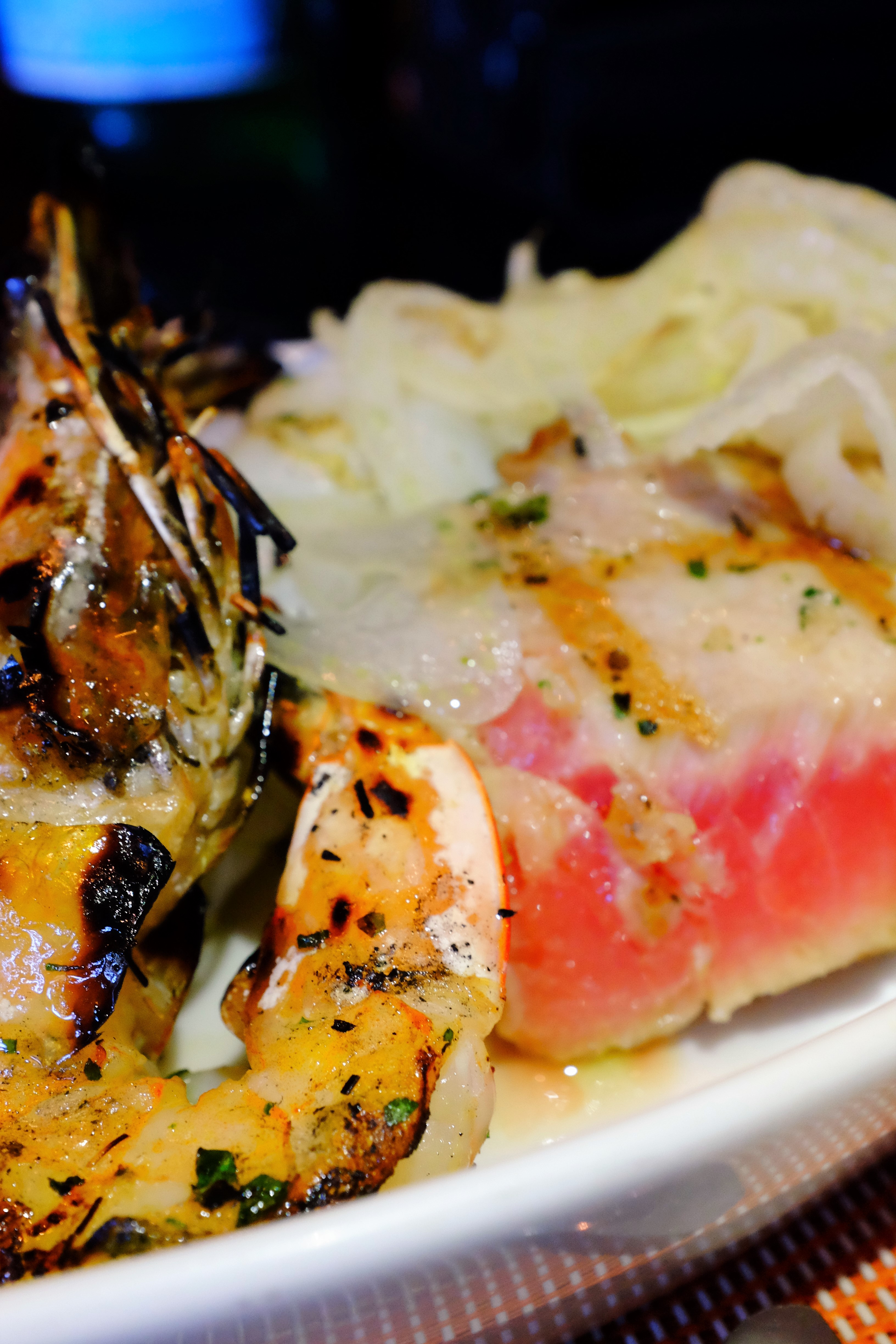 Dessert then appeared at the table: a lovely tiramisu, a panna cotta, an apple cake, and a chocolate nibble that was delightful.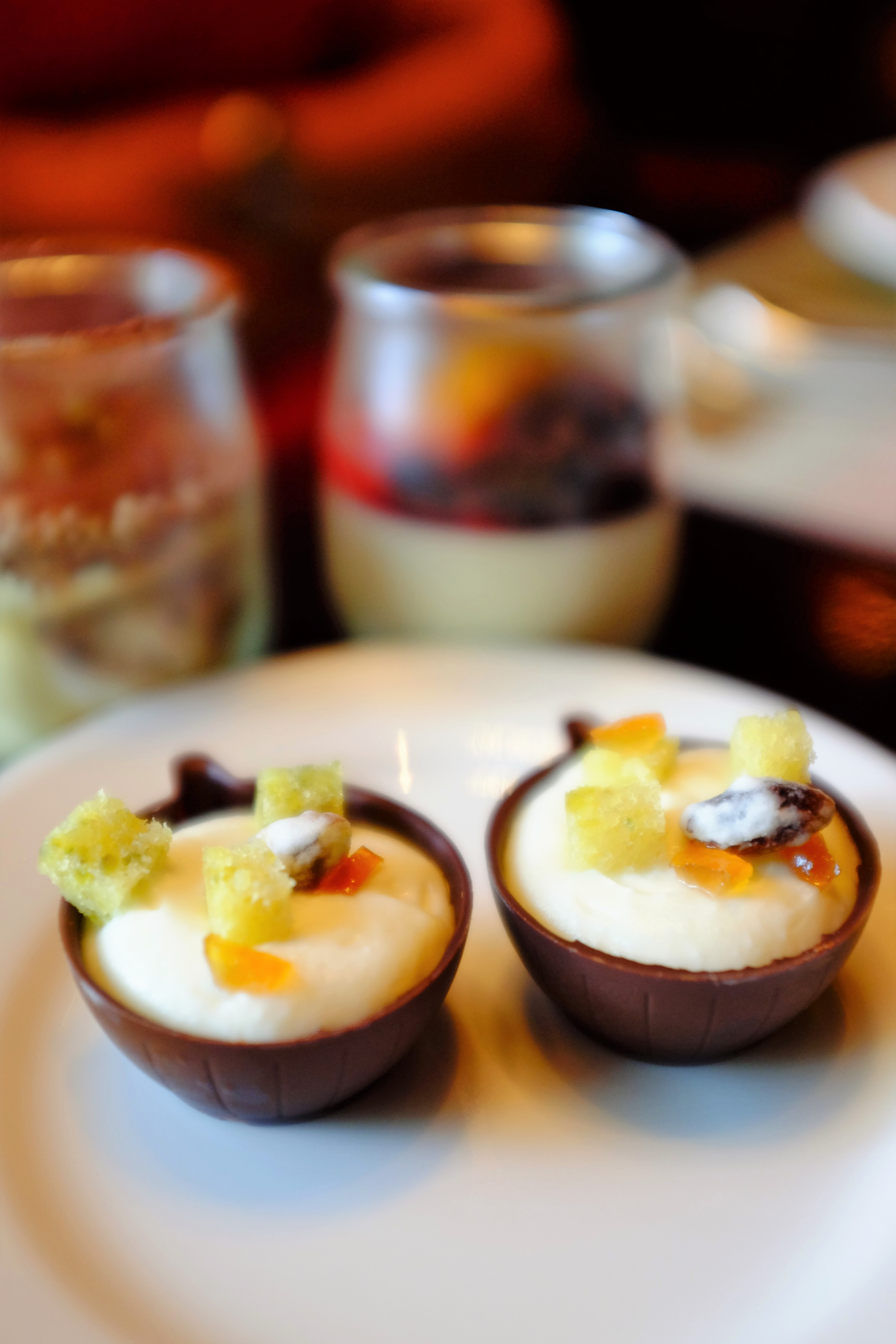 All in all, one of the great family brunches in Dubai. Plenty of Italians frequenting Ronda Locatelli, and that's a good sign. And plenty of good family fun together over a fantastic weekend meal – veramente buono: really good.