There's a nice little place that I came to hear of, serving only wholesome, healthy dishes…
…with a giant artichoke on the wall…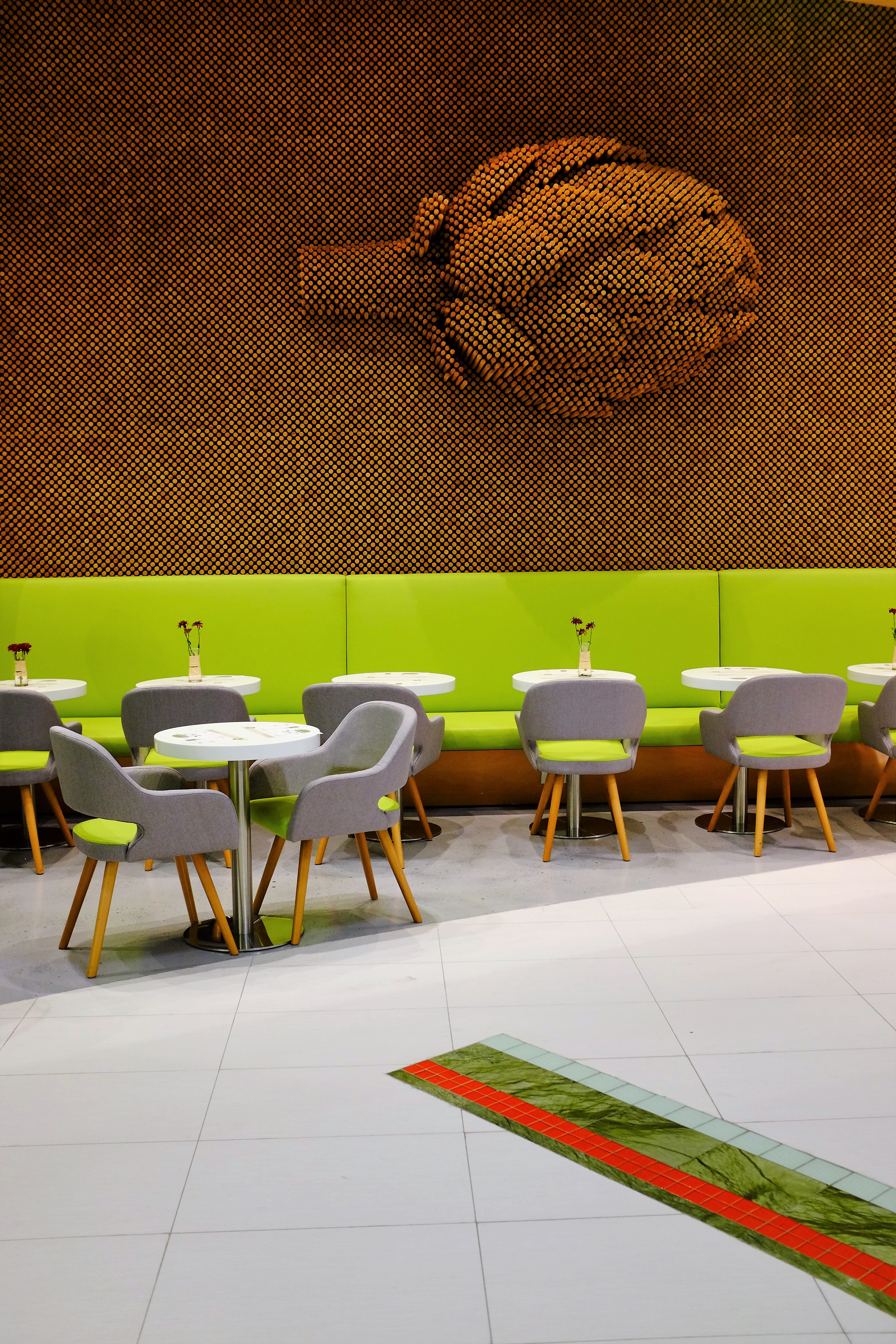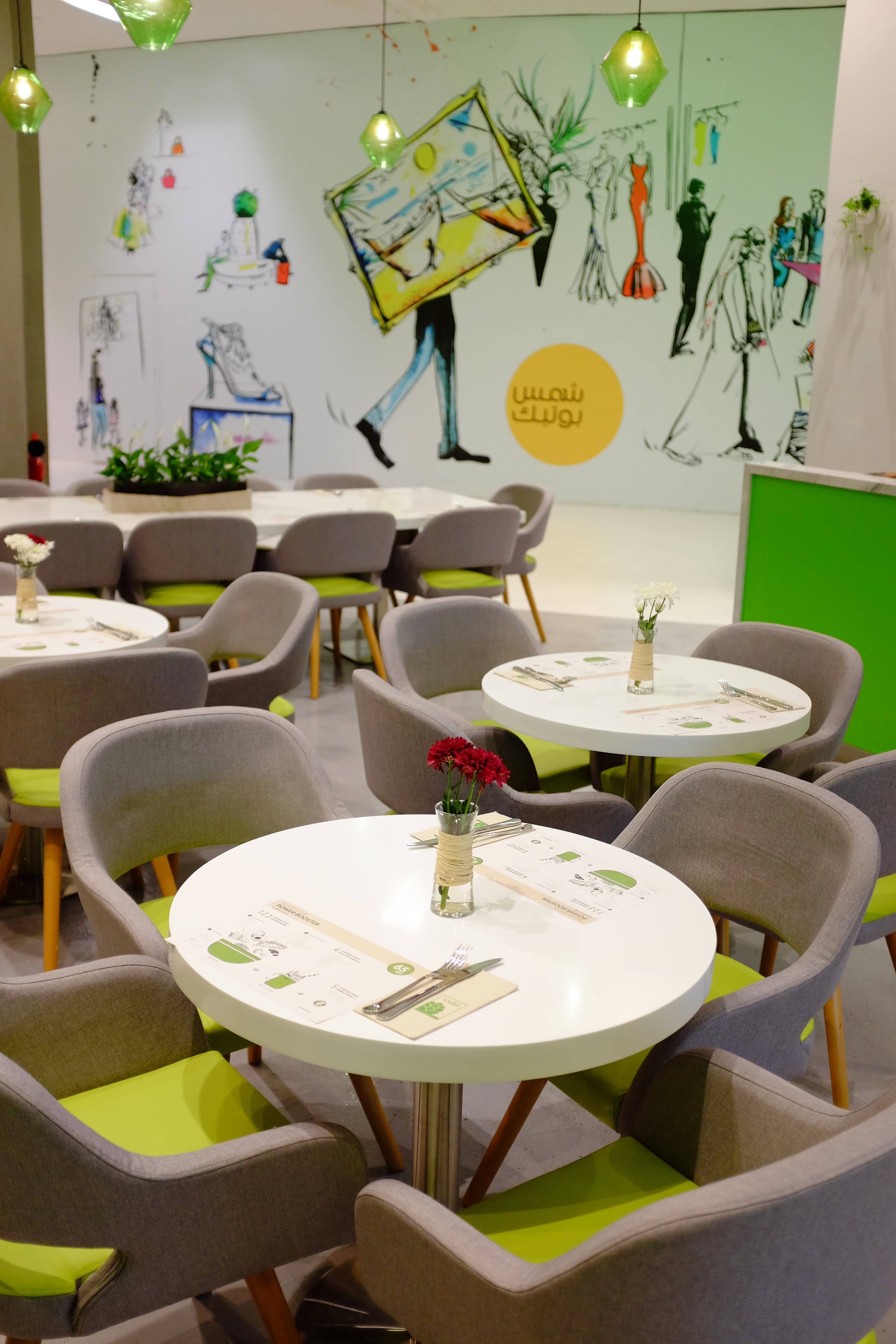 …and I was told that the taste isn't bad, either.
Now, I'm a bit of a skeptic when it comes to putting 'healthy' and 'delicious' in the same sentence, unless it's just plain eating an apple, so I decided to go see for myself.
Soulfull serves food like this: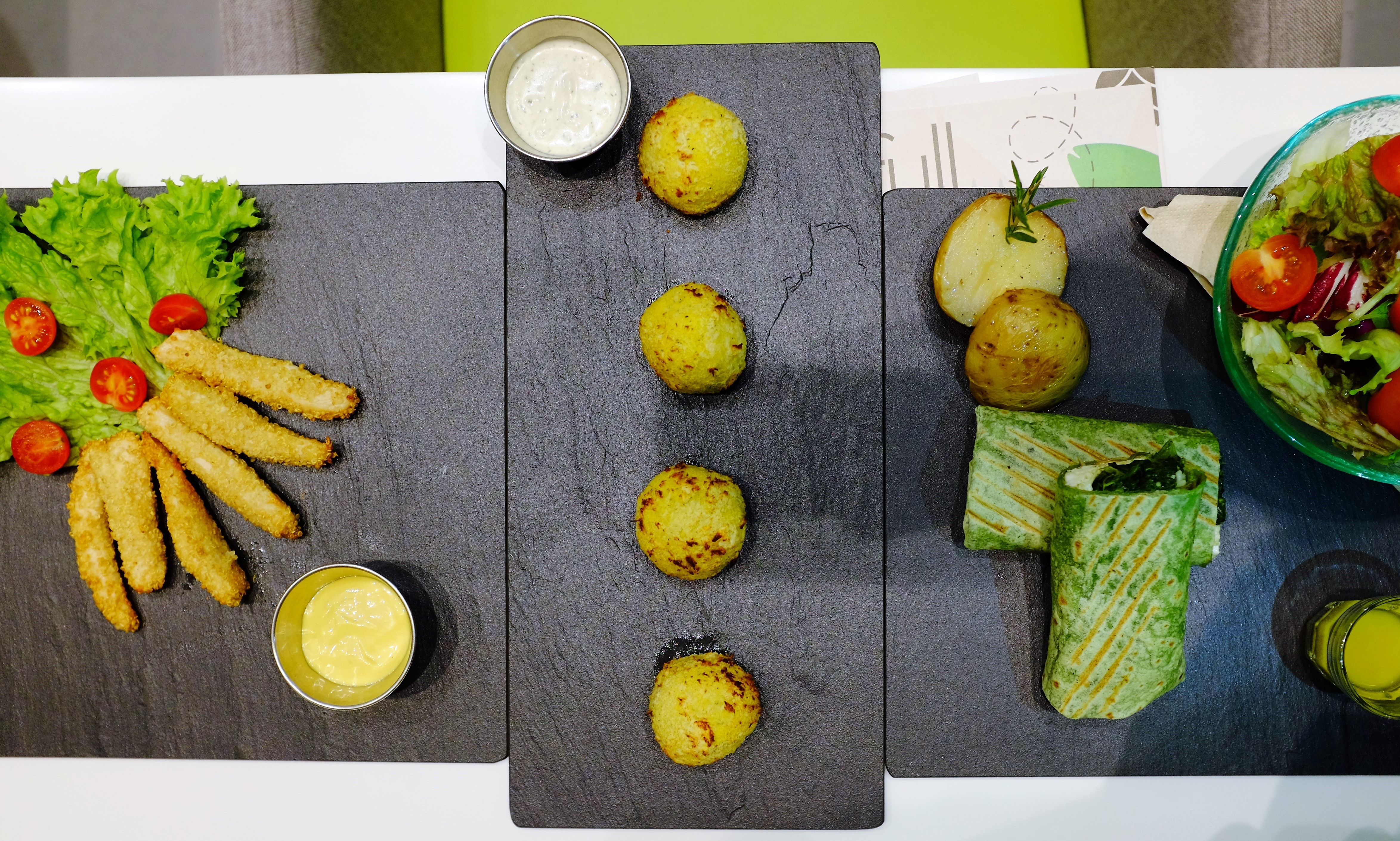 What exactly are they?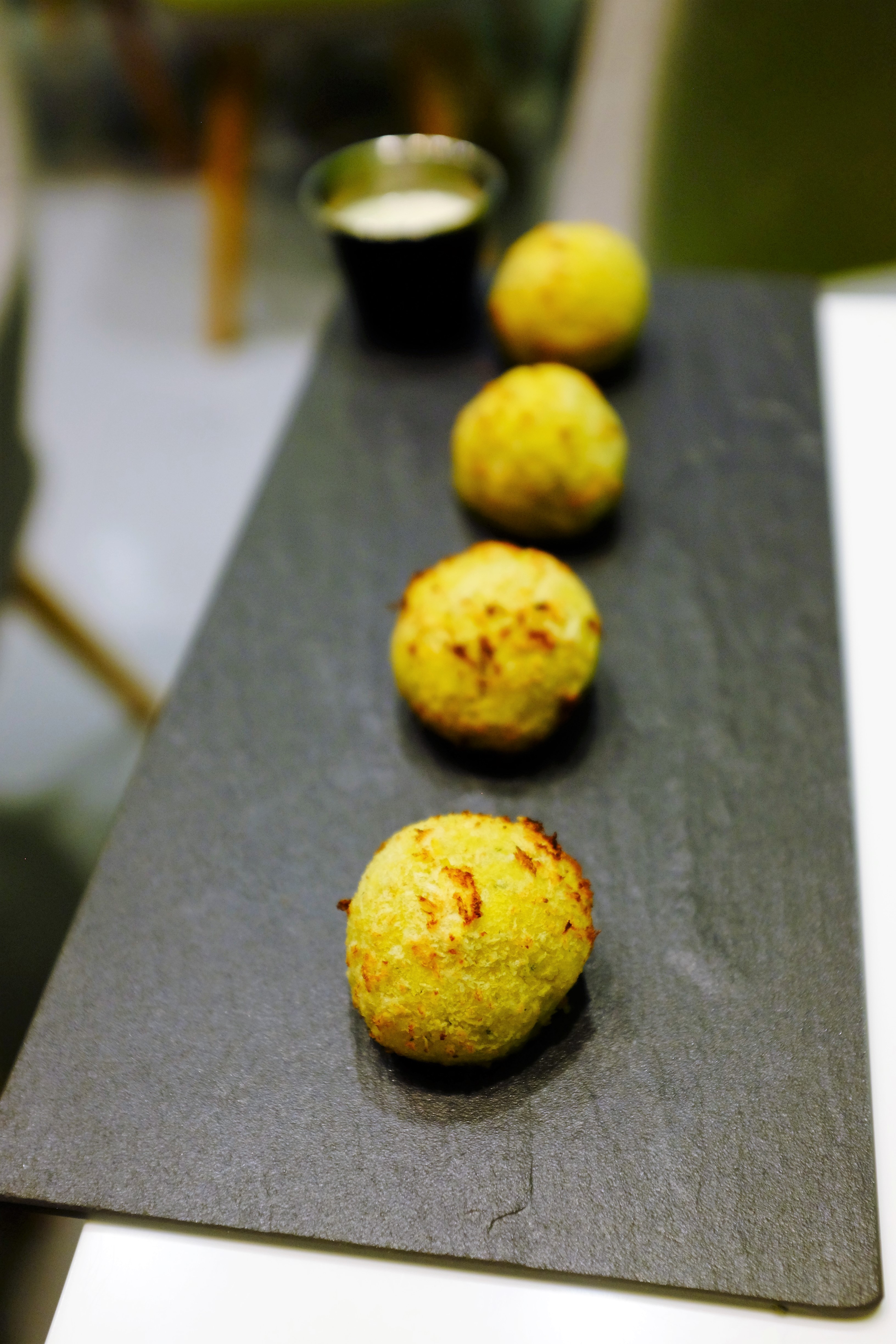 Falafel!
But not your deep-fried chickpea plus tasty powder concoction you can pick up on any street corner – baked pumpkin falafel with mint tahina sauce!
Interesting… the taste? Delicious!
Different, but still recognizable as falafel, and very very good.
Also very very good for your health: Soulfull works with nutritionists to achieve a healthy balance without compromising taste, plus they provide detailed nutrition information for each dish.
For the above falafel serving:
PORTION 305g
CALORIES 247kcal
CARBS 38g
FAT 4.5g
PROTEIN 14g
How does that compare to regular falafel?
Well, Google says a 300g serving of falafel would come to a whopping  54g of fat – that's over 10 times more!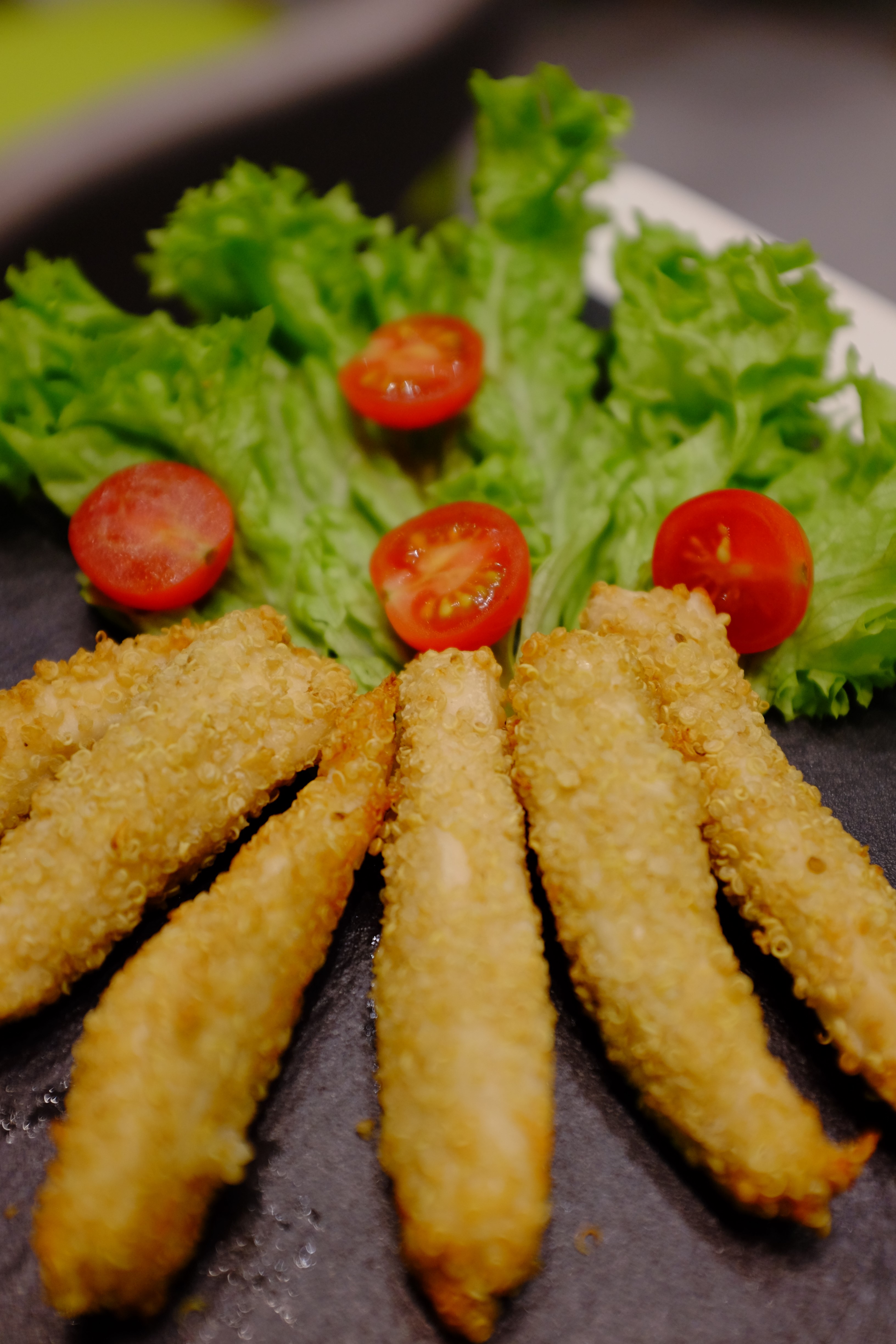 And above, a dish that blew me away – so delicious!
Chicken tenders.
But again not deep-fried – baked, and coated with crispy crunchy quinoa, and served with honey mustard sauce!
Really tasty, really satisfying.
PORTION 340g
CALORIES 258kcal
CARBS 17g
FAT 2.5g
PROTEIN 38g
That would be 20 times less fat!
But that's not all! Soulfull has a great selection, and every dish came to the table to receive praise.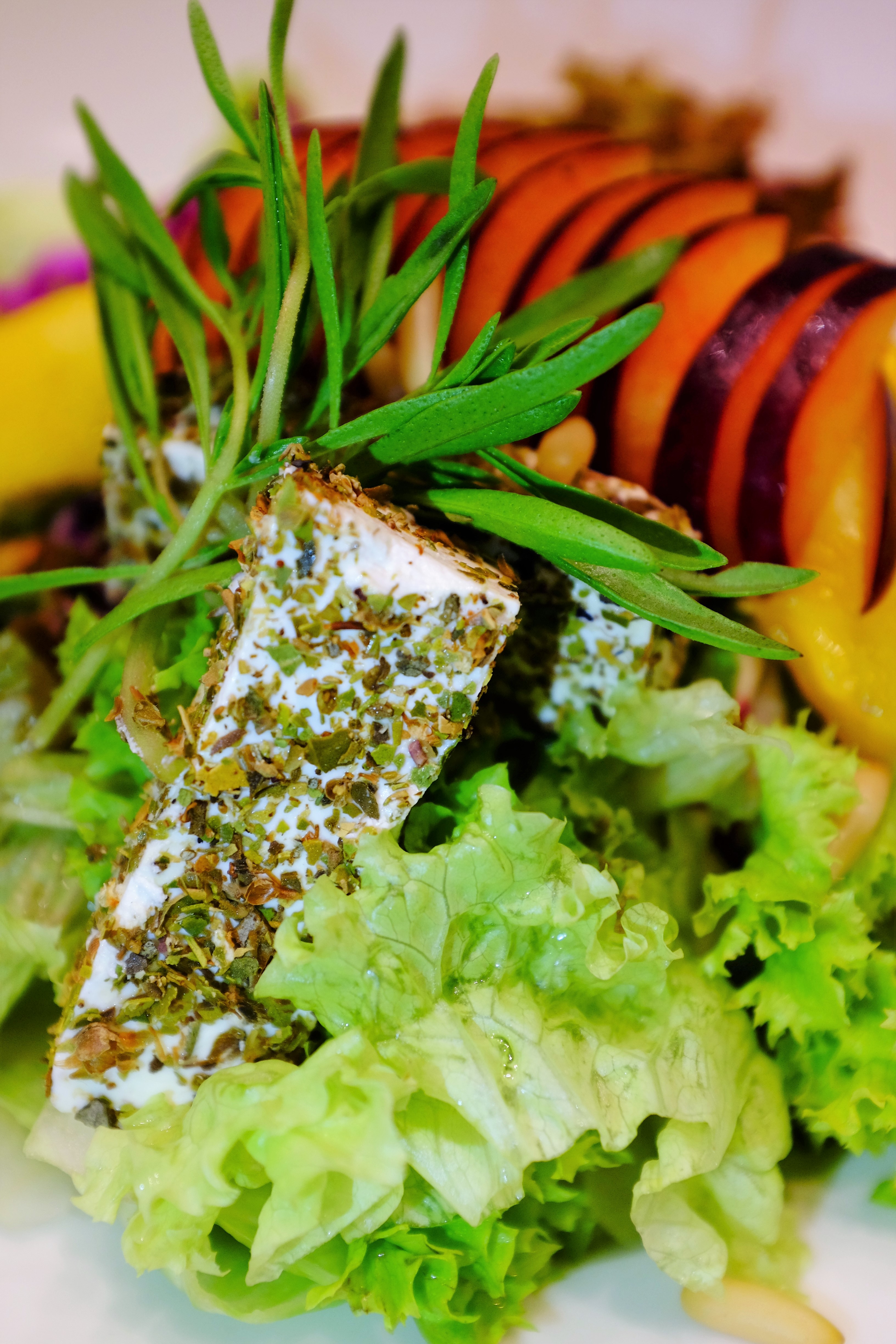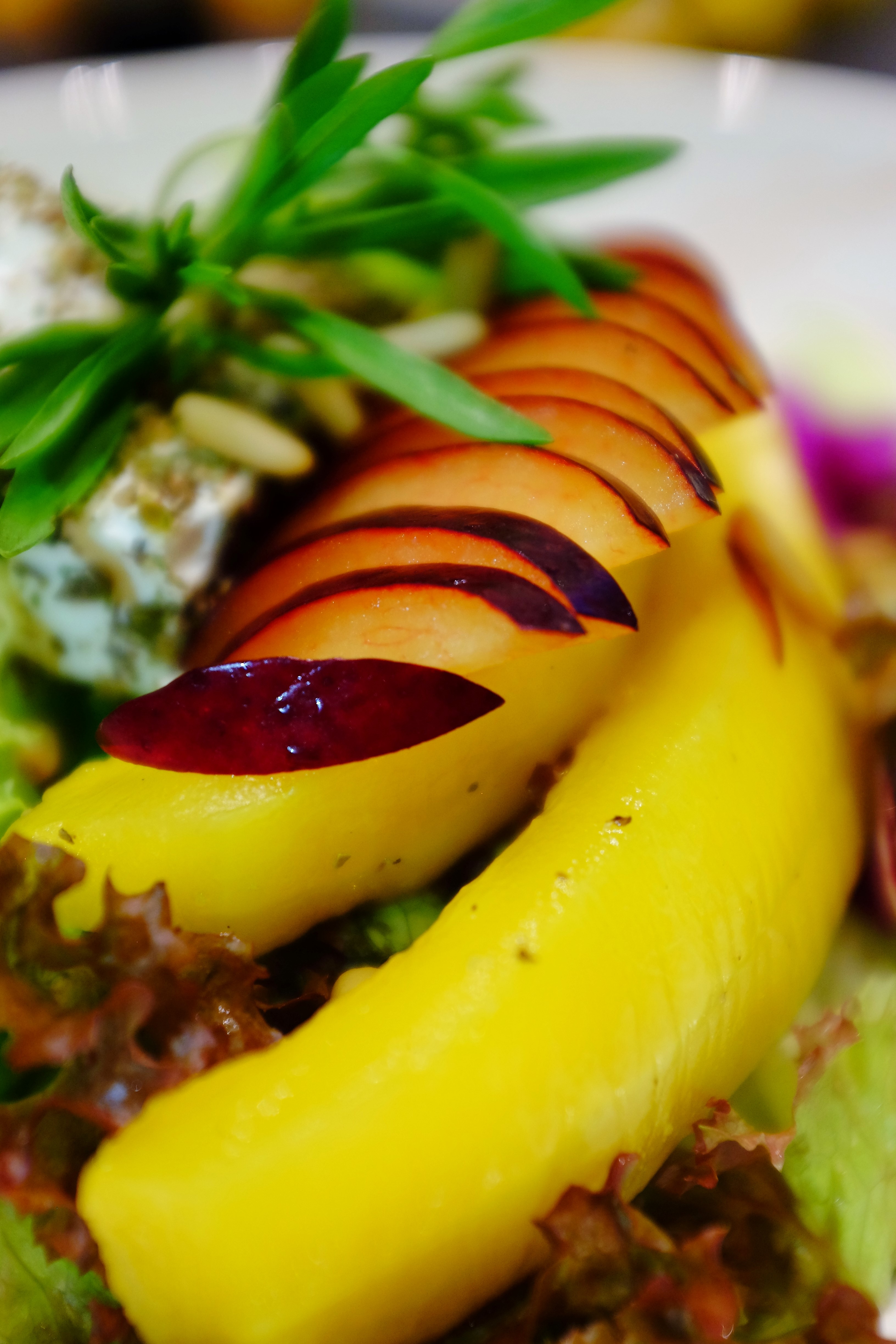 Above the Greek Salad, featuring Feta cheese, pumpkin, mixed lettuce, pomegranate, flax seeds, Greek olives, walnut, green bell pepper and cucumber with lemon mustard dressing;
and below two dishes with beef, one in a ciabatta sandwich (wholewheat, naturally) and the second actually a pair of burgers with cool crunchy iceberg lettuce instead of regular buns!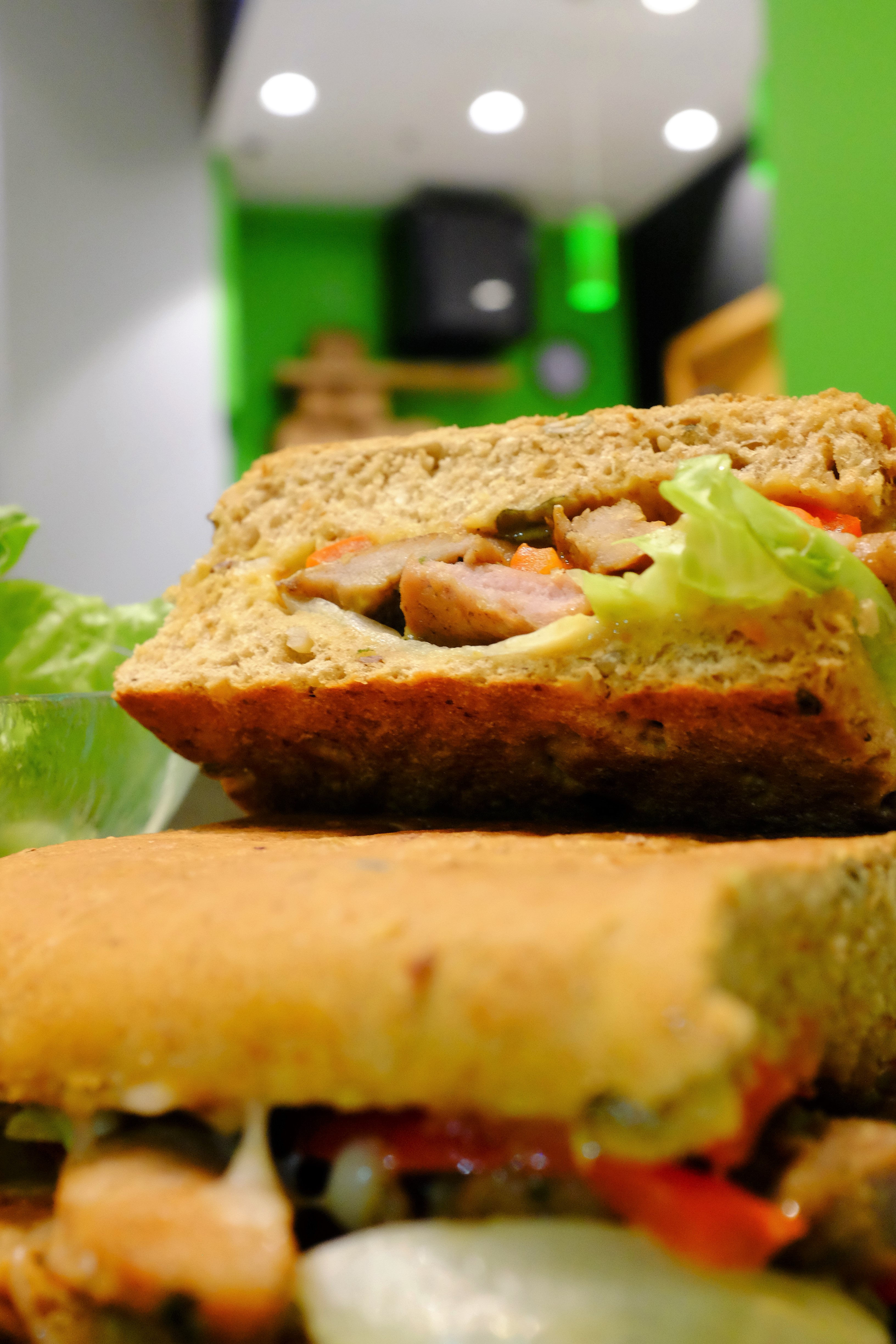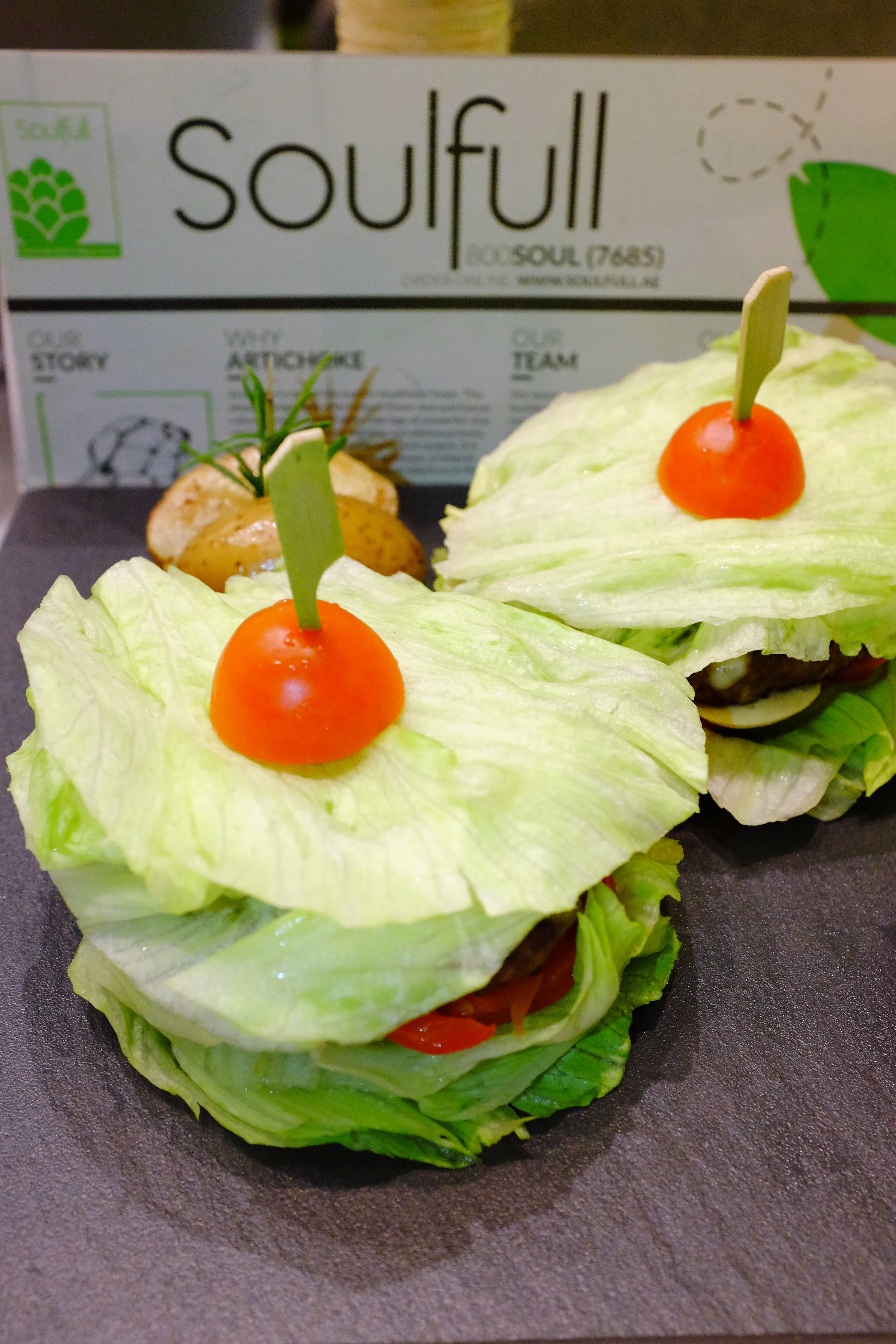 And the Soulfull menu goes on, with pride in its approach to multiculturalism both in members of staff as well as cuisine – Middle Eastern, European, and Asian dishes are all available, and prepared fresh on the premises.
Below, a Thai Green Curry with chicken breast, coconut cream, Thai eggplant, snow peas, green tortilla, Bok- Choy and quinoa.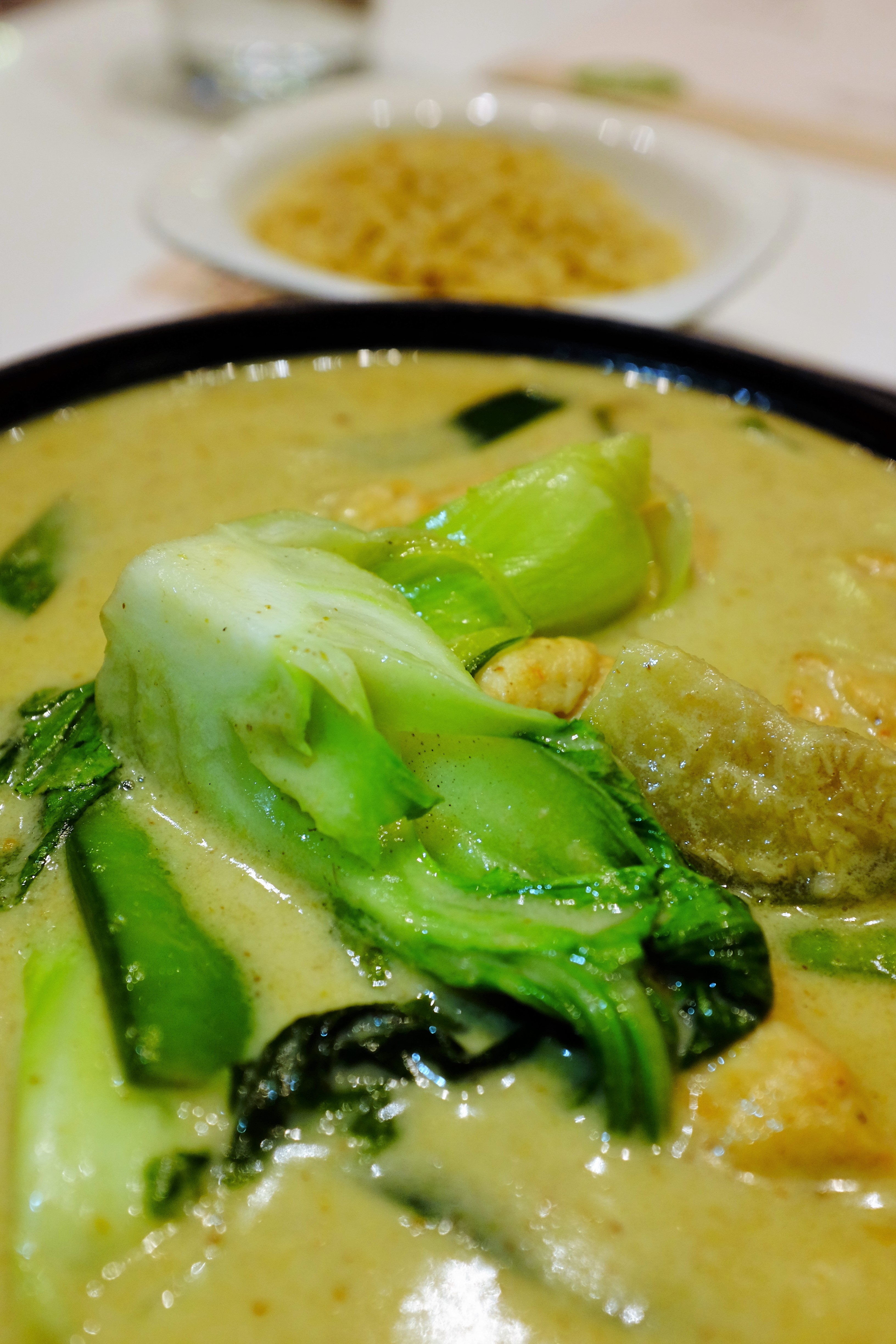 I had to try the healthy versions of chicken shwarma and biryani!
The Biryani bringing only 31g of fat and 460 calories, while the chicken shwarma is served with garlic, pickles, potato in saj bread served with green salad and baked potato.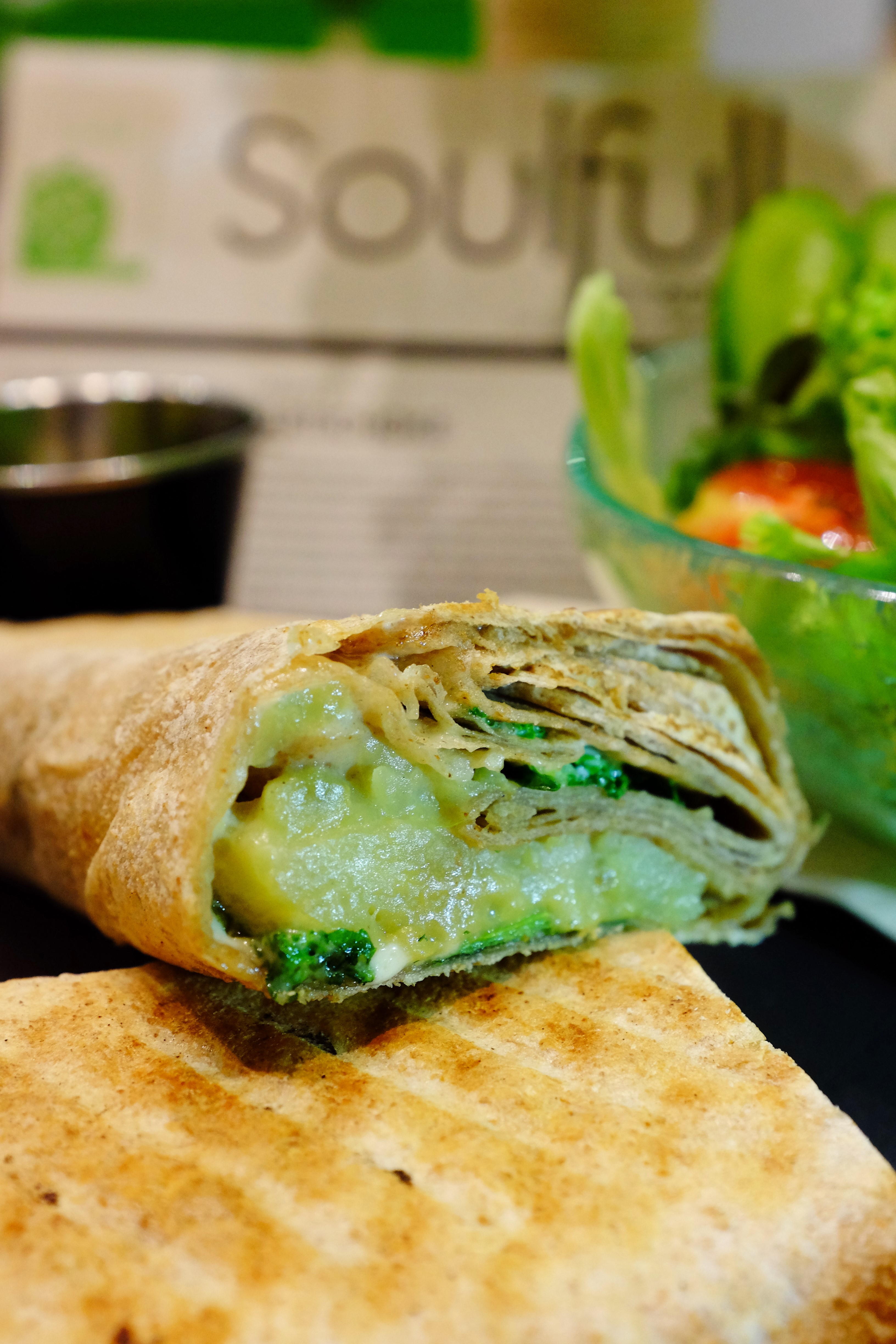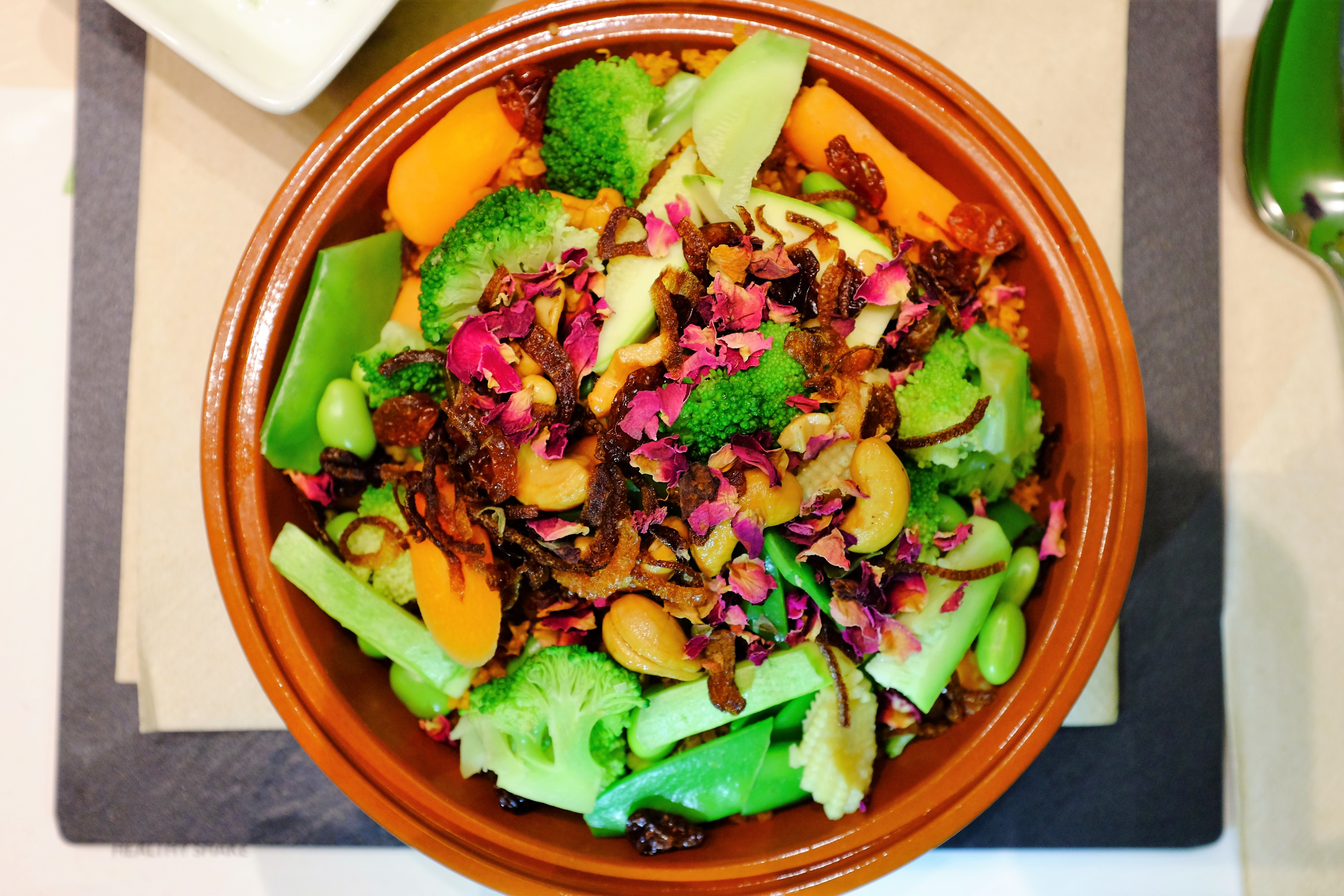 Besides a fully vegan section on the menu, Soulfull also serves all sorts of fresh juices, and even a selection of healthy desserts!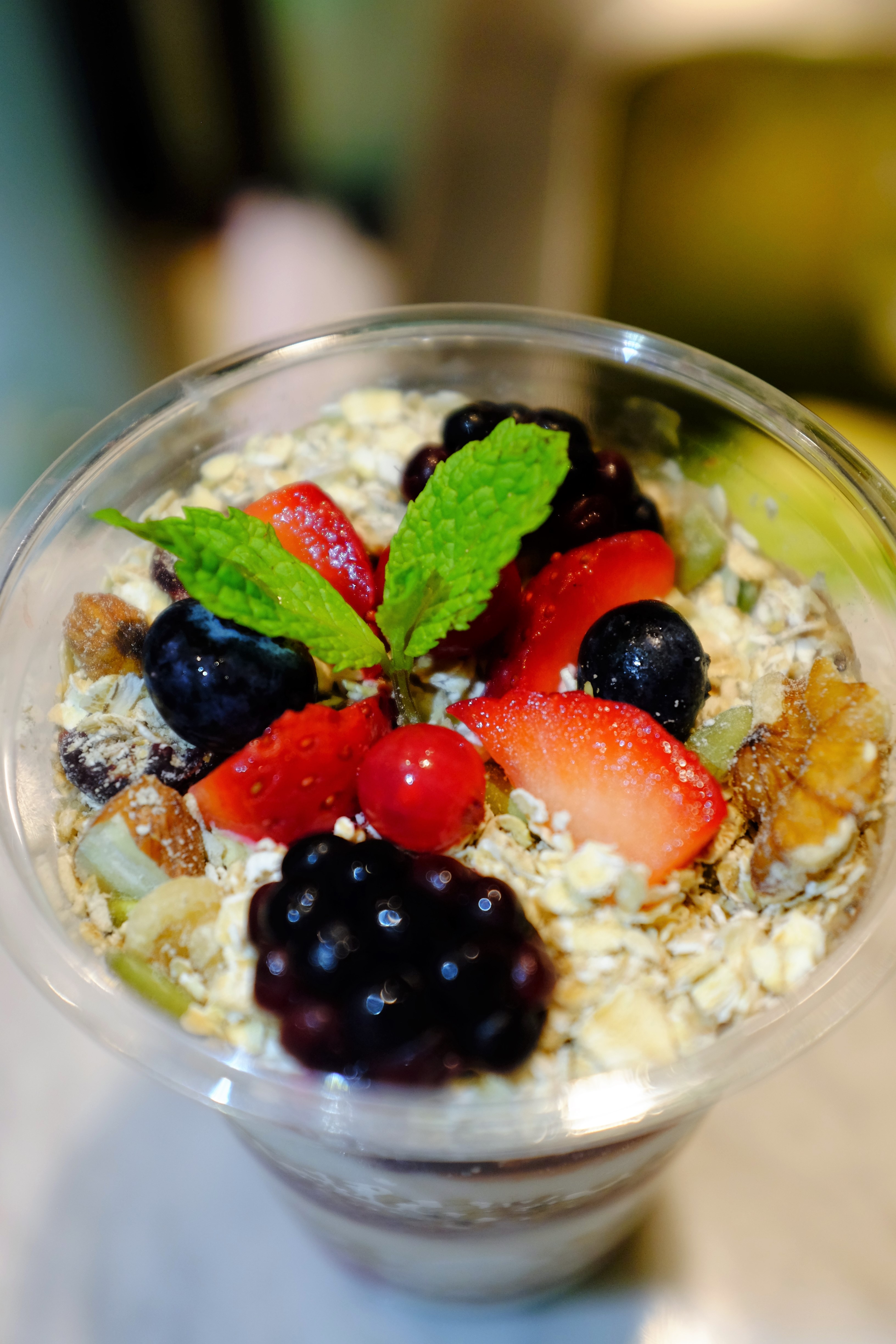 Overall, it was a lovely dining experience and wonderful to see that the wholesomeness of the spirit of the restaurant doesn't ring empty and end at the food preparation.
Soulfull is serious at what it does.
In fact, all four outlets commit to offering surplus food to charity within the community, and to following a path of recycling and using only environmentally friendly packaging.
Additionally, there's a lovely team at the Reem Island restaurant, with evident positive teamwork between Manager Bahadur and Chef Purna, both extremely hospitable and attentive.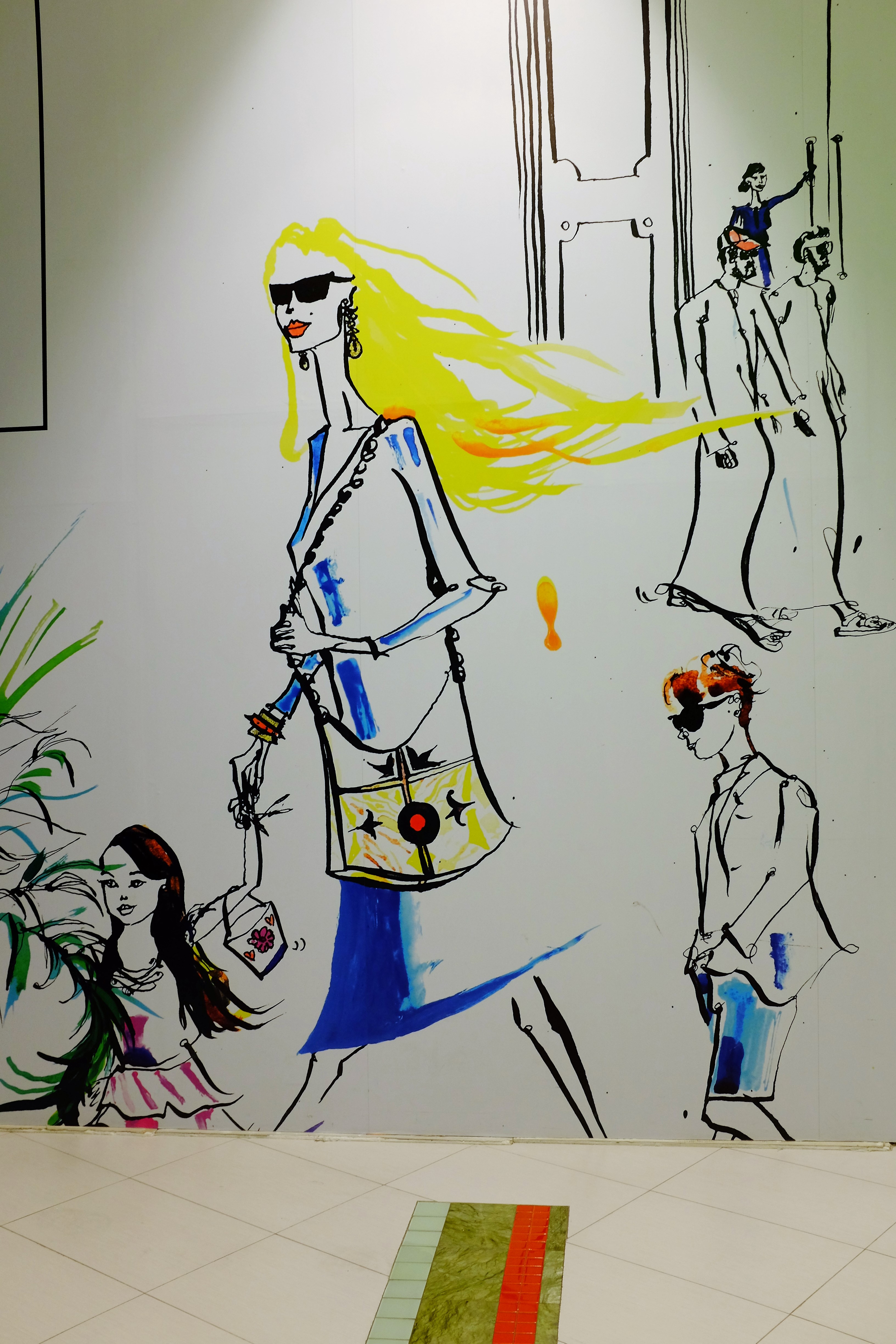 So, for a pleasant surprise, give your health a treat and head down to Soulfull, where the dishes are ever evolving, and soon may become your favorite versions of popular dishes that unfortunately have the tendency to weigh us down.