Waka is an elegant restaurant, but then you add a Fiesta Latina and it becomes a FUN elegant restaurant!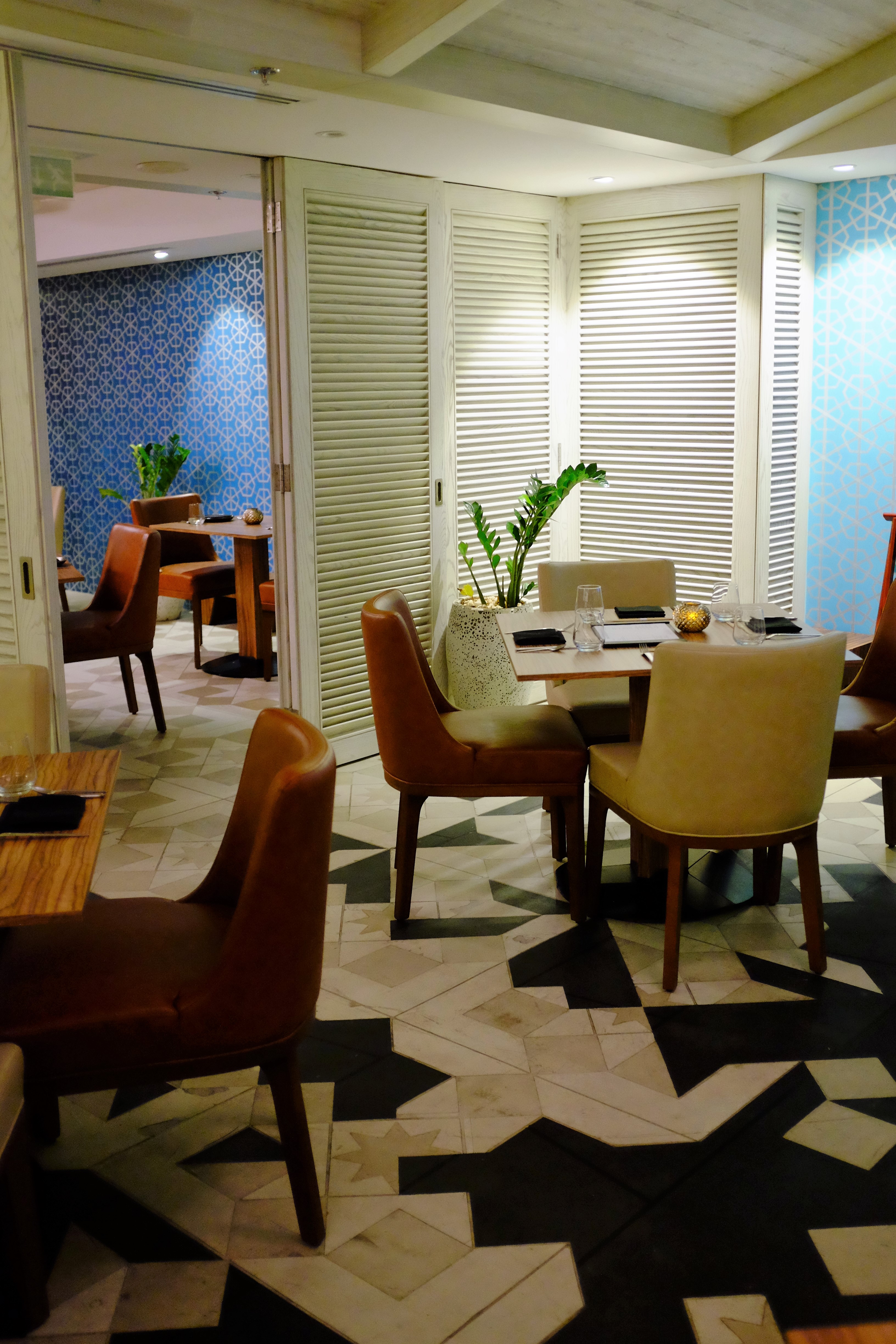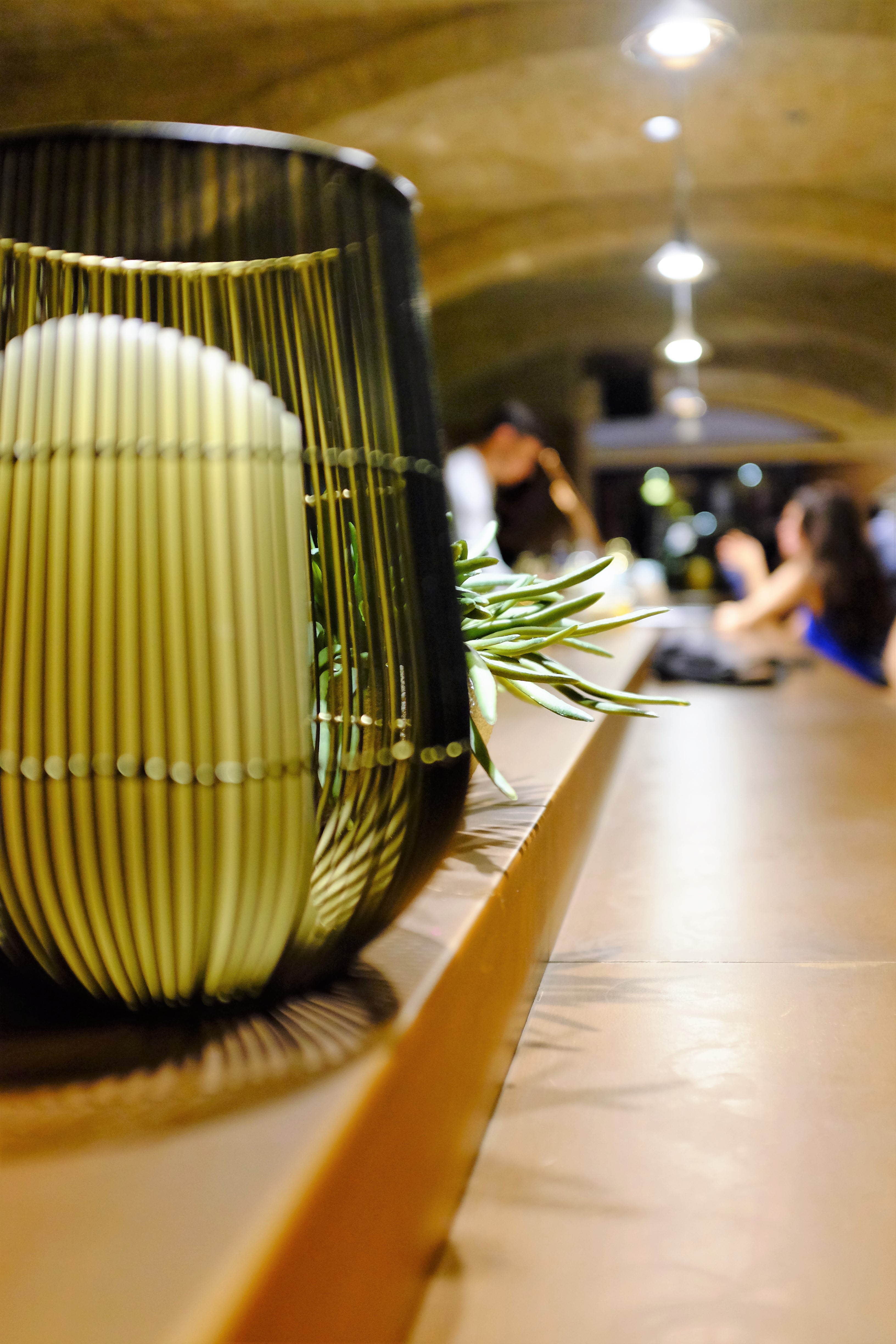 Start off at the bar for an aperitivo to whet your appetite…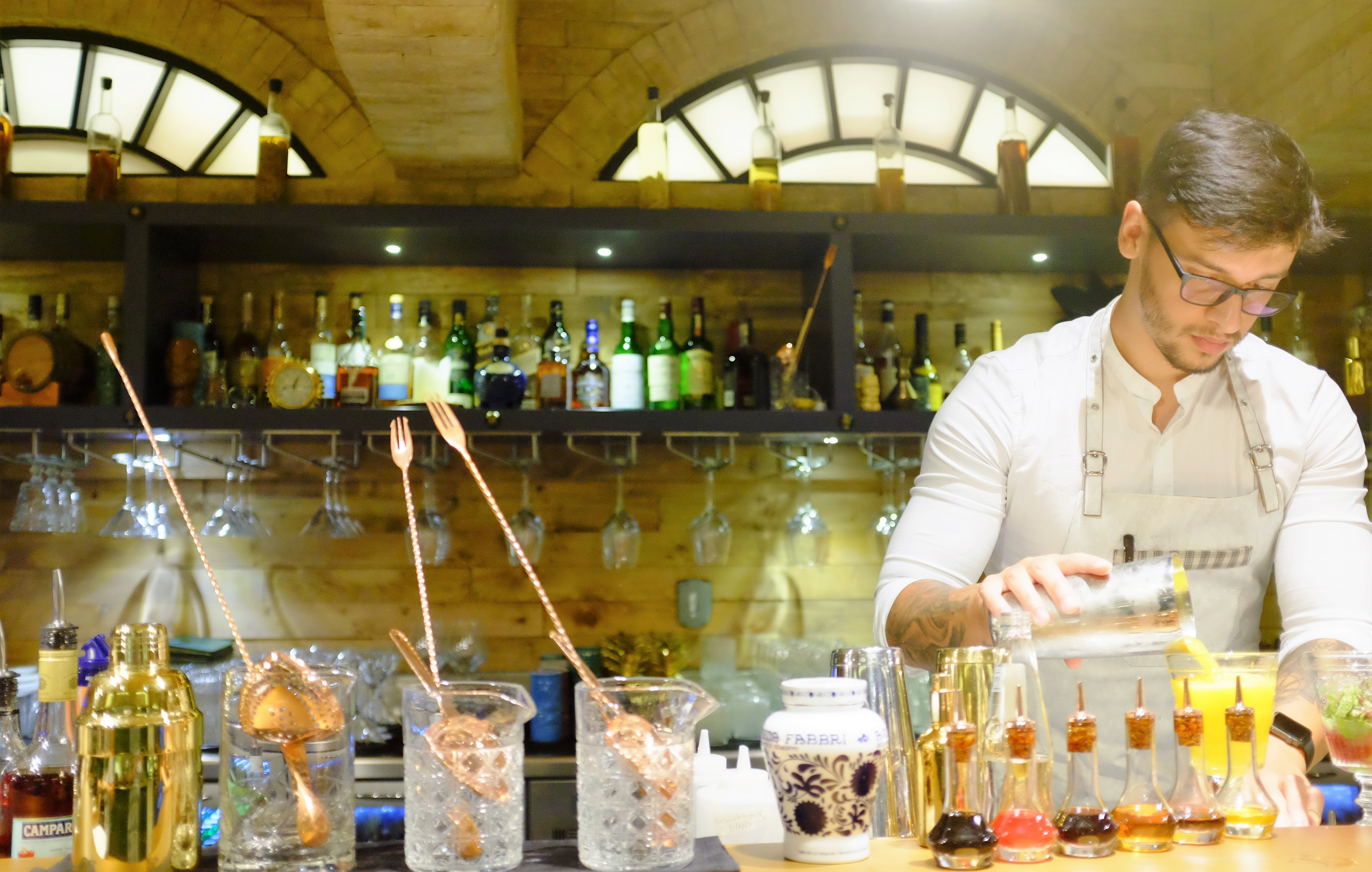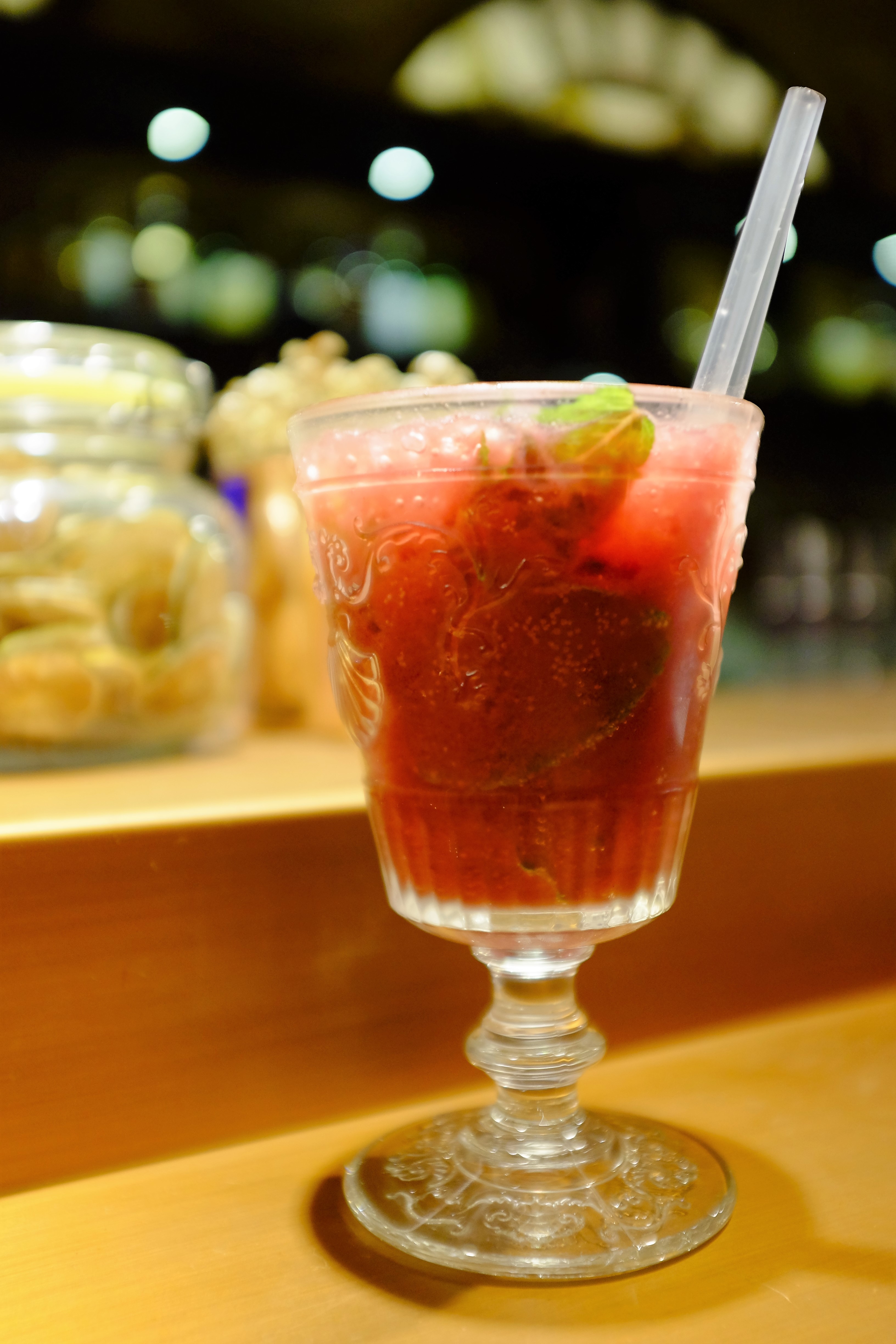 …and then move into the restaurant lounge itself!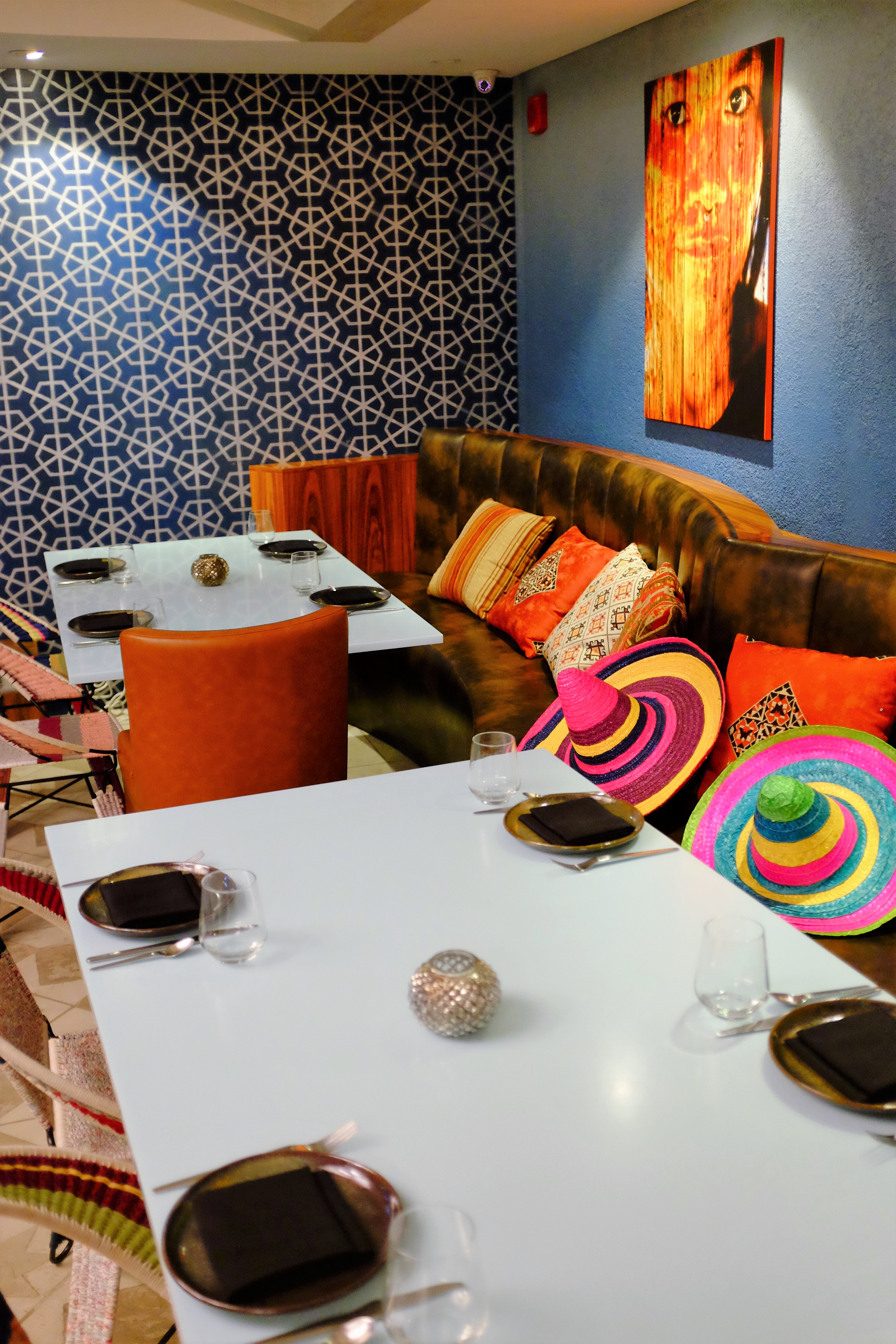 Waka runs an open live kitchen, which is where the magic happens; and the Fiesta Latina brunch combines in a very interesting way traditional table service with a self-service buffet, and a set menu combined with your own choice – here's how it works!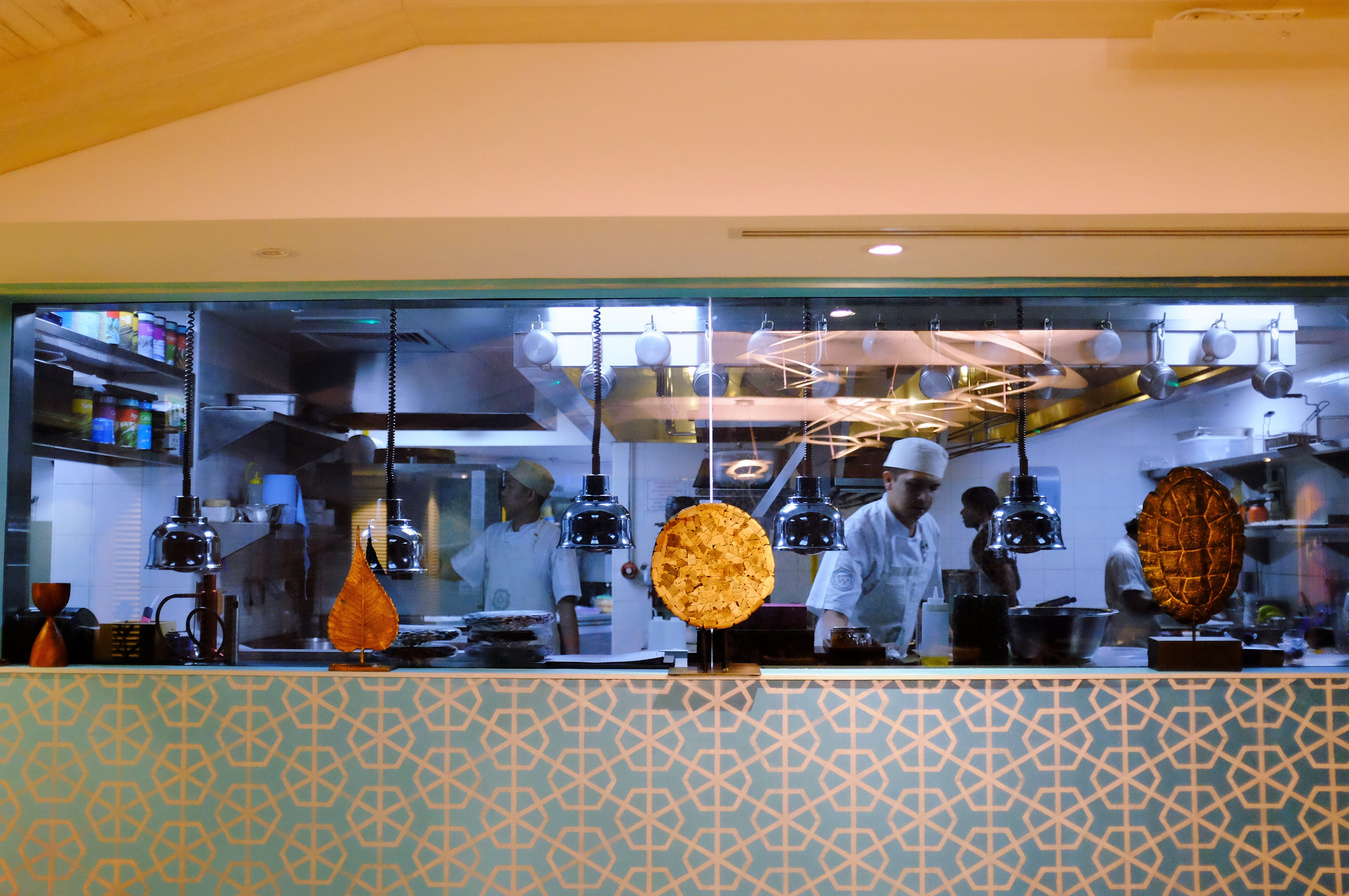 You start off with a stone mortar of Wakamole – the in-house version of avocado-based guacamole, with a twist – and then you move onto a selection of appetizers and salads, which you choose yourself off an ice buffet!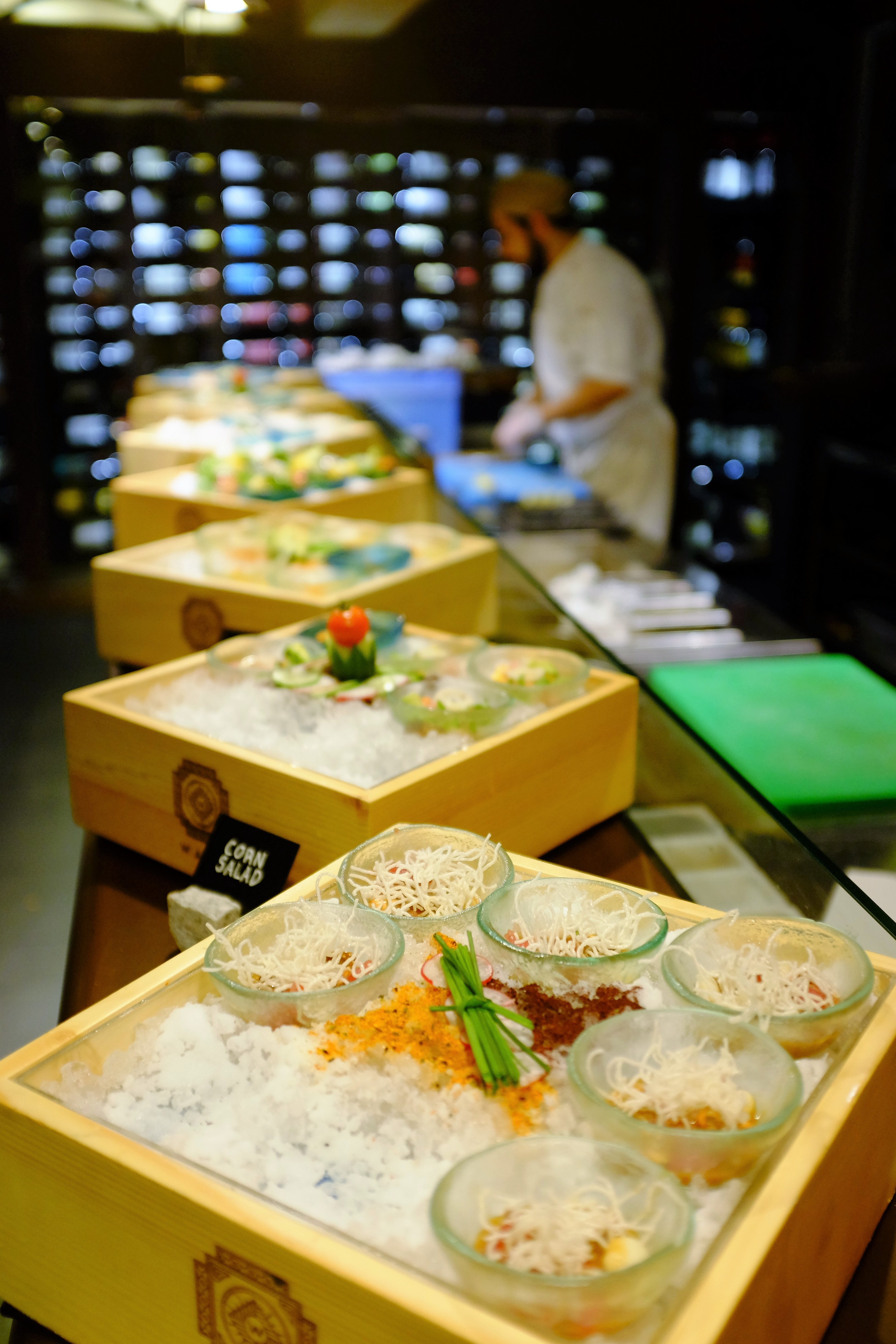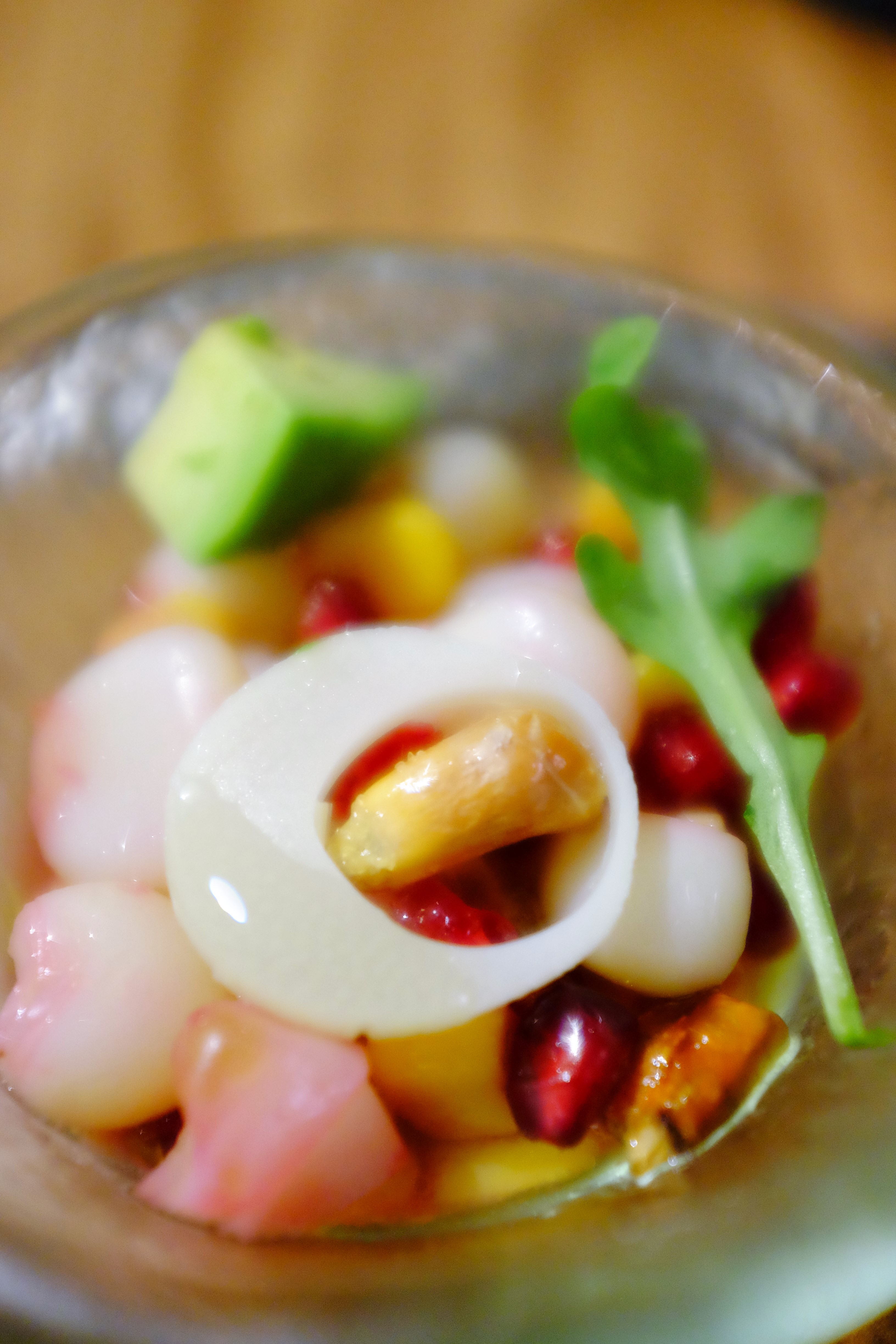 The ceviche are very much at the center of this buffet, and they are morsels of seafood marinated in lime juice. Of ancient origin, and most popular in South America, the fresh raw fish is cured in citrus juices, and spiced with chili pepper or garlic and seasoned with cilantro, green onions, or red pepper; and usually it is accompanied with corn or sweet potato or other staple that helps bring out the flavors.
But, at any time, as you savor the delights coming out of the kitchen and enjoy the Fiesta ambiance, there will be a reminder that you are currently in Latin American territory – and what happens at fiestas in South America?
Música, energía, baile! MUSIC, ENERGY, DANCE!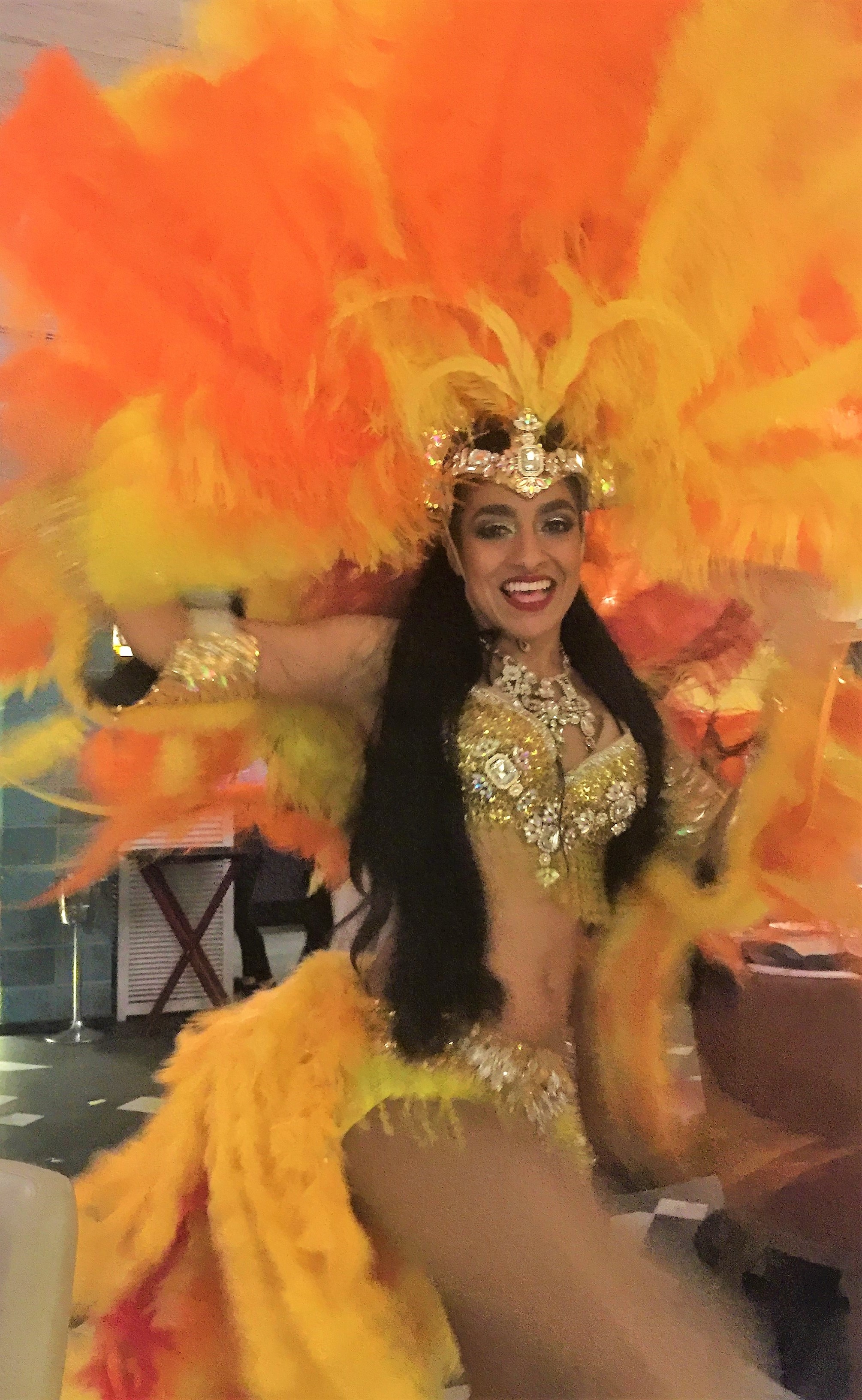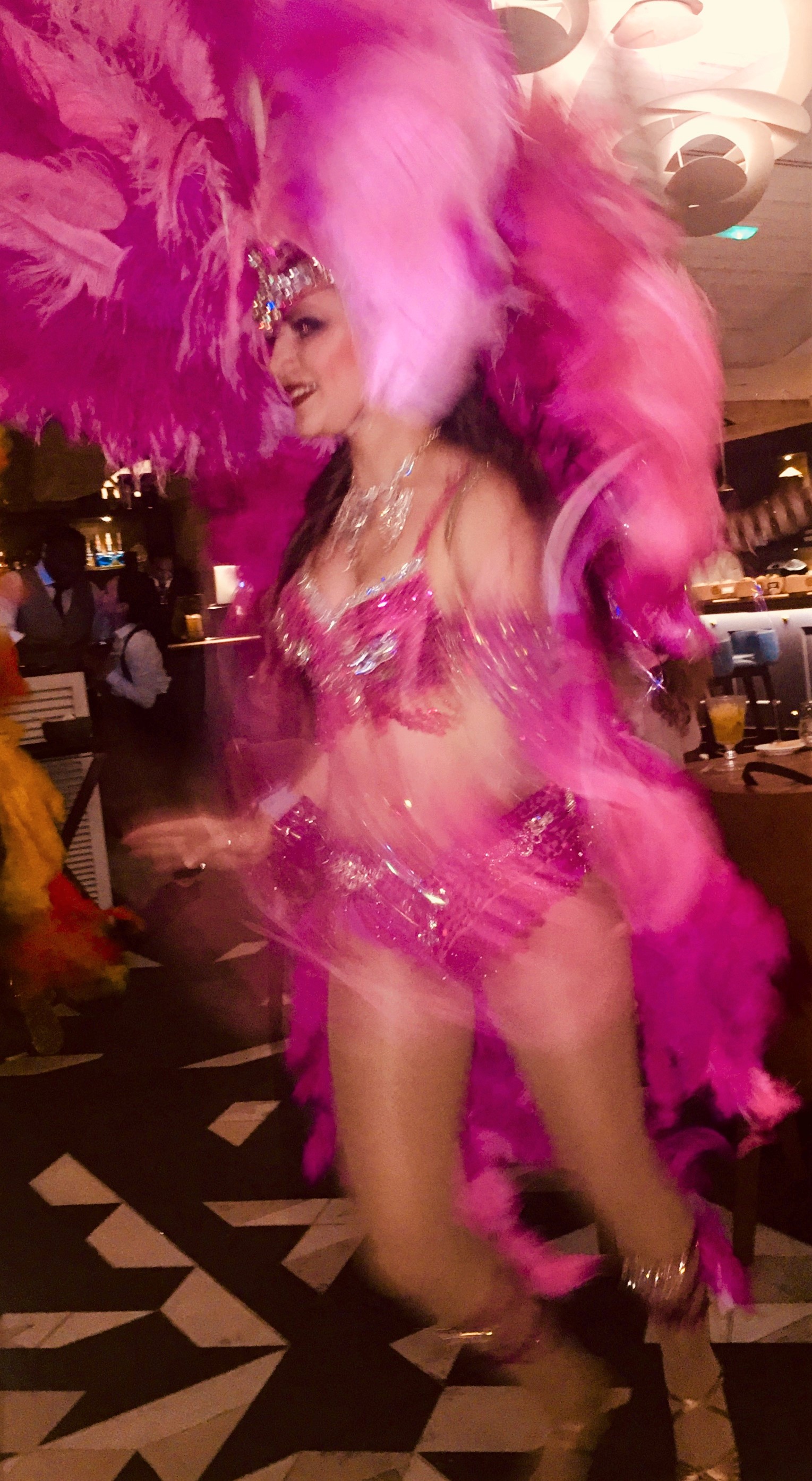 Then, once your heart rate has returned to normal, Waka brings out the Asian influence, as delicate trays of maki-sushi are served at the table!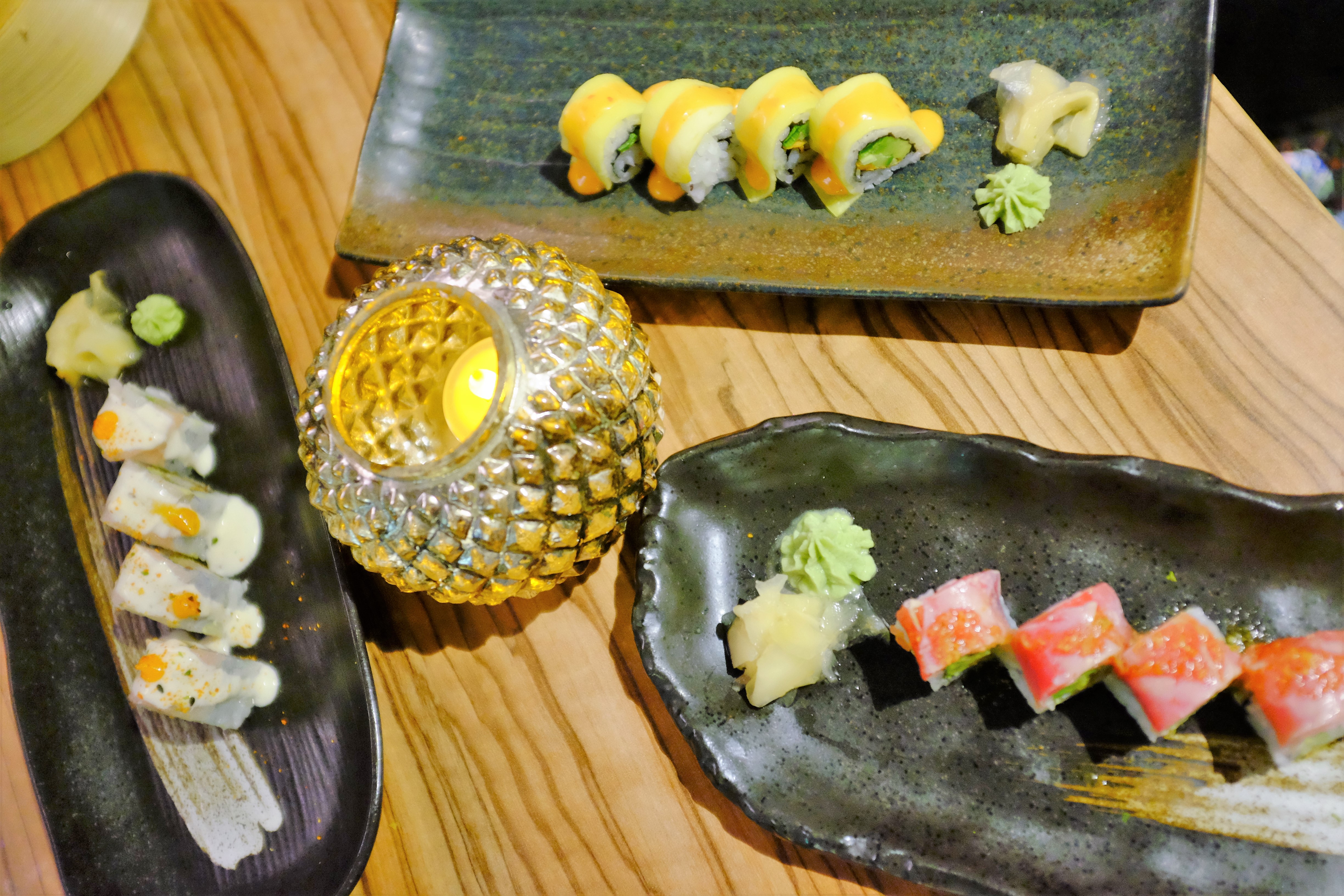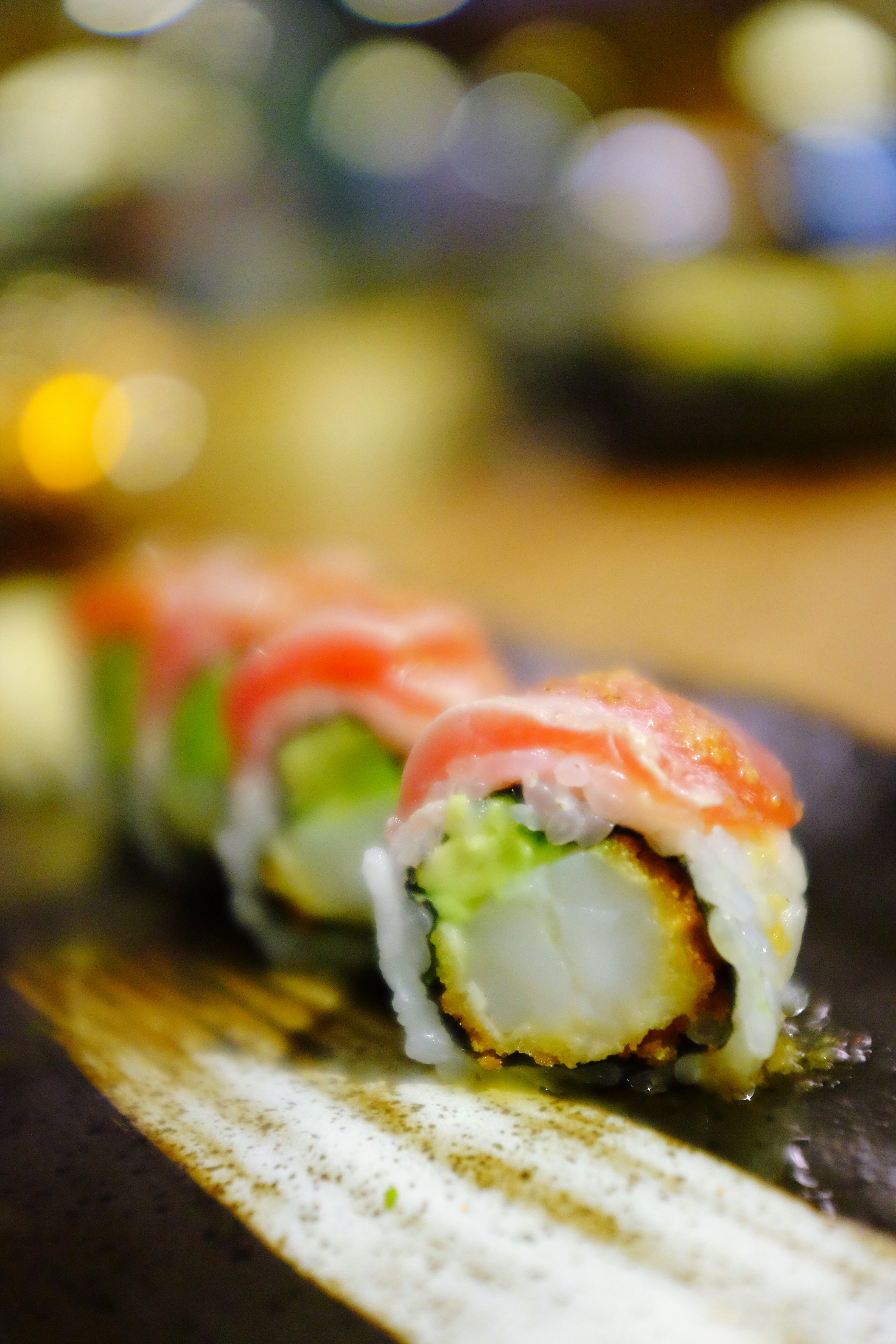 Delicious grilled chicken skewers follow – Chicken Anticucho! – and just when you think you are starting to get full, you are asked for your choice of main dish!
There are five options, one more amazing than the other, created by virtuoso Chef Roberto Segura:
Chaufa – prawns, calamari, scallops, fried rice, and oyster sauce
Spare Ribs in spicy Cantonese marinade and served with kimchi (I wish I had tried this!)
Chargrilled chicken
Truffled Quinoa Risotto
Cazuela de Lubina – sea bass, Peruvian dry potato, aji, cheese, and black mint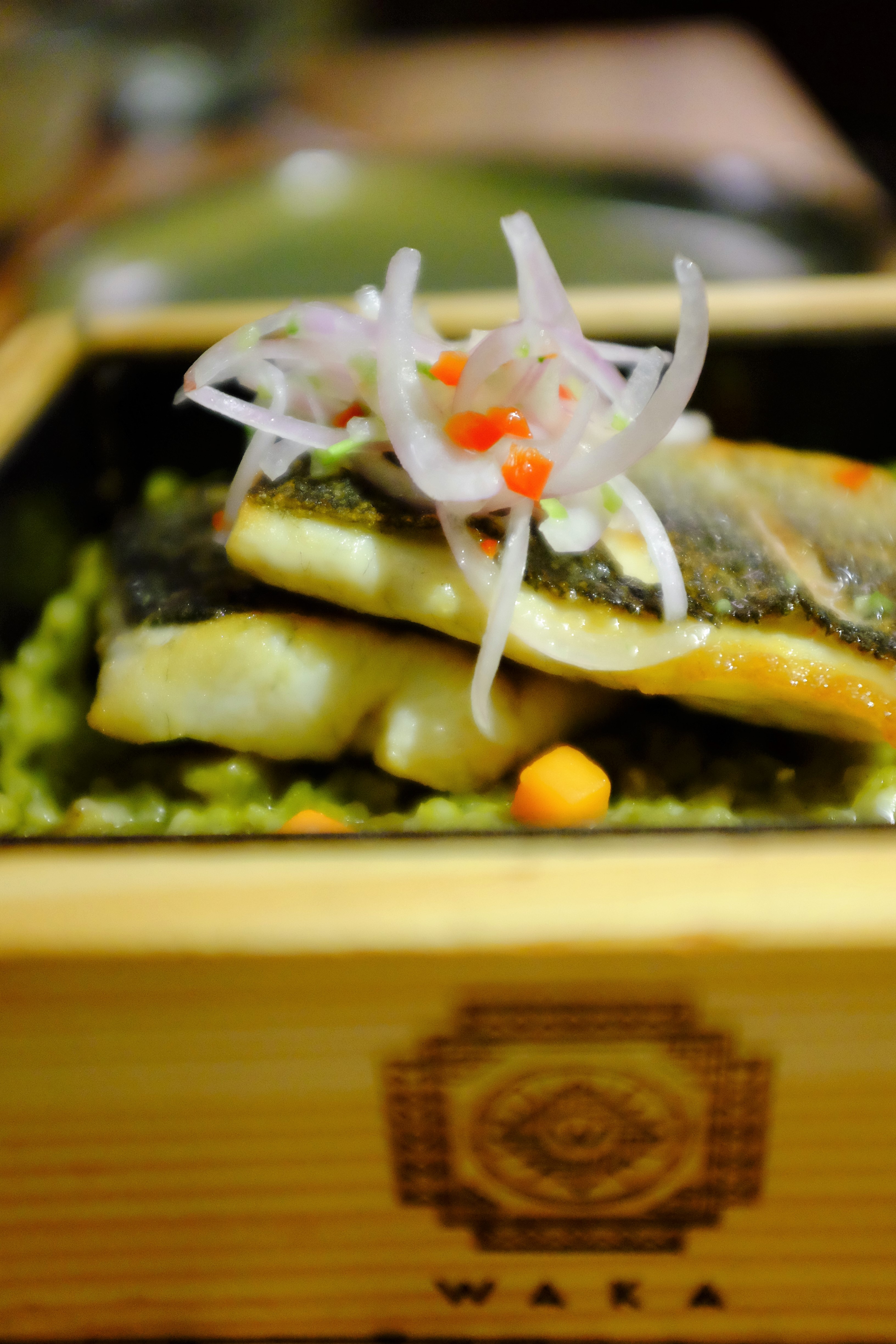 The sea bass was phenomenal in presentation, freshness, and taste!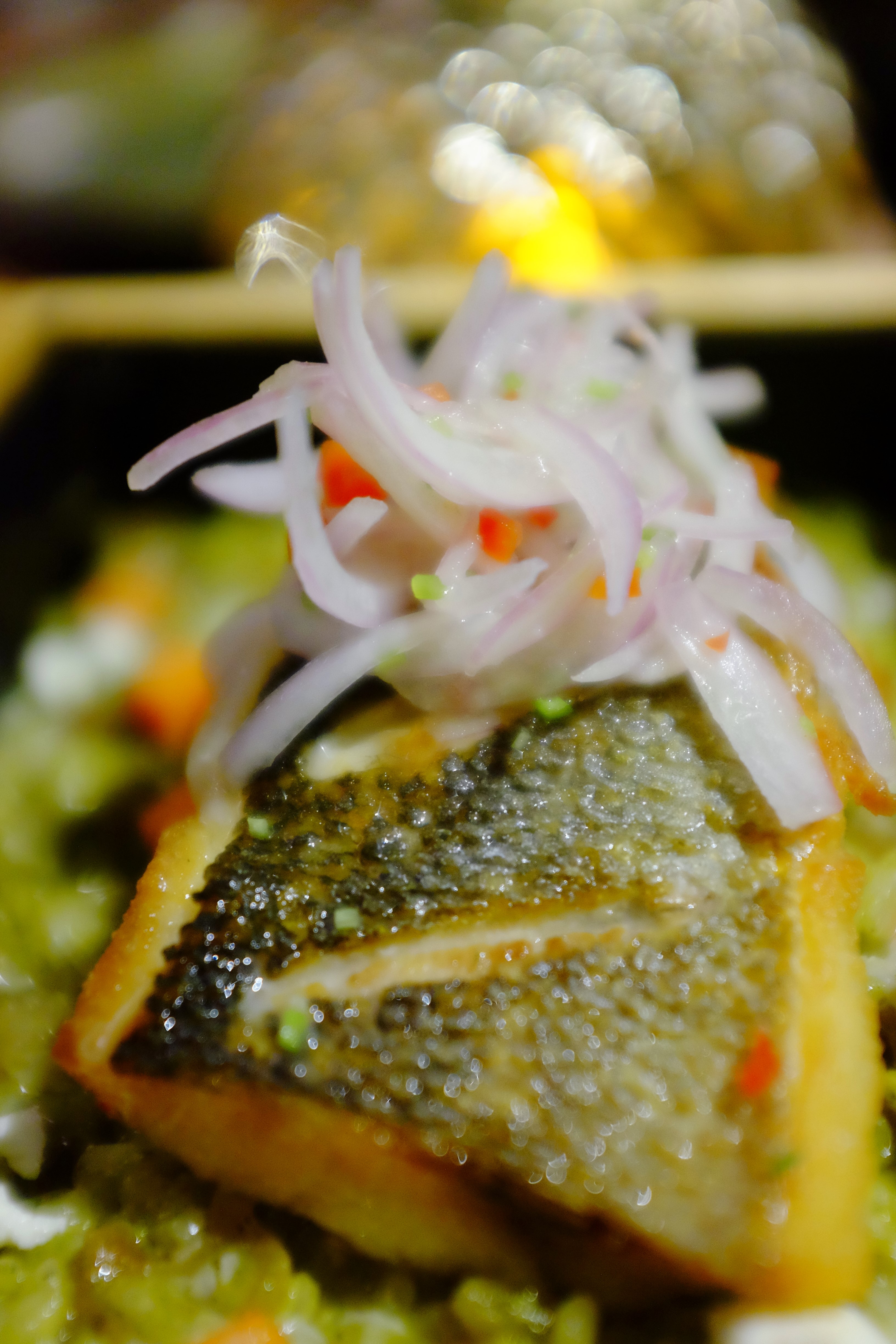 And the Chaufa layered flavors and textured of the various seafood meats with a smoky fried rice – very delicious.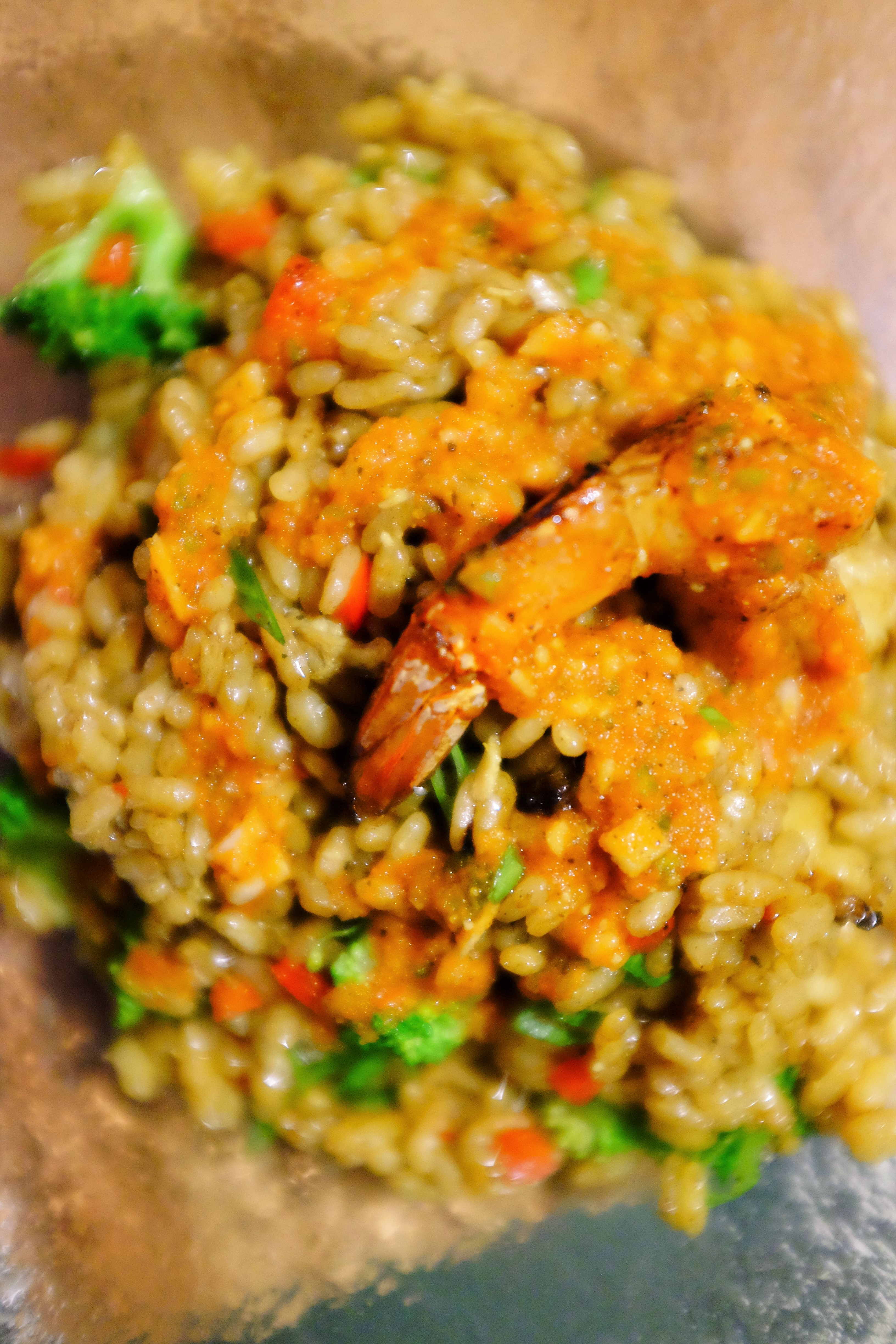 A little more dancing… and I found out that the dancers are from a Dubai-based troupe, and part of a professional events and entertainment management company: BNF.ae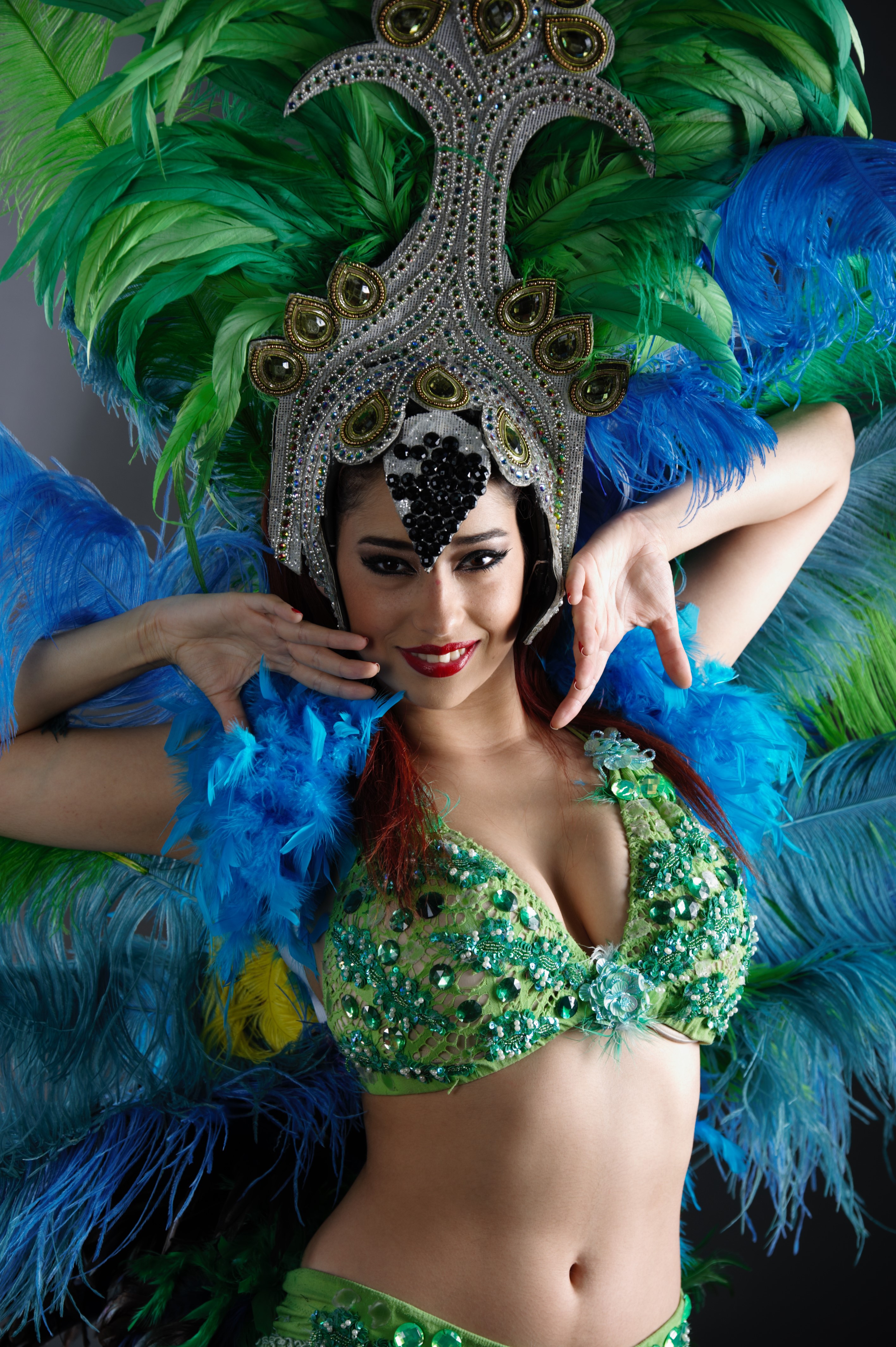 And finally, Waka dessert!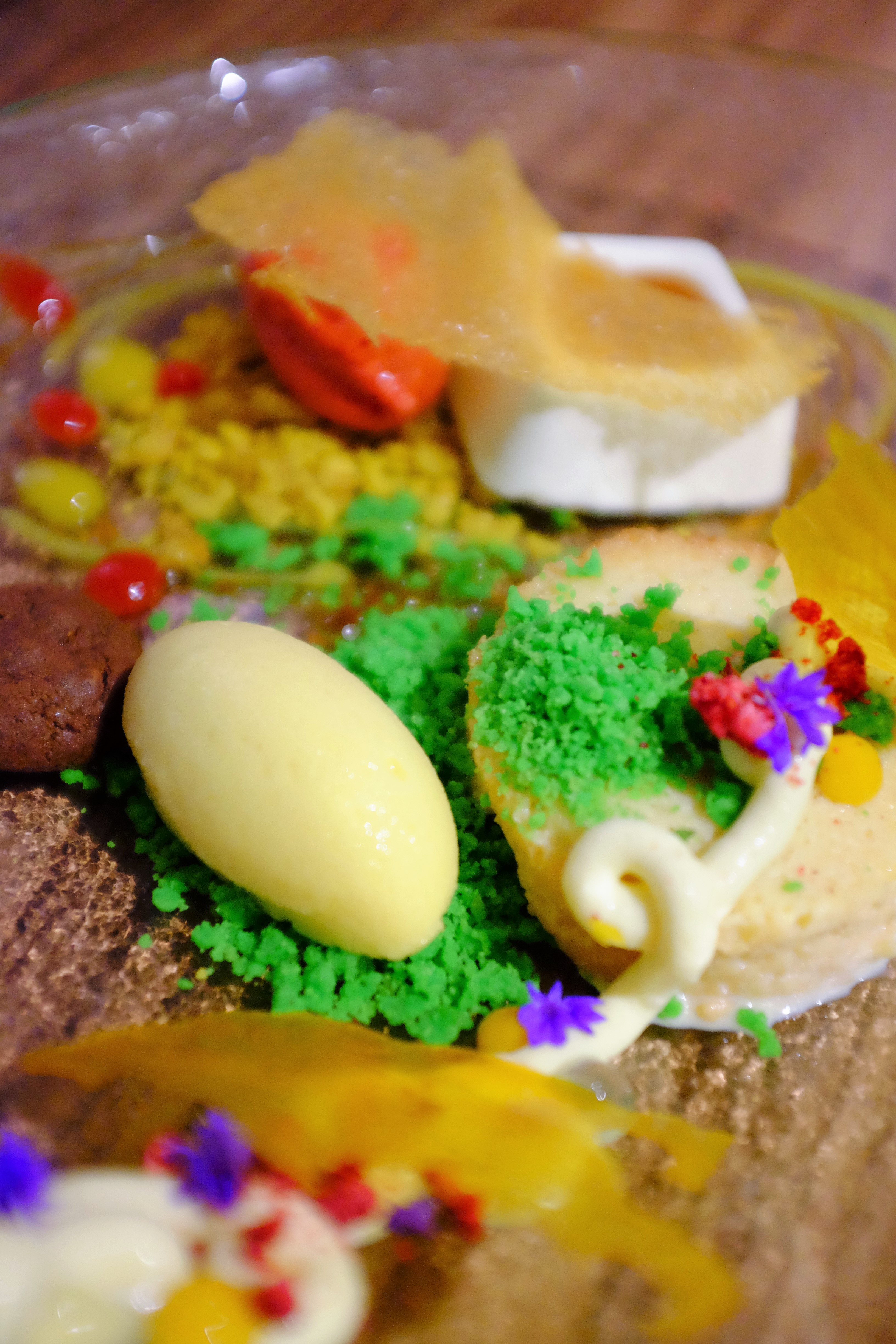 And if so you feel, on the way out, stop by the Oberoi bar, where the selection is staggering and you are sure to find what you request.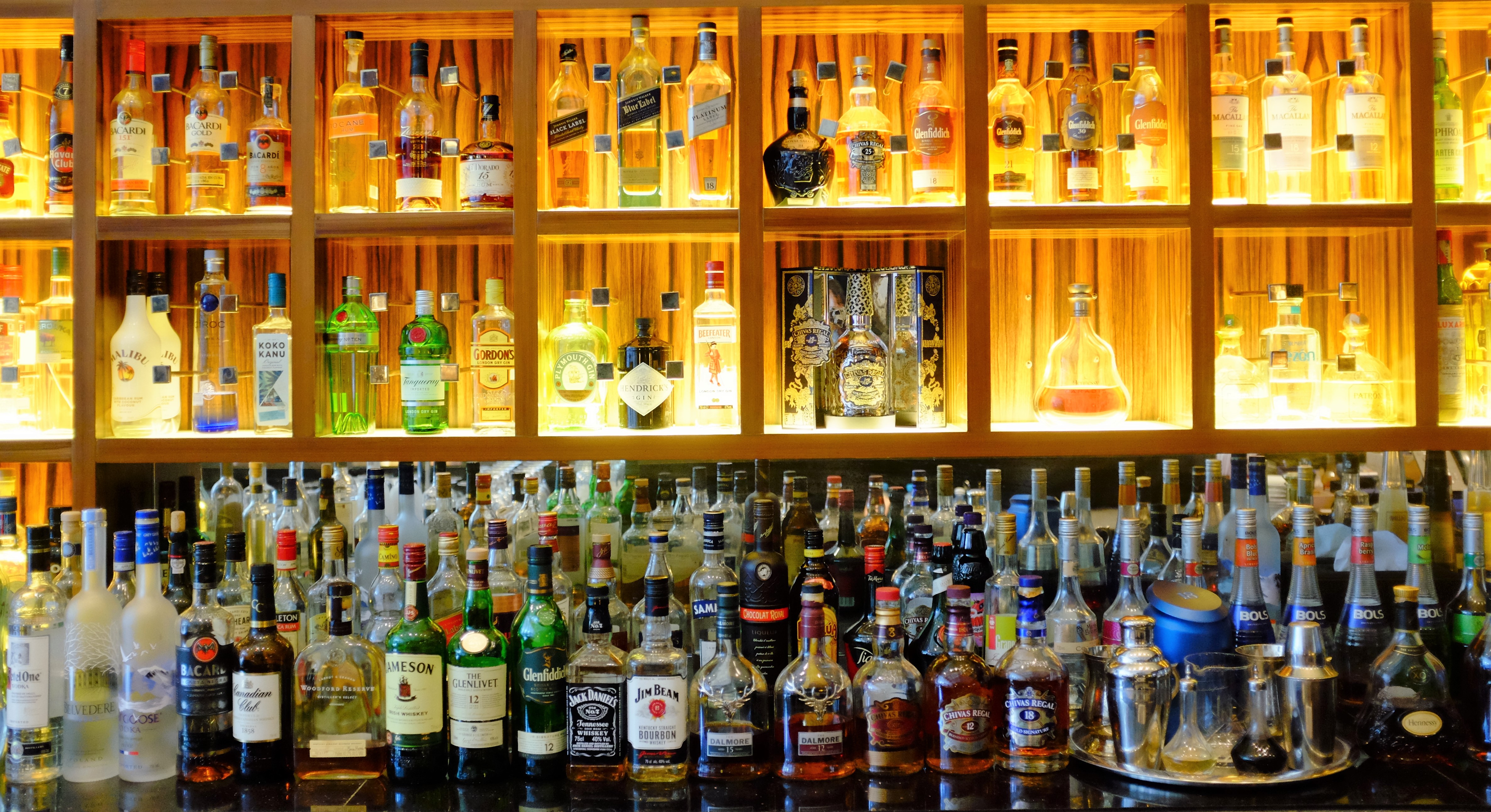 Overall, the Fiesta brunch at Waka is a very special affair, and well worth the experience: signature Latin American dishes, in excellent variety and combinations; a delightful decor and feel to the restaurant, with a good working bar; and then you have the excitement of the entertainment, which altogether makes for a unique and memorable weekend meal.