The Carving Board has elevated the humble sandwich to a culinary art form!
You see, I was raised on sandwiches, as were many Europeans, North Americans, and Australians – and, yes, New Zealanders, too (always unfairly forgotten), and even though now you'll find kids happily chomping on sammies in Bangalore, Bangkok, Baku, Baghdad, Bahrain, and all other world cities starting with B… when it's the food of your childhood, the love is deeply embedded within you.
So when I was presented with this masterpiece at The Carving Board, I had tears of joy in my eyes…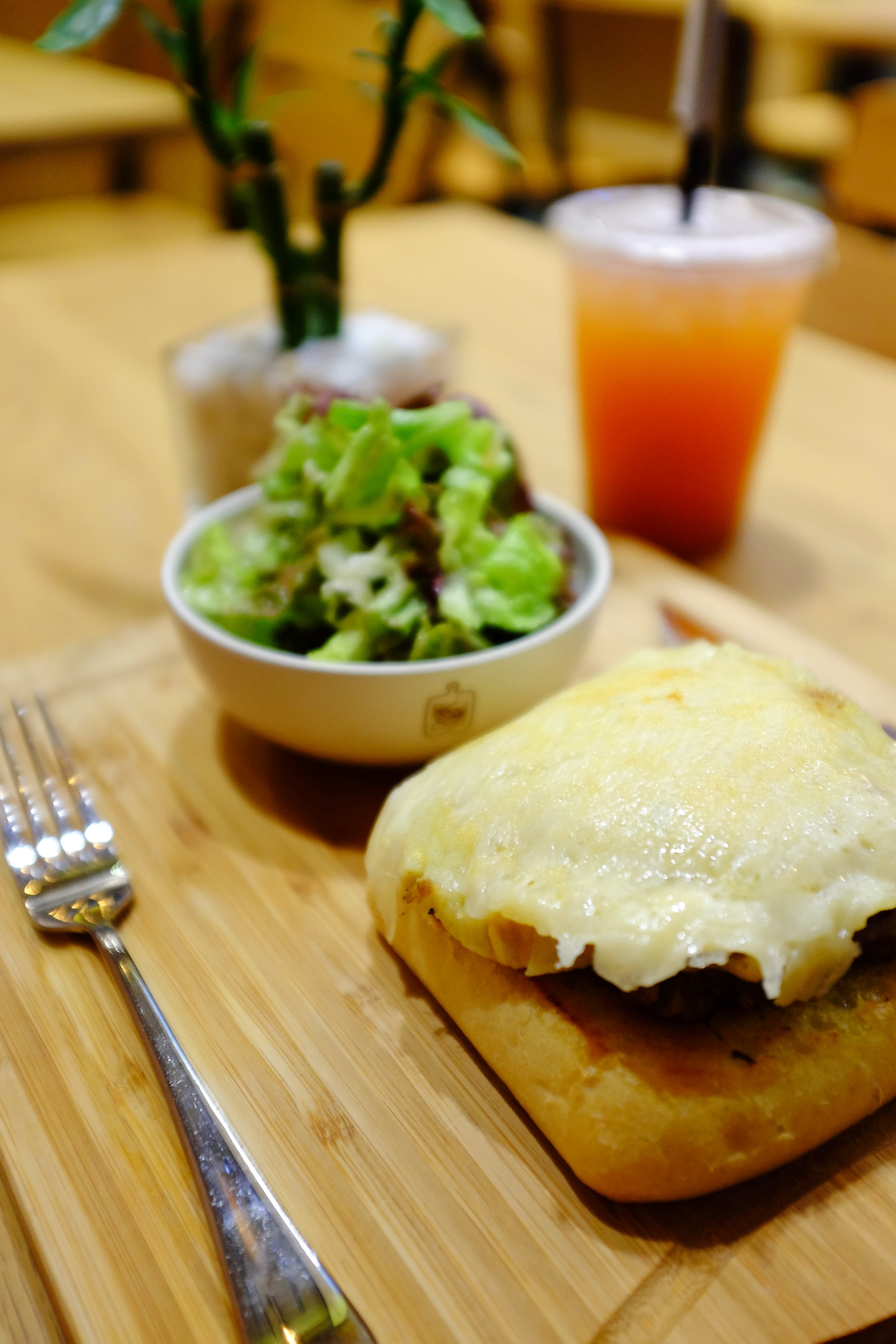 The Pot Roast sandwich – homestyle pot roast slow cooked in a rich gravy with sweet baby carrots and served in an open-faced ciabatta 'bowl' topped with parmesan crusted corn mashed potatoes.
You know they take their sandwiches seriously when they're served on a wooden chopping board alongside a proper steak knife!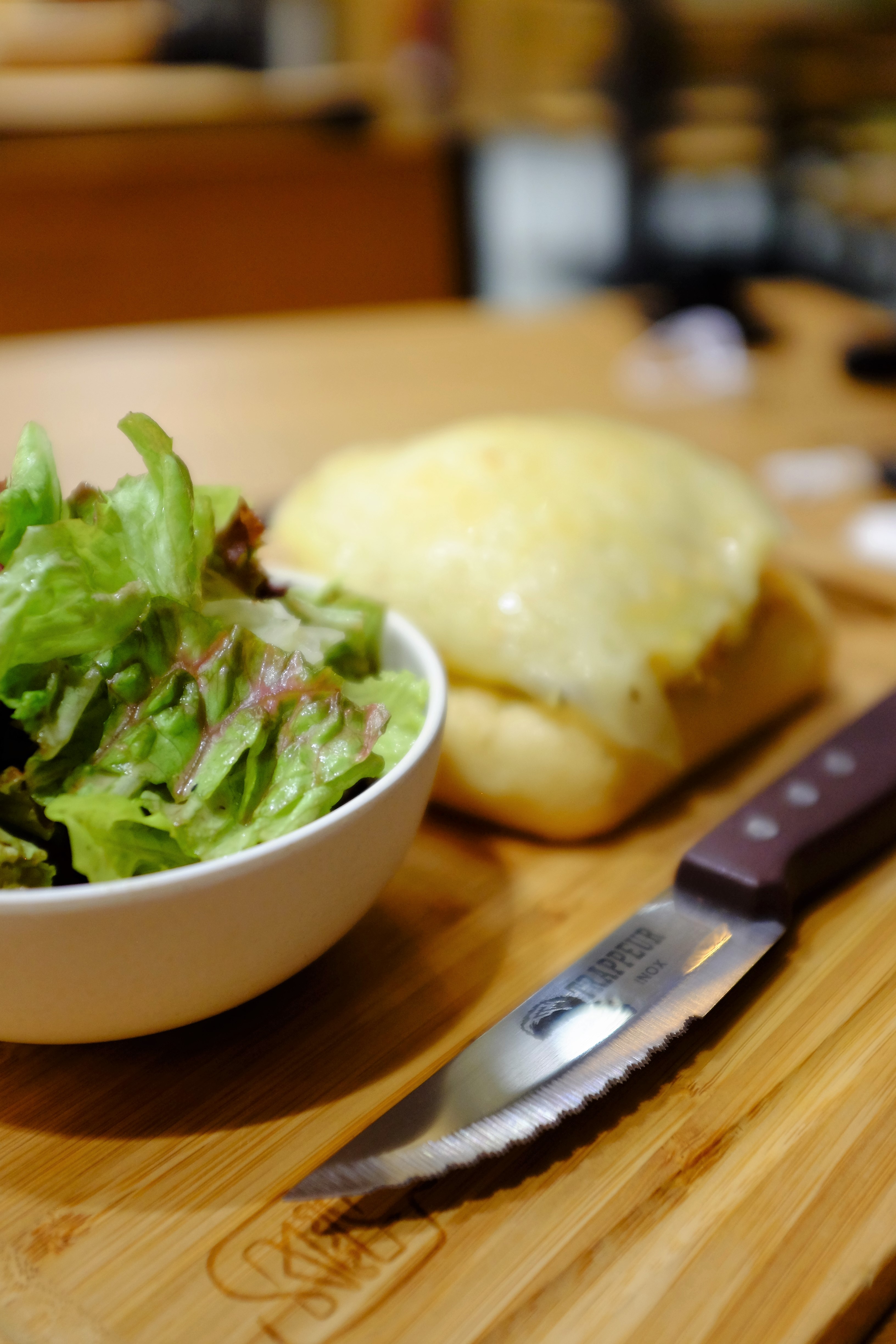 So let's cut this puppy open!
Oh boy! The aroma is let loose, and memories of Sunday roasts flood the senses… hanging around in the vicinity of the family kitchen, waiting for the call to come: "It's ready! To the table! Wash your hands!"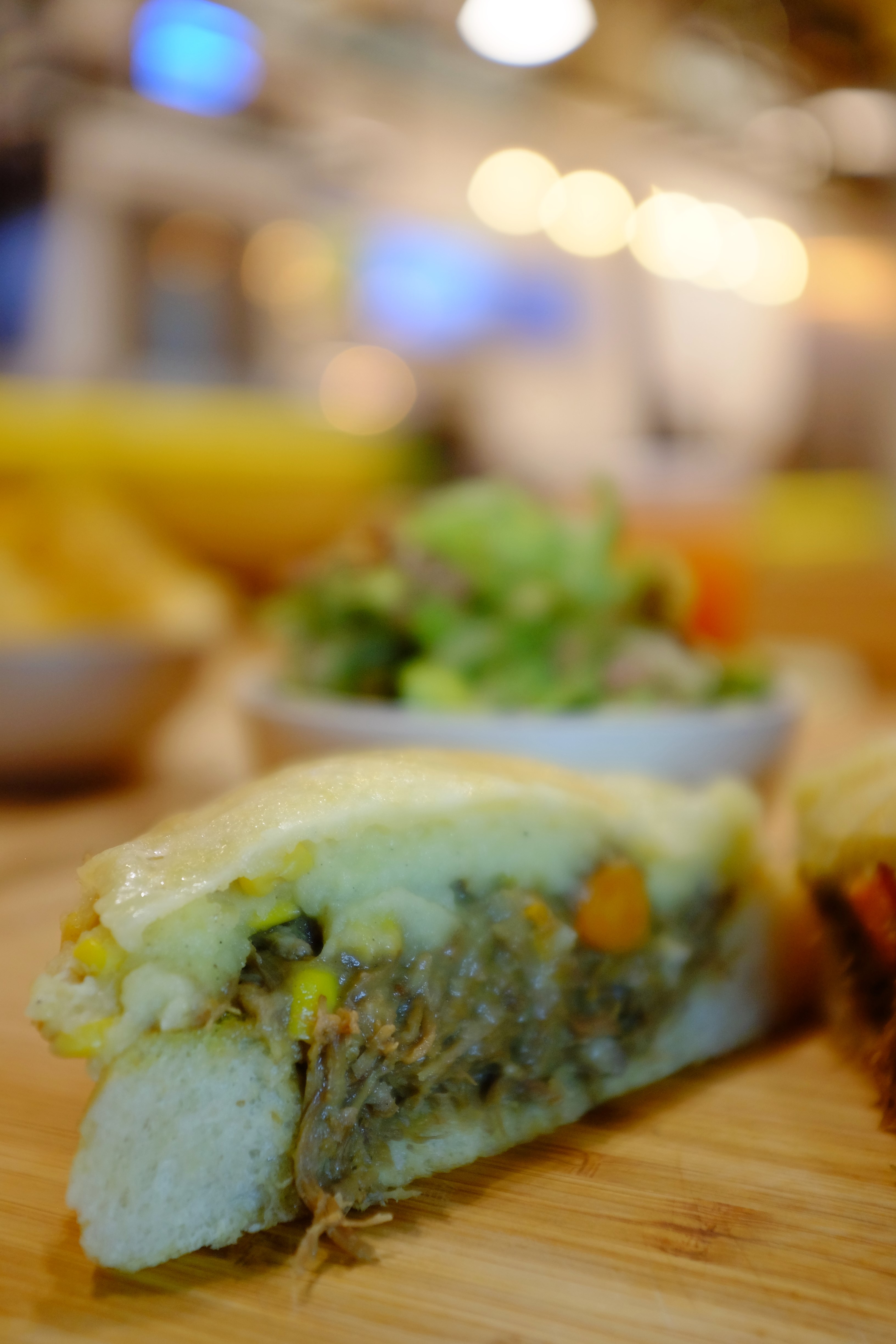 To tell the truth, there's your weekend lunch sorted – done.
Perhaps not for those who like to fiddle around with oven mitts; but for the busy people, or those who prefer to focus their weekends on other activities, just call in to The Carving Board and your Friday brunch appears at your door.
The restaurant itself is nice for eat-in, as well. And there's a good outdoor section to make the most of the weather.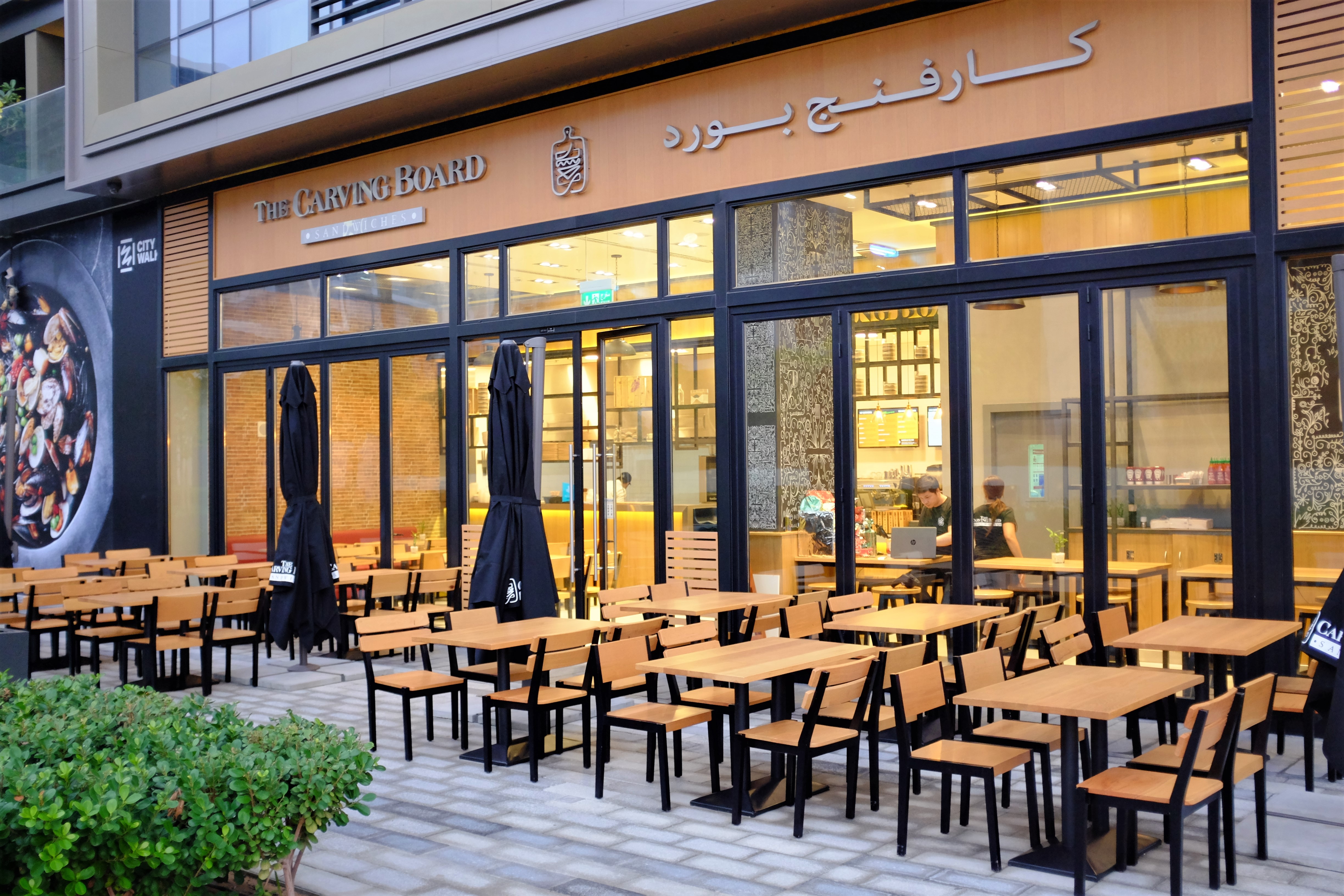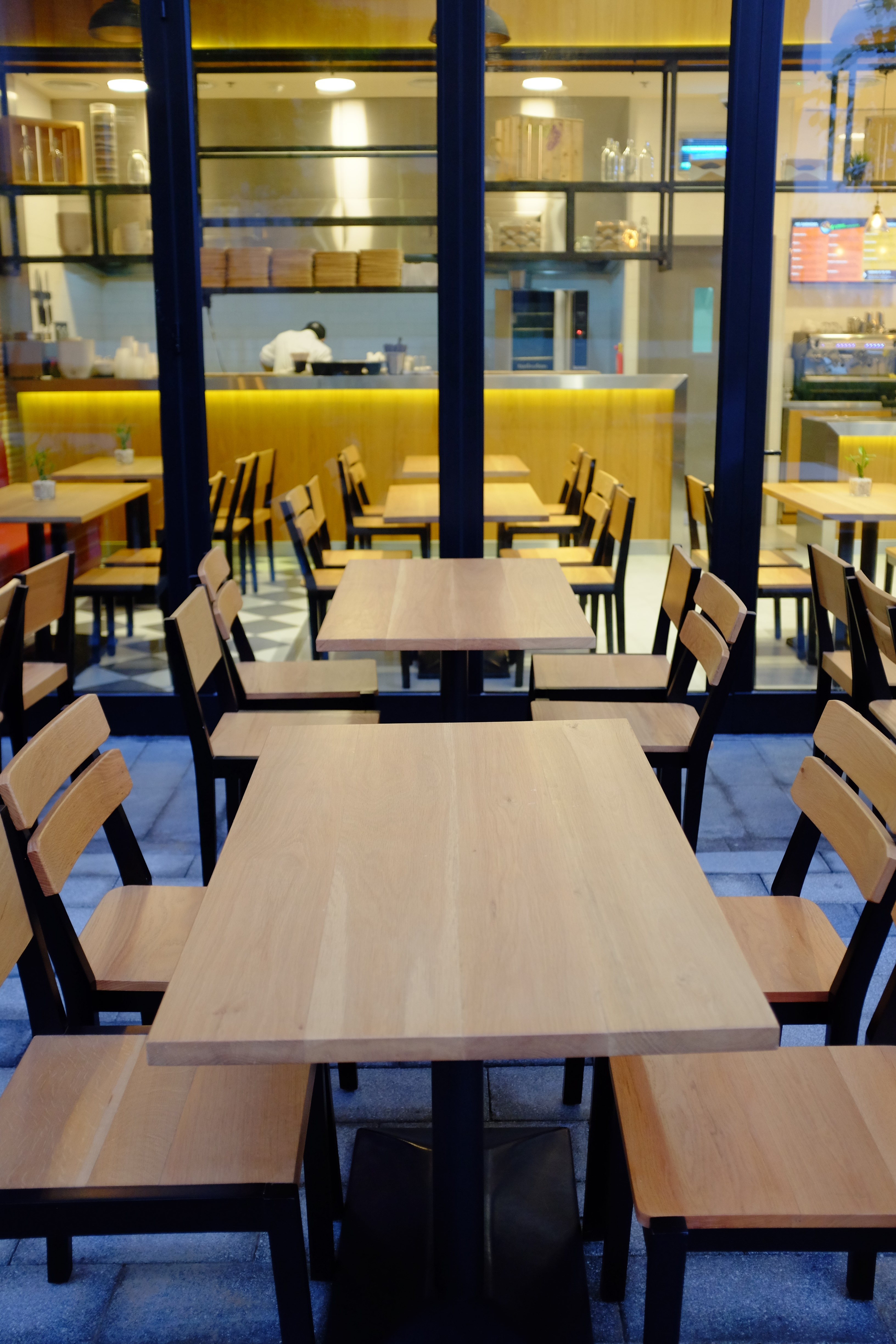 Located in the modern Dubai Walk, it's a great spot to pick up a sandwich lunch.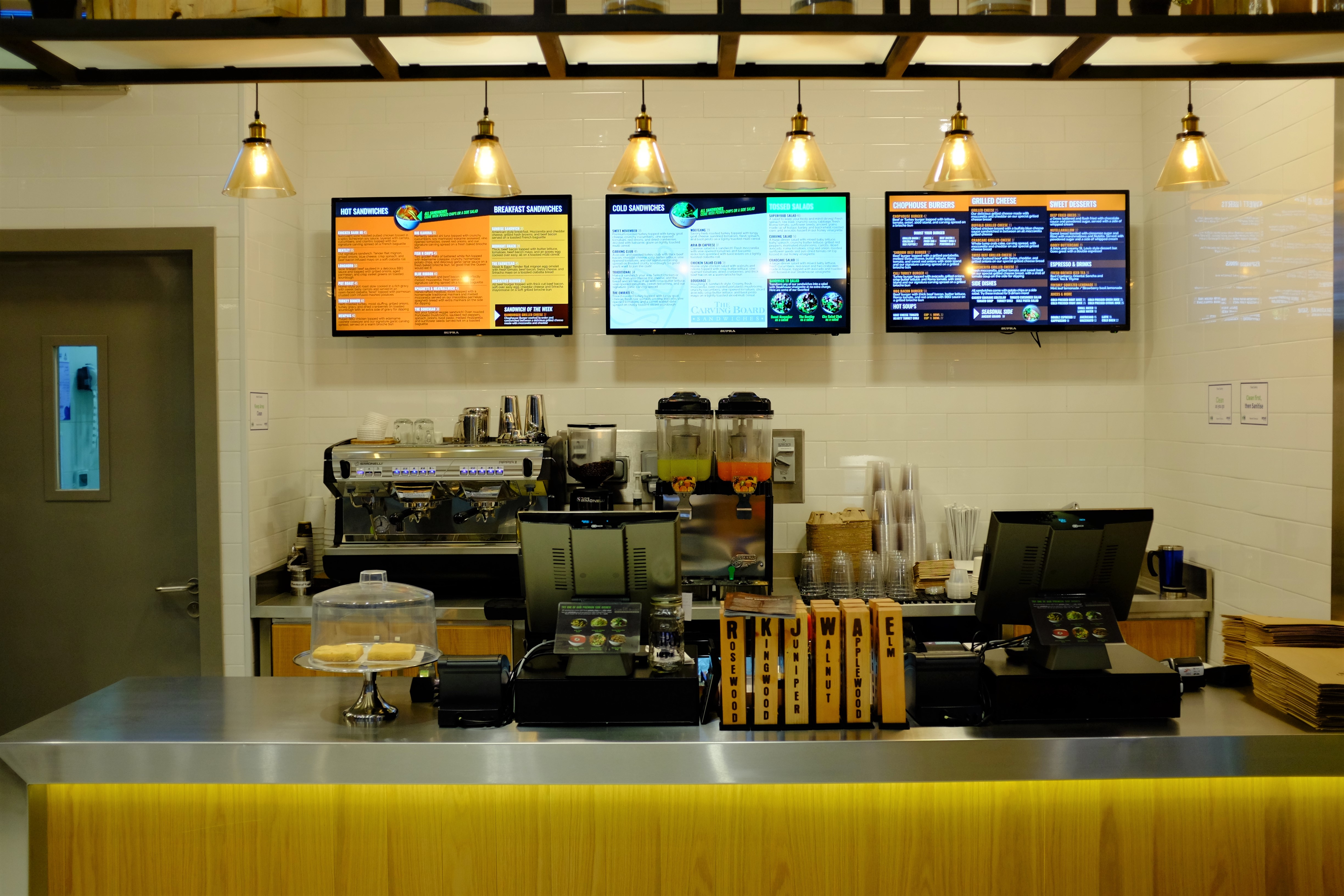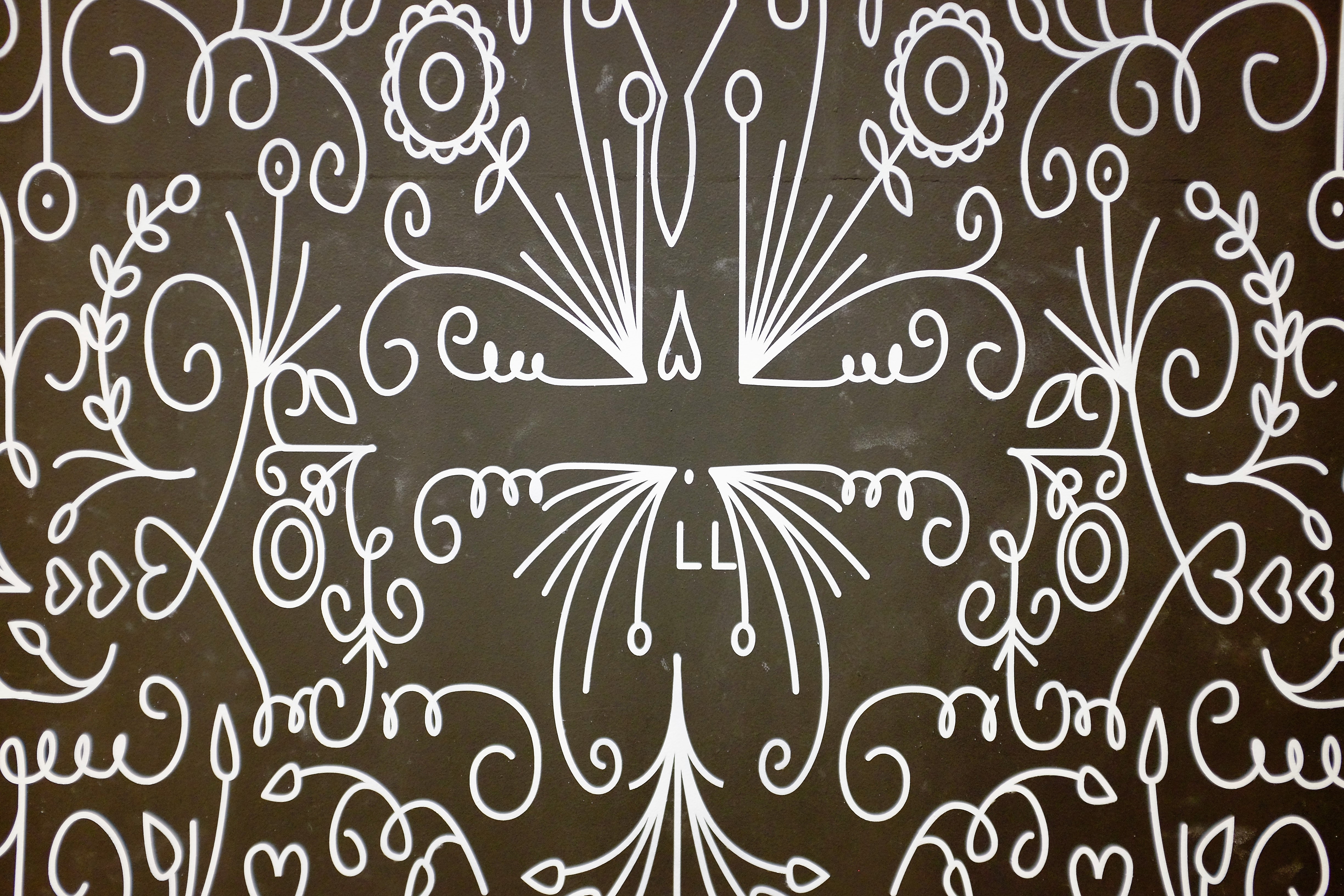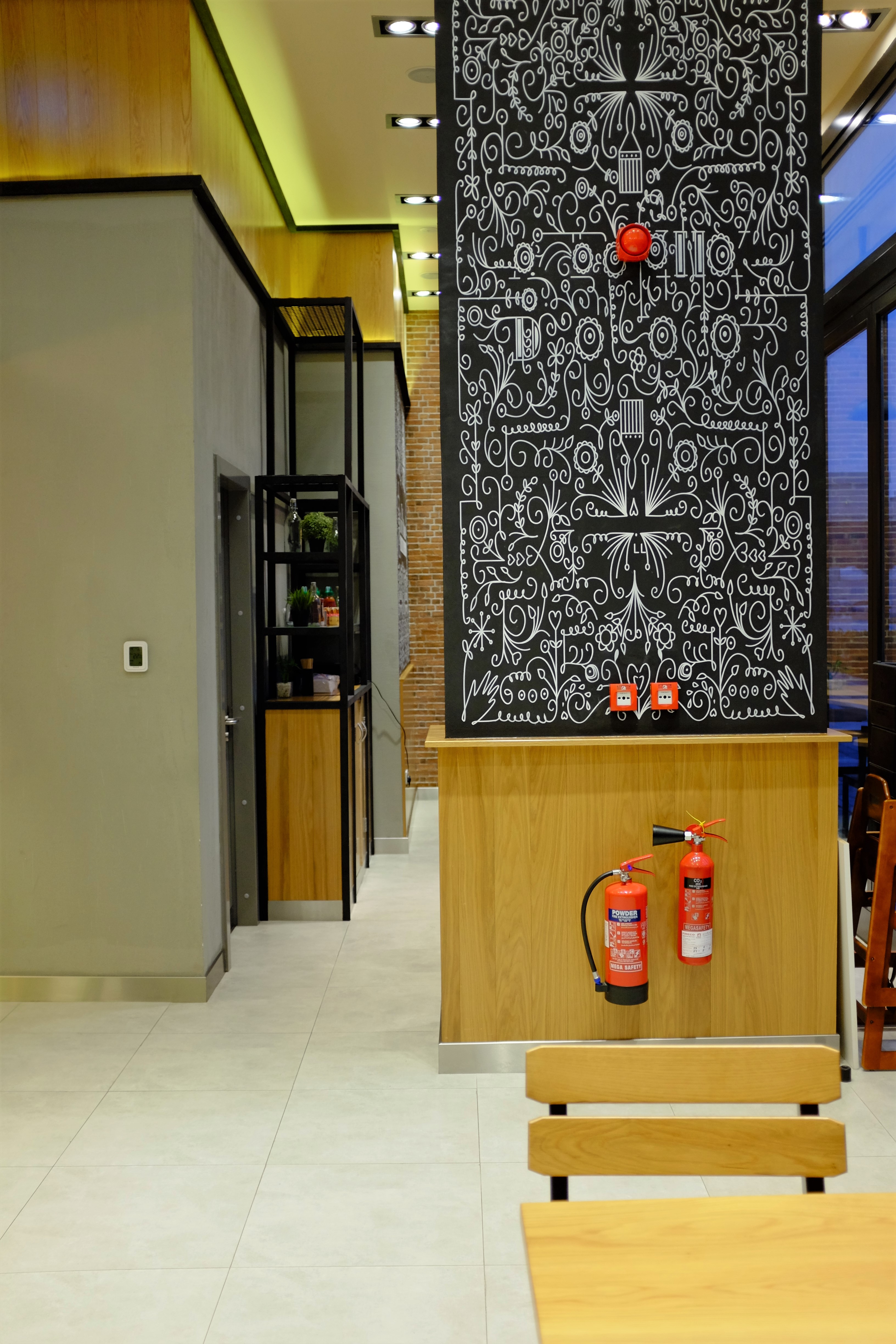 The original Western finger food, The Wall Street Journal has even declared, somewhat cheekily, that the sandwich is Britain's "biggest contribution to gastronomy".
You see, between those slices or buns of bread, one can wedge all sorts of delicious combinations of foods…
…and at The Carving Board, they have explored the realm of super-tasty sandwiches:
The Bentley sandwich, for instance, tender filet mignon, grilled onions, crisp spinach, and beef bacon infused mayo on a soft ciabatta roll.
Or the Turkey Dinner sandwich: herb roasted turkey, moist stuffing, turkey gravy and dried cranberries on toasted sourdough  – and extra side of gravy for dipping!
Oh, and they do burgers…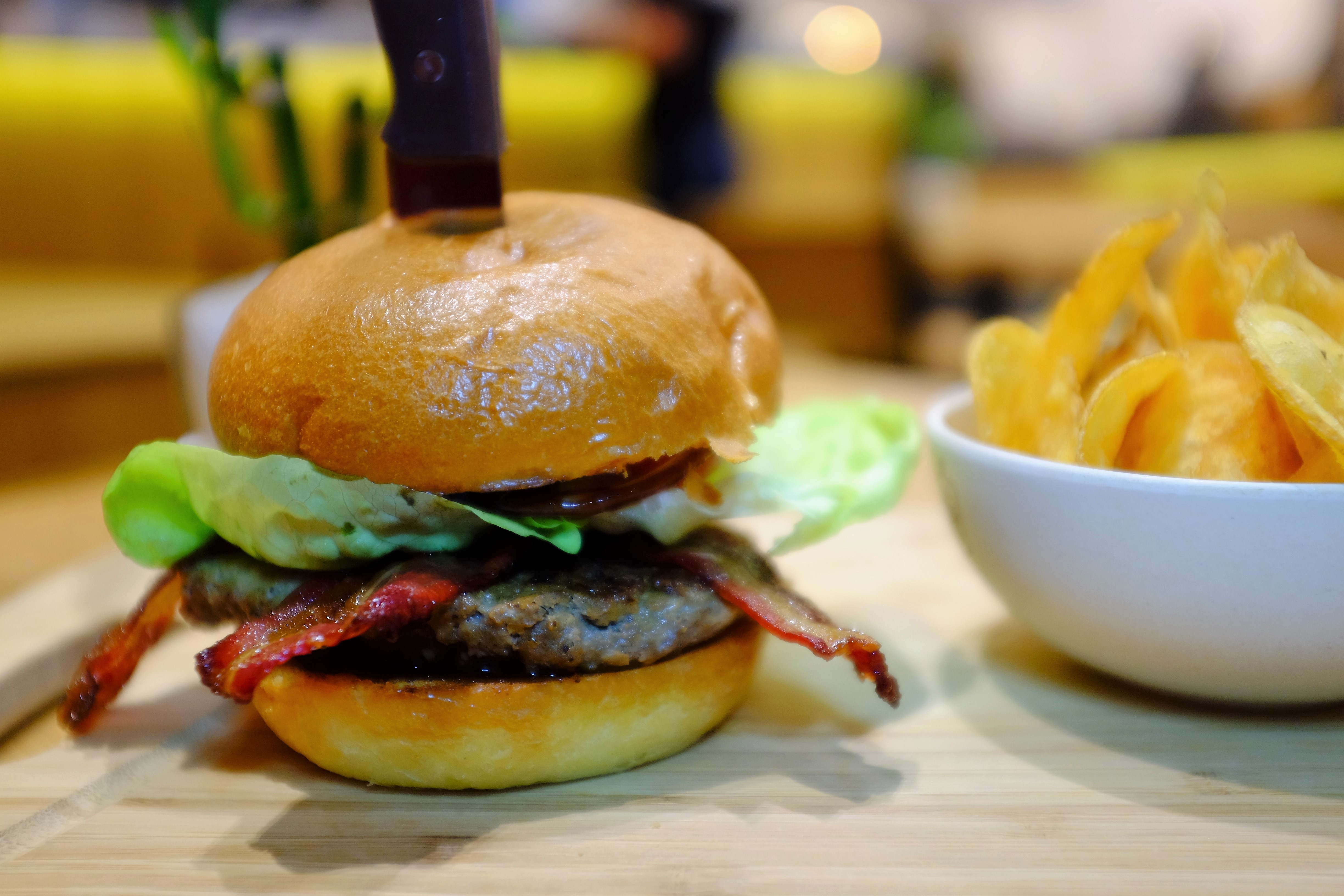 Very good – satisfying, flavorsome, well-cooked and beautifully presented on the wooden platter.
Inside, simple but effective, not too much sauce that otherwise masks the goodness of the actual ingredients – a sign of a lower quality dish: drown it in mayo sauce!
The Carving Board's BBQ Bacon Burger relies on a very thin layer of BBQ sauce, and the deciding flavor is care of the delicious red onion relish.
Lovely crisp lettuce, and juicy ripe tomato slices – and, of course, the beef patty and a super-soft brioche bun!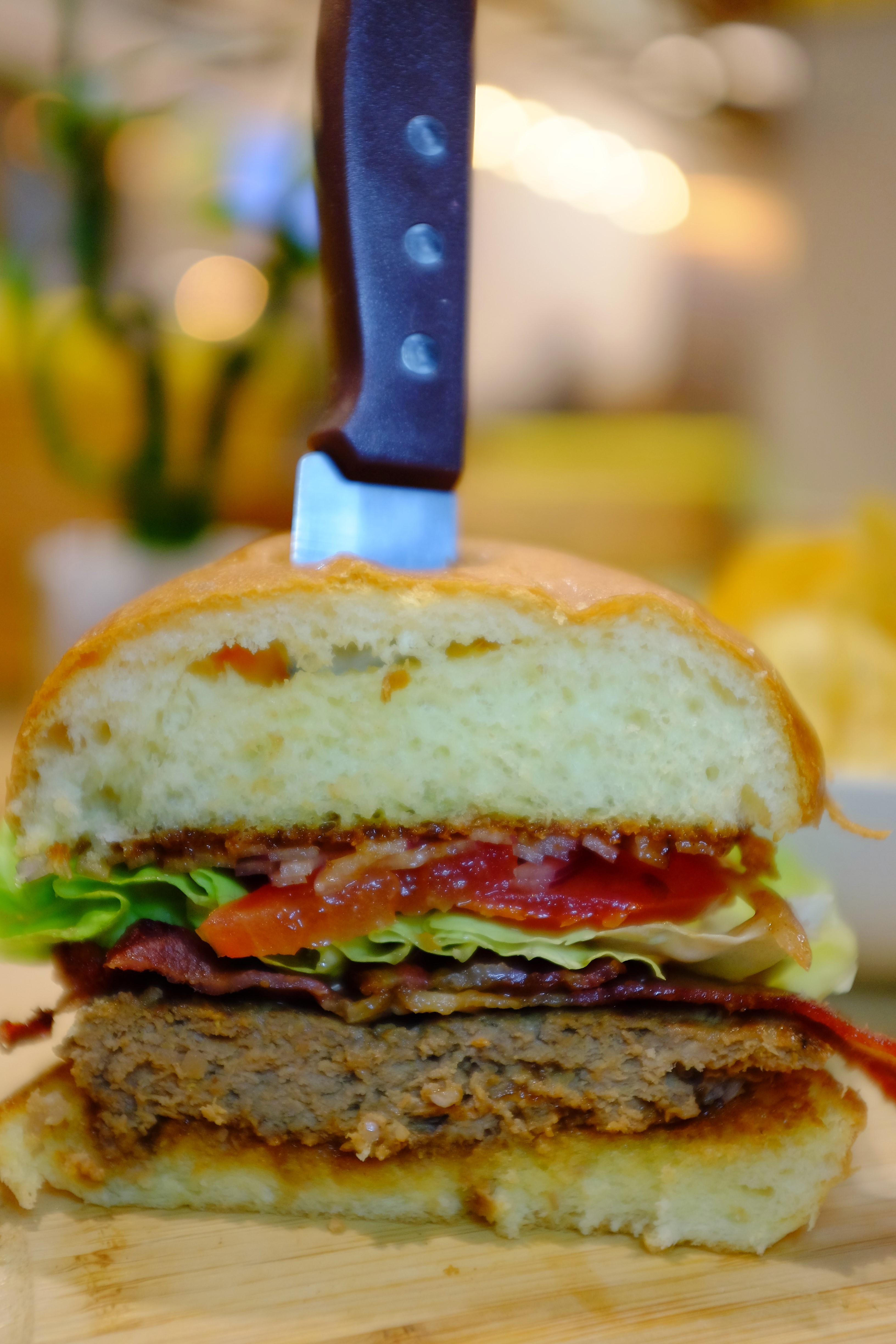 Let me take a moment to address the bacon – which deserves mention, as it is such an important taste foundation of so many sandwiches.
Since the traditional pork bacon is only allowed at specific licensed restaurants, and prepared and served separately, most burger/sandwich joints in UAE need to substitute beef or turkey bacon.
Normally, they are poor substitutes, and nowhere near as good as the real thing. In some cases, they are downright horrible, and better left out altogether. I will often unceremoniously dump them, soggy and stringy, at the side of the plate.
However, at The Carving Board, it seems they have sourced an alternative bacon that actually tastes great!
Check it out: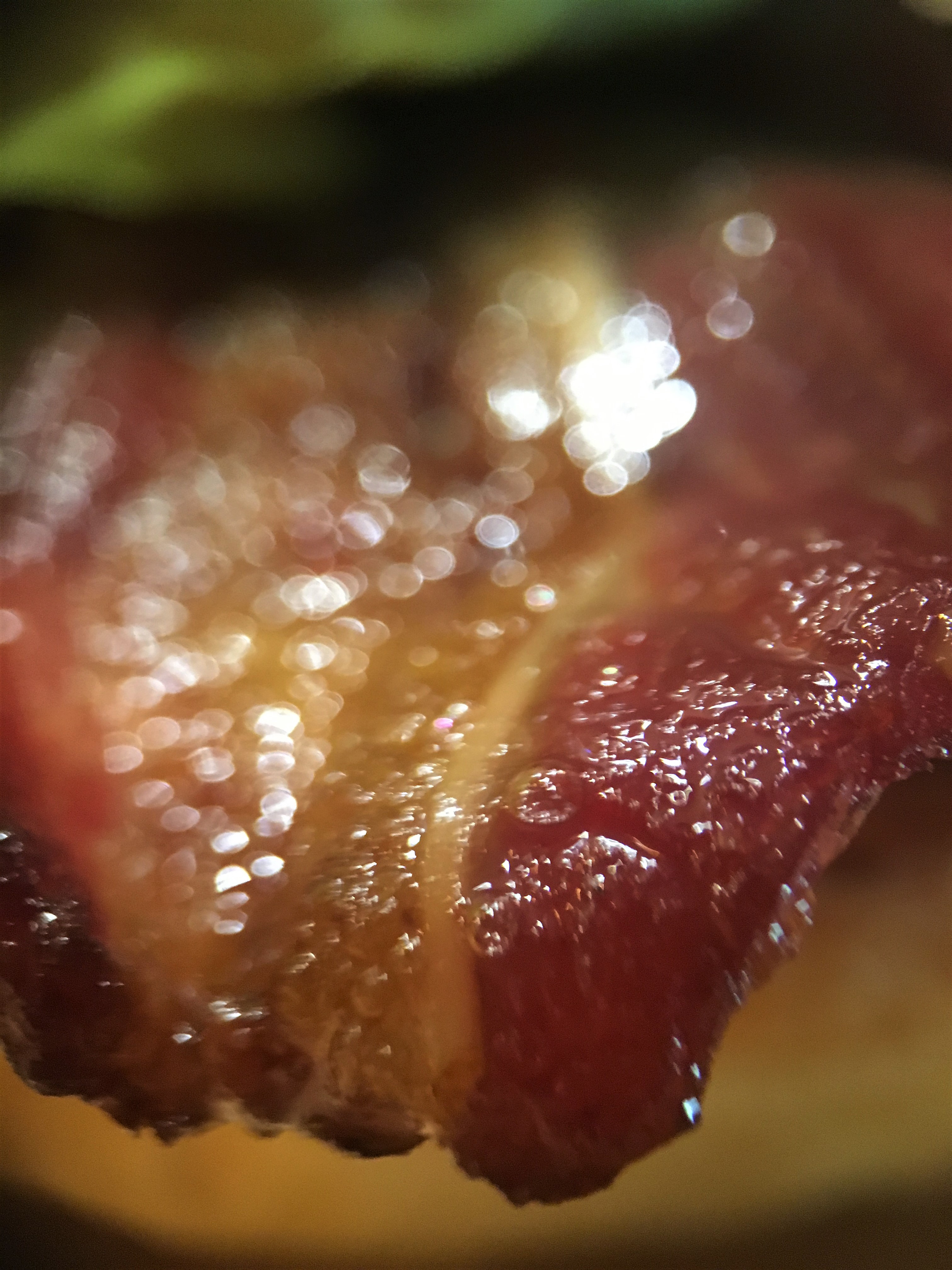 That was really good beef bacon!
Also, I enjoyed the crispiness of the potato crisps – very fresh.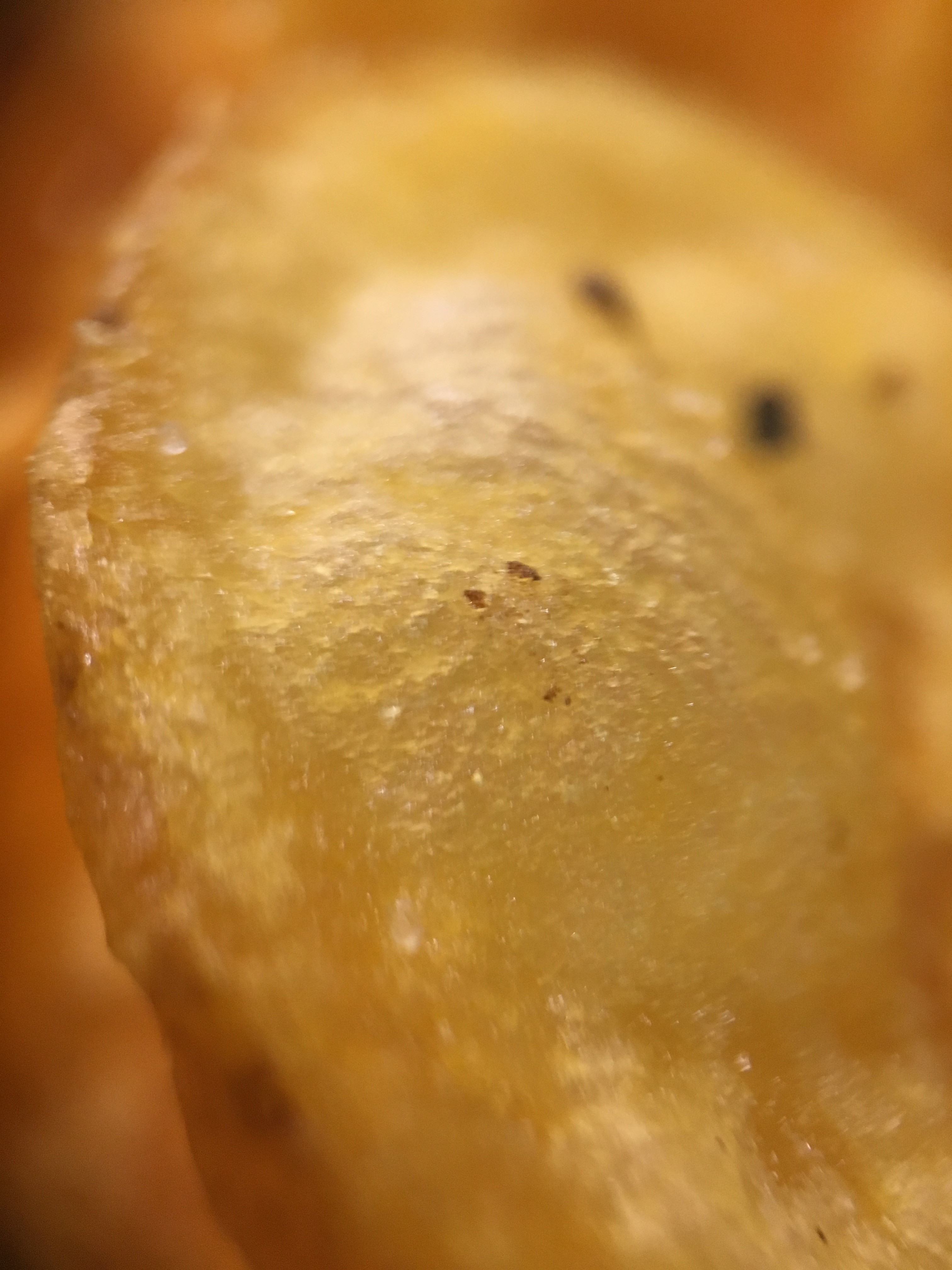 Plus, the good people at The Carving Board have even managed to throw in some wicked desserts, like the Deep Fried Oreos!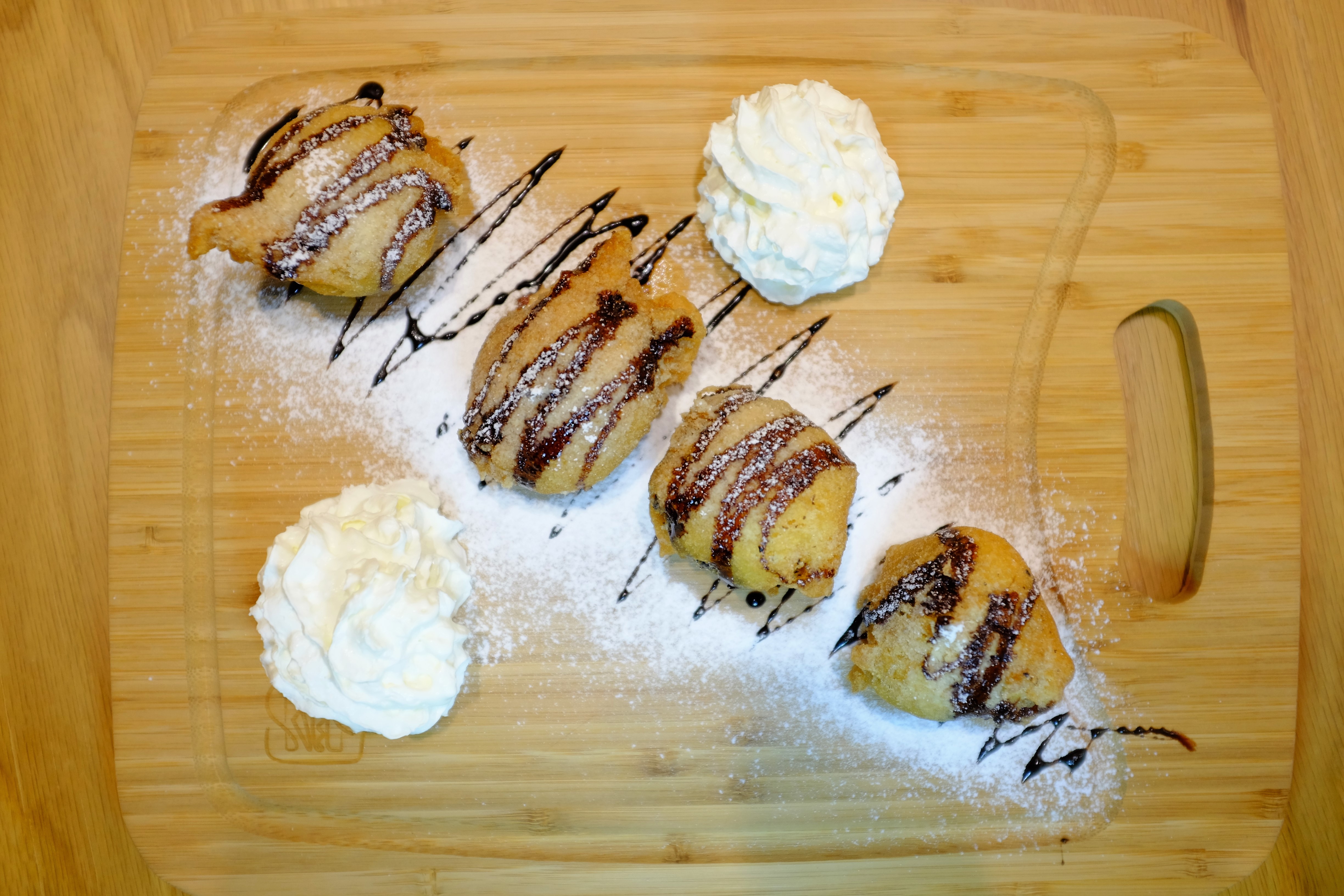 Probably a million calories in each bite, but so totally worth it!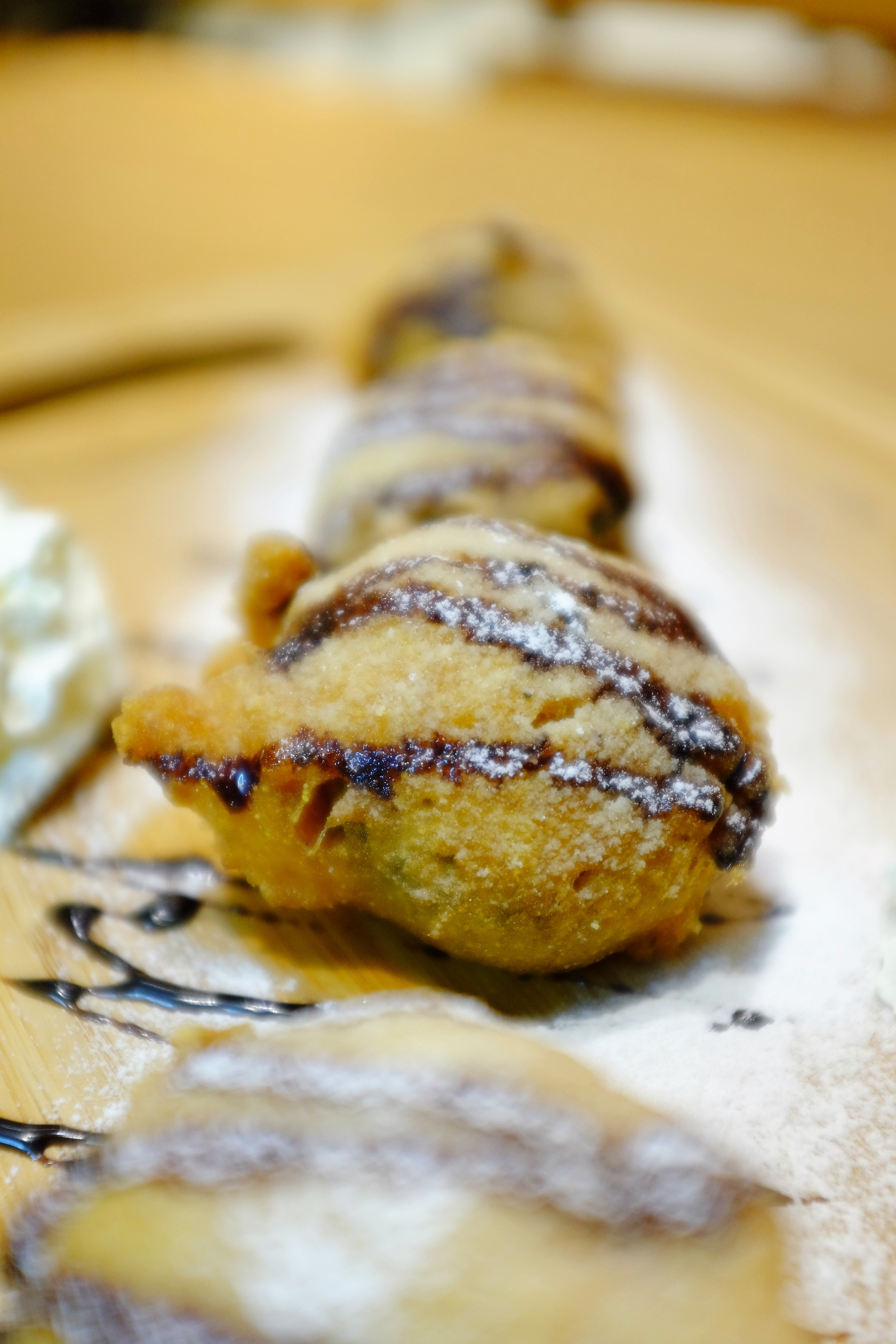 So, overall, The Carving Board has specialized in delicious gourmet sandwiches, in a fast-serving restaurant set-up – I almost wrote 'fast food' but really the quality of ingredients is above grade, even though the speed of serving is there.
A pleasant in-house dining experience,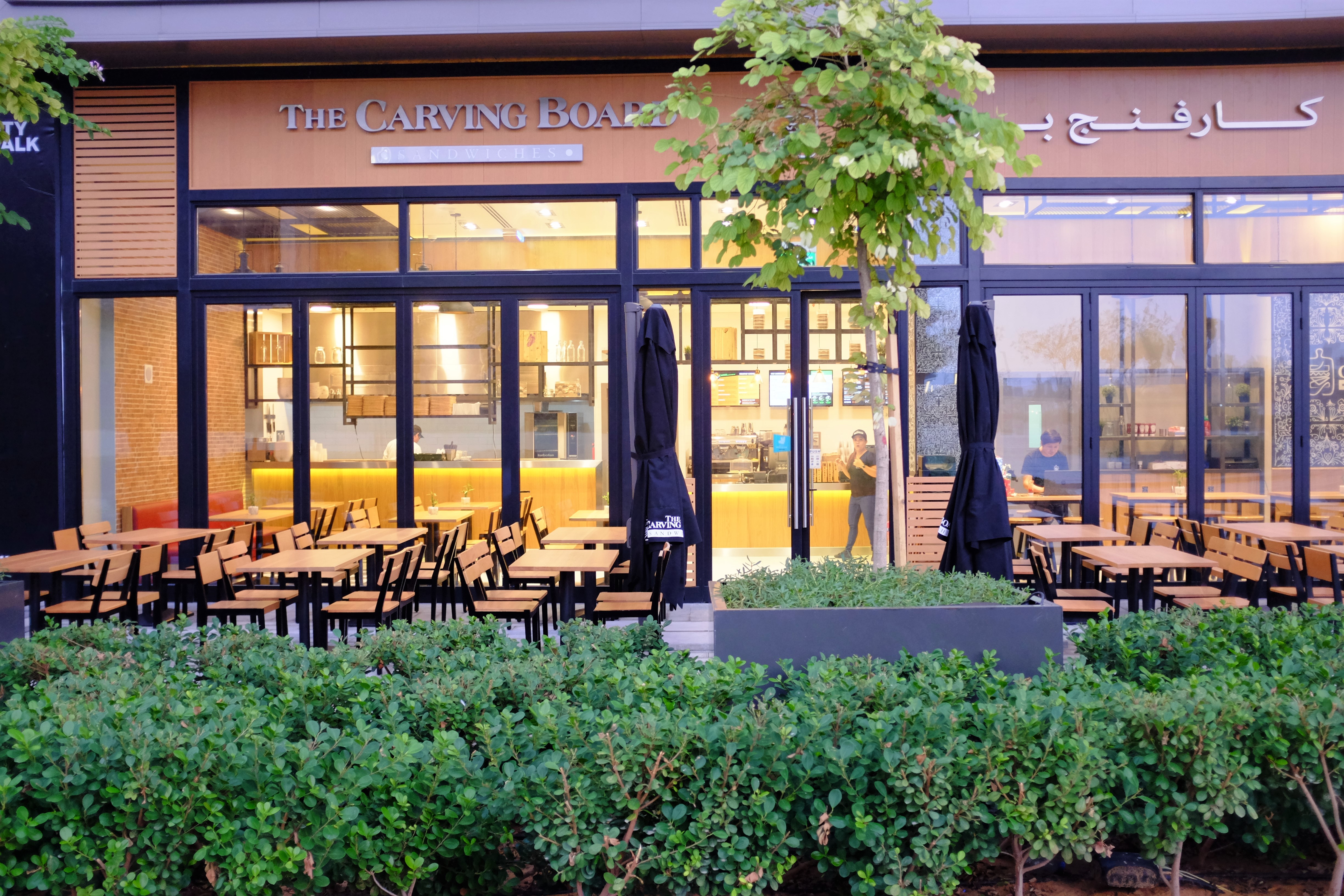 and a strong focus on delivery and take-away.