Anantara Eastern Mangroves presents one of Abu Dhabi's great Friday brunches in its restaurant, Ingredients.
Upon entry, you are greeted with an understated and friendly elegance.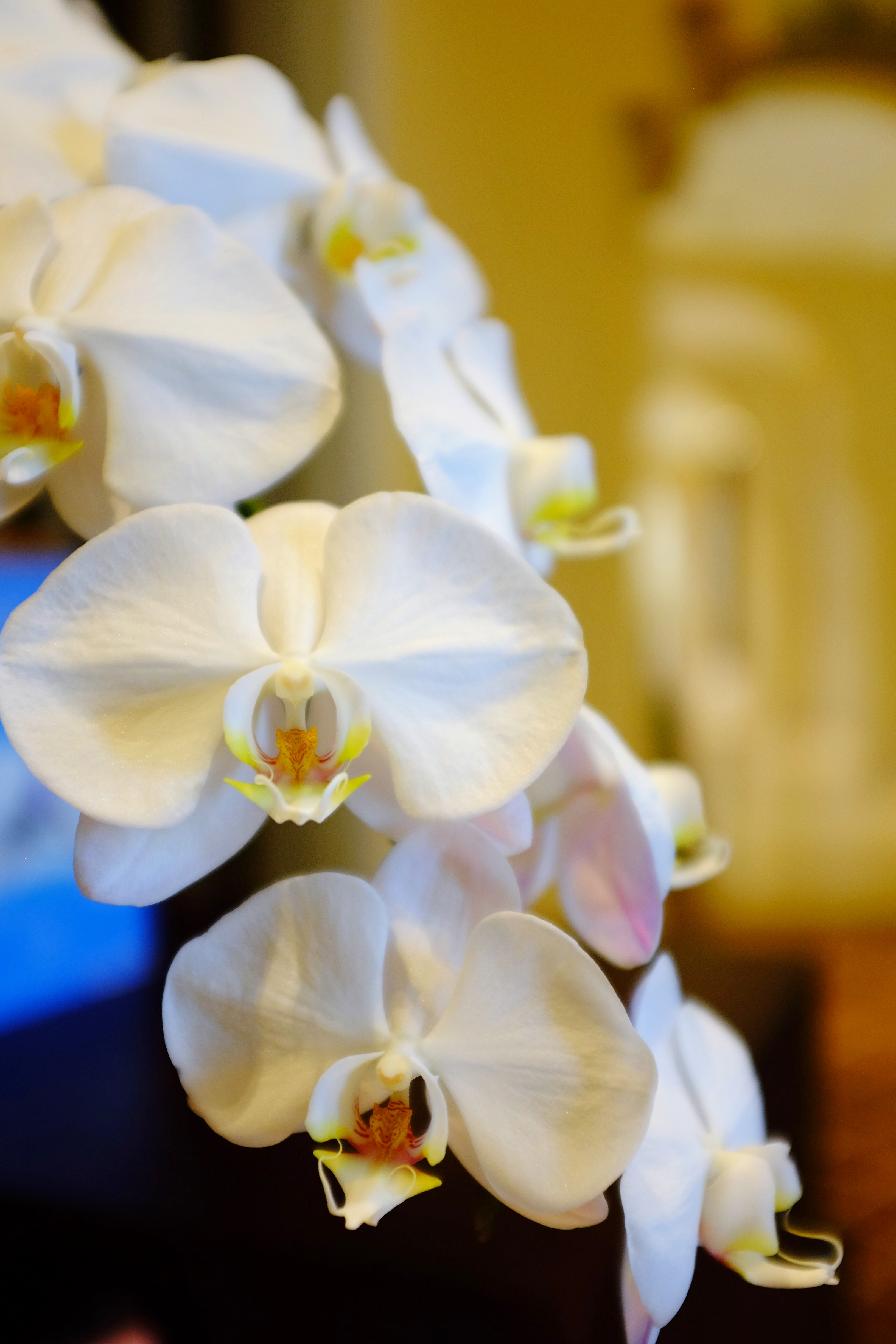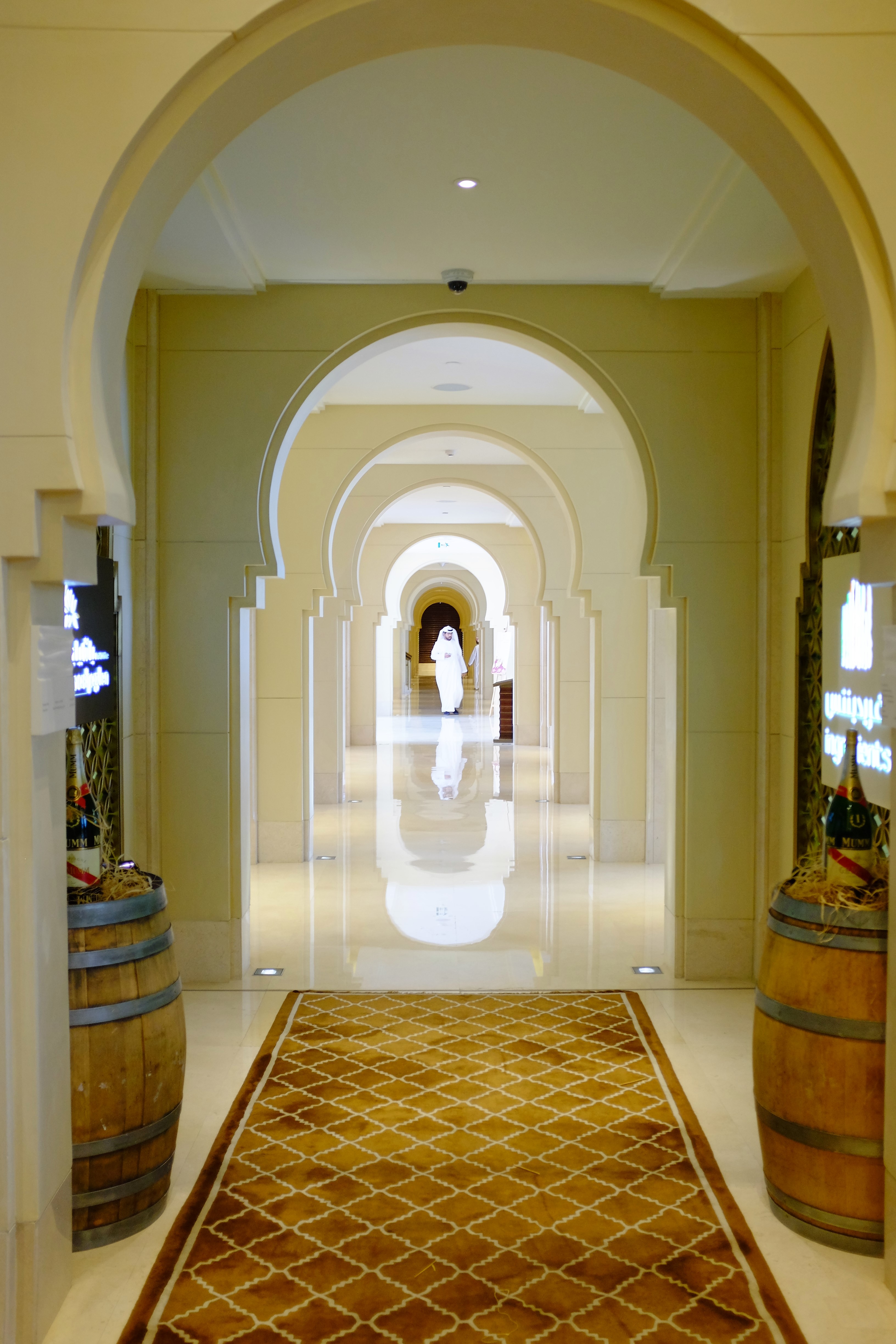 And you are immediately at ease, feeling this is a very happy place to be.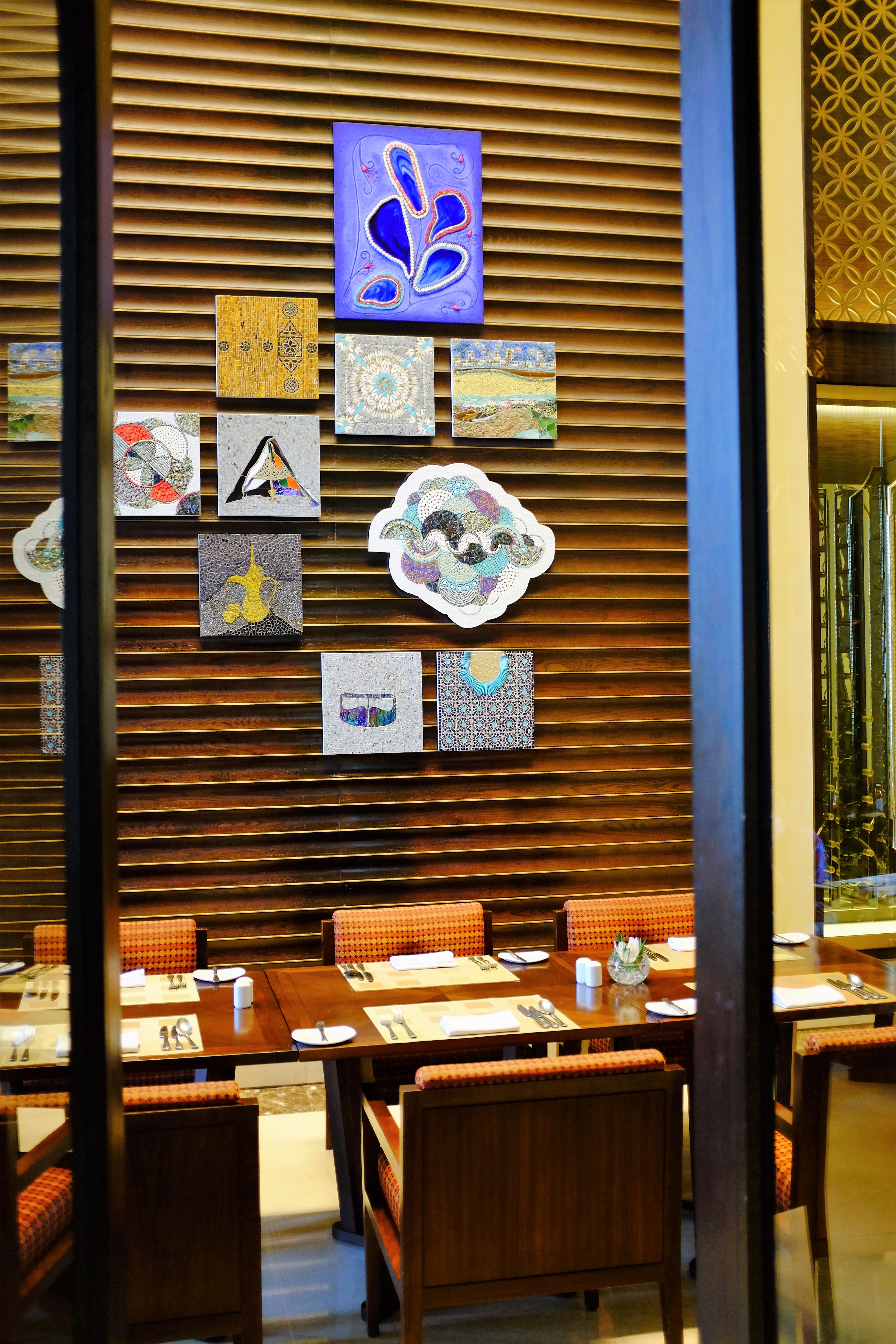 Happy if you're hungry, especially!
It's not called The Big Brunch for nothing!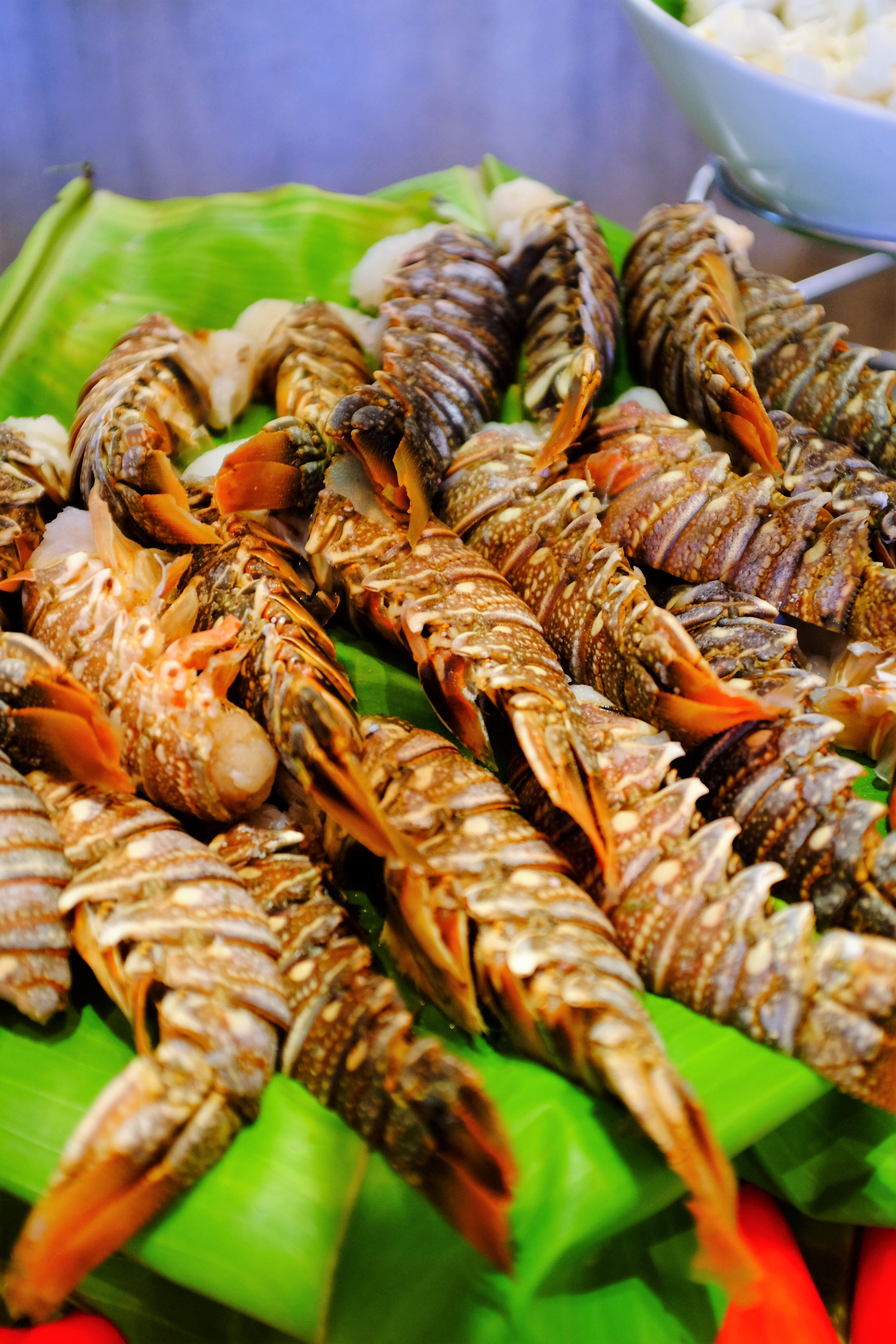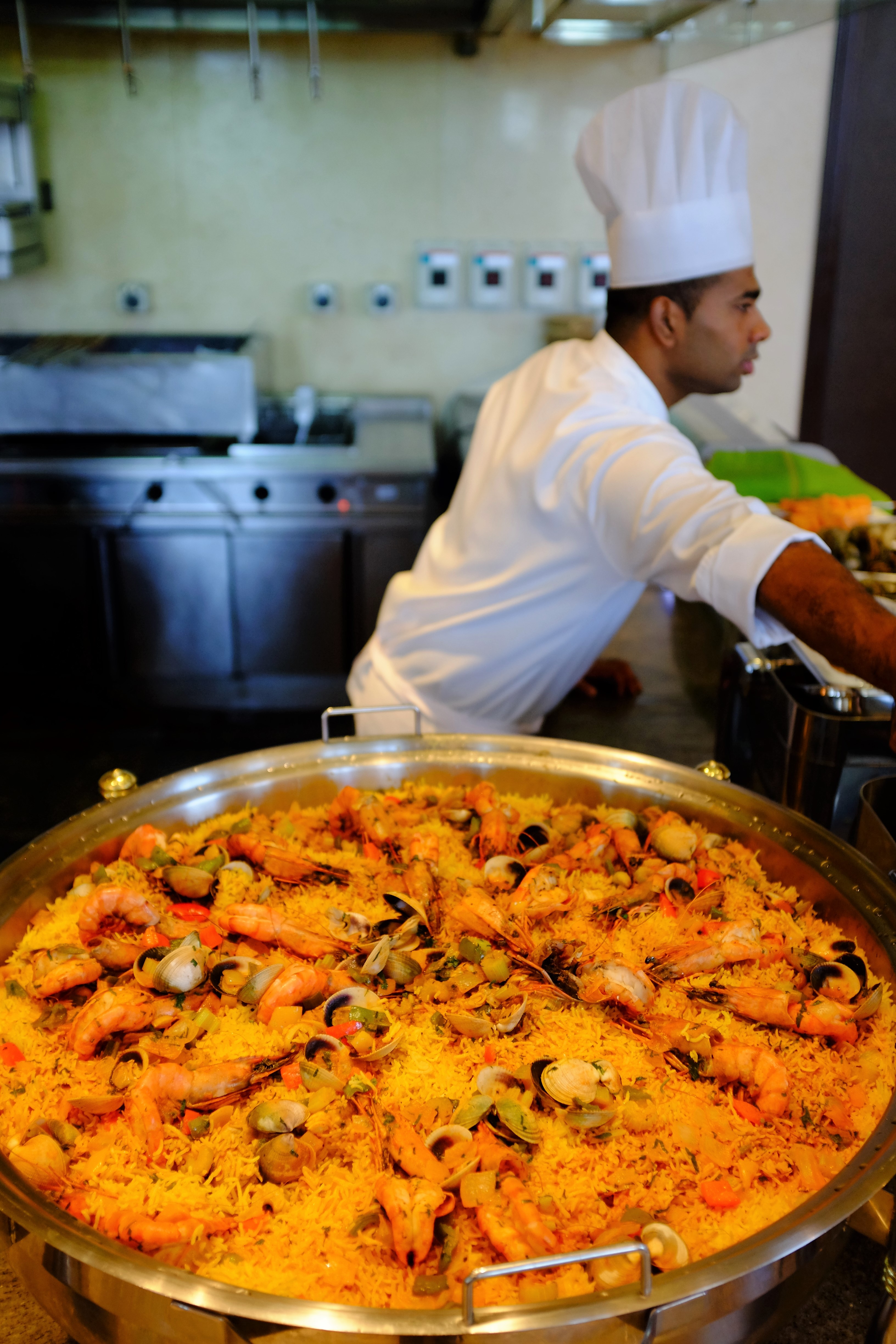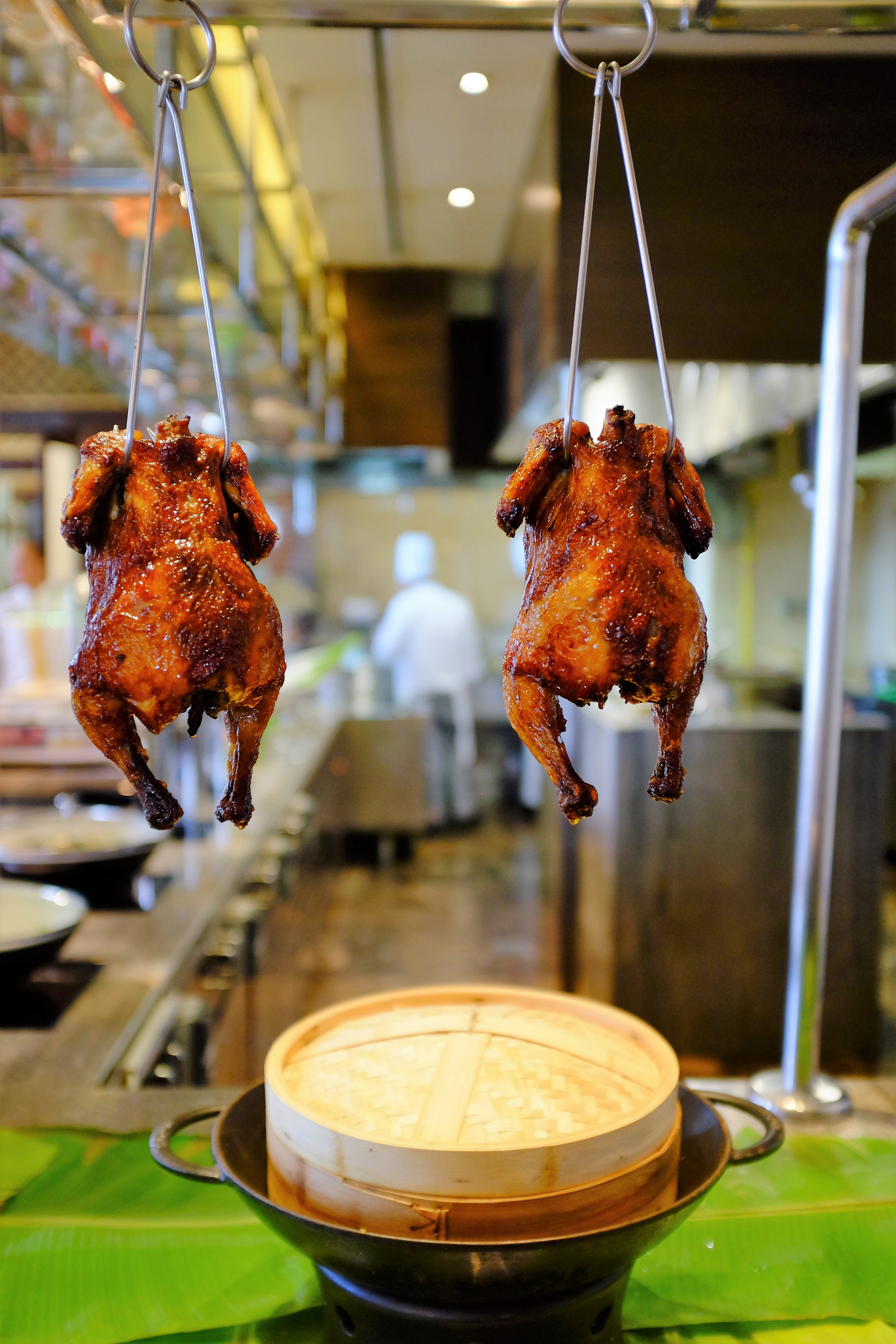 I think where the brunch excelled particularly is in the balance in the ethnic varieties of dishes on offer.
It's true that most brunches try to have a little corner to cater to cuisines from India, Europe, the Far East, and of course the Middle East – but very few are able to develop "little corners" that are actually good enough to stand on their own.
Ingredients does this, and with flair!
I'll leave you to explore in depth what I've said, and I'll just back it up with an example.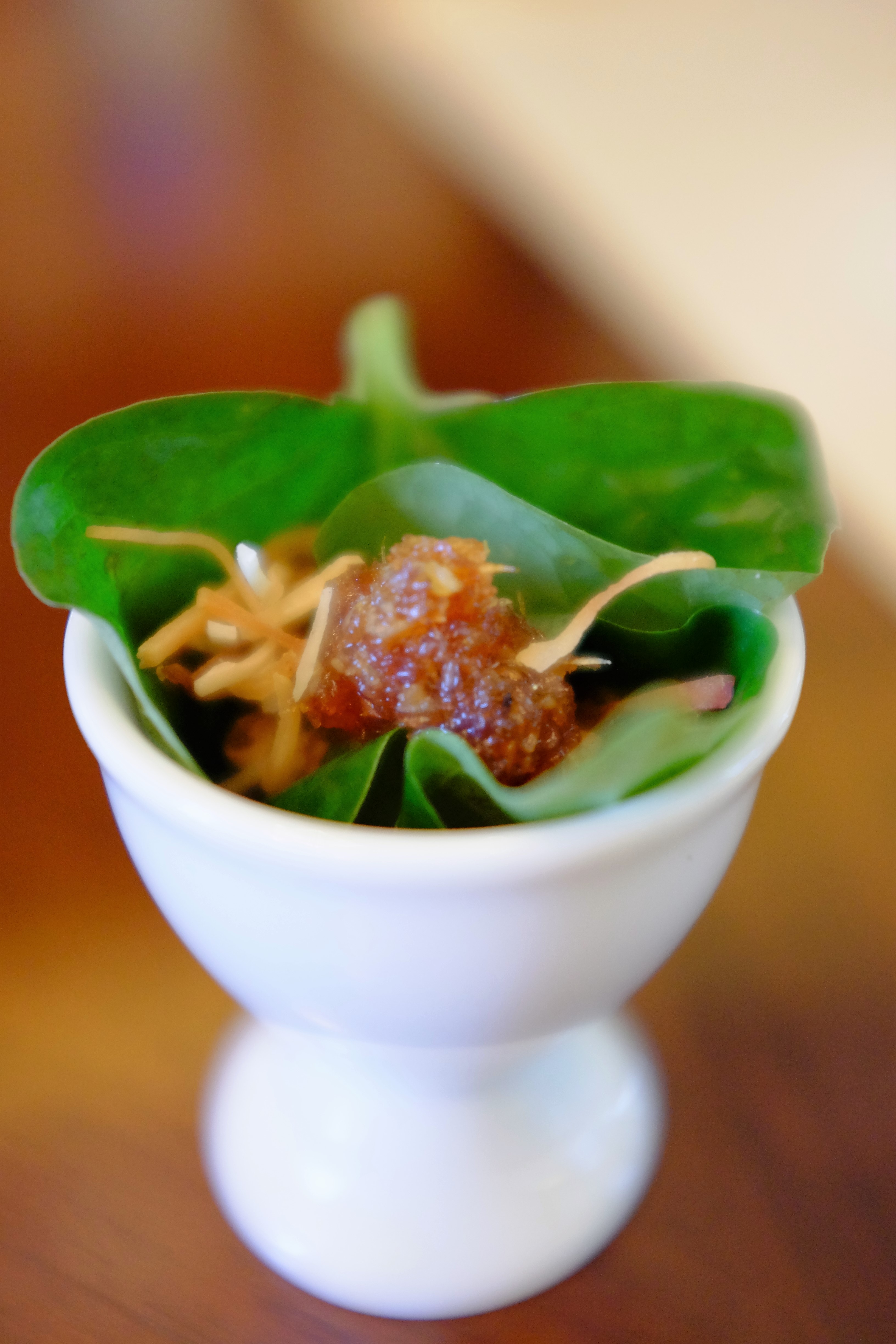 Above, a traditional Thai snack, often eaten as part of a meal, too – it's called Miang Kham. I don't think many people outside of Thailand and Laos, and maybe Myangmar, have ever tried this treat.
Yet there it is, in all its taste and glory, originating from the Royal Court of King Rama V, and found on Friday at a brunch in Abu Dhabi!
A very green, super healthy leaf is wrapped around petite morsels of roasted coconut, ginger, lime, chilies, tiny shrimps, and who knows what else, and in one bite it is popped in the mouth – absolutely delicious, and so unique I could hardly believe my eyes when I saw it.
Such is the dedication of the team at Anantara Eastern Mangroves!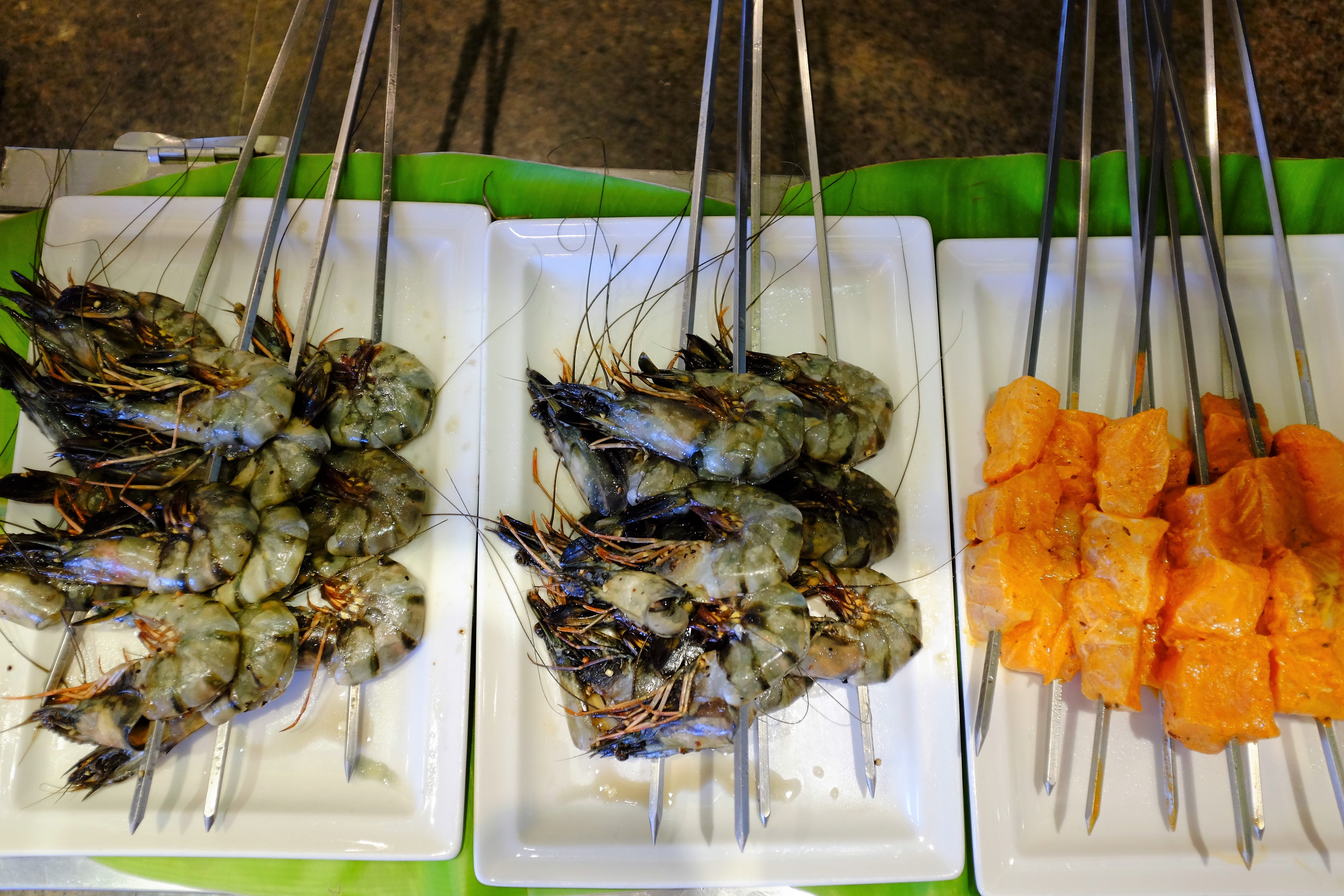 Another important aspect of the brunch is its focus on live cooking, and nothing shows this better than gorgeous fresh seafood blasted over hot coals!
Omani lobsters, whole fish of many kinds, tiger prawns – and a separate oyster station in the sushi section! – and then that is juxtaposed with a luscious roll of slow-cooked roast beef and roasted root vegetables, including even beetroot!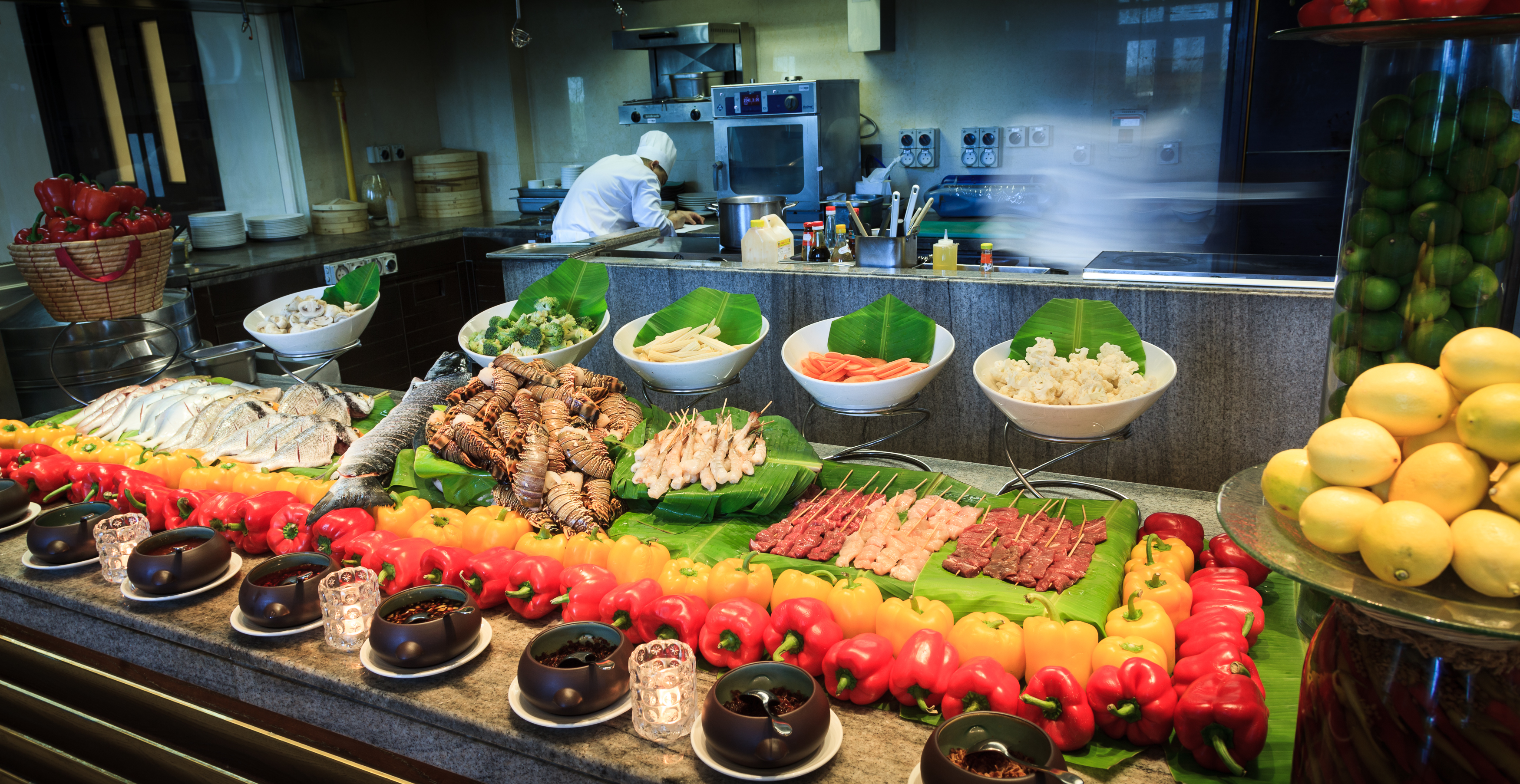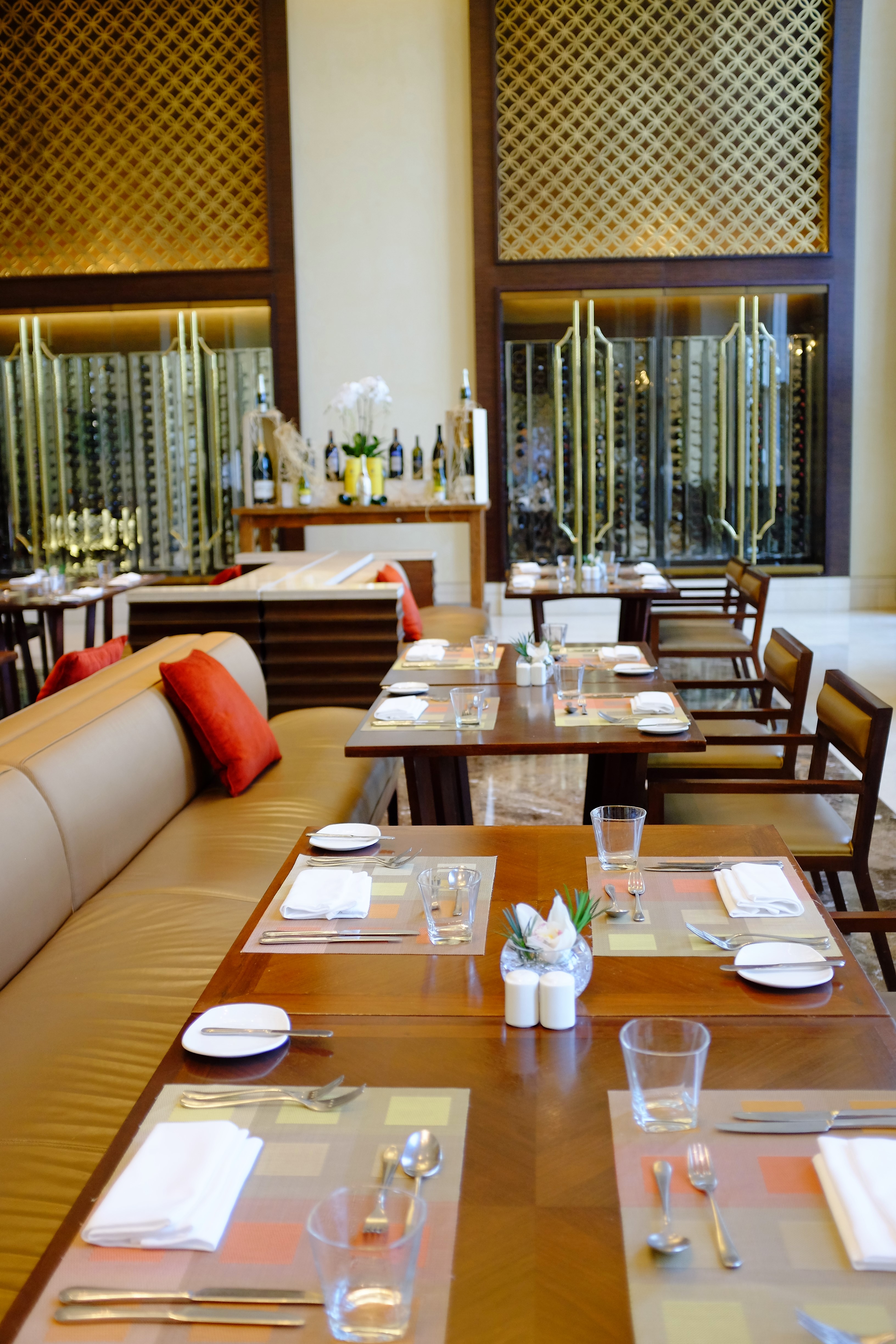 Dessert is another entire chapter in this book of treats!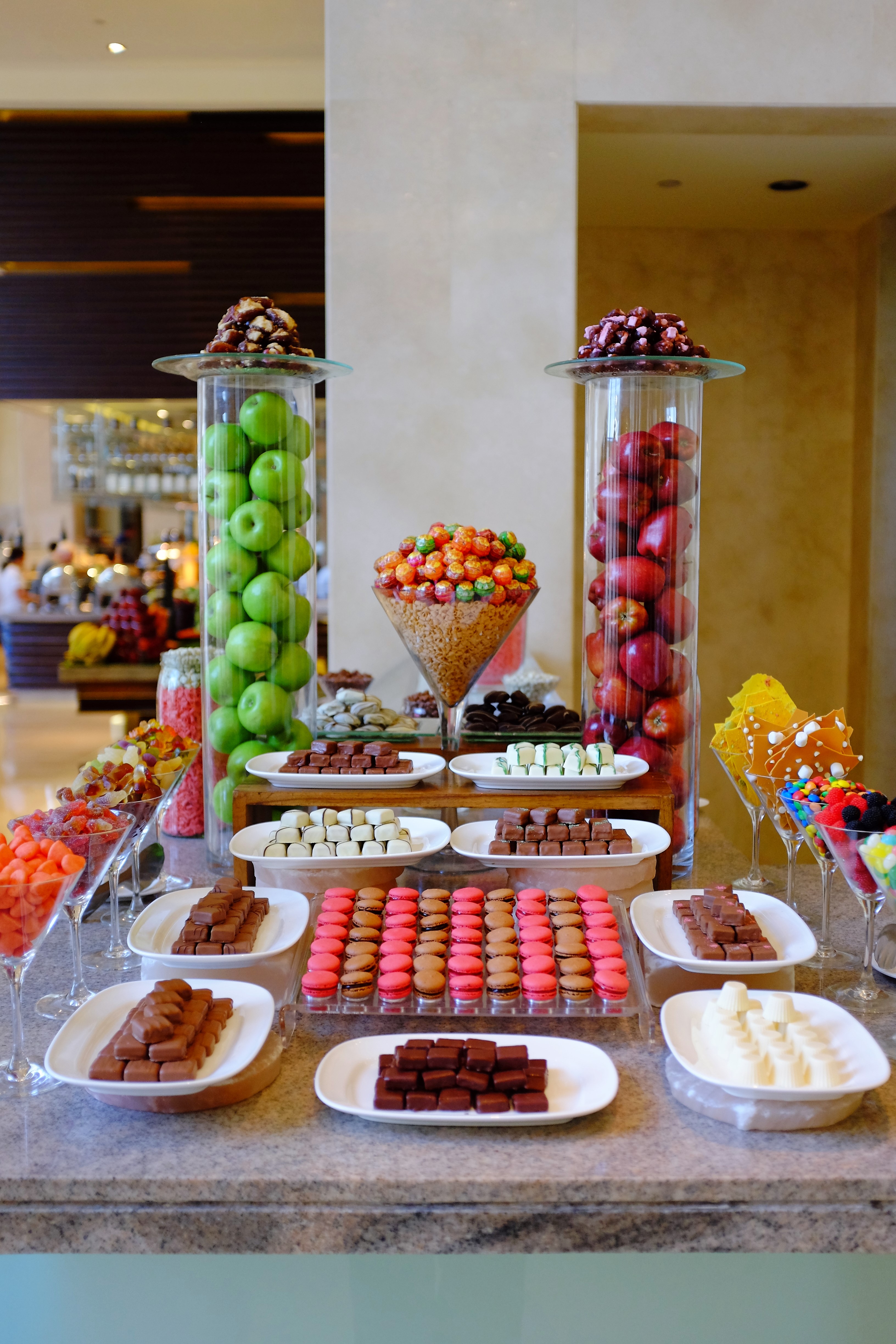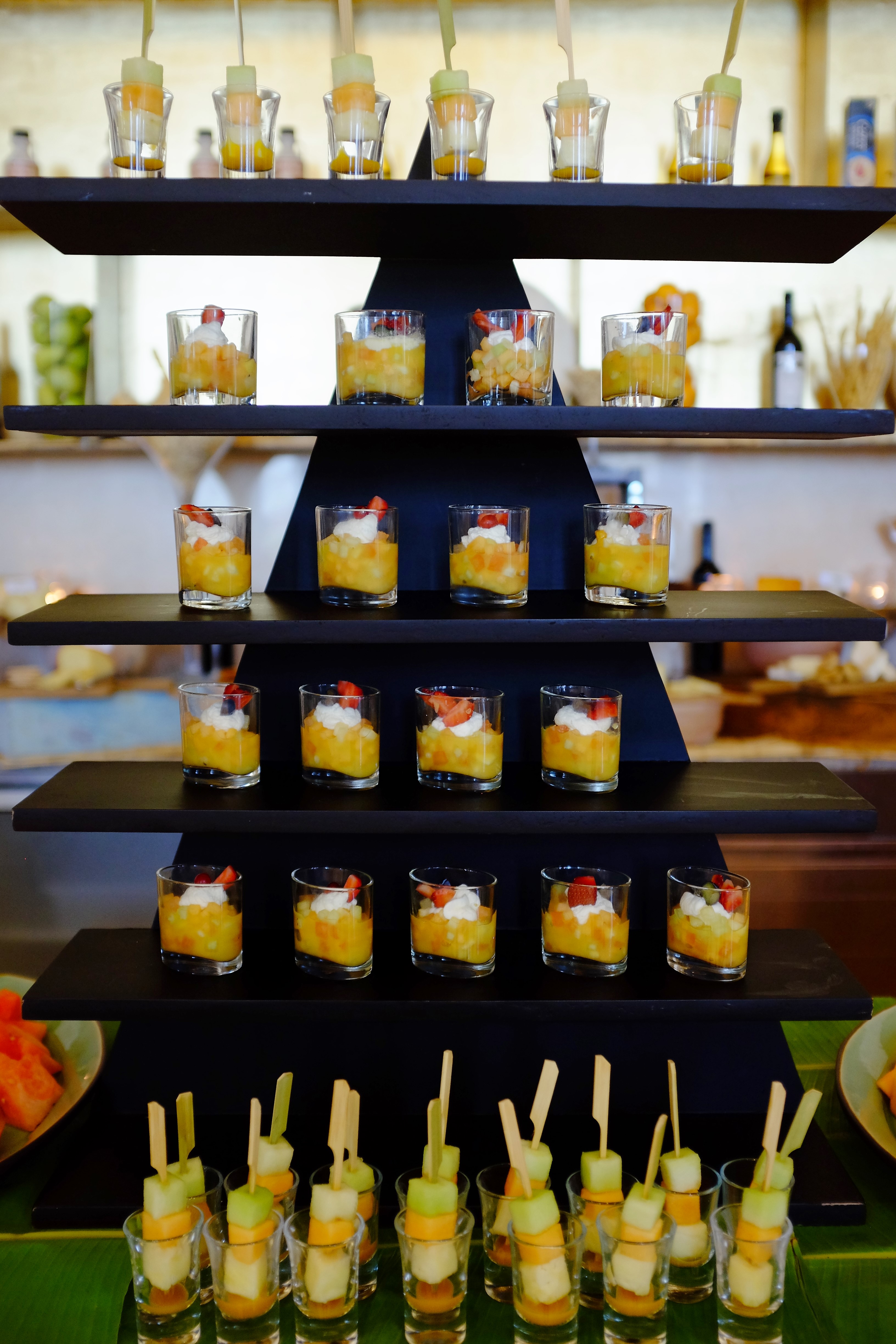 And again, in addition to all the amazing selection of desserts, I have to point out the extra mile that Ingredients has taken…
Just look at this: handmade bars of fruit-and-nuts nougat!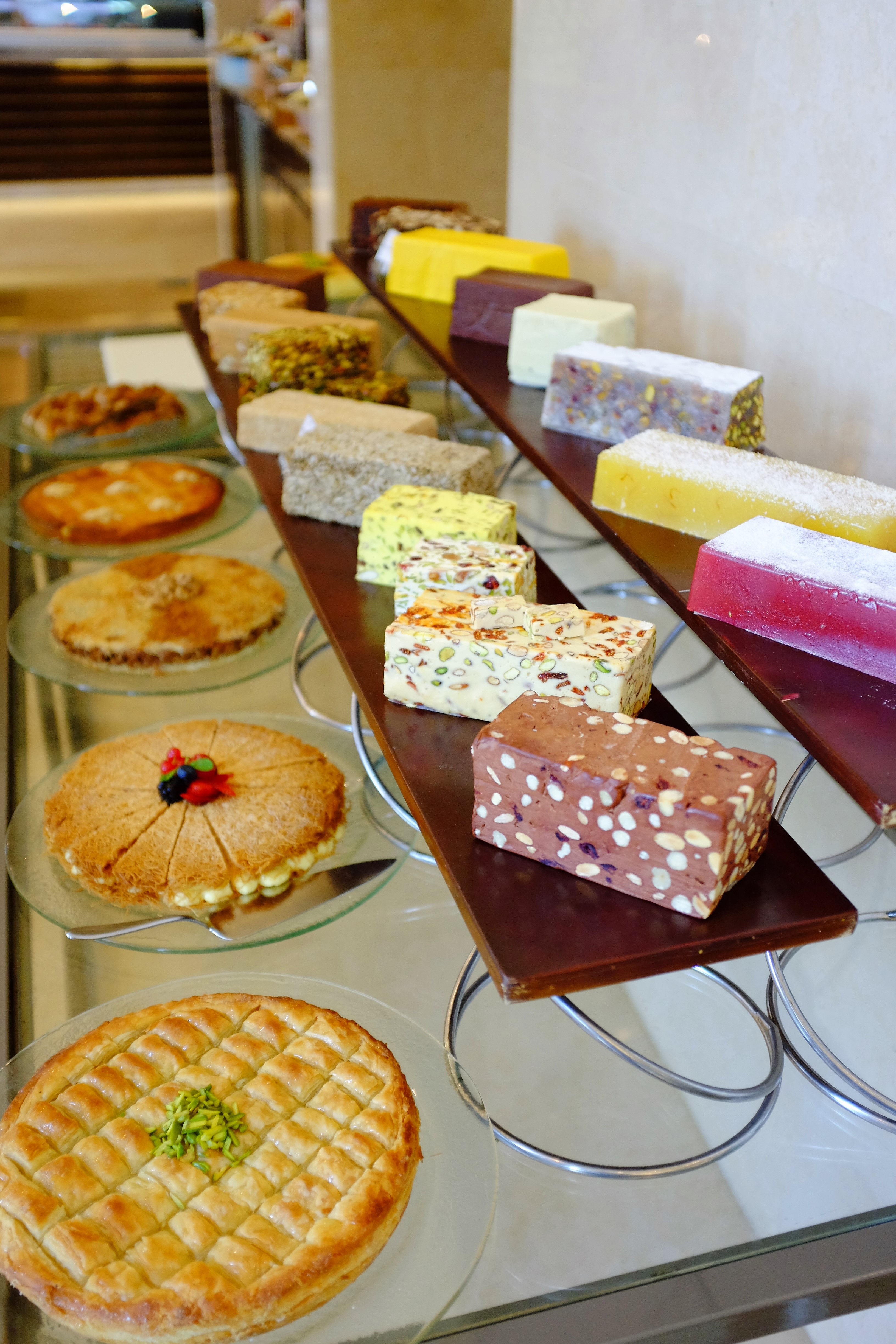 Exquisite – and ranging from saffron and rose water to pistachios and goji berries…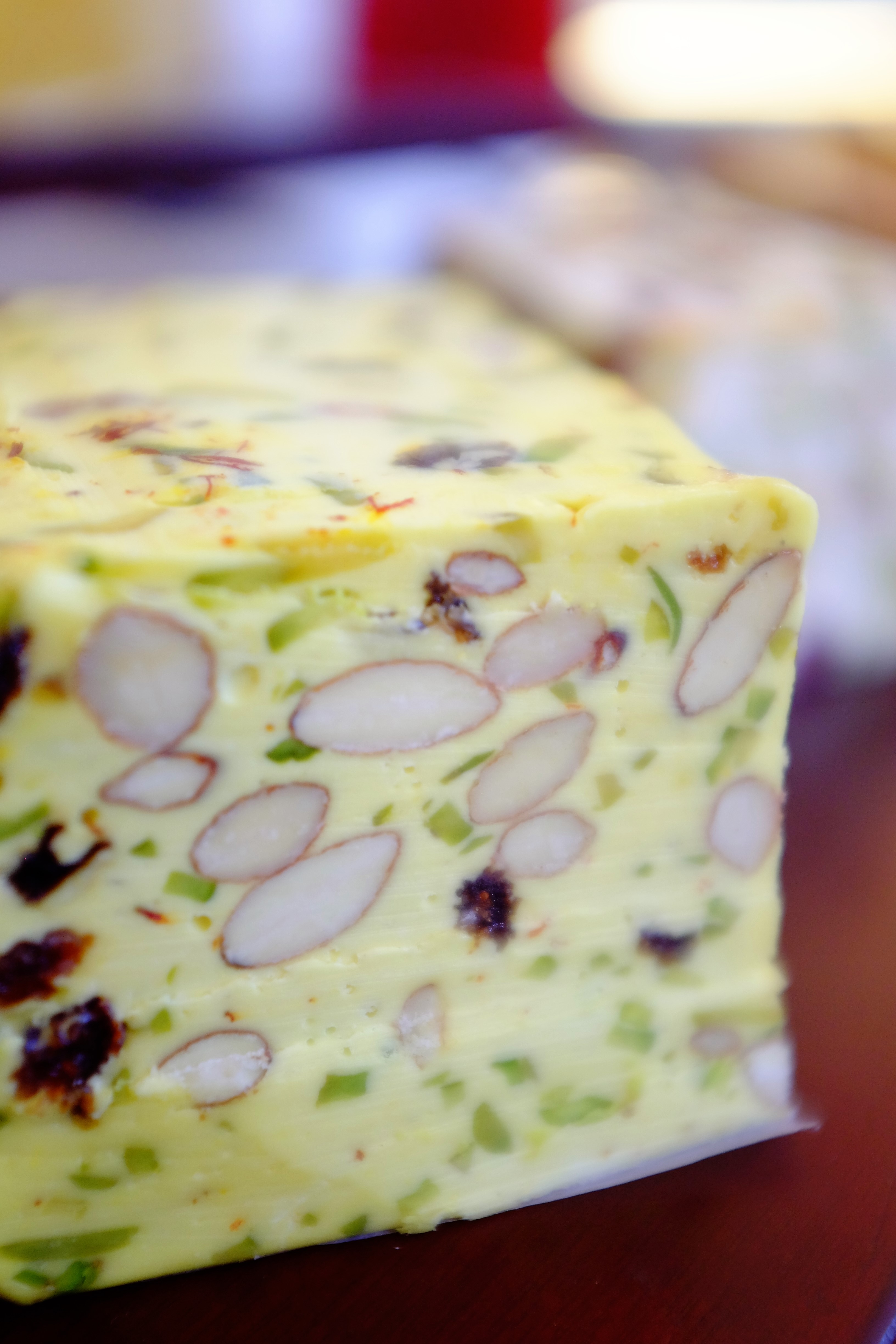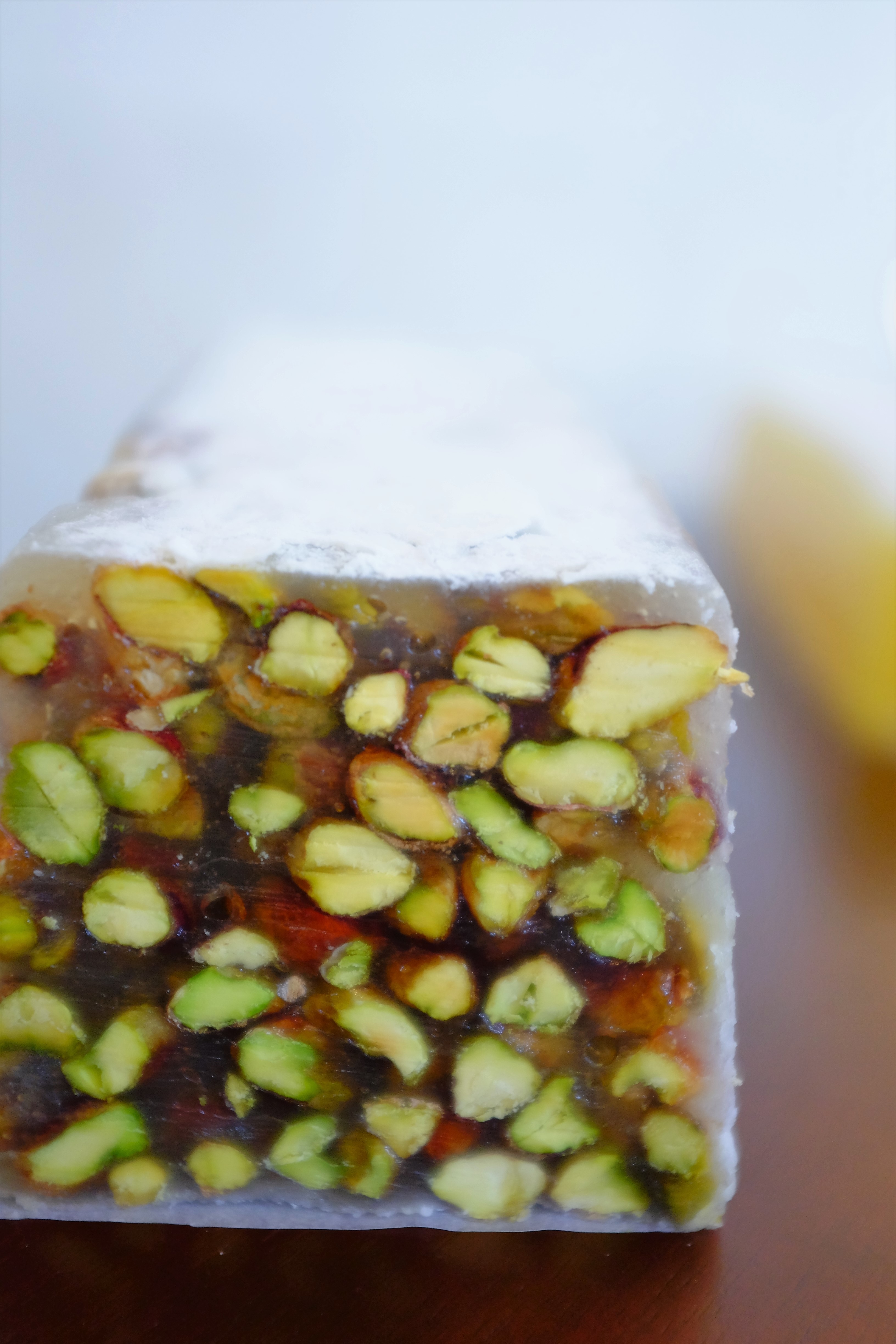 All in all, a supremely excellent brunch, prepared with such care and dedication that it is evident the delight of honored guests was firmly in mind during the design and execution of this splendid Friday feast.