Situated on a rooftop, with a cutting-edge modern decor, Canopee Cafe offers a lively twist on contemporary French cuisine, as a convenient set lunch menu.
The tasteful interior (and exterior!) design highlights Canopee Cafe's approach to their food offerings – they are innovative and intense, and not afraid to stand out.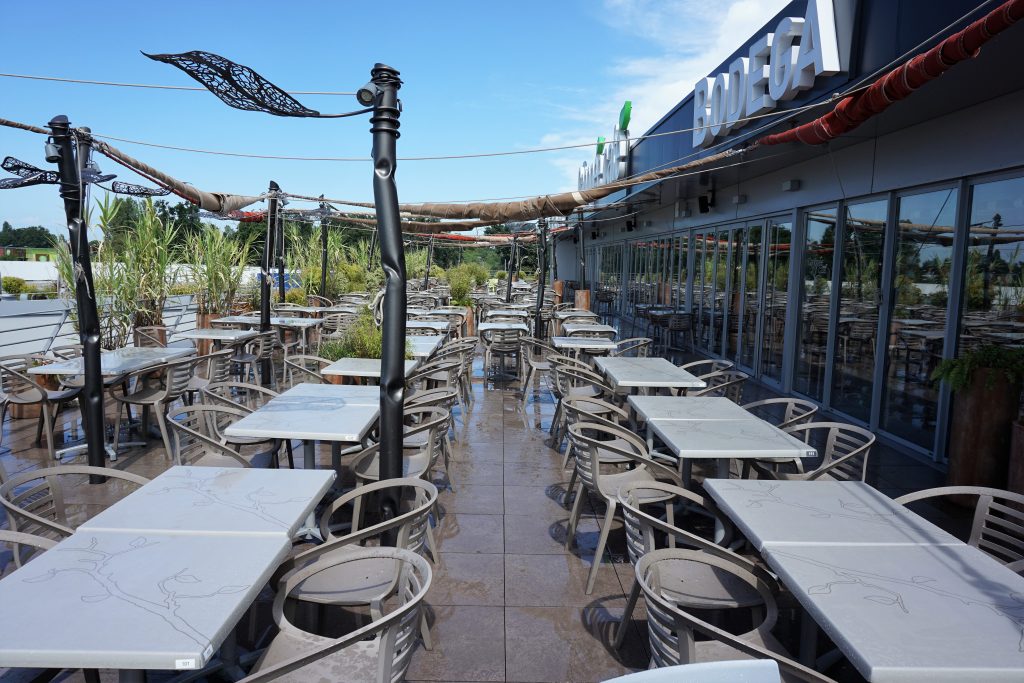 The terrace is enormous, and the theme is obviously inspired by the rainforest tree canopy.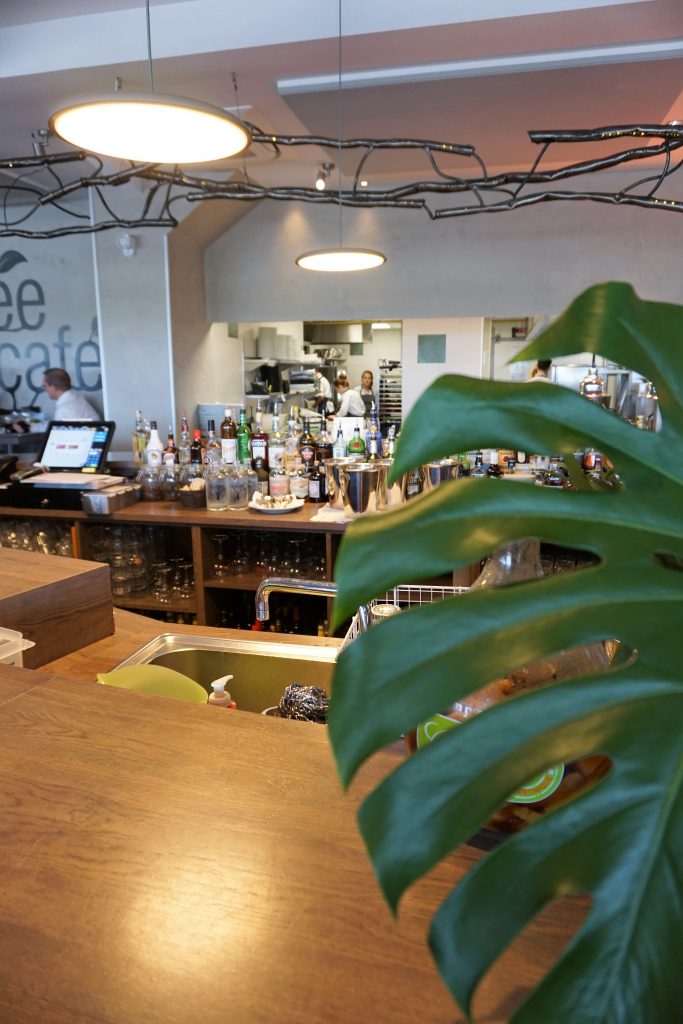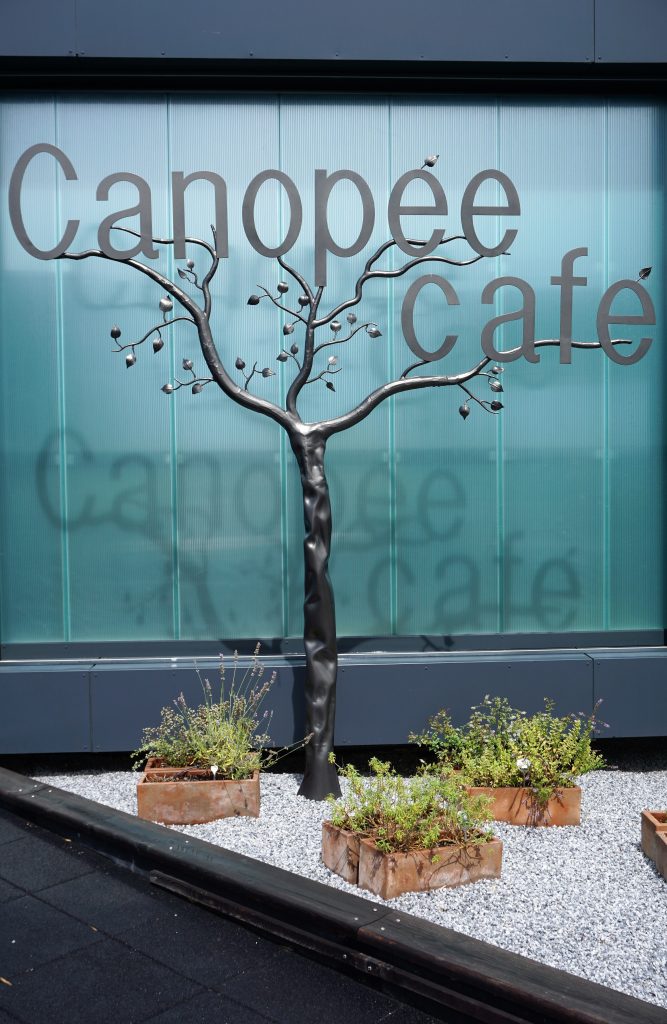 It's a popular lunch spot, and reservations are a must!
Far from being a tourist hub, this is where the locals gather for business lunches.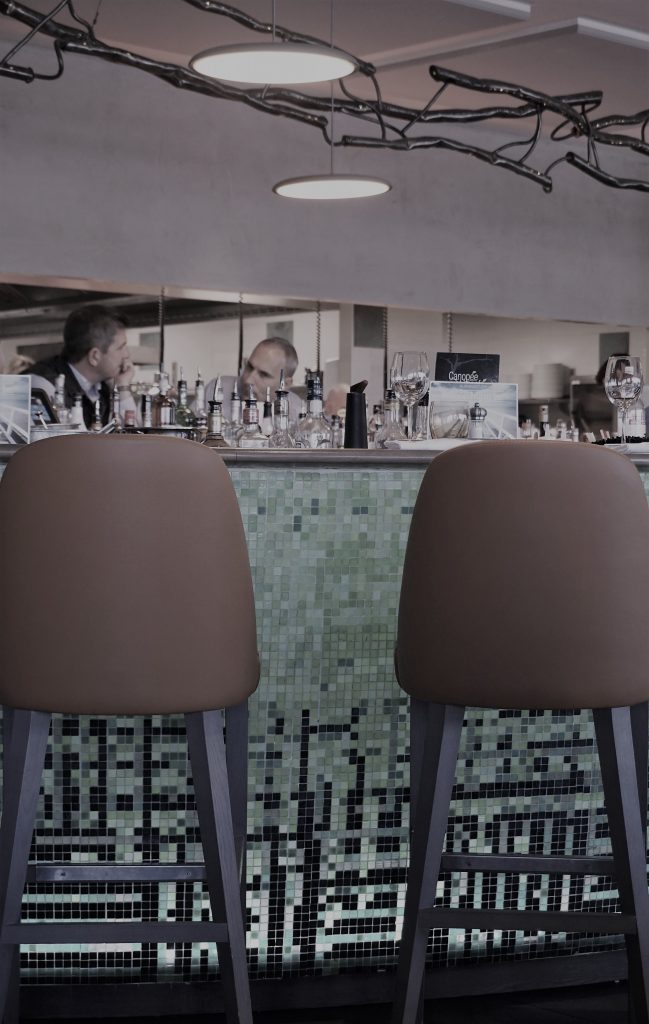 The quality is apparent from the hospitality on arrival and the exclusive olive oil presented at the table.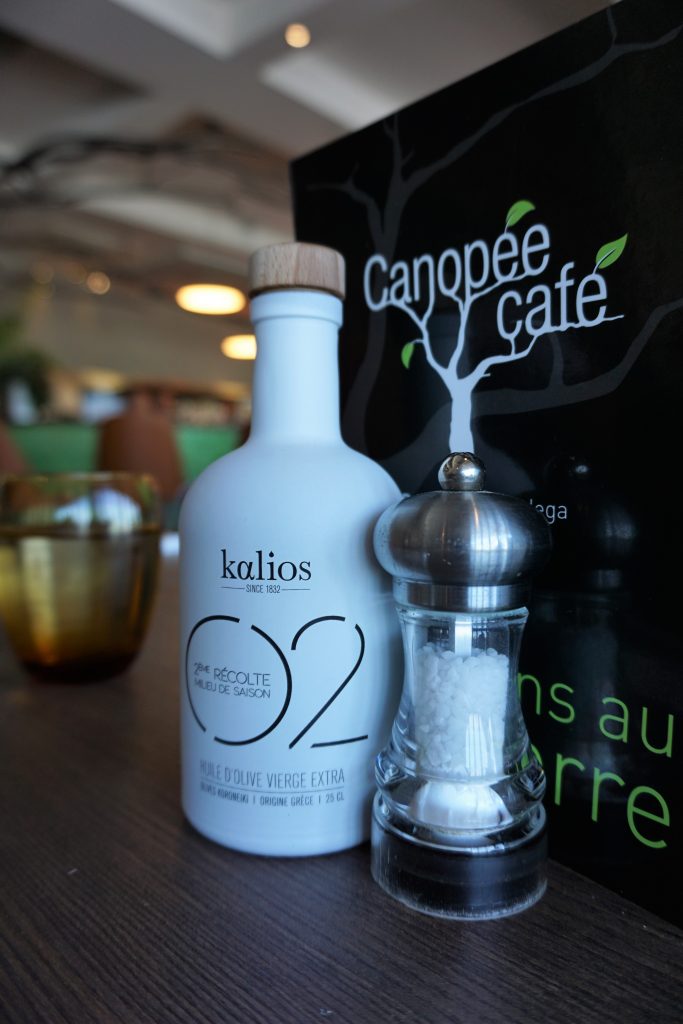 And since you're near one of France's most famous wine-producing regions, your selection of wine will be formidable!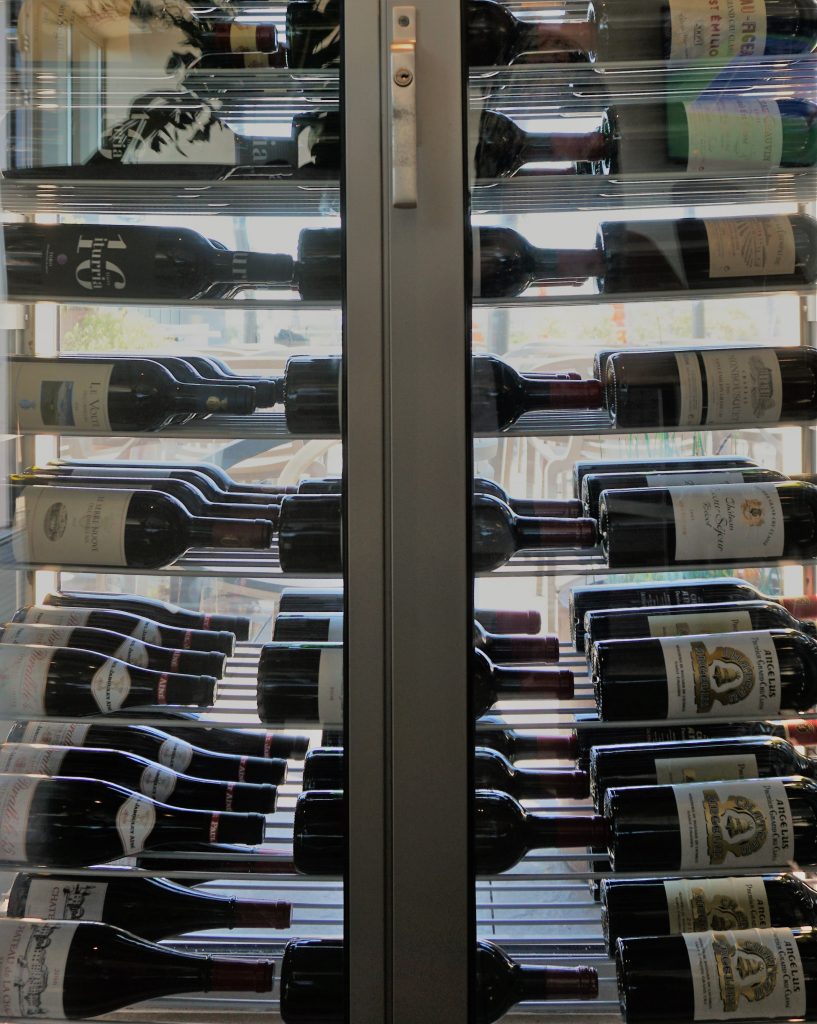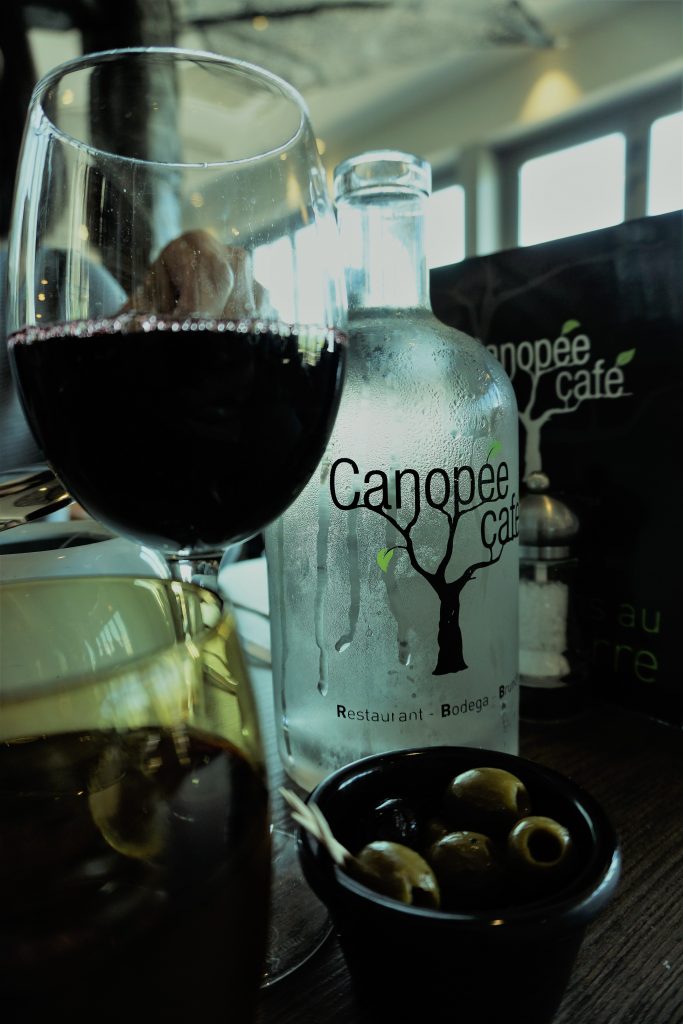 The meal itself was delicious and well-presented, with light portions and a selection for entree, main, and dessert.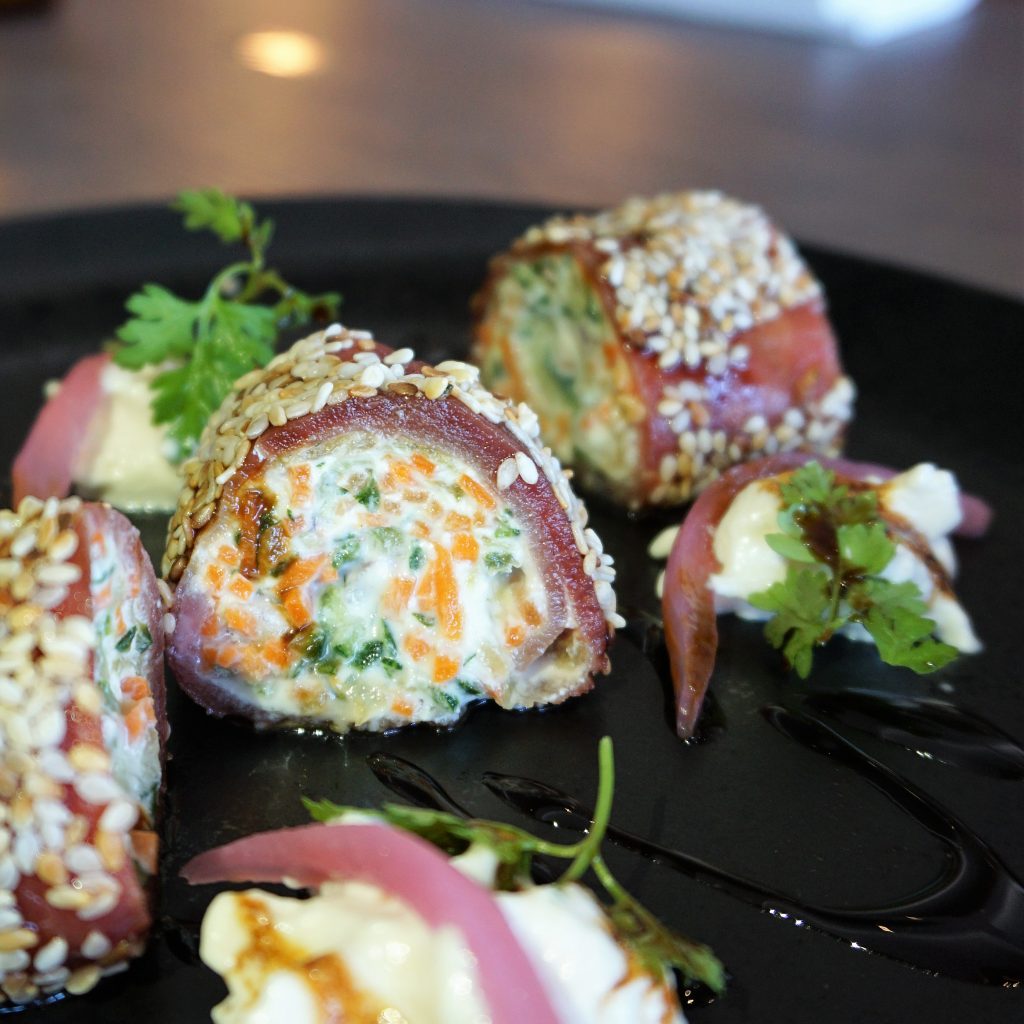 An interpretation of wrapped sashimi with beef for starters,
and a choice of fish with savory quinoa and courgettes, or grilled pork rib with potato cake for mains.
And dessert was seasonally appropriate peach tartare with rasberry sorbet, or a mint grapefruit cake accompanied with cheesecake creampuffs and topped with fresh rasberries.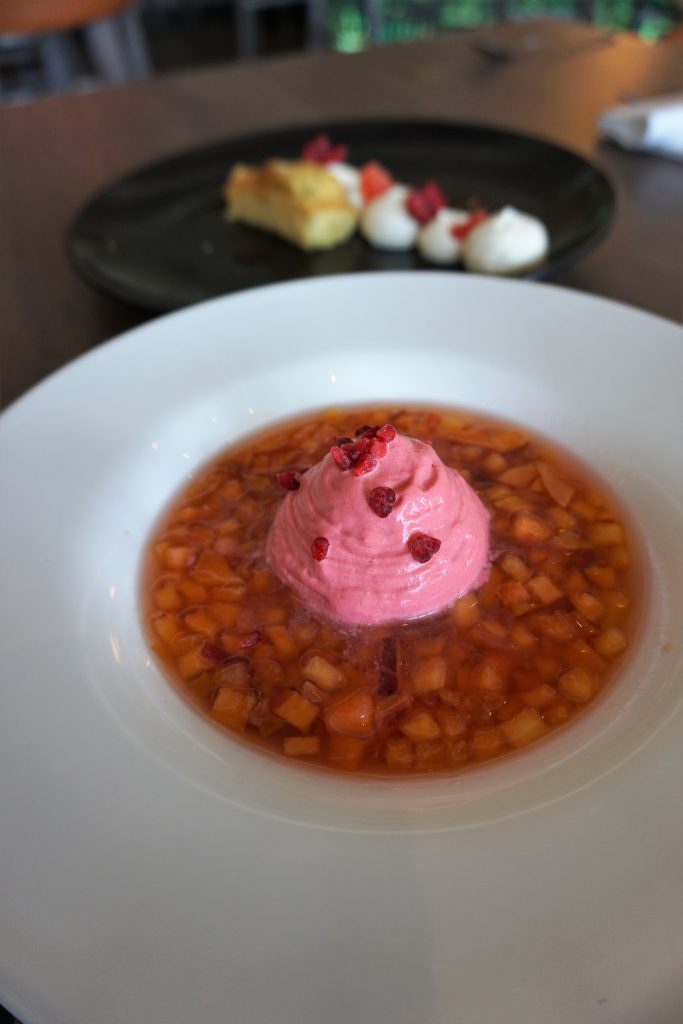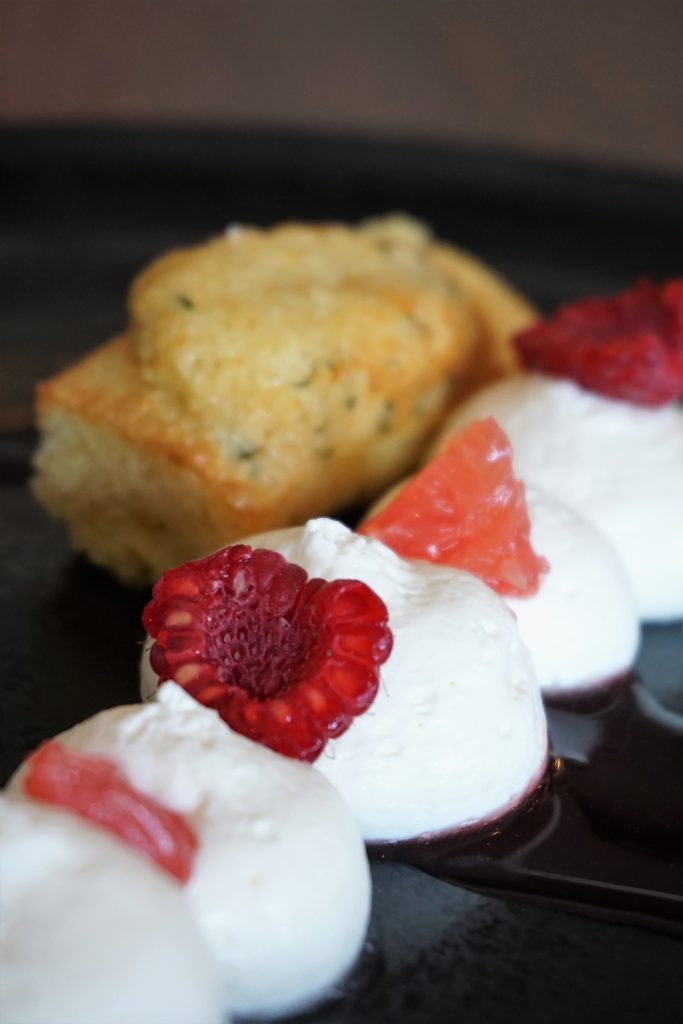 Overall, Canopee Cafe offers a delightful meal with fast, professional service, and a superb selection of wines.