by Debora Khretdao
Talk about exotic slow travel… a luxury 5-star lodge situated in the most biodiverse area in the world.
Have a relaxing yet thrilling adventure in the Amazon rainforest, Peru. Offering an all-inclusive experience, the Inkaterra Hacienda Concepcion.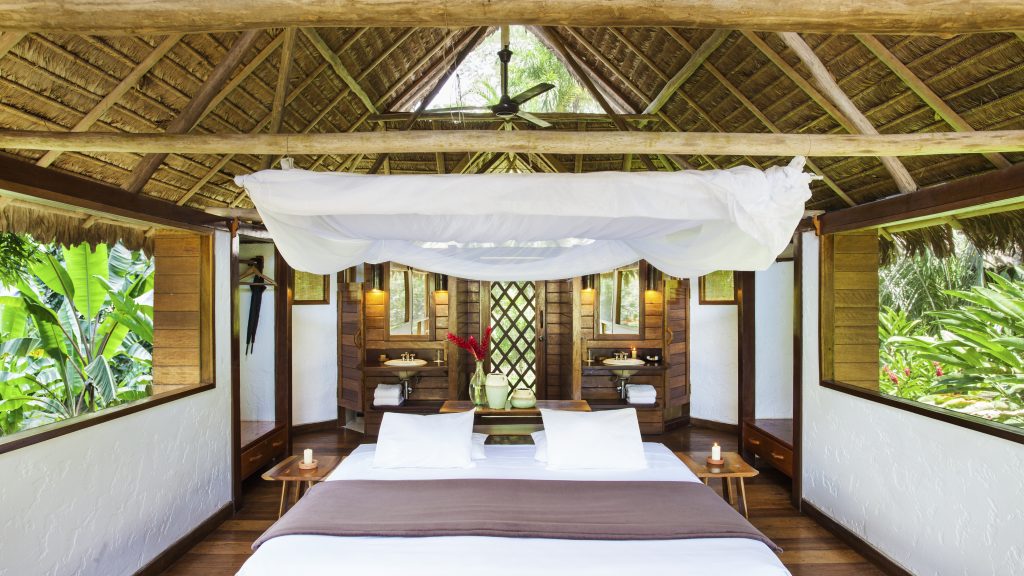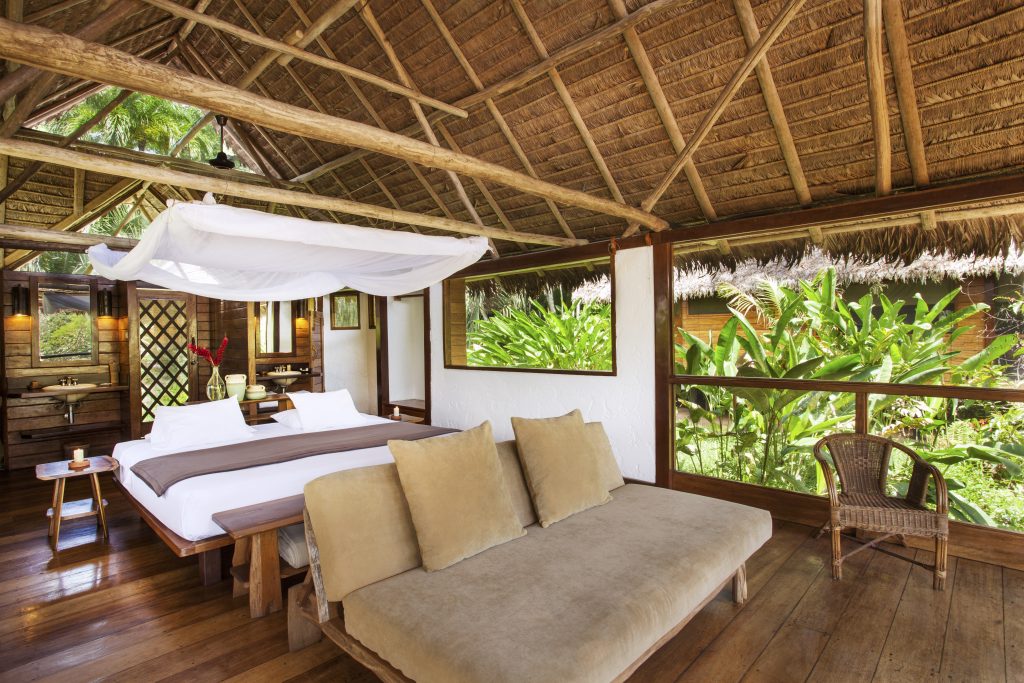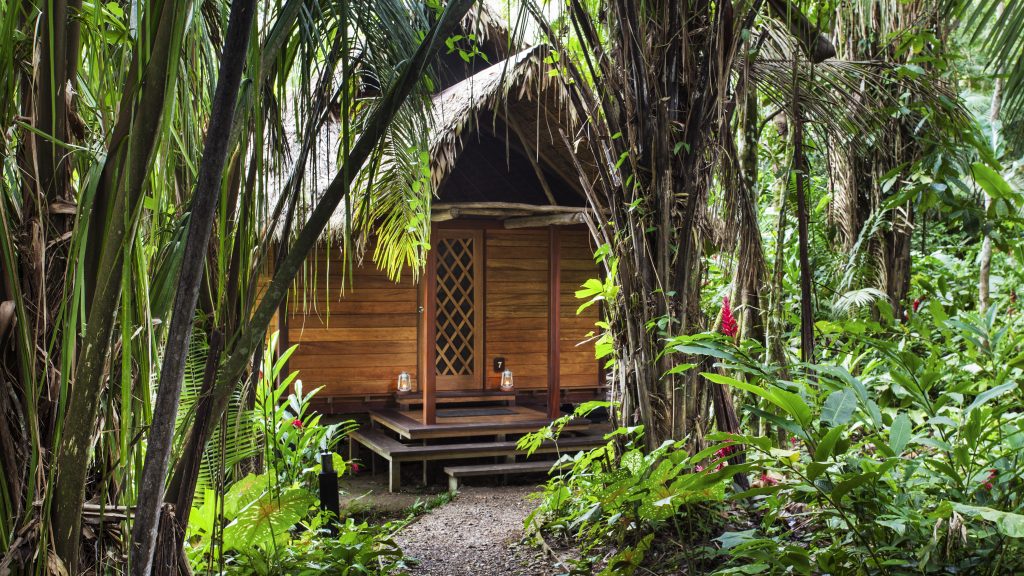 Landing in Puerto Maldonado airport, the Inkaterra boat will escort you down the Madre de Dios river to open-aired authentic bungalows deep in the rainforest, with a select few lined up along a lake making for an unforgettable experience.
You will realize exactly how far into the rainforest you are when you look up at the milky way at night!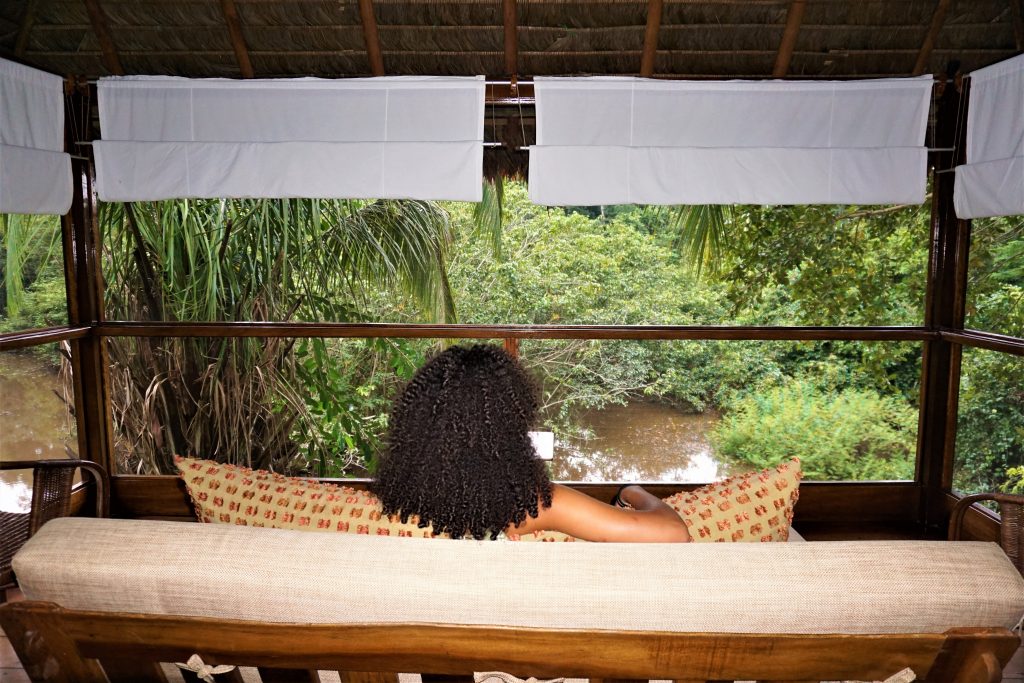 Sit back and admire the lake-view with a cup of natural forest tea while doing some wildlife spotting yourself, right from your bungalow. Then, close your eyes, listen to the sound of nature, there is no better way to unwind, or better yet, no surpassing way to drift off to sleep!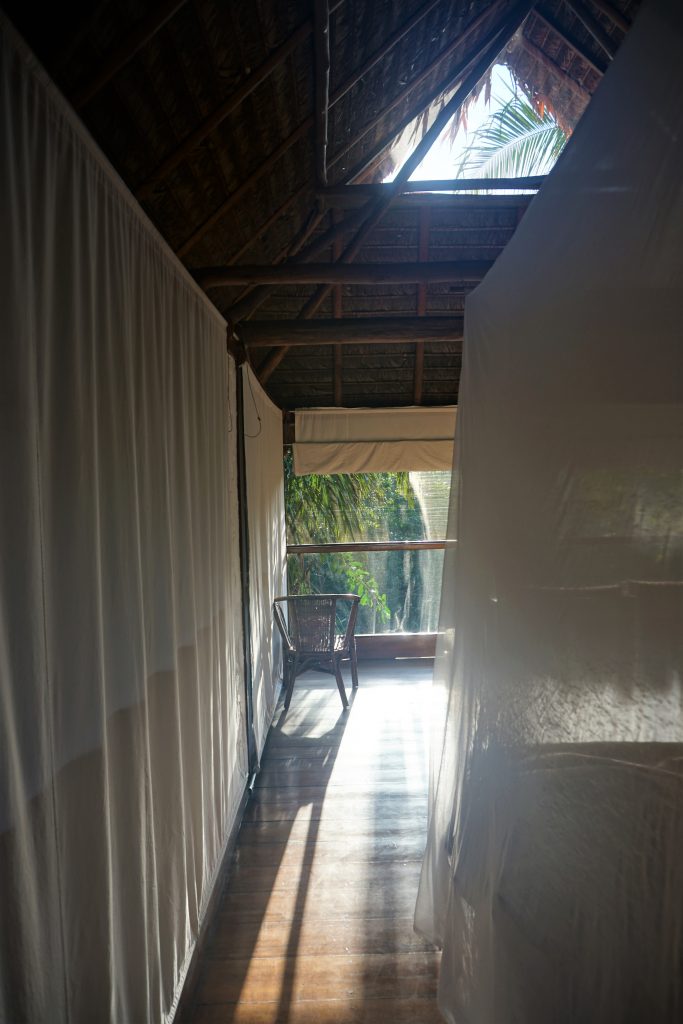 The bungalows are well-appointed and extremely comfortable while at the same time directly in nature.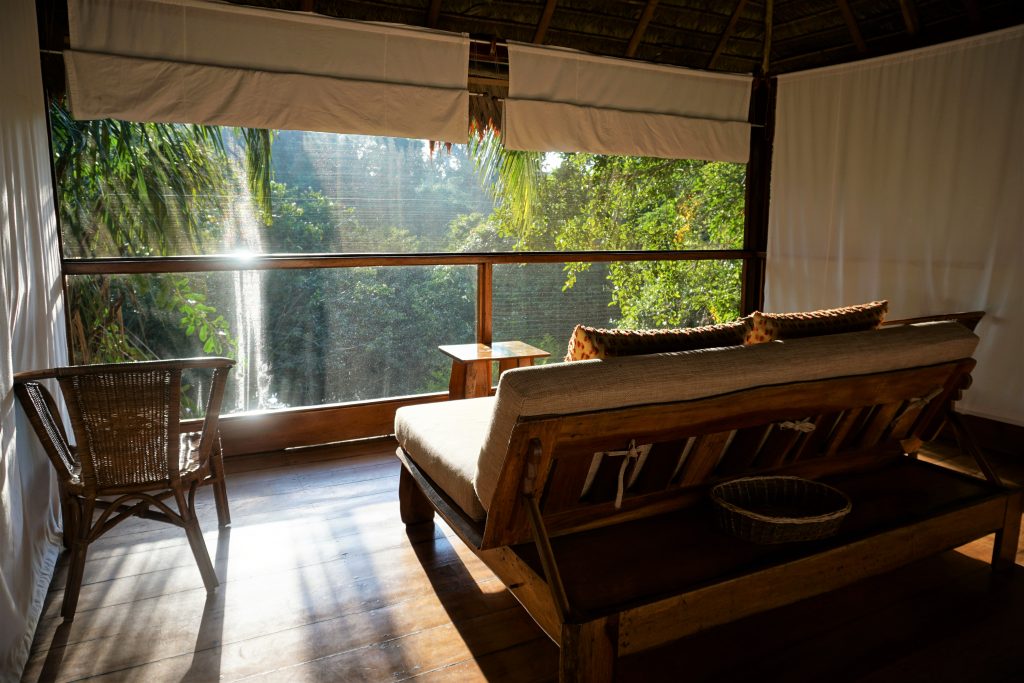 Wake up to the sun glistening in, you might think you are still dreaming, it is that heavenly.
When you feel like it, head over to the main lodge for your breakfast buffet hosting delicious foods both Peruvian and international. Lunch and dinner are also included, with lunch being another magnificent buffet, and dinner is of very high-quality a la carte.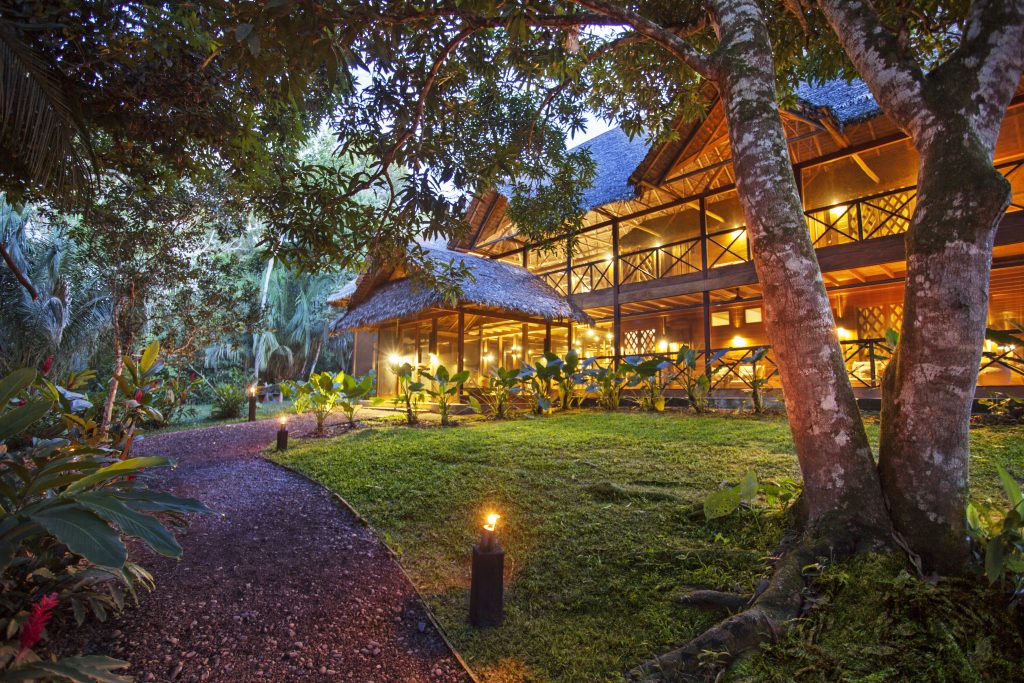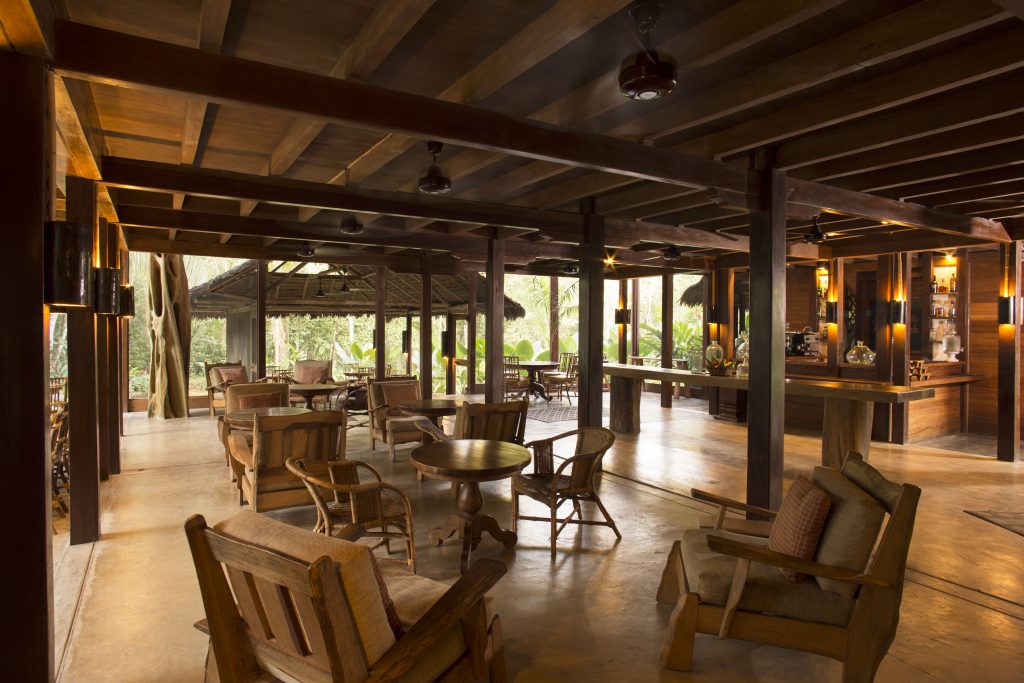 But now, for the unique once-in-a-lifetime experience!
Hacienda Concepcion offers an exploratory itinerary to their guests – targeted for sustainable travel with access to one of the world's most diverse and mysterious biospheres.
There are numerous excursions offered, the longer you have the better, and the concept of 'slow travel' embraces your ability to unwind from the daily civilized world and embeds your experience in local times and vibes!
From early morning lake paddles, to late-night walks, to forest canopy walks, to exploring the hotels' own botanical gardens, you will truly have the full Amazon experience.
As for animals, there are opportunities to see monkeys, sloths, otters, macaws, snakes, spiders, the possibilities are endless. All guides are beyond knowledgeable and it is impressive how well they know and even are a living integral part of their rainforest!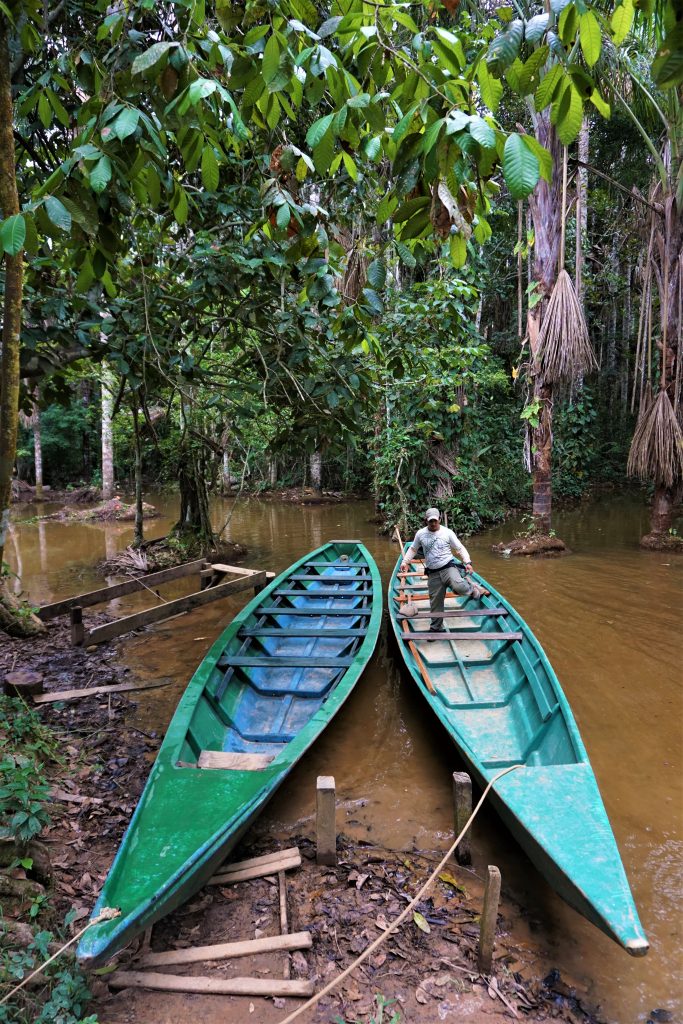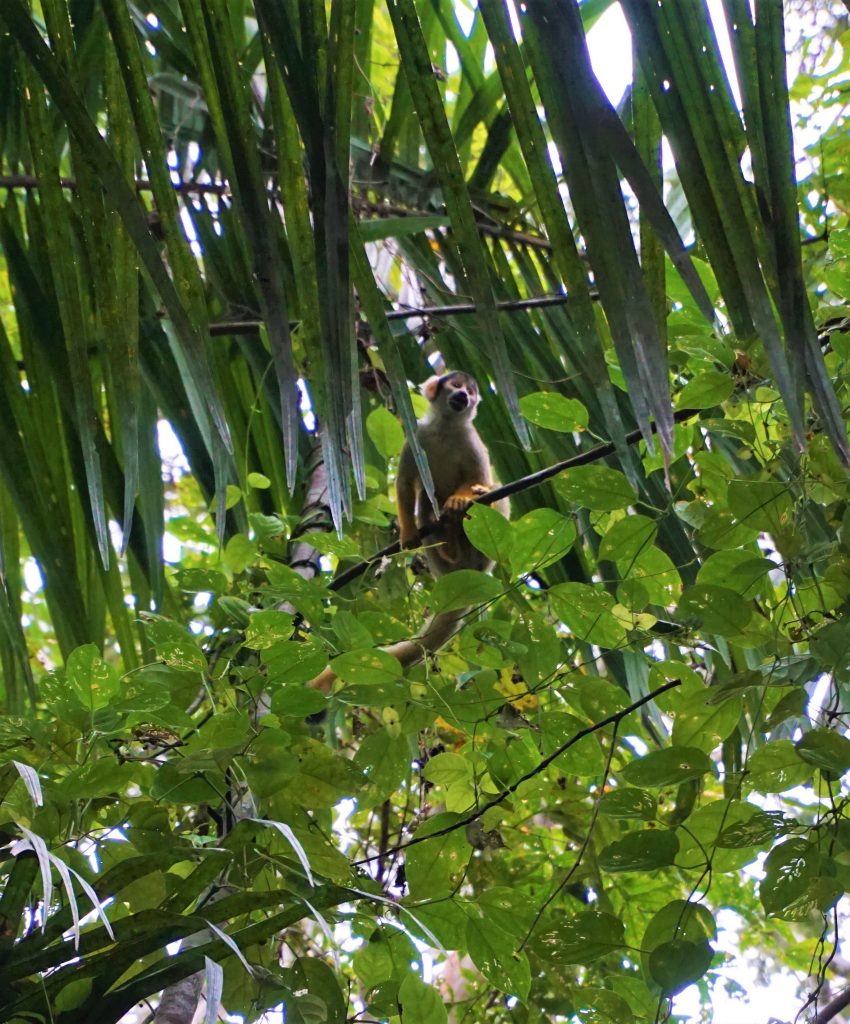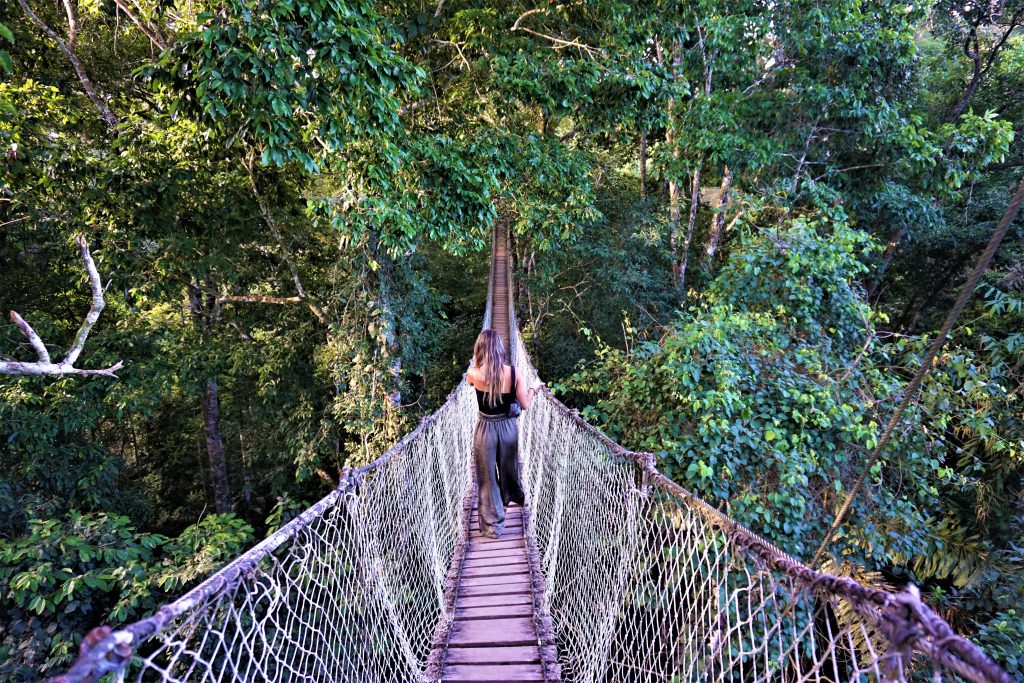 Peaceful, enchanting and educational all in one – the Inkaterra slow travel experience.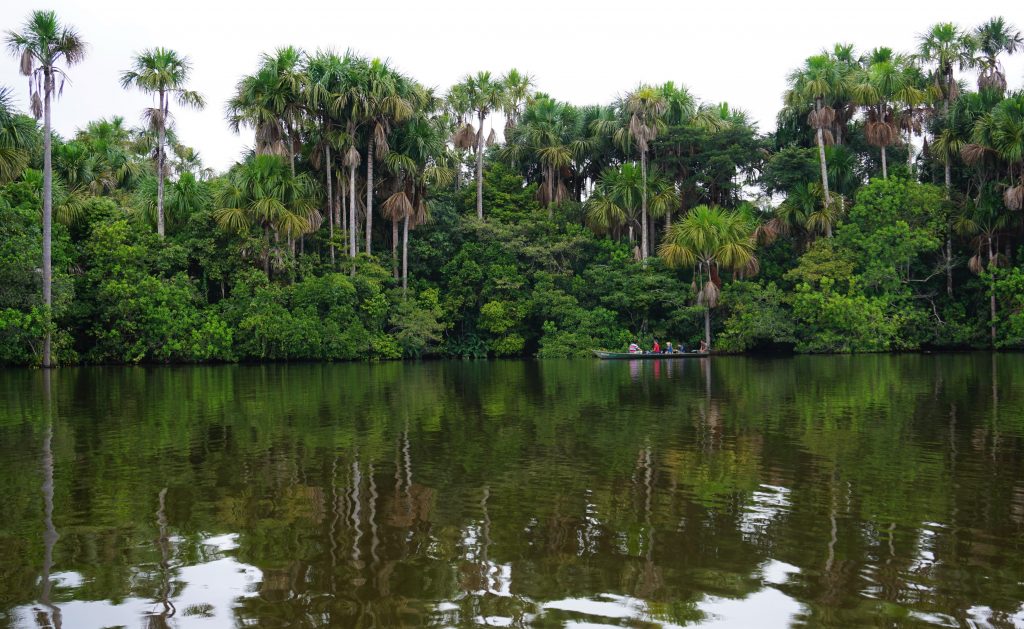 Hacienda Concepcion is an out-of-this-world experience, where an adventure deep into the Peruvian Amazonian rainforest would be out of reach for most travelers, the Inkaterra group make it possible with professional luxury support for your total convenience and safety, while respectfully caring for the sustainability of the environment.
More information at Inkaterra Hacienda Concepcion.
all photos are © Inkaterra – travel experience arranged by Green Pearls®