Located in the beating heart of Jumeirah Beach Residences, and caressed by the gentle Gulf waters, Al Maeda offers an upscale Arabian Saturday Brunch with access to the hotel pool and beach.
I did say upscale… see one of their desserts!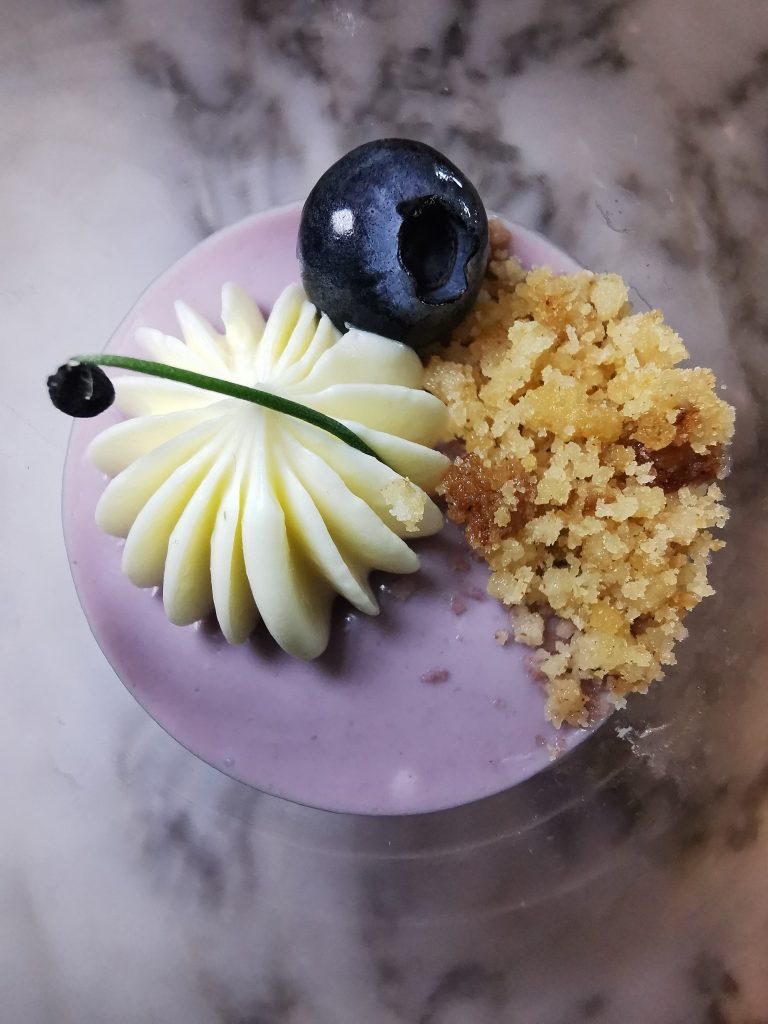 At the same time, the brunch is humble and simple, paying attention to details that matter, but not trying too hard to impress with gadgets and golden peacock feathers…
Simply good honest food, with an organic touch, and a very pleasant environment!
The brunch buffet is of excellent quality, at the same time it is focused on favorite Arabian dishes, traditional and modern.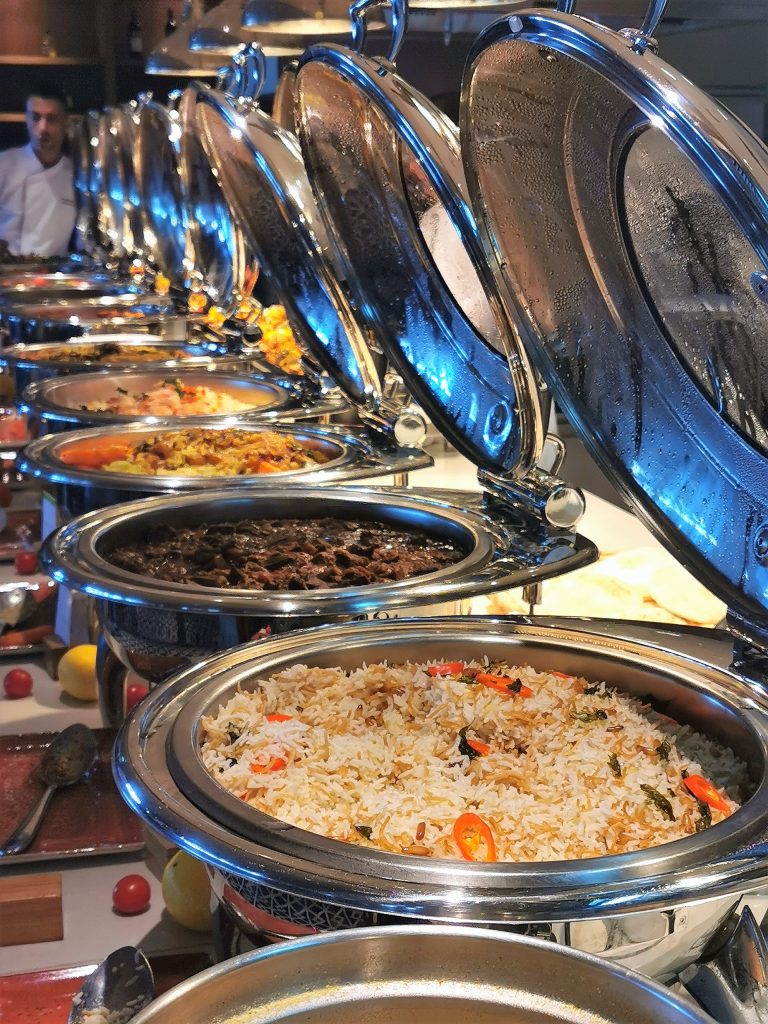 In addition to a live grill station, and a full bread oven, for that unmistakable freshness.
At the grill, salmon or beef steak, cooked to your preference, and looking something like this: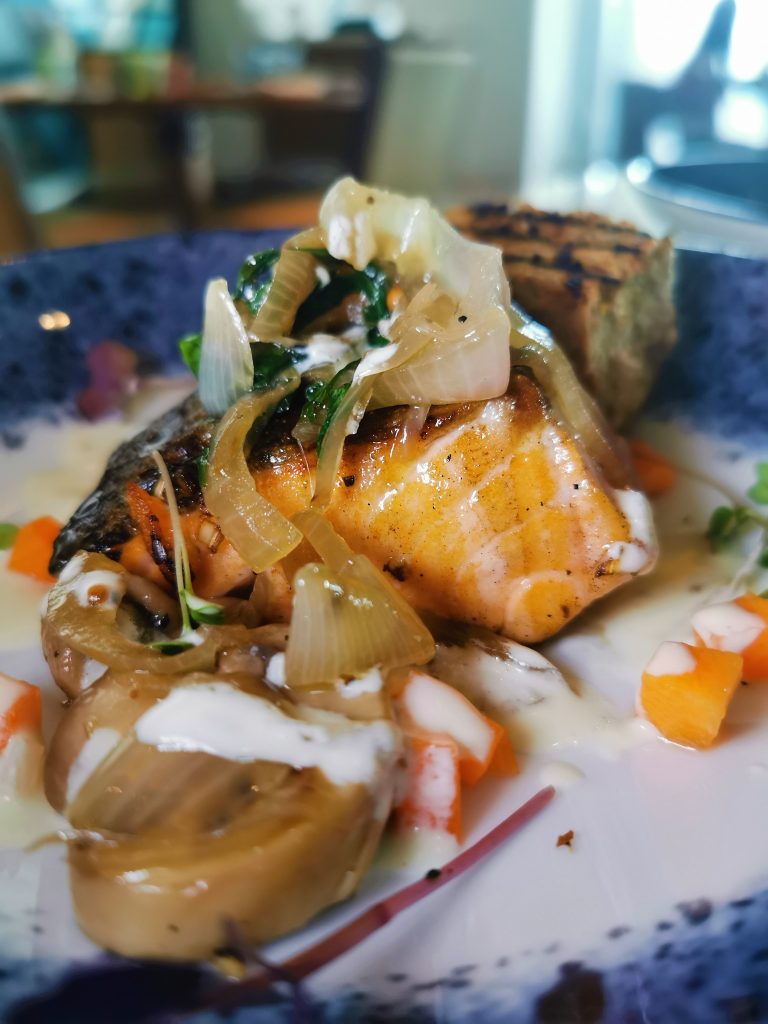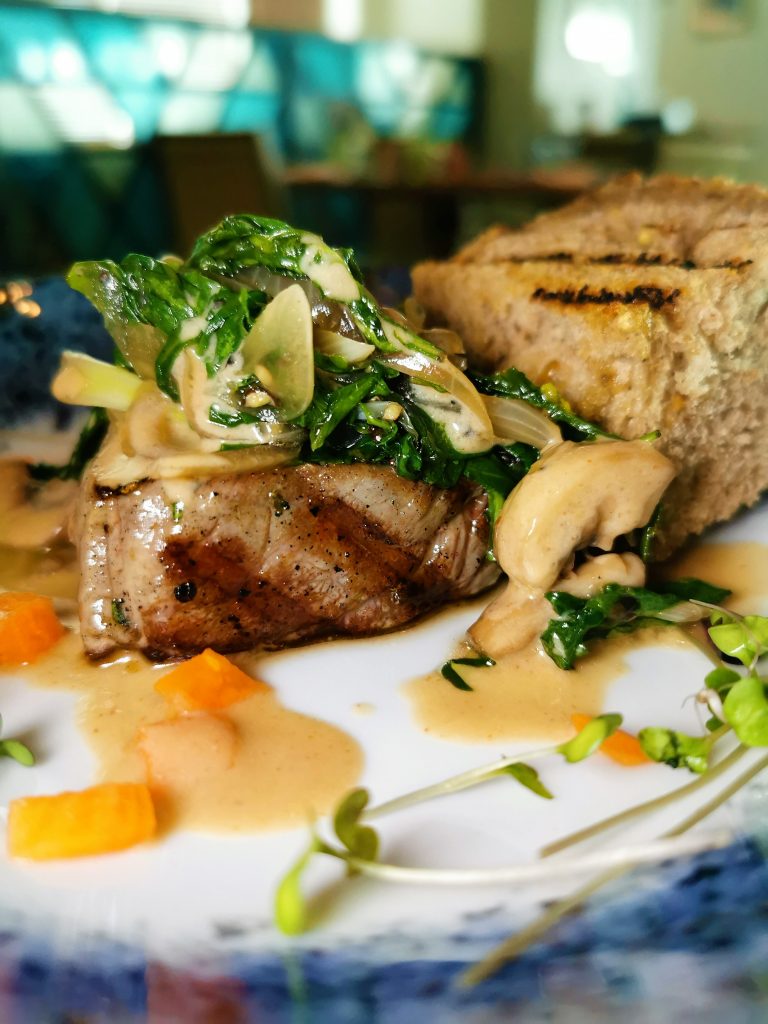 While the well-stocked bar accompanies your meal, also with fresh fruit juice.
Numerous seating variations are available, including a very clever outdoor smoking section on a terrace, which is also enclosed for keeping out the heat.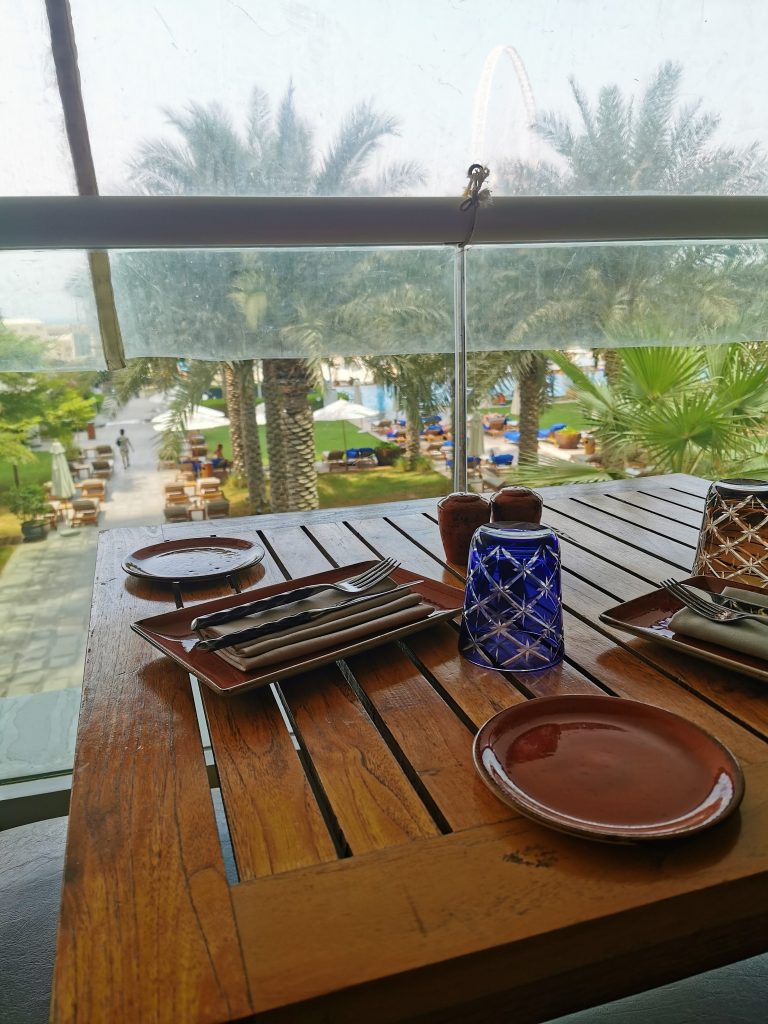 It gives you the outdoor terrace feeling of dining in a palm tree oasis overlooking the pool, without the hot weather. Naturally, in winter, this will be fully open to the sea breeze!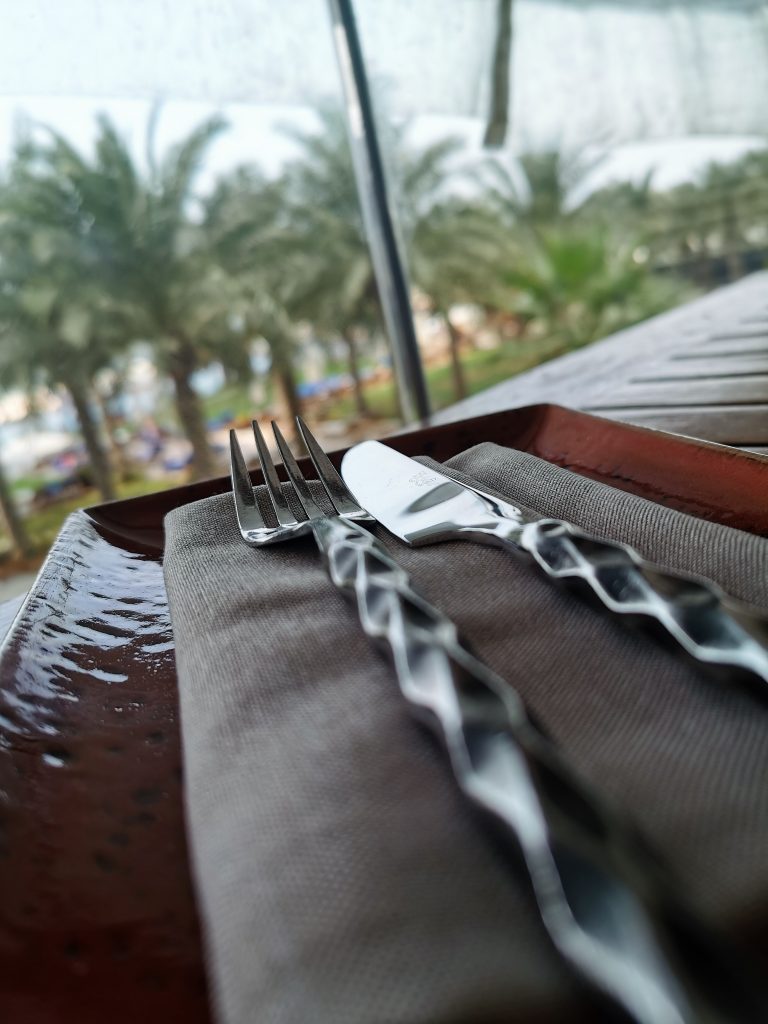 And this is also where the mighty sheesha reigns, should you care to indulge!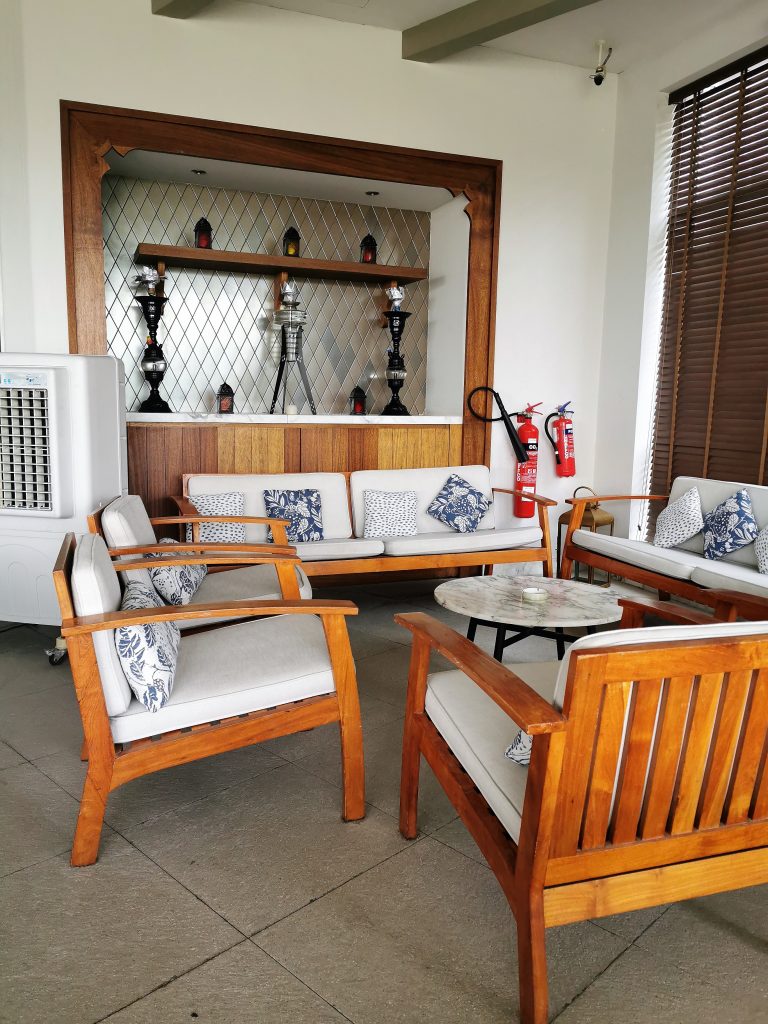 Back inside, the buffet is in full swing, and the rice and couscous dishes sing.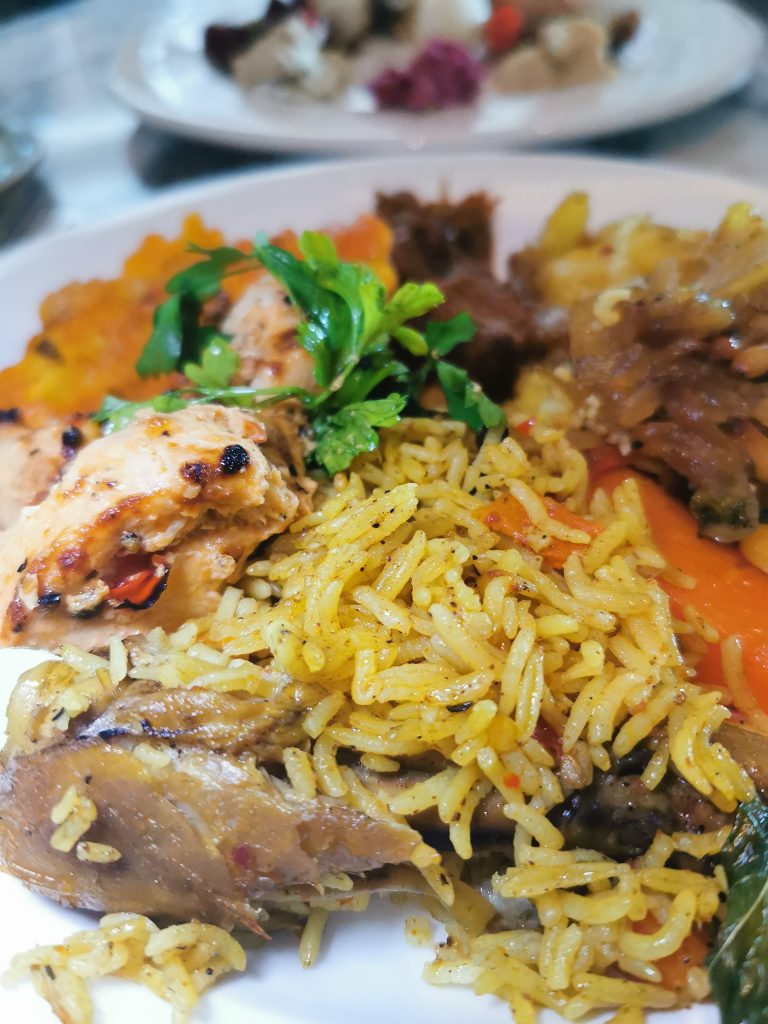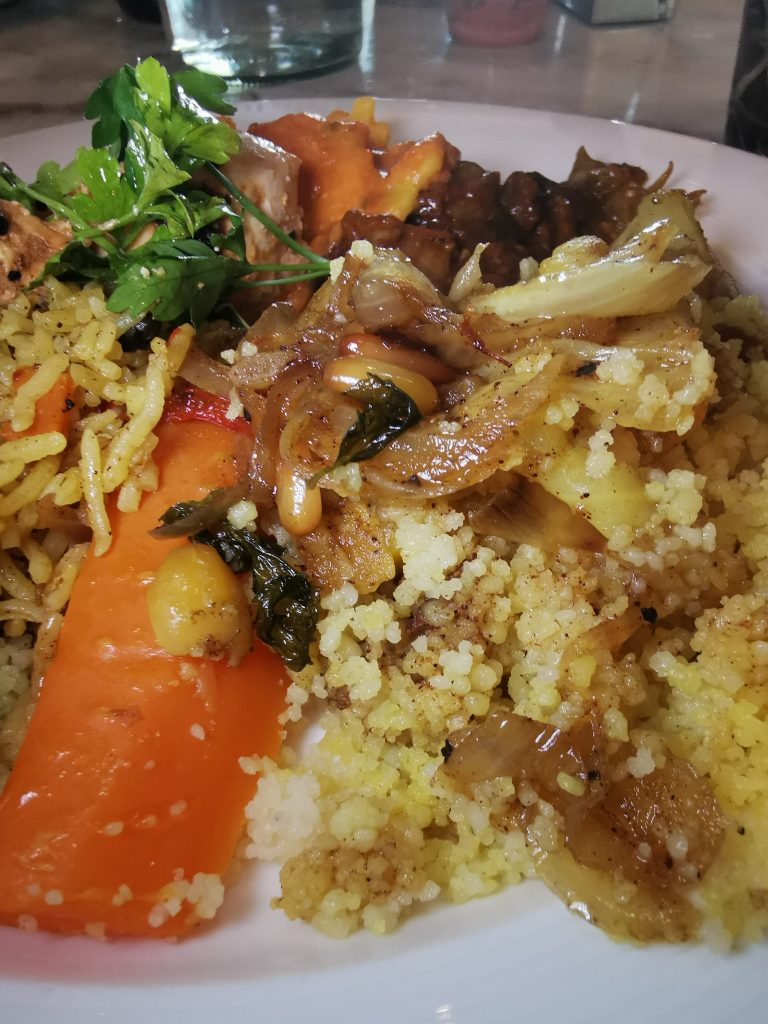 Supported by delicious stews, vegetable dishes, more live cooking…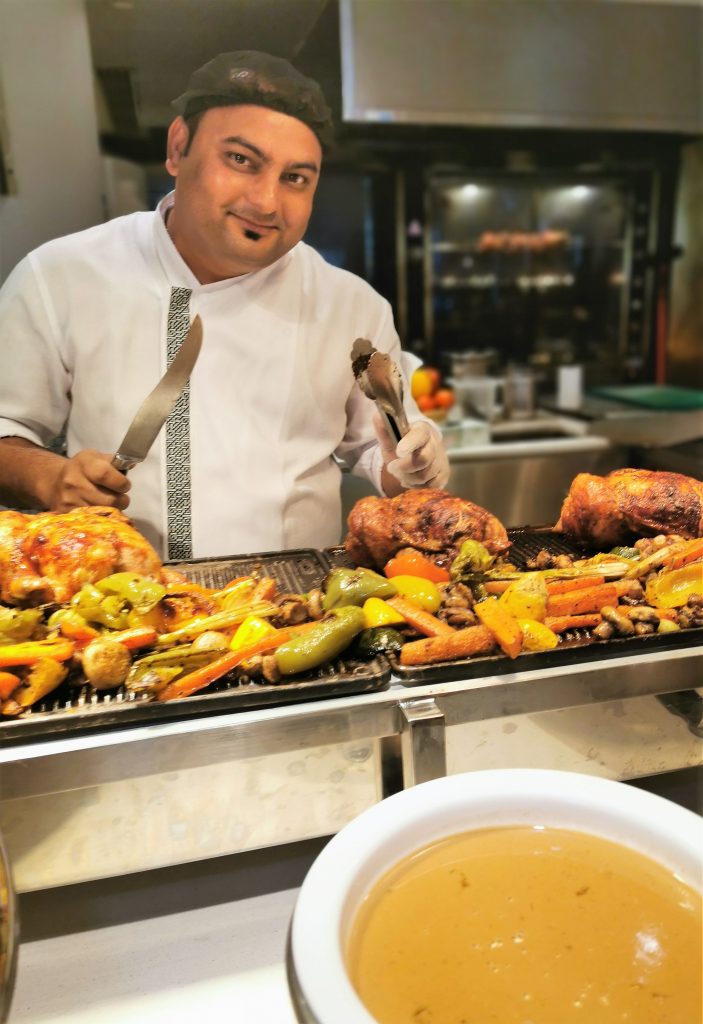 And probably the tastiest Shish Taouk I've ever tasted!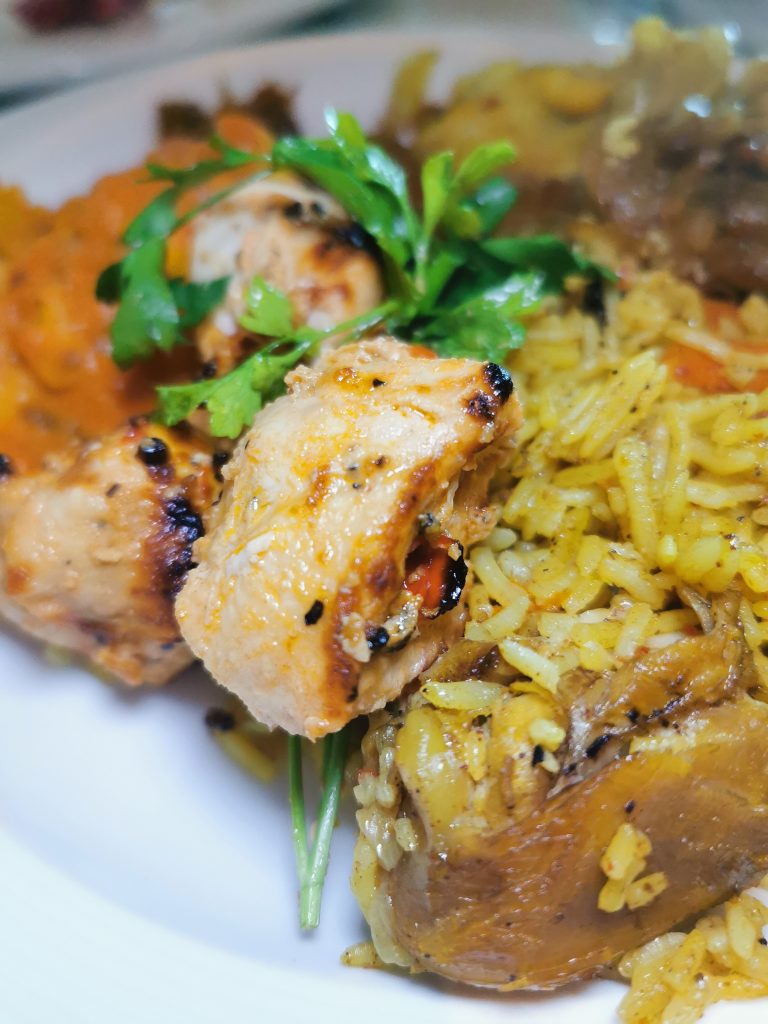 A masterpiece!
The dessert section deserves a whole separate article of its own!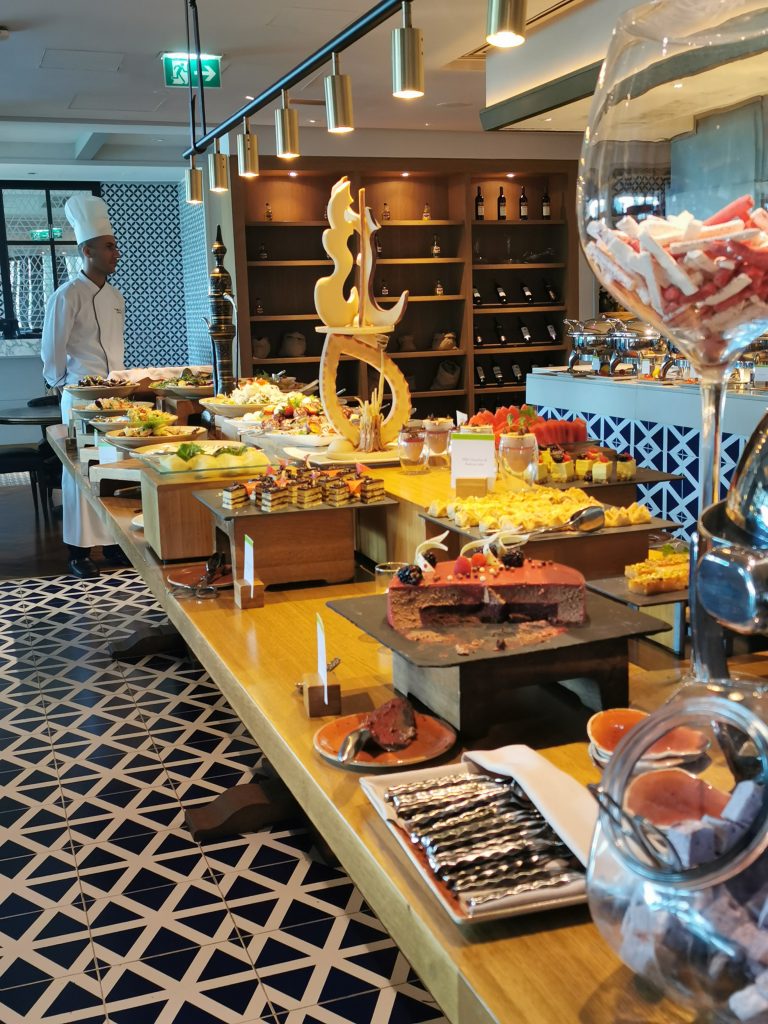 So I will just leave you with a few photos…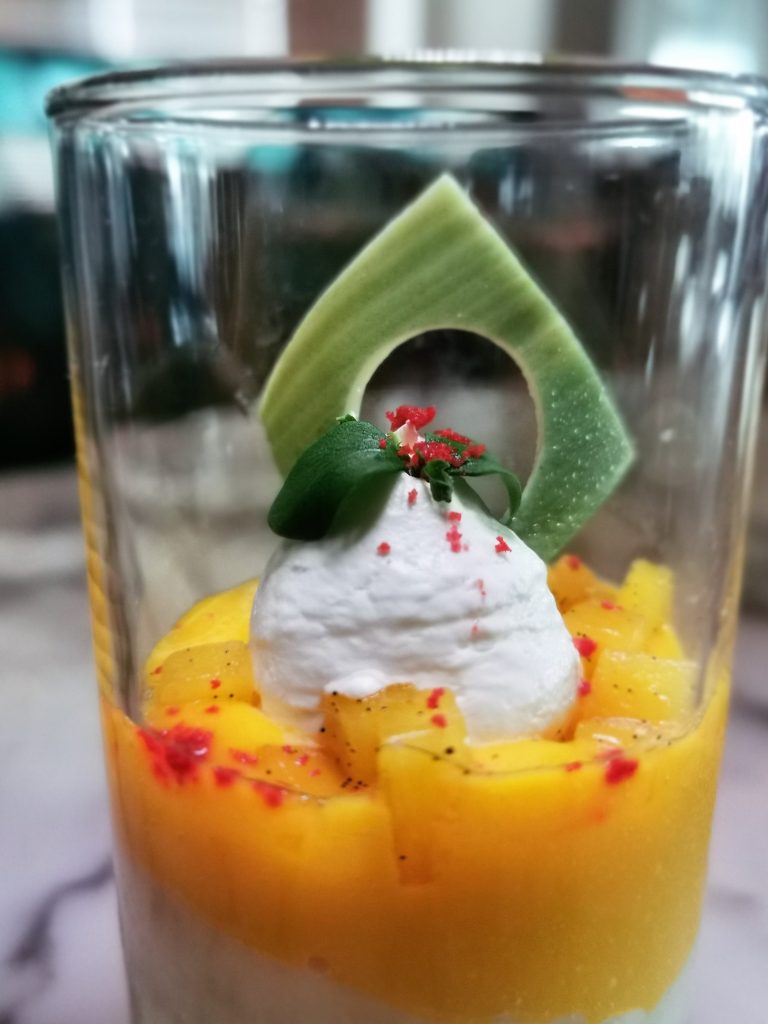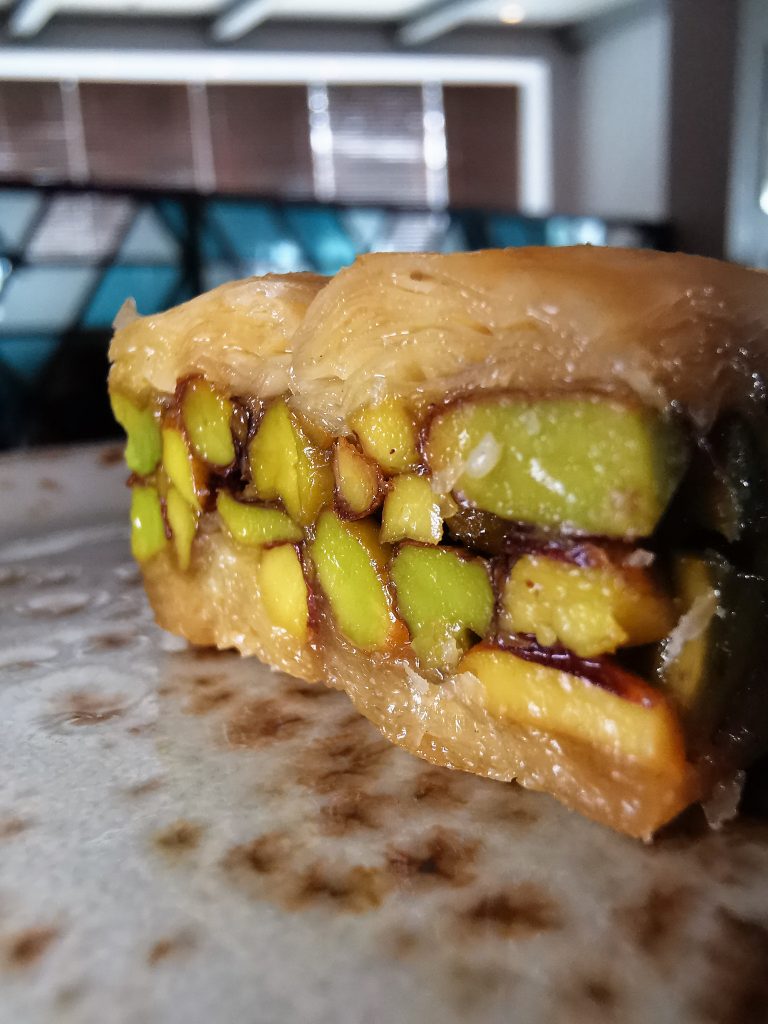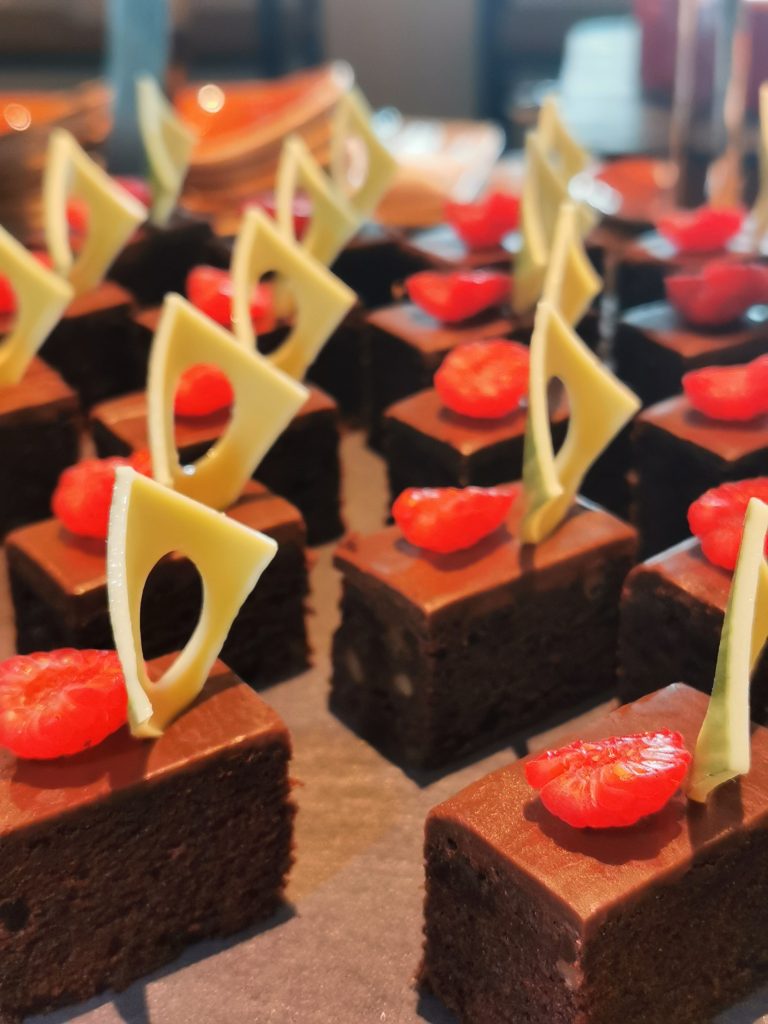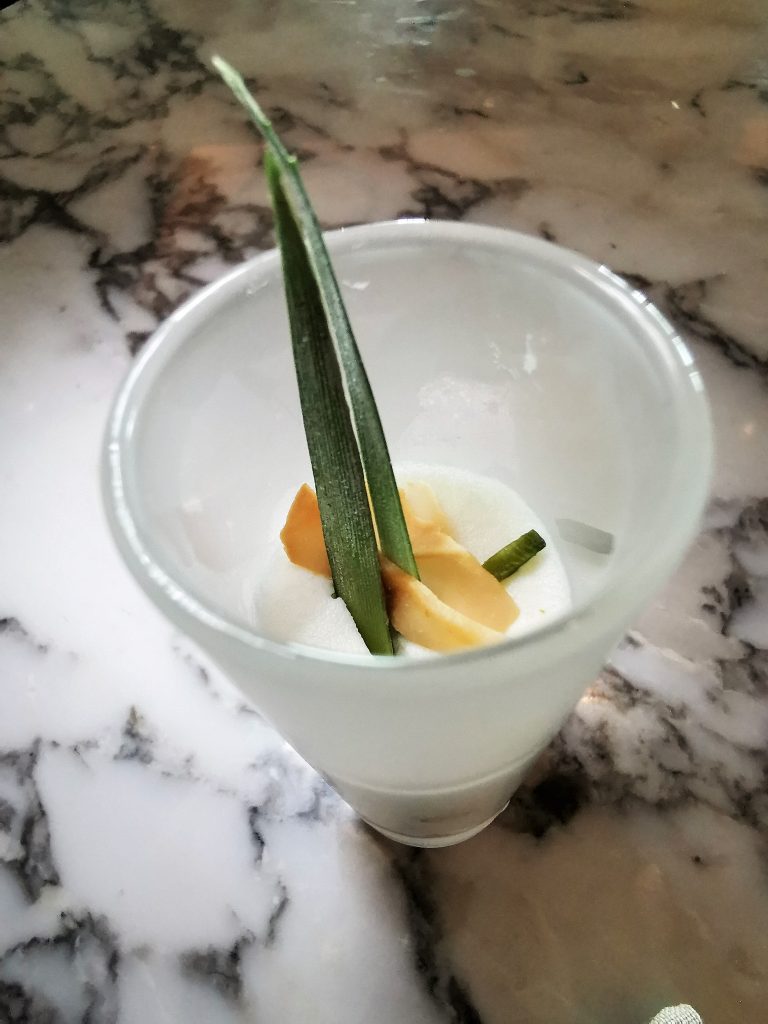 And of course piping hot coffee!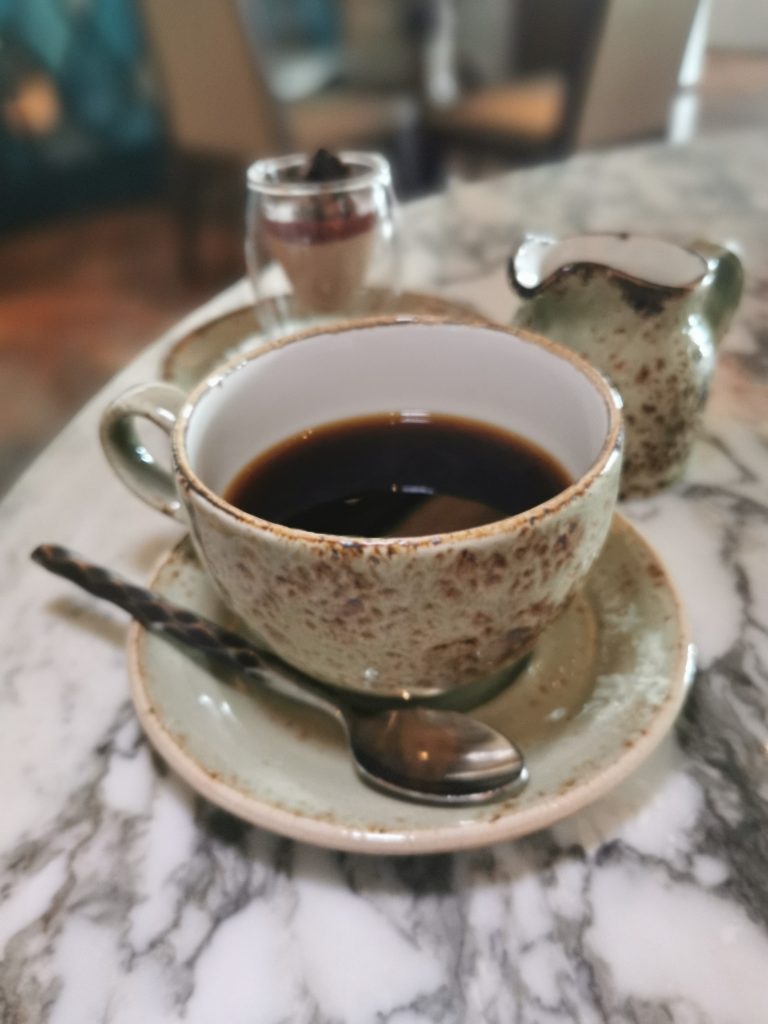 There's no rush, you have the whole afternoon!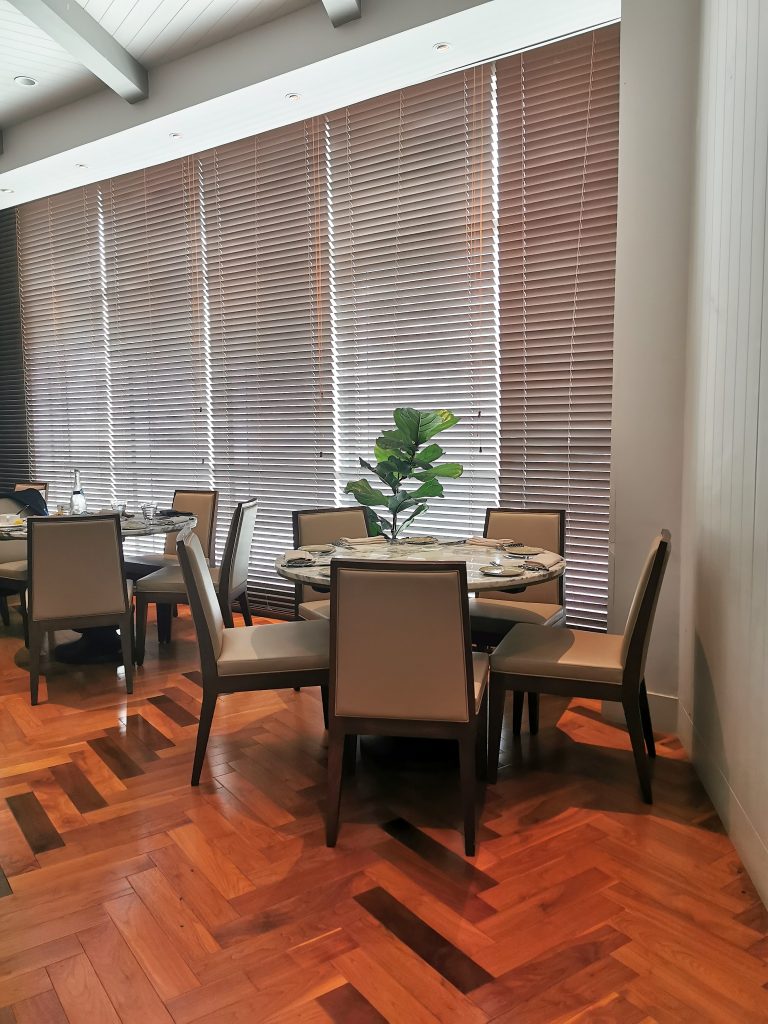 Stay a while and relax, catch up with friends and family.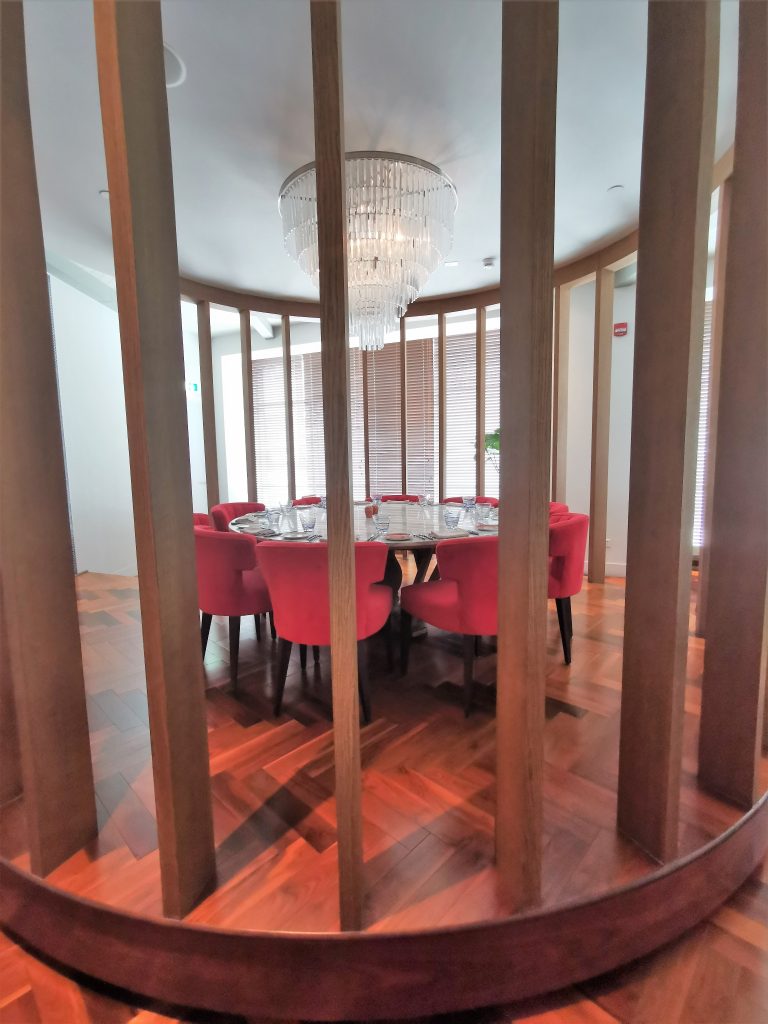 And enjoy one of Dubai's memorable Saturday Brunches at DoubleTree by Hilton Hotel Dubai – Jumeirah Beach!