Lego, everyone knows the name….. especially if you have kids…
And we have 2 of them….. so when we had the opportunity to visit Legoland with our little munchkins we thought it would be a great day out for all.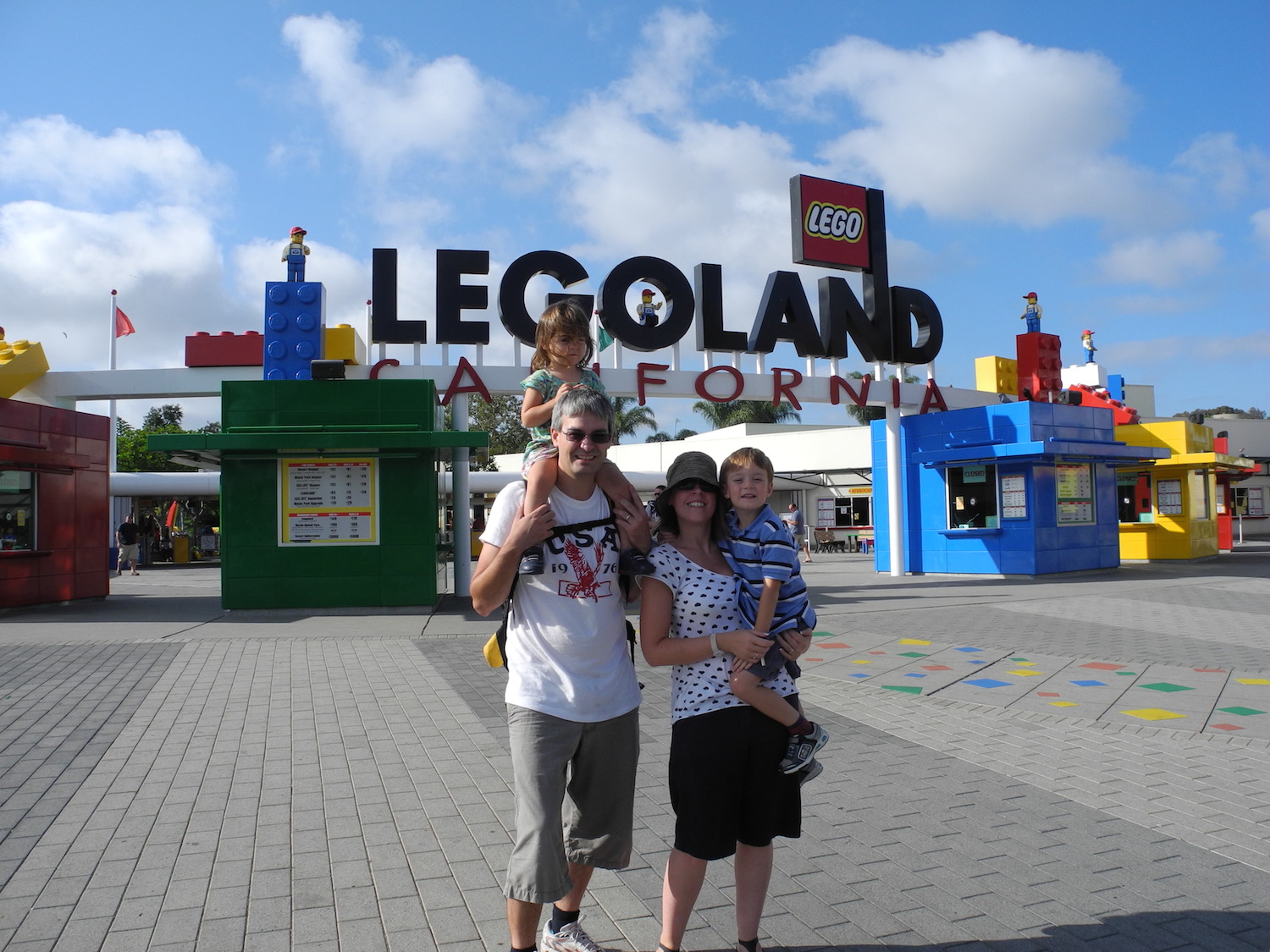 We arrived fairly early so we could make the most of the day and some of it before it got too hot in the Californian sun.
So when we arrived and saw many people entering the park with their swimming gear, a little light bulb went on…. We were not so smart! This is why we write, so you can see and learn from our experiences….so go in shoes or sandals that can get wet, wear clothes that can get wet, and wear clothes that aren't see-through when they get wet….you get the idea, you will get wet!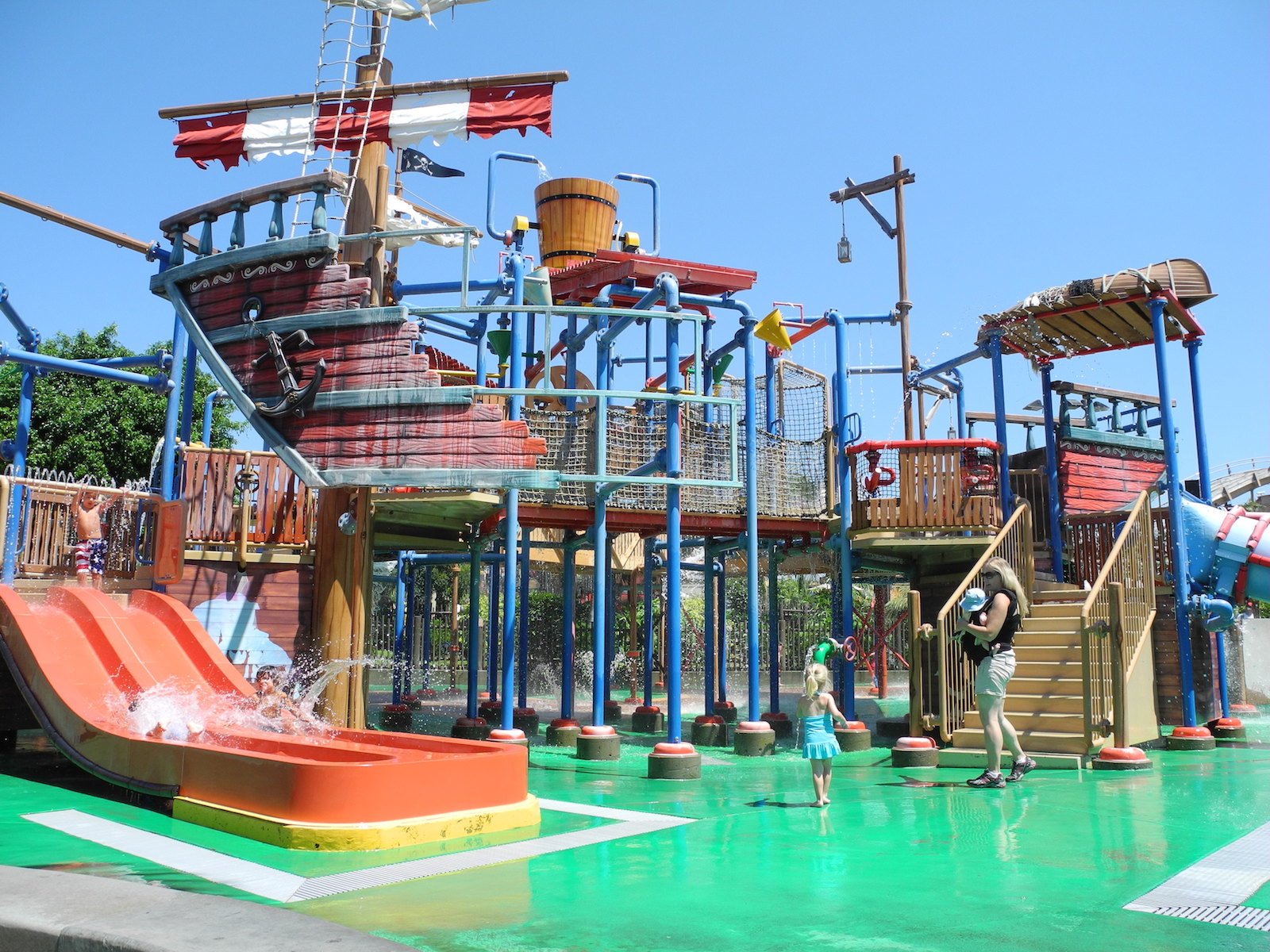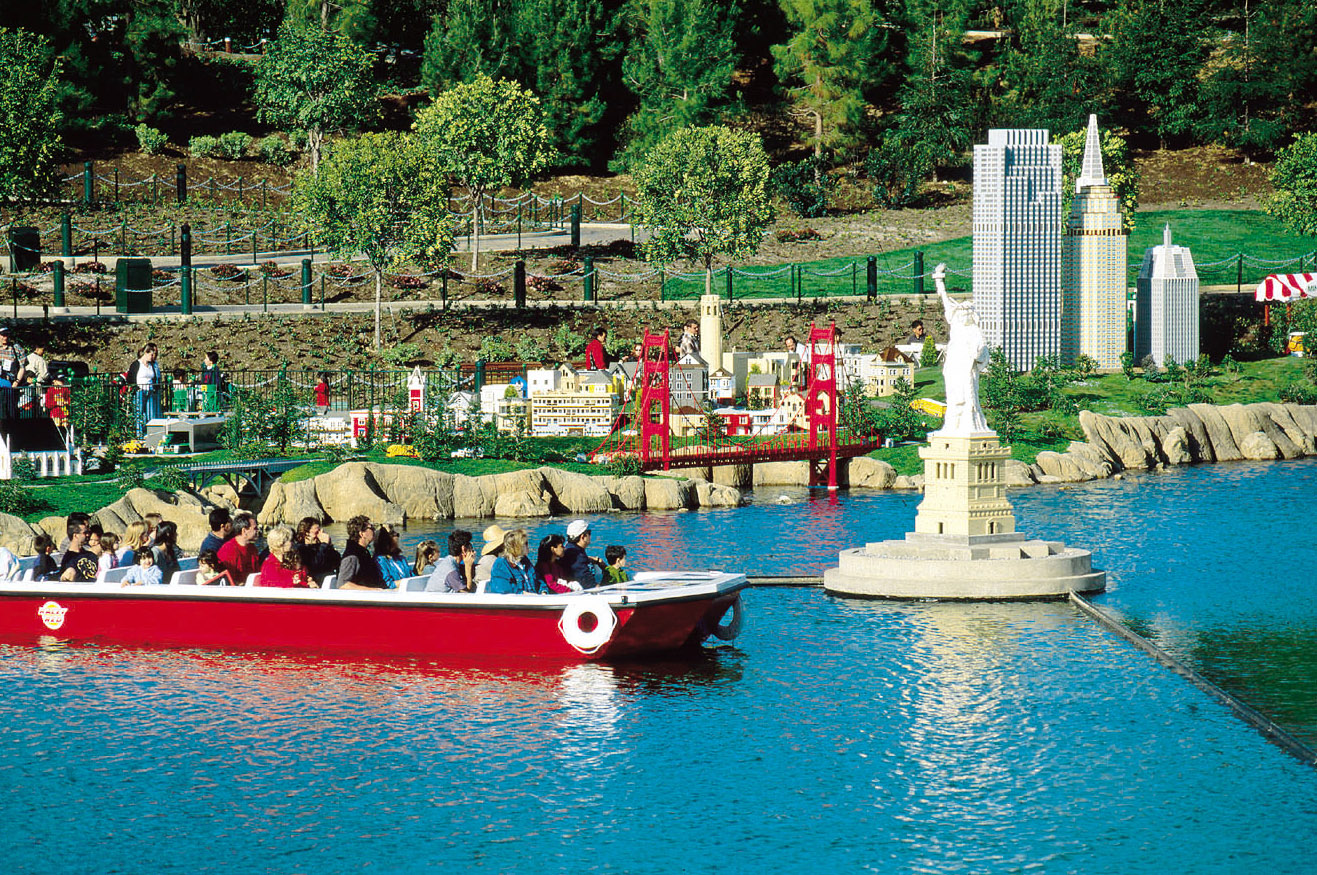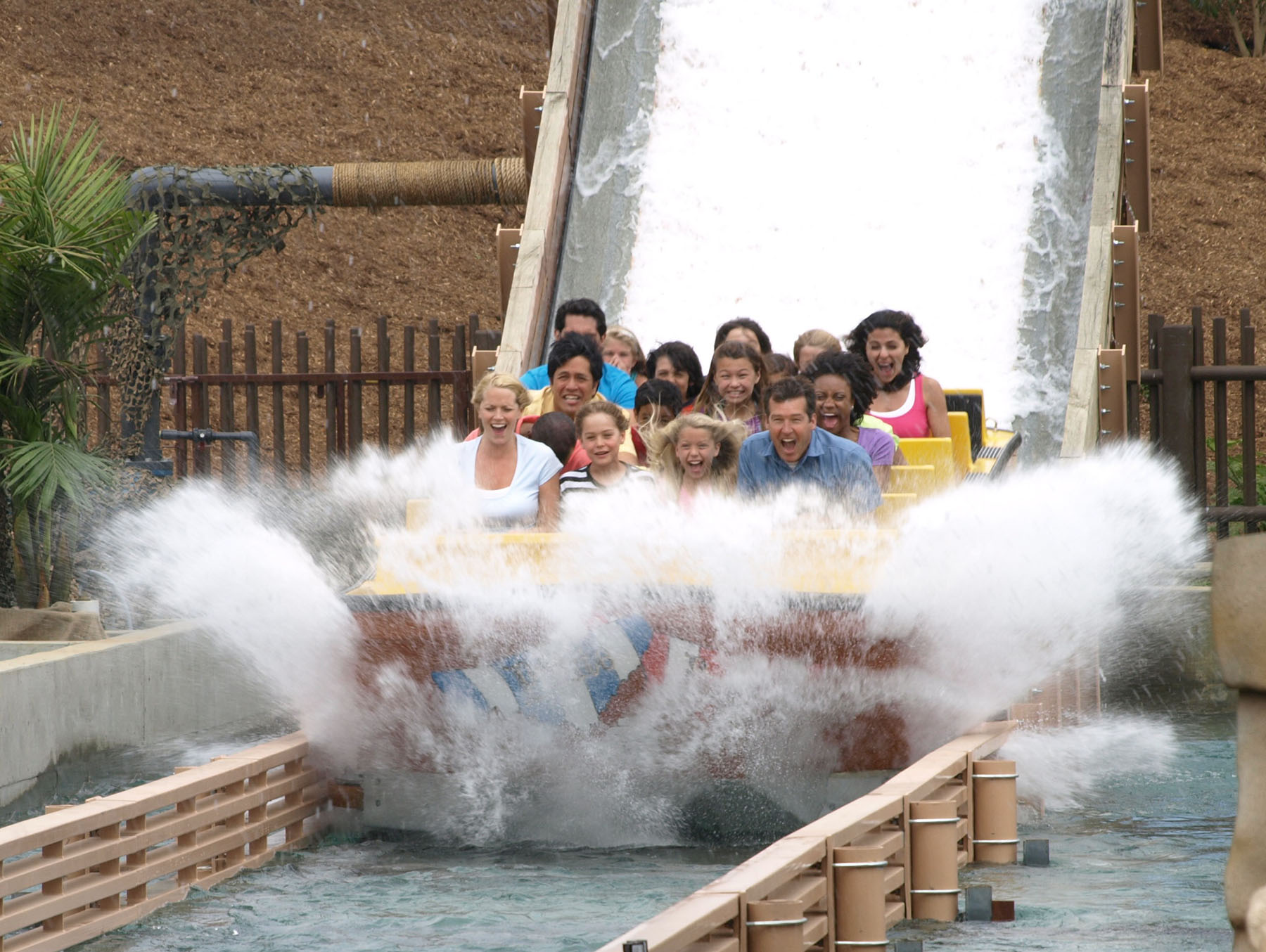 We were focusing our day in the main theme park, but there is also a huge water park attached so that if you have the ticket for both parks, you can meander in and out all day as you please.
First we decided to head to the pirate area (as our son is slightly pirate mad) what fun we had splashing others and spurting water from cannons at people wandering past us.
We also went on the Pirate Reef ride where everything (yes everything) gets wet when a huge wall of water falls onto you at the bottom of the slide. We all loved that (well our youngest wasn't too impressed at getting so wet!)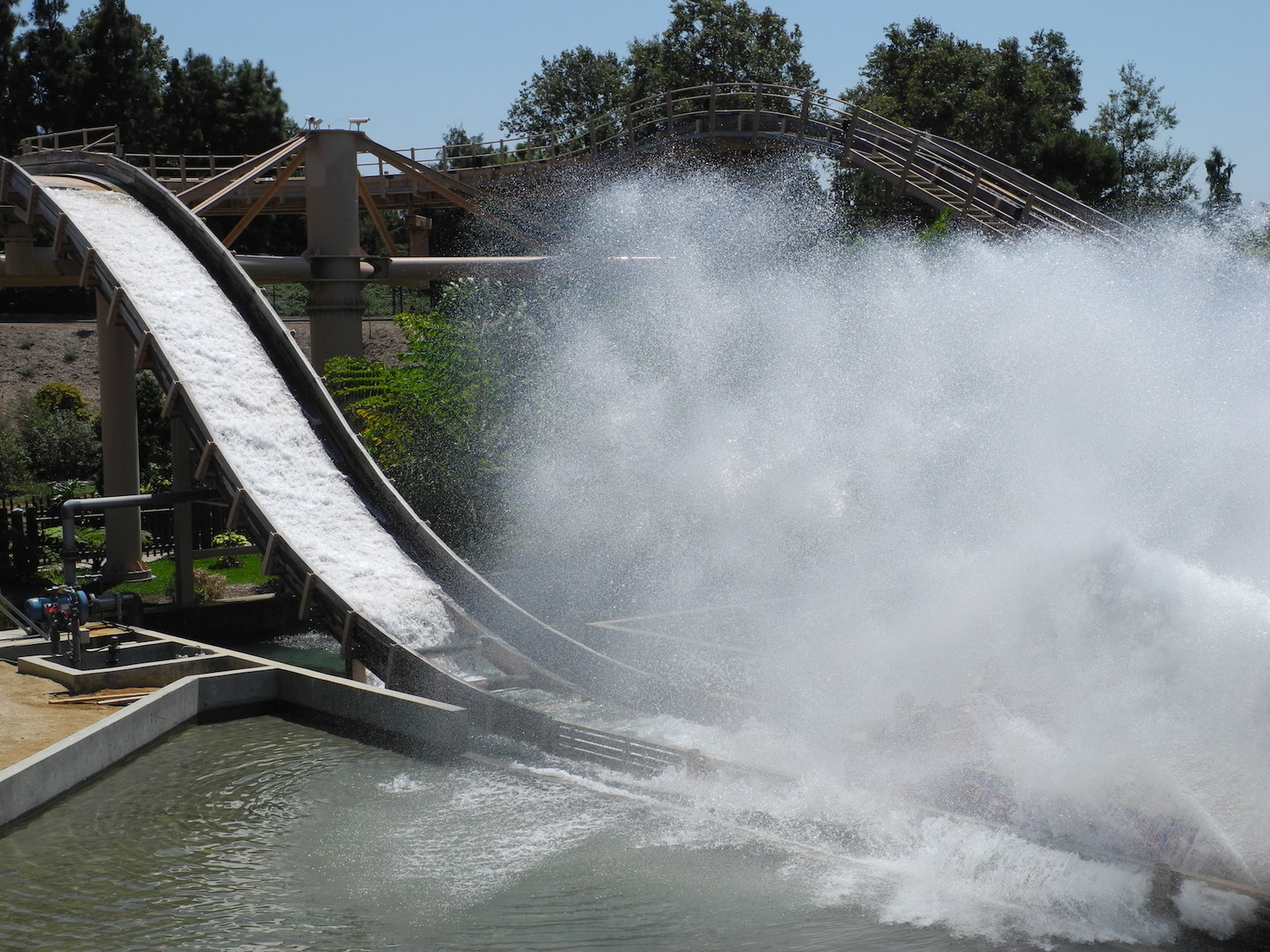 Yes the boat you ride on is under all that water… somewhere!
We then went to the racing cars…my son could drive his very own Lego car. His little face was a picture of pure fun!
By this time the park was beginning to get pretty busy. And this is where the VIP tickets would have come in handy especially on the bigger roller-coasters, but we have quite small kids so big scary rides were out for us.
So we took a stroll to look at some of the creations made entirely of Lego bricks, it really is very cool what you can make with enough of them.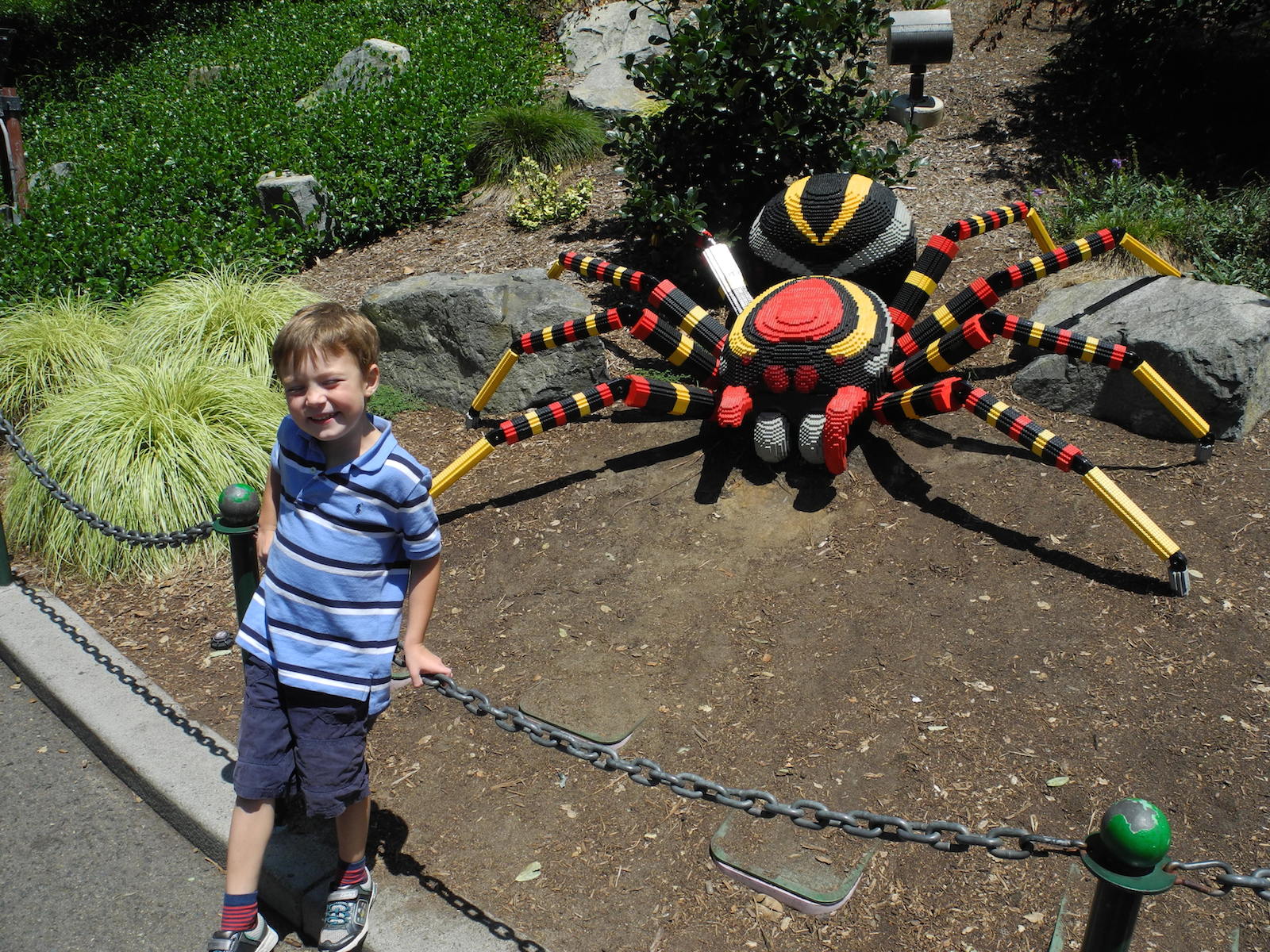 Our son decided he was brave enough to go on one of the medium-sized roller-coasters: "The Dragon" – and that turned out to be his favourite part of the day!
While daddy and son were enjoying boys time, daughter and I watched a fun show going on in the medieval area.
3D movie theatres are excellent and I suggest to plan these during the hottest time of the day so you get a nice shady break for about 30 minutes.
The biggest hit of the day for our daughter (2.5 yrs) was the Duplo village, a great play-park all in the theme of Duplo houses with soft flooring. We got to sit under the shade of a tree while the kids happily played in and out of the houses and bridges. Win-win situation for them and us!
As adults do not miss out on the Miniland, it's an amazing inspiration for your next Lego constructions… try this at home if you dare!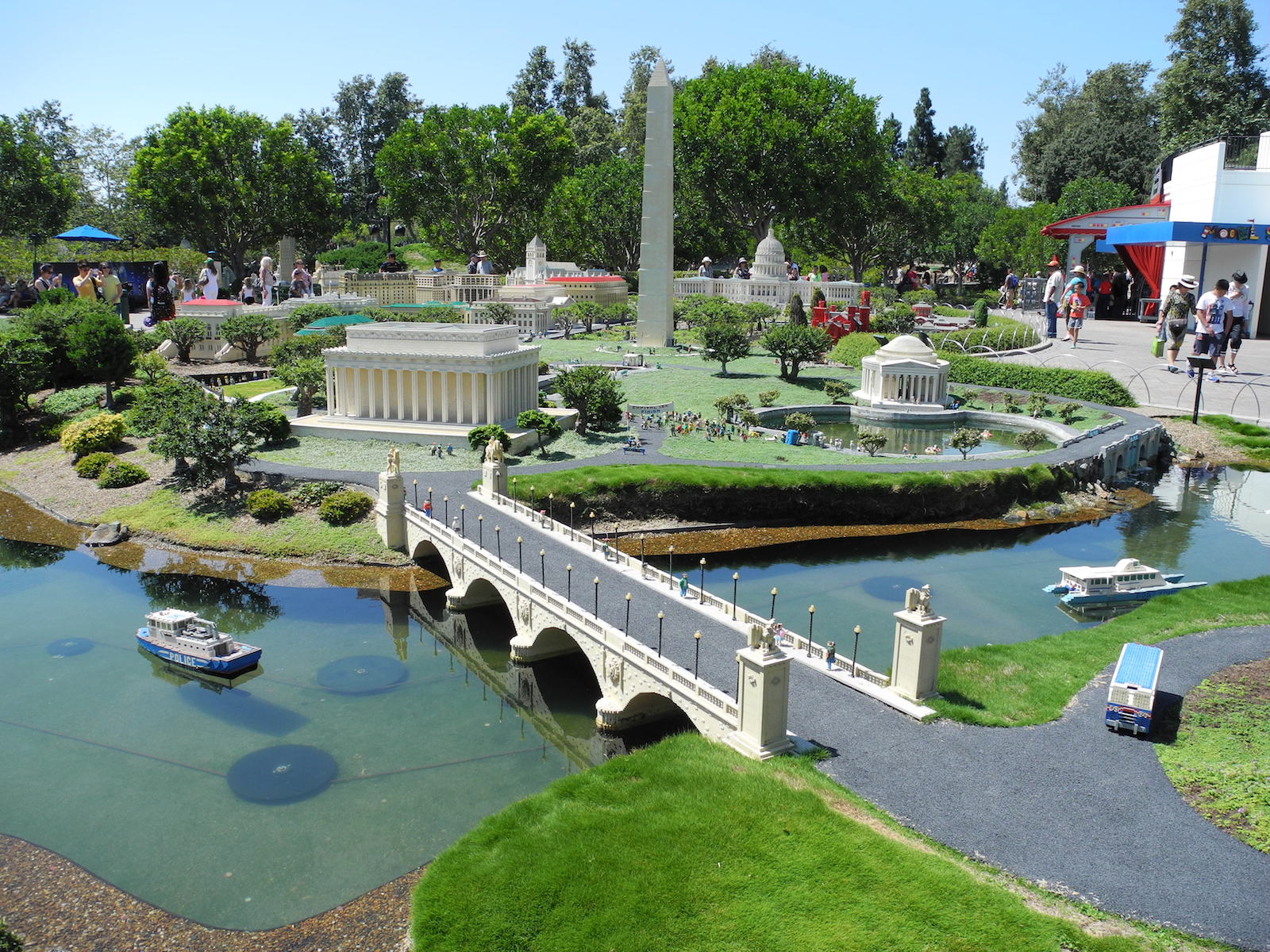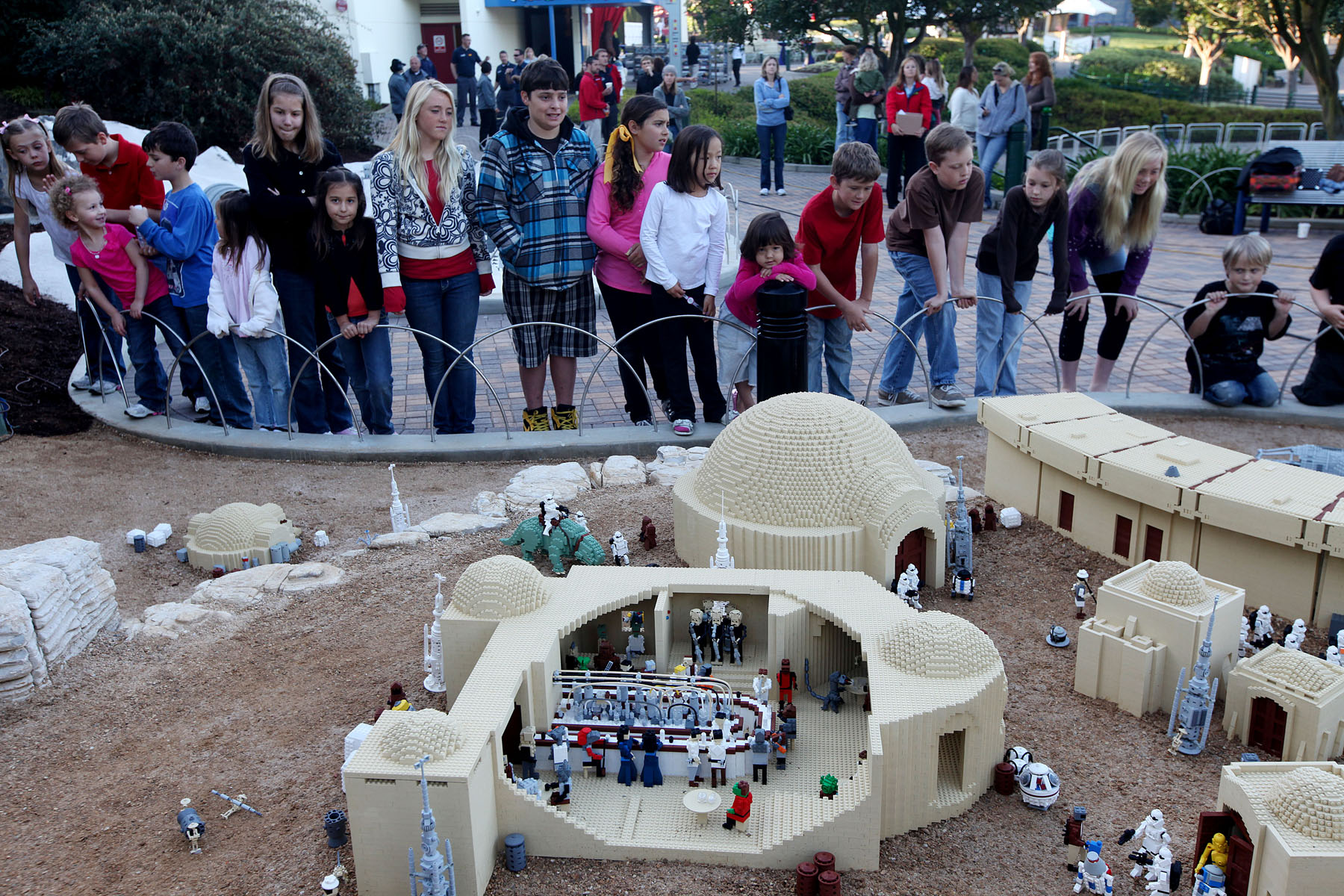 Finally, at the end of the trip there is the Lego shop……it's dangerous (for the credit card) as you step inside and automatically have the urge to buy everything.
Legoland was a big hit with the kids! Remember your sunscreen, plenty of water and maybe plan your tour ahead of time to decide what you really want to see as in one day there just isn't enough time to see it all!
Next time we will definitely be visiting the water park part too!