by Rhiannon Oliver
The Arabian Wildlife Park is at the heart of Sir Bani Yas Island – both literally and metaphorically.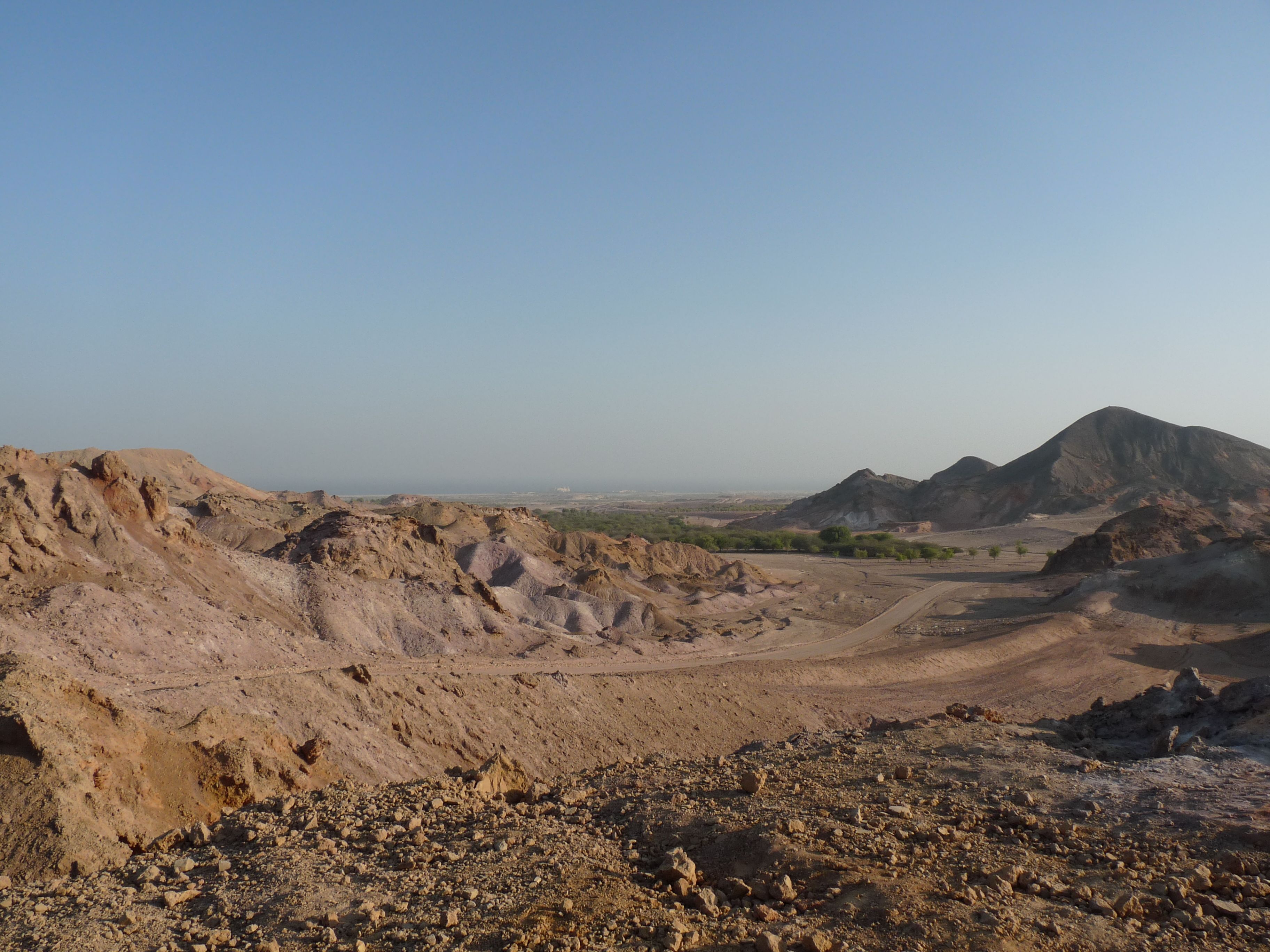 The first, and largest, wildlife park in the UAE covers the central 41km of the 87sq km island and is one of the principal reasons to visit Sir Bani Yas.
The park, which was established as a nature reserve in 1971 and opened to the public in 2008, is part of the legacy of Sheikh Zayed bin Sultan Al Nahyan and fulfils his vision to protect endangered species indigenous to the area.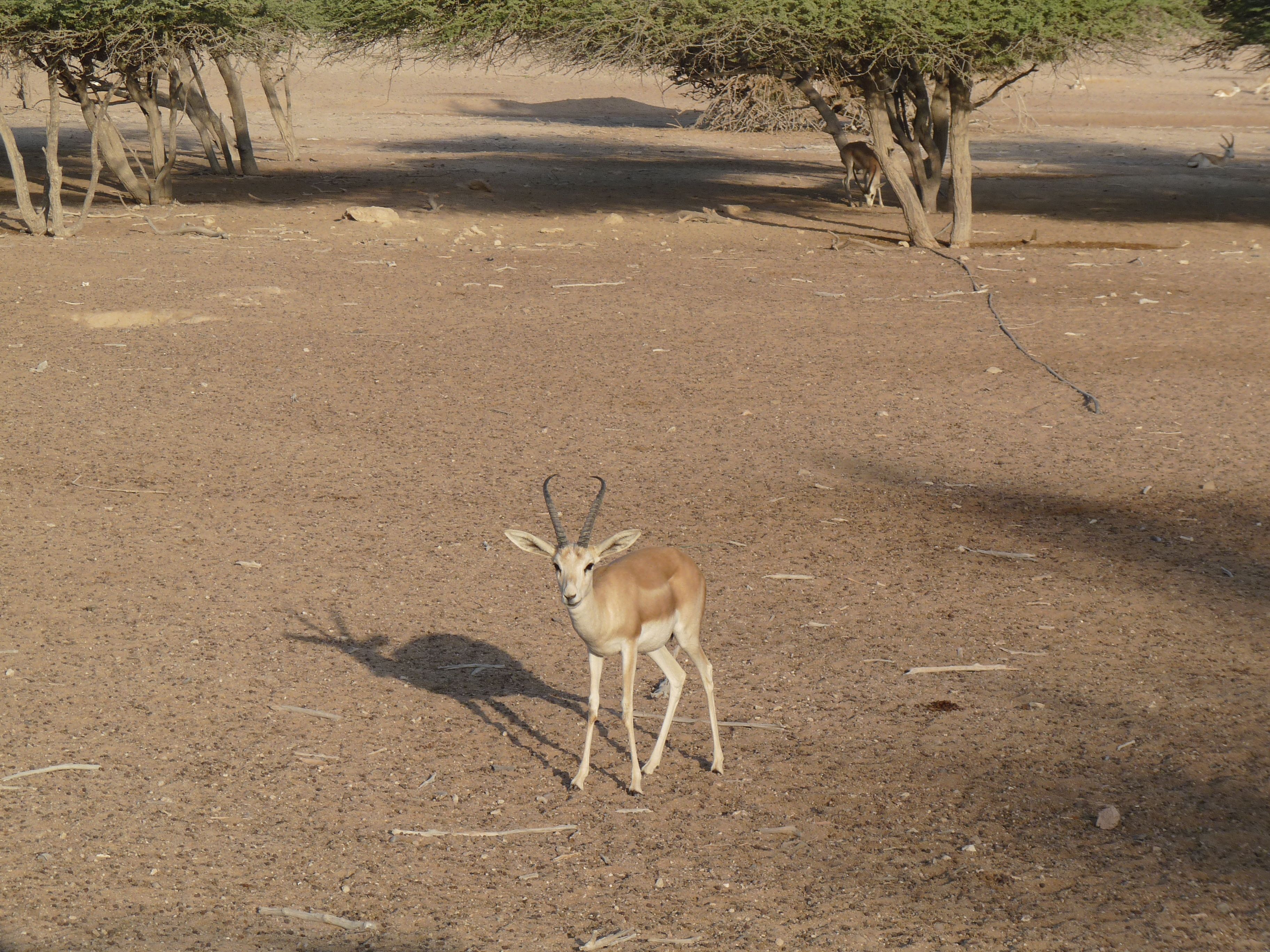 The 'Nature and Wildlife Drive' offered by Anantara is a must do when staying on the island (non-residents are also welcome, but they may find better availability on weekdays). Drives are offered throughout the day, from first light to dusk but it's thoroughly worth getting out of bed a little earlier than usual and taking the early morning drive (a 6.30am start in summer, a little later in winter).
At the start of the day, the light is beautiful, the animals are usually a little easier to track down, and temperatures are kinder.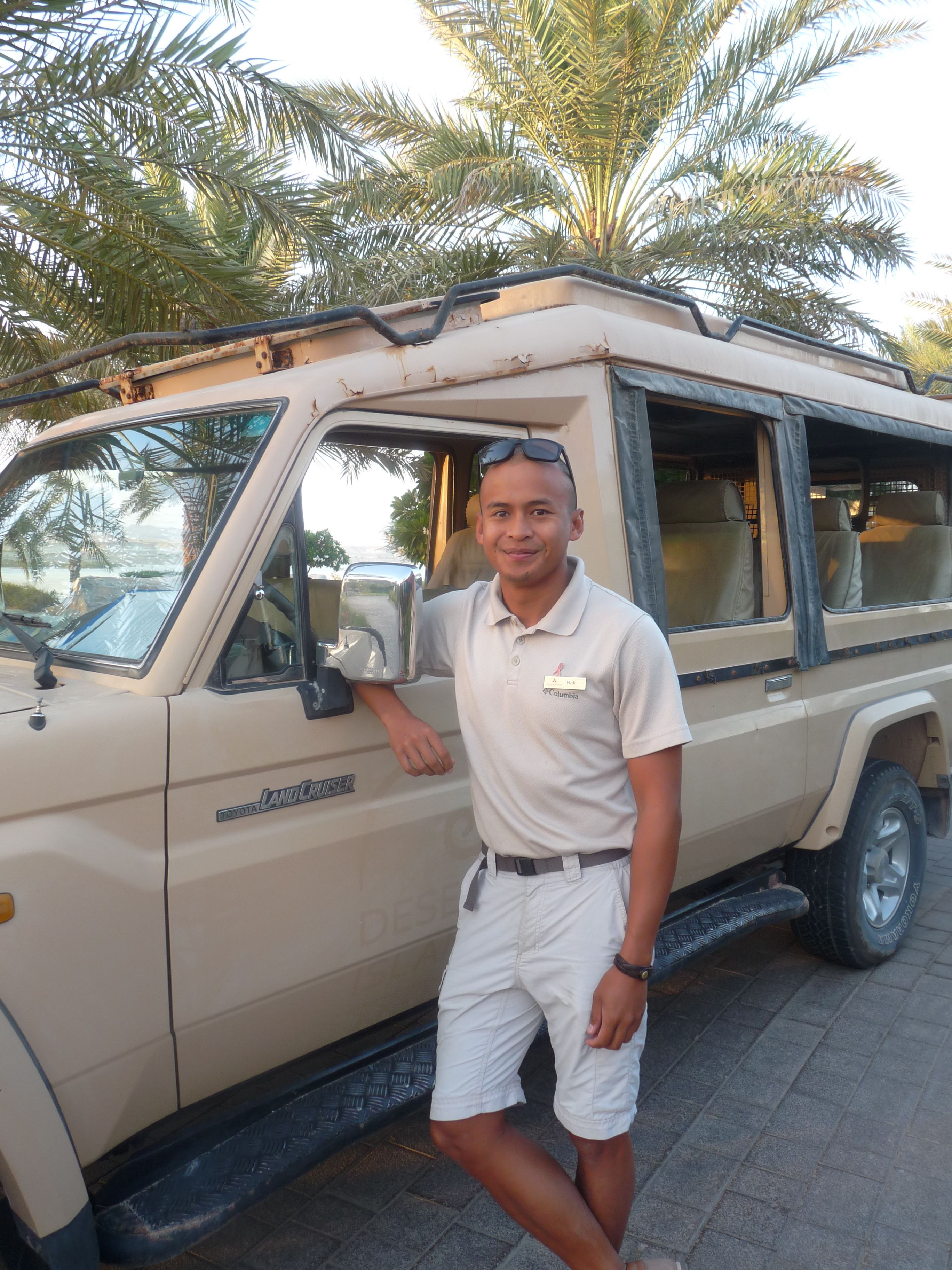 The 90-minute experience begins as your guide welcomes you to their 'office' – a Toyota Land Cruiser that has been especially adapted in Tanzania: window panes have been removed to allow for better photo opportunities and the roof opens up to let guests stand and survey a 360 degree view.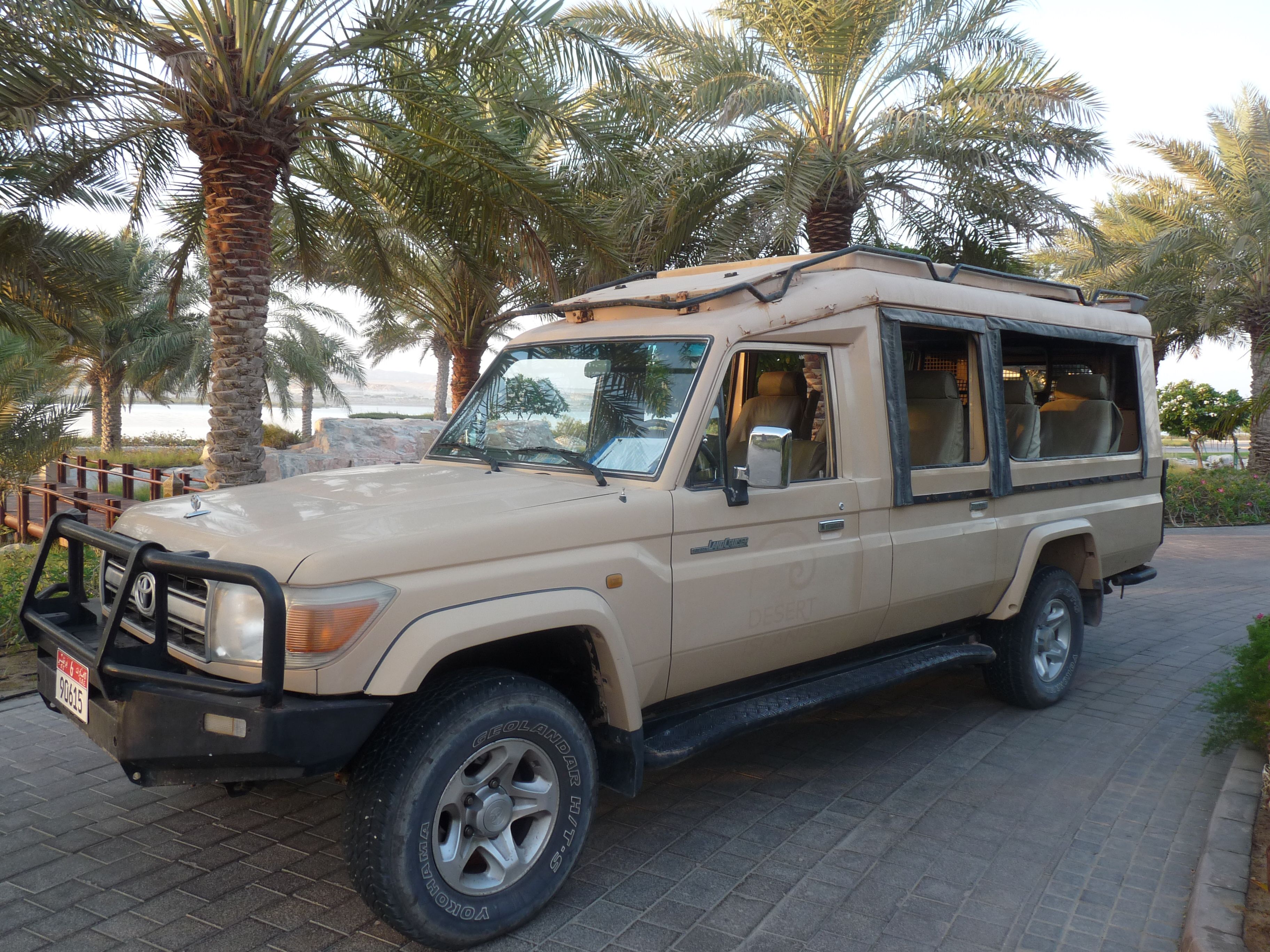 There is a small team of 7 expert guides. Singaporean Rafi is relaxed, charming company, and full of information about the island and its inhabitants. Mark, from the UK, shares his passion for conservation and 'rewilding' domestic animals.
None can promise that you'll meet all the island's animals on any given drive, but with 28 species and an estimated animal population of 13,000-14,000, there are certainly plenty to see.
The park is bordered by fencing and secure gates, but once you're inside the animals are mostly free roaming. The drive follows a sandy path, taking you to different areas and guides are in no hurry, allowing you plenty of time to observe the flora and fauna as you find it.
You'll happen upon gazelles almost immediately, gathered in their hundreds as they feed.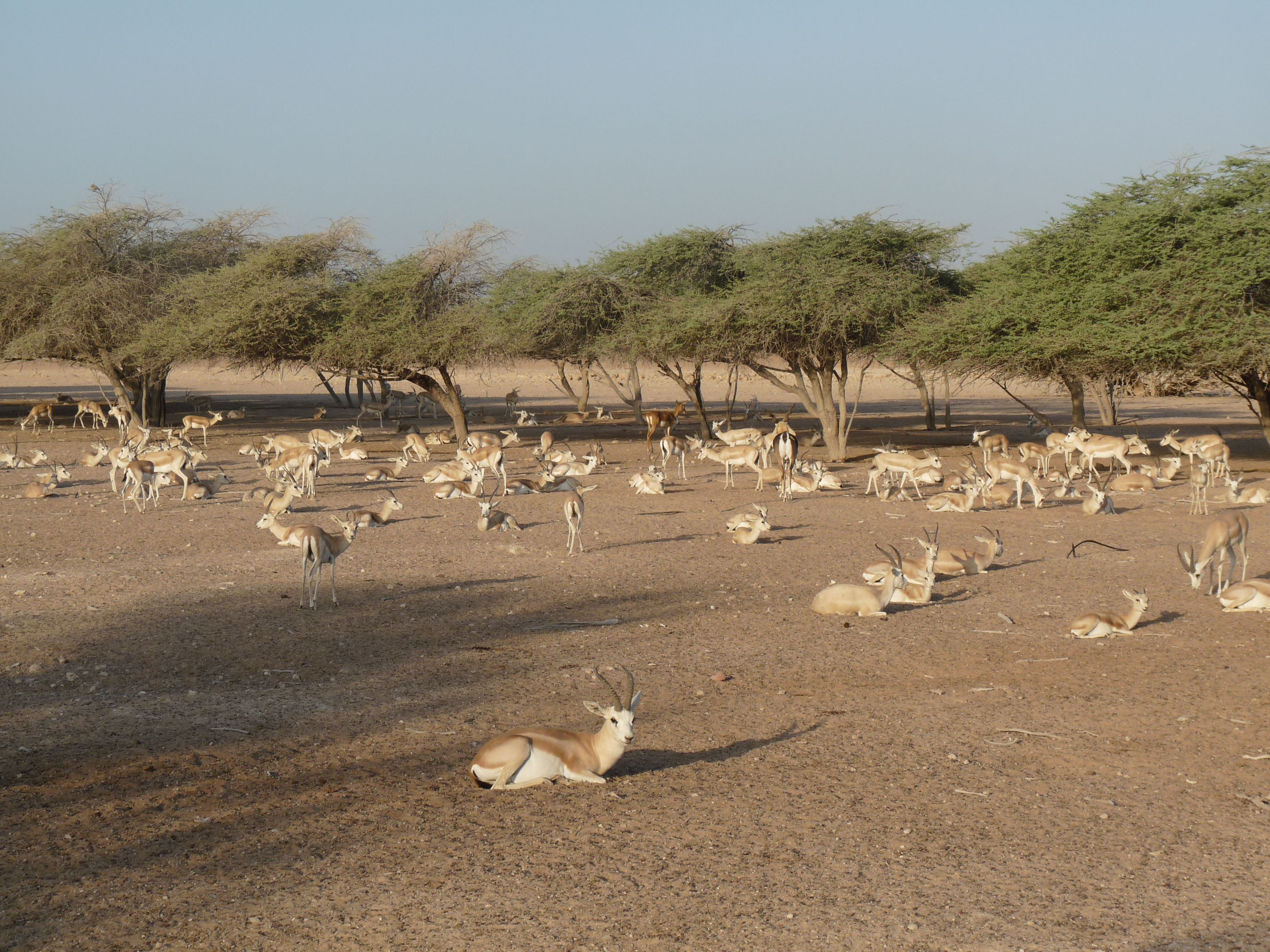 They make up around half of the island's animal population and the sand gazelle in particular thrives in their indigenous environment.
You'll also see Arabian Oryx, an animal that was once nearly extinct, but now thanks to the efforts of the park, merely vulnerable, and at times, released into the wild. Antelope, Indian spotted deer, and Barbary Sheep, the latter a gift to Sheikh Zayed from the King of Morocco, are also in abundance.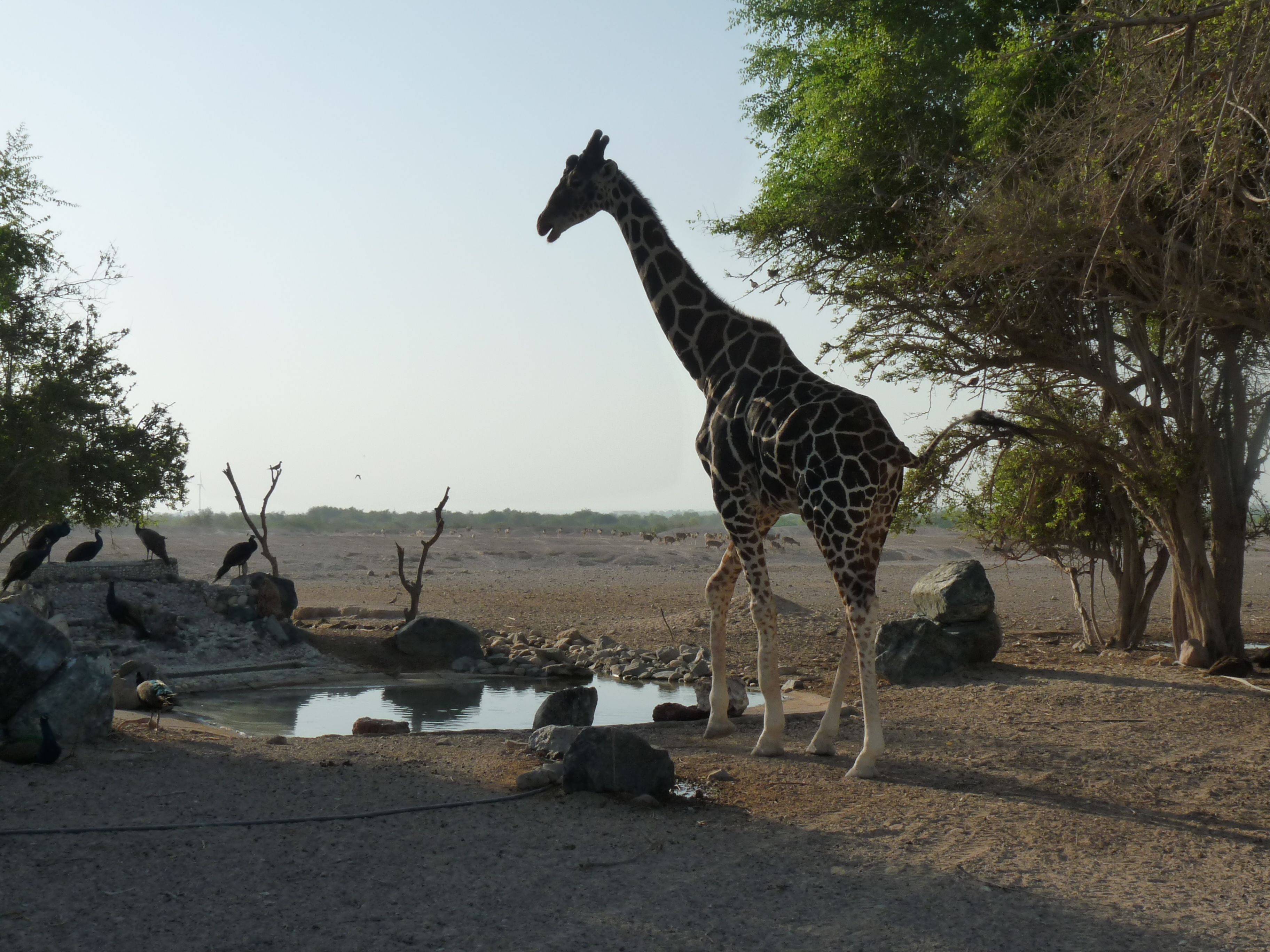 If you're lucky, you'll come across one or two of the park's 36 giraffes, perhaps relaxing at a watering hole. After seeing falcons, partridges and peacocks, the giraffes seem utterly vast, and it's quite a thrill being within metres of them.
Cheetahs are also an exciting find, although you're more likely to see them resting in the shade than racing around – especially as with speeds of up to 120km an hour, and 0-100km in 2.7 seconds, you'd be very unlikely to clock them if they were moving!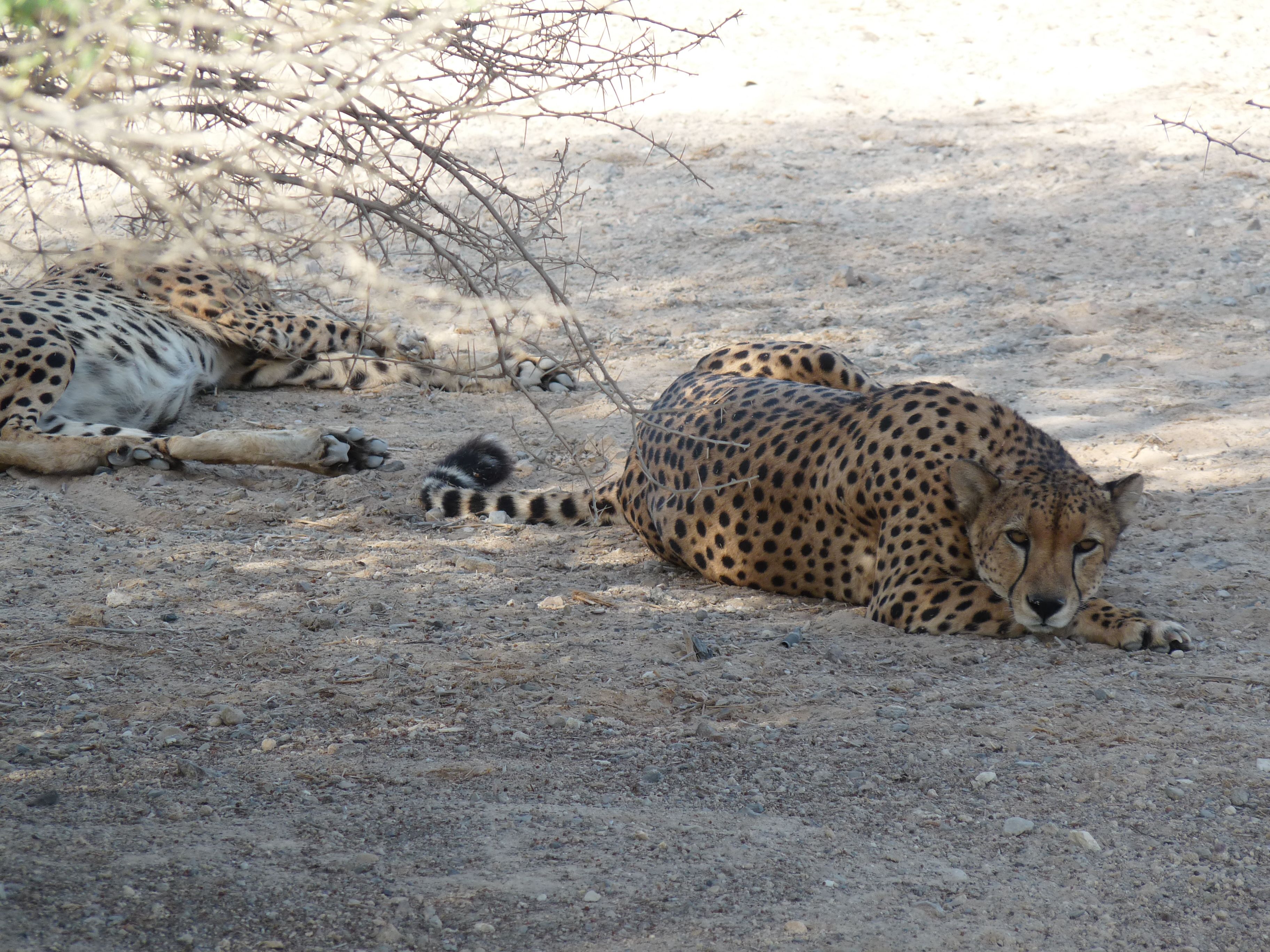 You'll stop a few times to take in the view (and get some photos). At one of the highest points in the island you'll see an ancient salt mine, and nearby hills shot through with gypsum and the purple of magnesium. There's a particularly tranquil spot next to a majilis still owned by the royal family (once used during negotiations to unite the Emirates) – a family of doves circles above as you look down on the scores of olive trees below.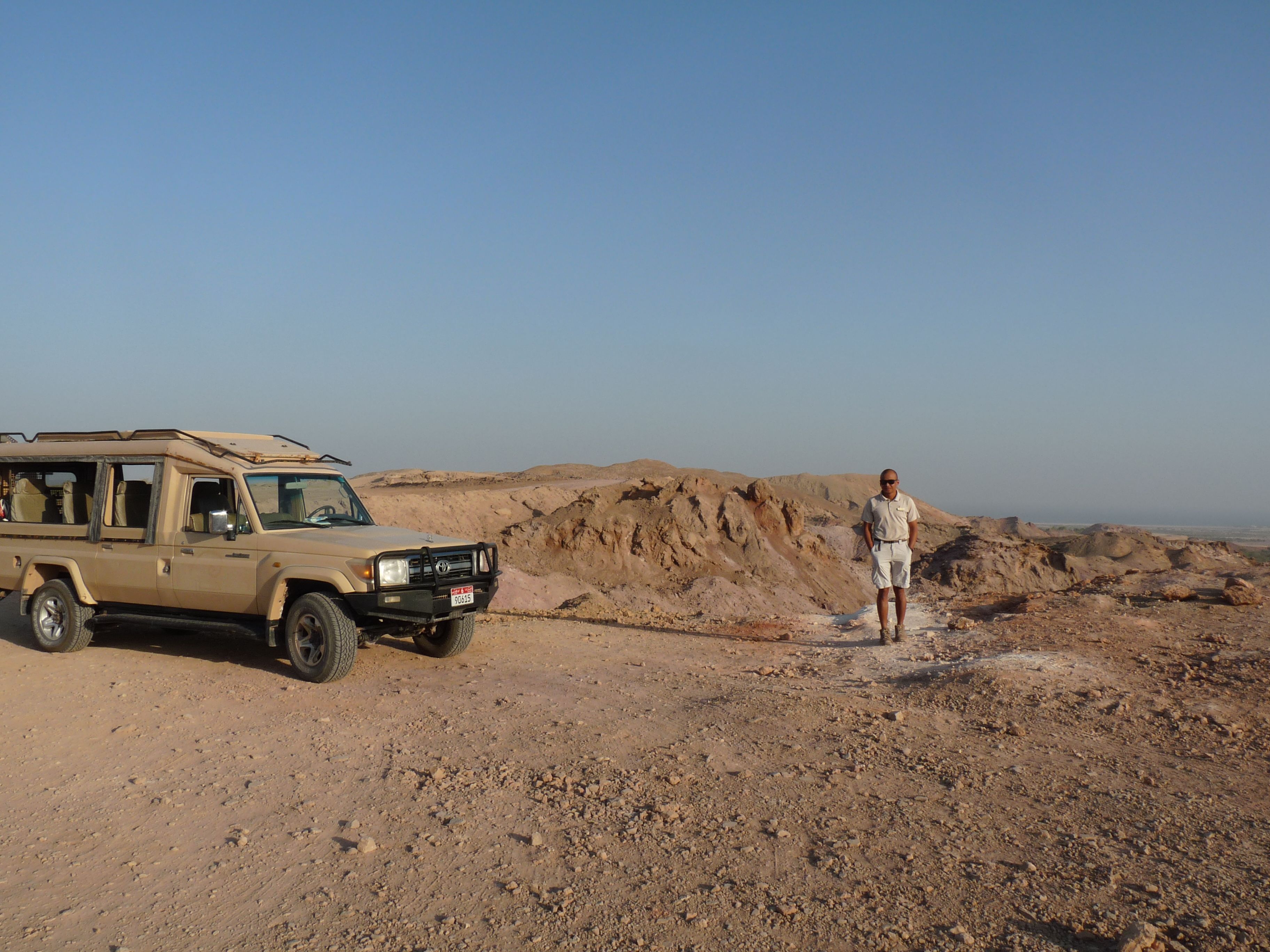 The drive offers, for the UAE, a rare chance to be in nature, albeit a nature that has had a helping human hand. In the early 70's, the 600-million-year old island was barren. 3 million trees have been planted, and a mangrove tree is planted for every guest that stays here: a reflection of a real dedication to sustainability.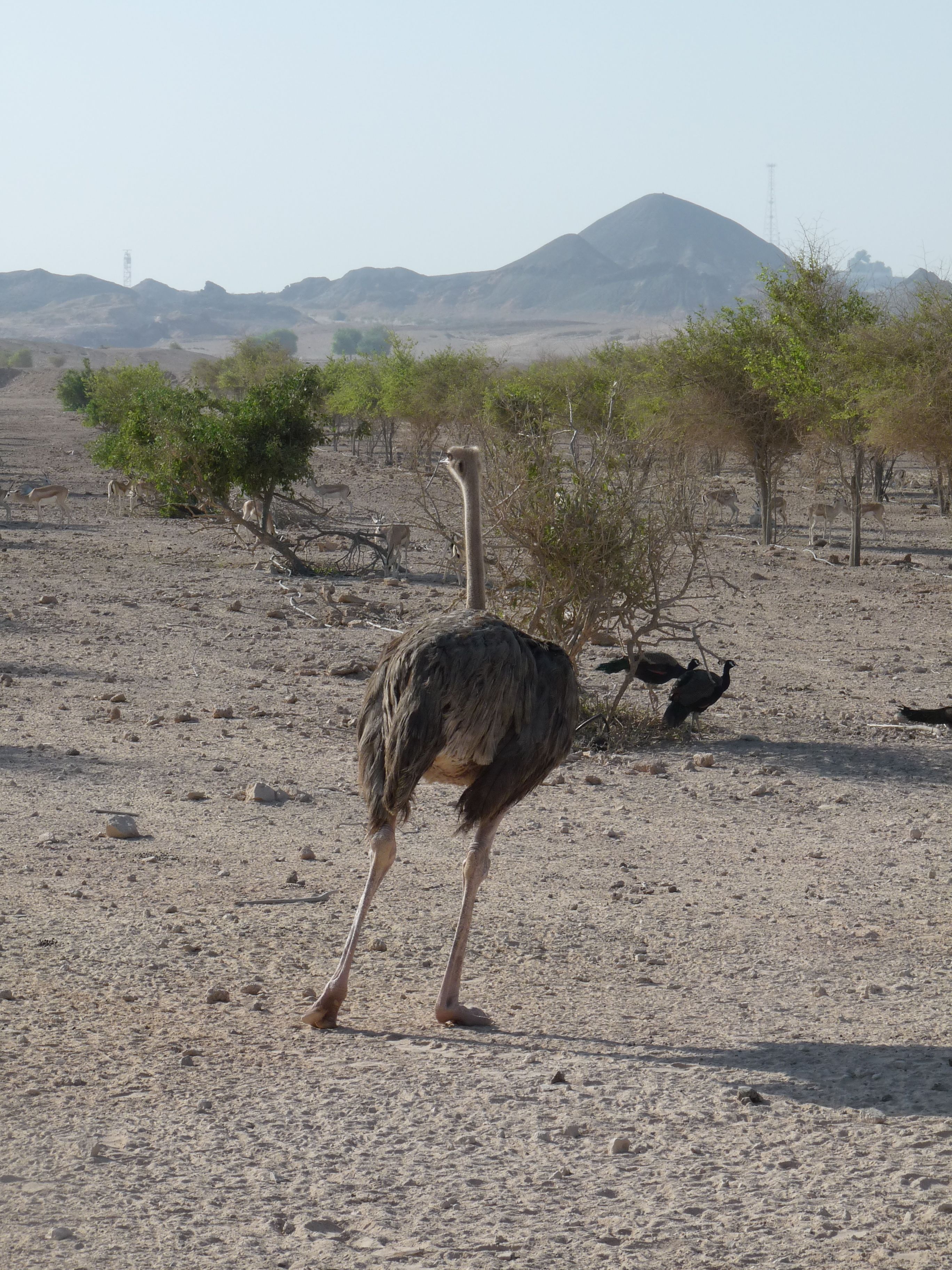 This is a memorable experience that is both entertaining and informative. You'll find peace in being close to nature – and excitement in meeting such a range of wild animals!
A brilliant way to start your day, and your holiday, on Sir Bani Yas Island.