Splendid five-star dining at the Shangri-la Hotel Qaryat Al Beri is tastefully offered to discerning guests at Bord Eau, one of Abu Dhabi's classiest French restaurants.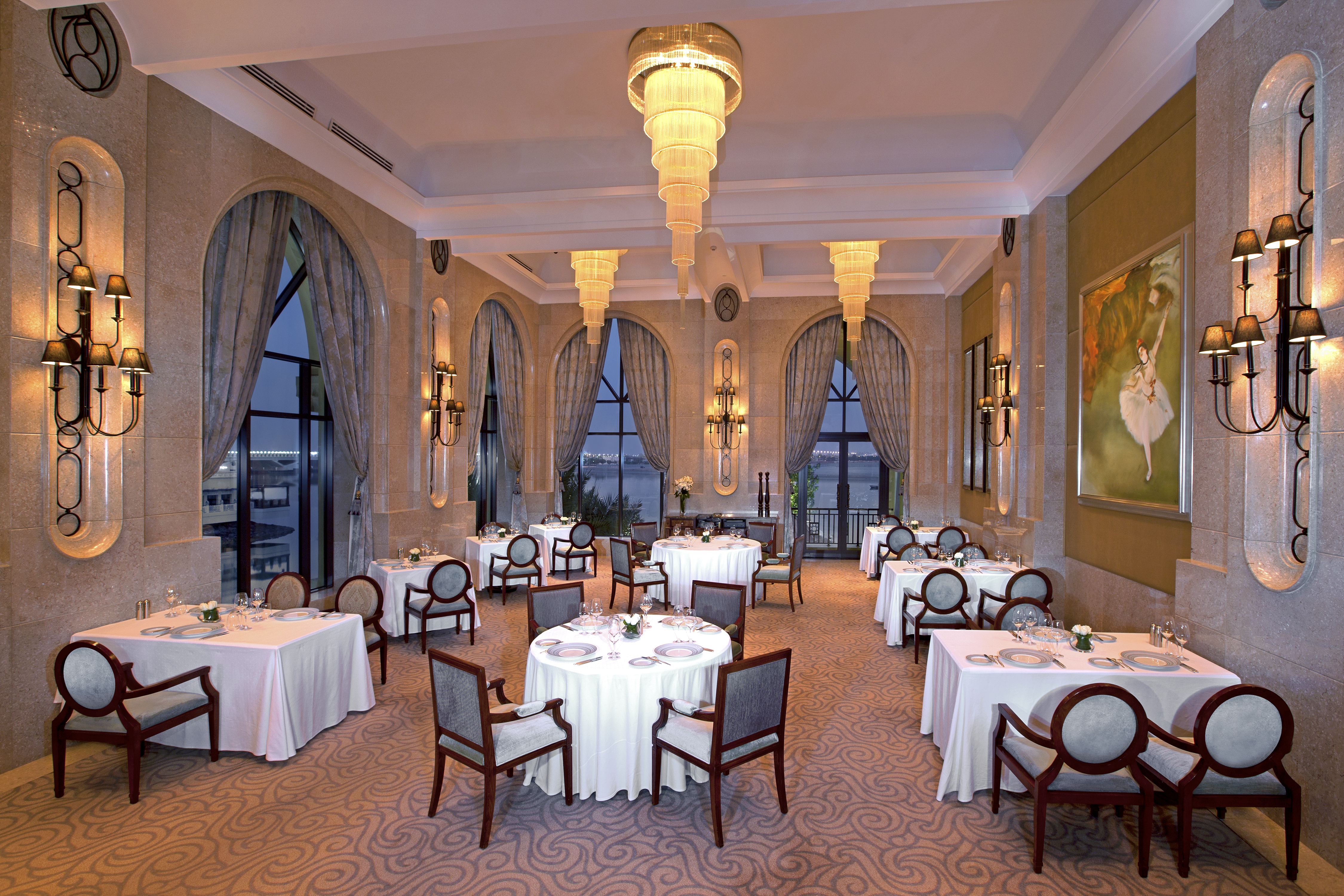 The dynamics go well beyond the exquisite dining hall, and the key point to the evening is the team partnership between a pair of Frenchmen – one gracing the front of the house with his generous personality (but passionately active also at the frying pan!), and the other creating culinary masterpieces in the kitchens (but also visiting your table in person to cook live!).
This human partnership crystallizes into a dining experience that even surpasses the magnificent location and premises, resulting in an ambience second to none. I am honoured to acknowledge Mr. Antoine, the manager, and Chef Jimmy – together they will take you on a journey of epicurean delight.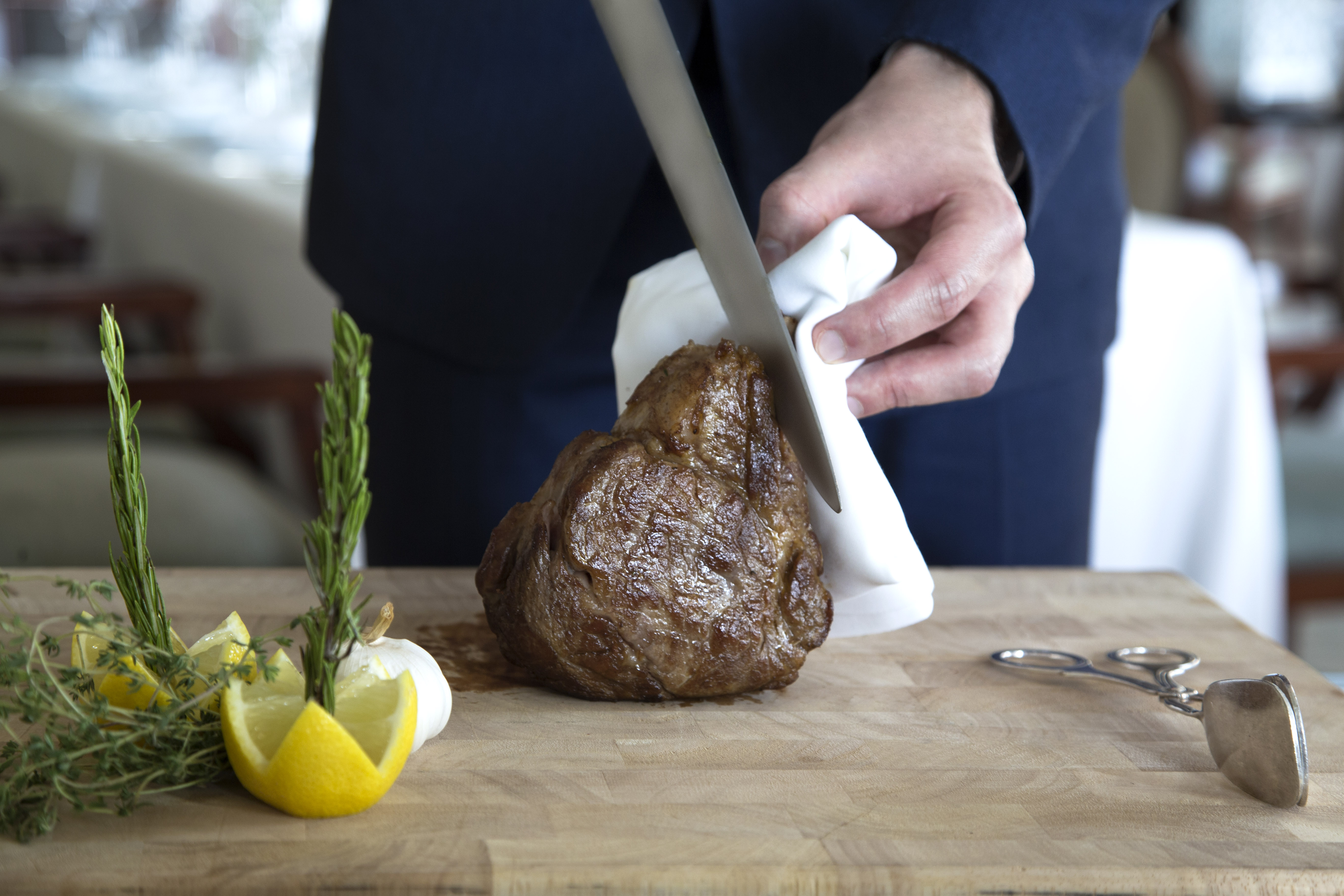 The food is simple. Simply marvelous.
Simple in the quality of ingredients, almost all flown in from France and certainly all from the Mediterranean.
Because such is the philosophy of Mediterranean cuisine: there is no need to cover the finest ingredients with aggressive sauces, violating the palate and overpowering the charming natural flavors.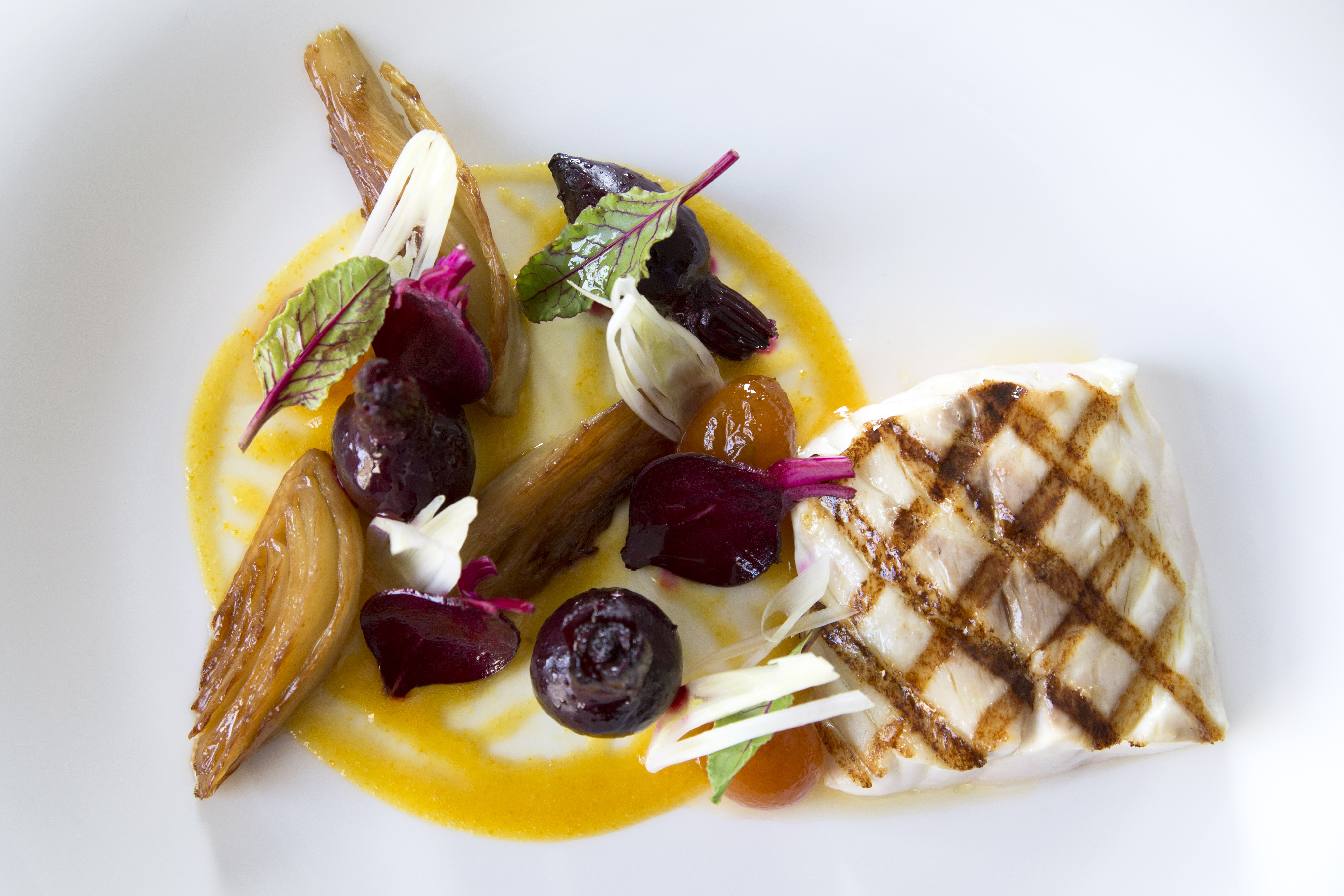 Simple even in the cooking methods; yet also beautifully presented on the plate.
A highlight of our visit was the live cooking of sea bass at our table – so simple, and so delicious!
The Chef himself pours a water-based concoction of lime, lemongrass, ginger, and who knows what other secrets directly onto hot stones, quickly adding the pure-white sea bass, and then covering it all with a transparent cover – the steaming process is visible, takes just a few minutes, the fragrance is delicate and appetizing, and the resulting fish arranged on a bed of Mediterranean vegetables is absolutely delightful!
The same goes for all other dishes – simple, yet fabulous in taste, textures, presentation and ultimately a delight on the palate.
And get used to them – the blind tasting menu is five courses!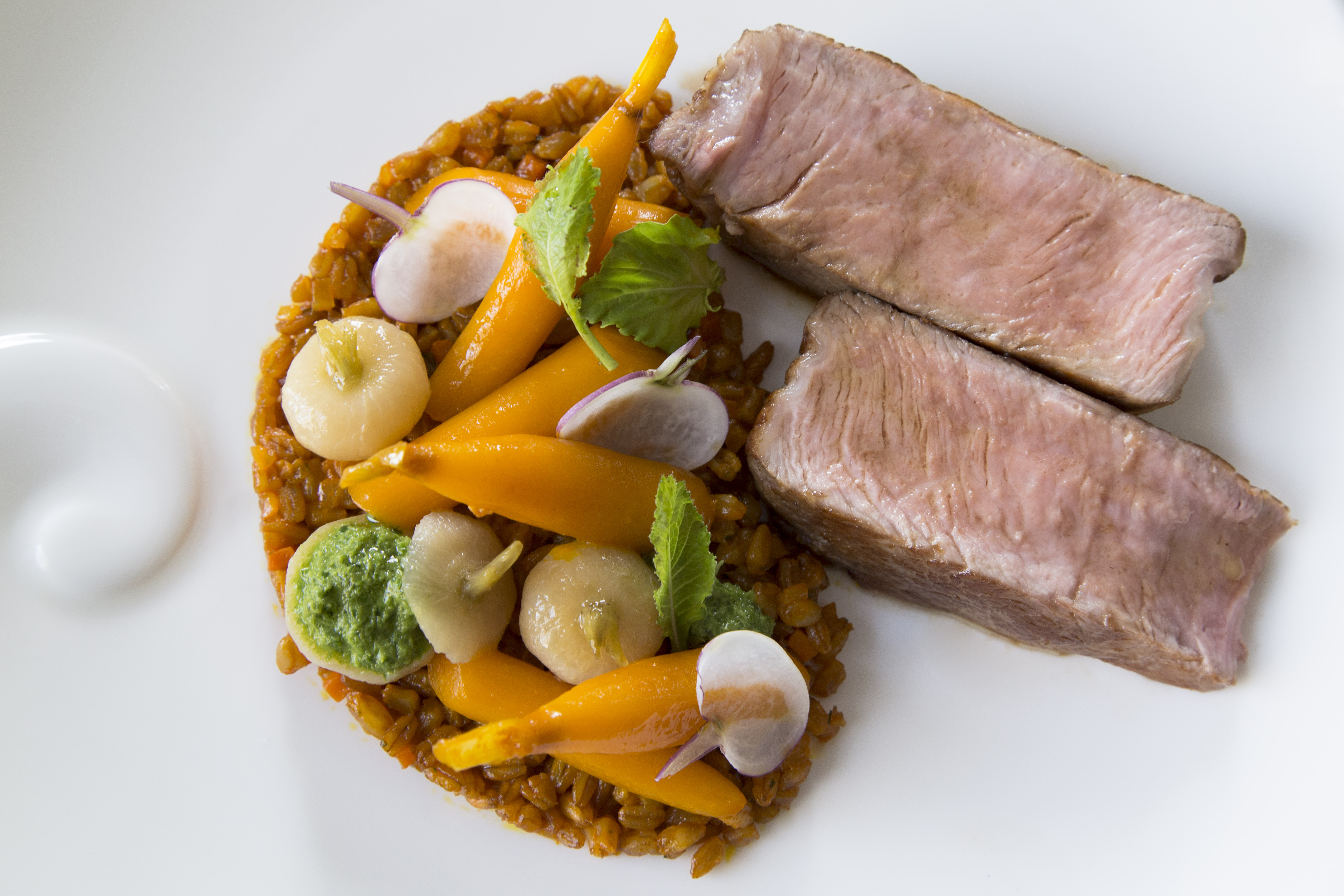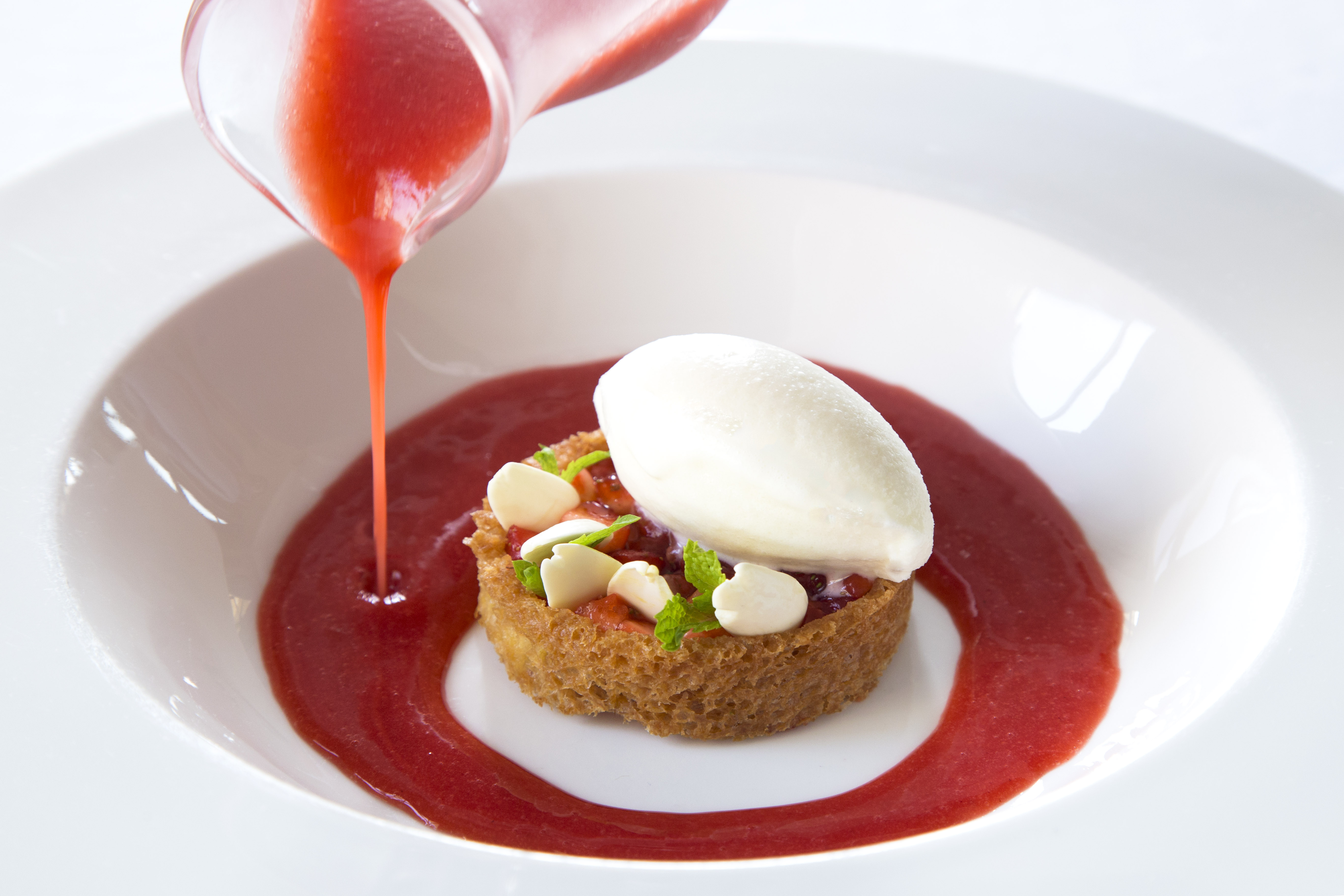 And ahead to the desserts!
Again, simple at Bord Eau becomes fantastic…
A ball of chocolate, centered on a lively plate; upon it is poured the most decadent molten chocolate you can ever imagine!
As the hot dark chocolate falls onto the lighter chocolate ball, it starts to melt, revealing the luscious caramel espuma/foam, pear balls and purée, toasted and crumbled hazelnut inside – the chocolate lava erupting from this volcano of a dish is ecstasy itself!
You ask the Chef, and he will probably say: "It is simply chocolate!"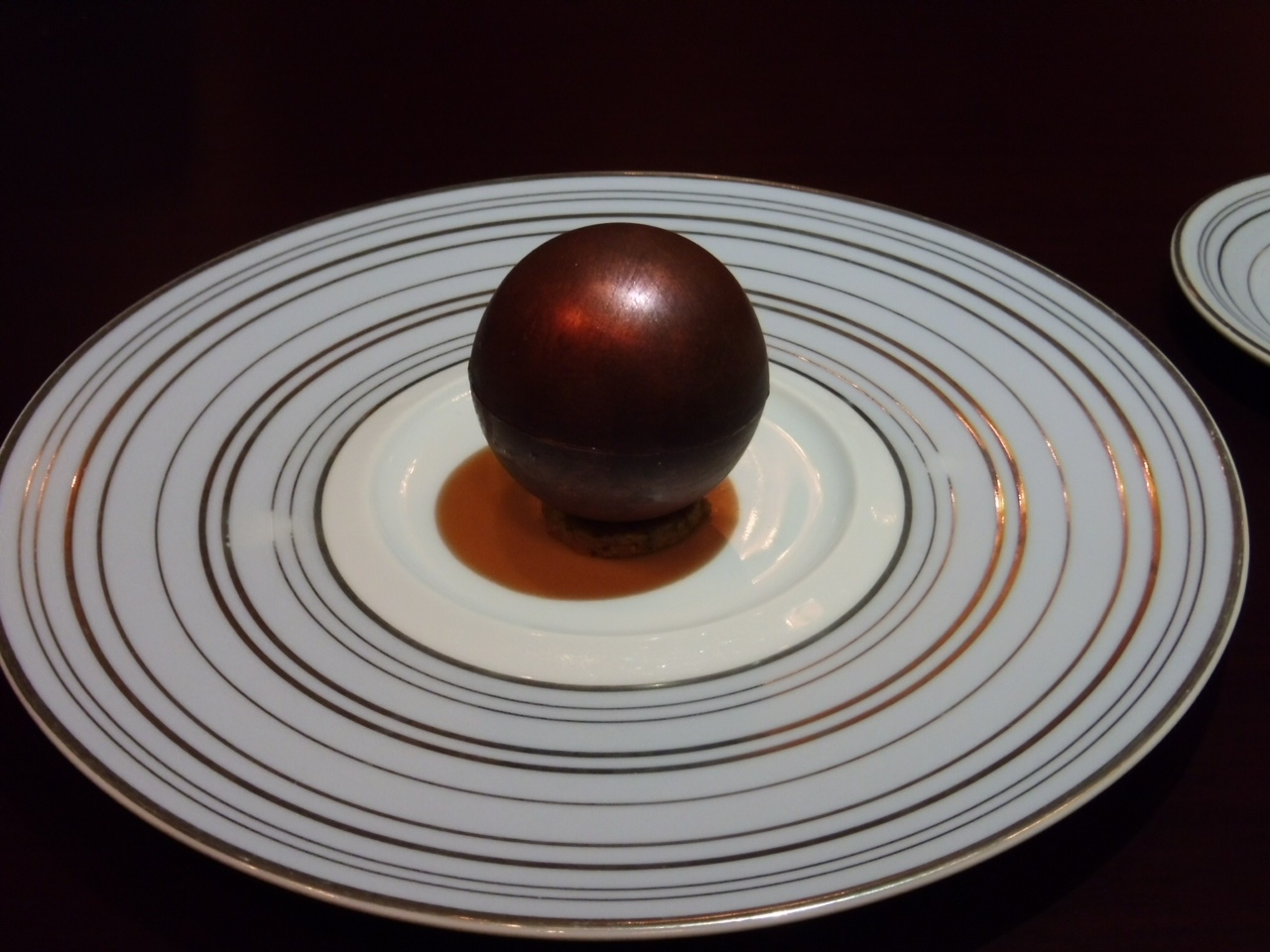 Besides the successful teamwork and applied philosophy underlying French Mediterranean cuisine, the location of Bord Eau is another highlight of the evening.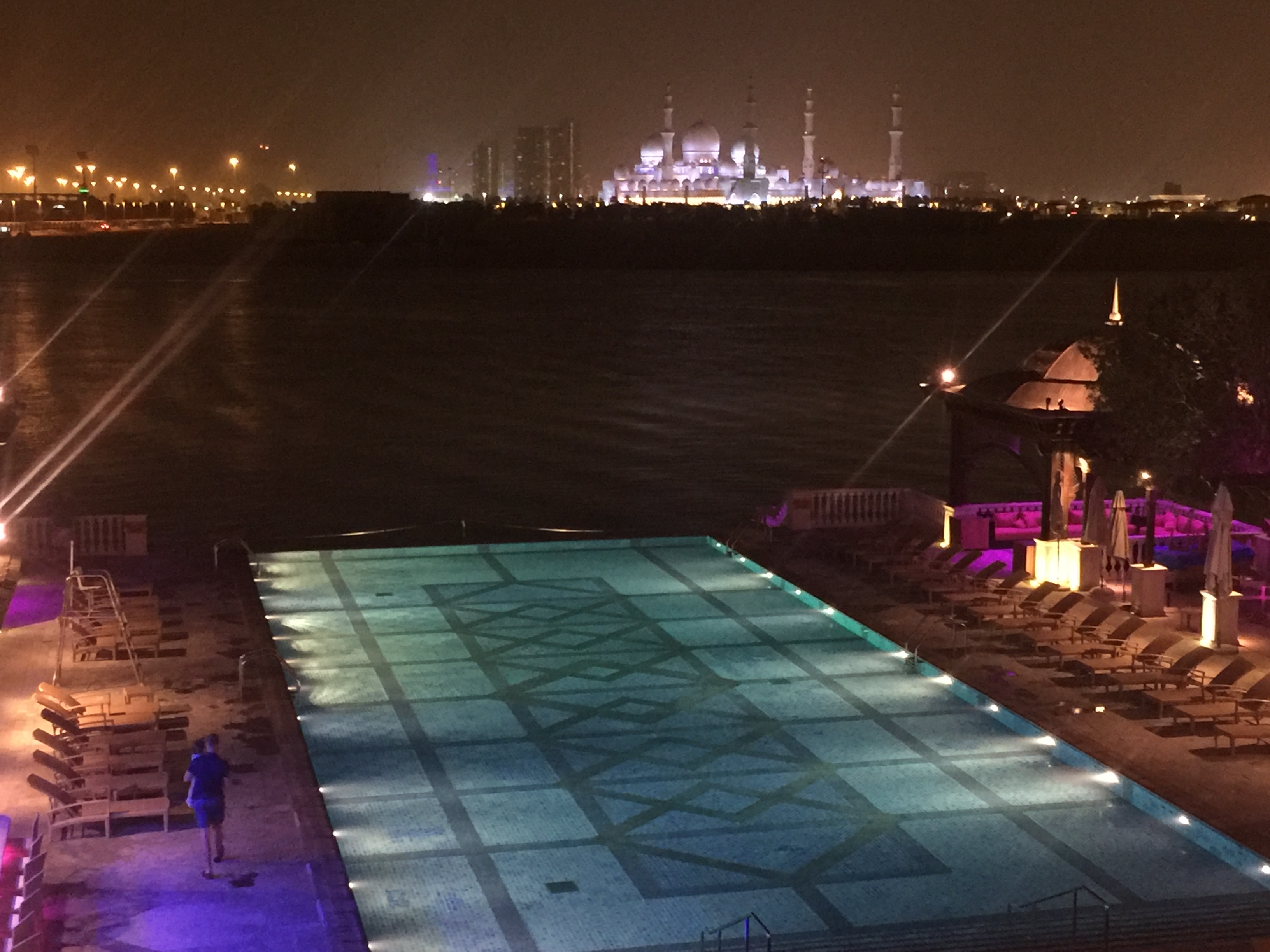 For fine-dining of the French variety, Bord Eau is Abu Dhabi's ambassador of France!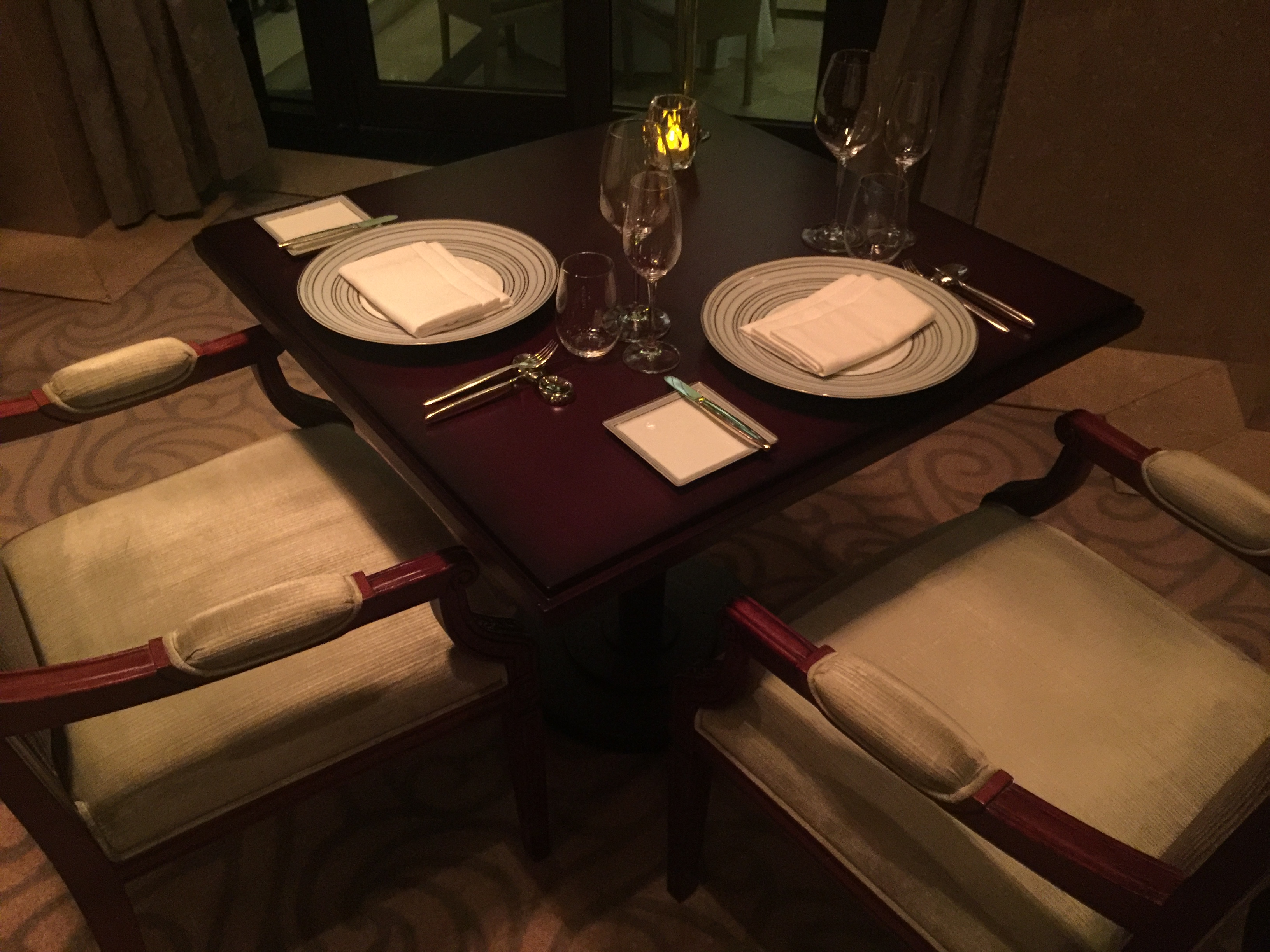 More information about Bord Eau.