Forget the weekend – focus on the workday lunch treat…
…not many exciting options, right?
Well, stage lights on, curtains up, presenting: The Business Lunch at Coya!
In three words: to die for!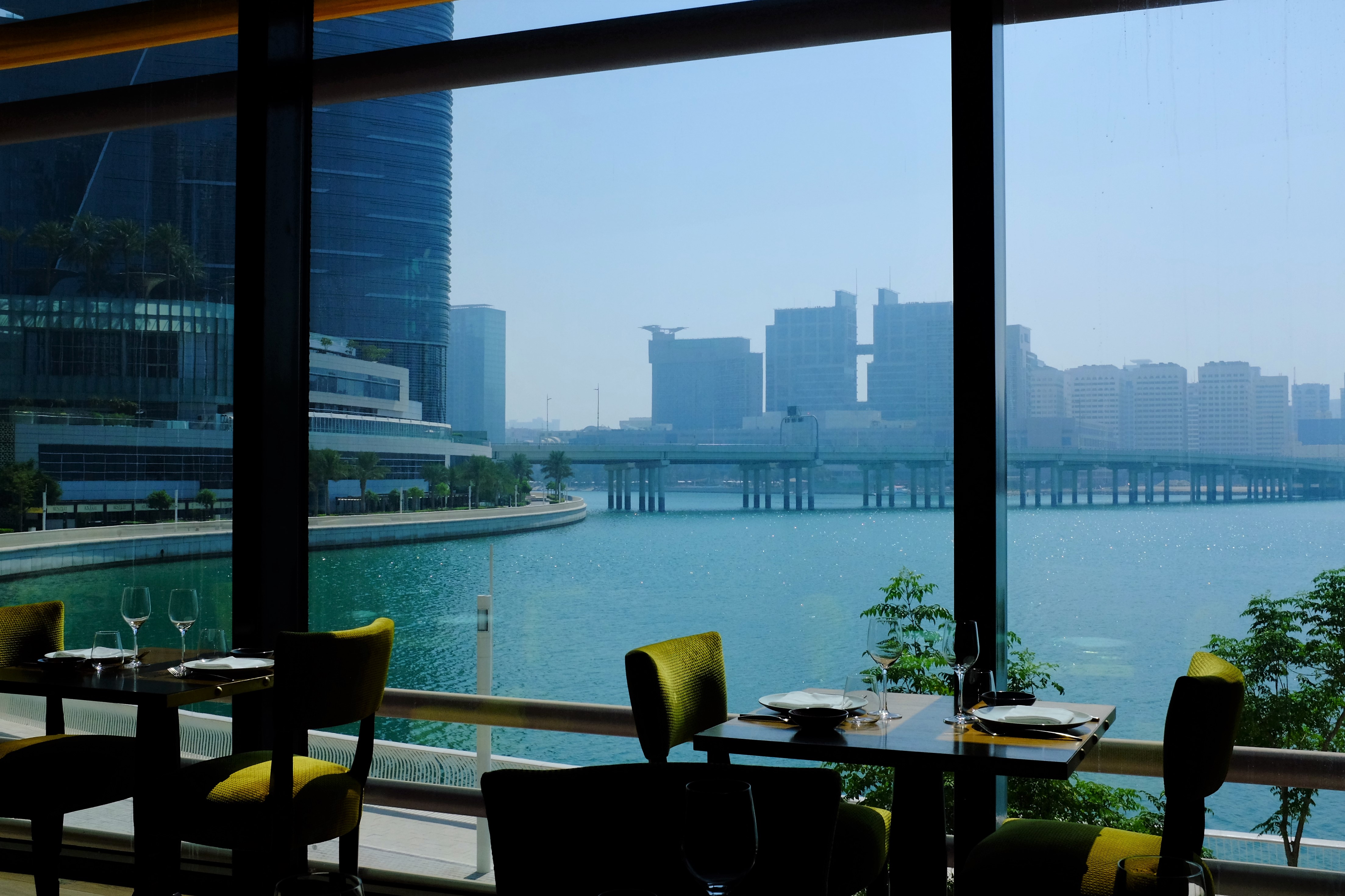 The location: Galleria on Maryah Island, nestled within the four Seasons… to die for, number one.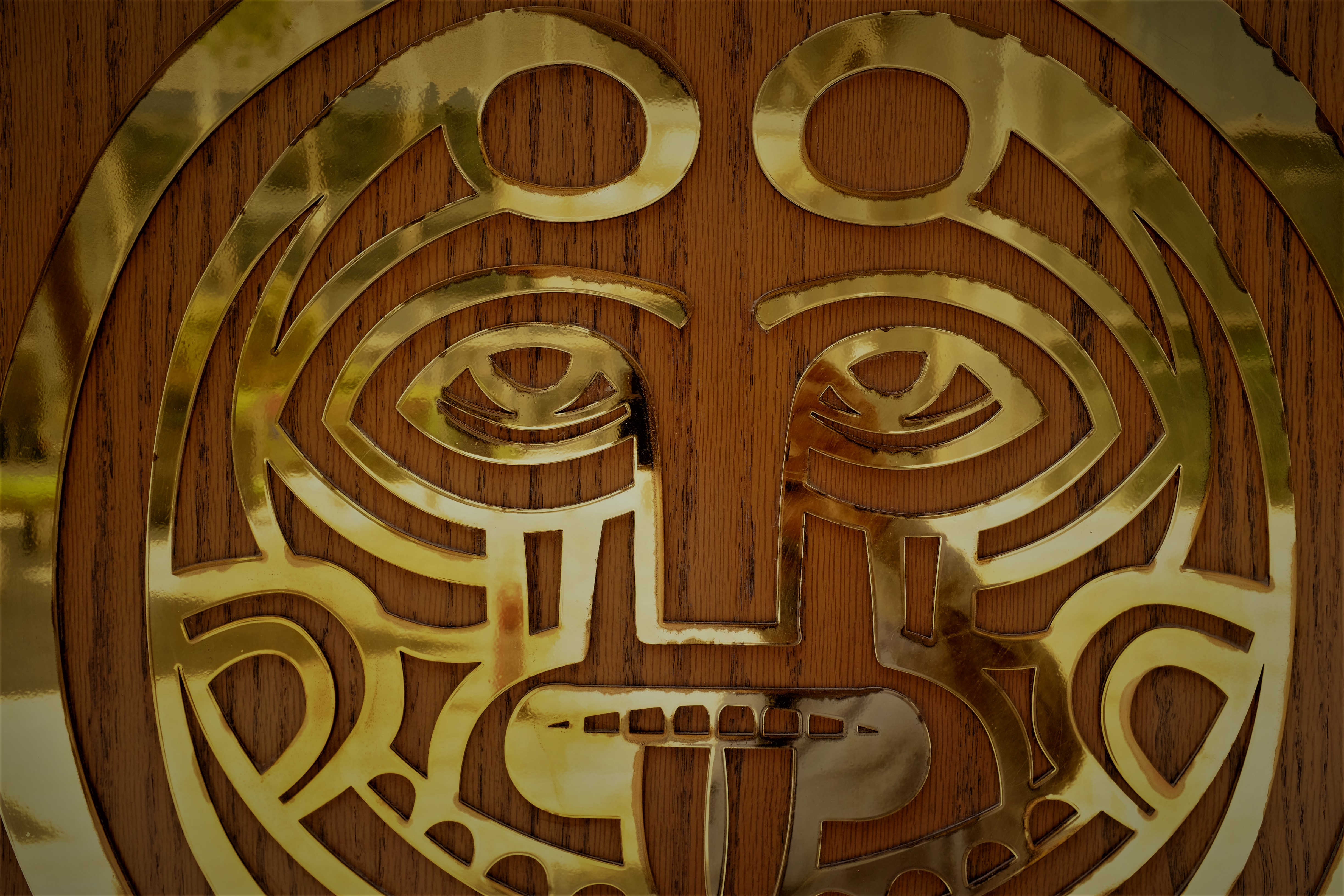 The decor: vibrant, chic, and at the same time splendidly elegant – to die for II.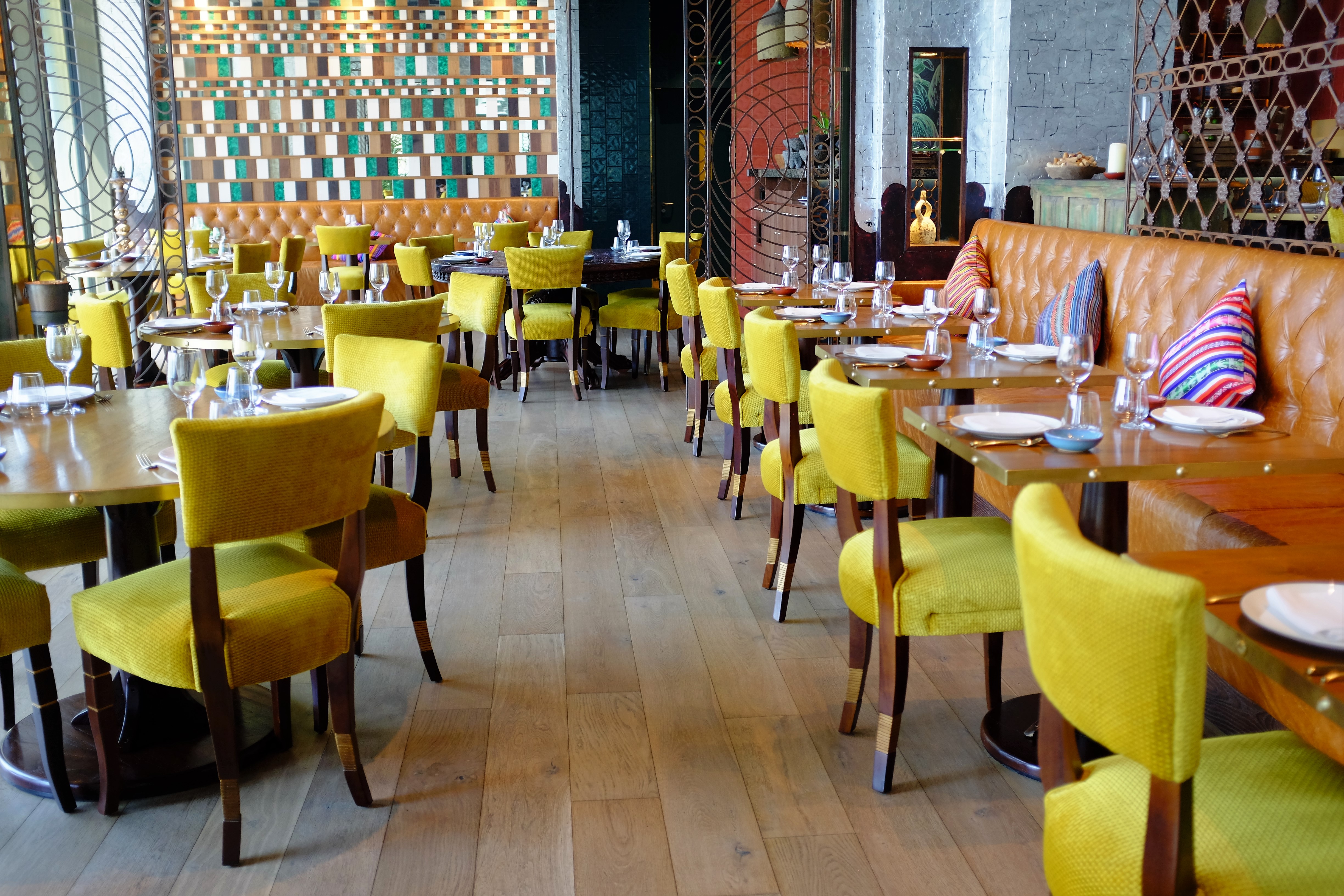 Now, I don't know what you're looking for in a Business Lunch.
Perhaps it's a fun nibble-chit-and-chat with colleagues; or maybe you're entertaining a high-profile client; or it could be time to seal the deal between two delegations – whatever it is, Coya has you covered.
Very cleverly, the various nooks and niches cater to different sorts of encounters. As an example, you may book a totally private room, with personal elevator access, and sterling service – heavy mahogany, cigar-room feel, extremely interesting accent pieces.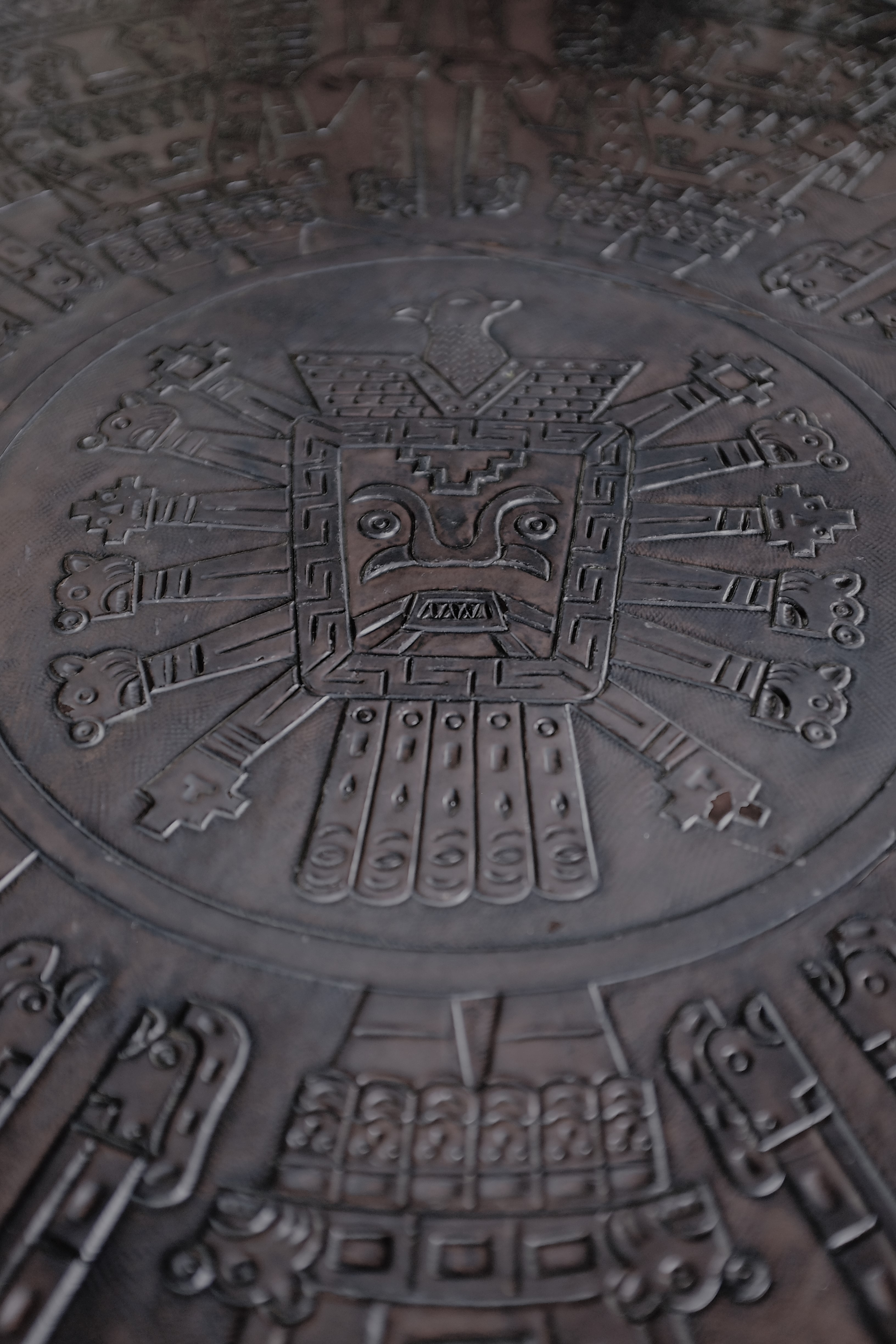 Or, you sit in a breezy tropical garden set-up…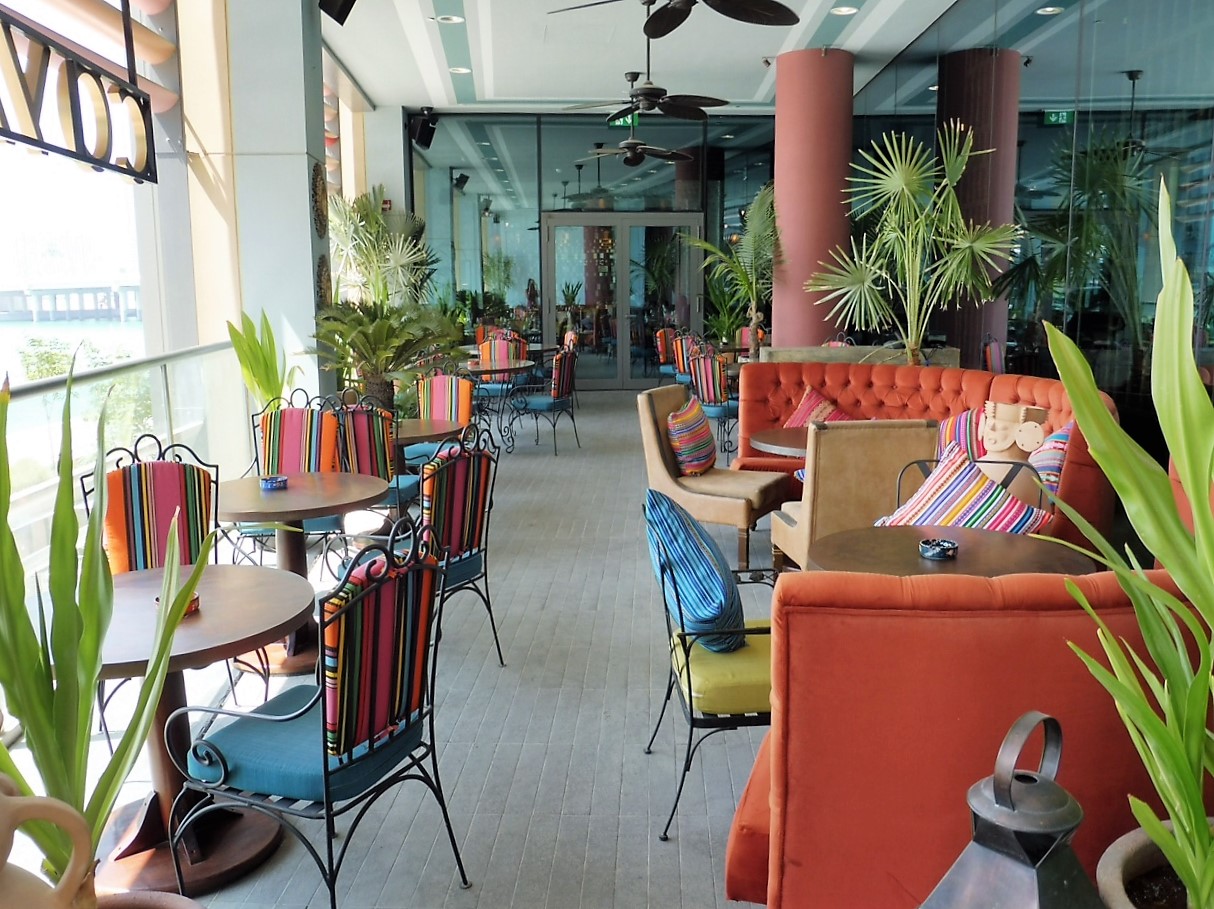 Or you huddle up close to the bar counter… or you choose the sea view terrace… or you opt for lounging in open spaces – a brilliant selection, the spaces are very cleverly utilized in your favor: to die for more.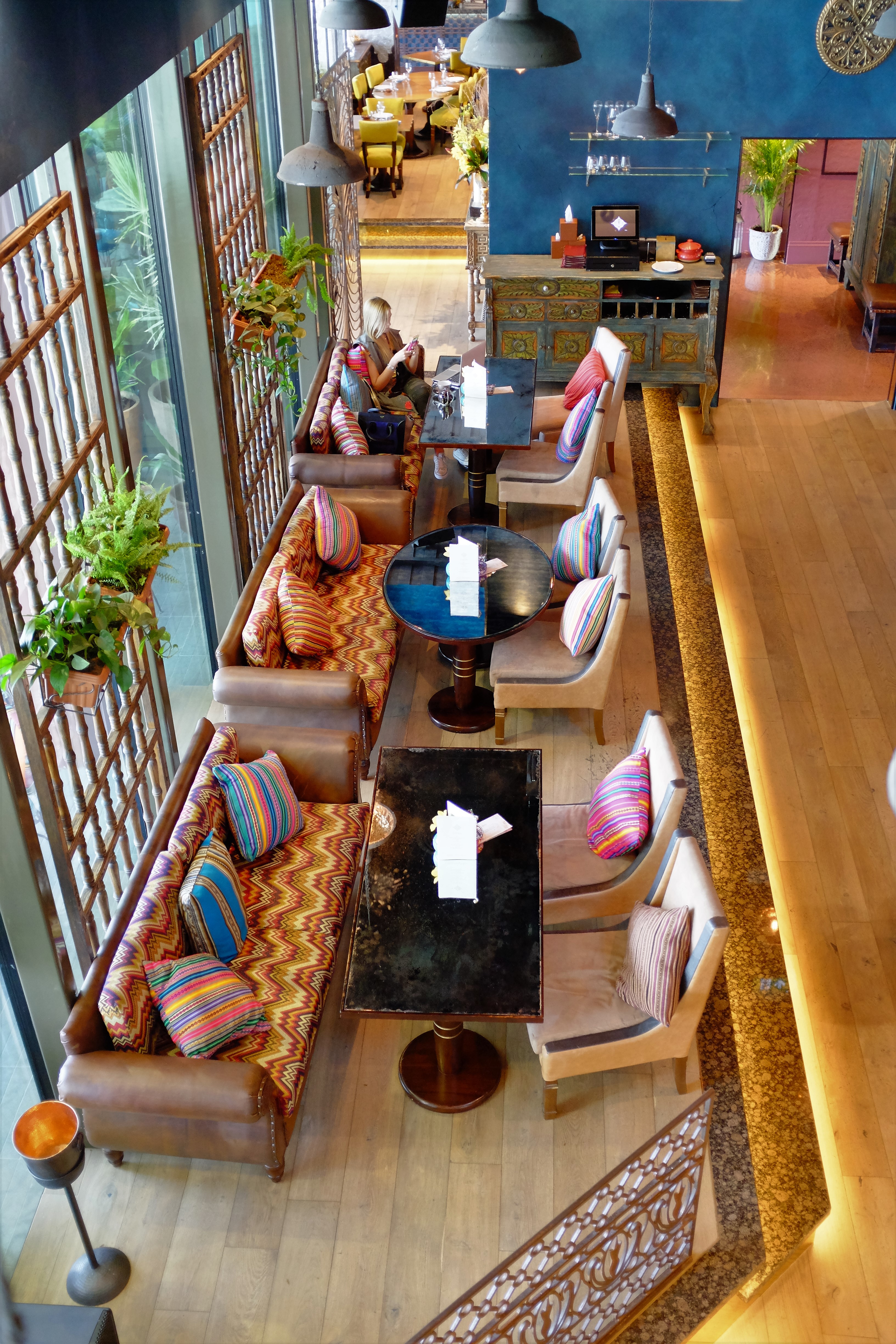 The cuisine: exotic Peruvian fusion!
If that doesn't make you keel over in ecstasy, nothing will!
Seriously to die for!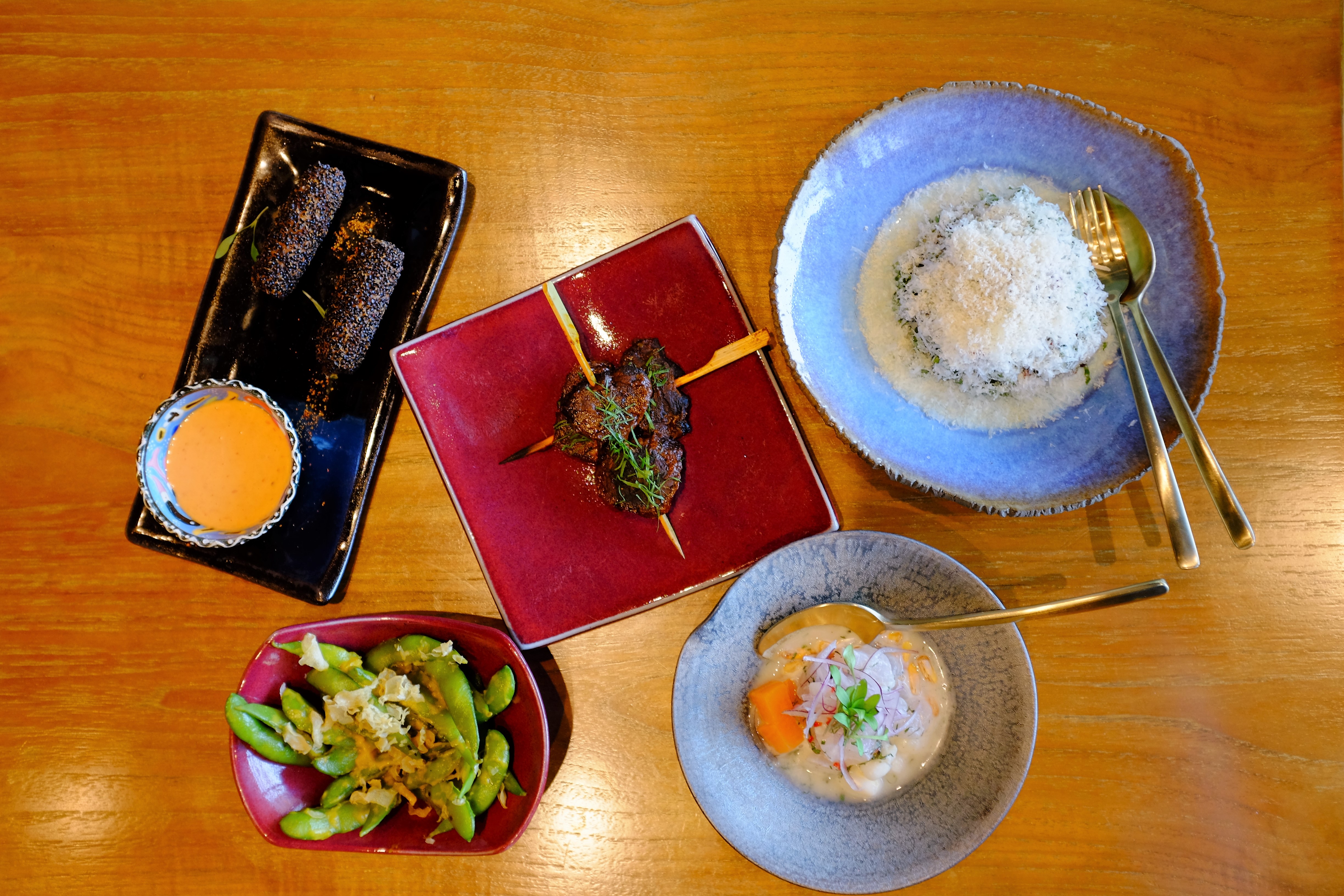 And I'm not talking just 'exotic fusion' for the buzz that word combination invokes – I'm saying that Coya will absolutely delight your and yours' palates with a fine-dining set lunch that is an epic taste journey.
And all during your lunch break.
To die for, I've now forgotten how many reincarnations we've already been through!
The preparation of the choice ingredients was perfect.
See for yourself: below, a simple mocktail – dramatic in presentation, sensational in taste!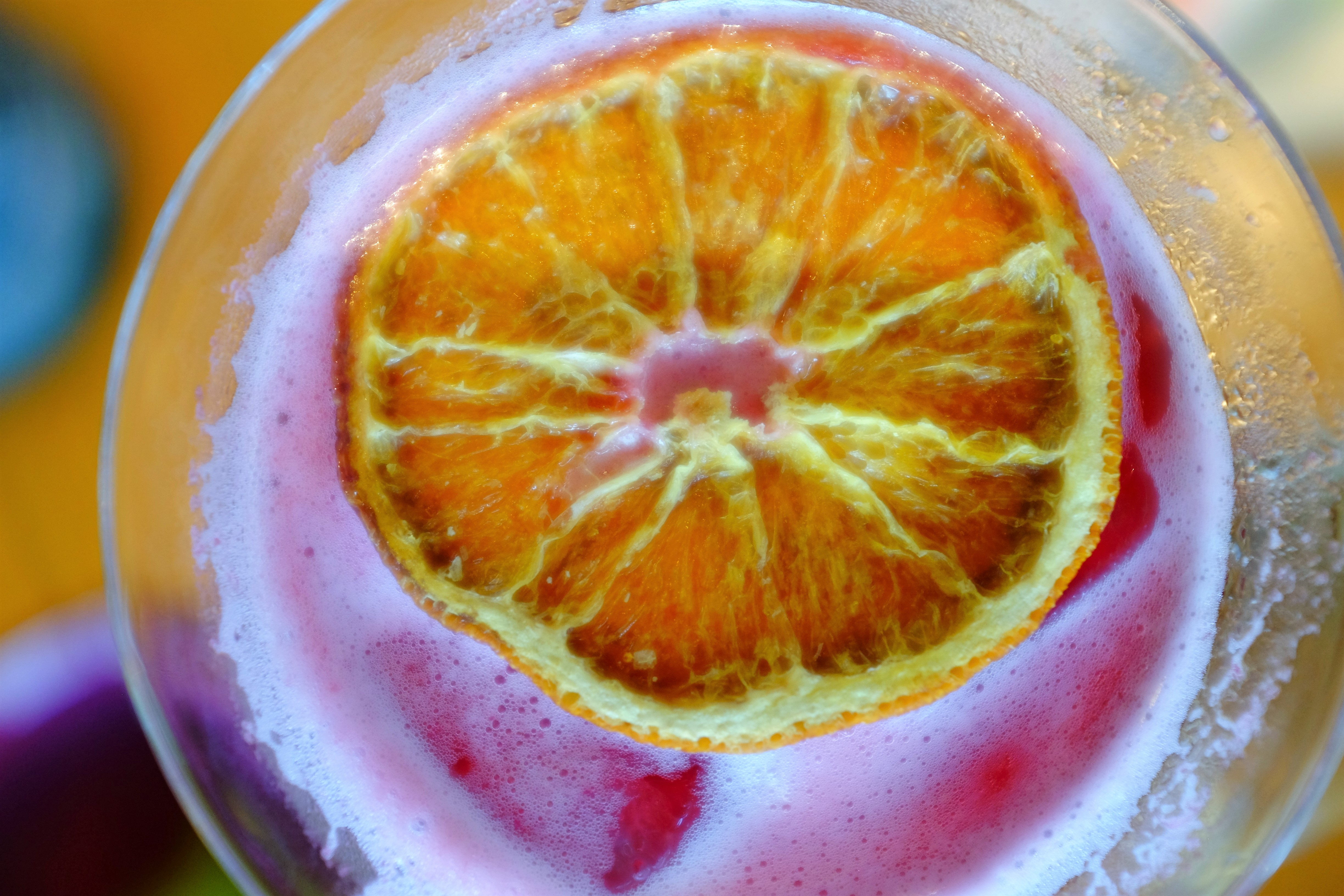 Ceviche…sashimi, please move over; thank you for your service, you've been great, loved you, but it's now Ceviche that is the new world champion of raw fish…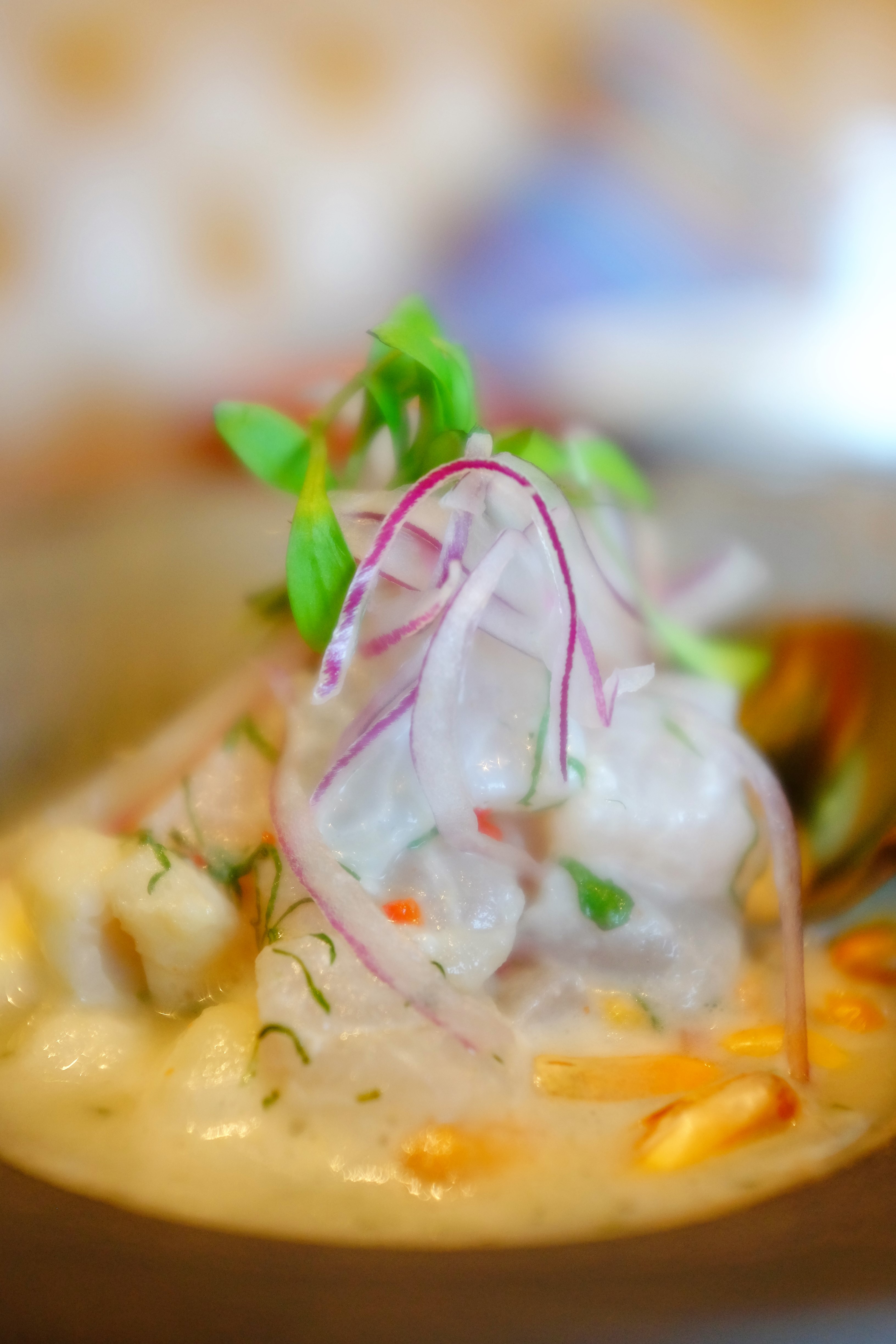 At Coya, served with native Peruvian corn, a wickedly tangy lime and chili sauce, and very delicately garnished – the flavors…yes, to die for!
The dishes are served at your table as a personal buffet of tasty morsels, especially when Business Lunch menus are combined among several people; and the different fragrances and textures playfully combine and contrast, bouncing off each other, making the dining experience really a work of contemporary culinary art.
Below, portobello mushrooms: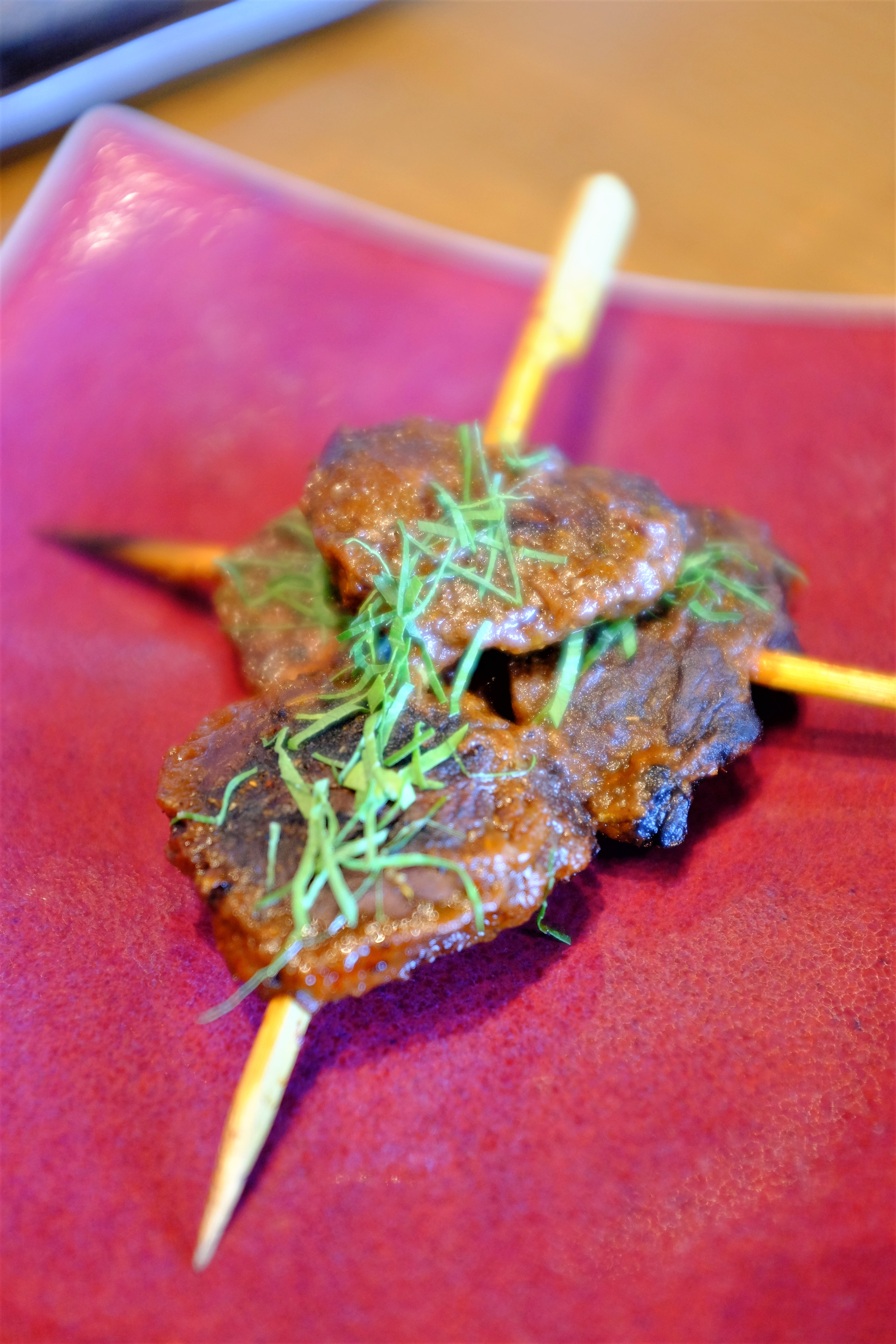 And for the main course, I tasted what I will declare was one of the tastiest sirloin steaks ever! Marinated and/or drizzled with a phenomenal concoction based on star anise, and who knows what other ancient Mayan magical ingredients – chapeau to the Chef!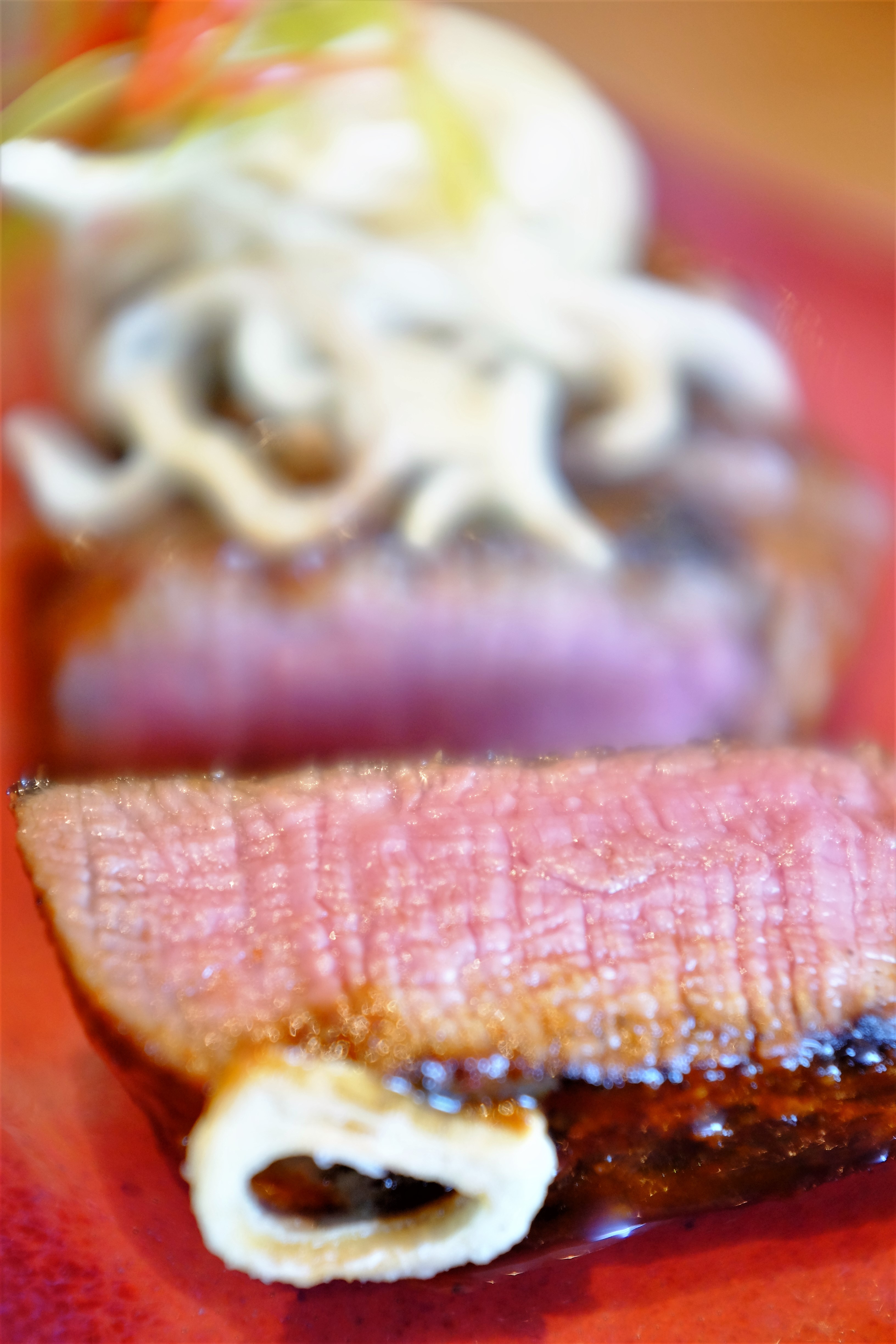 Besides the Chef, there is another force operating behind the scenes, and he is the one responsible for the ethos of the entire place, the spirit that sustains and presents the Coya experience to its esteemed guests, and this is the GM himself, Stefano Pizzini – like a mad-genius orchestra director, he places the various instruments and fine-tunes the sounds, masterfully coordinating the decor, creating the ambiance, encouraging the staff, bringing out the best from the kitchen.
I've pressed on the "to die for" theme because it is seriously that good, and he is the leader of the team responsible for this masterpiece of a restaurant.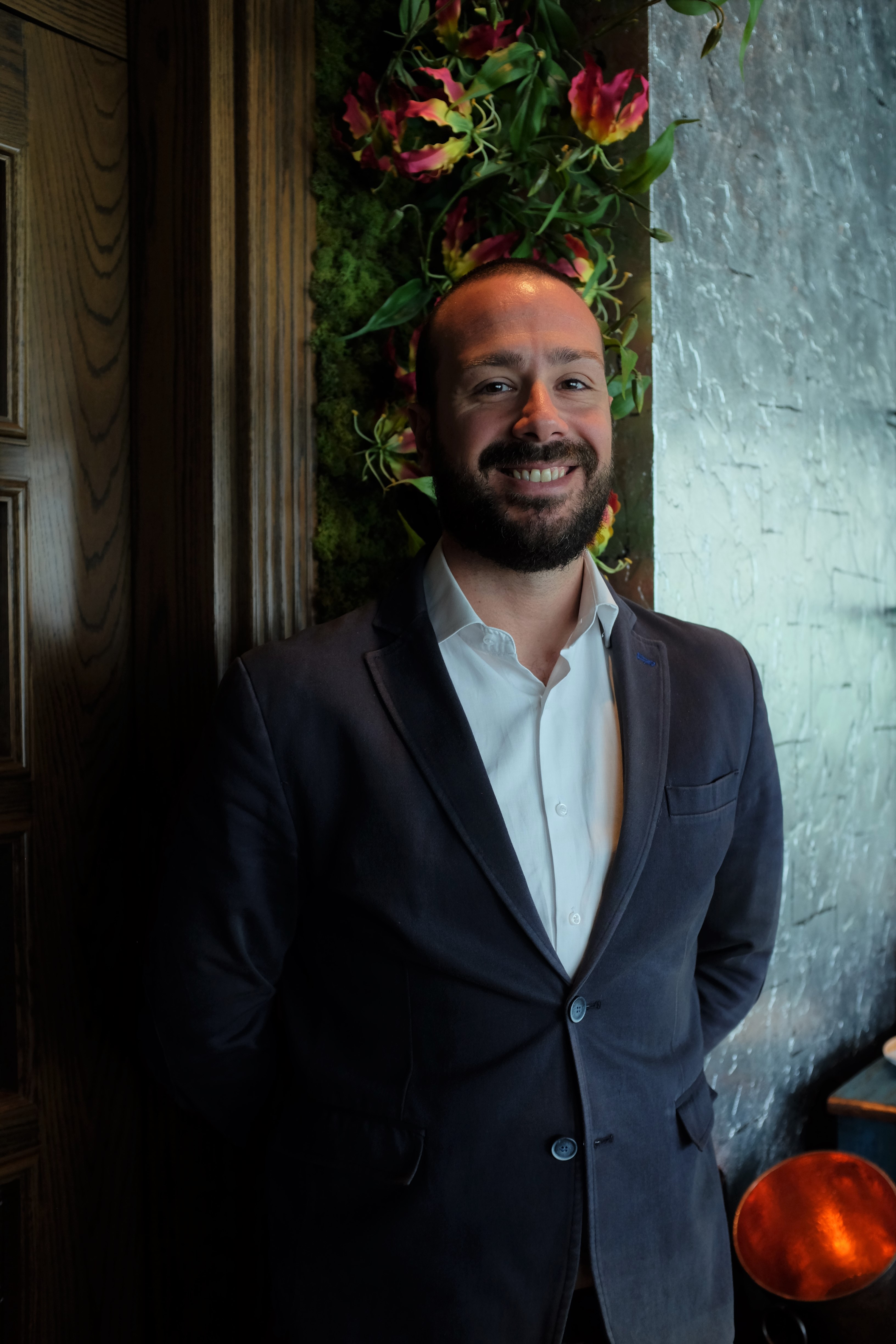 Overall, a Business Lunch that is… yes, you already know! To di,,,,, But, wait!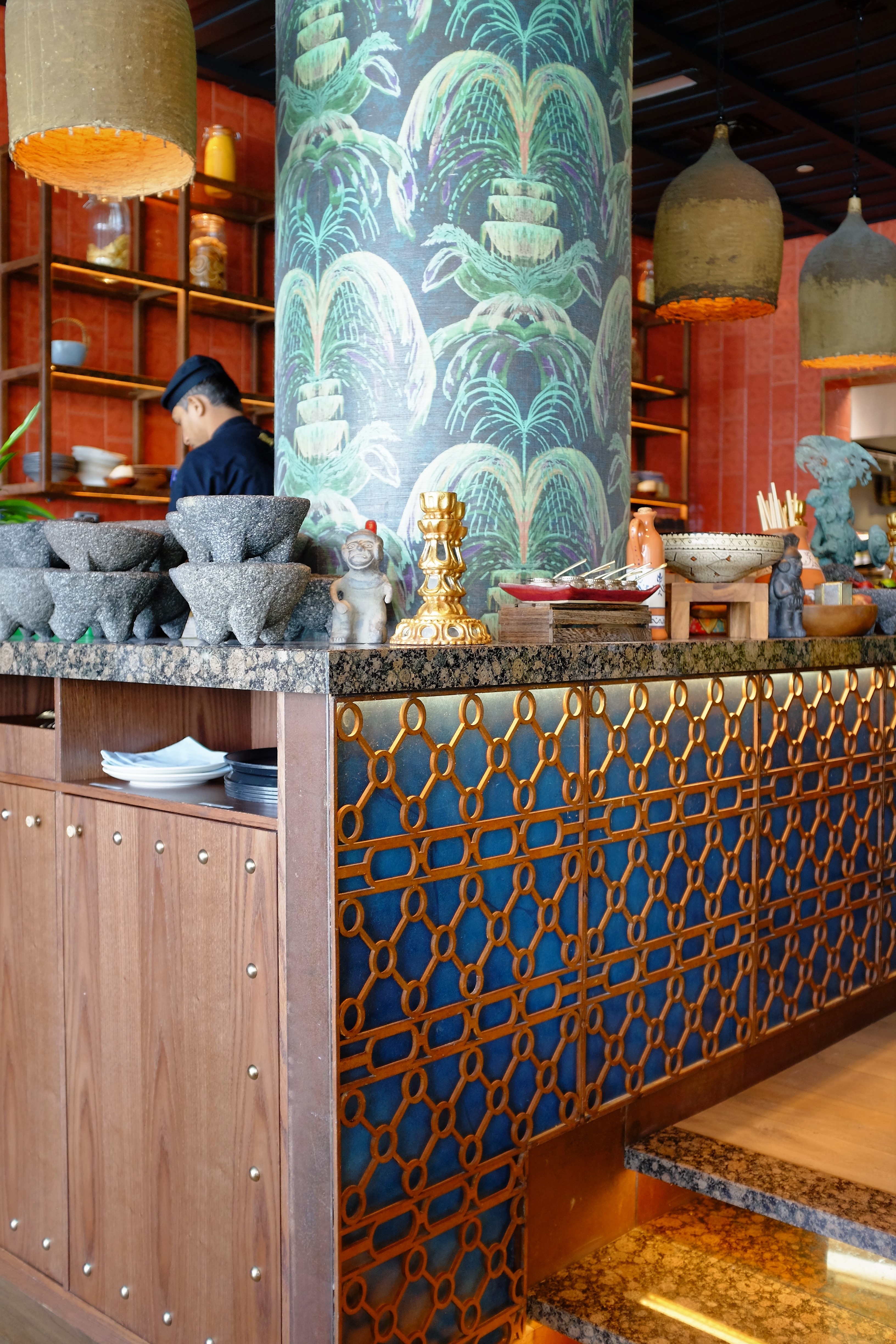 Let us flip this, and celebrate: lunch at Coya is absolutely to live for!
Without any hesitation, one of Abu Dhabi's best weekday lunches.