"That was really fantastic!"
This was repeated several times at the end of the meal at Biryani Pot… incredulously…in complete surprise…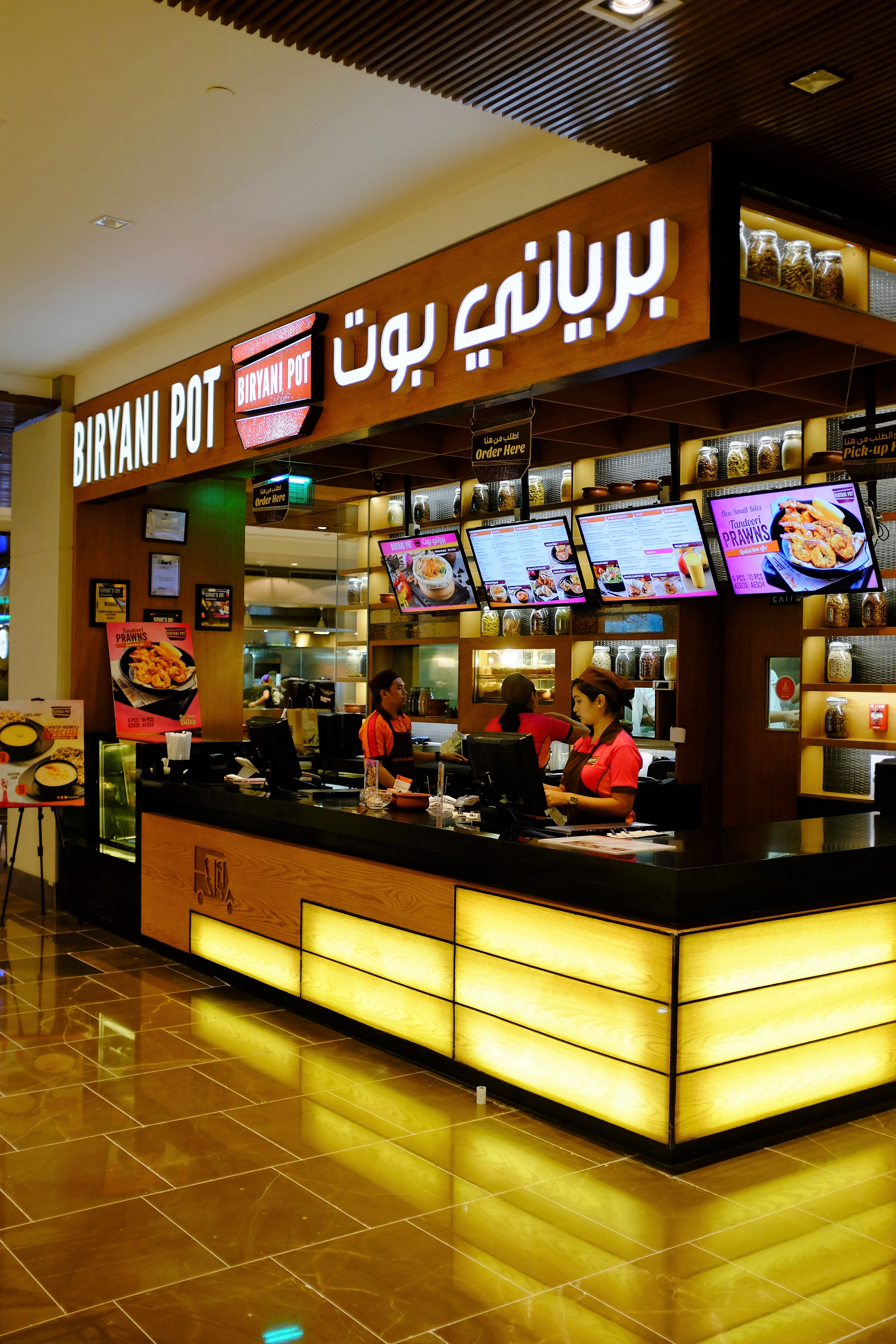 …because, after all, who would expect a food court restaurant to serve such an amazing meal???
One must admit, however, that it is a very fancy food court!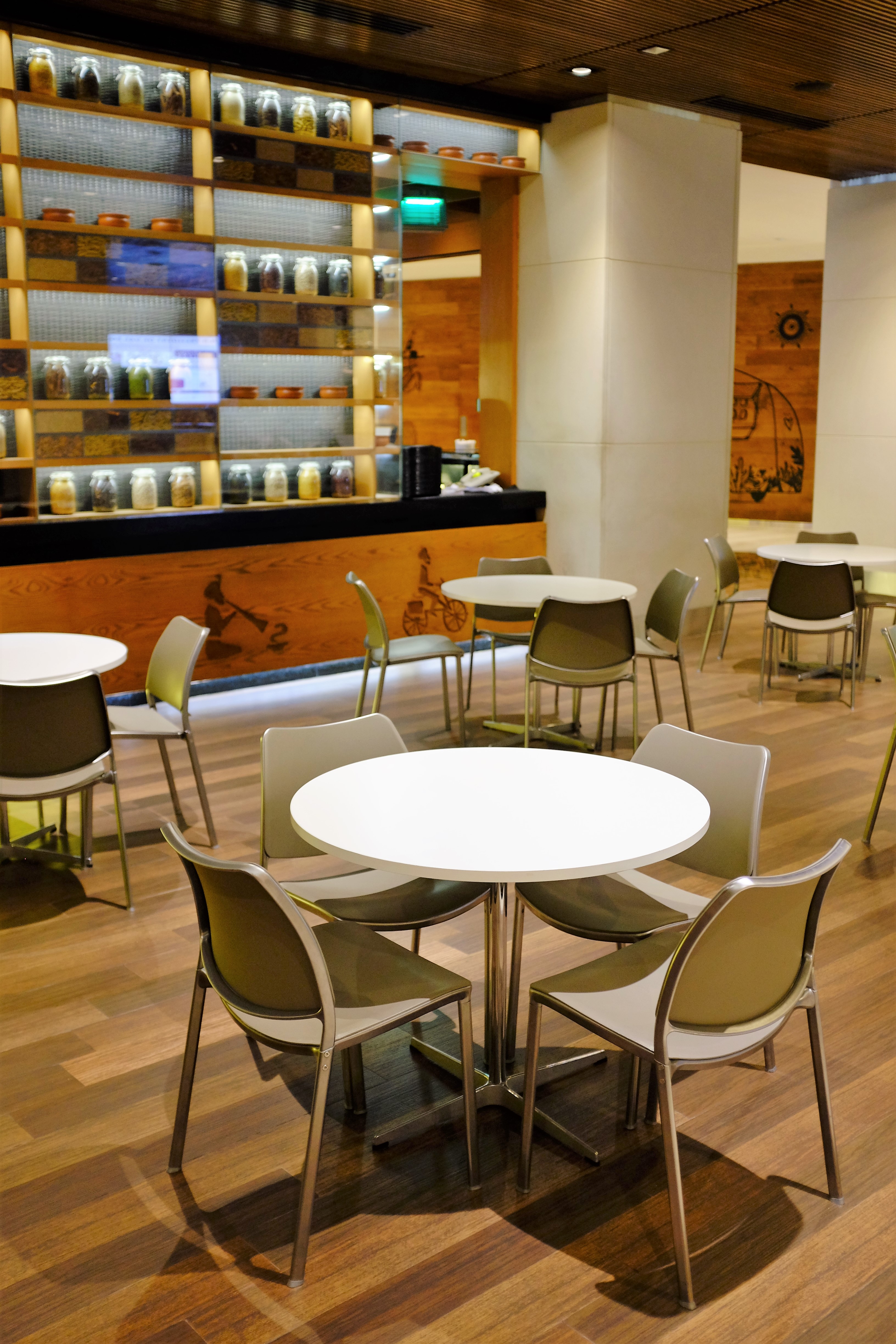 Probably one of the most upscale in the world, hosted at The Galleria on Maryah Island in Abu Dhabi.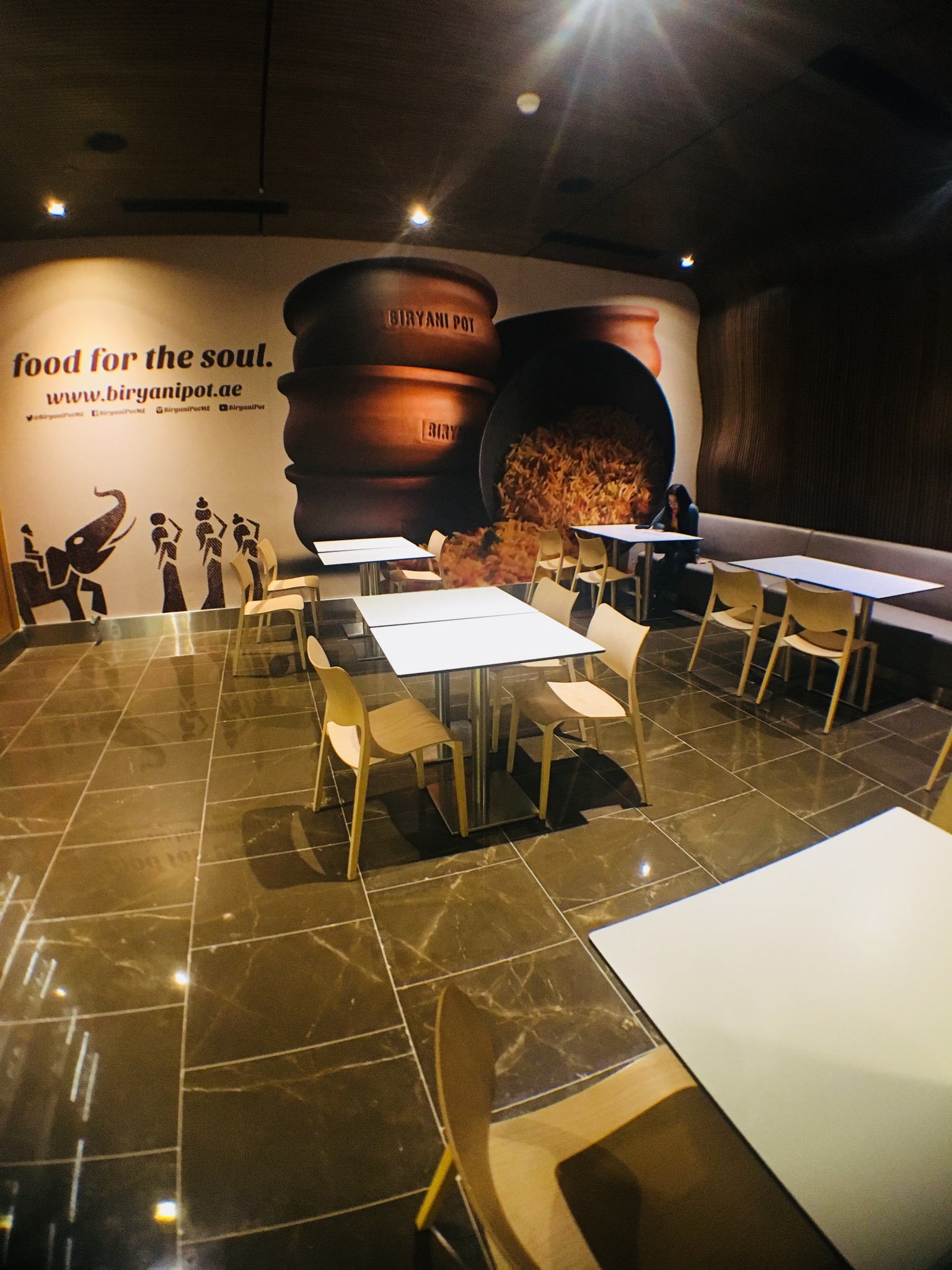 Regardless, let's focus on Biryani Pot – "That was really fantastic!" still ringing in my ears.
Simply put, Biryani Pot has taken a traditional Indian cooking method – the venerable clay pot – and also the heritage herbs and spices for a tasty biryani, but they've modernized, or adapted, or somehow fine-tuned the flavors to mesmerize the palate.
Like a snake-charmer playing to his cobra…
Fact is, it was really fantastic!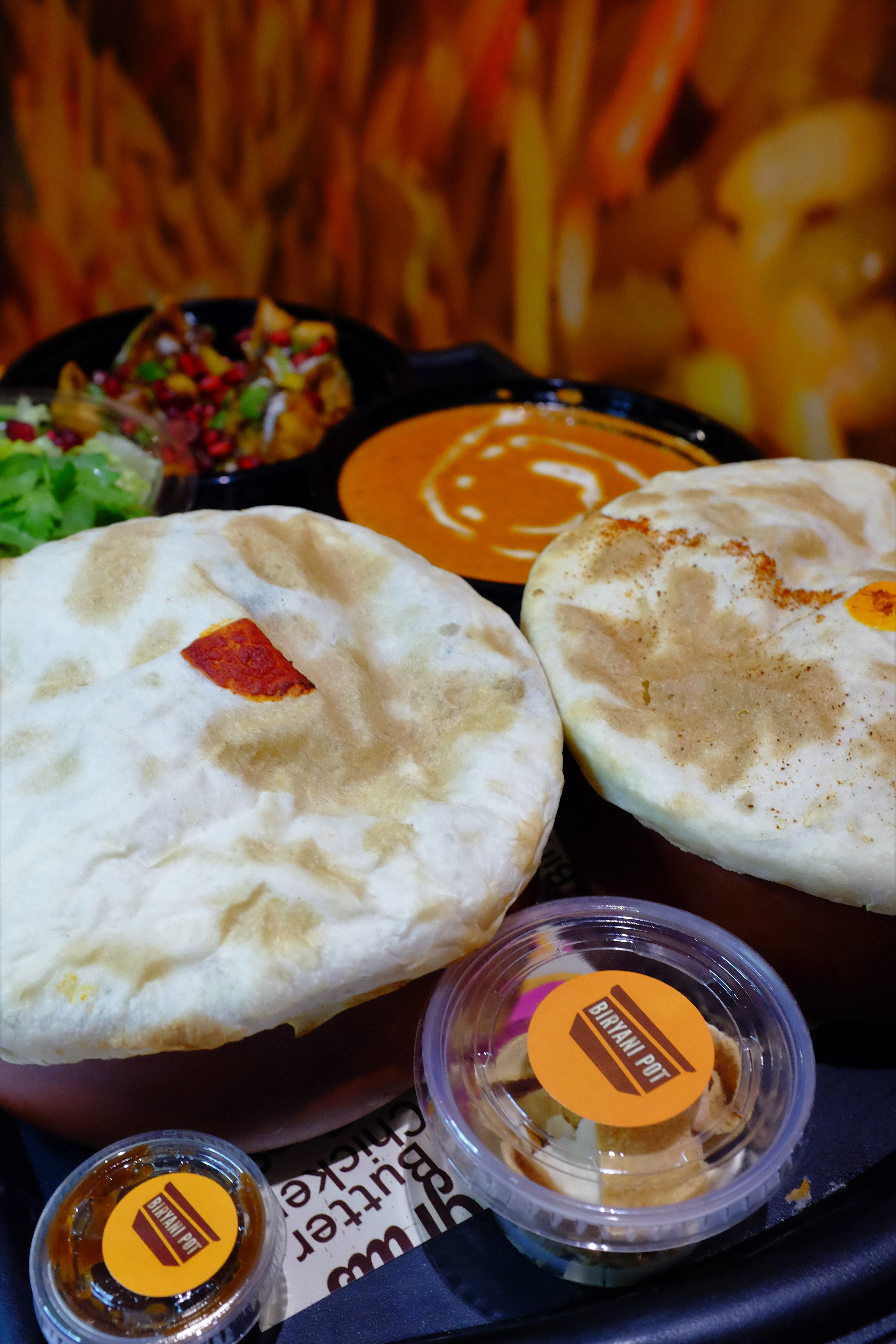 The biryani rice, with marinated chicken or lamb, or prawns, is very delicately sealed in the customized Biryani Pot clay, and gently heated over time, resulting in the absorption of aniseed and cinnamon, and any secret mix of coriander seed, ginger, black pepper, fennel seed, cumin seed, chilli, cardamom green, nutmeg, and cloves.
Then, each clay pot is covered with a soft flat bread, and served, piping hot!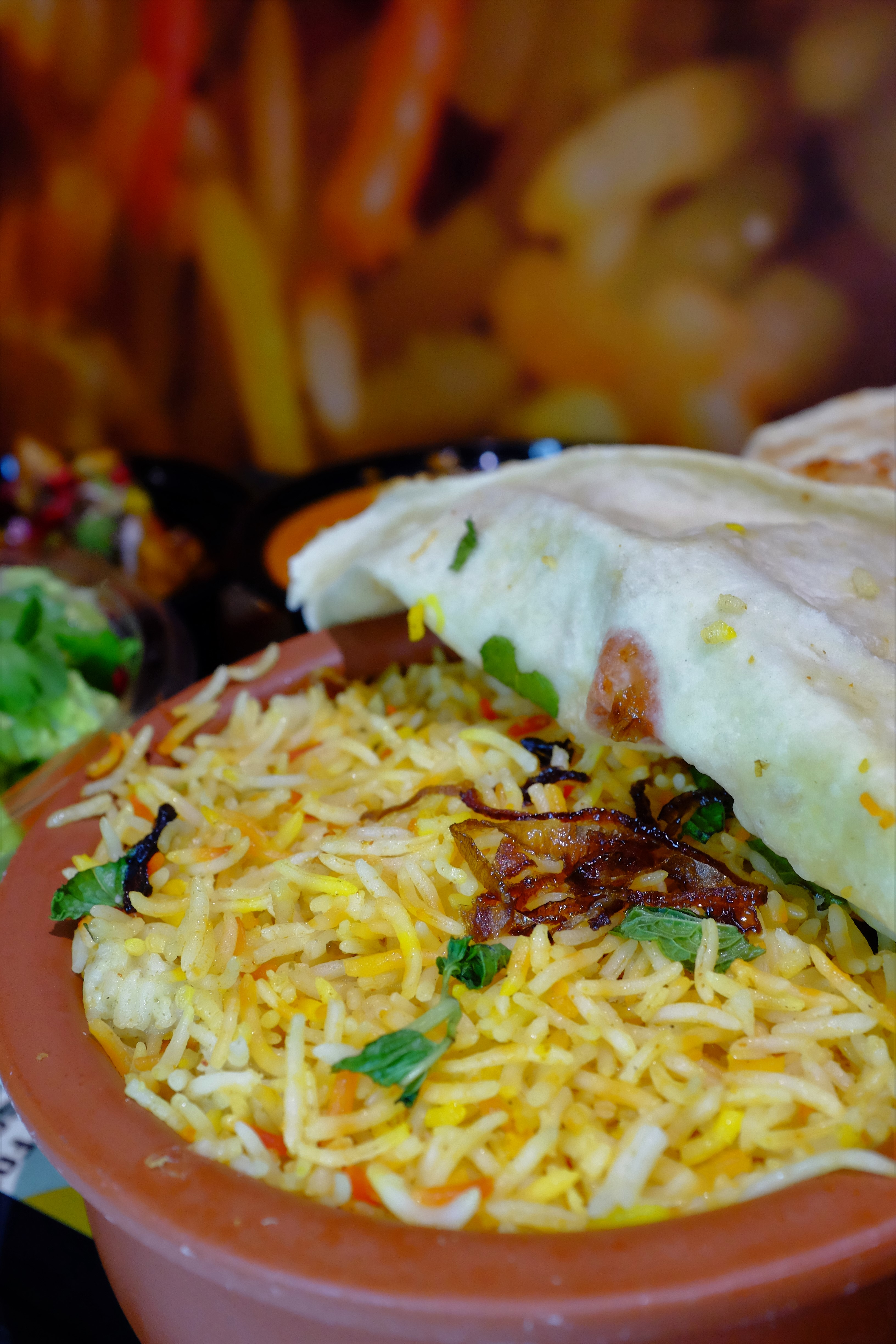 The clay pot keeps the contents warm for ages, and this very cleverly works for delivery and take-away orders!
You could drive across town, and arrive with your biryani still hot in its protective clay pot.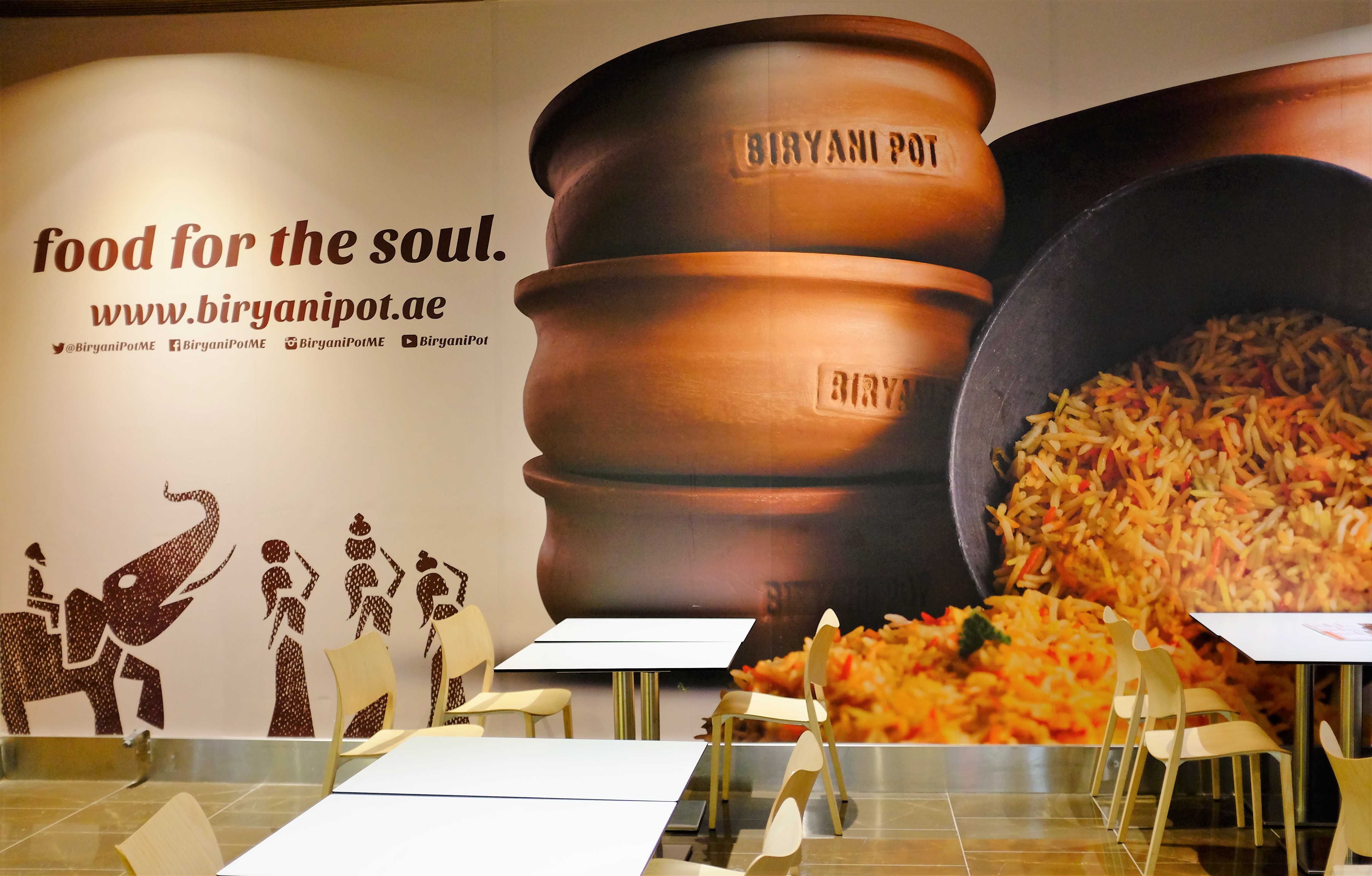 But that's not all!
An order of Biryani Pot's samosas revealed a further "that's fantastic!"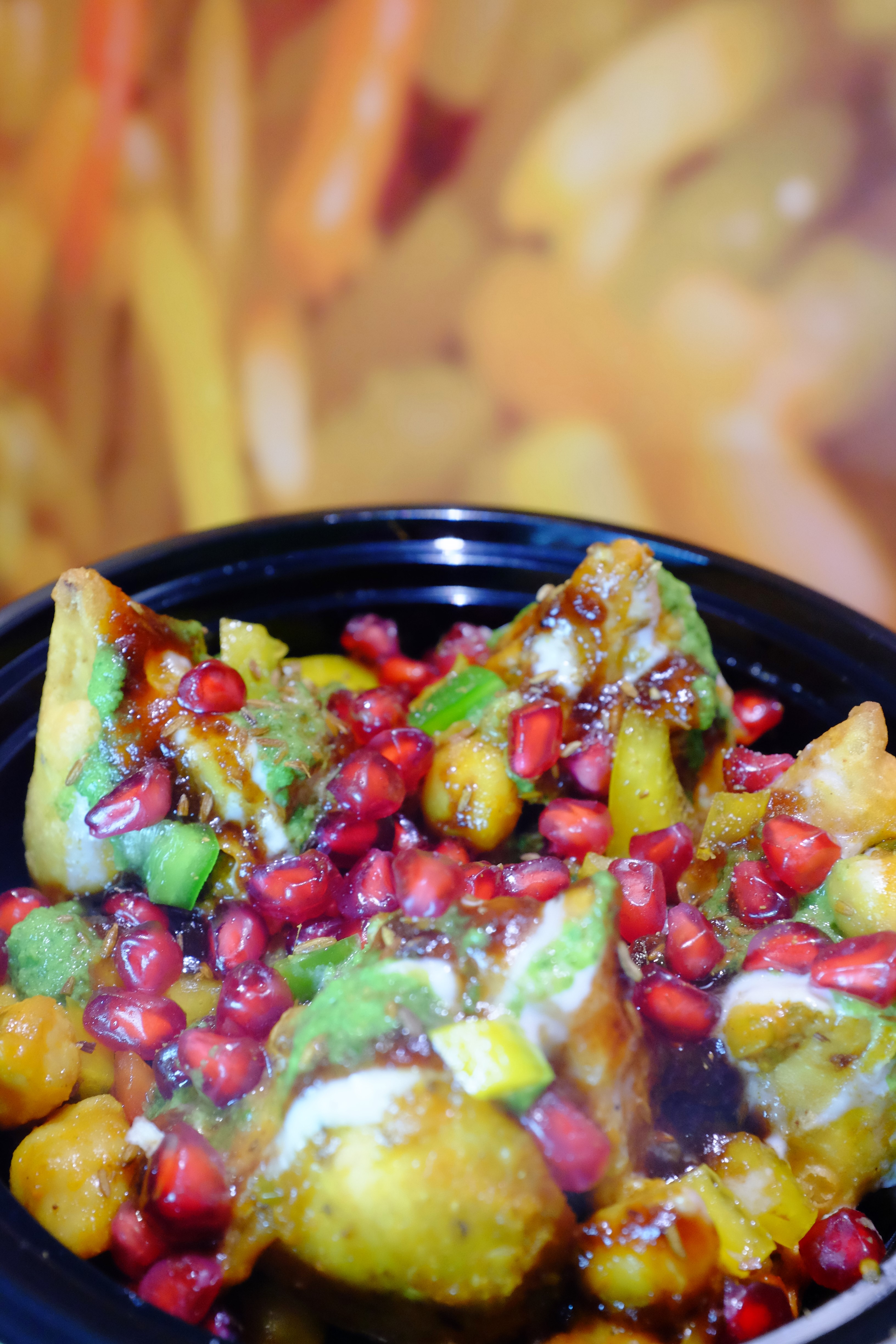 Smooth potato filling, crispy flakey crust, and then superbly balanced chickpea sauce, with mint, and spices – really excellent, and comparable with the most famous shops specializing in samosas in UAE.
Biryani Pot makes it look easy.
We tried also a Butter Chicken and a Fatoush Salad…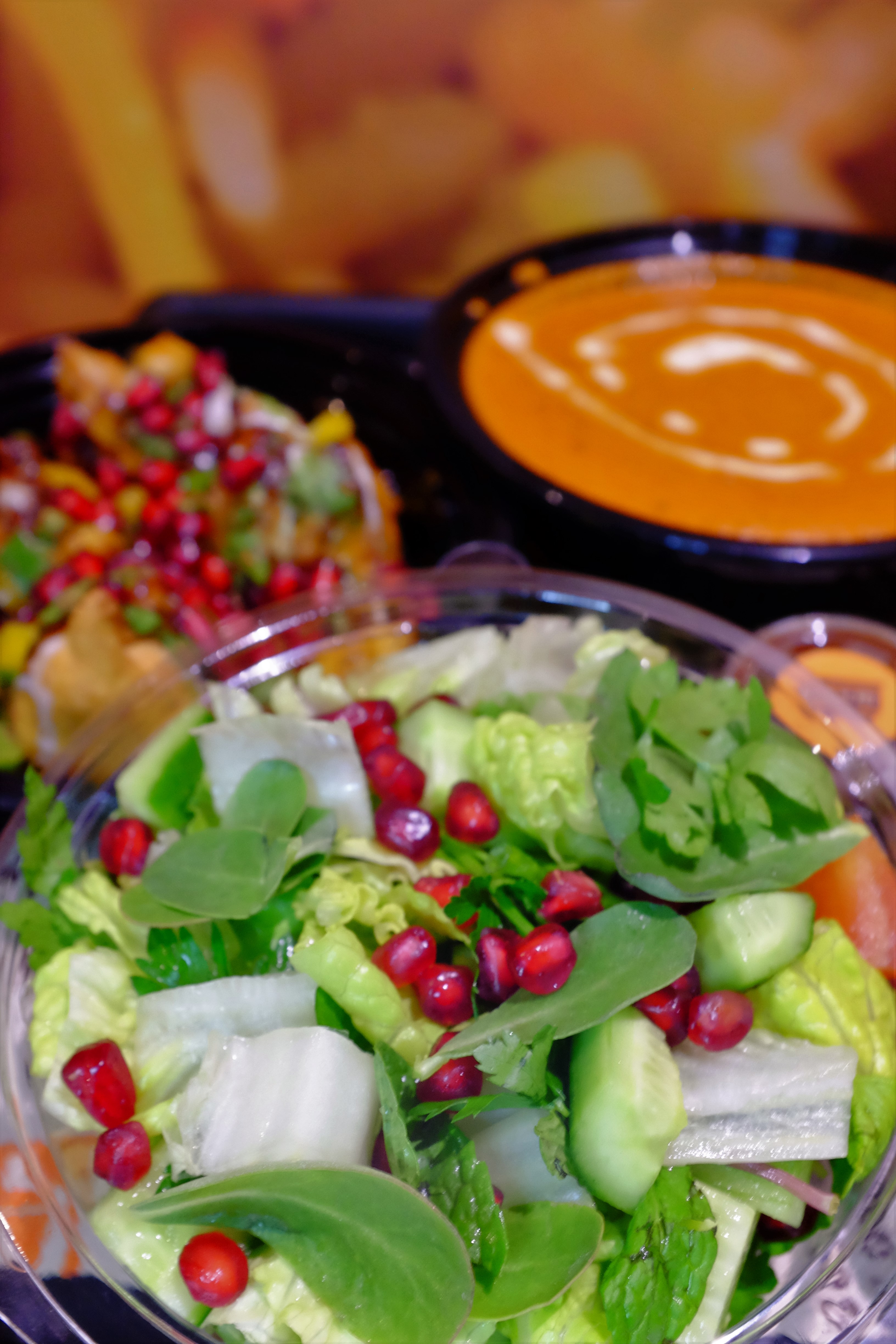 Yes…Fantastic!
The Butter Chicken was super-mild, but so delicious! I would guess the long slow cooking and the larger percentage of tomato paste is the key to success for the Biryani Pot version of this dish. I'm not sure a native Indian person would approve – probably feeling it was too sweet, and certainly not spicy enough; and they would remark it was a Gora Bhai dish, but for me it was heavenly!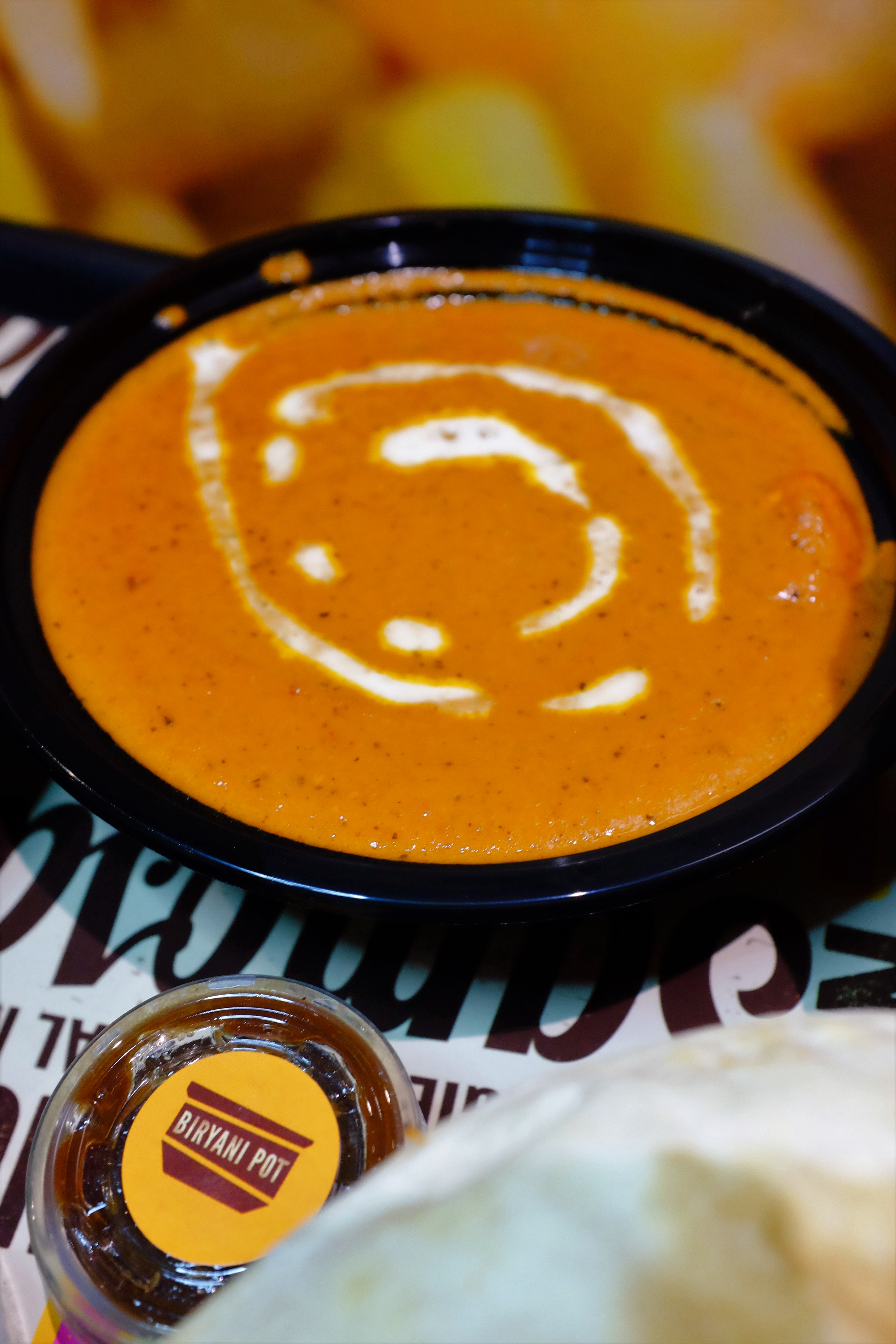 And the salad was crispy-fresh. Not the kind of "preserved and chilled" fresh, and then shelved for hours, but a genuine crispiness that had me wondering if indeed it had just been cut and tossed a few minutes before.
I drank a Mango Lassi, and, no surprise by now – that was also fantastic!
Overall, I cannot overstate how surprising it was to me to admit that Biryani Pot, in a food court, had produced a perfect meal, with every dish deserving of the 'fantastic' accolade.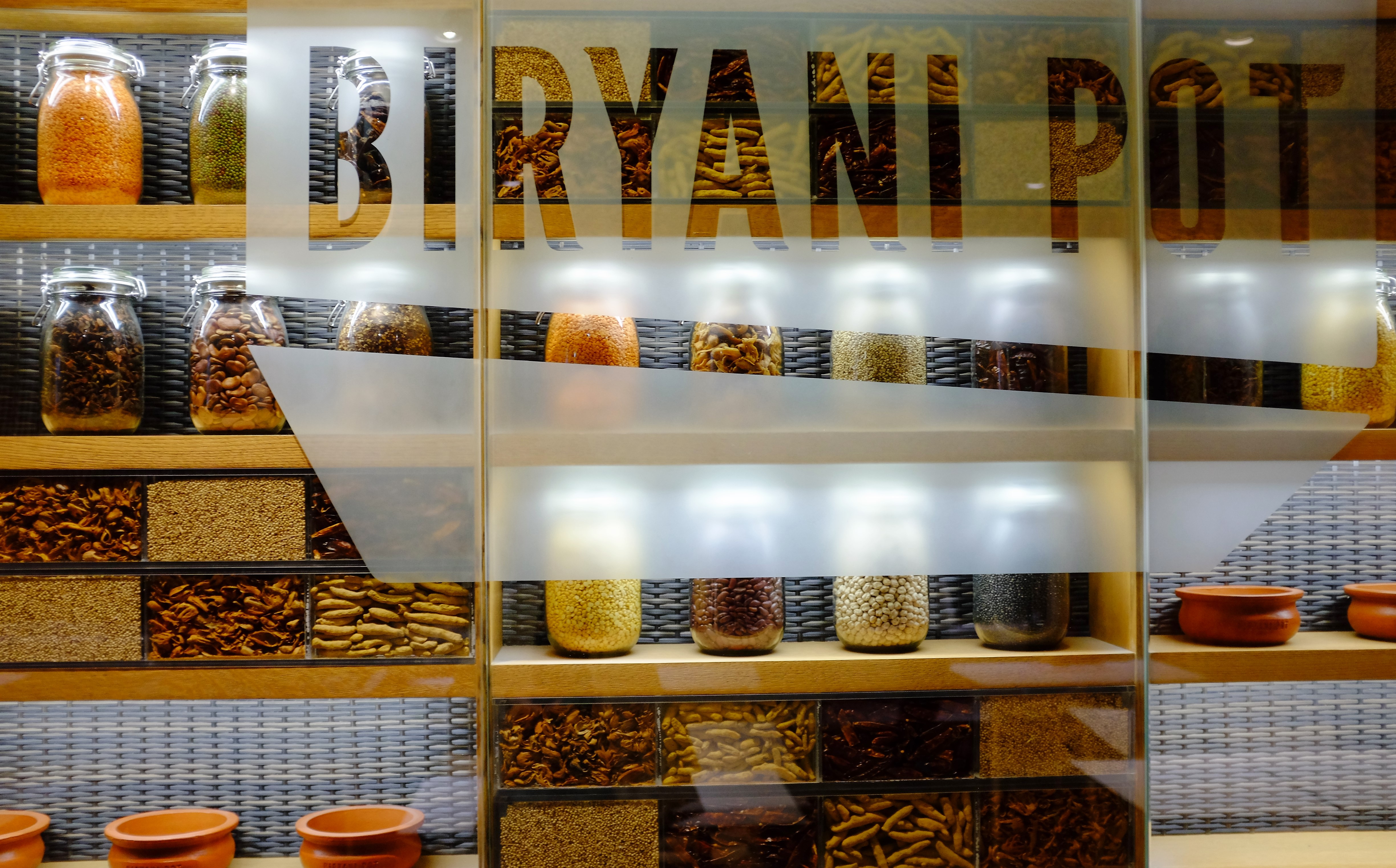 Astoundingly, every dish of that meal, even in their little plastic bowls – including the majestic clay pots for the biryani, of course – was absolutely quality deliciousness.
Definitely deserving of the "That was really fantastic!" award.

Plus, they do deliver!