by Debora Khretdao
If you thought Dubai was amazing, wait until you see it from the sea!
Nemo WaterSports Dubai offers an incredible 2-hour jet ski tour of the city…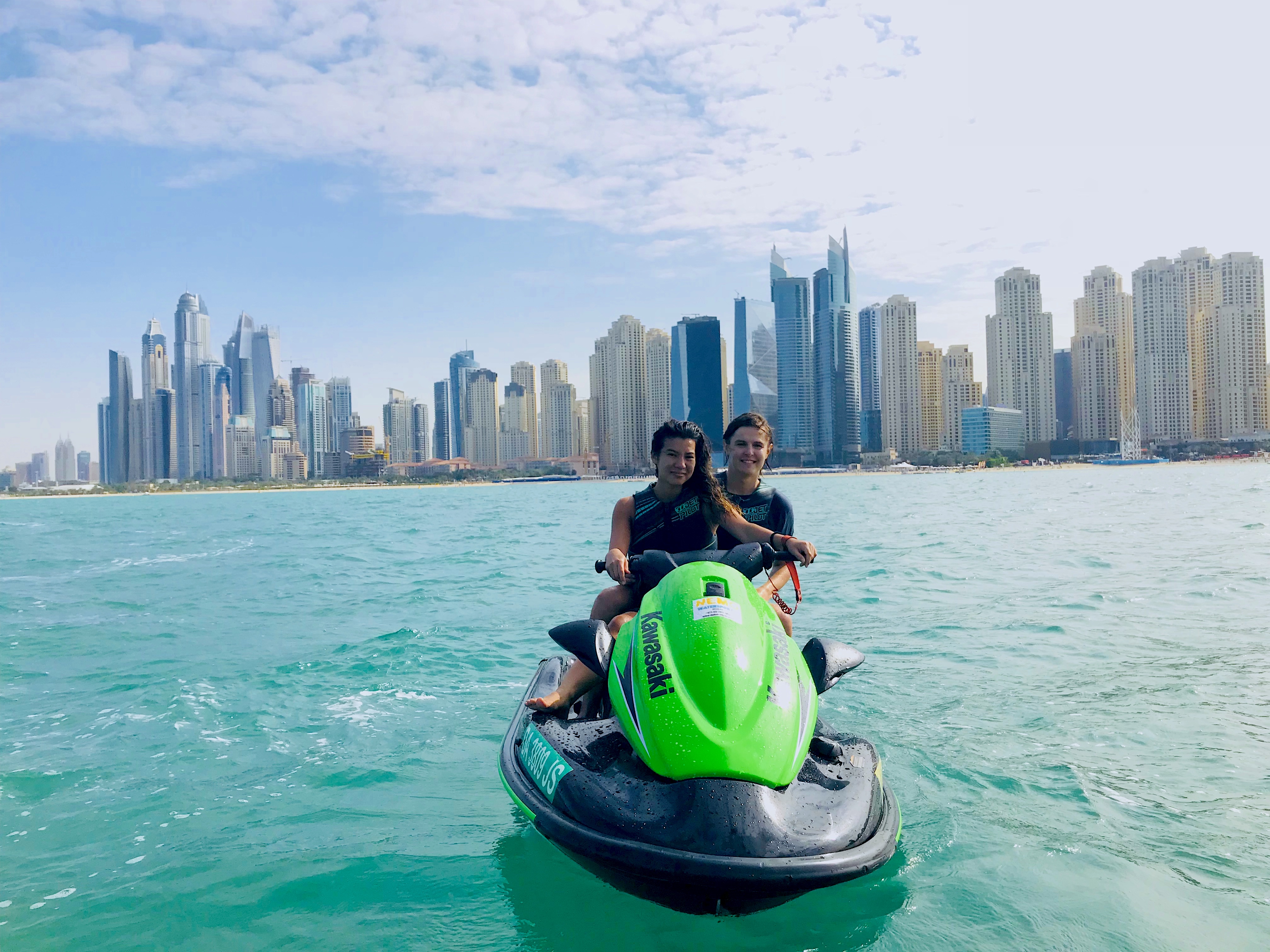 Gear up with a wetsuit and lifejacket and be on your way. Get your adrenaline pumping by driving your own 1500cc jet ski – that's 180 horsepower!! While being powerful, the Kawasaki jet skis are very easy to use, with a simple green button for start, red button for stop, and pull the throttle lever for go! Of course, a strap is worn around your wrist that when pulled acts as a kill switch.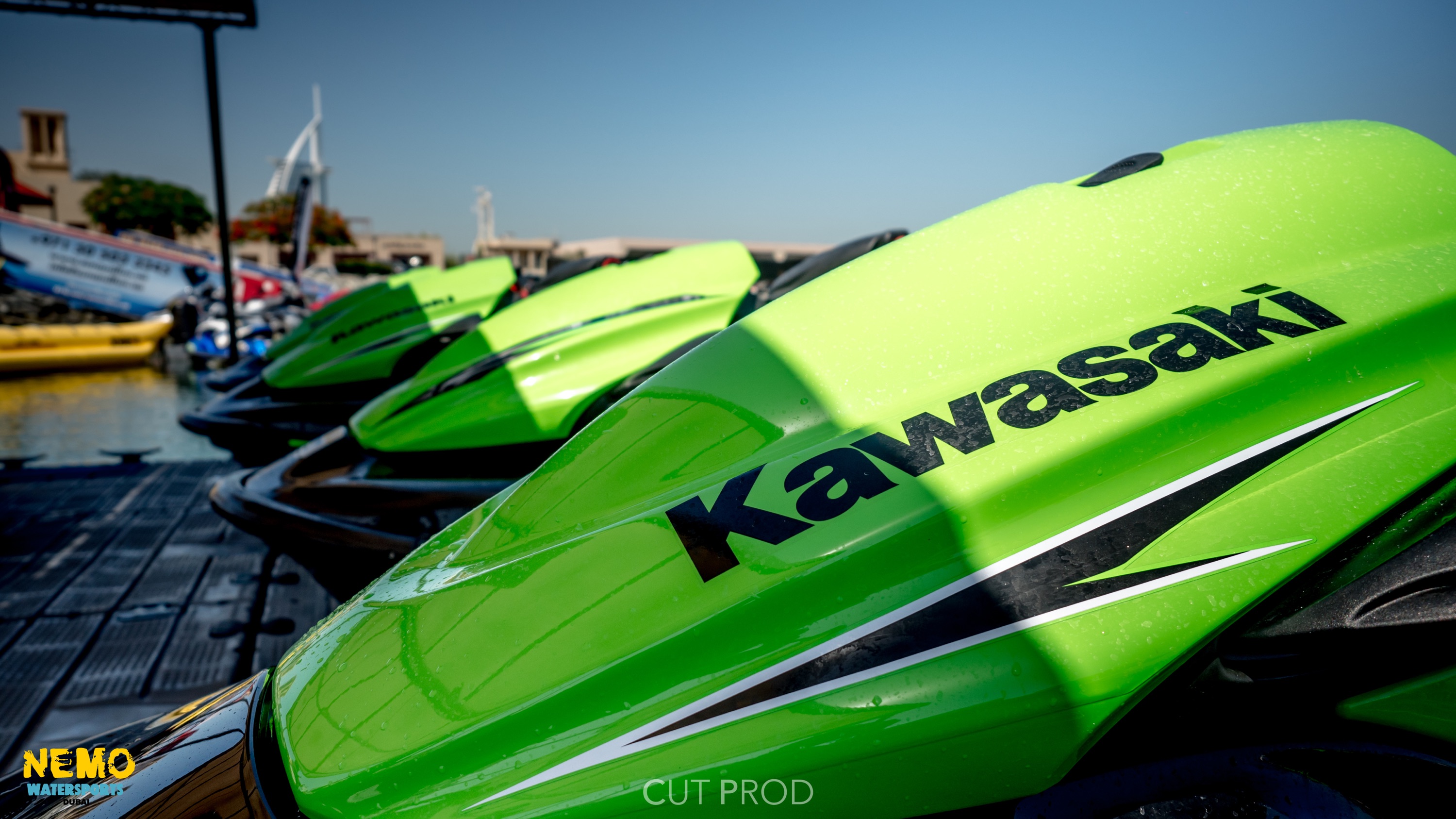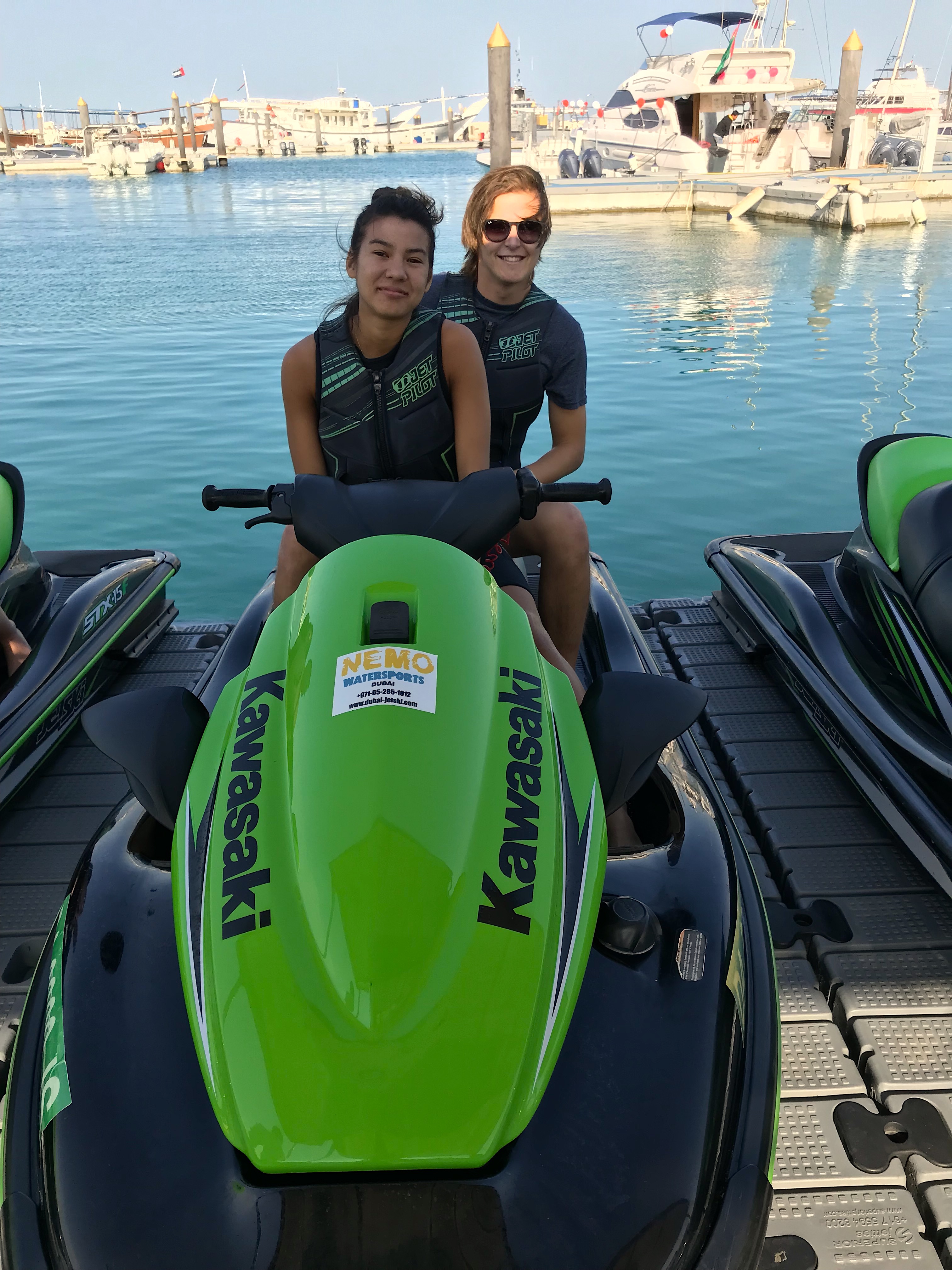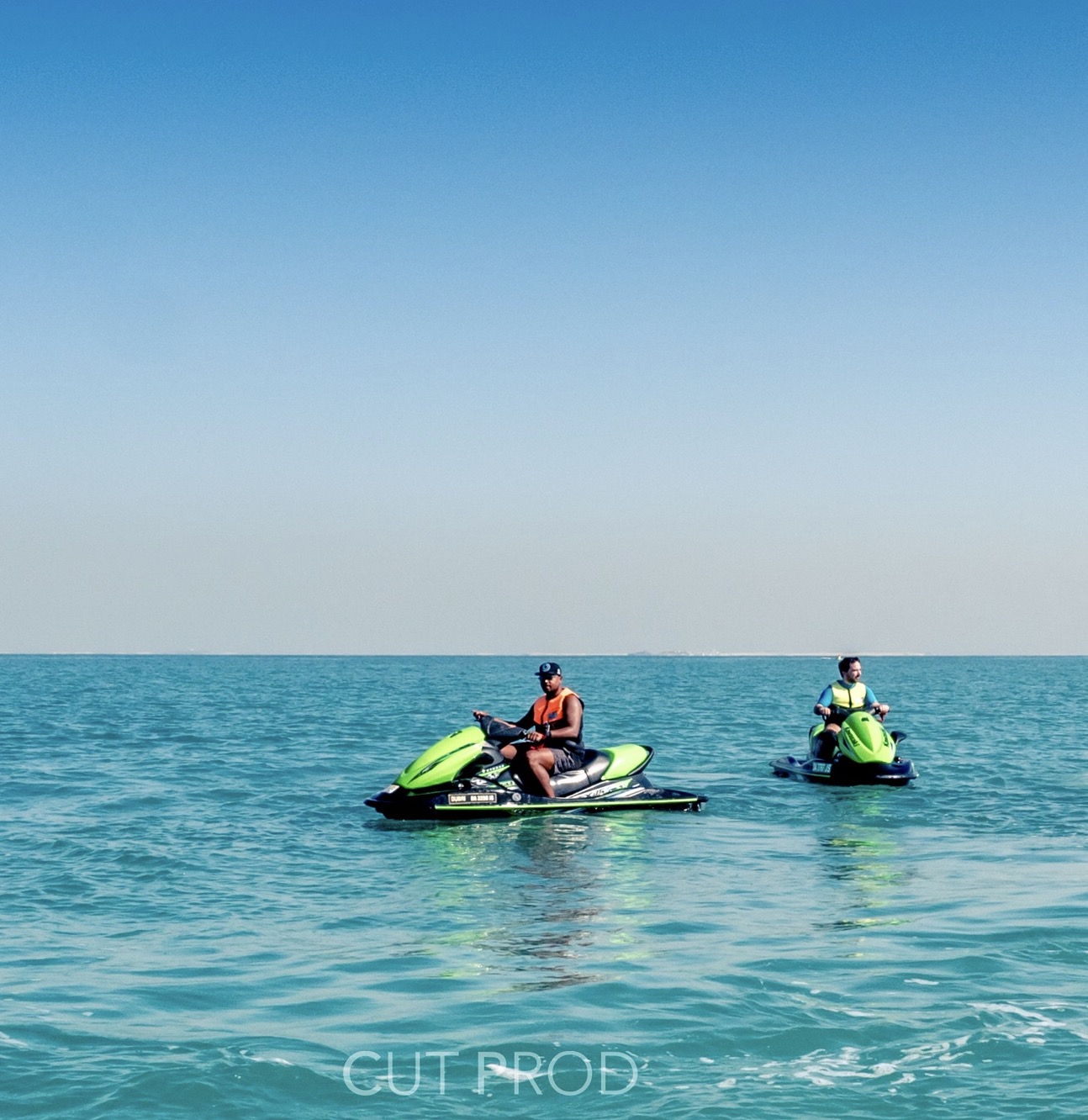 You will start off with a close and personal view of the memorable Burj Al Arab, a luxury 7-star hotel! And don't worry – your instructor offers photographing of you throughout the tour!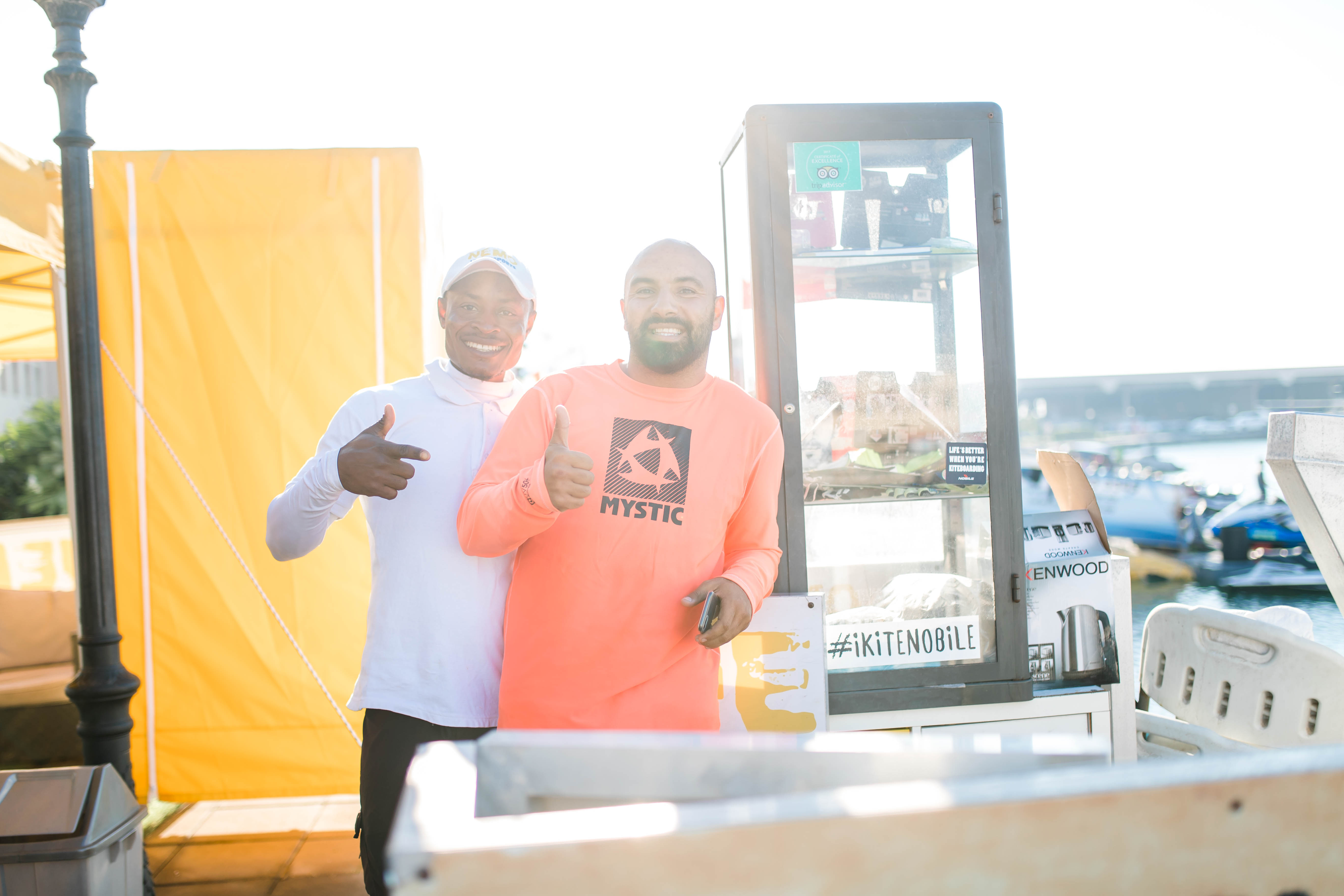 Complete a full 360-degree drive around the Palm Jumeirah, pausing as you pass the Atlantis Hotel. Your guide will inform you of all the landmarks along the way if you are unfamiliar.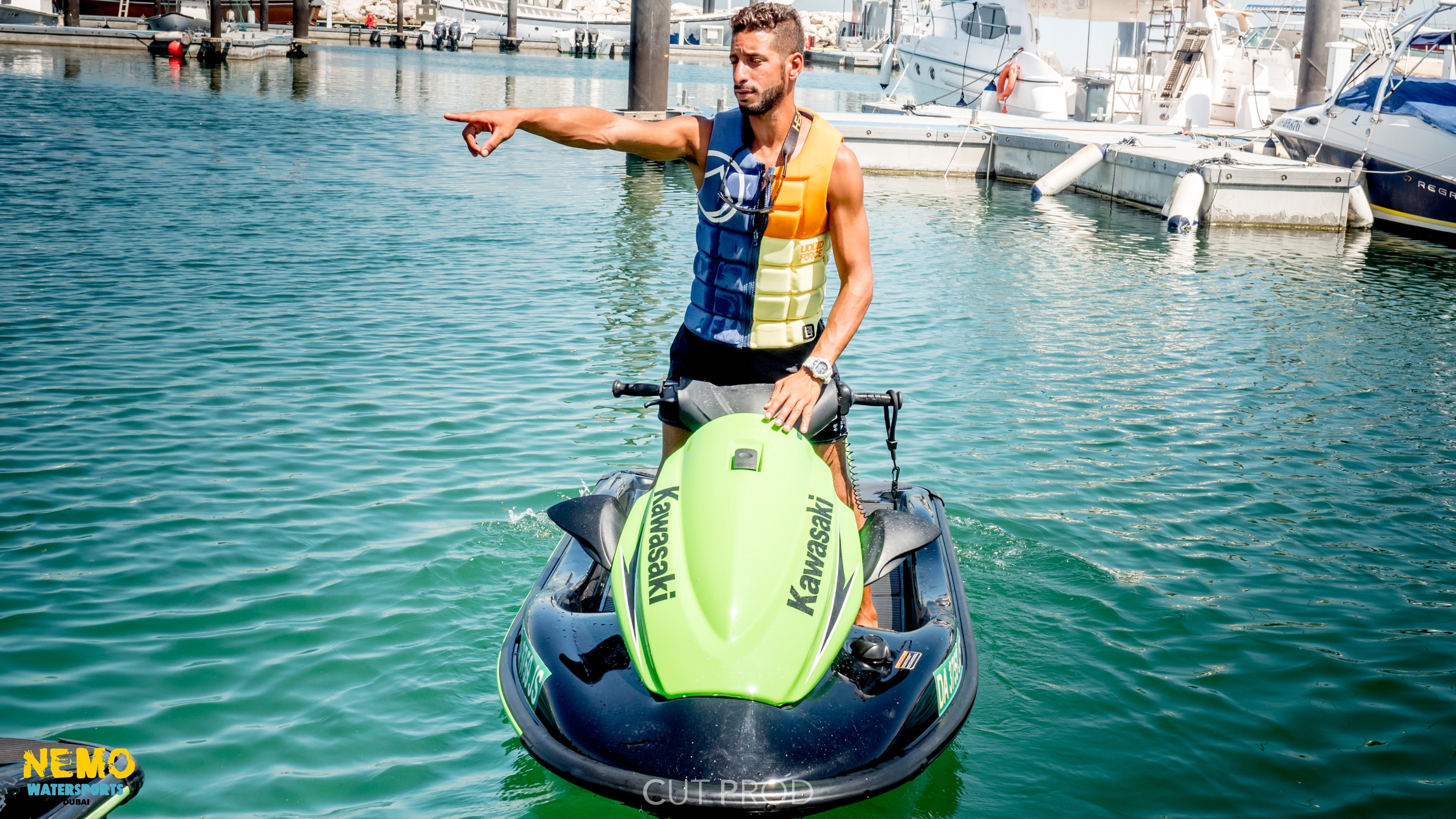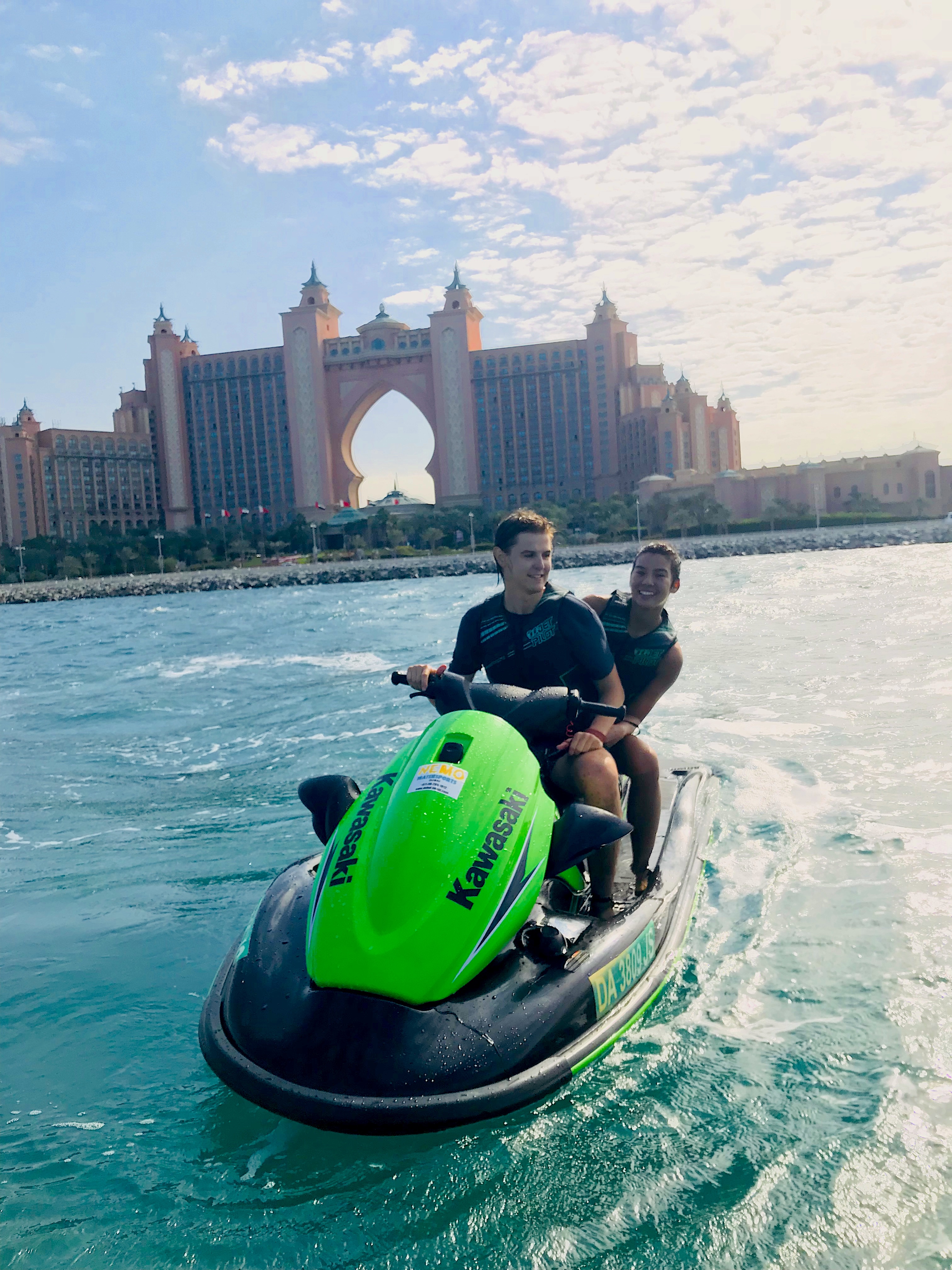 Take a break as you approach the Dubai Marina and admire the largest Ferris wheel in the world! Enjoy the calmer shallow waters here, and appreciate the
magnificent skyline of the Dubai Marina.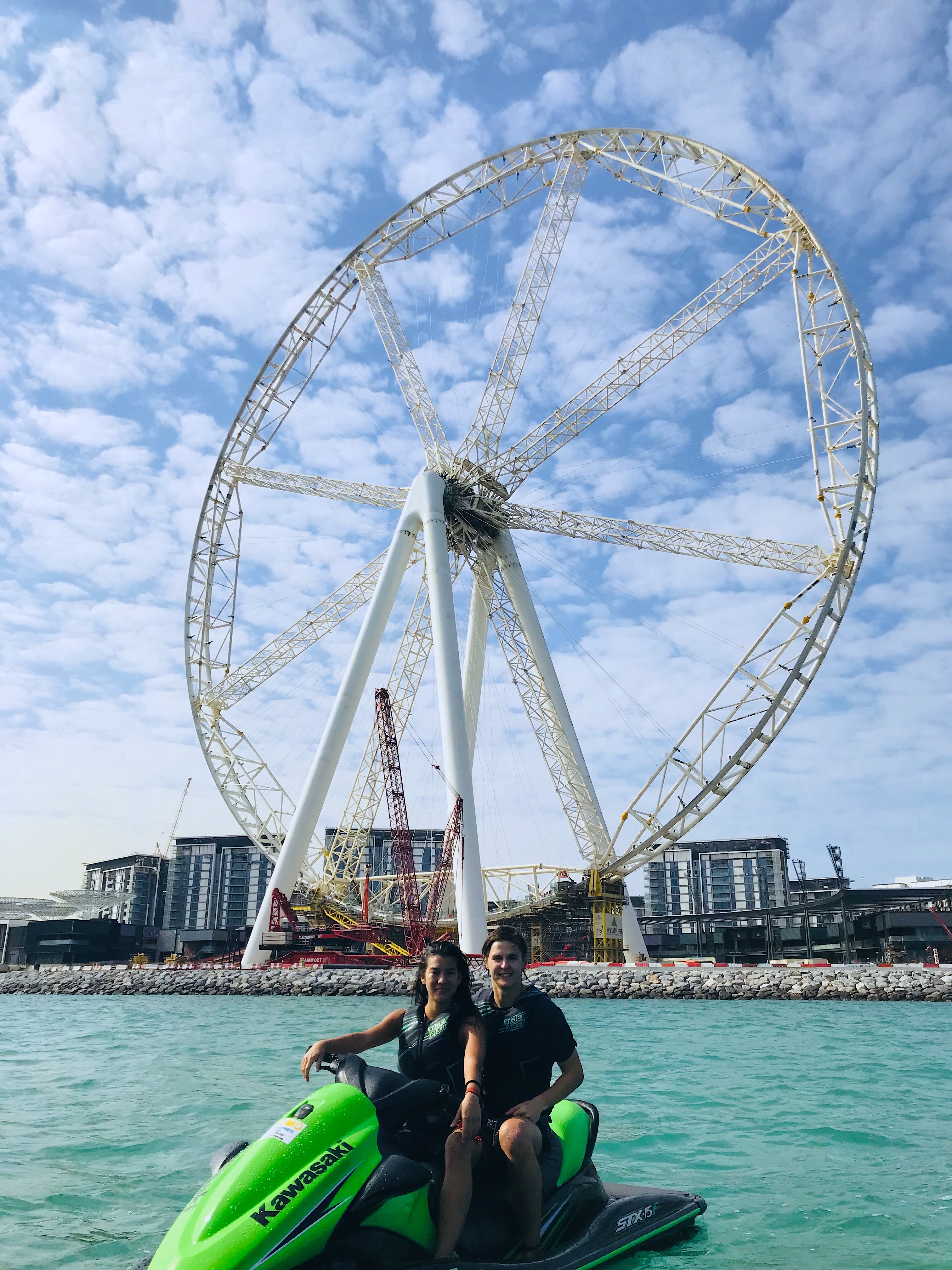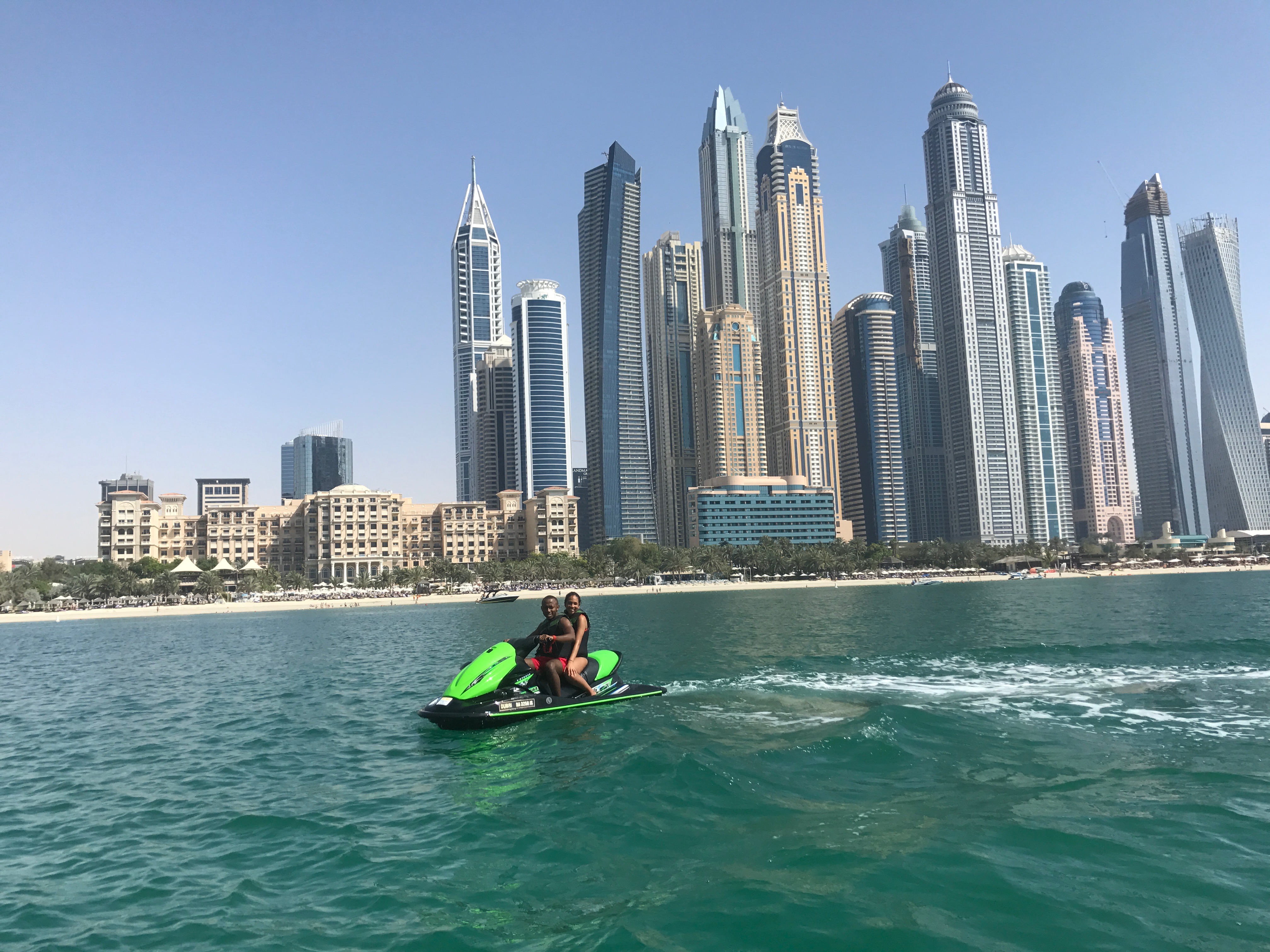 Pick up some speed over the smooth waters on the way back as you pass by His Highness Sheikh Mohammed bin Rashid Al Maktoum island.
If a 2-hour tour is too long for you, Nemo Watersports also offers 30 minute and 1 hour sessions. Or what's more is you can combine your jet ski tour with an additional water sport – flyboarding!!
Strap your feet into a board connected to a jetski by a long flexible hose, and be propelled into the air!
Think it's too hard? First-time beginner yours truly in the video below!