Oh what a venue!
Spot on in Dubai Mall, the world's shoppers' magnet, there is a discreet luxury hotel – The Address; and part of that fully-appointed hotel is a terraced swimming pool with crystal sapphire waters… and poolside on the weekends is one of Dubai's most superb brunches!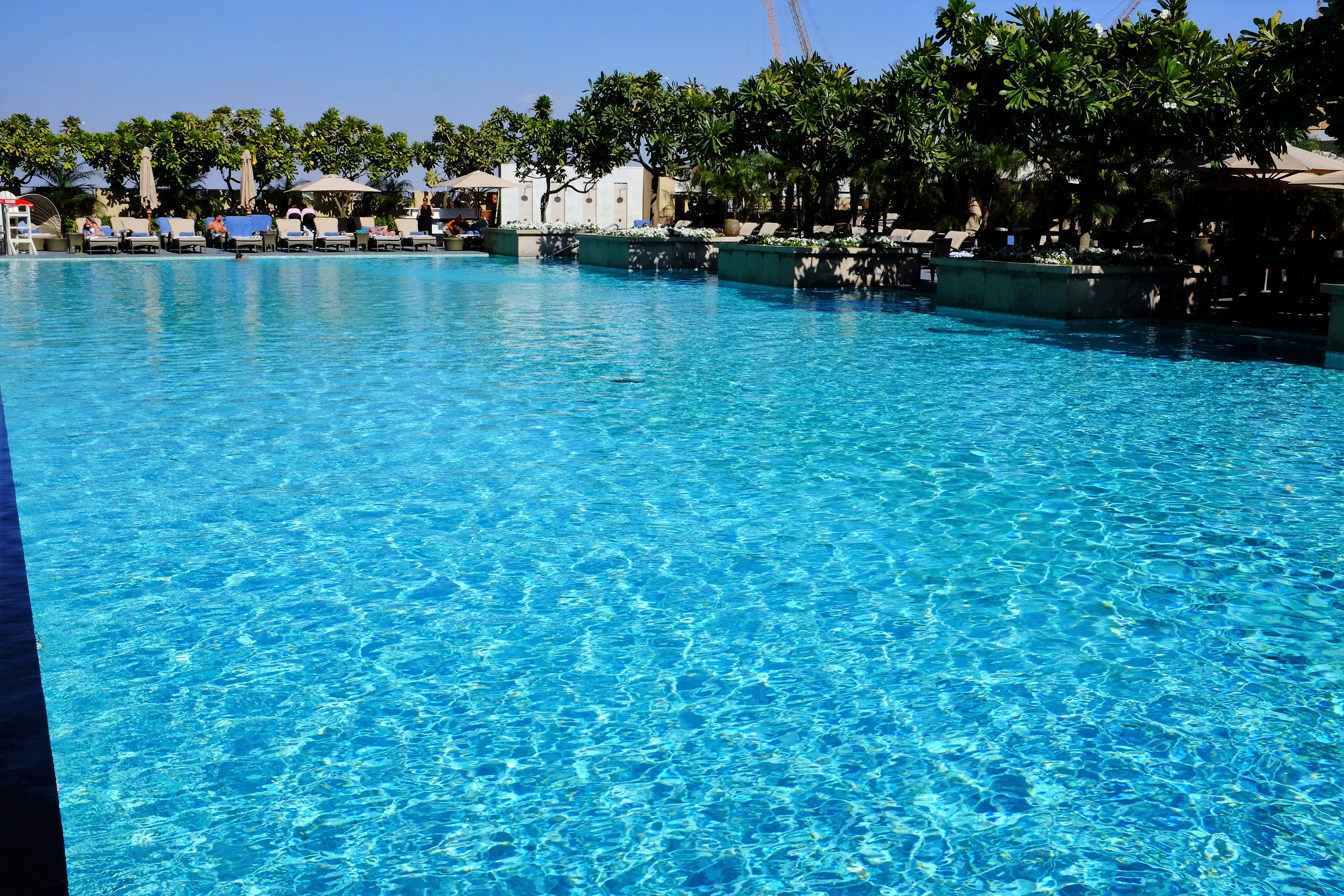 Tables are set up, basically in the pool gardens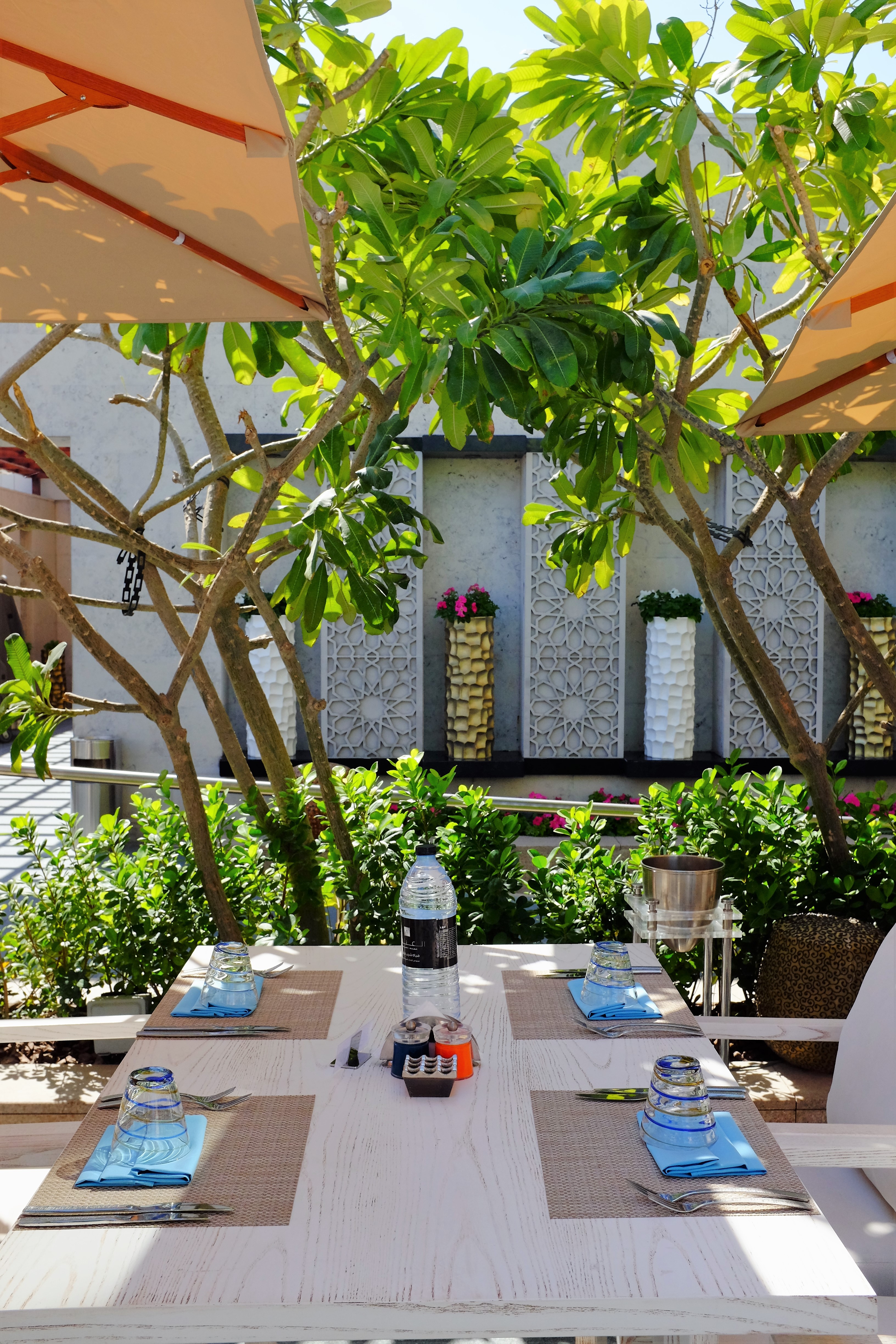 and gourmet live-cooking stations are installed, focusing mainly on fresh seafood, and specifically crustaceans like you wouldn't believe!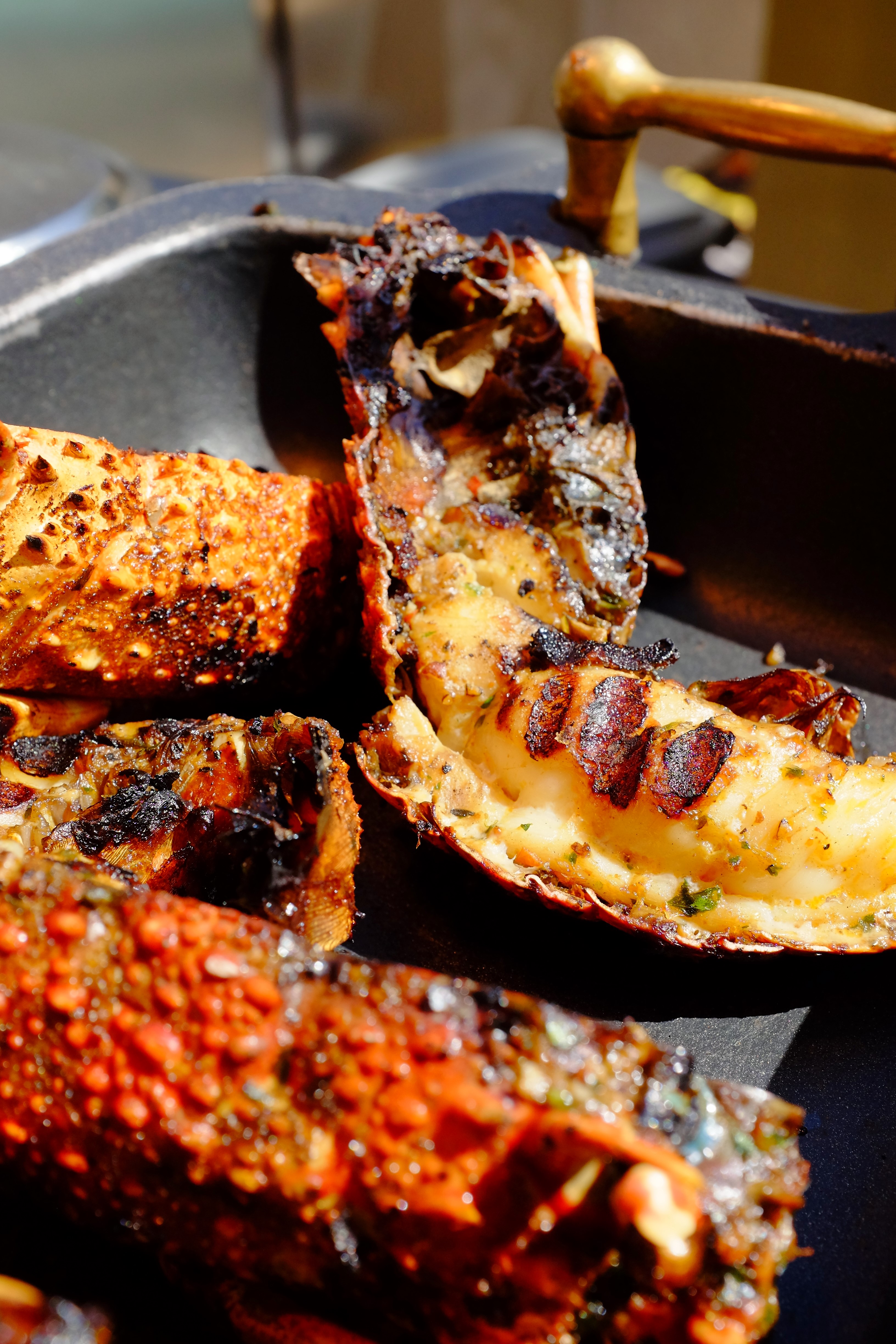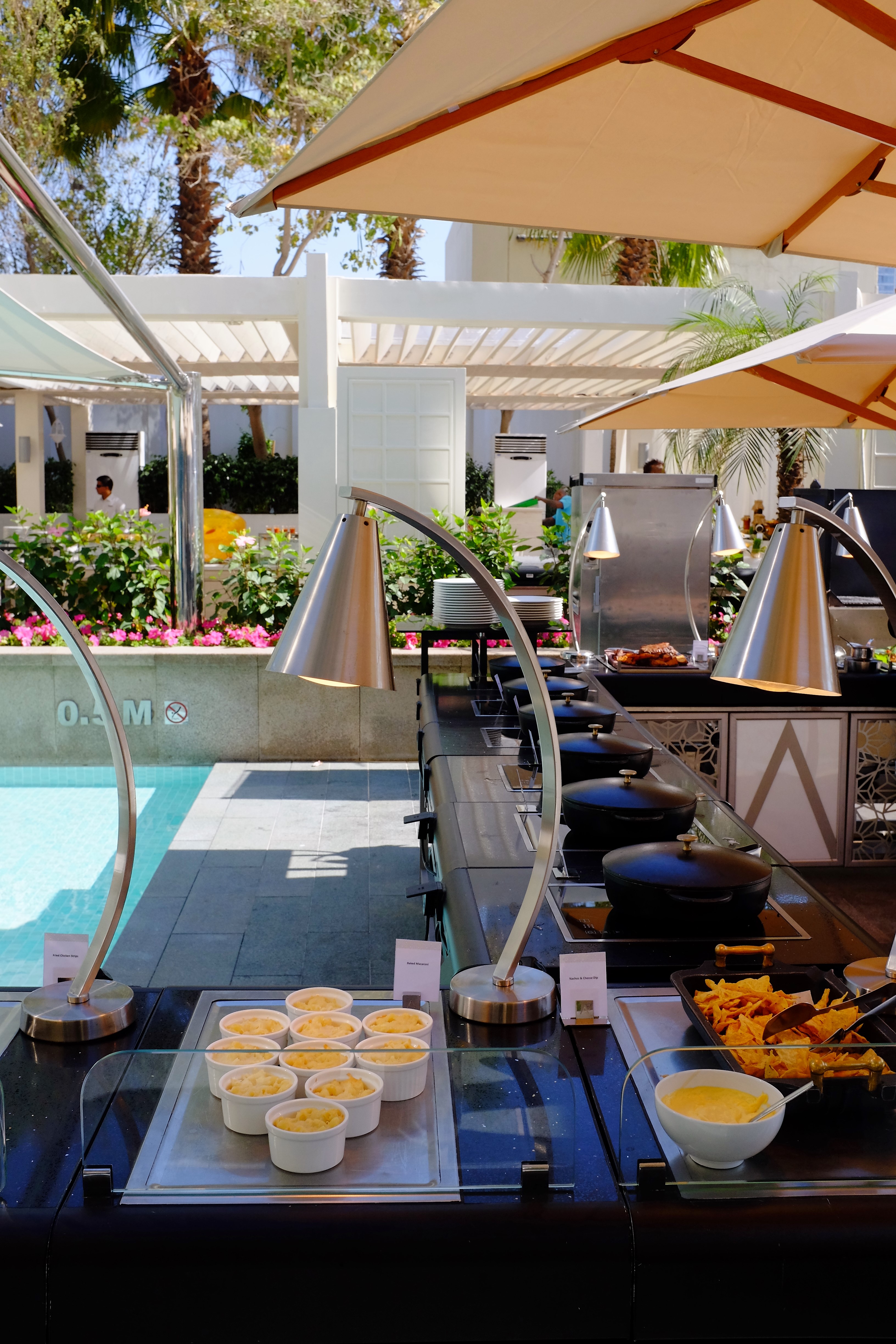 The resulting atmosphere is lively and light-hearted. The pool gives a dimension of fun and a fresh dip becomes part of the meal! Live entertainment keeps the beat tapping, but the food is seriously good!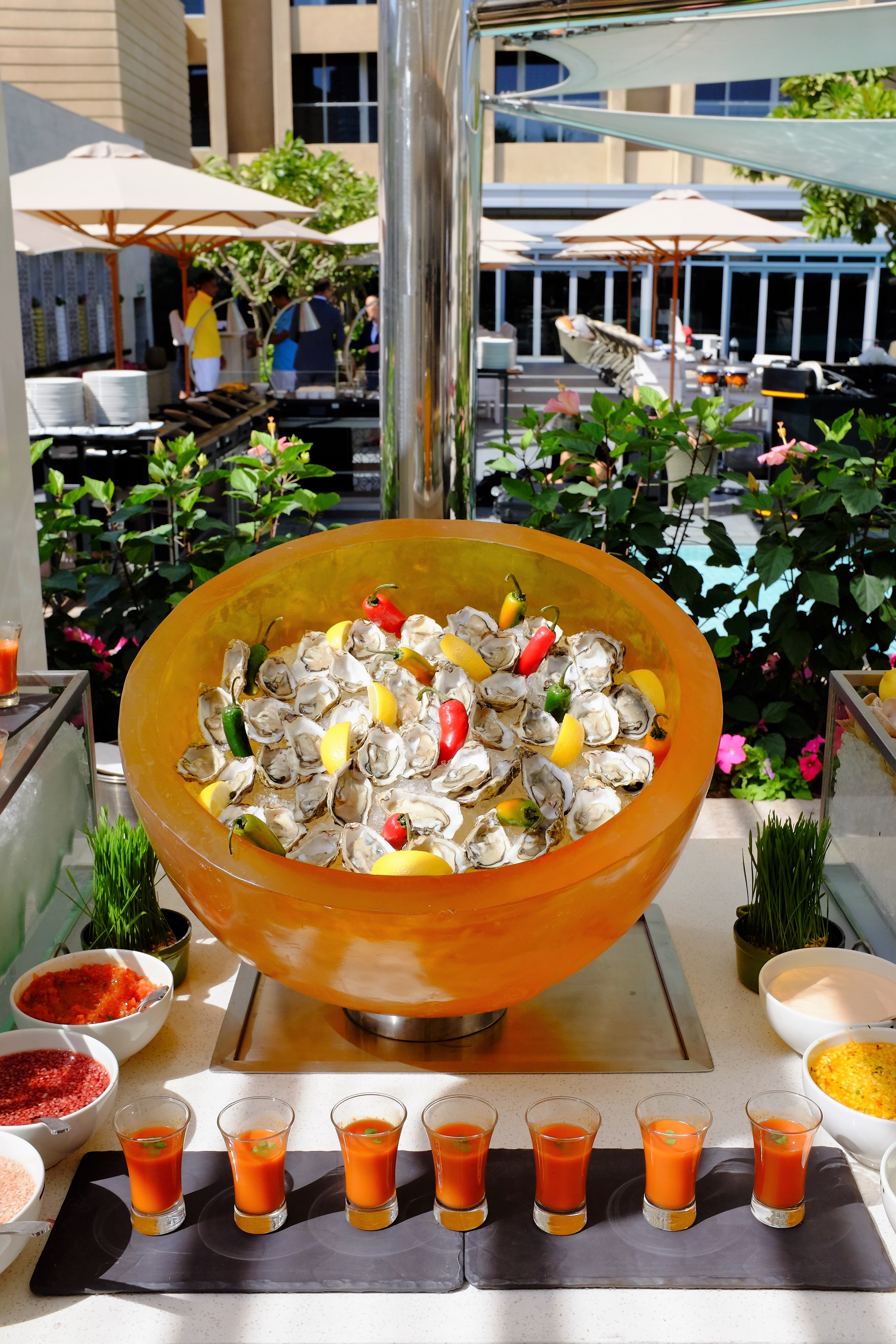 Whoever designed this scrumptious buffet not only was genius in the culinary department, but also in the execution and delivery. In fact, it's one thing to put together a fantastic menu, but it's another to manage the logistics of getting the dishes out in a complex, multi-faceted gourmet buffet.
If you've tried cooking and serving a three-course family meal out on the terrace, you'll have an idea of how everything needs to fall into place – now imagine a poolside buffet, out in the sun, for 100-200-300 people!
My hat's off to the Executive Chef.
What the Cabana team delivered on the day was both professional and exquisite. Really second-to-none.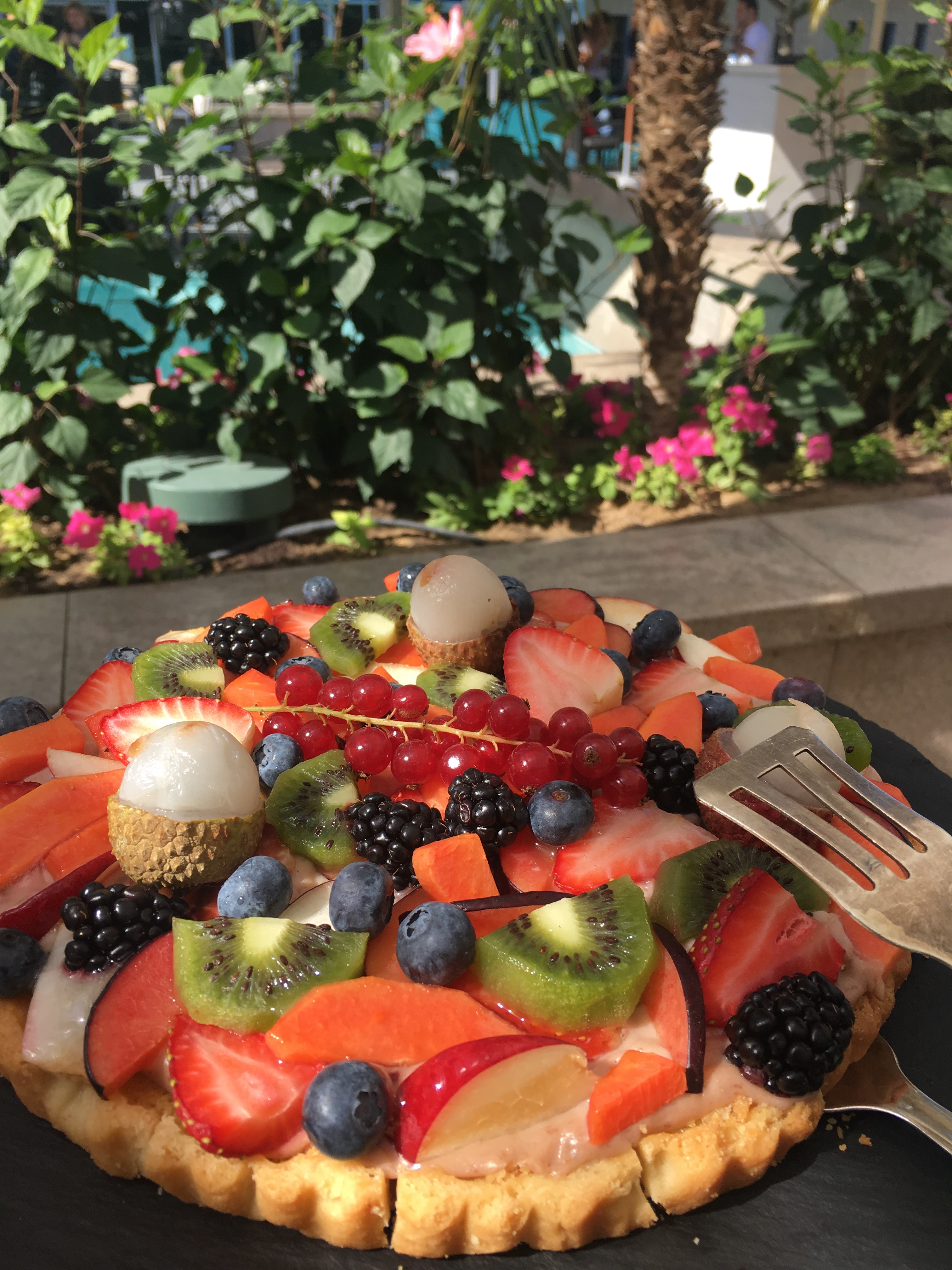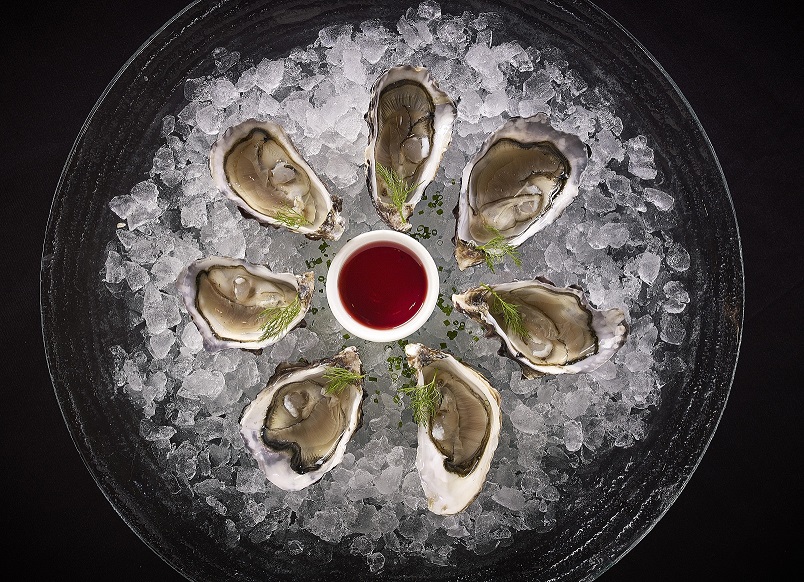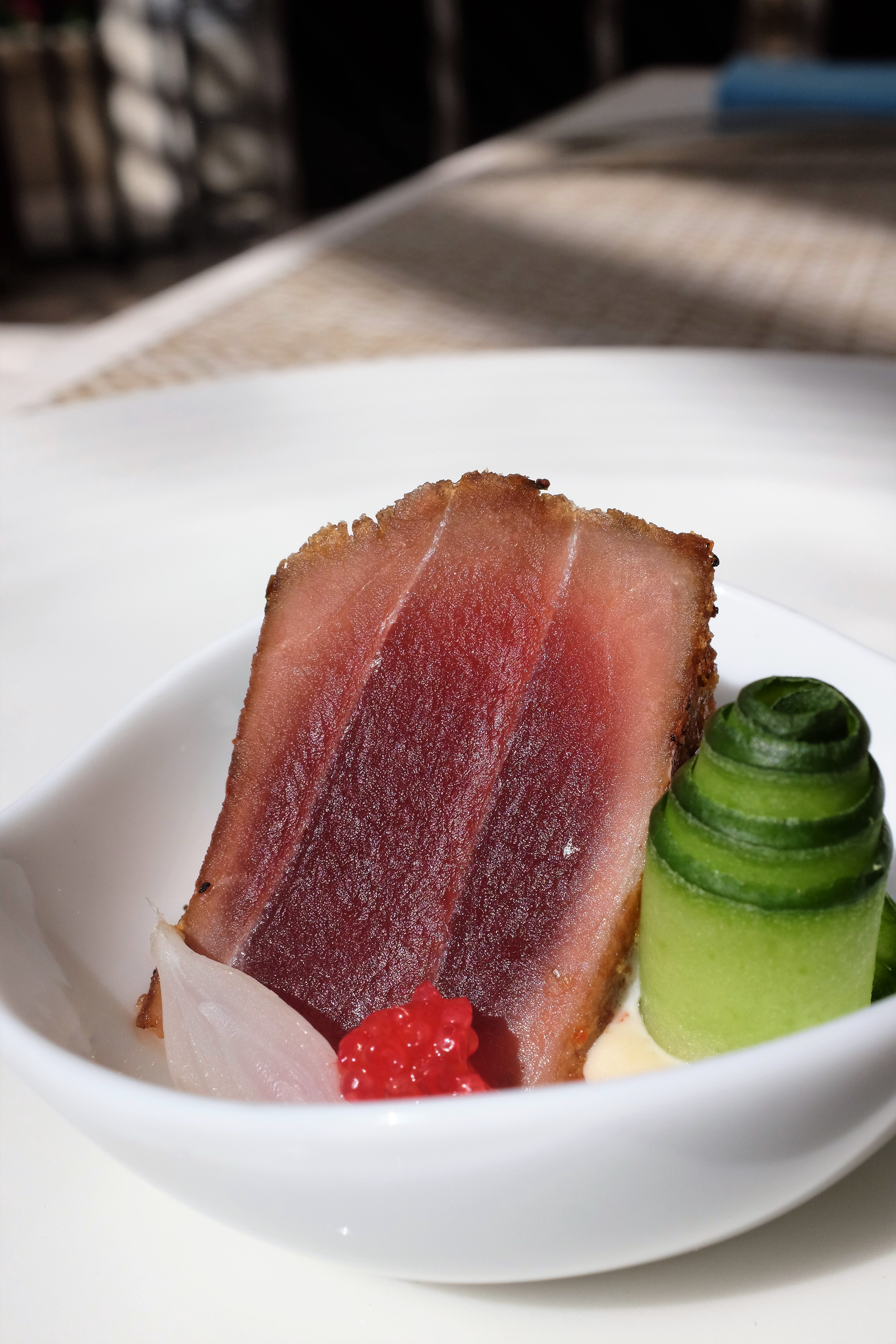 An insider tip. When you approach an outdoor buffet, cast a glance at how the team manages the temperature of the prepared foods. See below the crème brûlée pots? Yes, ice. You'd be surprised how many buffets don't. At The Address Cabana – perfect A+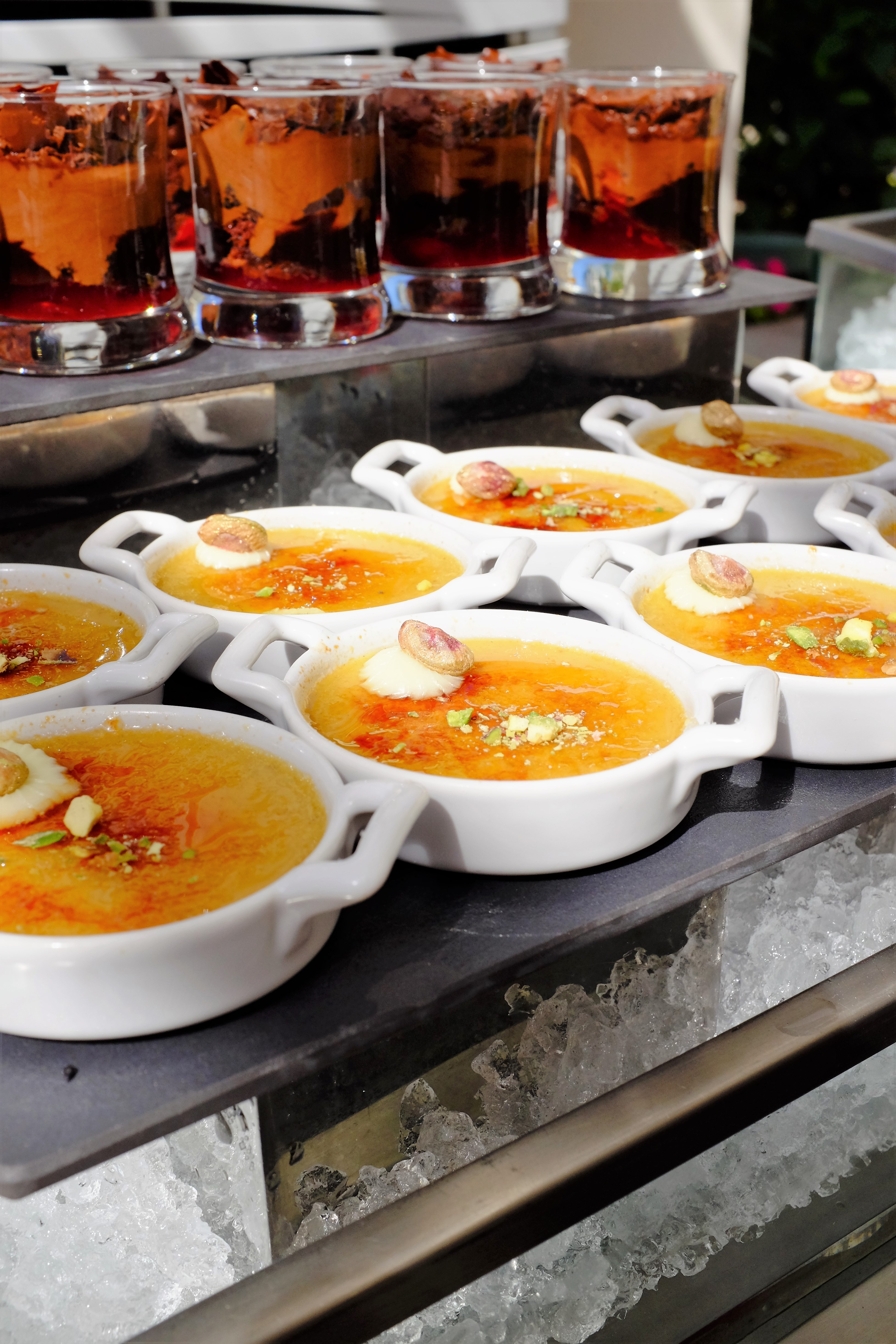 For me, the seafood was the pièce de résistance.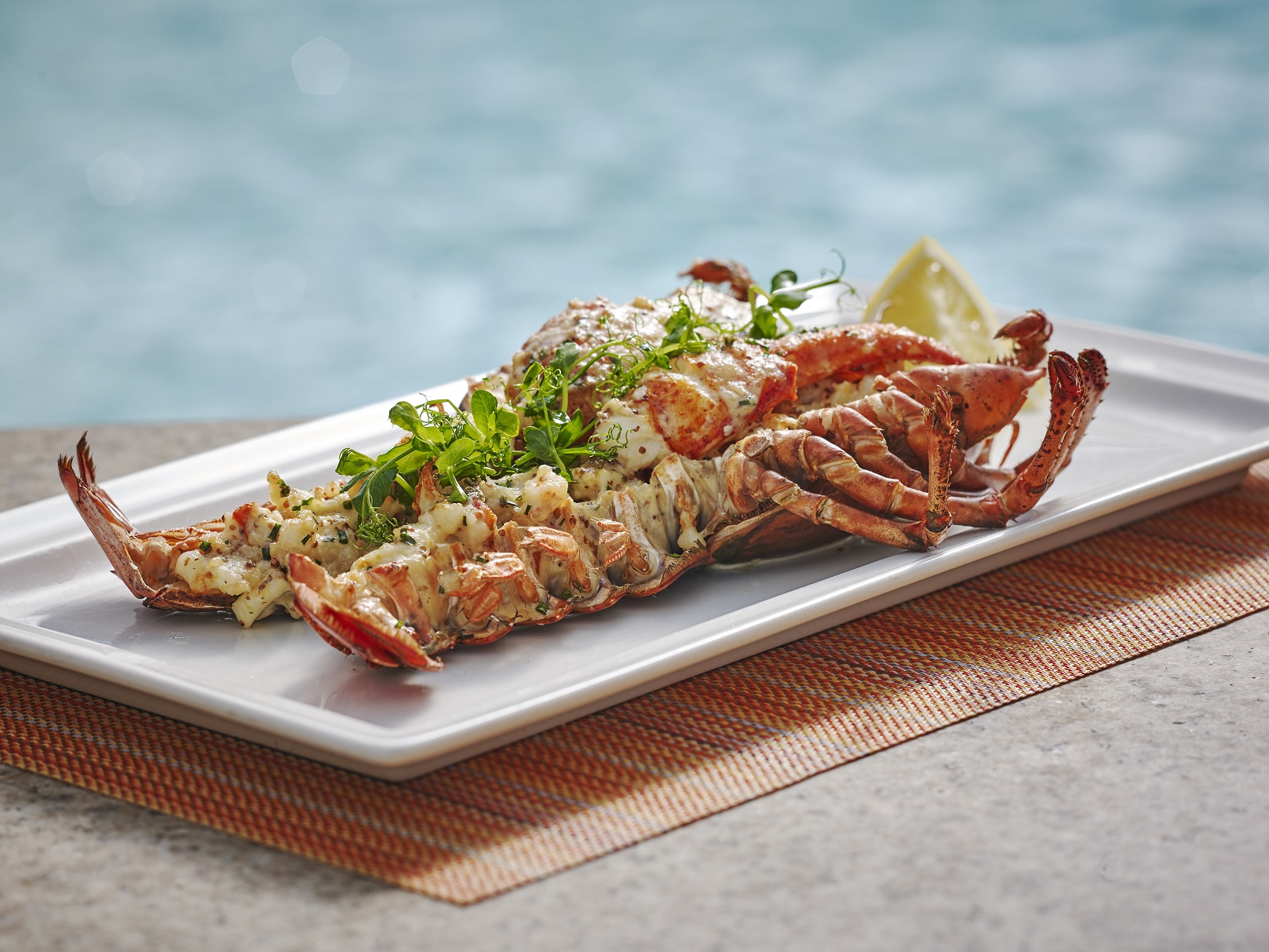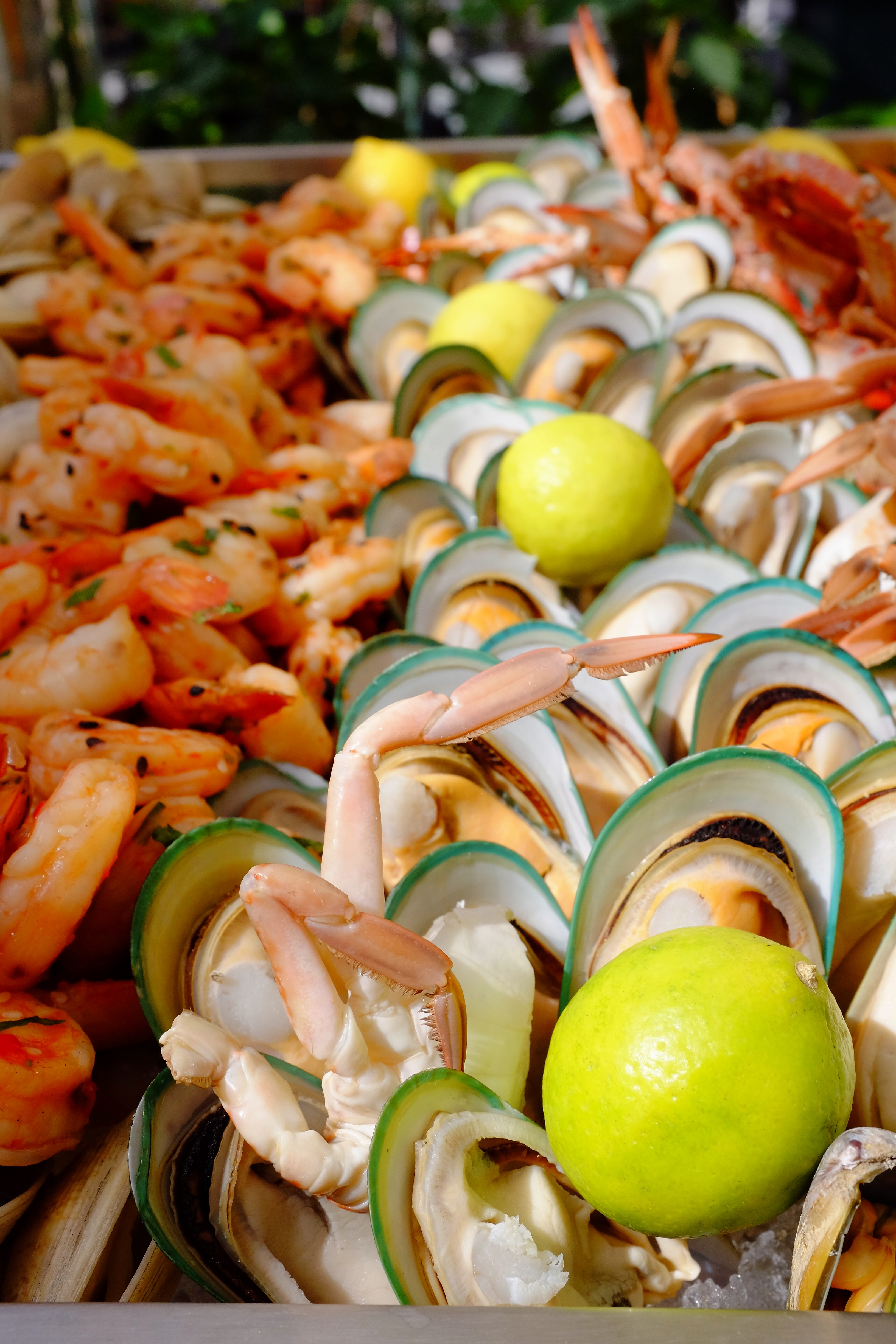 It was absolutely a glorious brunch!
Sushi station…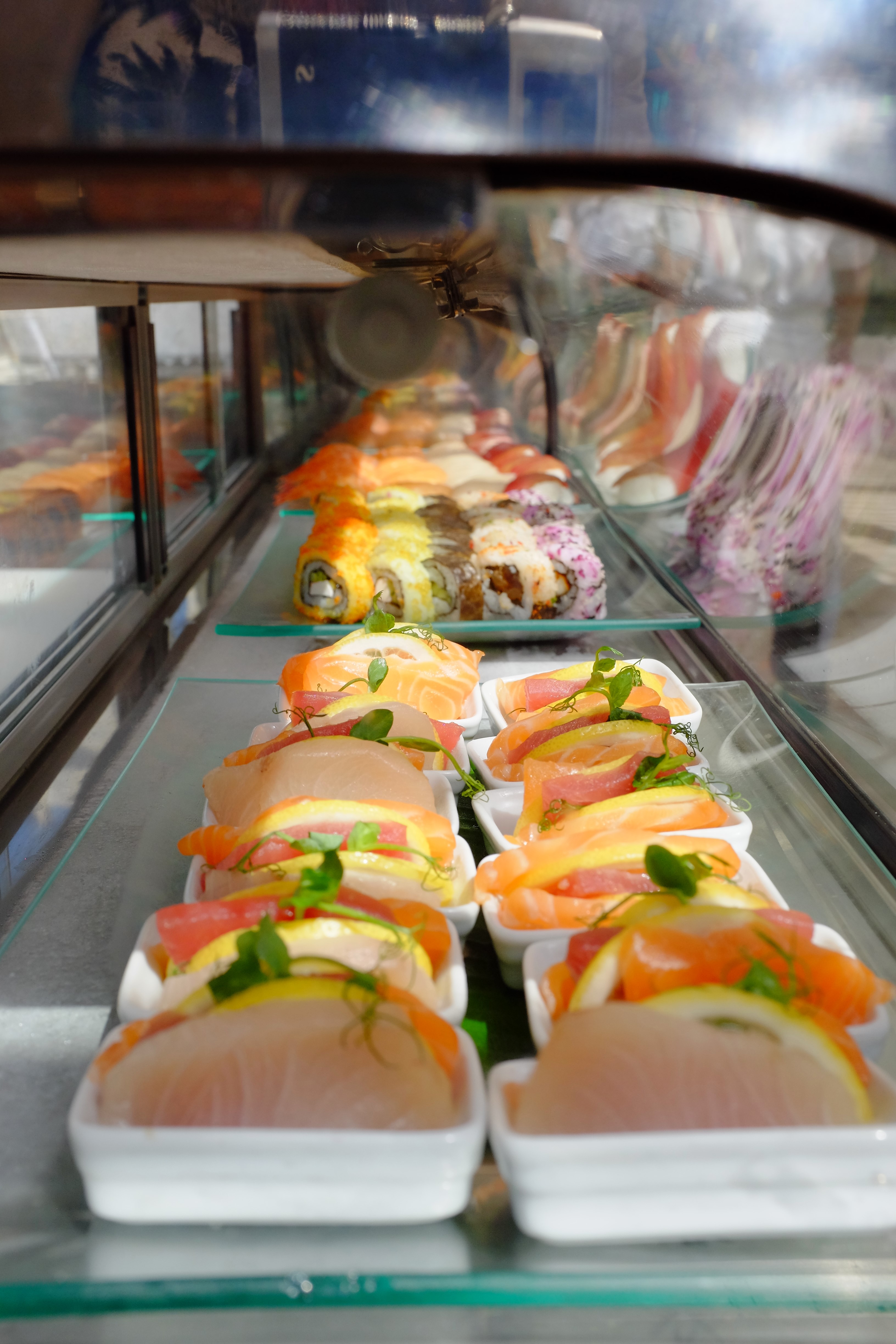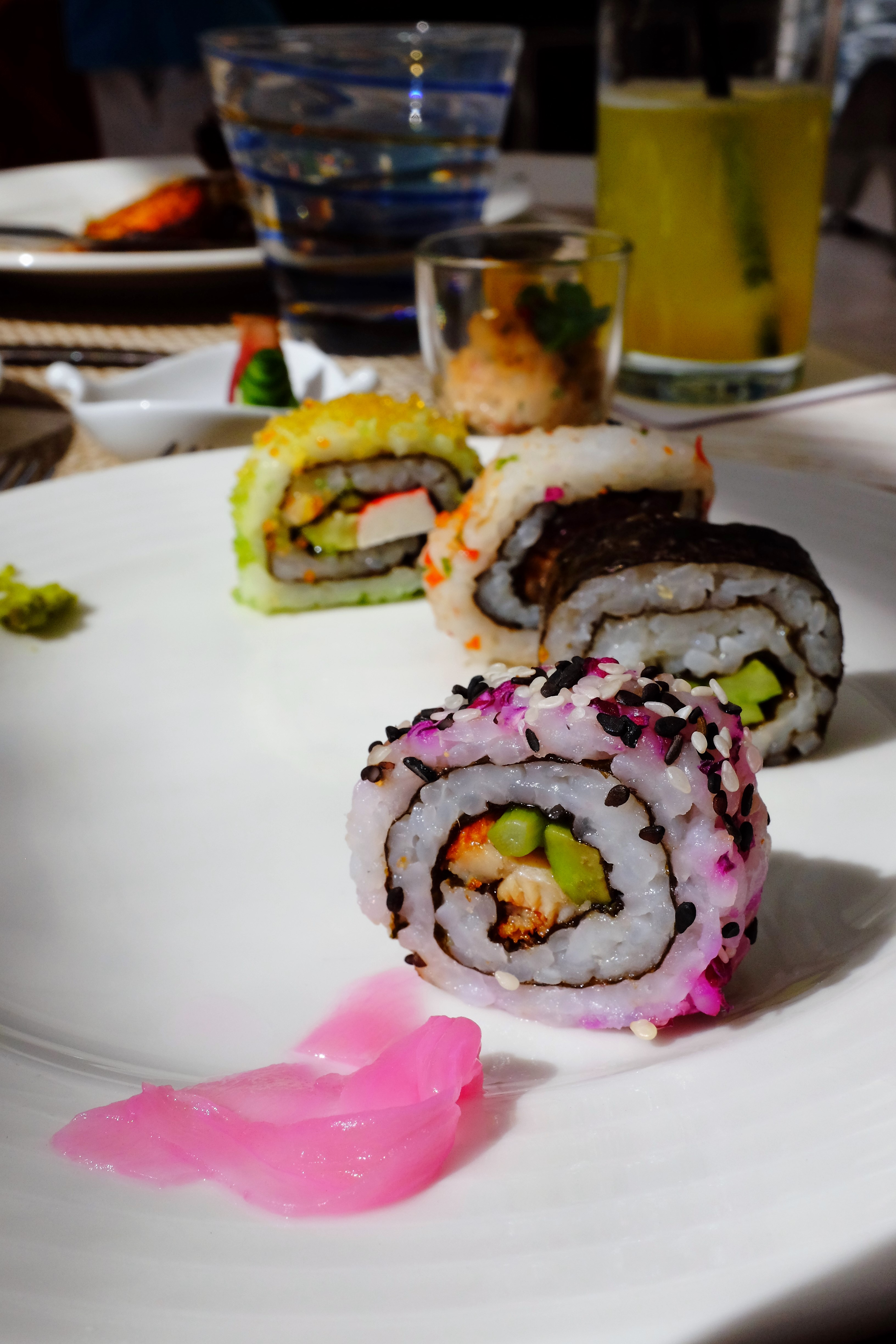 More seafood…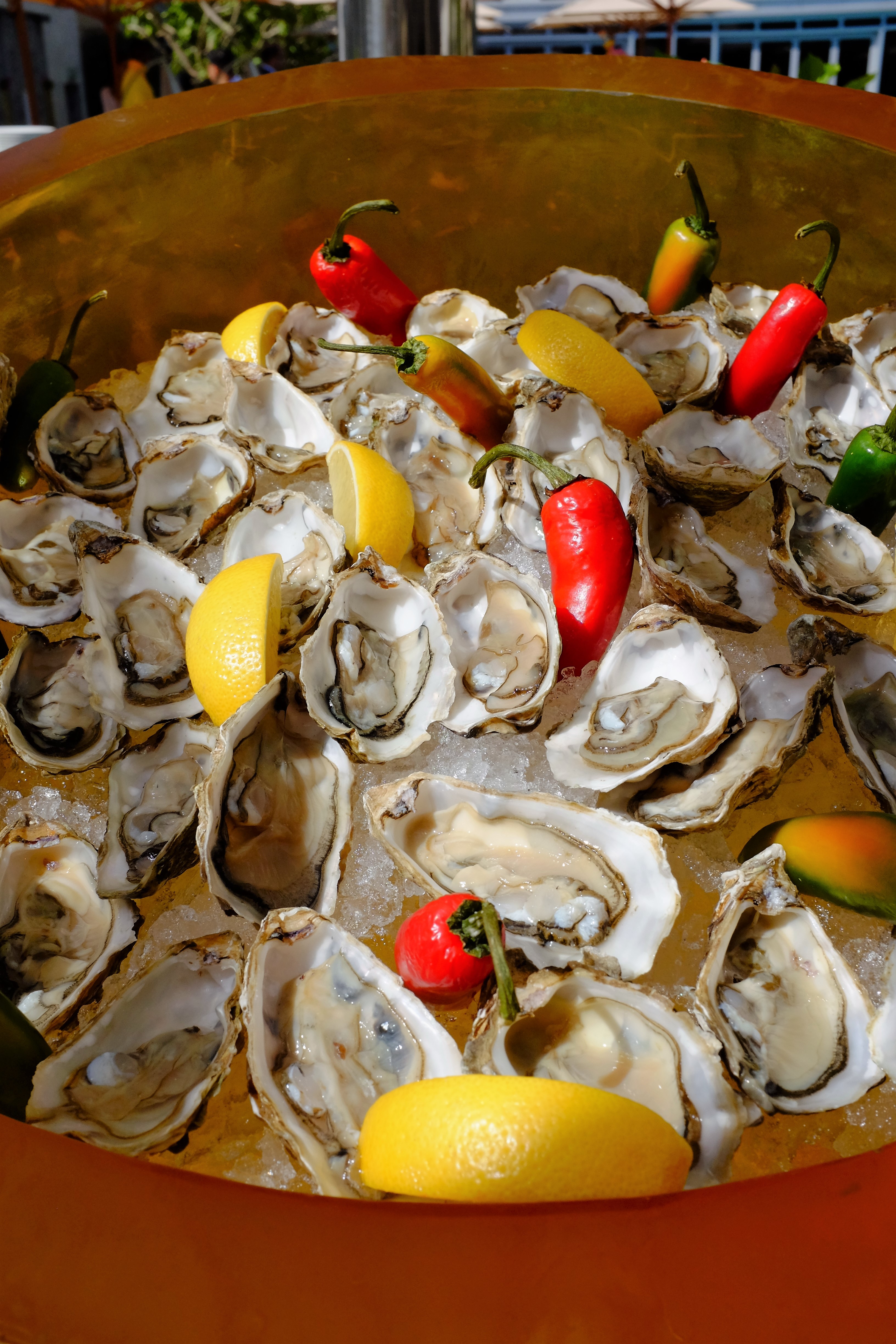 … some crispy and tasty greens (Yes! Finally a buffet that cooks the veggies live, and makes them crunchy delicious! Please, enough after-thought on the vegetables – make them center-stage like Cabana does!)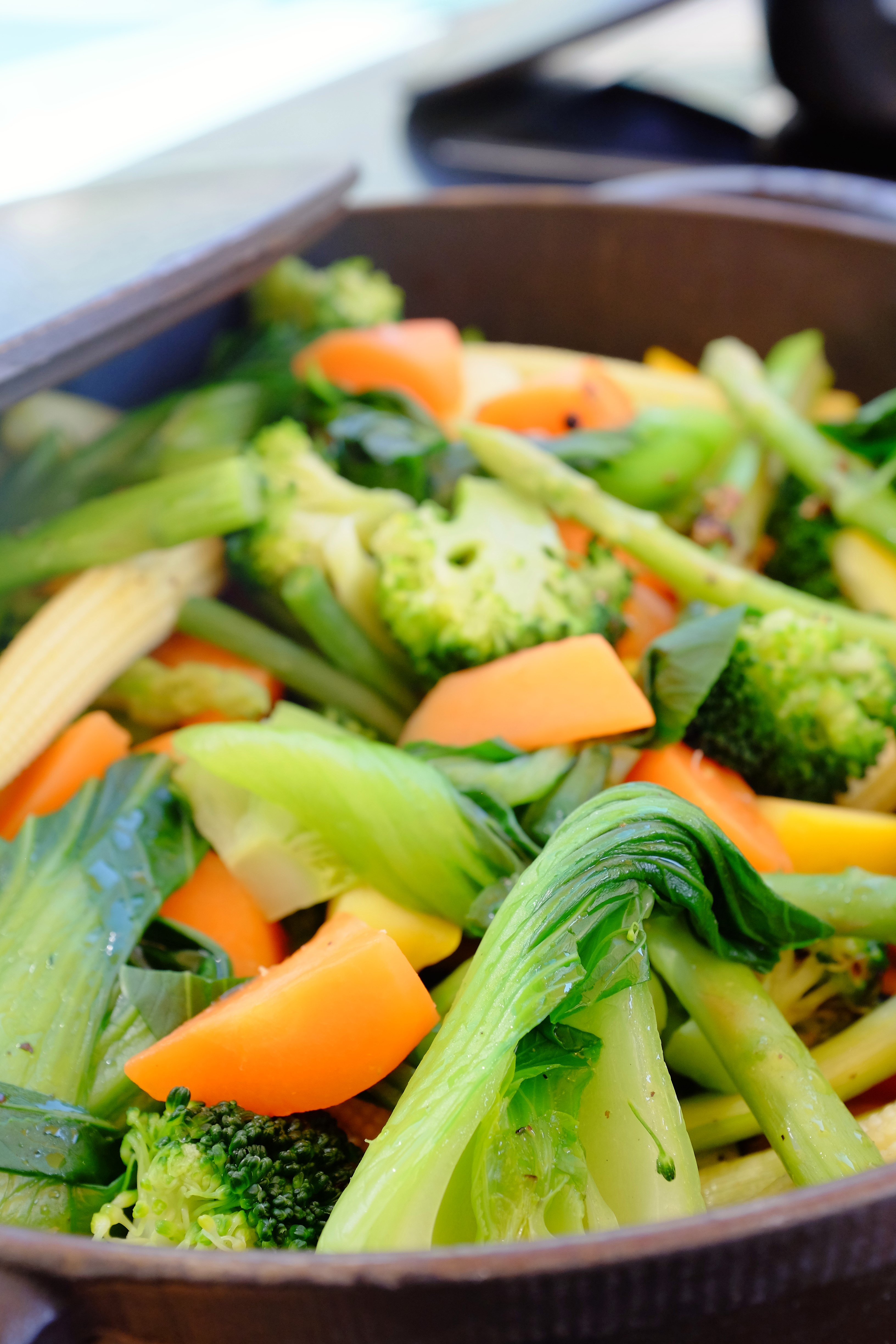 …more pool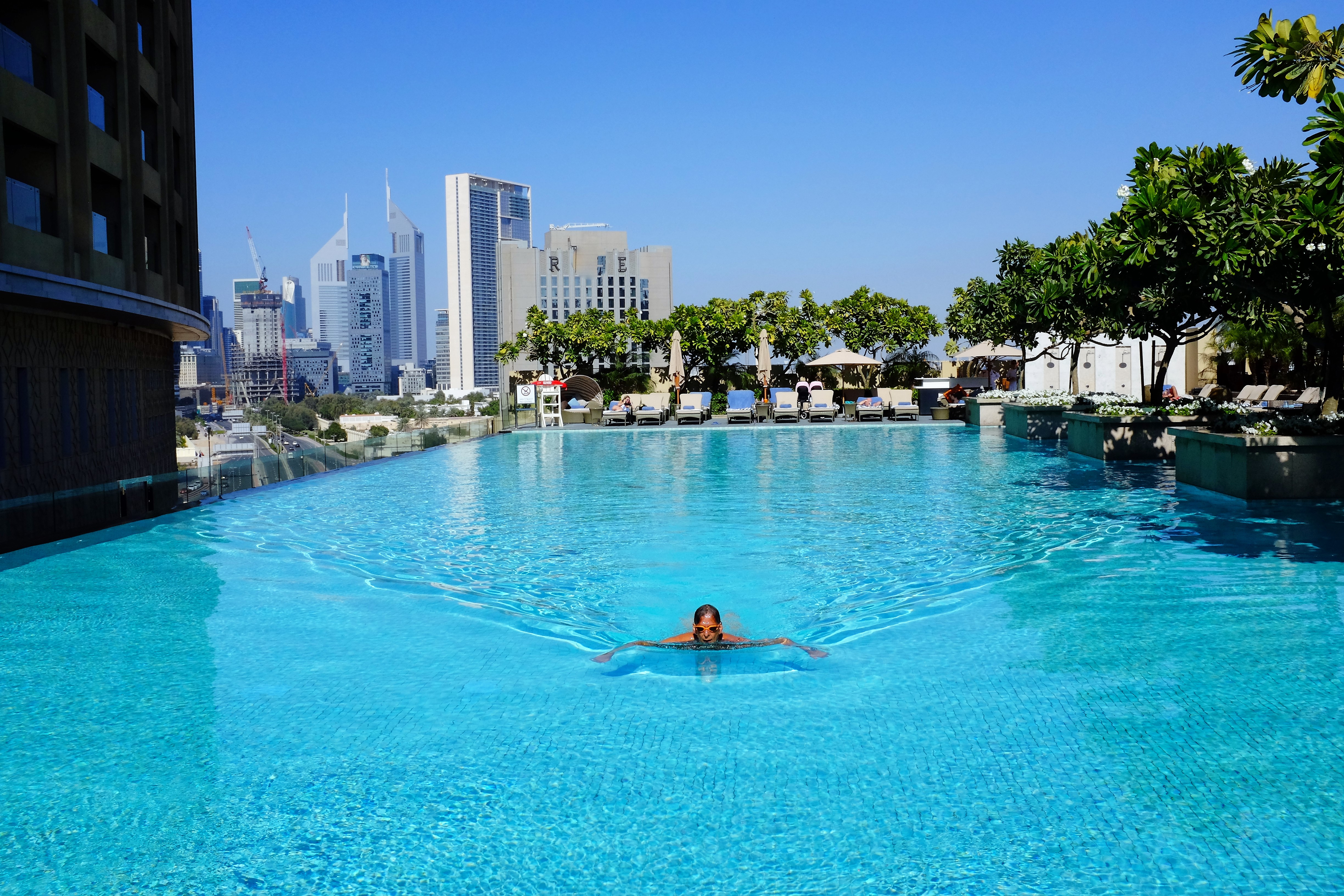 And repeat!
Until dessert… also superb!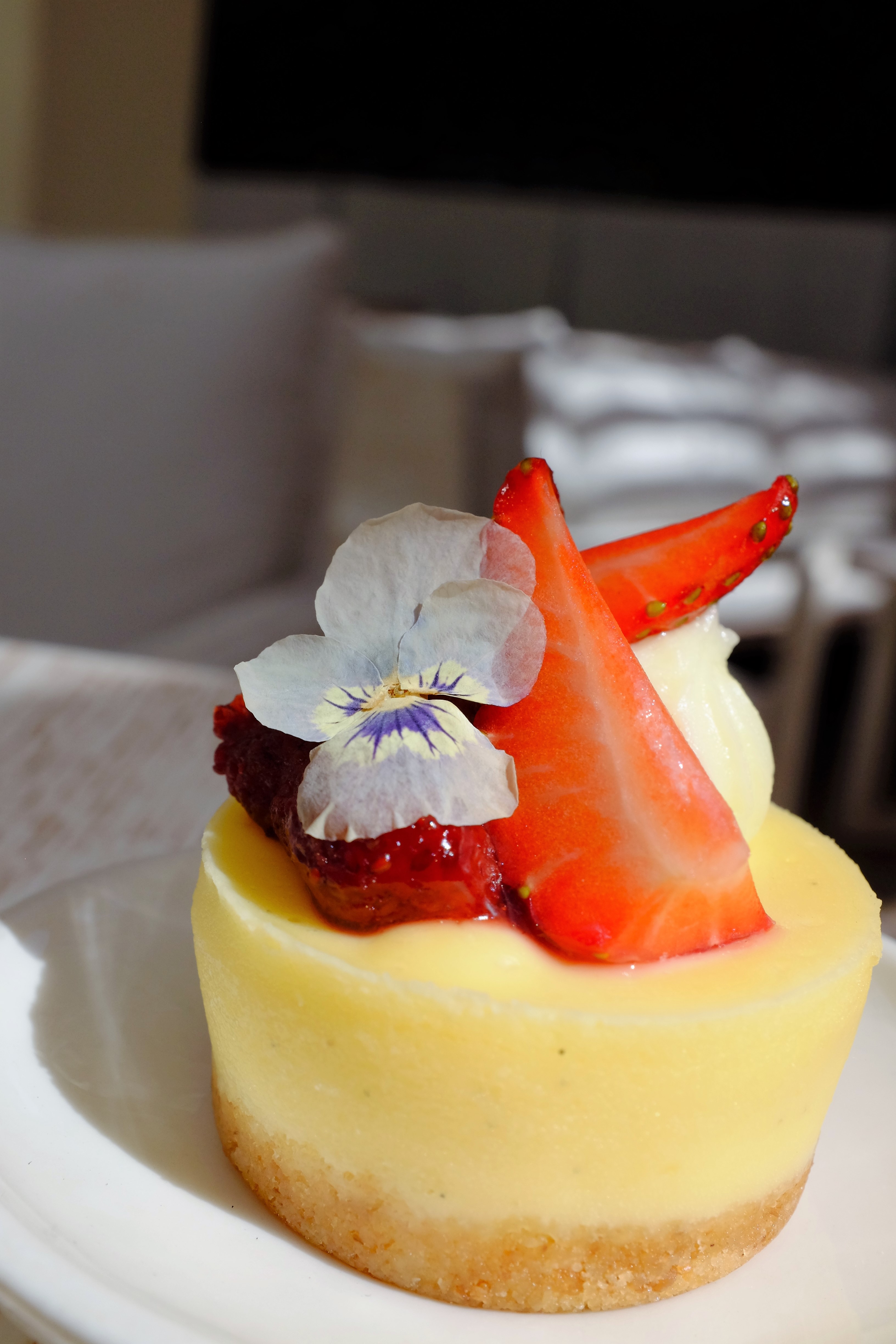 and then chillax, because before you know it, and time flies when you're having fun, it'll be evening soon…oh! shopping time!!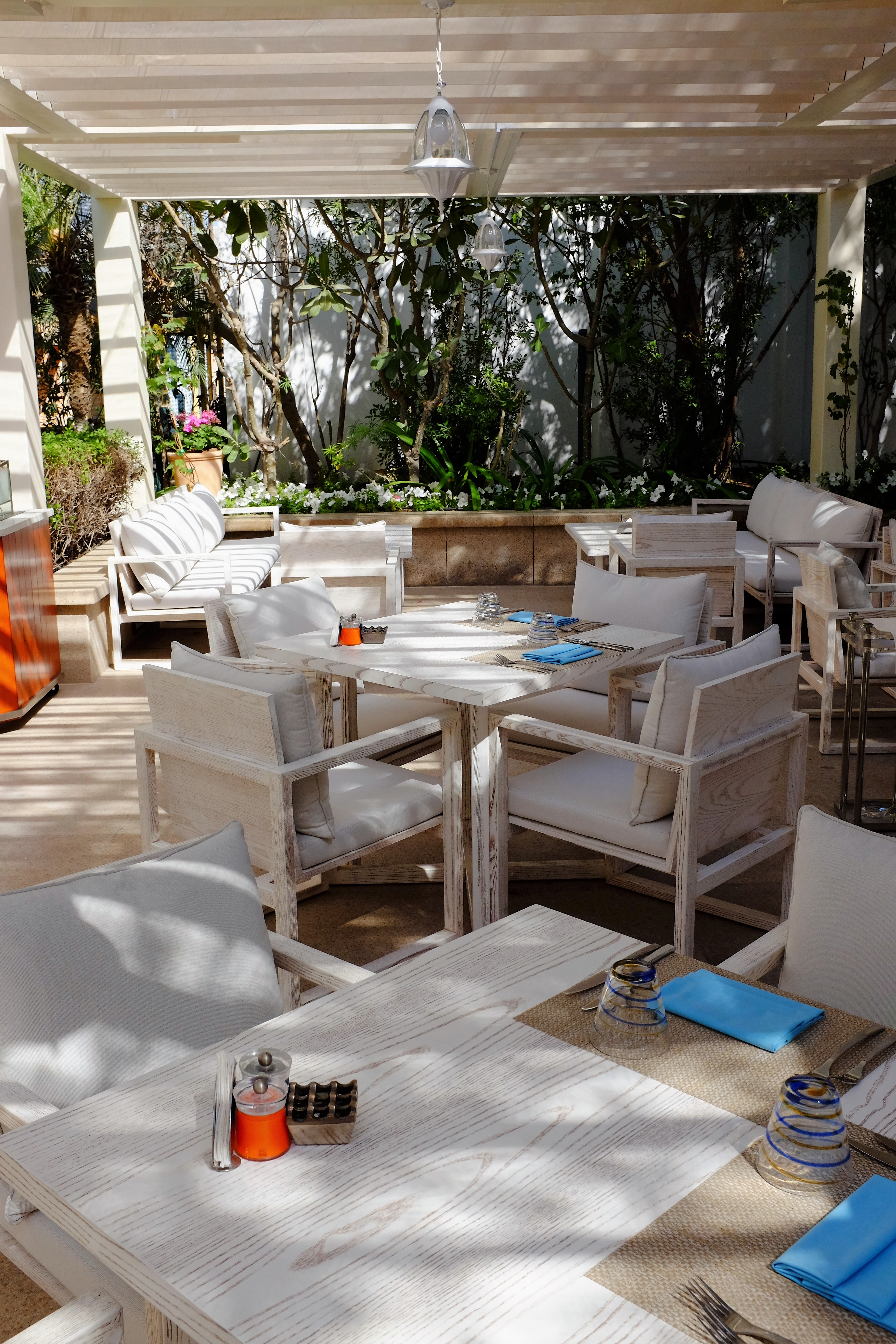 Overall, truly a brunch that exceeded expectations – at The Address Dubai Mall.