Let's start from the end, with a caramelized pineapple ravioli with coconut and date brûlée and a lime sorbet, just to introduce the level of sophistication that has gone into the Fish House menu.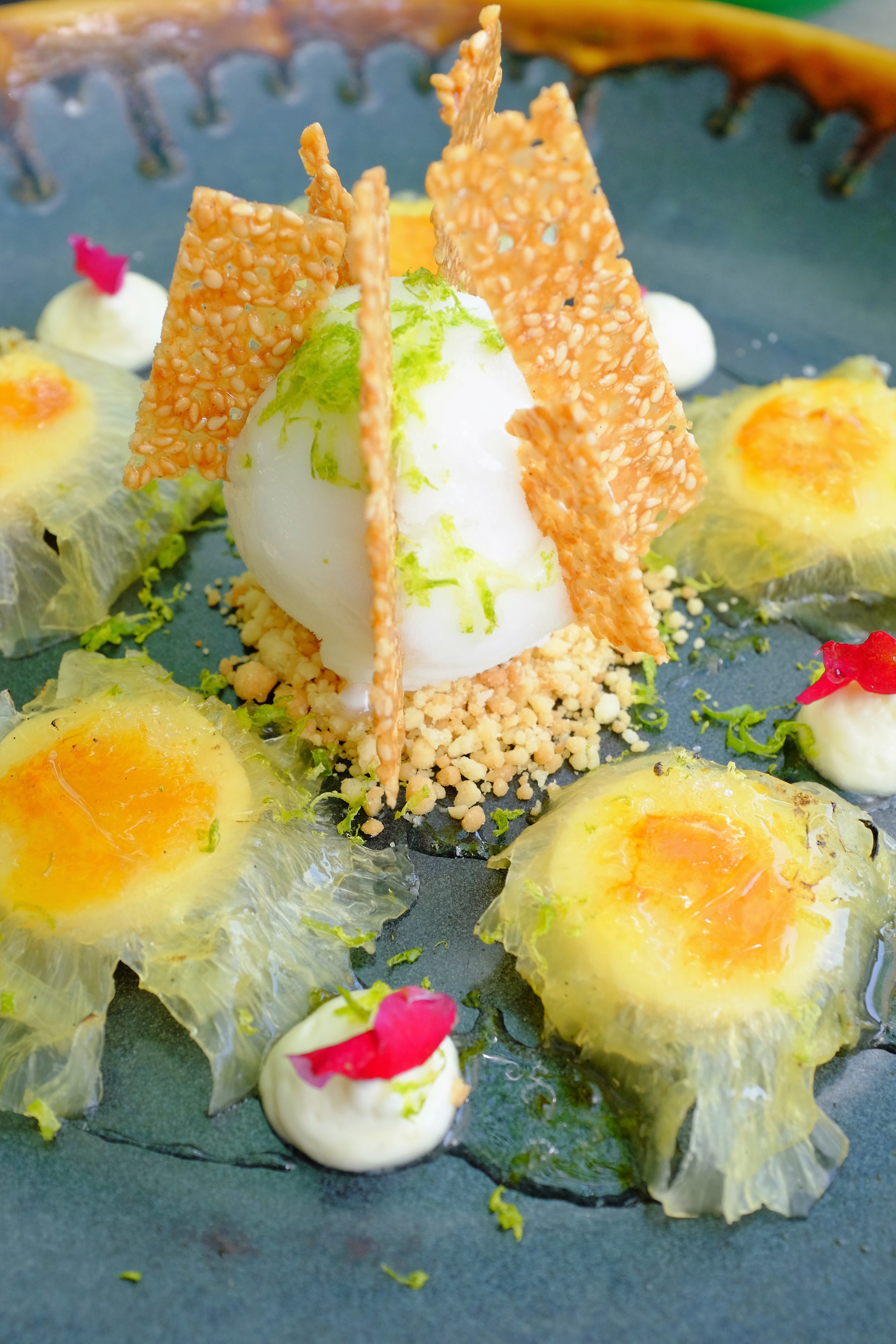 Yet, at the other end of sophistication is a simplicity that comes from using only the freshest ingredients, and the Fish House bounces back and forth on both extremes with a smoothness that only a truly great meal can manage – and that is exactly what you get, as you dine in lovely surroundings either indoors or out on the terrace of the Intercontinental Dubai at Festival City.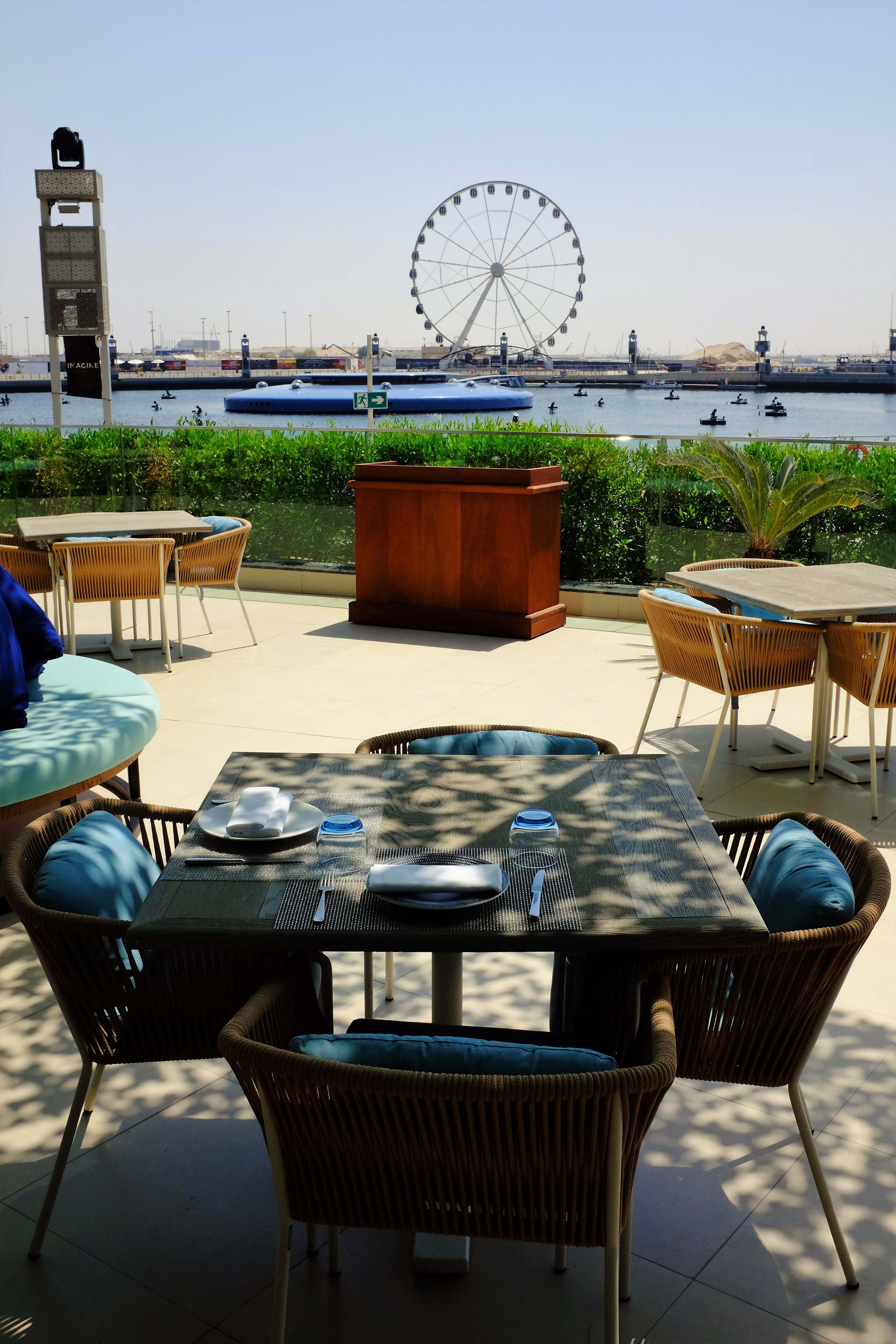 The concept is that of an upscale fish market,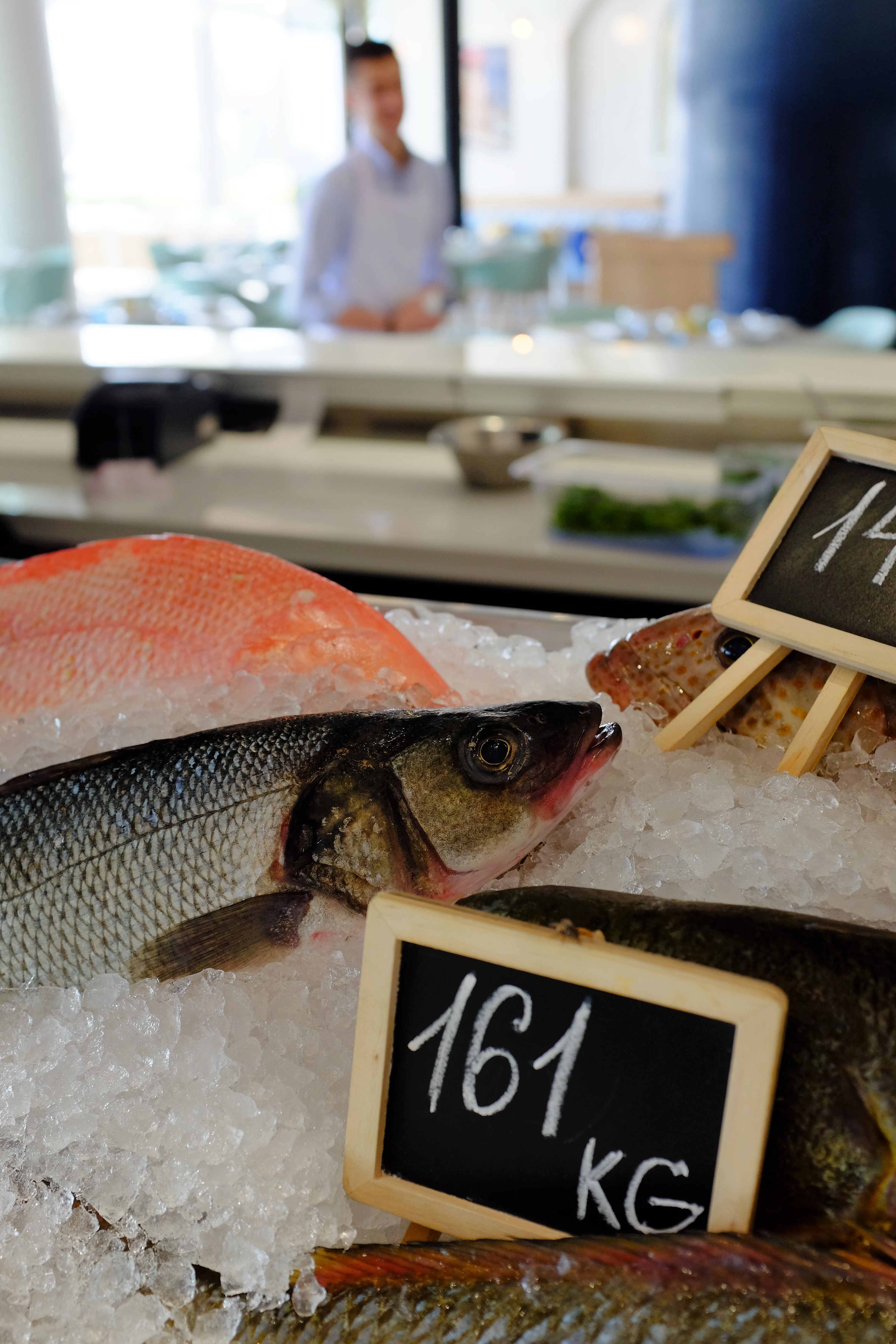 where your catch can be then prepared instantly on the premises in the cooking method of your choice, with a selection of sauces and sides.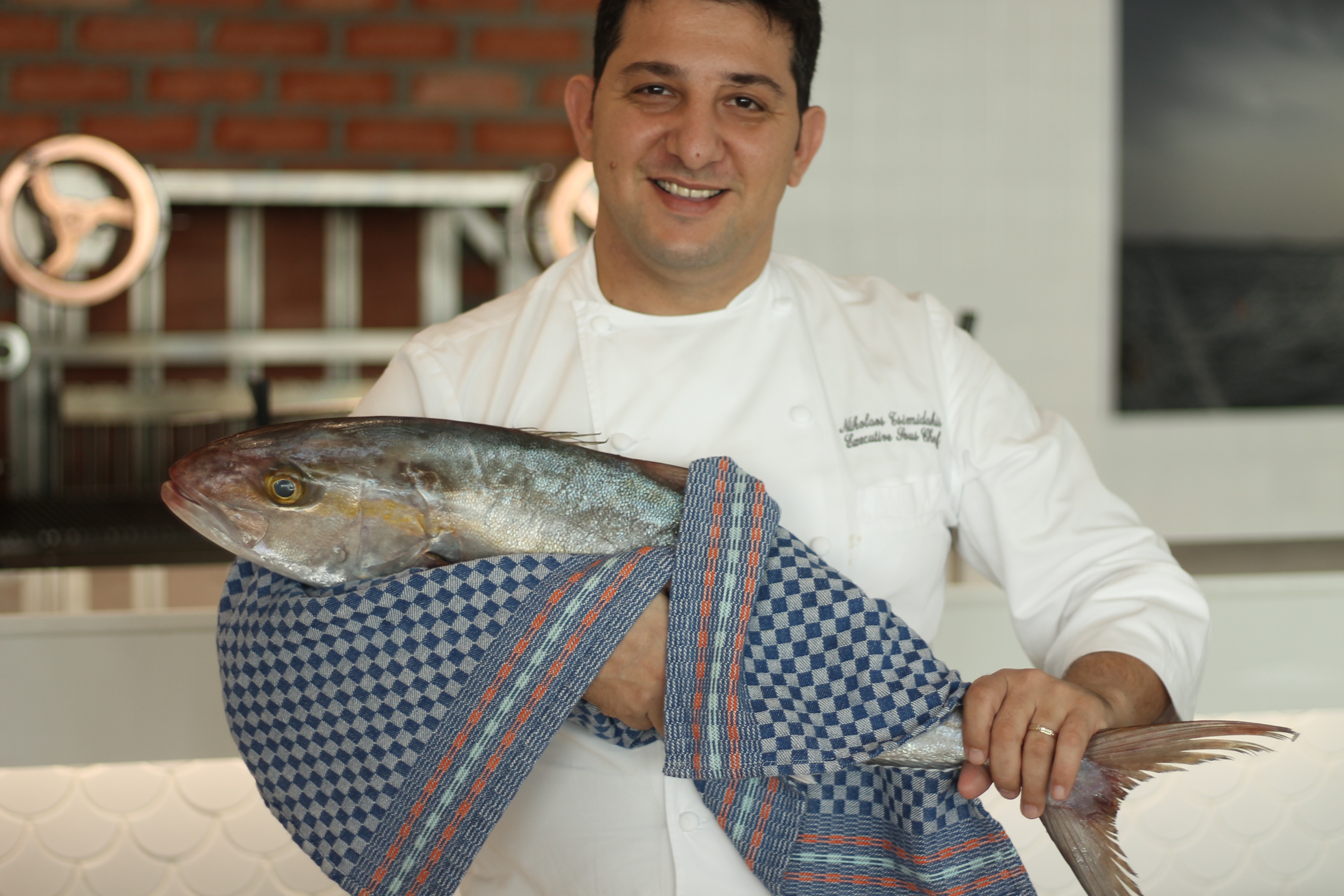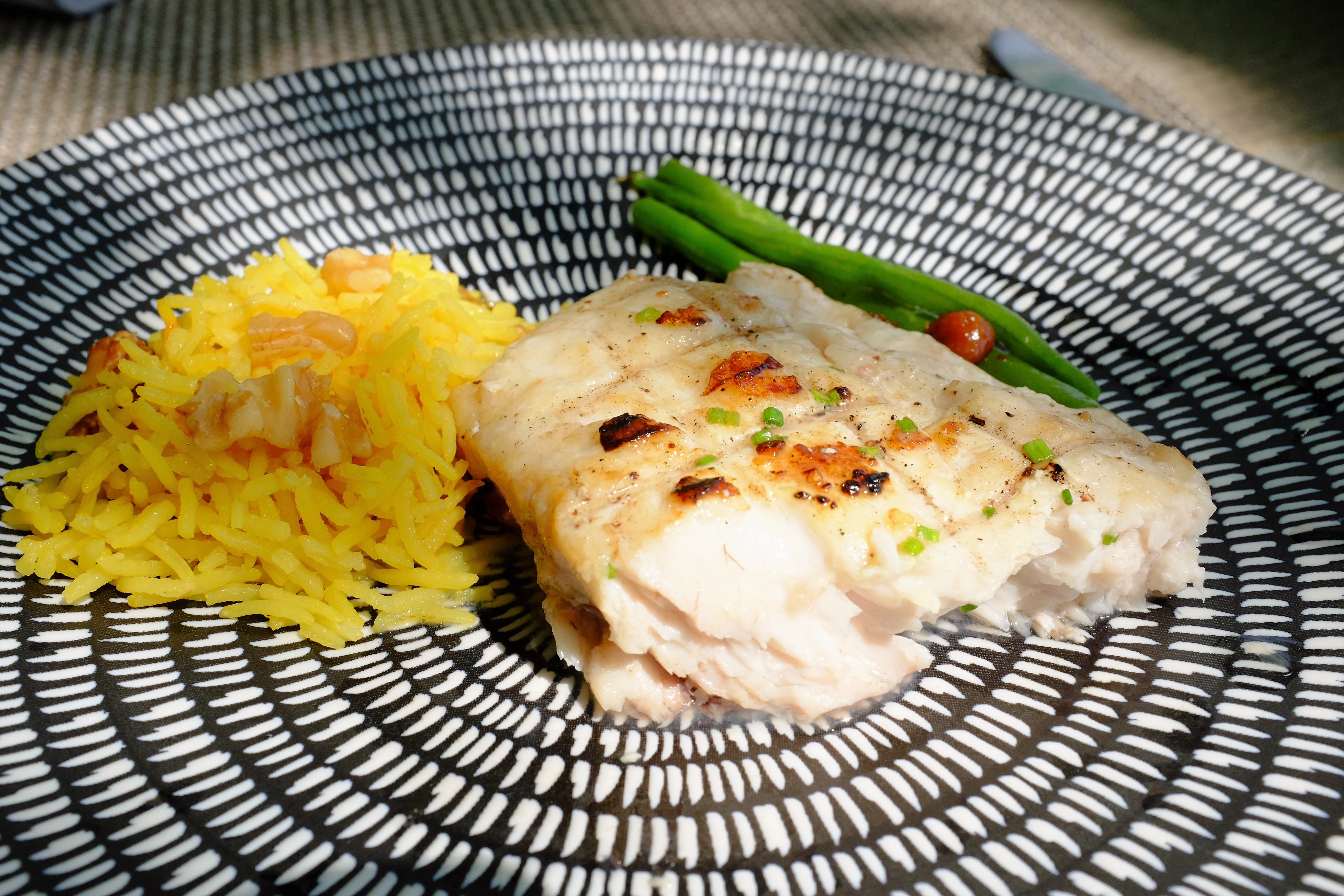 And then there is à la carte – and a fabulous one at that!
I try to limit my reviews to simply tasting the dishes, but at the Fish House I must admit I devoured the meal with gusto! Absolutely fabulous!
From the menu I would highly recommend the Fish House Towers – choice of hot or cold, up to you – simply because it is a unique presentation of a wide selection of seafood prepared in different ways: and all of them excellent.
On a three-tiered 'tower', you and your party will bask in the competing attention of some of the following delights: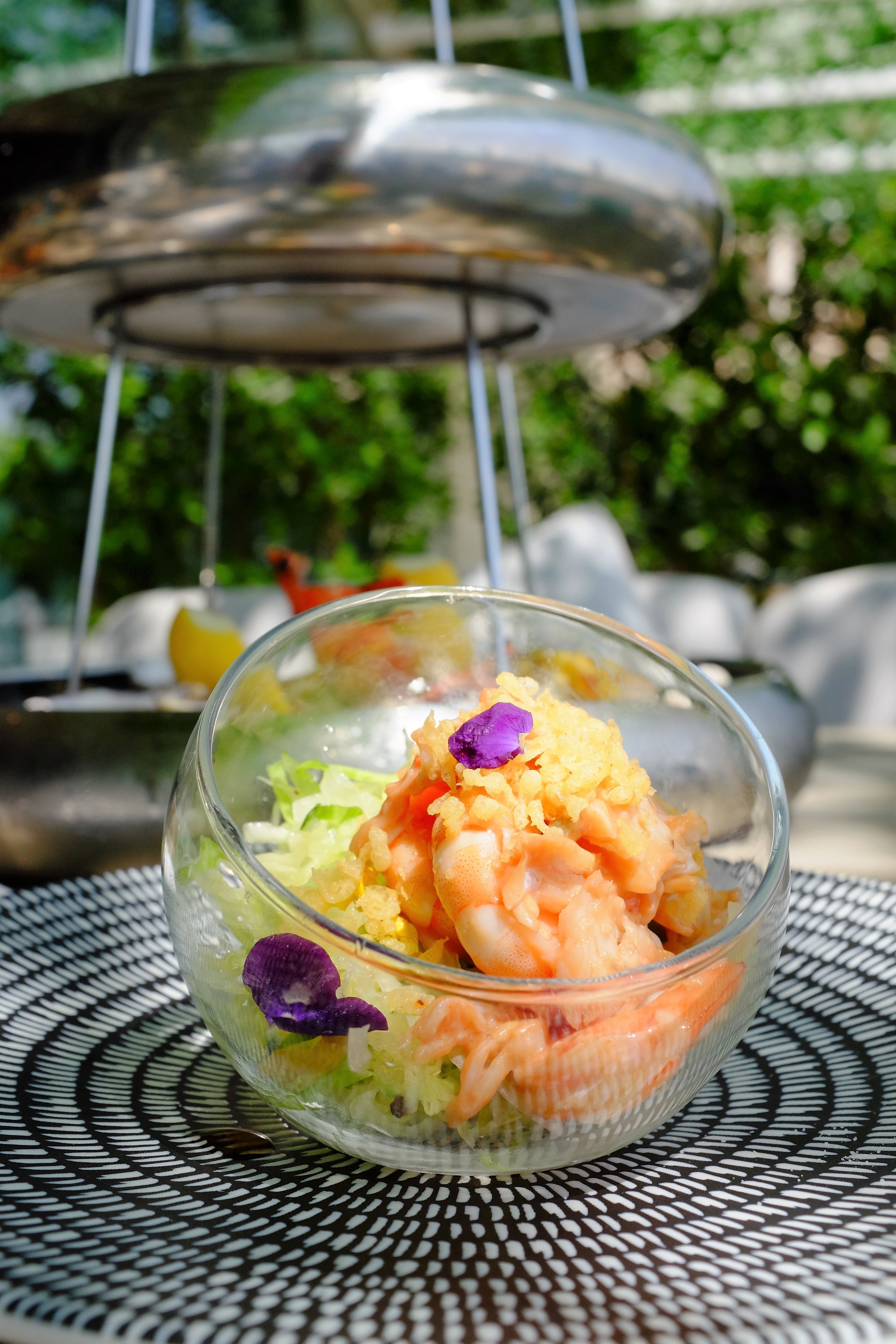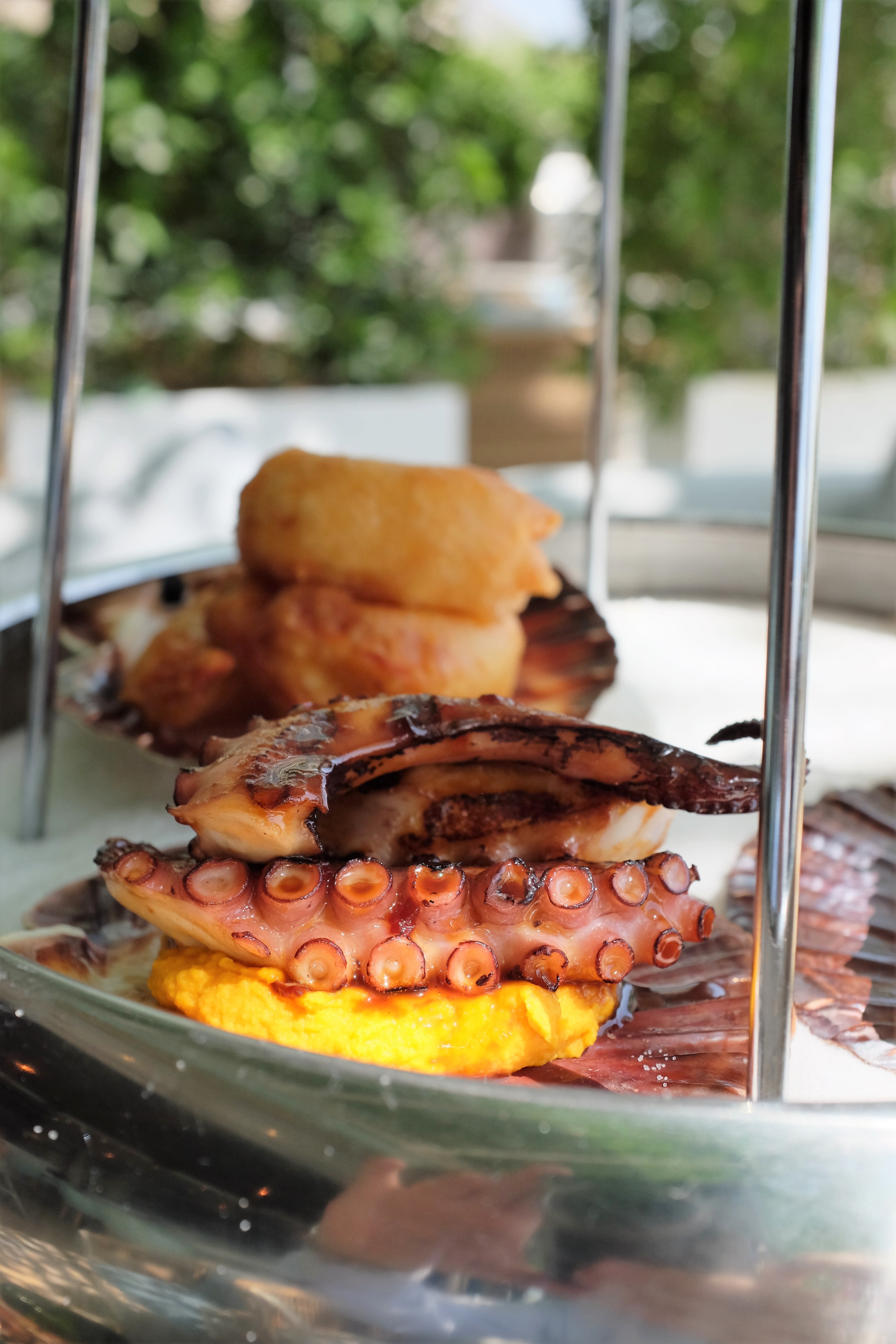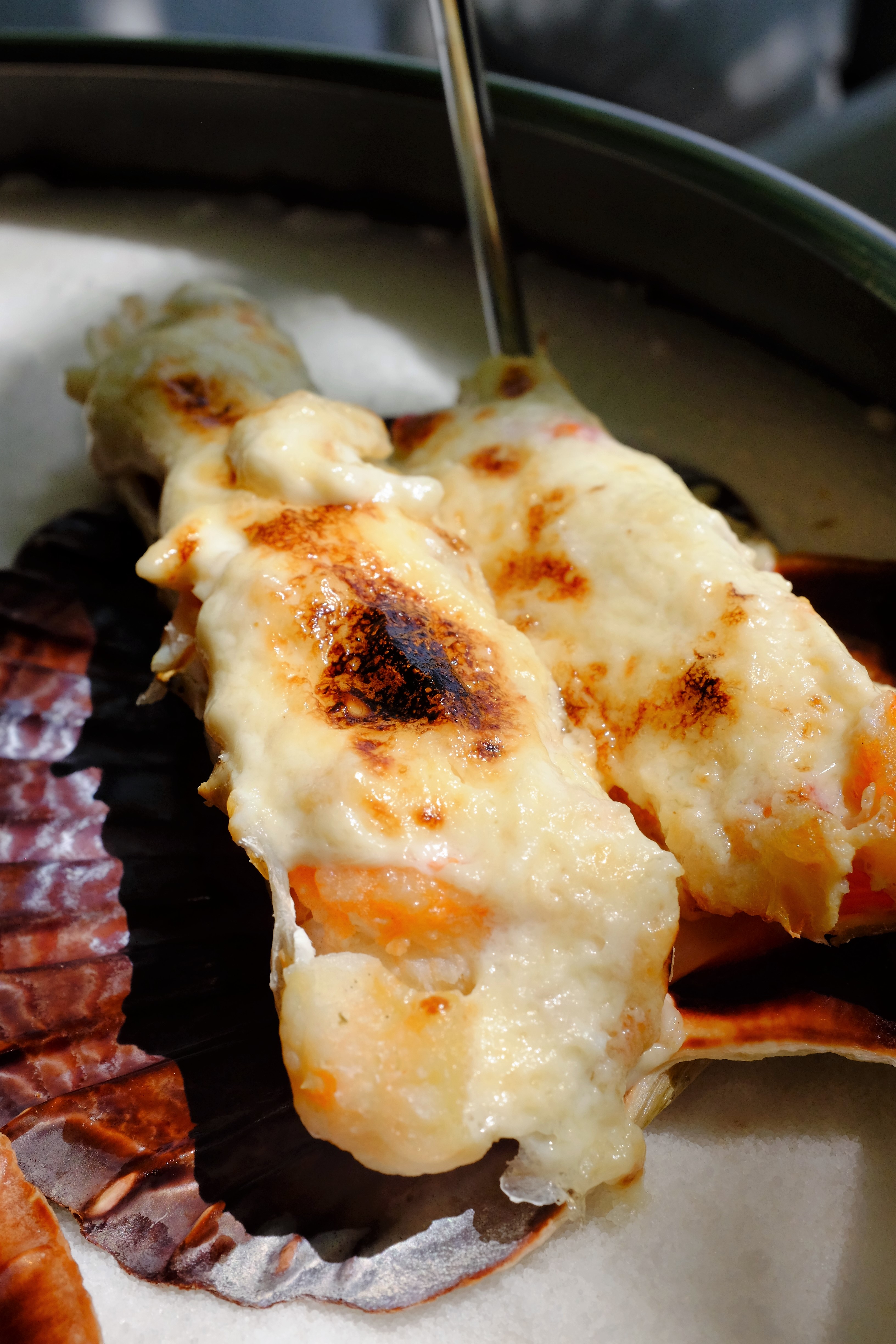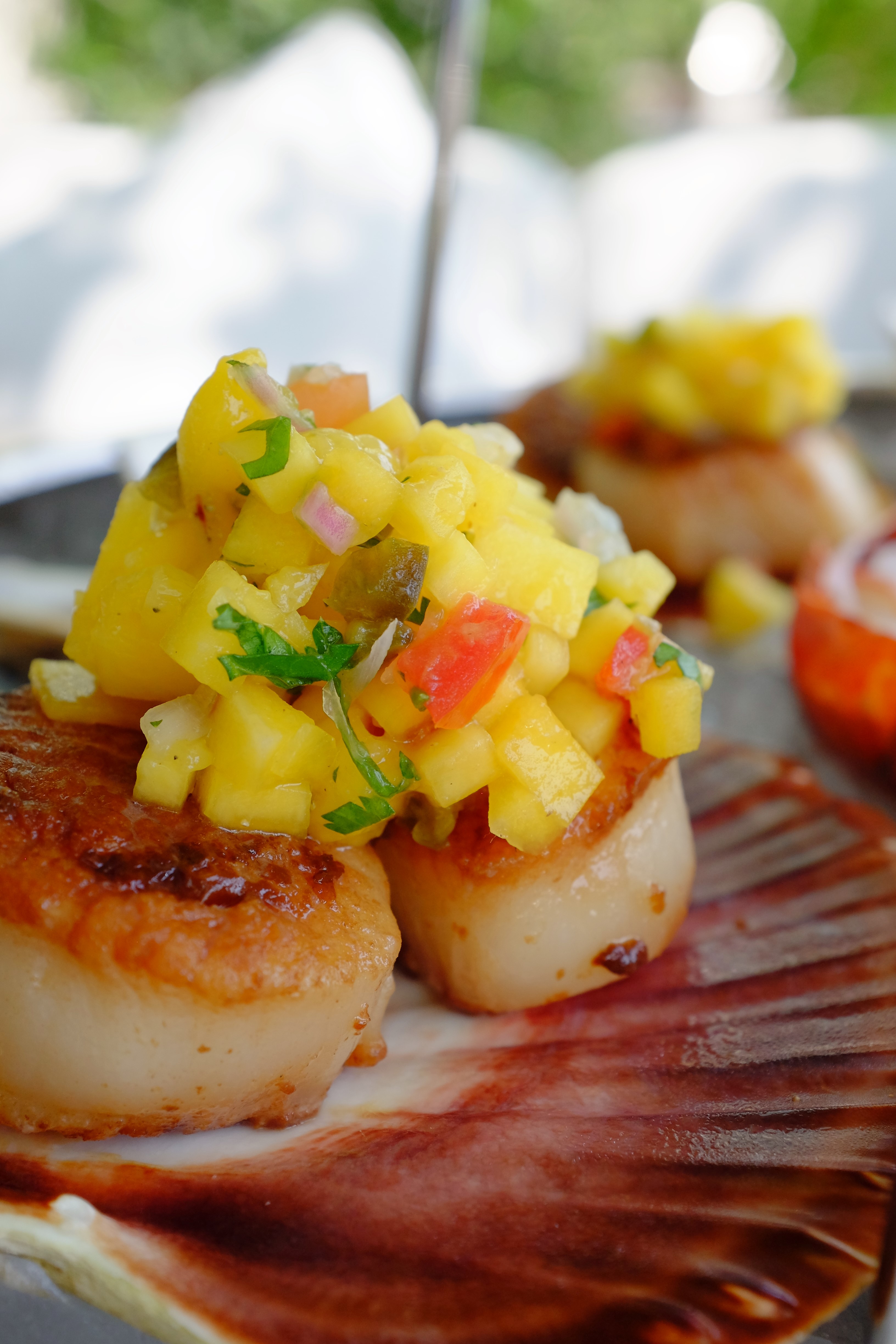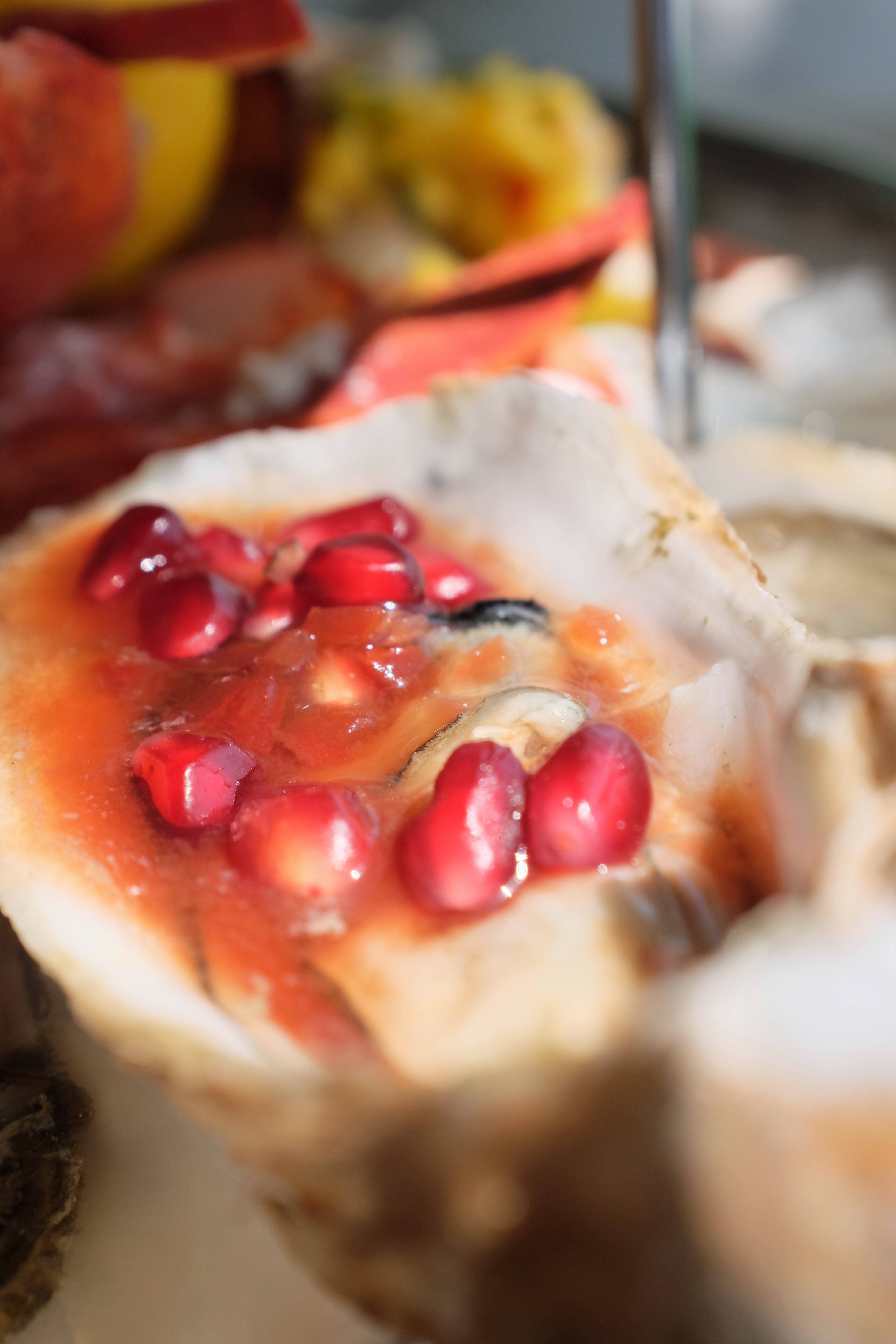 Besides the superlative experience of tasting 'the tower', visually as well as on the palate, and the extremely fresh base ingredients, which were a delight on their own, the genius of this presentation at the table was how each component part is prepared to both compete and yet also complement with each other part in terms of flavor – truly a masterpiece!
Second to none in Dubai. And I say this seriously.
Here it is in its full glory: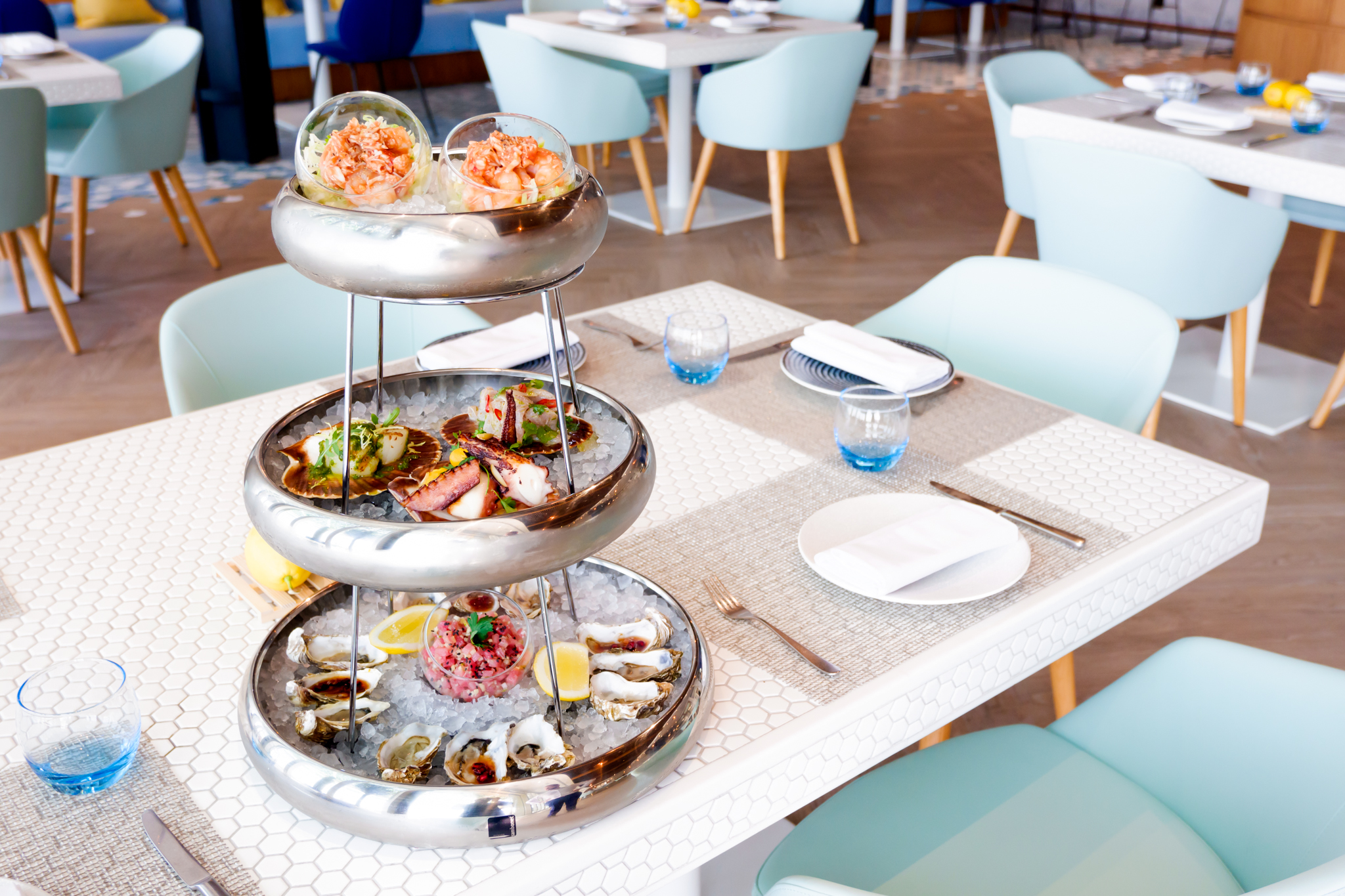 The atmosphere is very pleasant, also for a quick business lunch. Festival City is such a great location that makes it accessible even on busy days.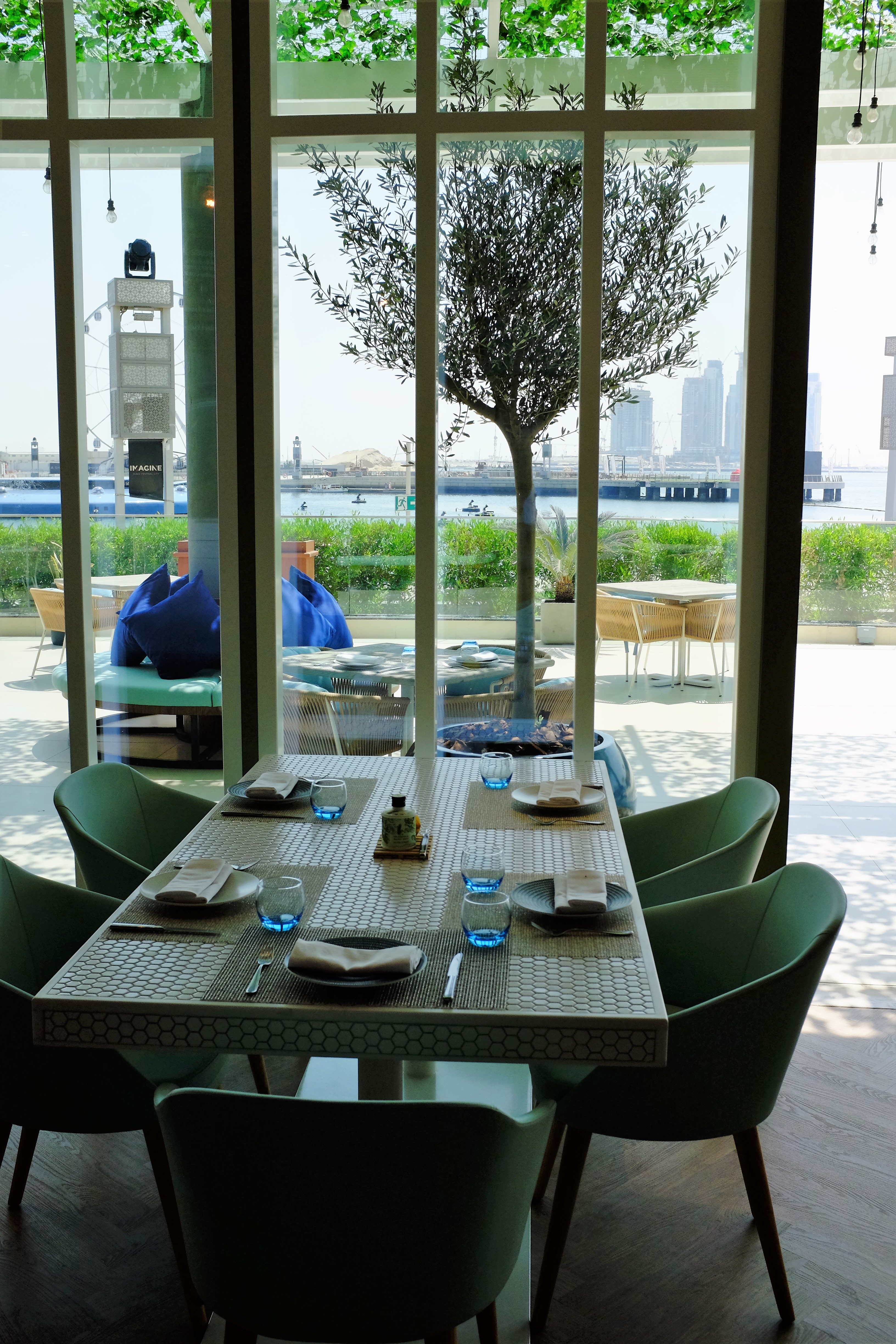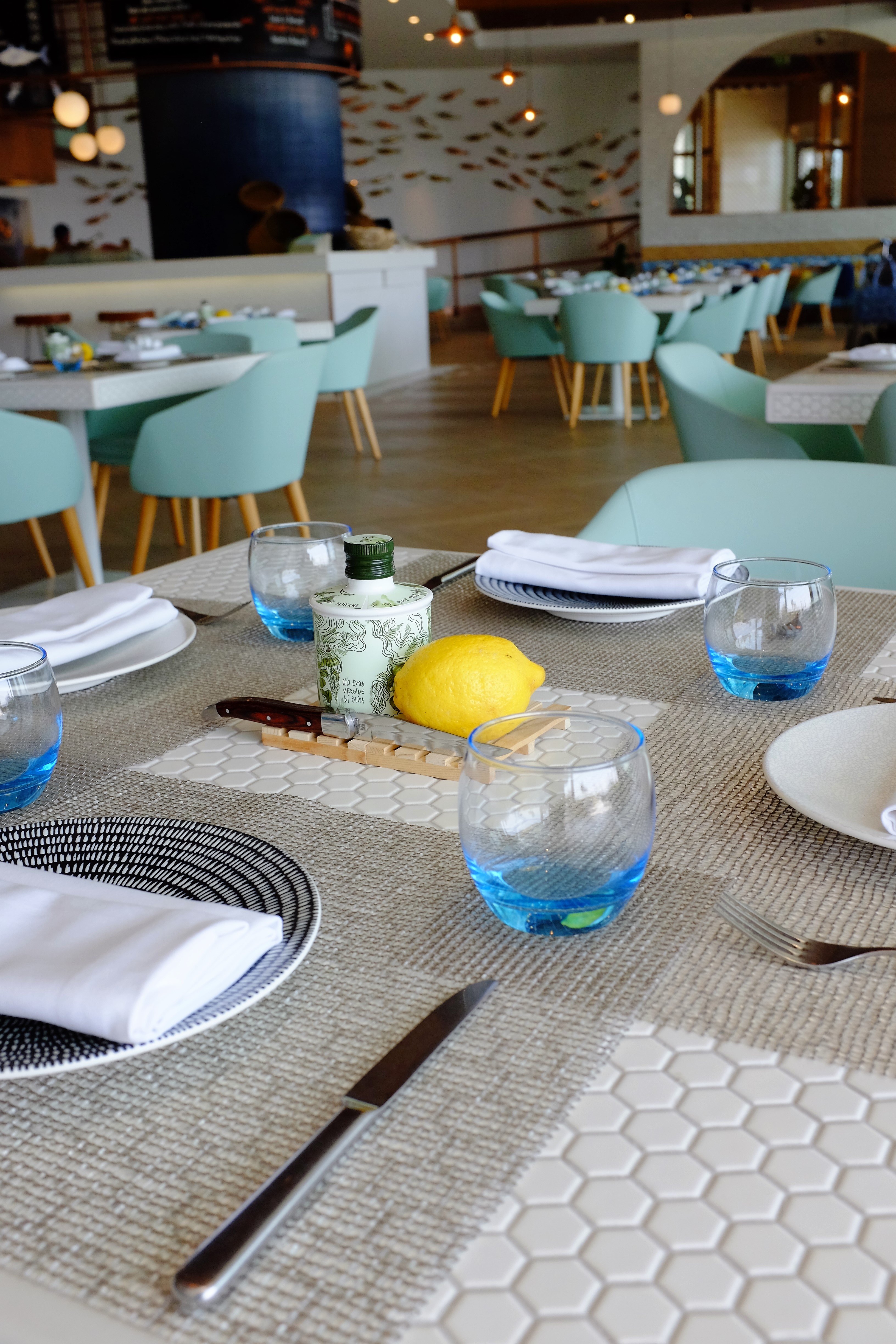 And there are other special touches, like a massive colorful mocktail for two: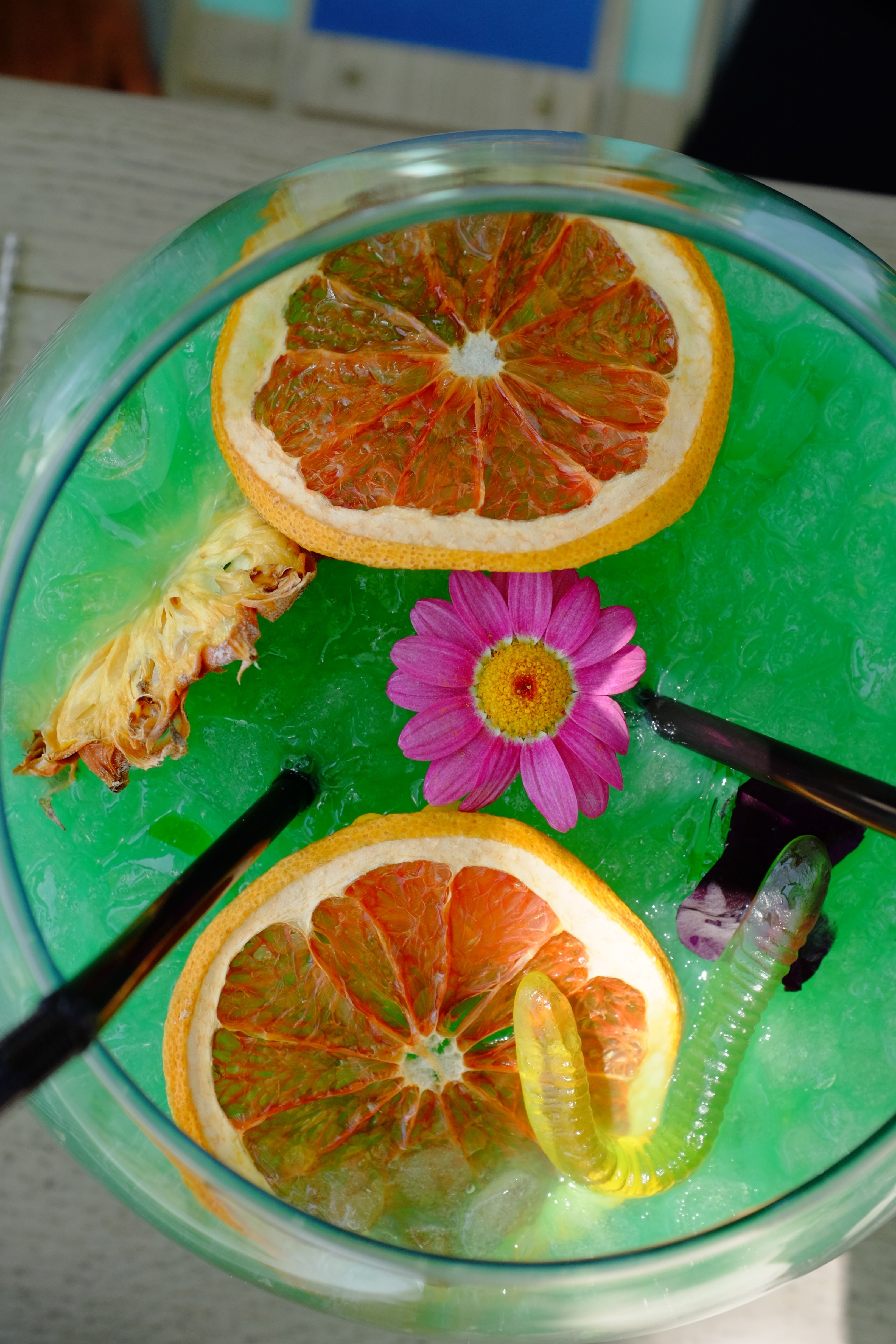 As well as the Fish House Classics – such as Royal Hammour Sayadieh – and…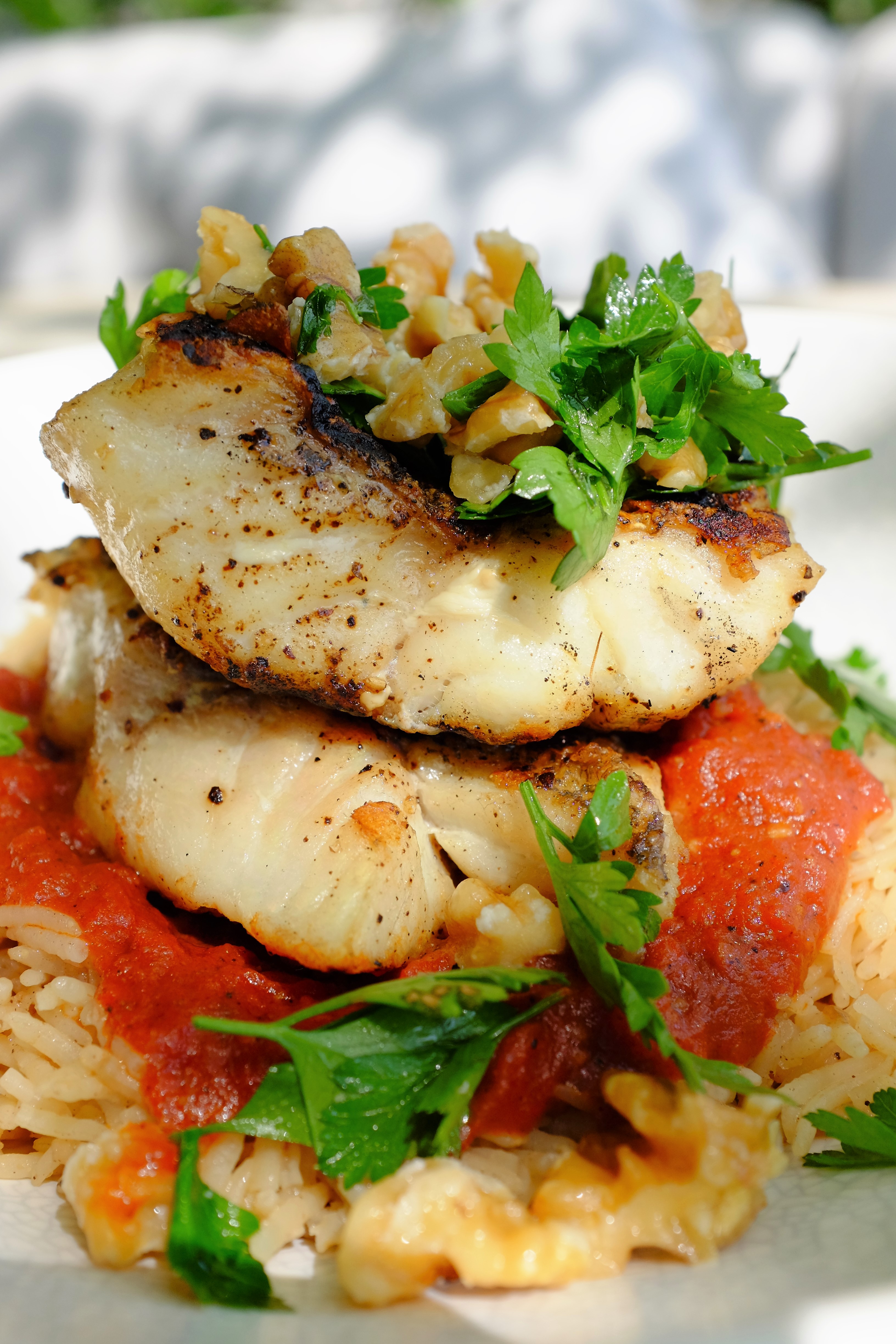 …and the Starters, such as the delightful combination of crispy white-eye with tahini roulade: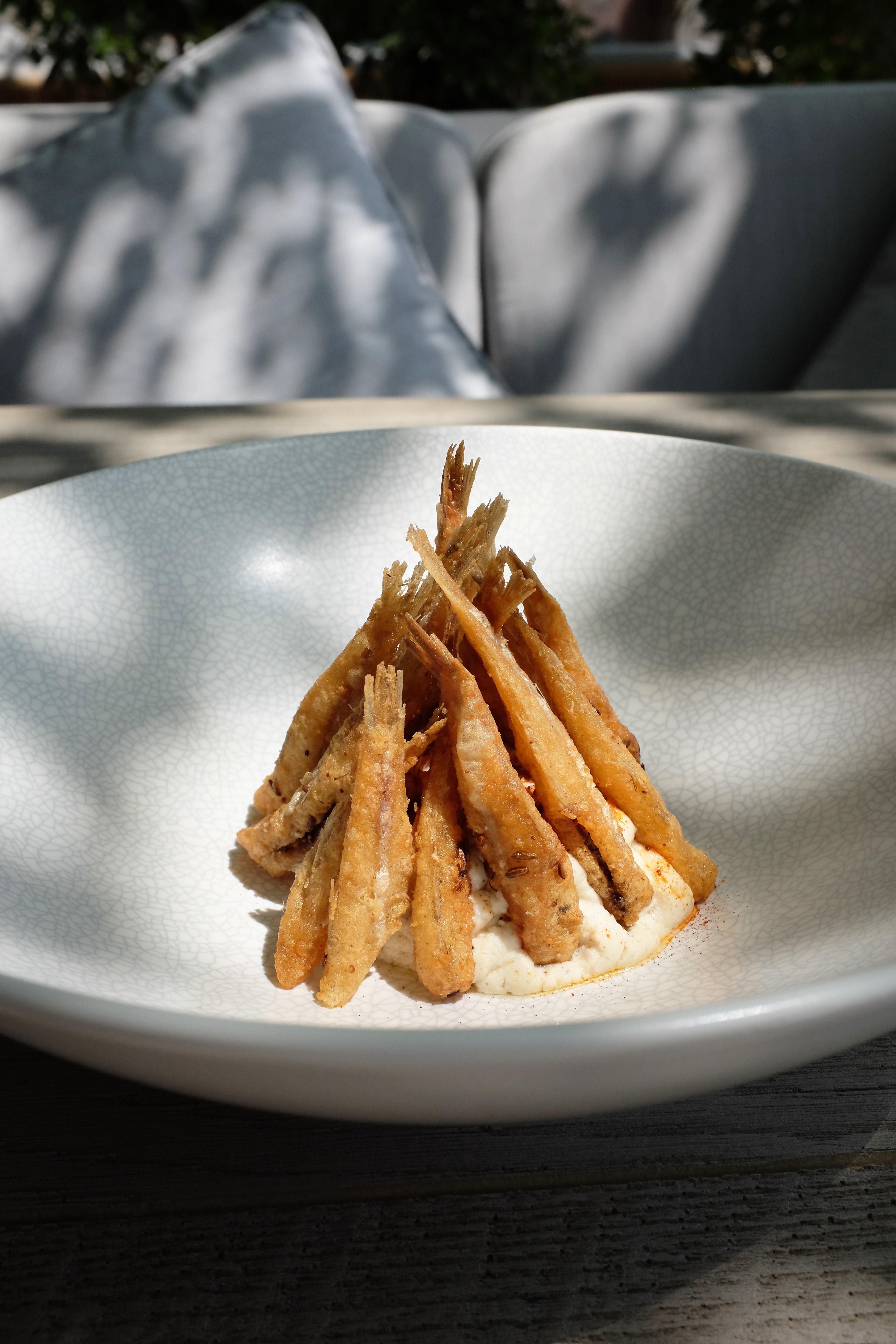 And that brings us full circle back to the desserts!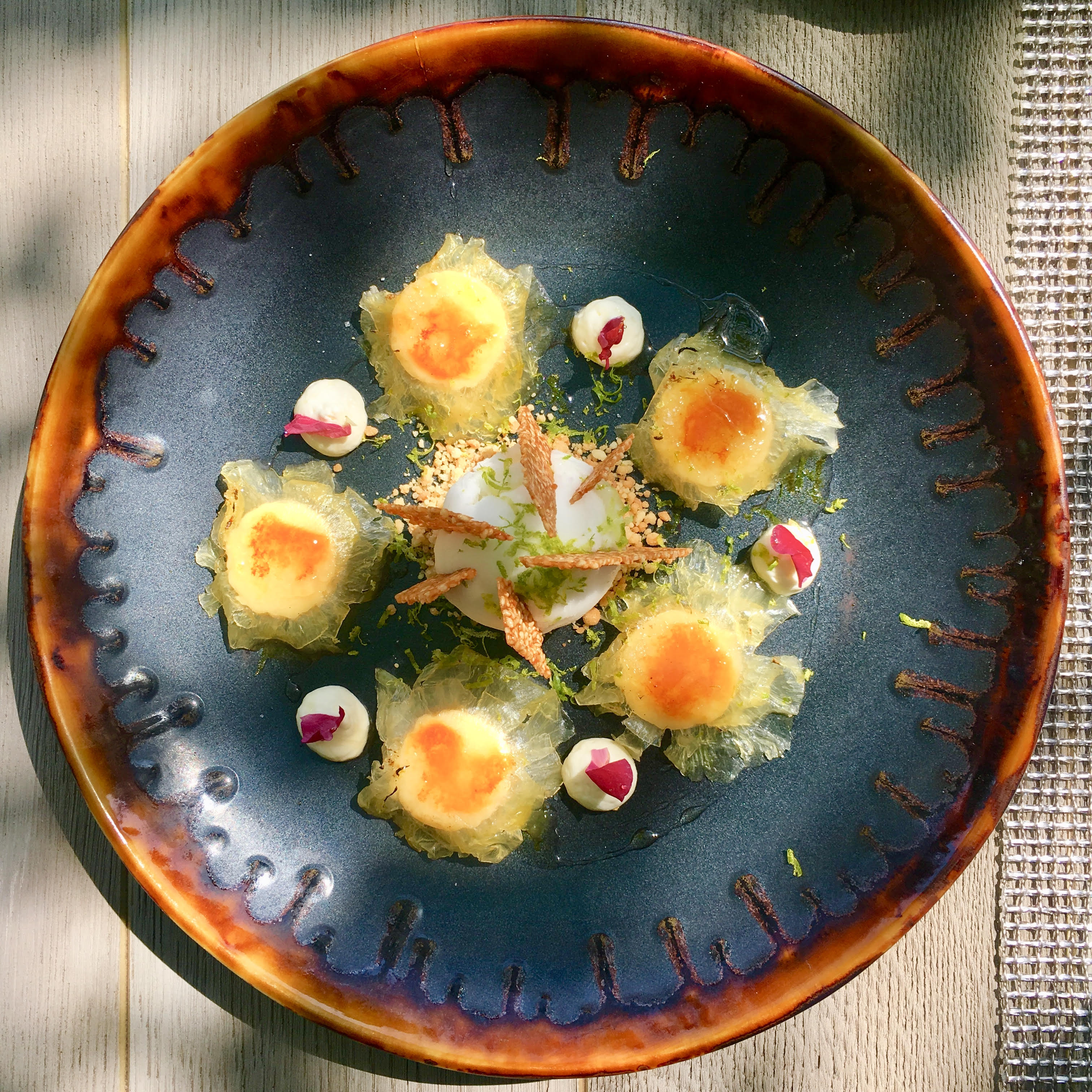 Overall, Fish House is a spectacular culinary destination in Dubai – for that special occasion as well as for a quick nip during the day.
Fabulous in all regards!