Among the many excellent restaurants in Budapest, there is one that stands out.
One whose name is recognised universally by the city's gourmets.
One whose name when mentioned receives nods of approval even from the most discerning bon vivants and socialites…
It is simply known as Café Pierrot.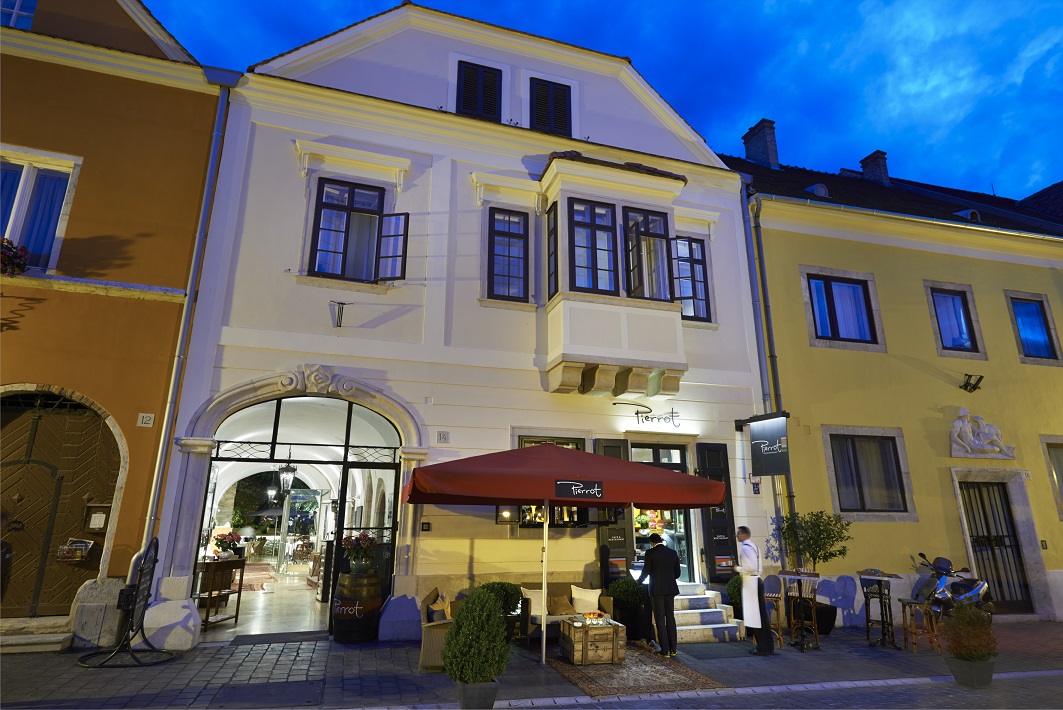 It is a cozy place, unpretentious and very private, yet welcoming and professional.
Oh, and it is also located on top of Budapest's famous Castle District, so the location is simply to die for!
Featured in the Michelin Guide since 2005, you know you are entering a paradise of fine dining the moment you open the front door and catch a glimpse of the hall.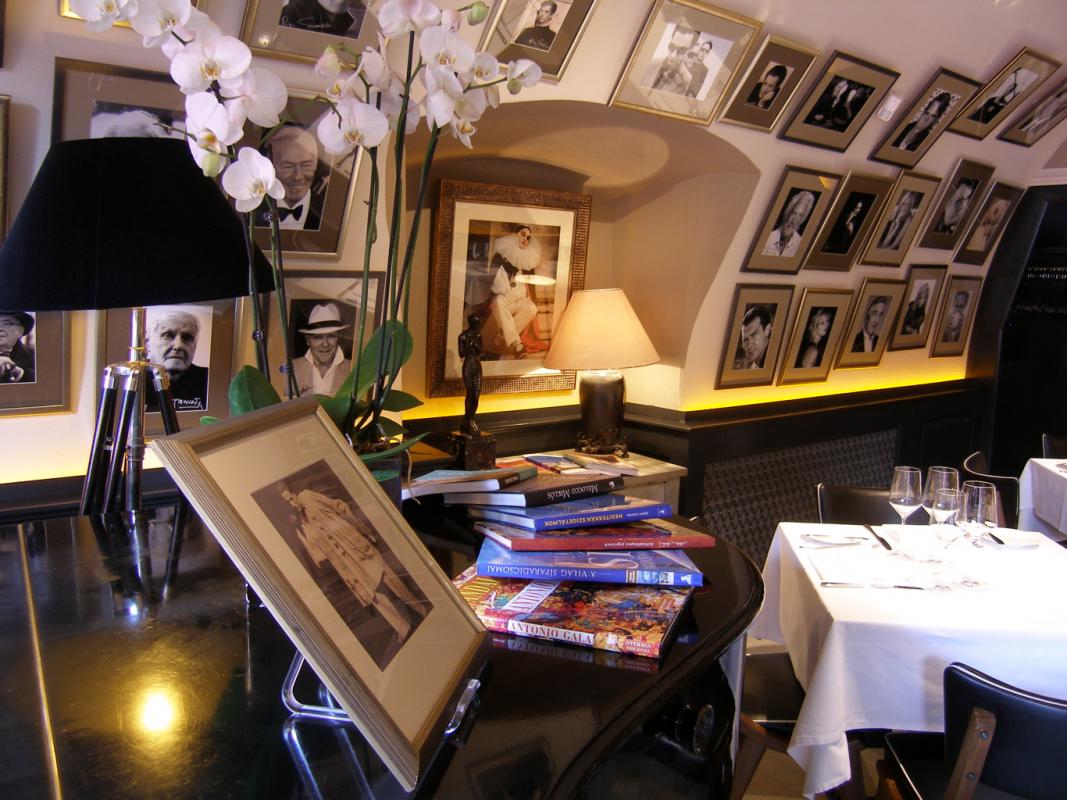 One of the walls is literally covered with photos of famous personalities who have graced those tables and complemented the Chef.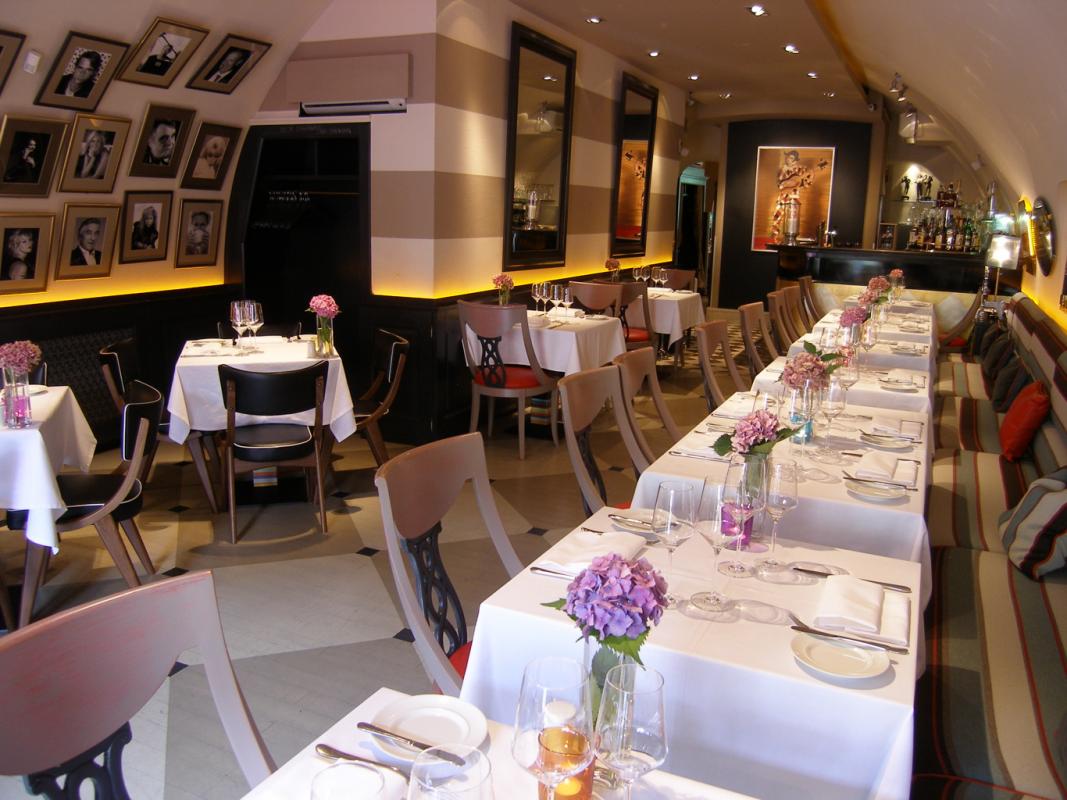 Café Pierrot's essence is to offer cuisine of the Austro-Hungarian Monarchy modernised.
And not only.
The Chef and his team thrive on using only products historically found in the Carpathian Basin, therefore representing the true specialities of the region in a devotion to excellent gastronomy.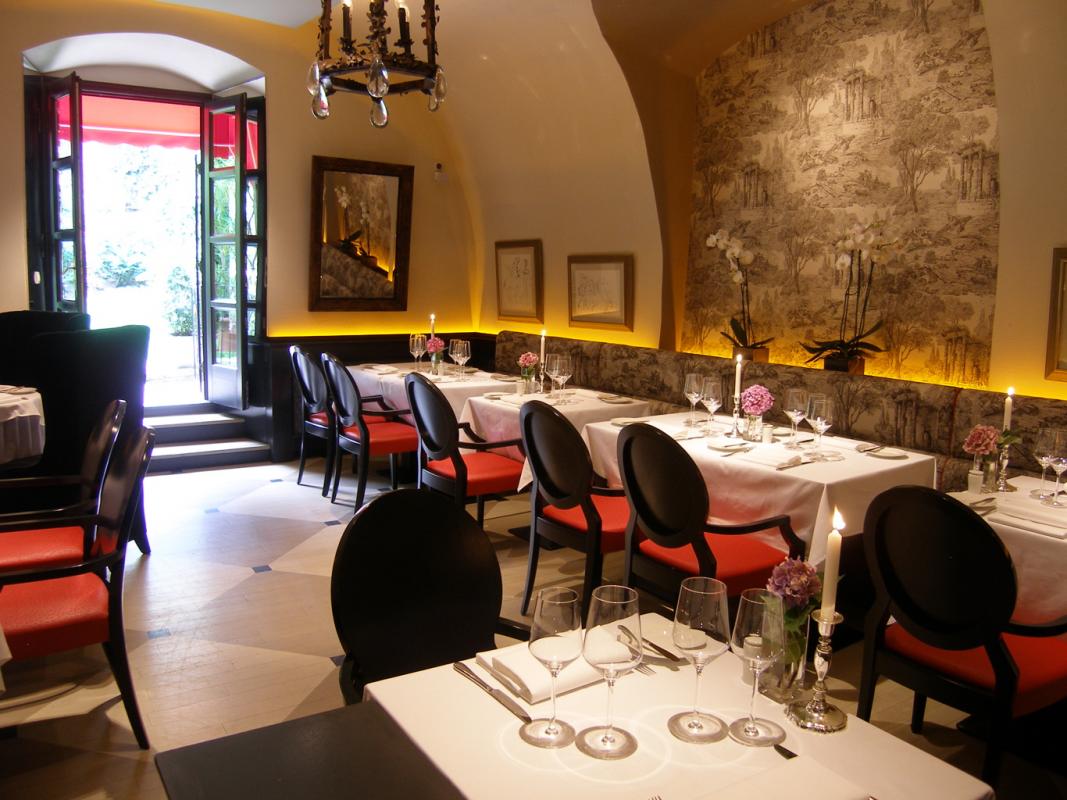 The love of good food is evident in the presentation, and in the ever-fresh menu which rotates according to the seasons, and perhaps even the Chef's moods.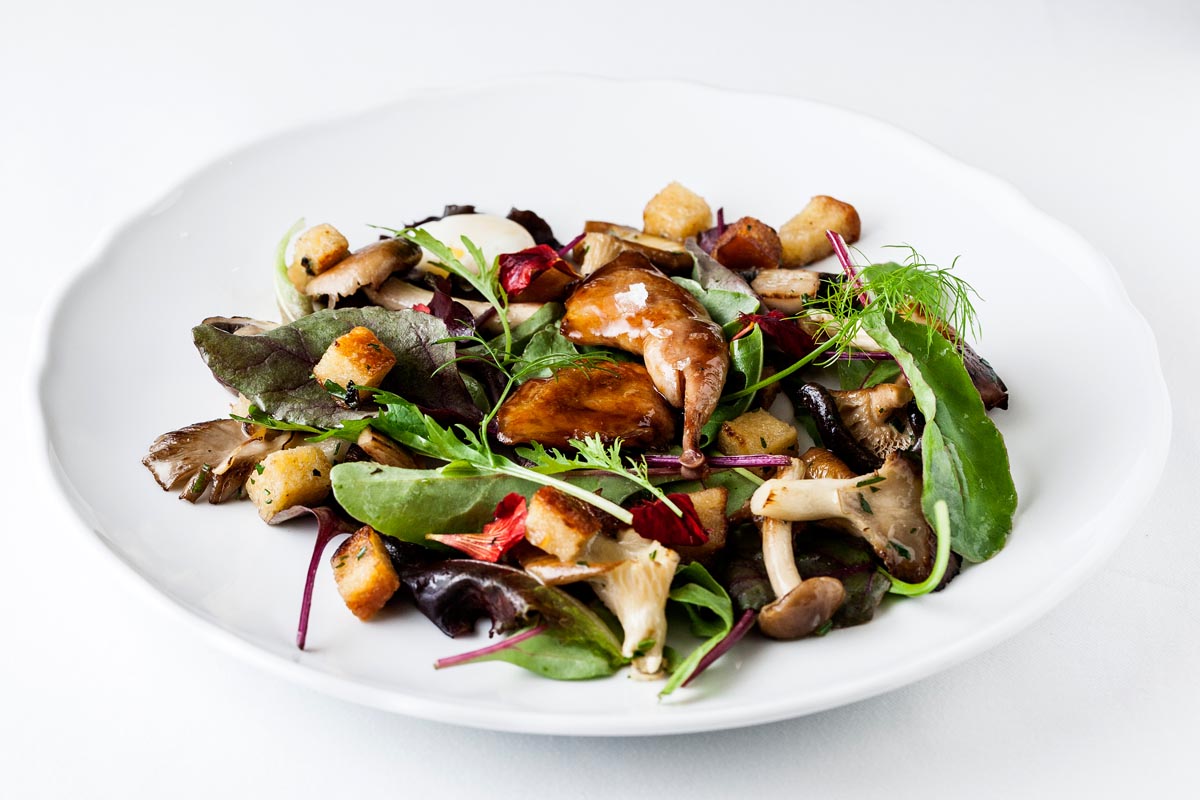 I chose to stay close to the forest on this culinary trip, and selected a traditional goulash, followed wild boar starter (wild boar pâté with beet root salad) leading to a main dish of venison (Hungarian deer fillet with black salsify, roasted dumplings, brussels sprout and cranberry). All were excellent!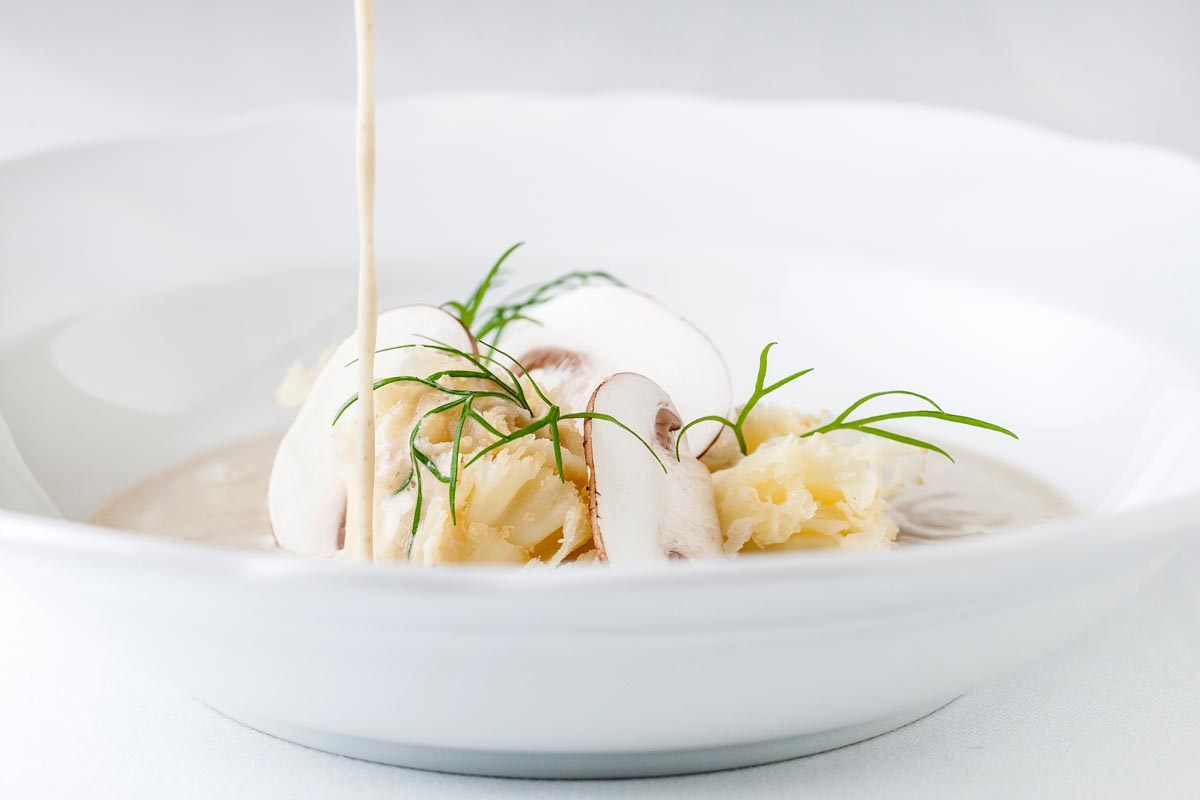 Hungarian wines of special character and sourced locally were served to match the tempo of the dishes arriving from the kitchen, in synch with an extremely experienced host waiter, who followed our meal from start to finish personally.
A Hungarian cheese assortment closed the meal for me, with a great smacking of lips and contentment.
But I wish I had also saved room for dessert!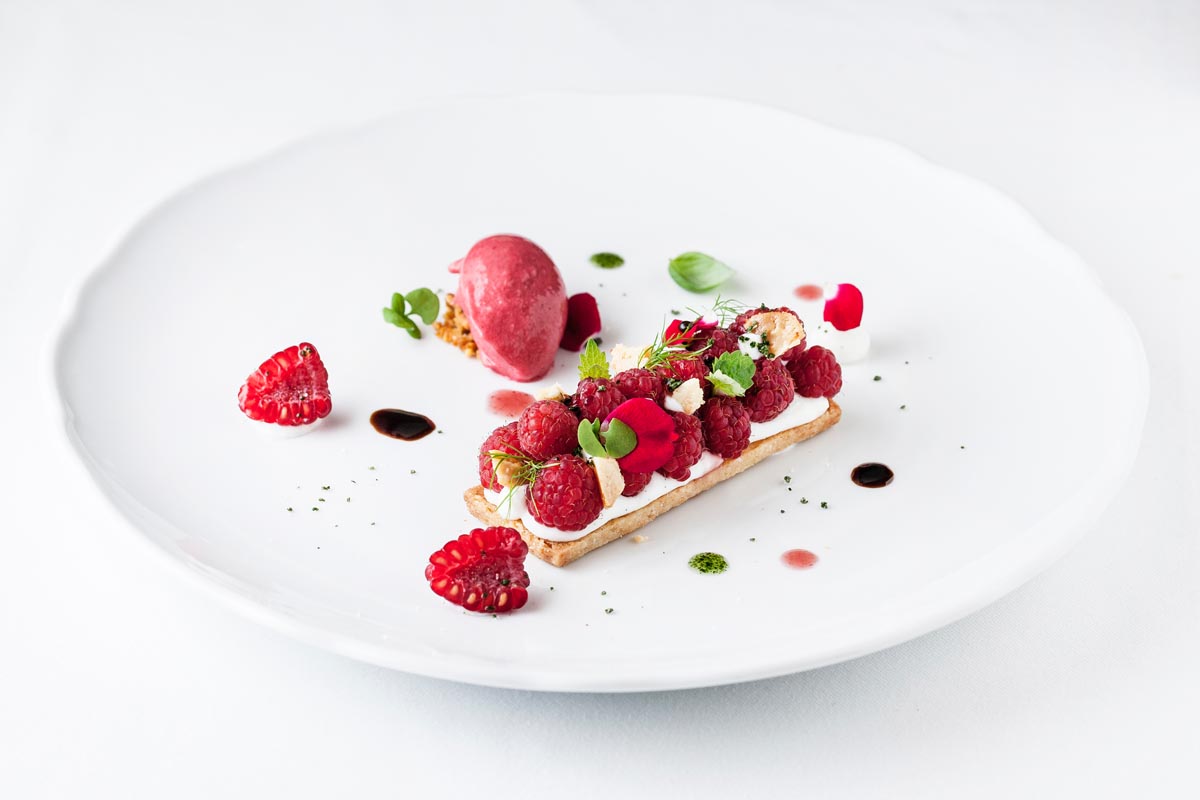 But I've saved the best for last!
Pierrot hides a georgeous secret garden, and this feature blasts this refined yet comfortable and relaxed, friendly restaurant located in a 13th century old bakery house way into the stratosphere in terms of seating options.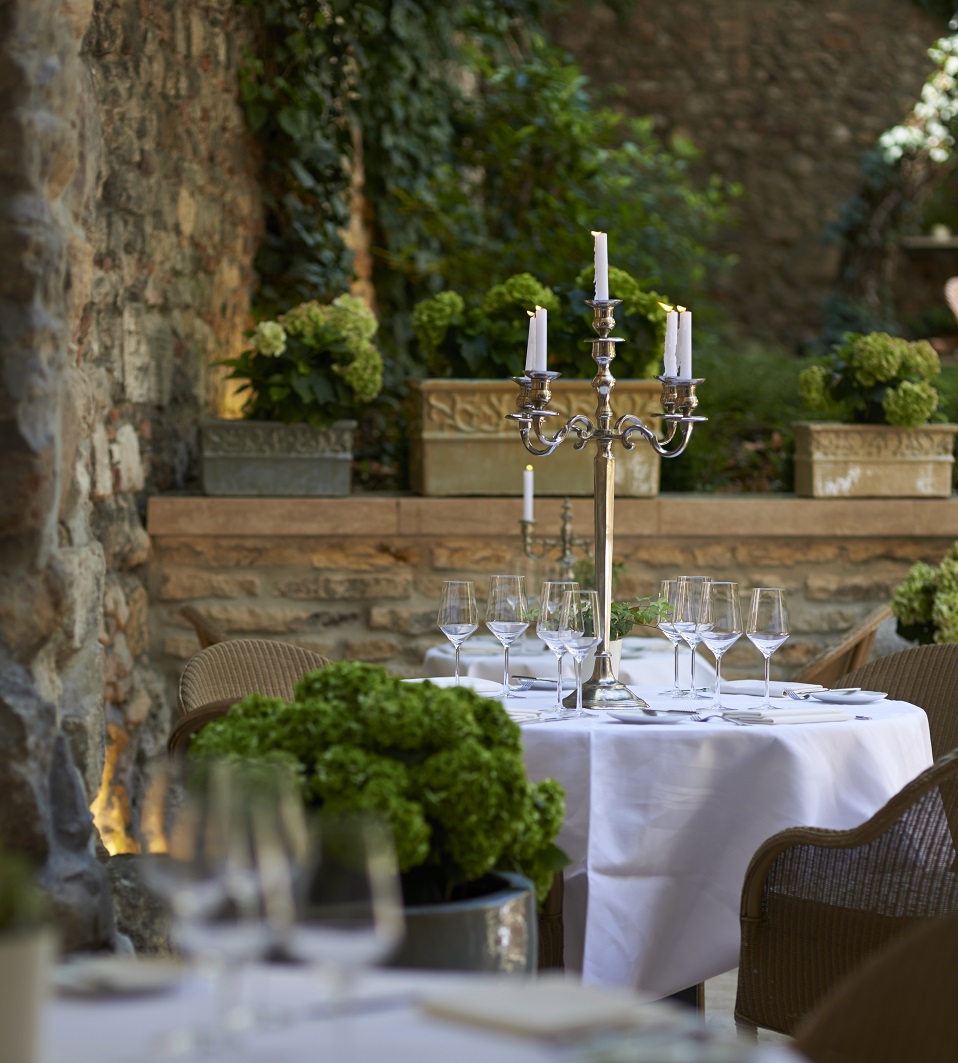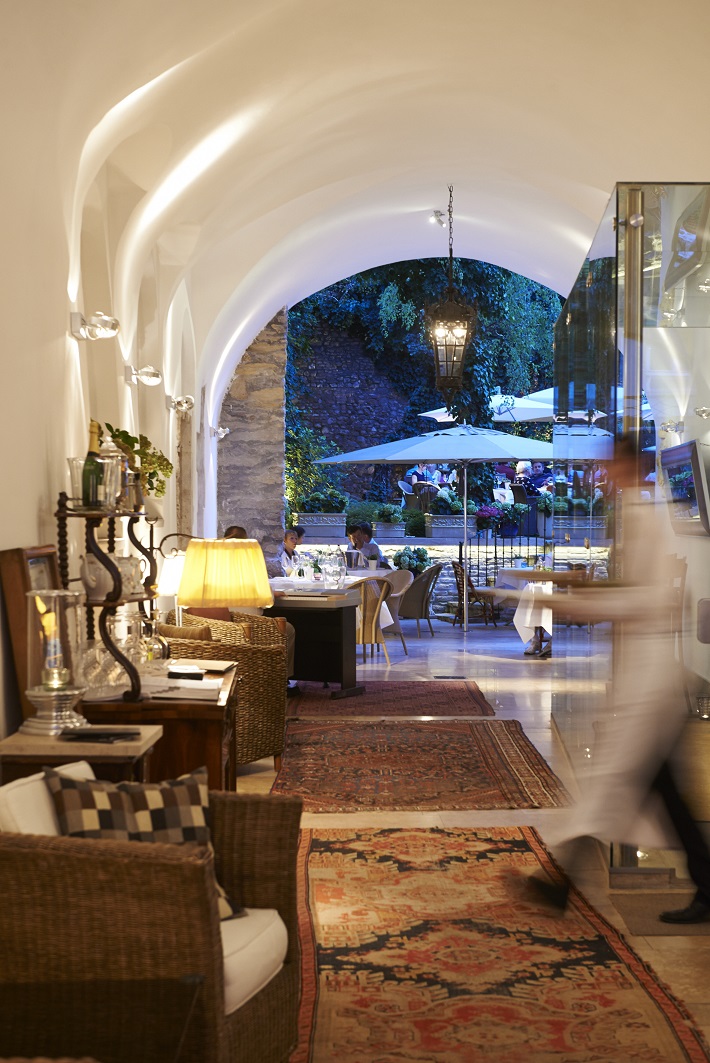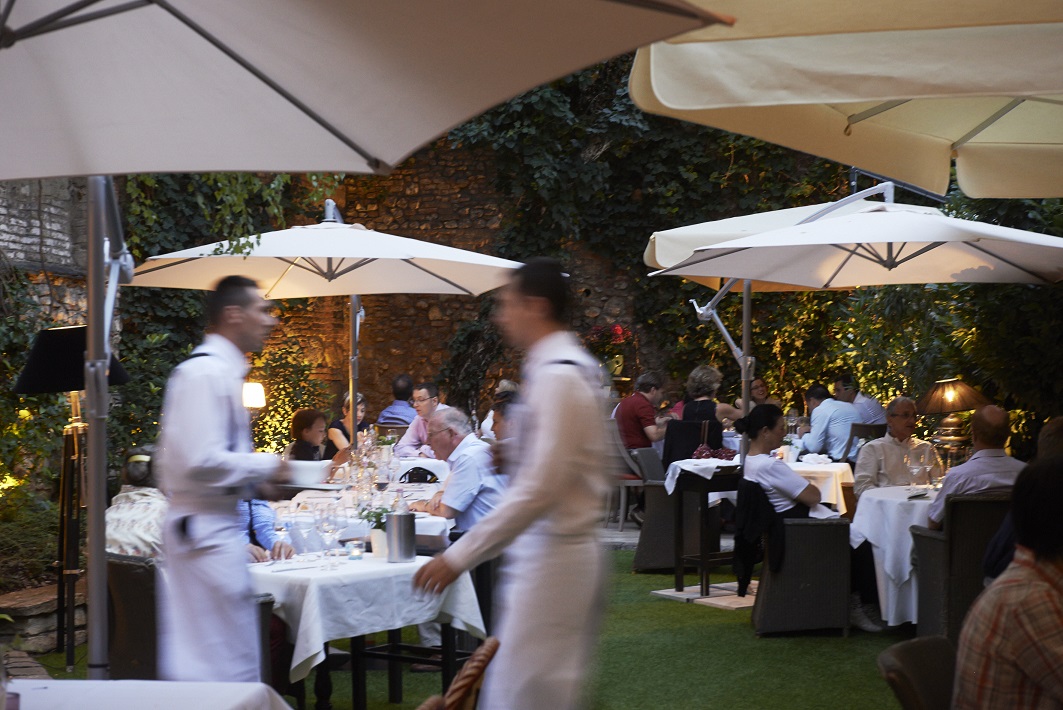 Truly a top-class dining experience!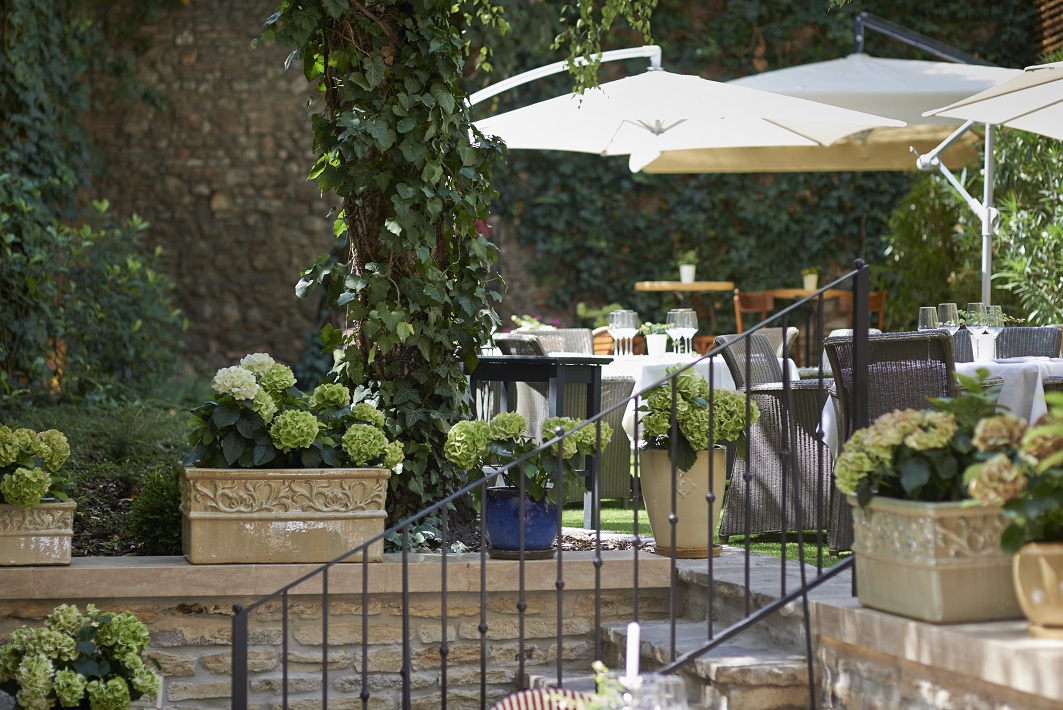 So when in Budapest, treat yourself to a really special dining experience – suave on the palate, and at the same time heart-warming like a strong hug from a loved relative you have not seen in a while.
Overall, Café Pierrot embodies the gastronomical history of the region, presented on modern terms and in an ambience that is conducive to merry times with good friends.
Chapeau!
Café Pierrot is easy to find in the historic Castle District of Budapest.