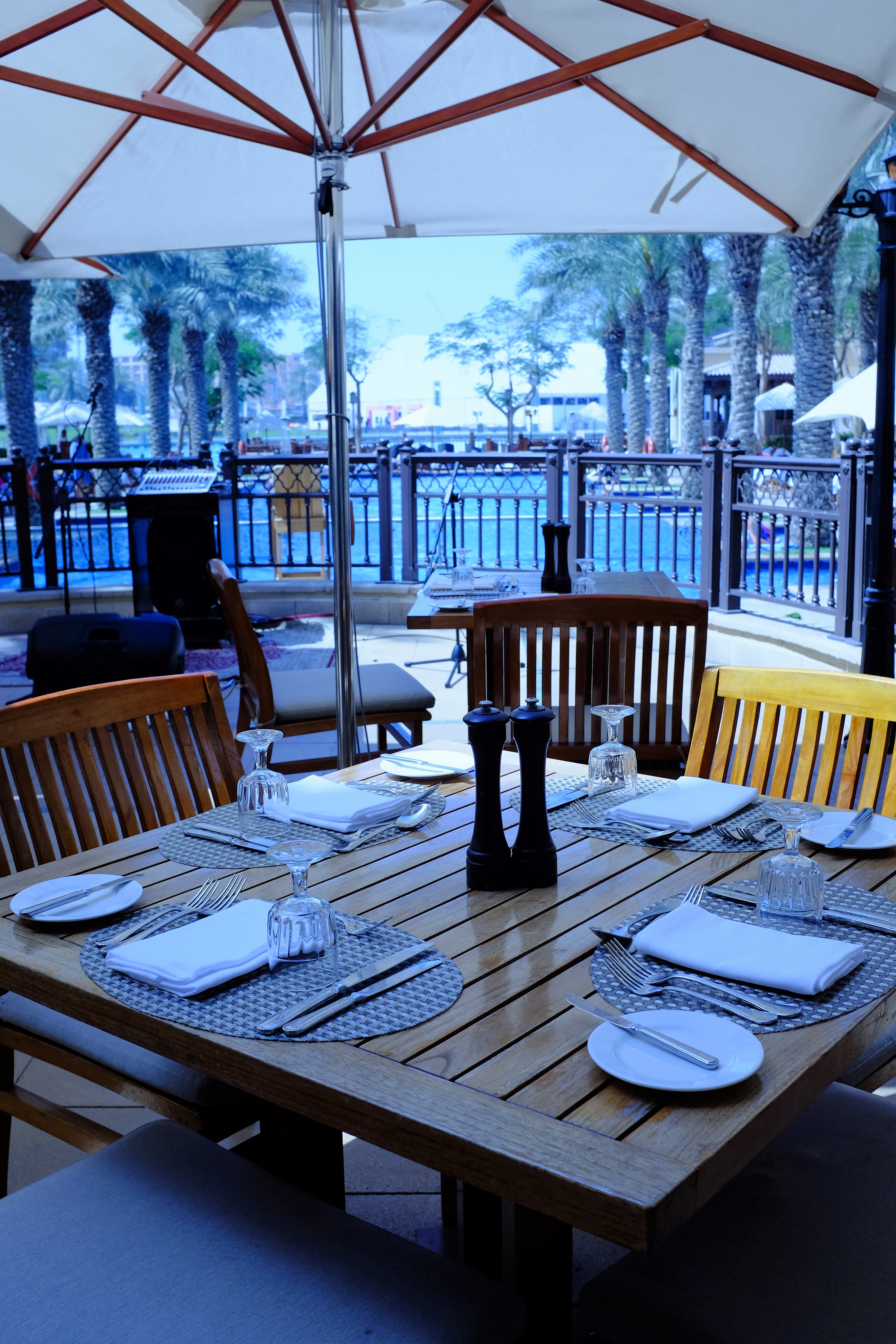 When they say "by the pool", they aren't kidding…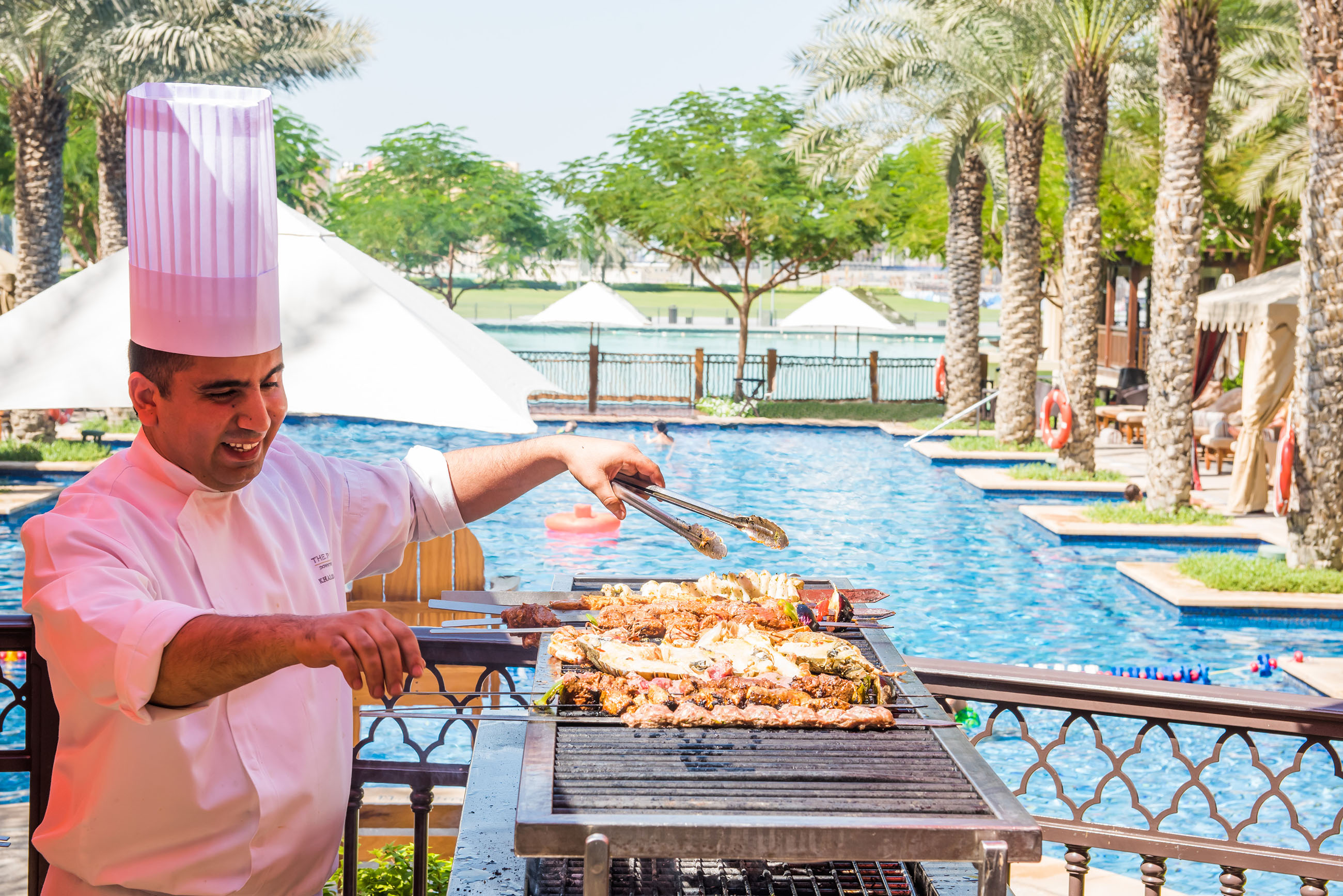 …and when they call it the "1001 Flavours Brunch", they're 100% serious!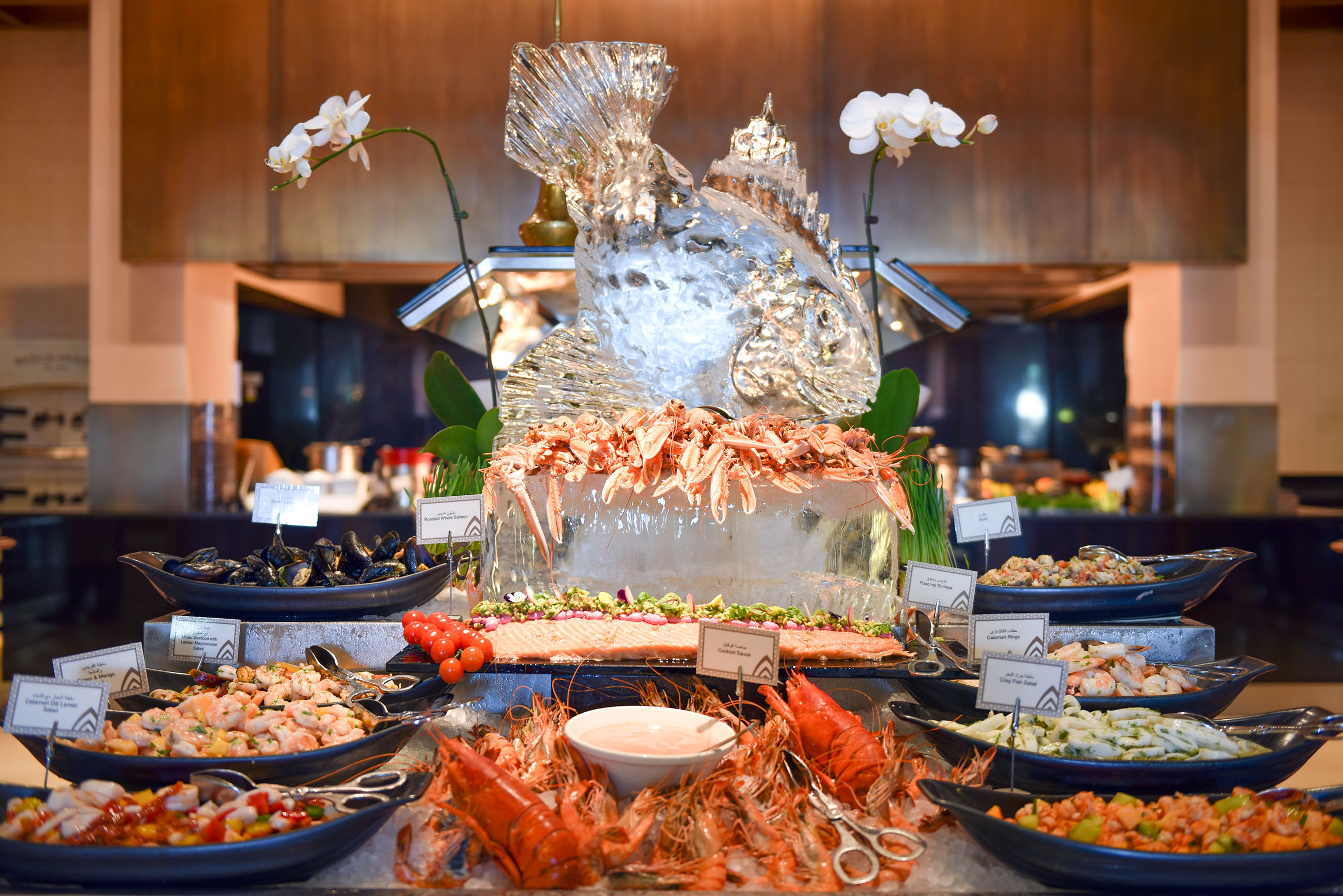 This is perhaps the Dubai brunch with the largest, widest-spreading variety of delicious food items I have experienced since 1999.
The seafood selection is simply enormous!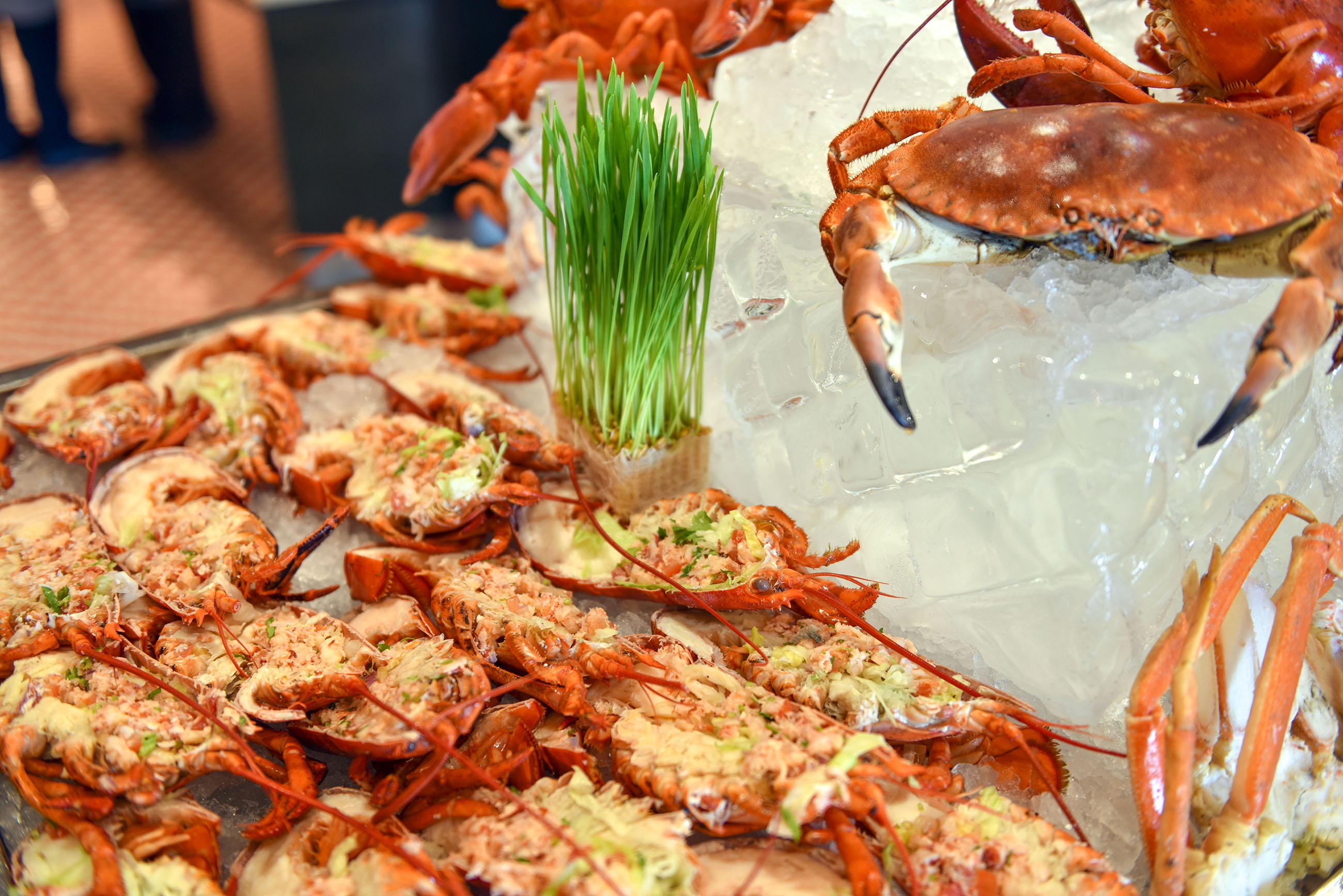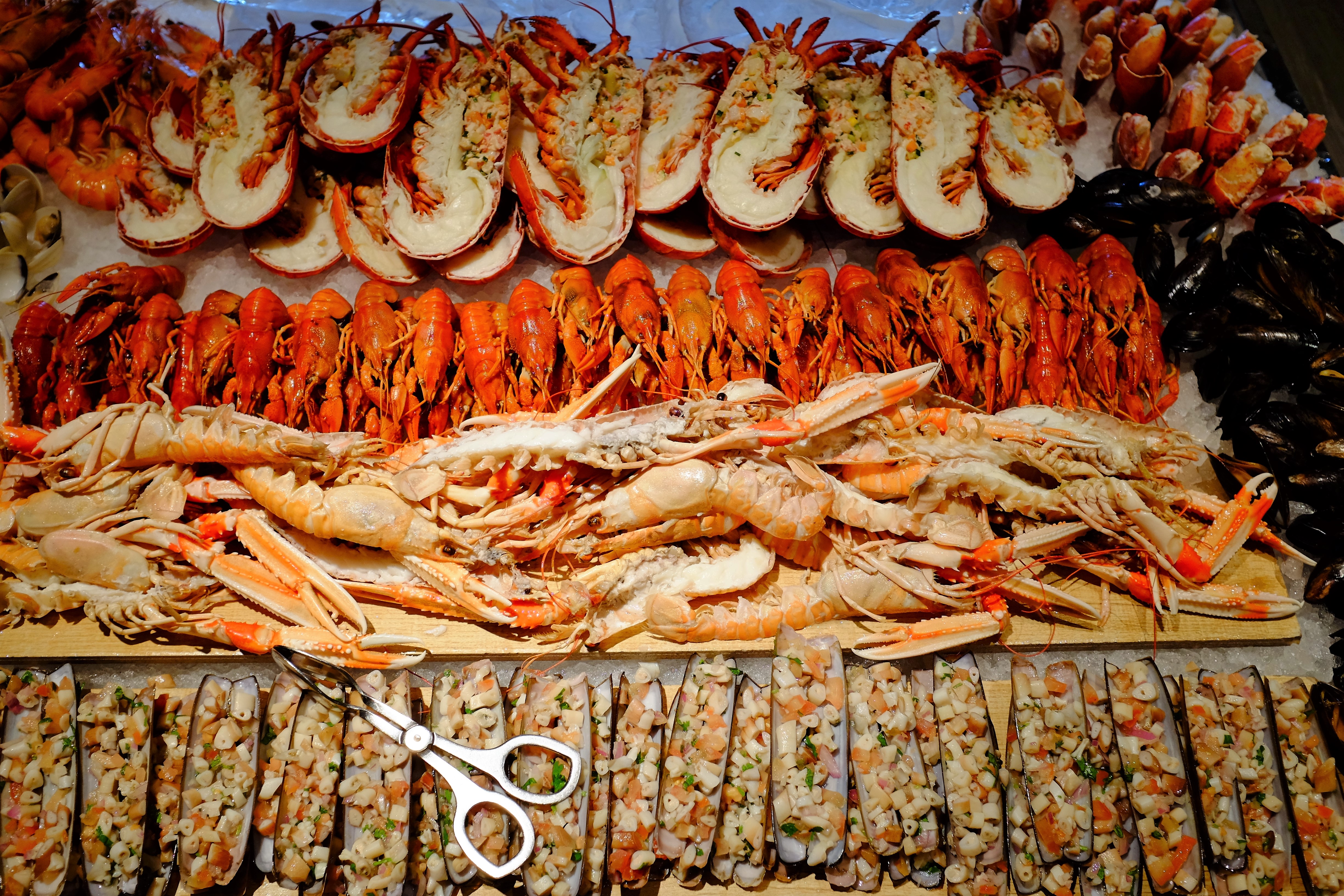 But then there's Sunday roasts!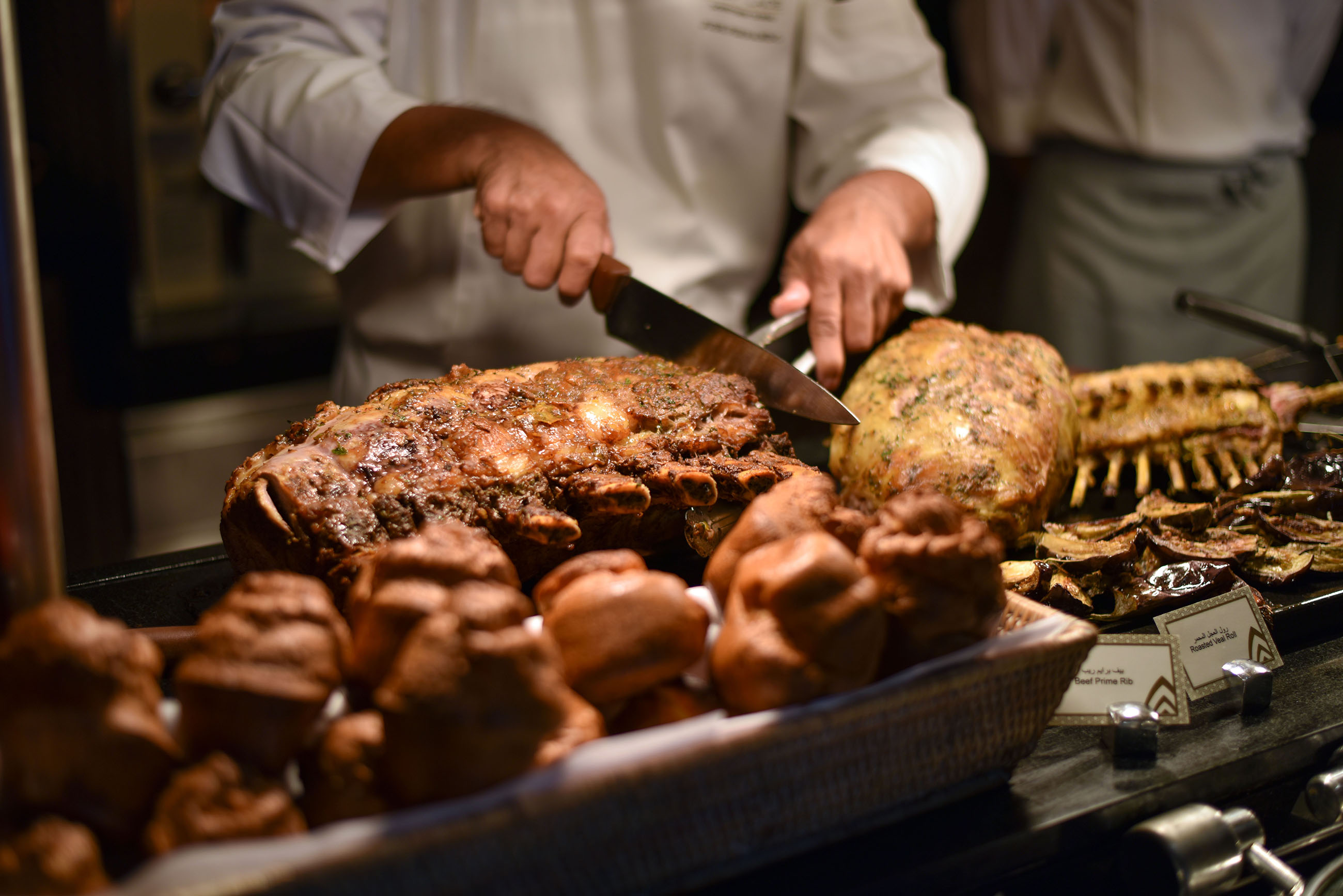 And Arabian mixed grills, on live charcoal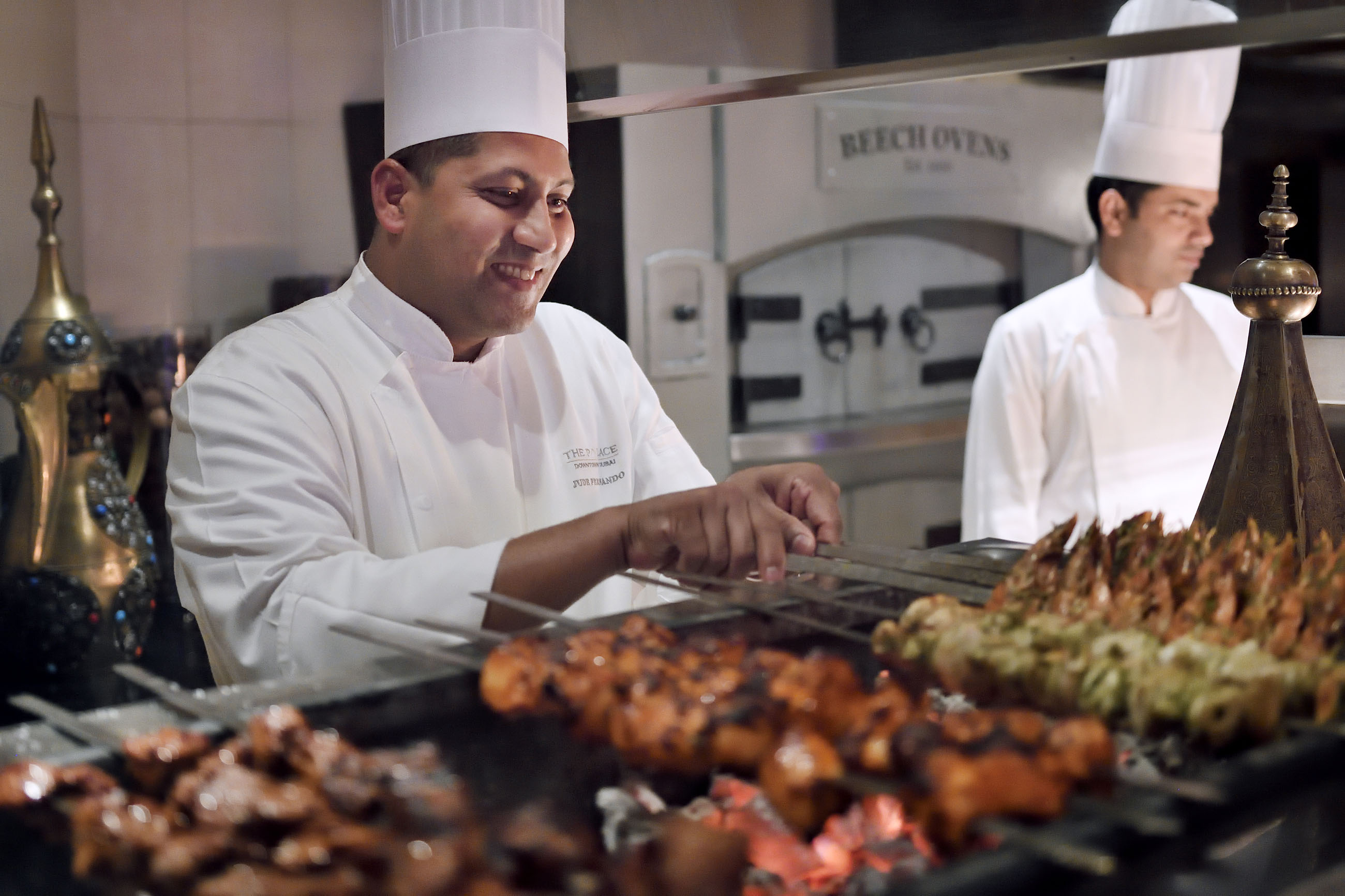 Such an accurate name, the 1001 Flavours Brunch is at the top of its game.
And the ambiance is lovely, too. Breezy, airy and making use of natural light, the indoor dining halls and nooks offer both privacy and a sense of relaxation.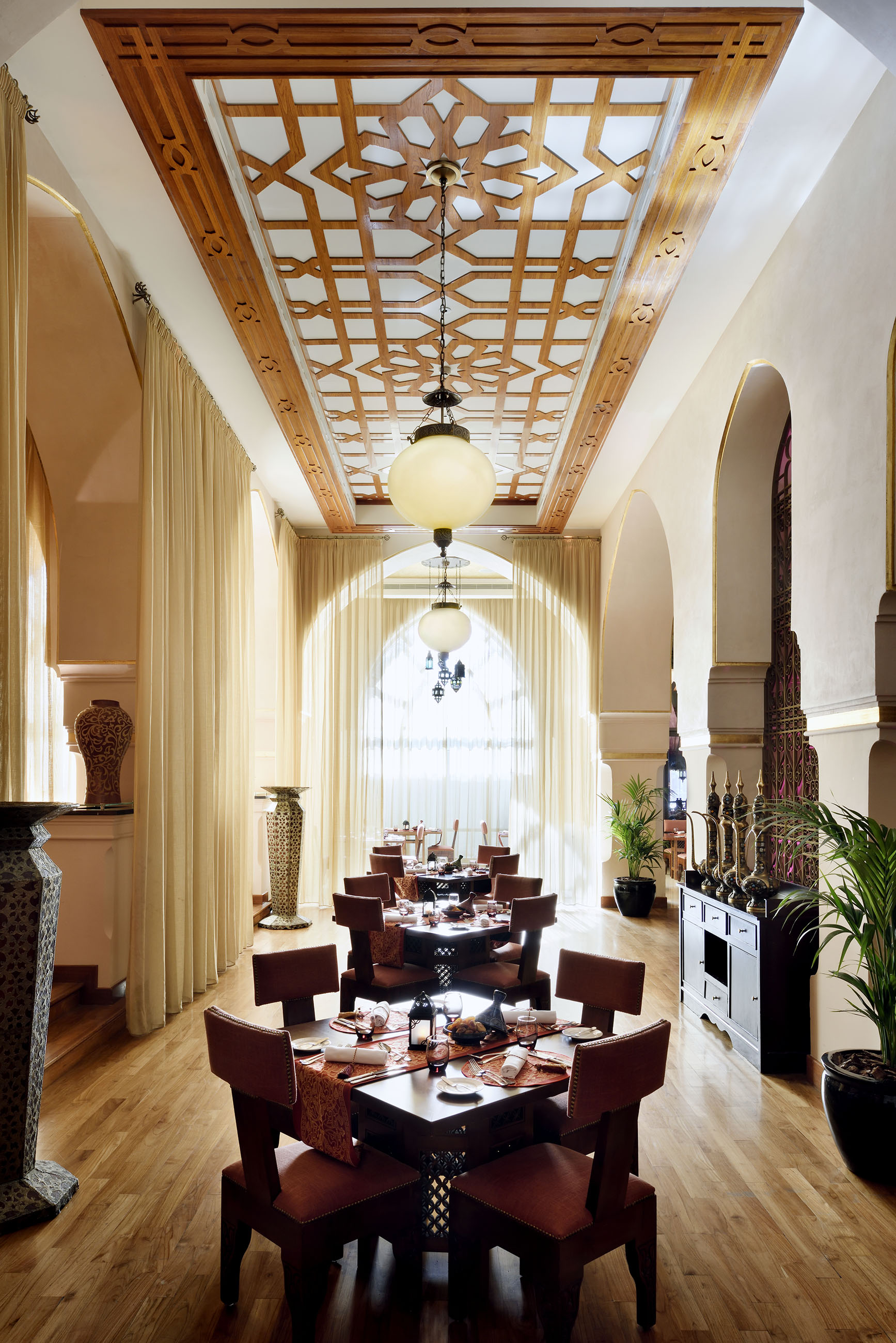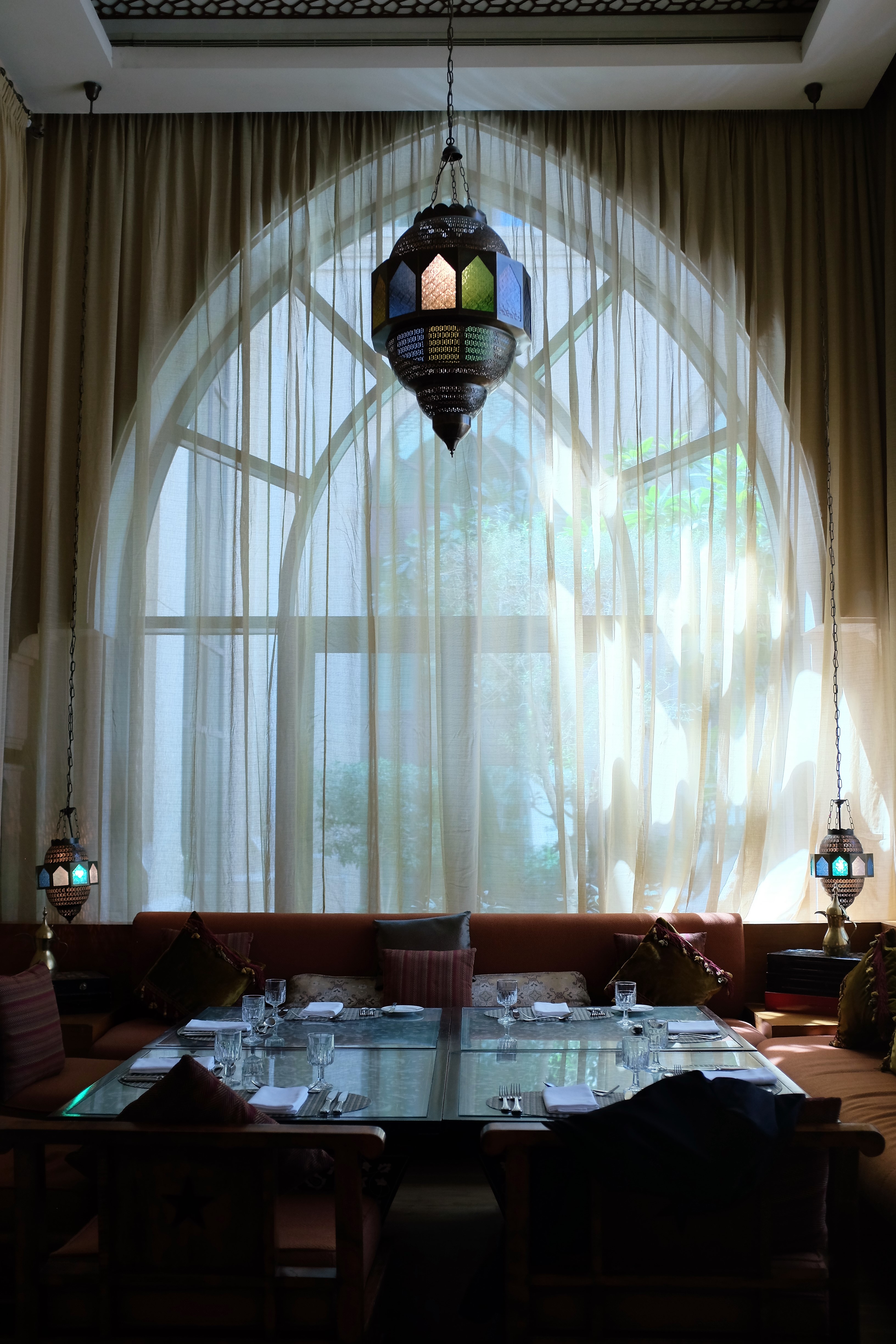 And outdoors, you're on a terrace facing the gorgeous swimming pool, where cabanas and deck chairs call for your presence.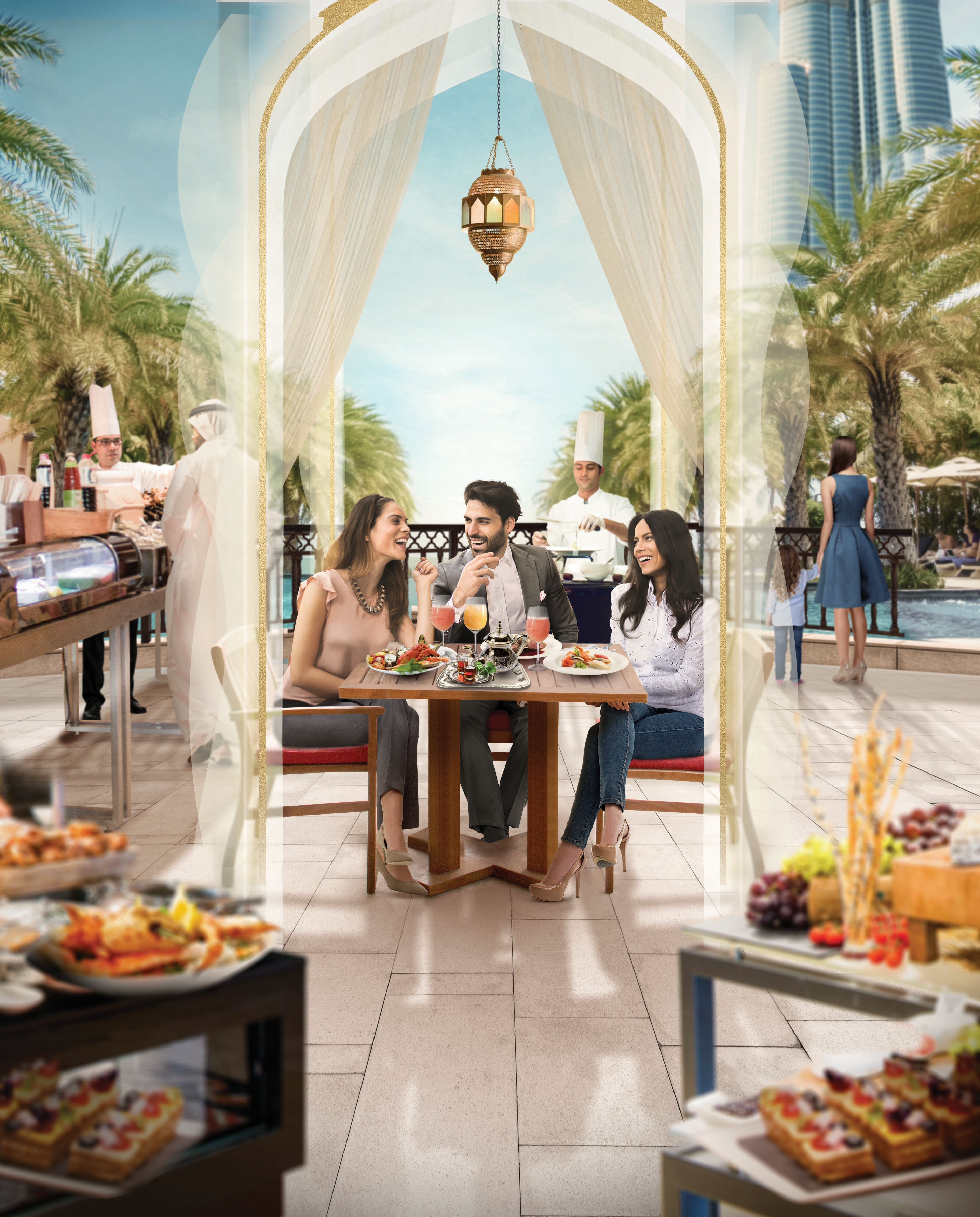 It's hard to describe the immensity of the variety of cuisines on offer!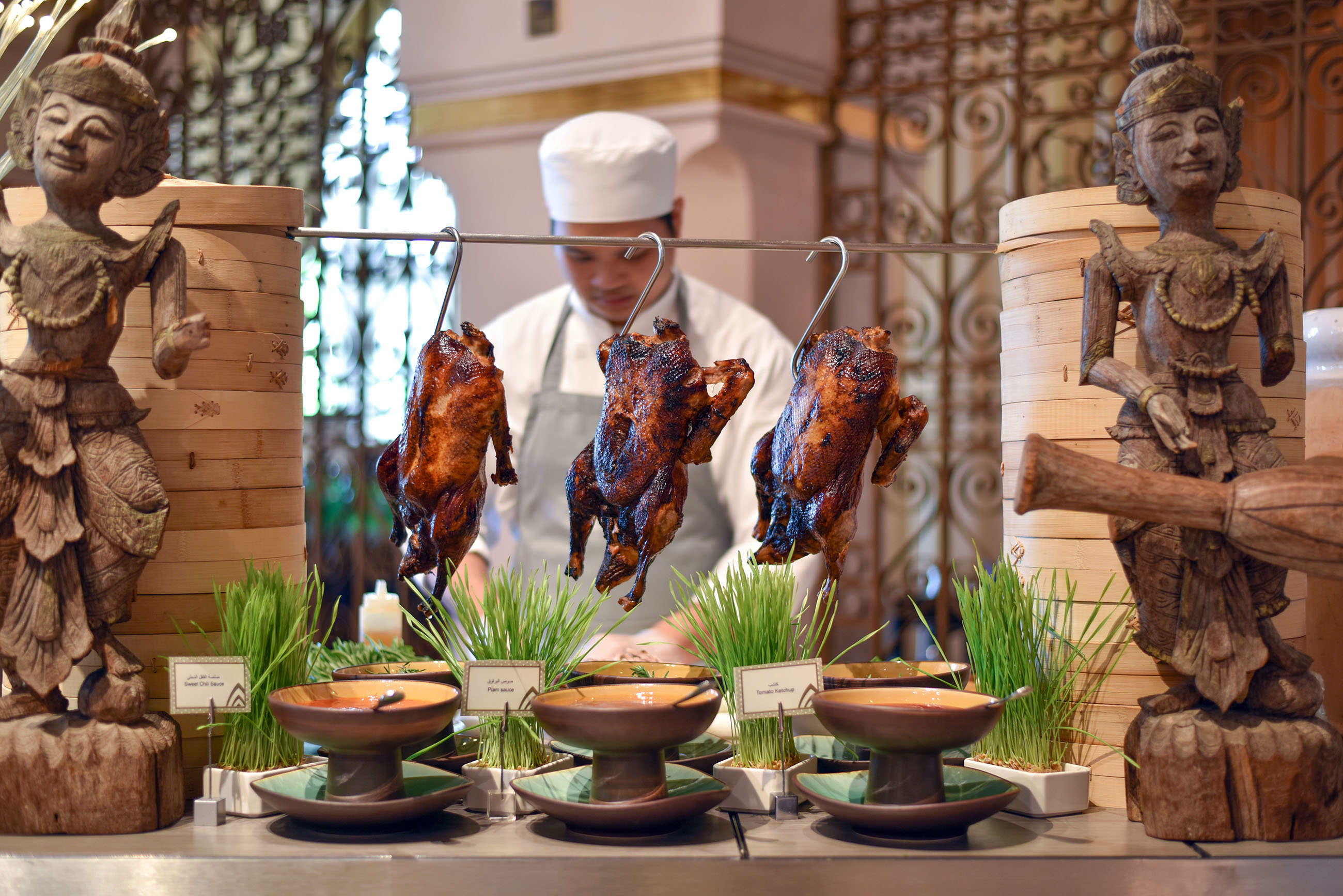 Seafood maybe takes the crown,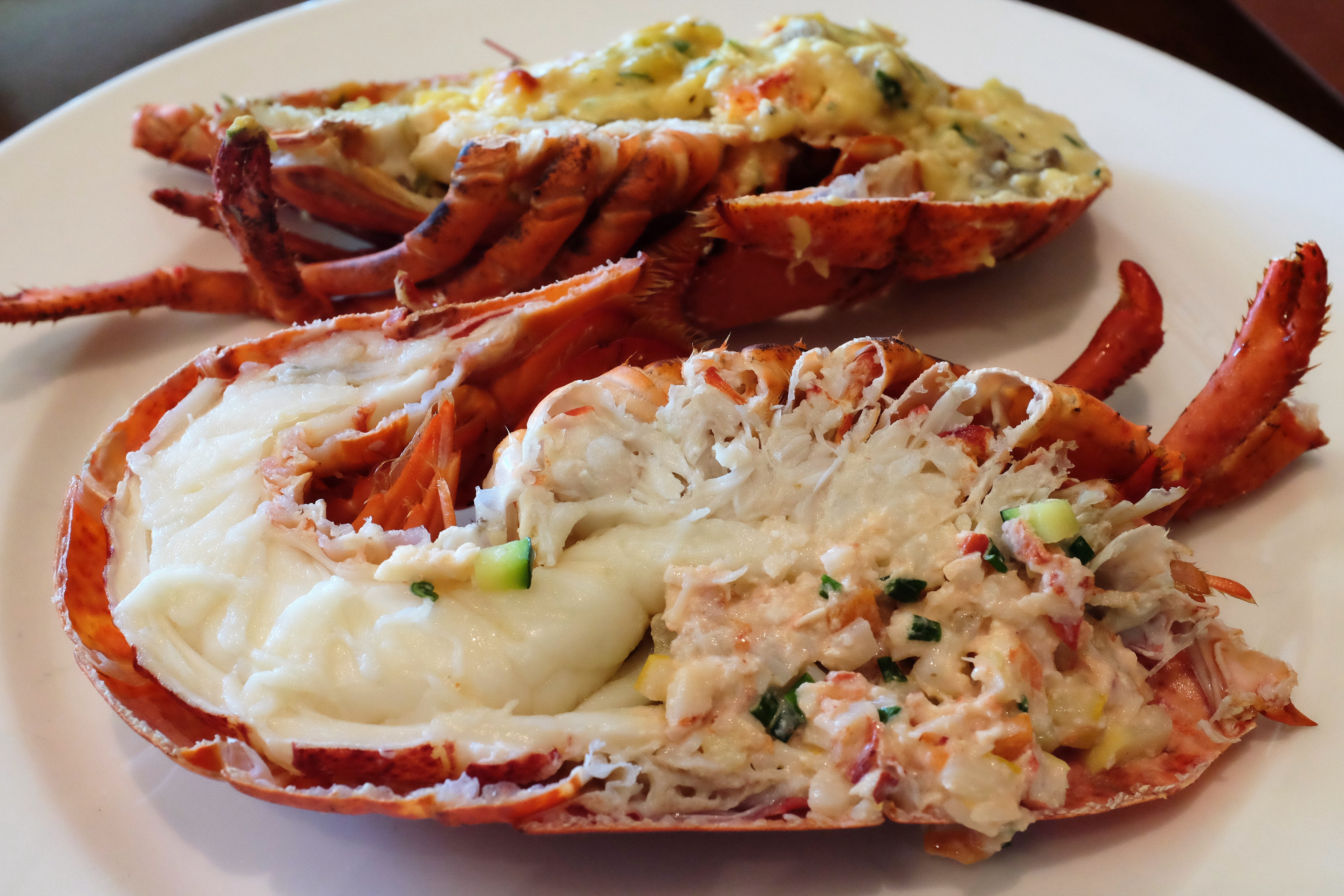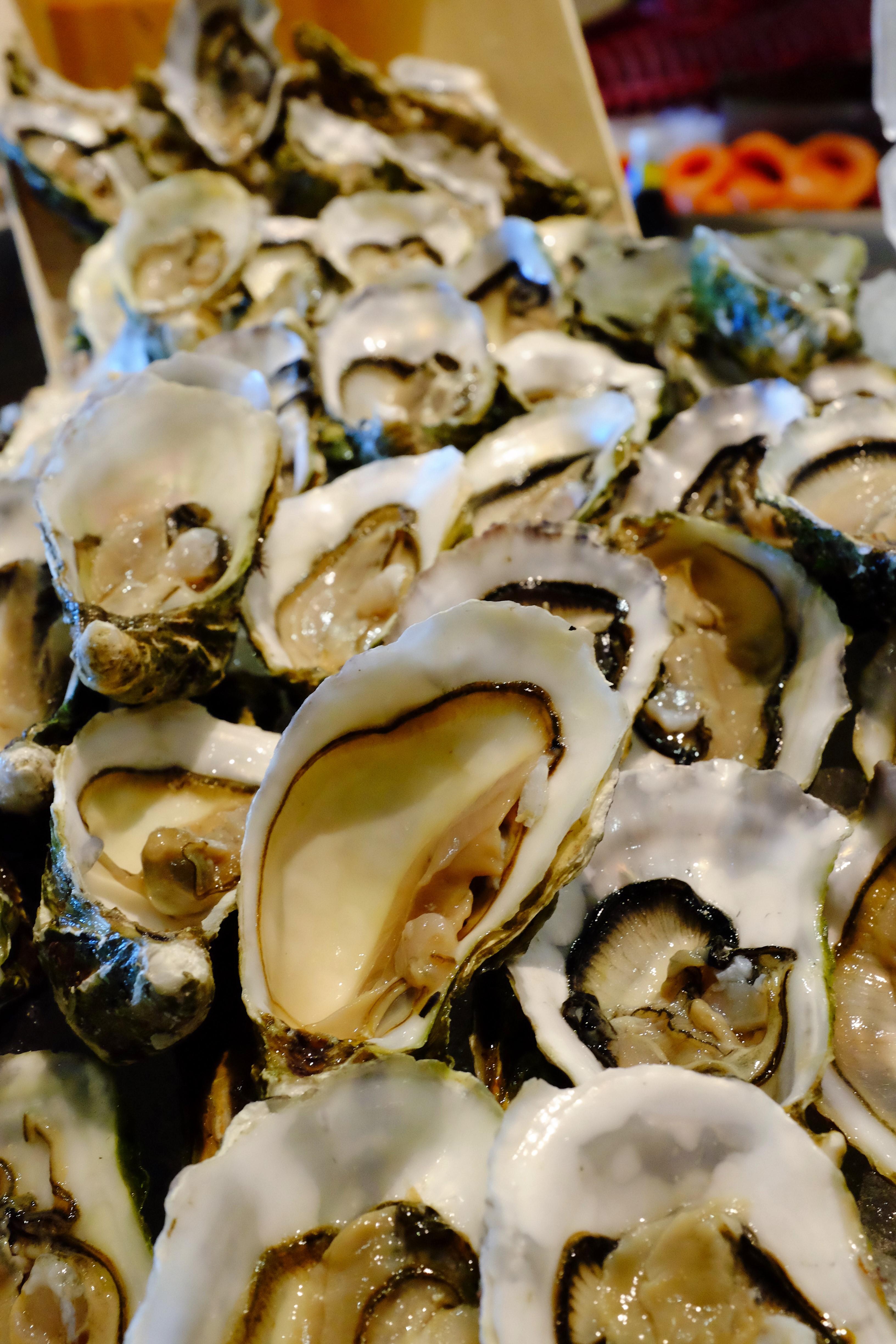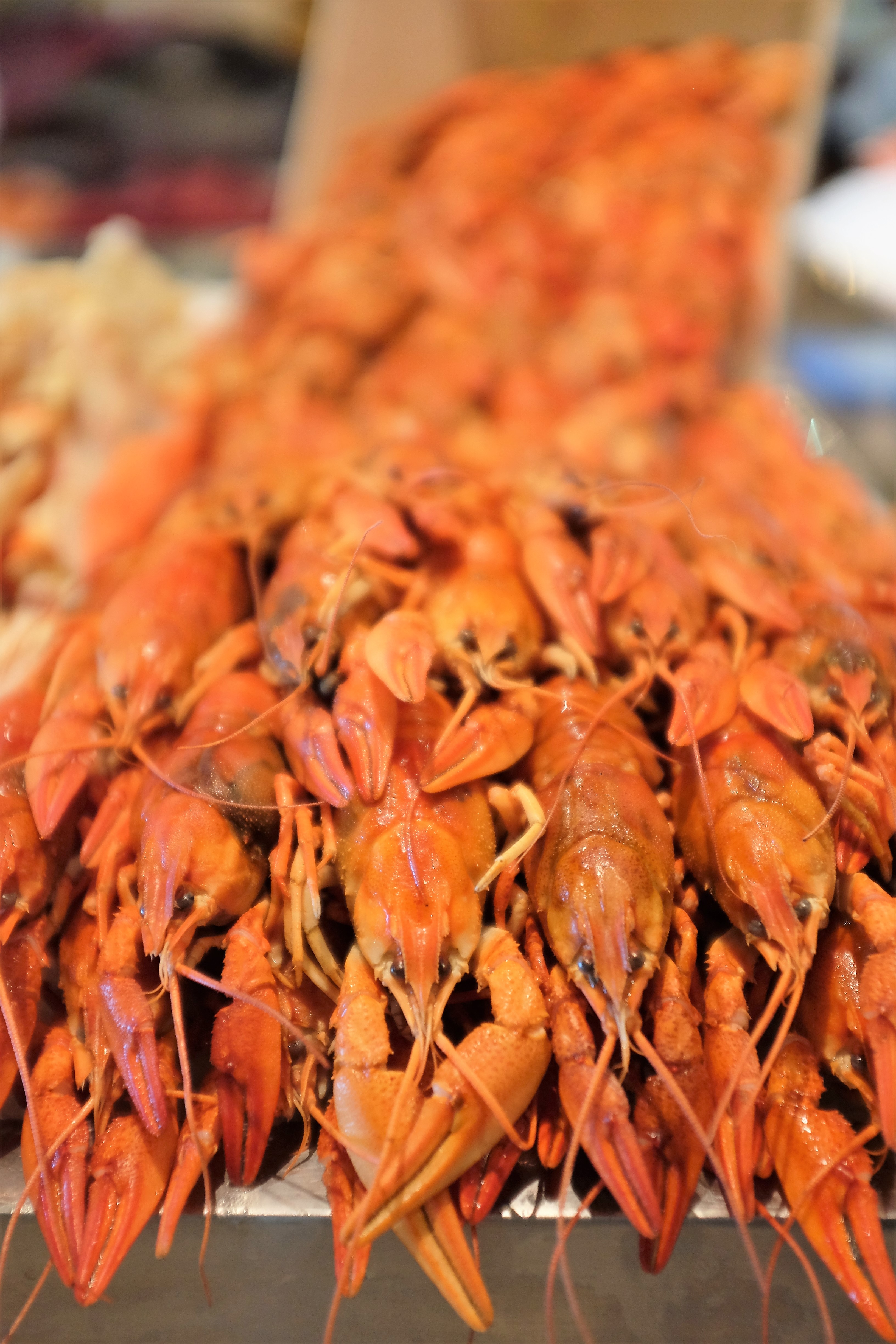 but desserts are not only a long table of delightful creations, but there's also an entire separate room dedicated to the sweet-tooths!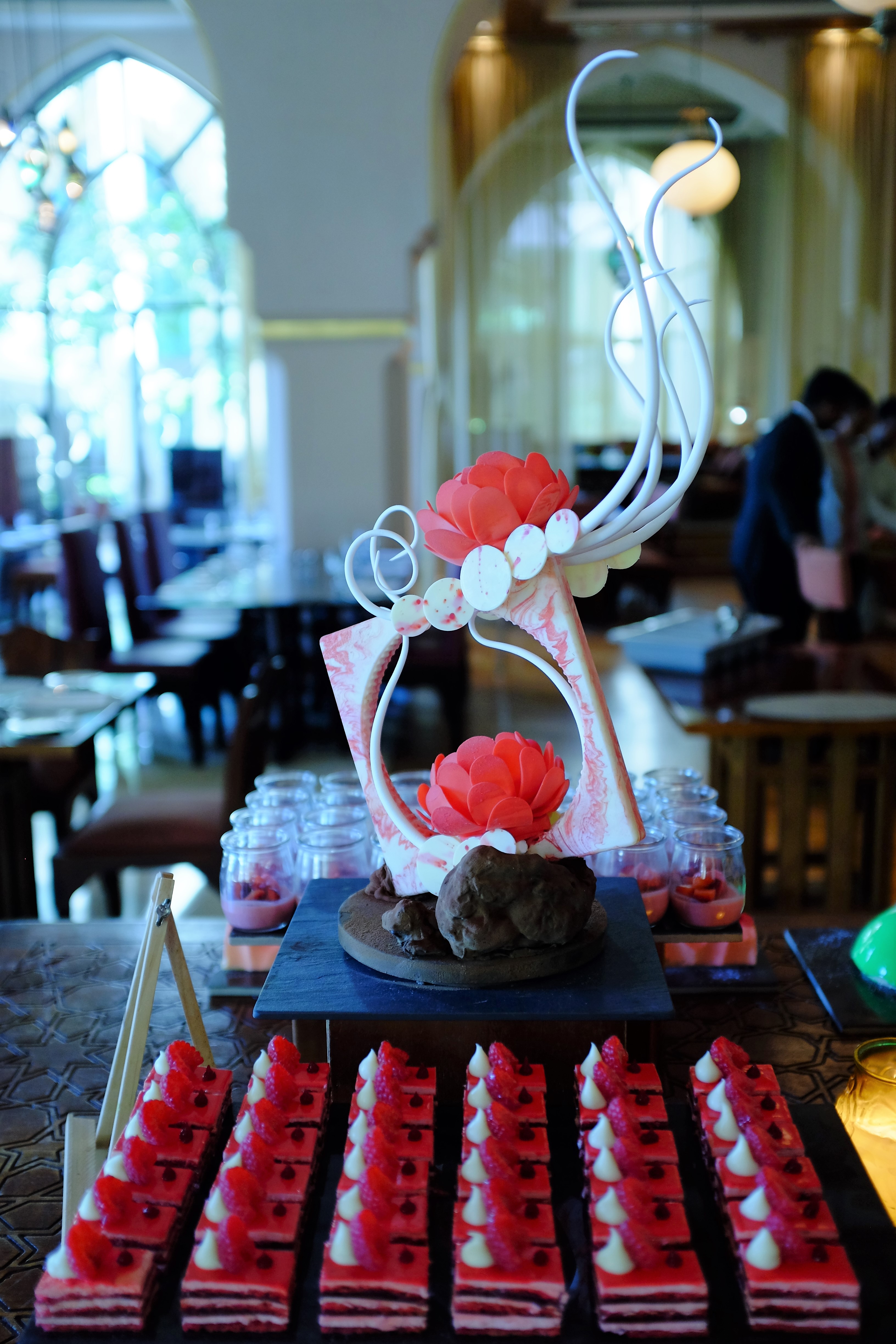 And besides quality and quantity, there are touches of refinement on every buffet display.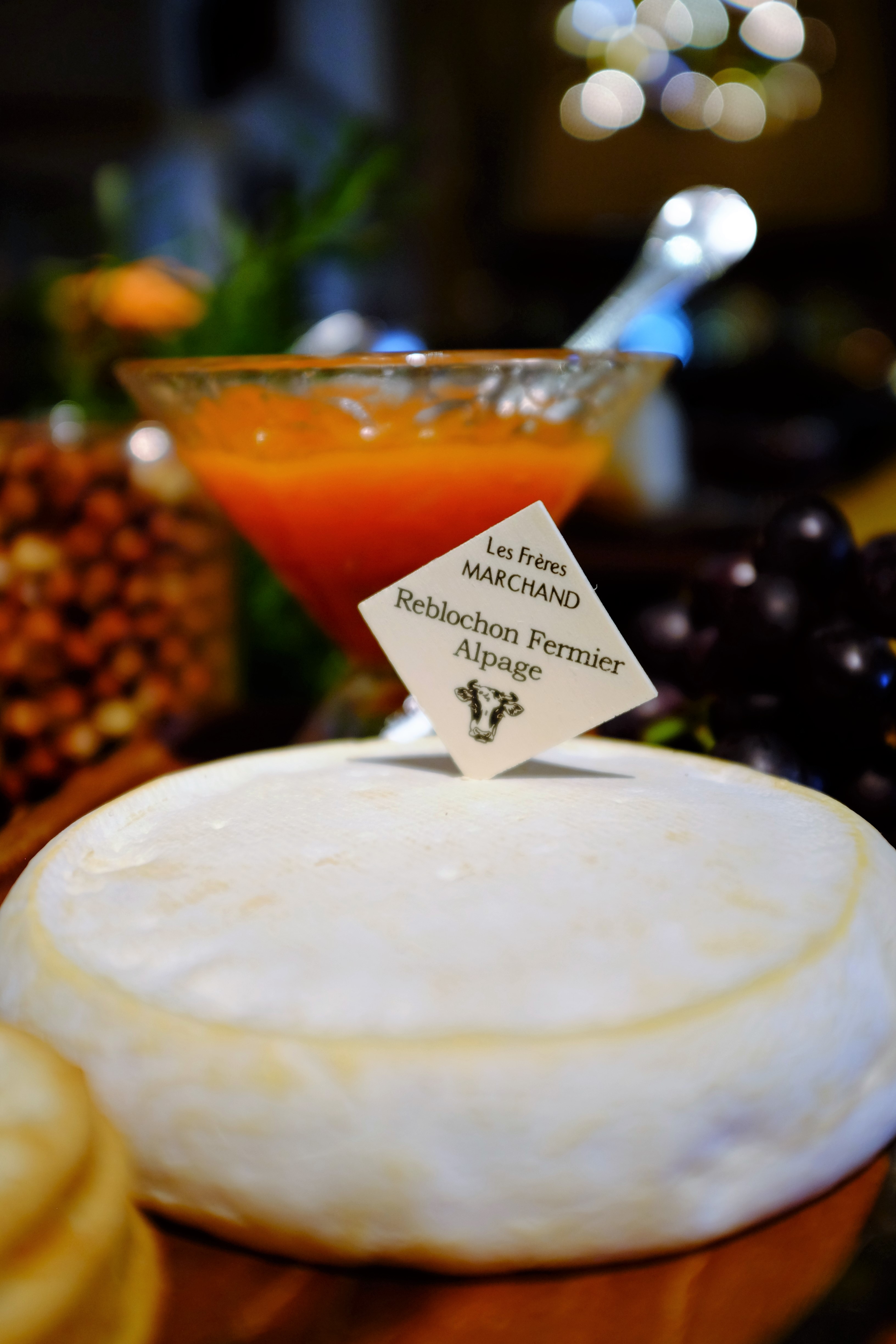 Ending with a traditional herbal Moroccan tea!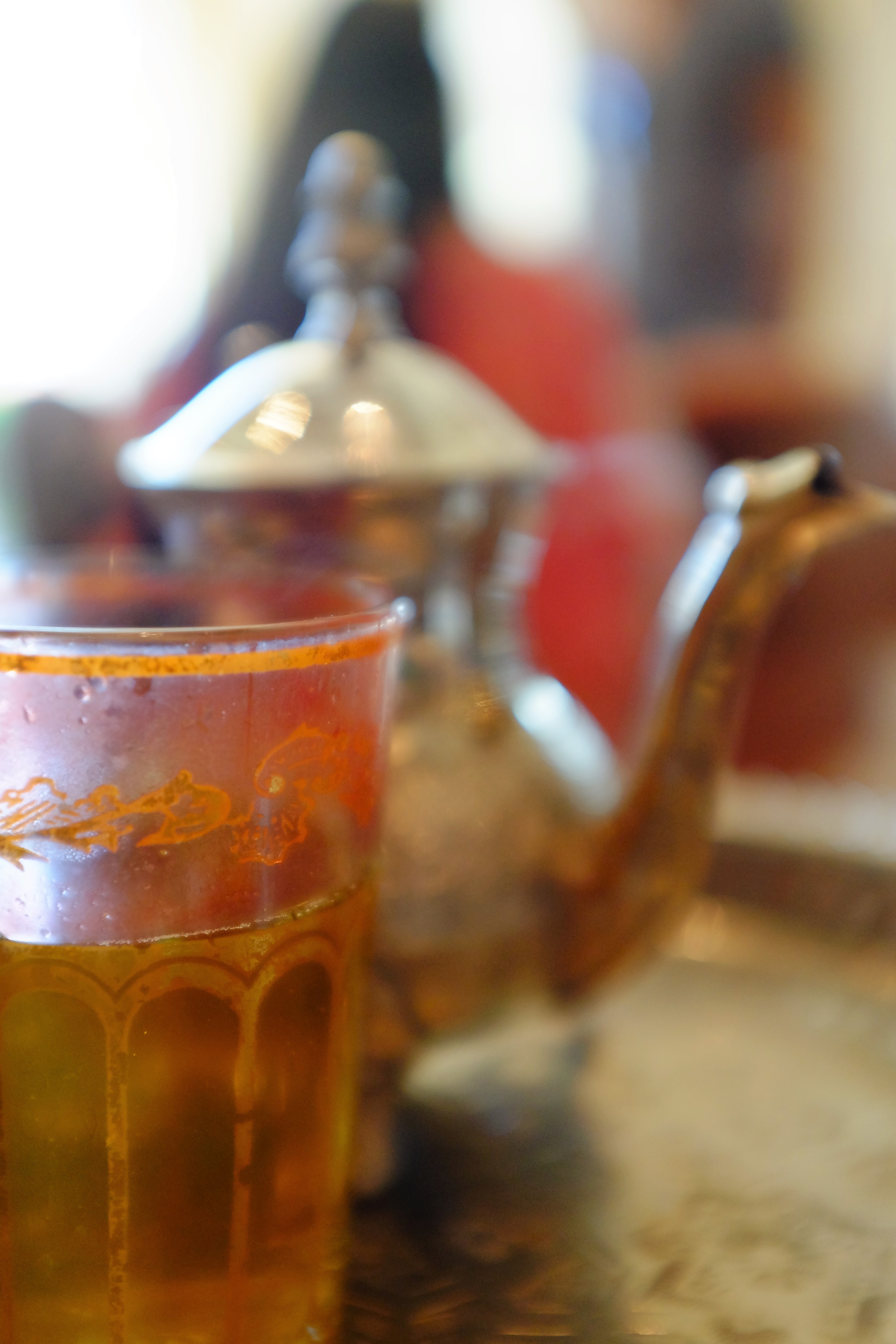 For an extravagant brunch – one for the Guinness Records! – arrange for a day at the Palace Downtown, where Ewaan restaurant will make every brunchers' dreams come true!