For a change of scenery, and one of the best weekend brunches in UAE, basically directly on the beach and hosted in a shady garden, look no further than Ajman Hotel!
Superb detail in their food preparation: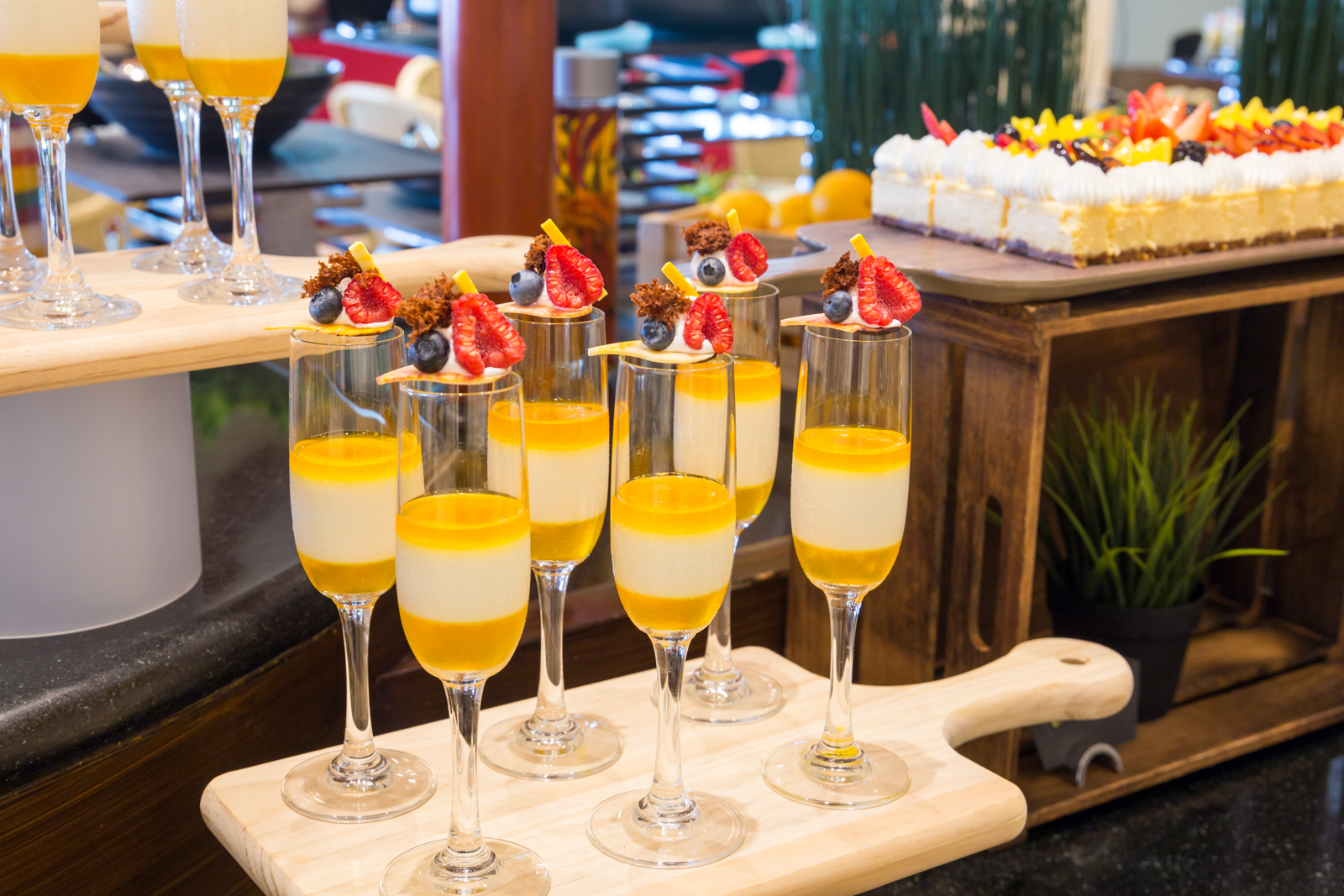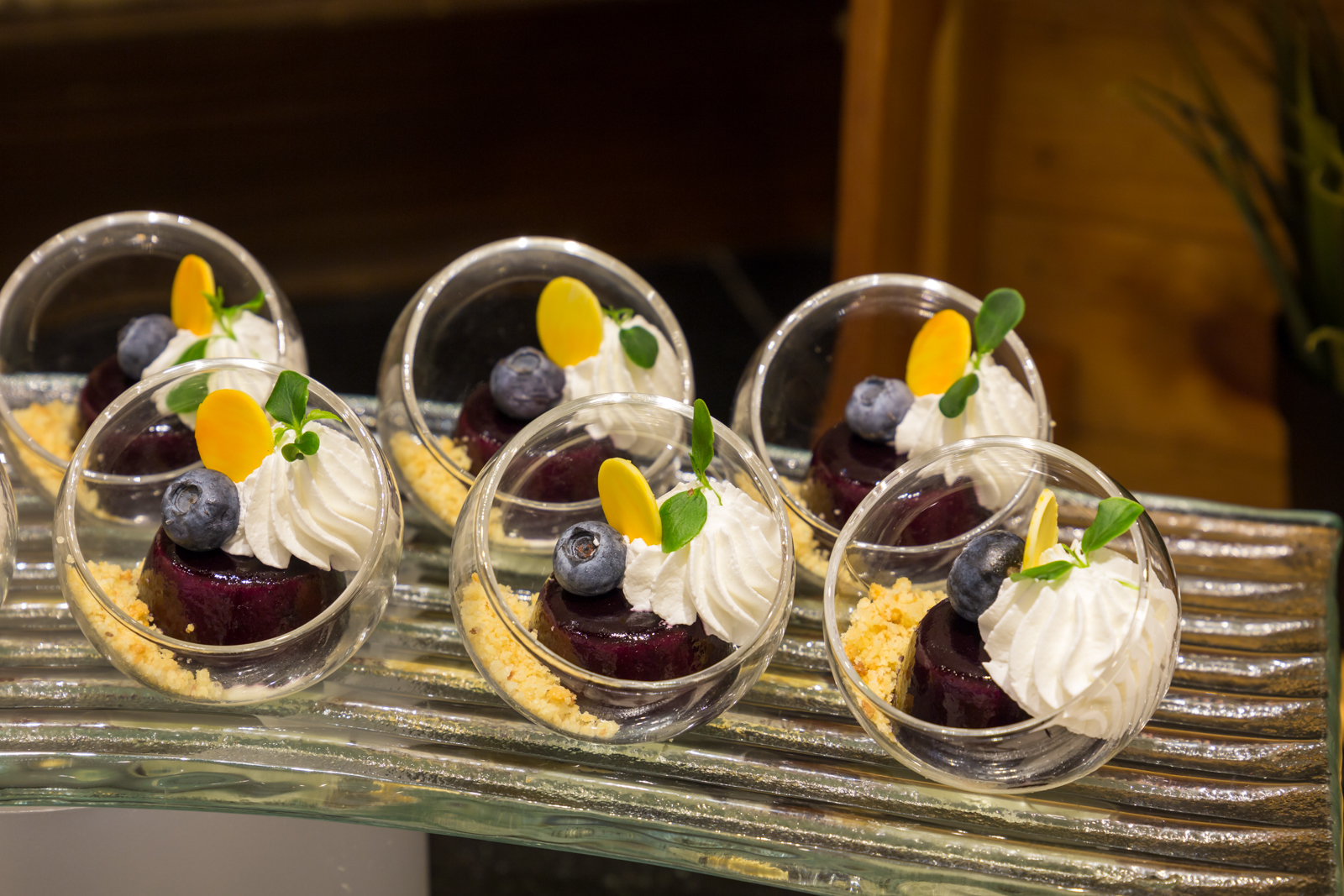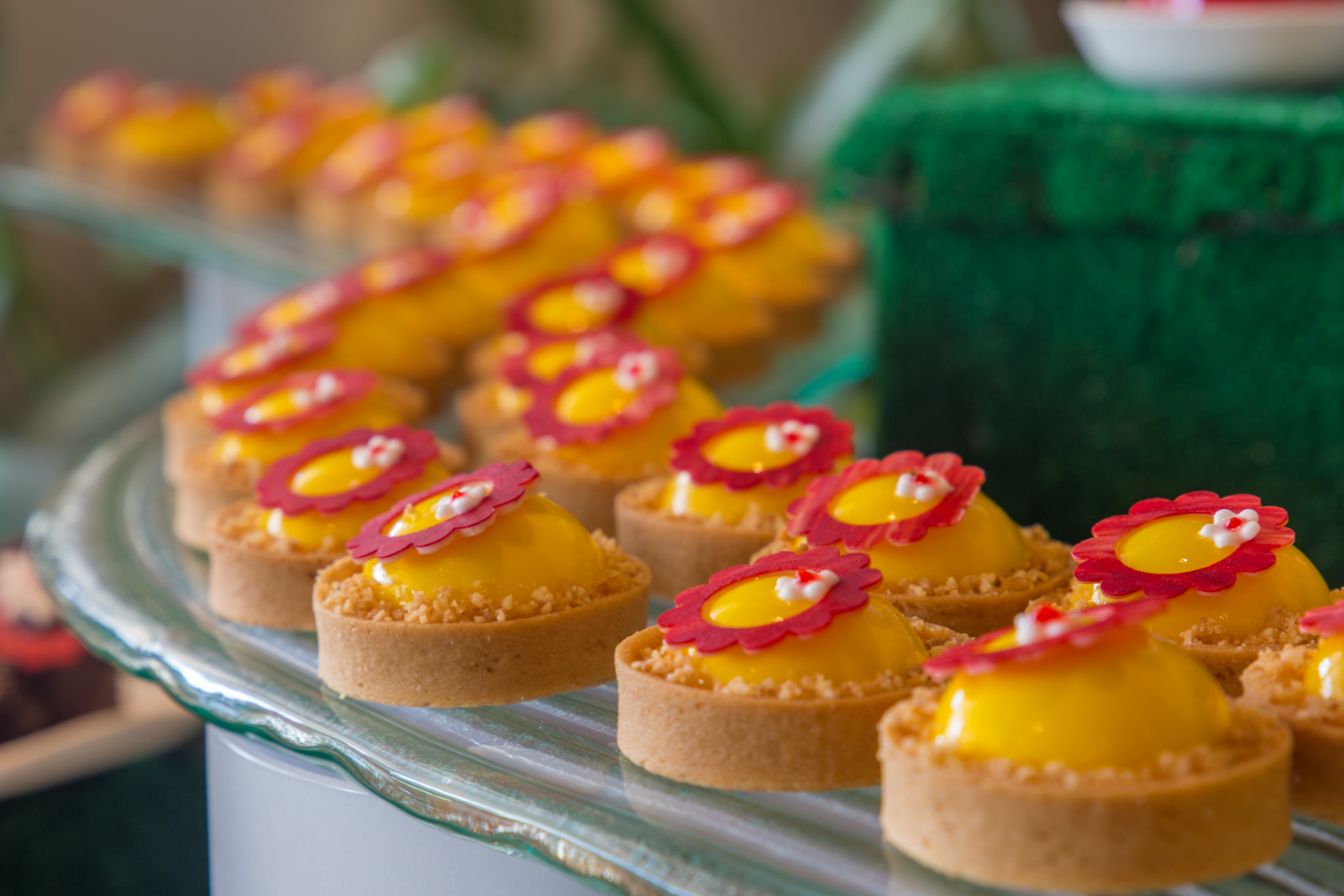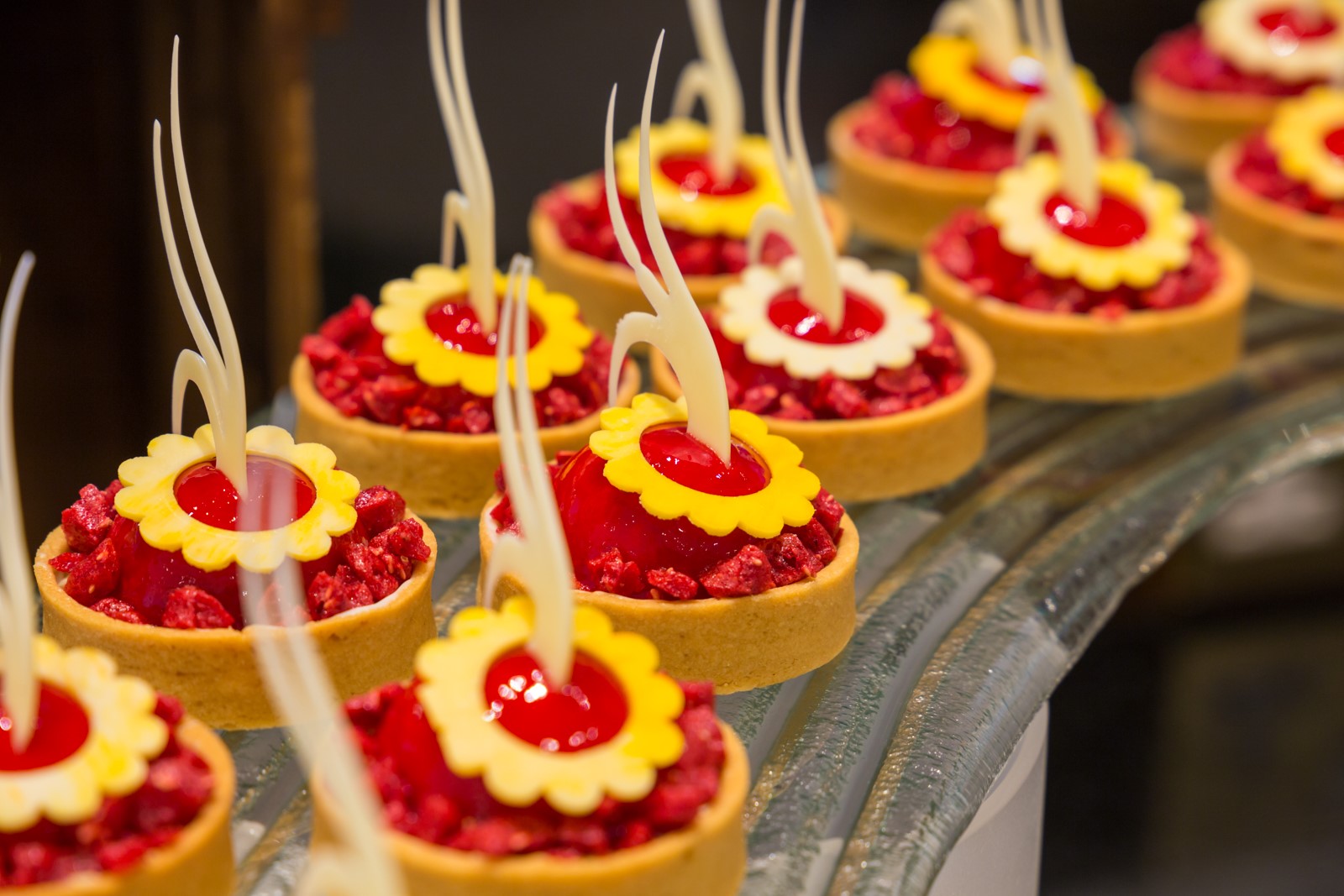 Genuinely happy and friendly staff: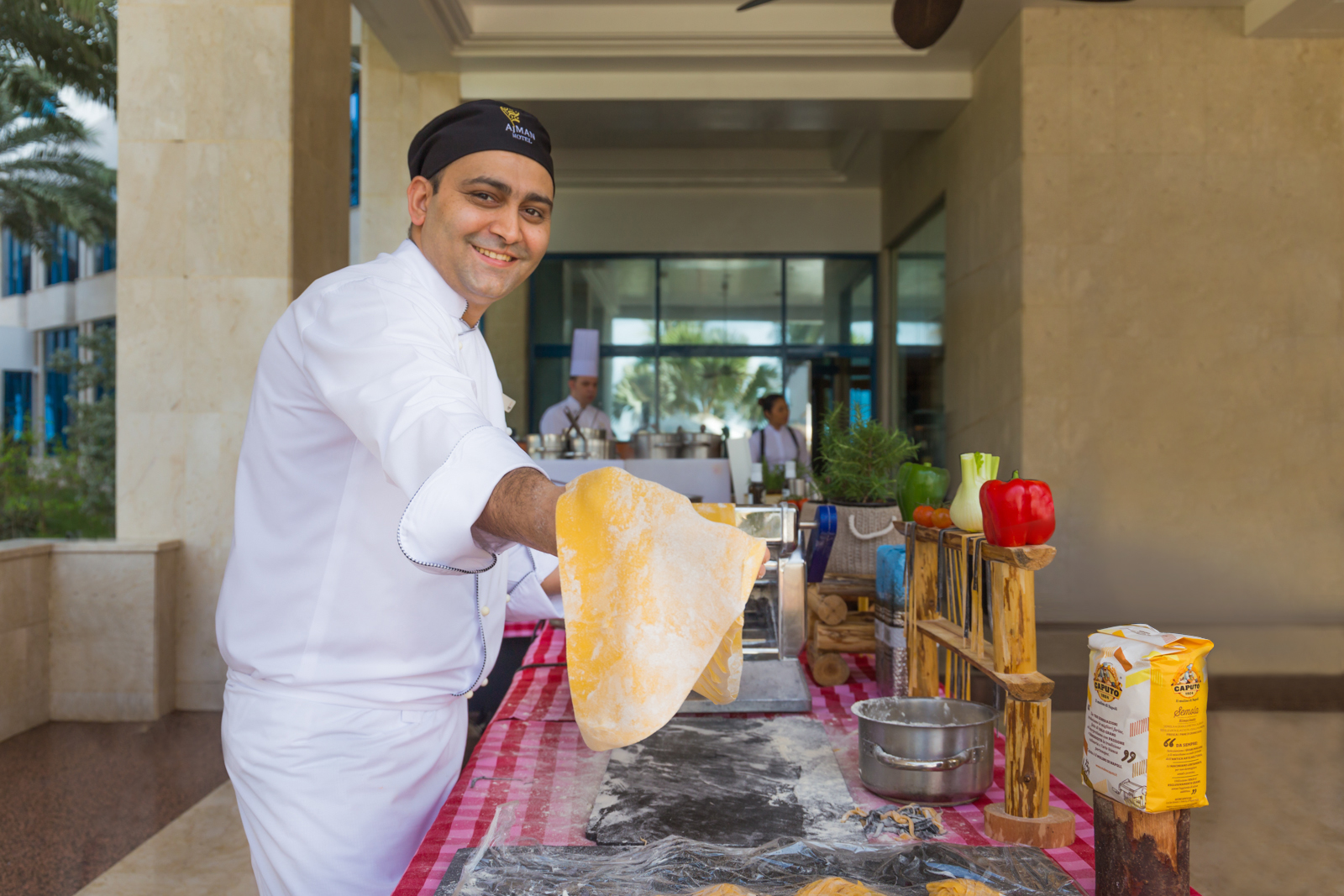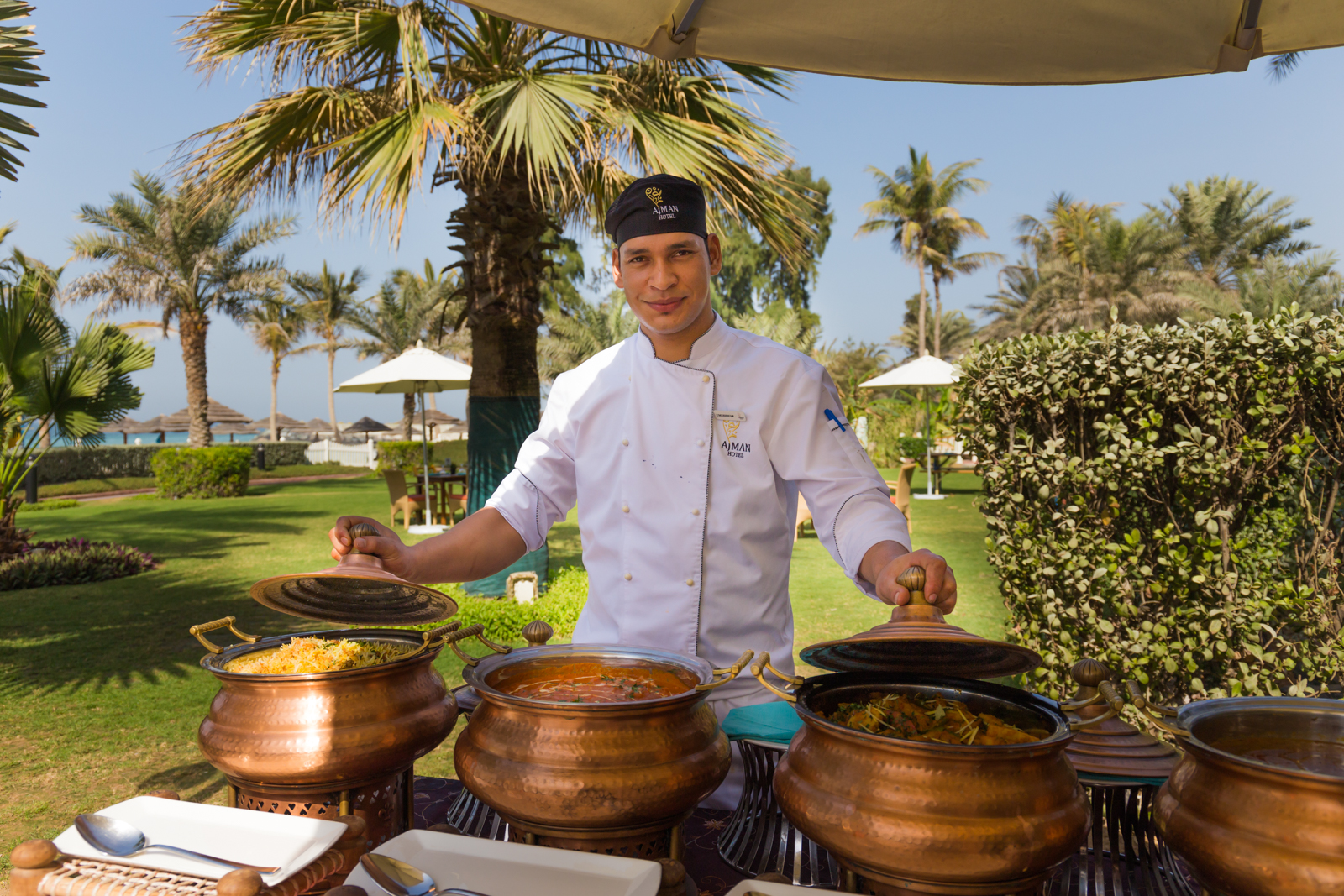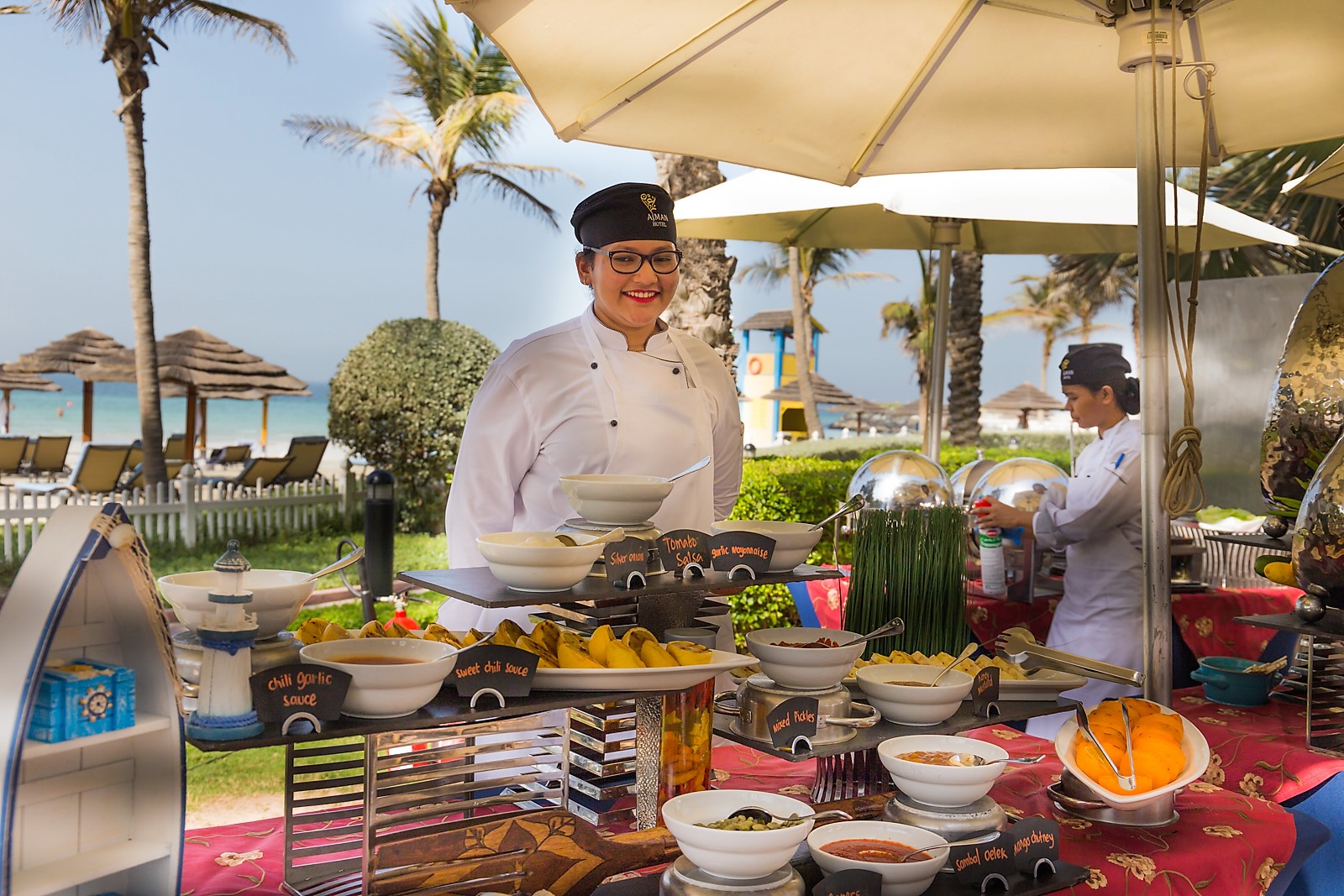 Not only a great variety, but also in-depth thought and effort to provide the very best to their guests – for instance, on-the-spot fresh hand-made pasta!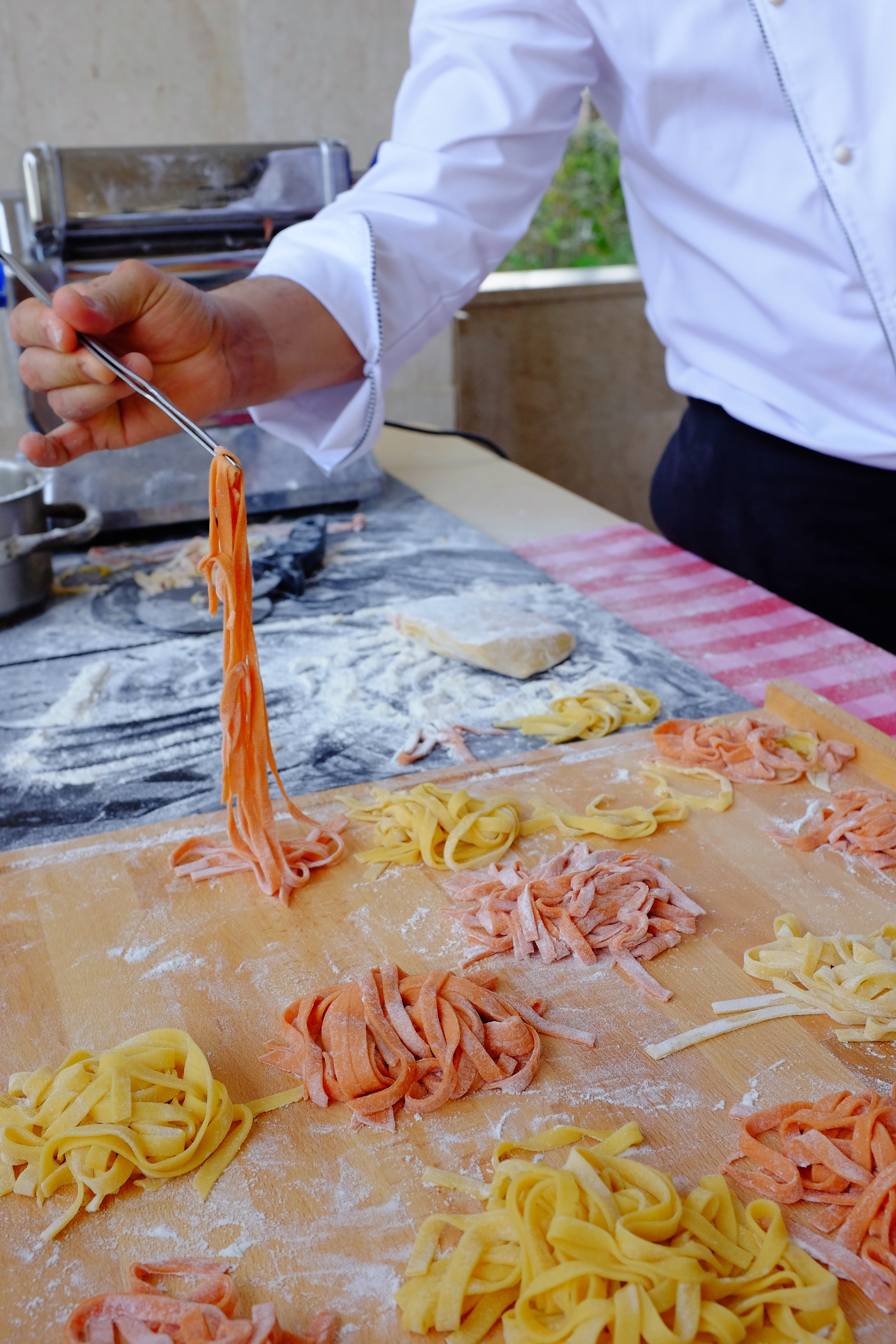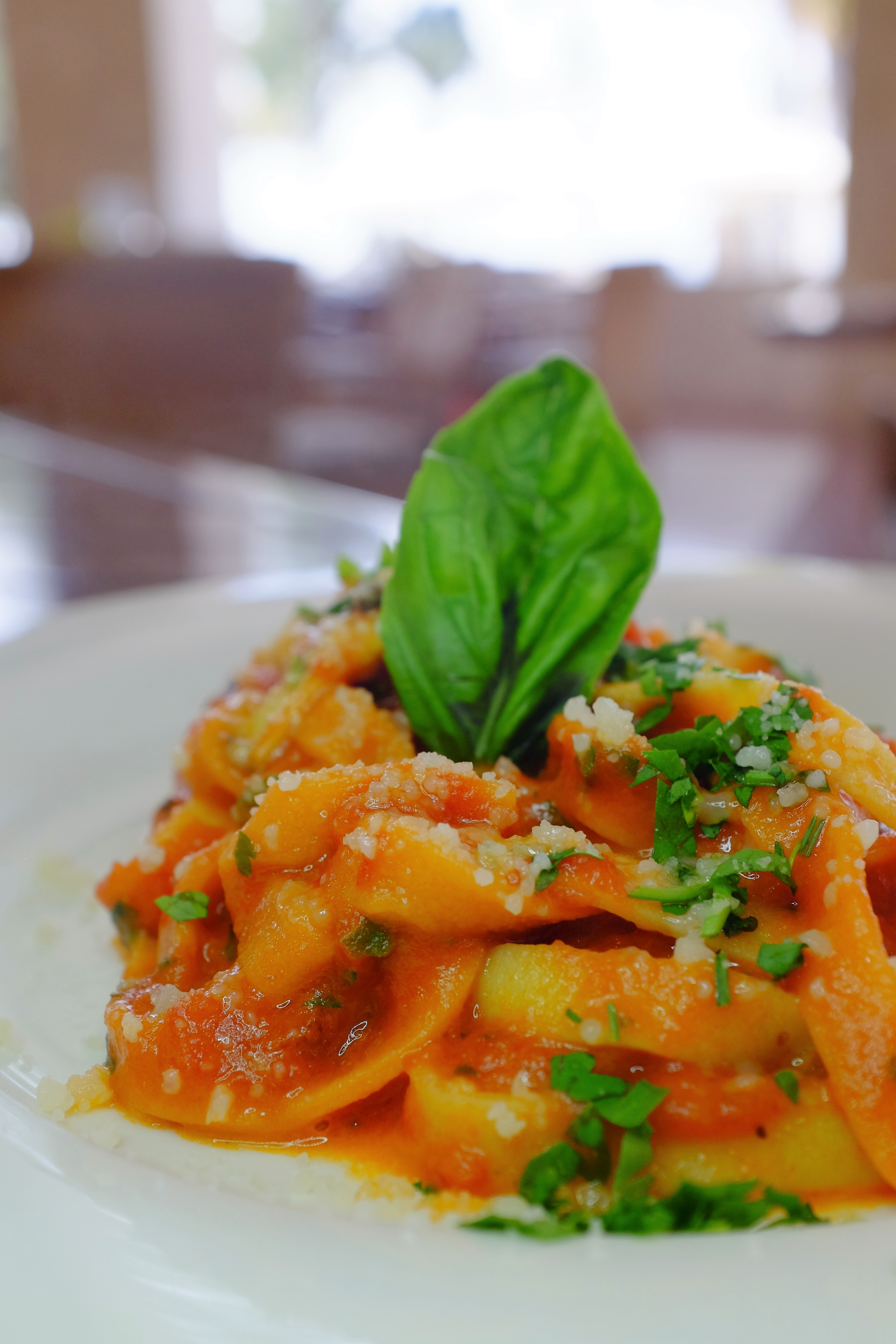 The concept is each of the resort's restaurants sets up stations during the weekend, thereby delivering a superlative brunch for both day visitors and overnight guests.
There's Italian, Indian, Arabian… what else? Well, what else would you like? You'll find it in the international buffet section!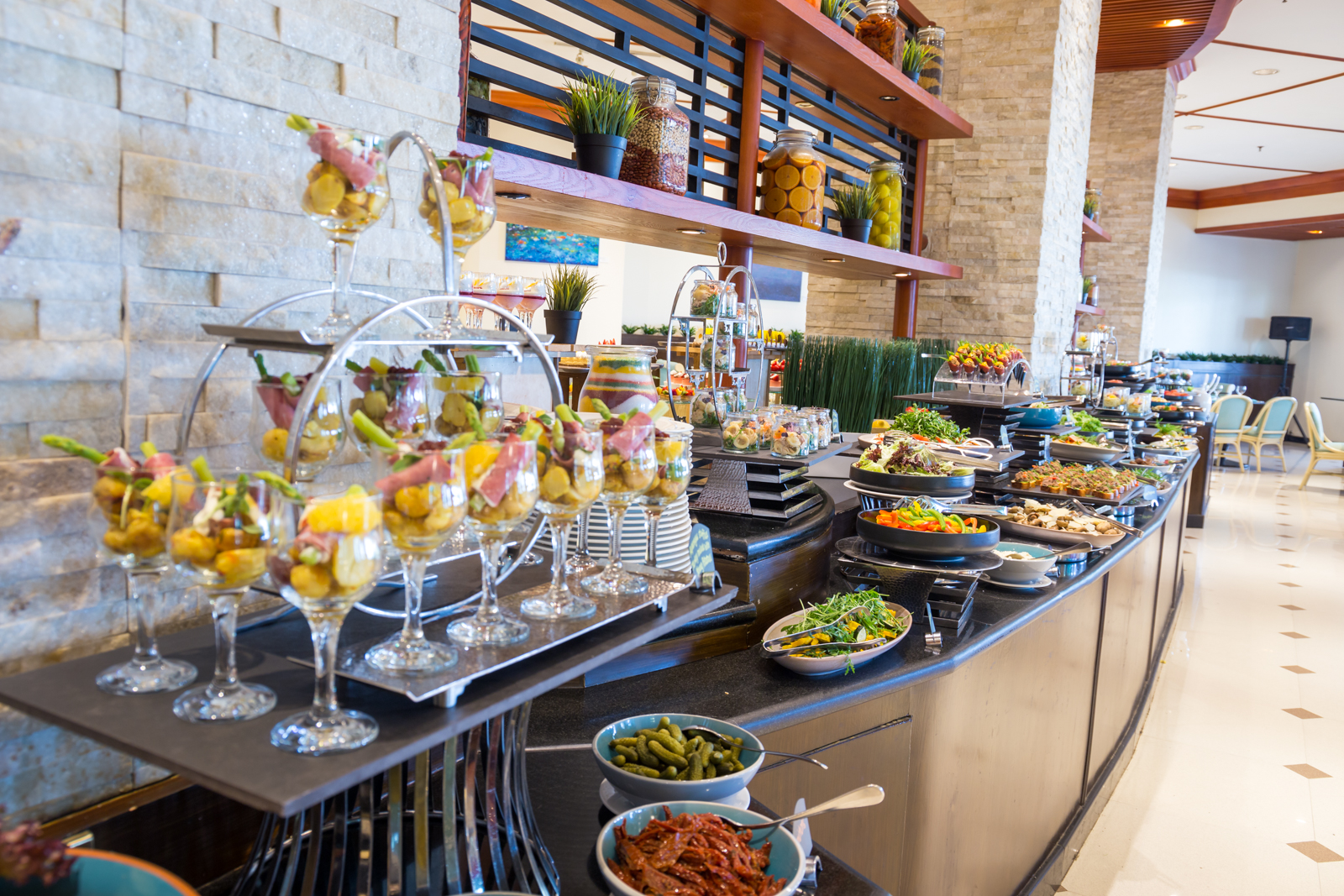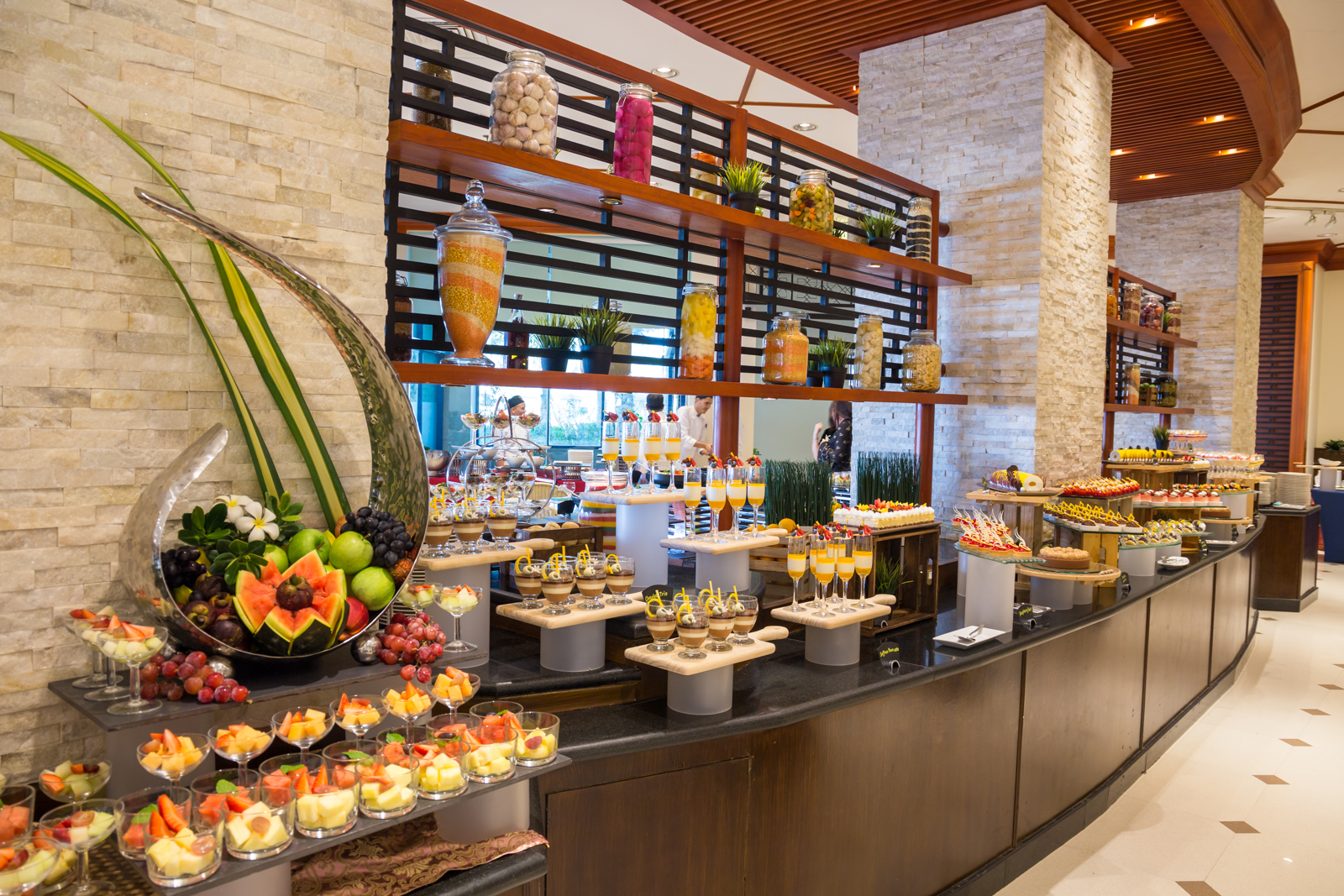 And weekend brunch at Ajman Hotel, formerly the Kempinski, is a full-day affair.
The beach is basically a few steps away, and there's also freshwater swimming pools if you prefer.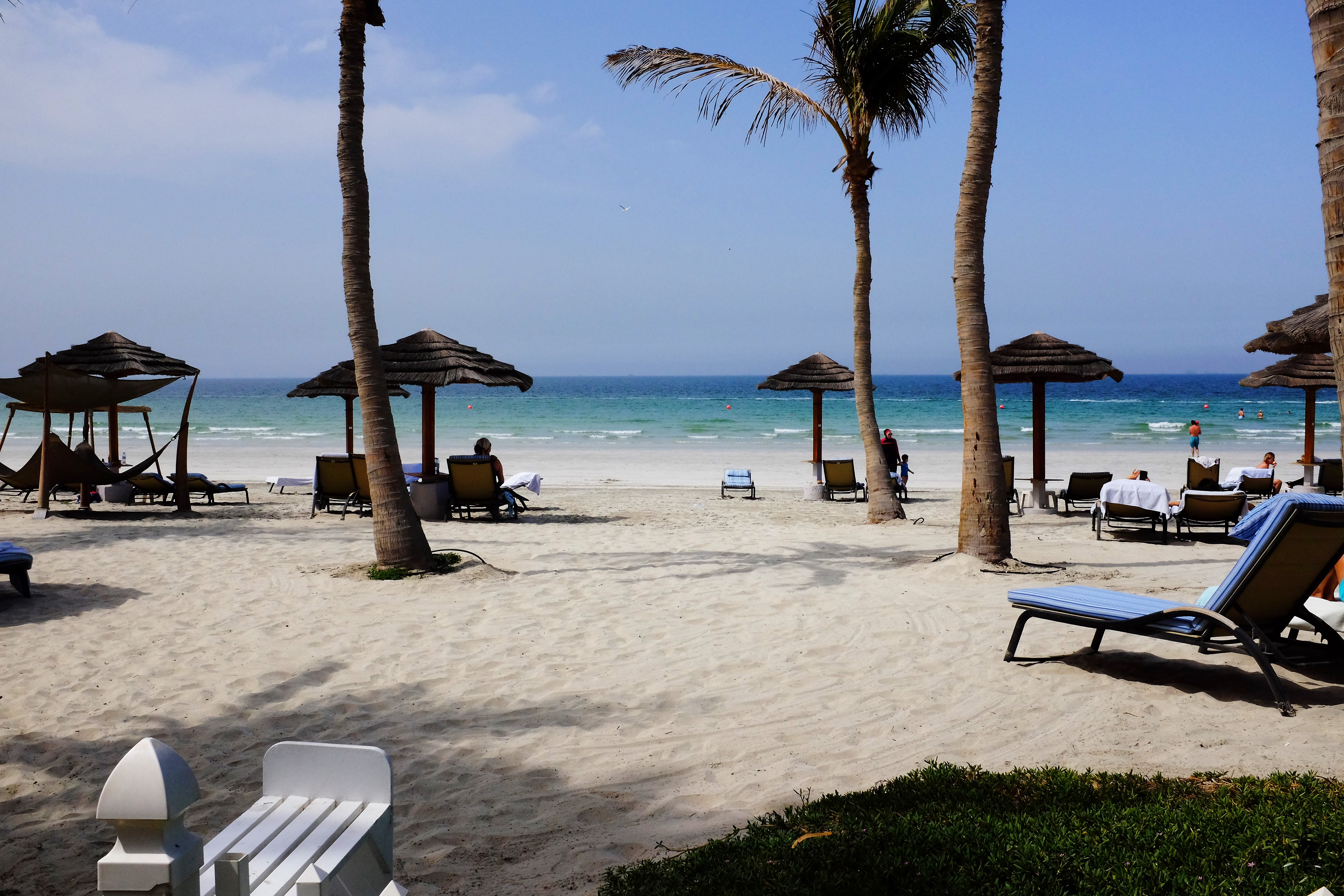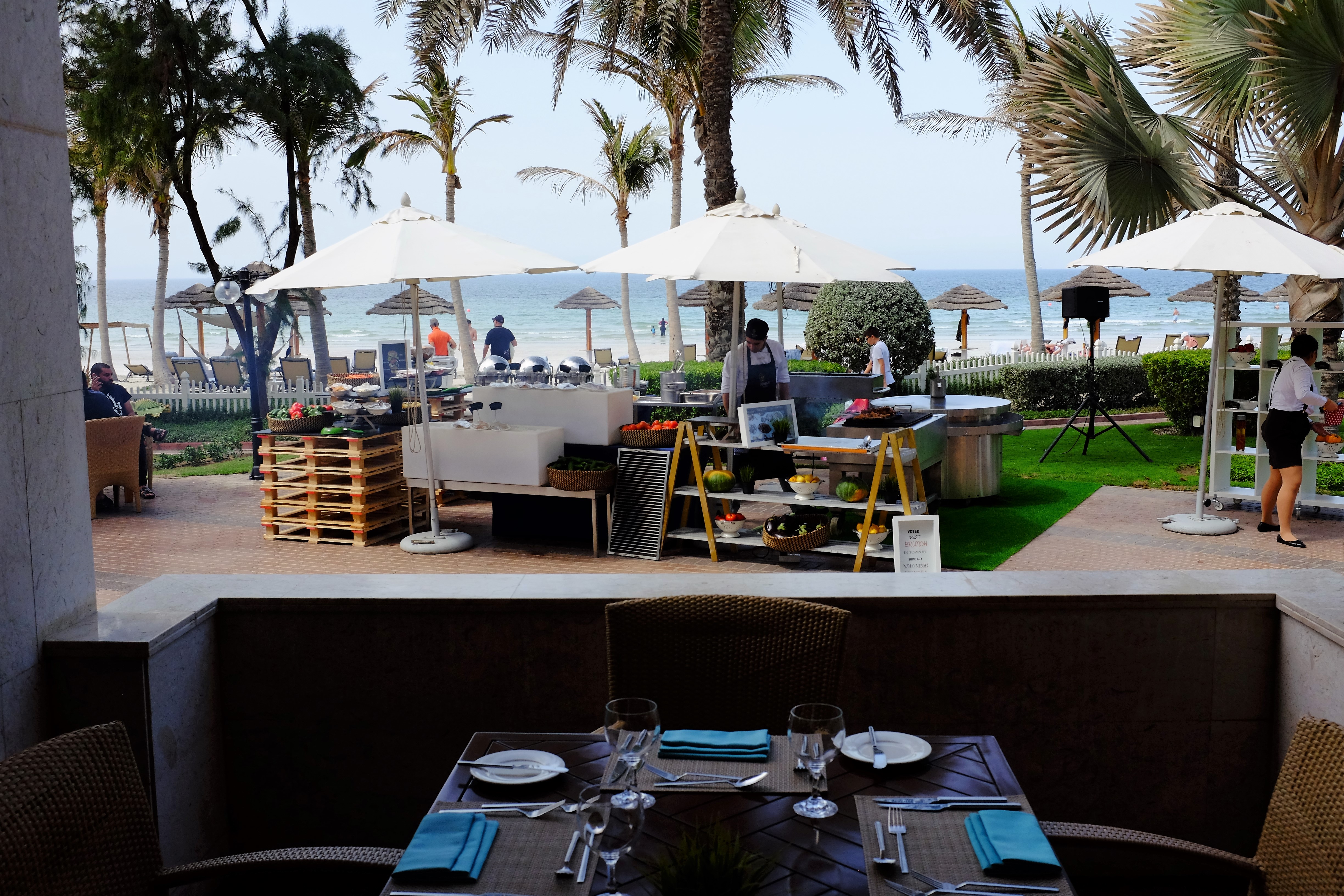 I really think you can't do much better than brunching at Ajman Hotel, in their garden. Choice of dining on the grass, on the beachfront terrace, or air-conditioned inside…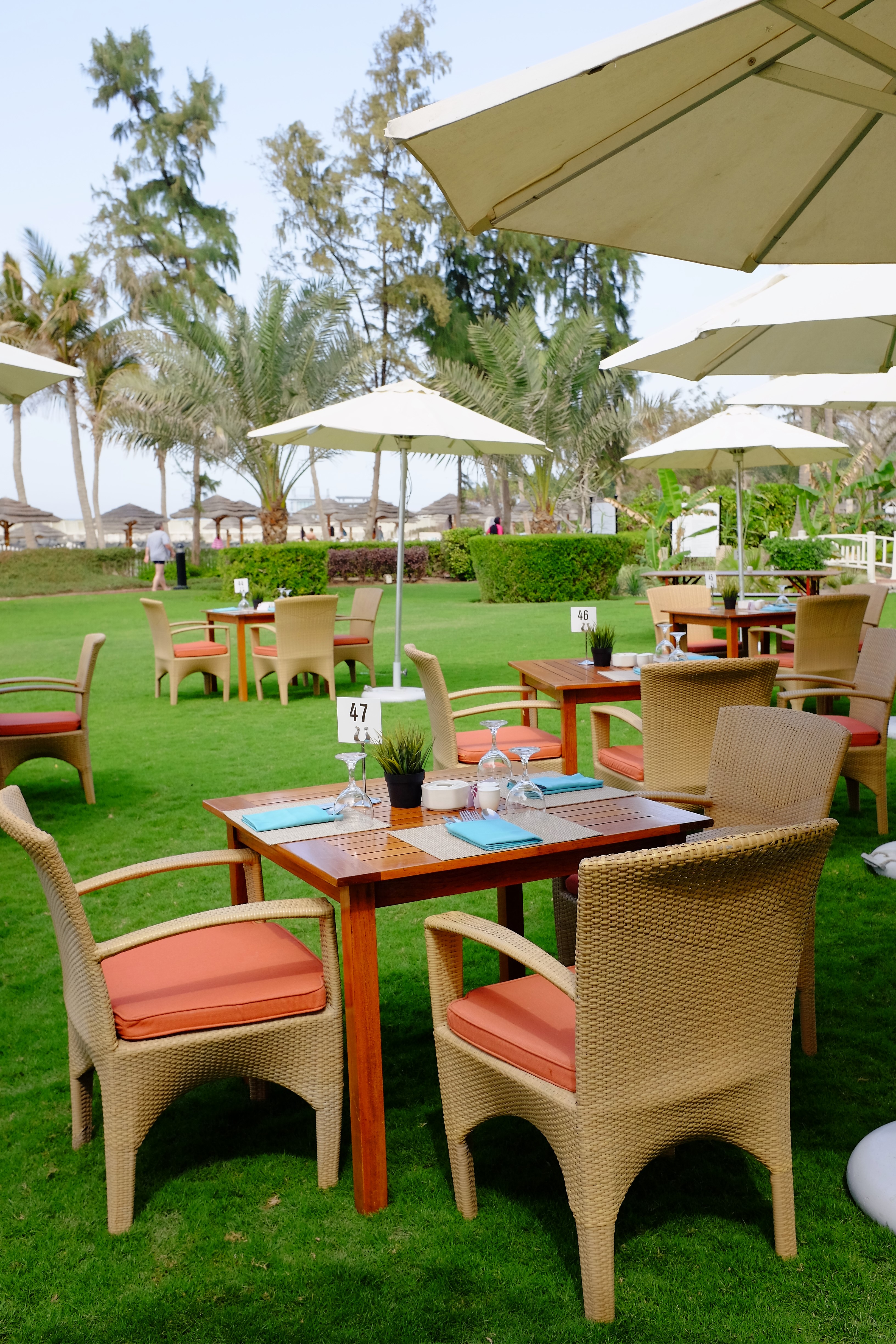 But perhaps the best feature of the Garden Brunch at Cafe Naseem is the careful choice of quality ingredients – quite rare and a very pleasant surprise to see edible flowers used as garnish!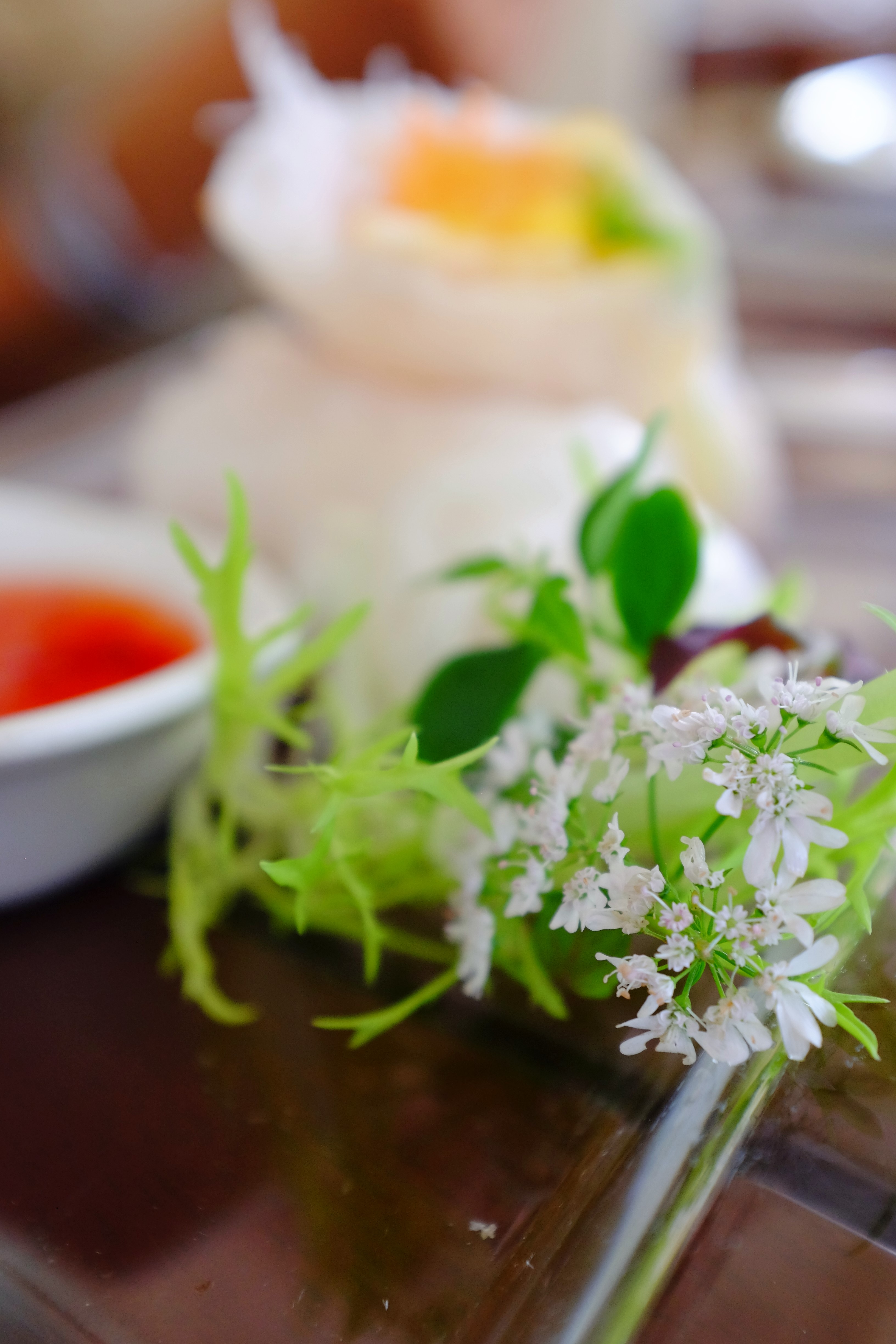 In every detail, excellent care and presentation, courtesy of the professional kitchen and serving staff – impressive!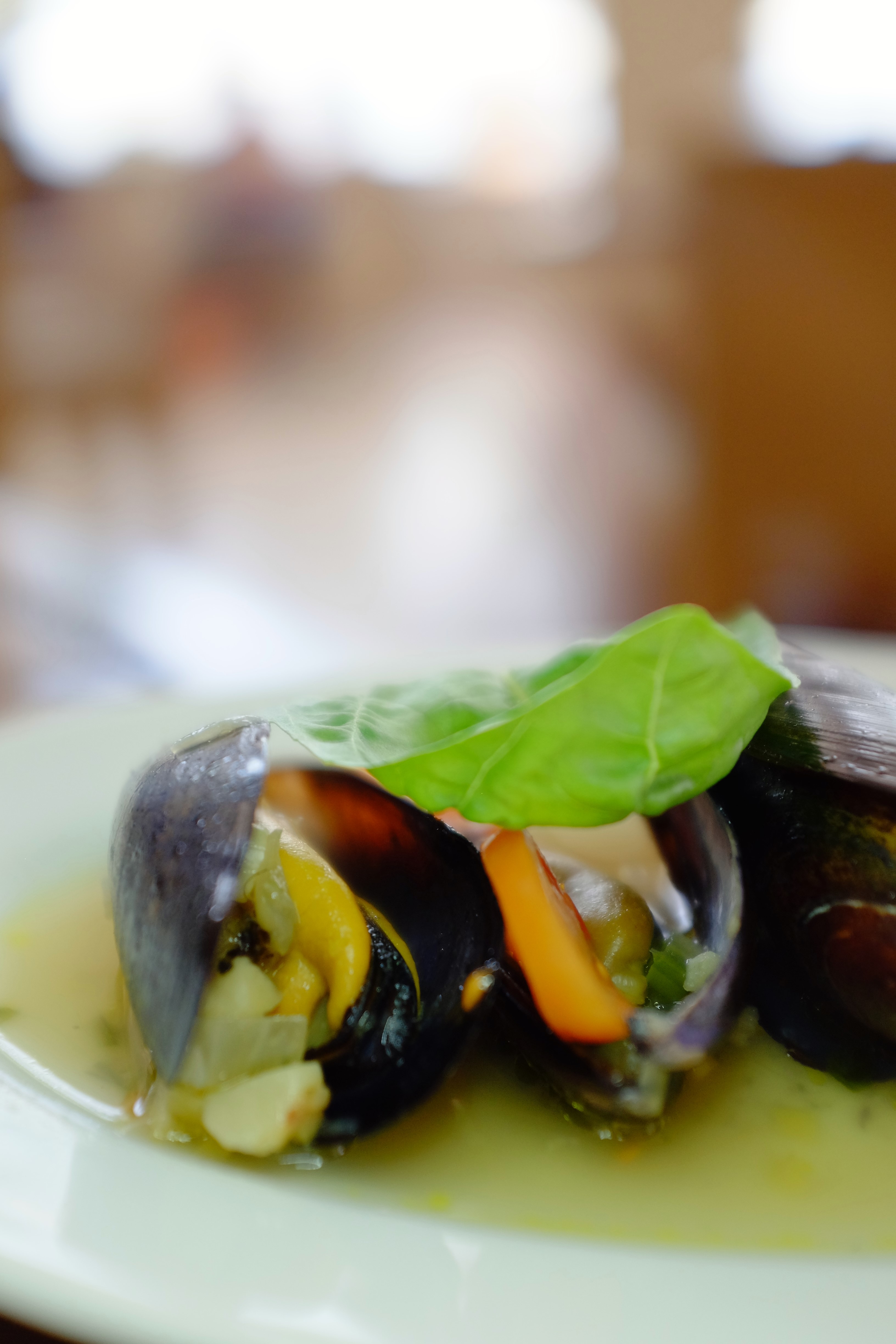 Overall, a spectacular offering that attracts weekenders from all the Emirates, and very much worth it!